You've asked for bigger campaigns. You've asked for better campaign management tools. You've asked for us to spend more time harvesting regexes in the Code Mines to fix the Battle Forge Importer. We've heard you loud and clear, and those asks have been answered in today's Administratum update!

Campaigns Now Have Unlimited Slots for Official Patron Rosters
Running a large campaign? Tired of the battle royale to see which players have earned the right to use one of your precious roster slots? Fret no more, as today's update breaks campaigns wide open. Rosters owned by Official Patrons no longer count towards your campaign's roster capacity!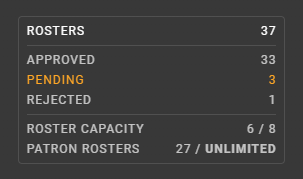 This means that your campaign now has an unlimited capacity for rosters owned by Official Patrons. Right now! Get at it! But now yet, finish reading this first, as we've also made a host of other improvements to your campaign, starting with a new screen for managing rosters.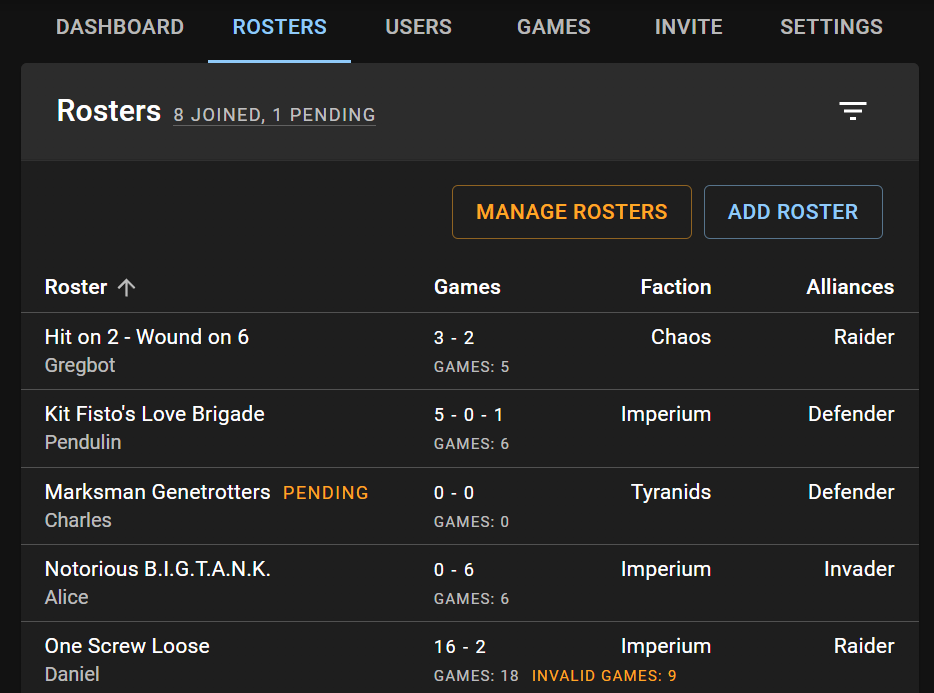 A brand new Roster tab is waiting for you, complete with the searchable and sortable columns. And what's that column on the right? Why, that's a Team that this campaign set up! Each teamset gets its own column for quick reference for finding your friends and enemies.
And for campaign owners, there's a new Manage Rosters screen to help you track rosters, approvals, and your campaign capacity.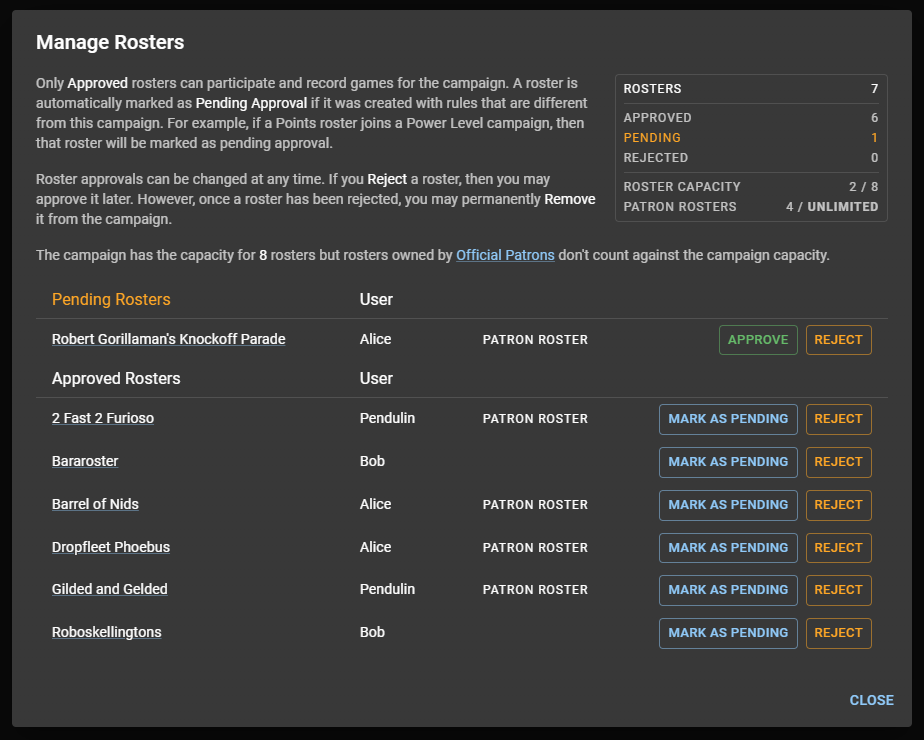 Battle Forge Import Fixed
The Official Warhammer 40,000 App recently changed the format in which data is exported. People who have been champing at the bit to import their rosters will be happy to know that the Battle Forge unit importer has been updated and is now good as new.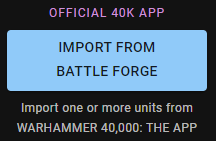 We also made some significant changes to Administratum behind the curtains, setting the stage for our next big update which you won't want to miss. More on that next time, though. Something something, validated games. But until then, here are some patch notes to tide you over!
Patch Notes: 2022-09-11
Added

Official Patreons now bypass campaign roster capacity
Manage Rosters
Manage Rosters – Located on Campaign Page – Roster Tab
Manage Rosters – Single location for campaign moderators and owners to manage all the rosters on their campaign
Manage Rosters – Displays the roster count, along with how many have been approved, pending, and rejected
Manage Rosters – Shows the Roster Capacity, the count of rosters on the campaign owned by users who are not Official Patrons
Manage Rosters – Shows the Patreon Rosters, the count of rosters on the campaign owned by users who are Official Patrons – this is unlimited
Manage Rosters – One-click access to modify a rosters's approval status: Approve, Mark as Pending, Reject, or completely remove from the campaign
Campaign Page – Roster Tab – Searchable, sortable, paginated rosters
Campaign Page – Roster Tab – Lists WLT record for each roster for the campaign
Campaign Page – Roster Tab – Reports when a game has been entered incorrectly (i.e. one or more players are missing a score)
Teams – Campaign Page – Roster Tab – Each teamset on a campaign is automatically added as a searchable, sortable column

Changed

Roster List Page – Added Gregtips to explain Battlescribe and Battle Forge import
Battle Forge Import – Will no longer create multiple Relics or Warlord Traits. Instead, if a unit has at least one of those upgrades, then all of their upgrades will be placed in a single widget. This is because Battle Forge's data format does not distinguish between units with multiple Warlord Traits and units with a single Warlord Trait that has a comma in its name

Fixed

Battle Forge Import – Updated the importer to handle the new data format from Battle Forge
I might sound like a broken record, but I once again want to thank everyone supporting us on Patreon. It's a mighty task to convince the machine spirits of our servers to put up with us, but your support makes it possible!