Look around you. Look around you! Have you worked out what we're looking for? That's right, rosters.
With this week's update, you'll be able to look around in your campaigns, and see the rosters of all your friends, enemies, and frienemies. And more than that, we've introduced probably the most important feature in the history of features. But I'm saving that for the end of this announcement.
Public Rosters
You can now view rosters owned by other people! Send your roster's URL to your friends, send it to your coworkers, include it on your wedding announcement. I won't stop you. Once they've logged into Administratum, they can see what your roster has been up to! And if you're playing on a campaign, then the Rosters tab now has links to all the rosters!
And don't worry about other people messing with your rosters. Security is buttoned down tight, and you are the only person who can make changes to a roster you own. Everyone else gets a read-only view of it.
Campaign Roster Management
With much help from our amazing Patrons, our tech-priests have identified an issue that some of you might have hit when recording a battle report. Long story short, your campaign administrator may need to approve your roster, and with this week's update they'll be given an alert to let them know! Surface that knowledge!

Gregload
You've been waiting for it. Dreams of this feature flit through my nights and haunt my days. Nigh constant cries of "When, when?" echo at the Goonhammer Corporate Office. But finally, those cries have been answered, and today I can present to you what we've all been waiting for: a loading screen.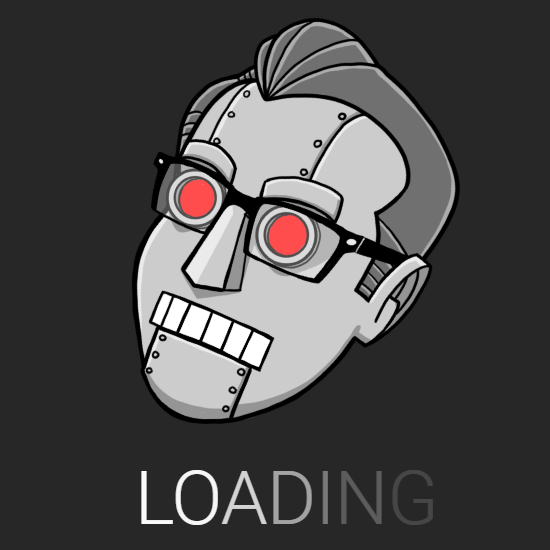 I don't want to overstate how important this is, but it's probably the most significant piece of code ever written. And it will grace your eyes any time a roster takes longer than a second to load. It's restricted to that page for now, as our tech-priests need to be careful when applying this elsewhere. Such a powerful loading screen could wreak havoc in the wrong hands. Though to be honest, Gregbot's hands are the wrong hands, so I'm not sure what exactly we are protecting here. We'll roll this loading screen out to more page on the site soon.
Bug Fixes/Improvements
Gregload will keep you company as you wait for rosters to load
Rosters for other users can now be viewed as read-only
Campaign – Dashboard/Rosters – Alert that a roster is pending approval, only visible to admins and moderators
Campaign – Rosters – Roster Status (approved, pending approval, rejected) column added for admins and moderators
Campaign – Rosters – All rosters now have links to their respective dashboards
Javascript error on the Roster dashboard when viewing a roster that is on a campaign
Giving a second shout out to our Patrons. I've been in the software business for a long time, and it is an absolute blessing to be able to build software for such a fantastic group of people. Hats off to you fine folk!