We're excited to announce that the GHO event series will be expanding to Winnipeg, Manitoba this October 1st and 2nd!
You can look forward to an 80 player 40k GT. 2000 points, 6 game rounds, 2.5 hours each. As with our other North American events: we will have terrain support from 4ground, mat support from Tablewar, plus live streaming and prize support from various other partners.
As always, the winner will take home the GHO Championship Belt, seen here with GHO UK winner Mike Porter: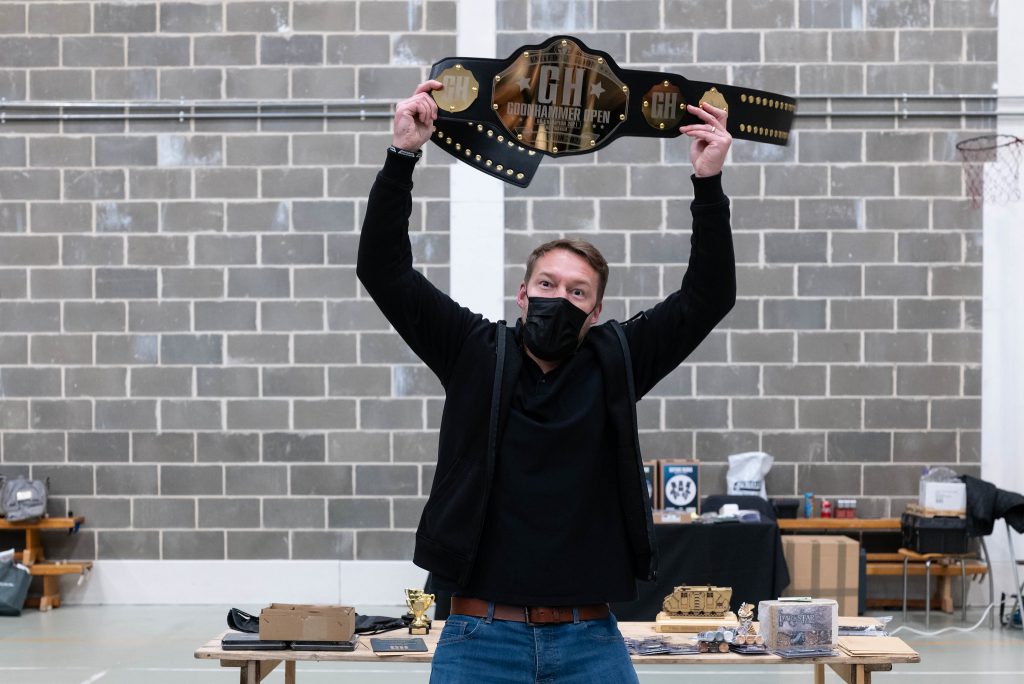 $10 Goonhammer Patrons will be able to buy their tickets starting at Noon Central Time on Tuesday the 17th, while everyone else can get theirs from 5pm on Friday the 20th. As with our other GHO events, they will be available on Eventbrite.
All the event details – including the rules packet, terrain maps, the event FAQ, location details etc. – will be accessible from the GHO Canada events page, which will be going live ahead of the Patron pre-sale.
We are looking forward to seeing you there!