We're excited to announce that the GHO event series will be returning to Rockville, Maryland this August 13th and 14th! Check out a video from our last event there:
You can look forward to an 50 player 40k GT, a 24 player 40k narrative event, and new for 2022 – 12 player Adeptus Titanicus narrative. As with our other North American events: we will have terrain support from 4ground, mat support from Tablewar, and loads more prizes than last year.
As always, the winner will take home the GHO Championship Belt, seen here with previous winner Anthony Vanella: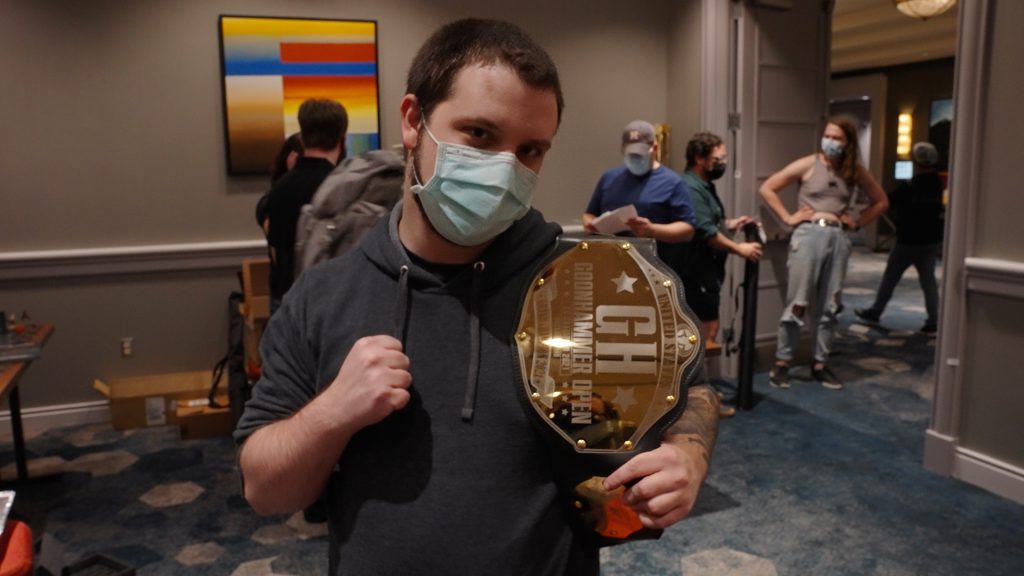 $10 Goonhammer Patrons will be able to buy their tickets starting… RIGHT NOW! Everyone else can get theirs at Noon EDT on Friday the 27th. As with our other GHO events, they will be available on Eventbrite.
All the event details – including the rules packets, terrain maps, the event FAQs, location details etc. – will be accessible from the GHO events page, which will be going live ahead of the general onsale.
We are looking forward to seeing you there!