With a new batch of rules updates comes the need to revisit the strategies and tactics of each faction. Today Goonhammer's elves expert James "Boon" Kelling is talking about the changes to the Asuryani, better known as Craftworlds Eldar.
Welcome to a new year and a new system as both 2023 and Arks of Omen are upon us! Following in the footsteps of last year's WarZone: Nephilim, the new Arks of Omen mission pack again brings dramatic changes to the 40k metagame with new army construction rules and mission secondary updates. Along with Arks of Omens, the simultaneous release of the 2023 Munitorum Field Manual and 2023 Q1 Dataslate adds further complexity to the rapidly evolving landscape. To help make sense of it all our team has been working hard on a new series of Faction Focus articles!
In this article James "Boon" Kelling will talk about what's new and what it means for the Asuryani. He will discuss what changes have impacted the faction, what it means for playing them, how he believes they will fare in the Arks meta with a list idea and some thoughts on how it plays.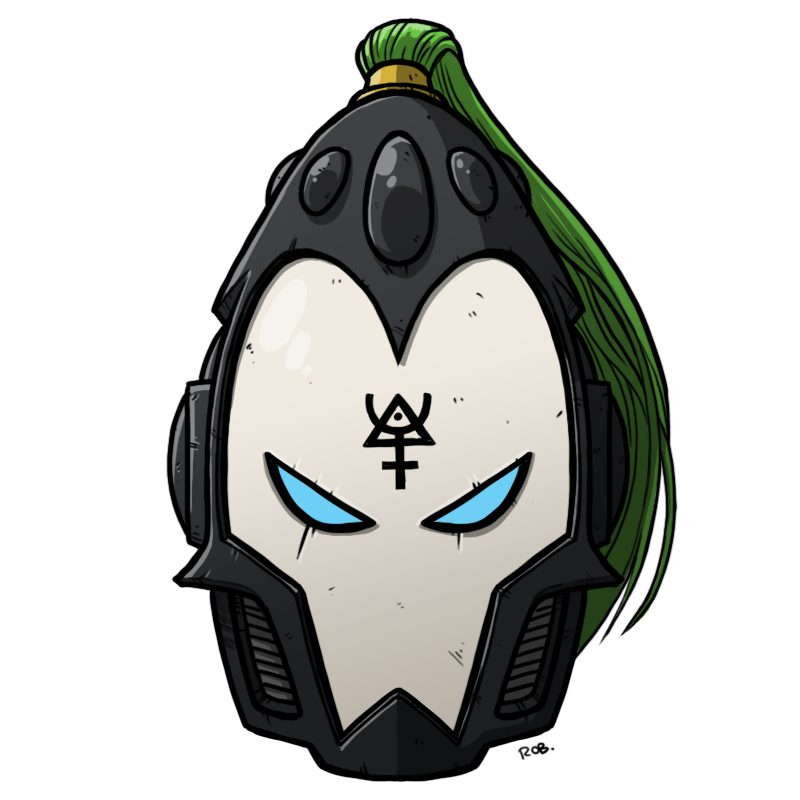 The Competitive Context
The Craftworlds have had a nuanced journey over the past year in part due to their varied subfaction performance. On their initial release I had assessed that the codex overall was above average but not overwhelming (I gave Craftworlds a 6.5 out of 10 for competitive play) and with a couple of exceptions that's pretty much where they sat on the whole. However, I hadn't fully been able to account for what Hail of Doom lists could do, which were singularly responsible for dragging the faction upward in performance. Following their release, with just under half of all Nachmund Craftworld games played, the Hail of Doom subfaction averaged out at about a 61% win rate. In the same period, the remaining half of Craftworlds players enjoyed just a 52% win rate. Meanwhile Ynnari players saw win rates between 56% and 61% depending on their particular builds – the more powerful of such bringing Harlequins (an overpowering faction in the Nachmund period). In total the Craftworlds sat at about 57% overall during Nachmund – dragged forward by a high performers (if you include Ynnari), while the rest sat around average.
The onset of Nephilim, however, brought significant changes. Almost overnight the faction's win rates as a whole collapsed to around or below average with both Hail of Doom and other pure Craftworld options averaging a 47% win rate throughout. This was largely due to the combination of the nerf to Hail of Doom, the other layered nerfs, as well as the overall limited flexibility of Craftworld's to score on the secondary mission set vs the meta competition. The only standout across the entirety of the Nephilim period were the Ynnari, who continued to hover around 53-55% win rates. Essentially, depending on how you thought of "Craftworlds" you were within GW's balance targets of 45-55% but unsure if you sat at the top or the bottom of that range.
So, upon entering into this balance period I was curious at how much consideration would be given to the nuance of the faction. As a long-time veteran of Craftworlds (~25 years!) I still suffer PTSD from 8th edition when the underlying Craftworlds paid the price for the sins of Ynnari. Still, there were addressable areas both positively and negatively in this book to increase the internal balance. For instance, I looked forward to seeing a rebalancing on some of the lesser used datasheets (Fire Dragons, Dark Reapers, Wraith- units) and a fix applied to the Swooping Hawks which were still a bit much – particularly in the new Swift Strikes lists that had performed well in the UK. Notably, I looked forward to seeing what would be done with the secondaries and how Craftworlds would fit in comparatively.
What Changed
I'll first list out the changes and then we'll discuss what they mean for the army and how it will play.
Arks of Omen
Force organization changes which expand the types of units you can build around
Battle brothers allow Harlequins to ally without breaking Strands of Fate (Travelling Players) – this is unchanged from Nephilim but has been reaffirmed.
Strategic reserve changes save on pre-game Command Points (CP)
General Secondaries
Assassination, Grind Them Down, and Behind Enemy Lines now grant a bonus CP for completing the secondary with a Troops unit involved
Psychic Interrogation increased cast value by one (to 5). In addition, the interrogating psyker must be visible from an opponent's character.
Behind Enemy Lines now scores 3 VP for one unit
Engage on All Fronts no longer has a center of battlefield restriction and now scores all four table quarters if a unit is more than 3" from another table quarter (instead of 6").
Craftworld & Ynnari Secondaries
Ynnari unequivocally gain access to the Craftworld secondaries
The Hidden Path secondary is removed
Q1 2023 Dataslate
General
Aircraft now start the game in reserve and cannot drop bombs in a turn they fly off the board
Armor of Contempt has been removed for all instances
Imperial Guard no longer ignore the Indirect Fire weapon modifiers
Craftworlds & Ynnari
The previous Q2 restriction on the Fire & Fade stratagem being a one-use ability has been rescinded
2023 Munitorum Field Manual (MFM)
Farseer on foot +10 points
Farseer Skyrunner +10 points
Warlocks (all types) +5 points per model
D-Scythe Wraithguard +5 points per model
Shroud Runners -5 points per model
Swooping Hawks +5 points per model
Dark Reapers -15 points per unit
Webway Gate +20 points per model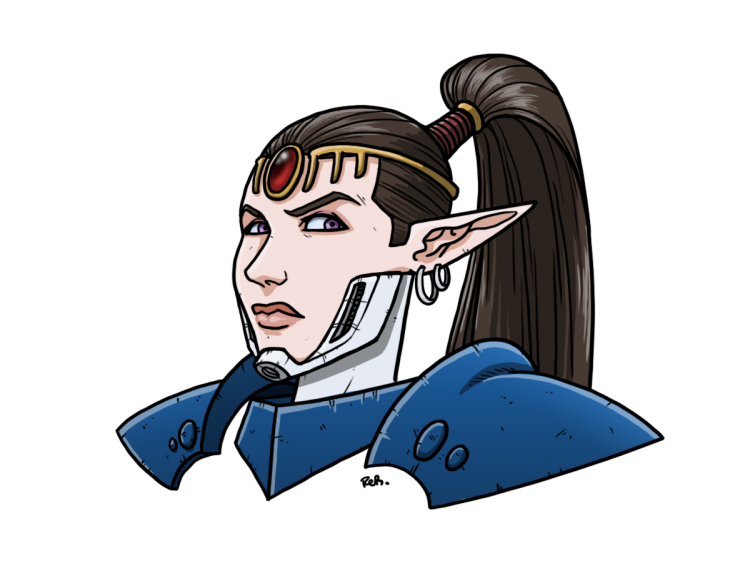 What It Means – Army Construction and Secondaries
Beginning right at the top, the Arks of Omen force organization changes represents a boost to both Craftworld and Ynnari lists. The big win here is the expansion of the additional HQ slot, which is often the most competitive slot in the roster. Not needing to take a second detachment ends up saving the 2 CP usually relegated for the extra Patrol detachment but in this case won't require the additional troop tax. The CP savings are a bit of a theme in the Arks of Omen update and significantly aids the pregame planning and flexibility in list design (traits, relics, Seer Council, Webway Strike, and Phantasm) for Aeldari factions.
The new format also allows you to focus and tailor your list to specific mission objectives in a much less restrictive way than previously. The required Arks detachment allows you to select your initial force org category (Troops, Elites, etc) as the compulsory 3-unit selection, and then provides an additional set of optional slots (0-3 in most instances) for each category. What this means is that instead of selecting for a Vanguard, Spearheard, etc to build the list of your dreams (at a great CP cost), you can just build it straight away and bank those CP. What we're likely to see here are Craftworld lists that lean heavily into Elites and Fast Attack and Ynnari lists that are a little more balanced across Troops, Elites, and Fast Attack – more on this in a bit. It may also free up the ability to take some Corsairs in your list – particularly out of the Troops slot depending on how you select your compulsory options.
The MFM points changes, however, are a bit of a mixed bag. Farseers and Warlocks of all types received a significant points increase, which I think is less of a targeted nerf and more an acknowledgement of their requisite inclusion in list building and thus a slight increase on the cost of Craftworld and Ynnari lists as a whole. This is not necessarily expected, but it's also not surprising. However, the other points adjustments range from surprising to outright perplexing and I'll take them individually in the order I find myself asking, "What? Why?":
Shroud Runners: I already thought these were a good inclusion for many lists, but the points drop (in conjunction with the secondary changes and expanded Fast Attack slots) make these an auto-include, and likely more than one. At 90 points for three you're gaining a lot of utility. Is it welcome? Sure, yeah. Not sure this was the unit that needed the decrease though (looking at you Wraith- options).
Dark Reapers: Rightfully given an evaluation and points drop (good job GW though I'd argue Maugen Ra, Fuegan, and Fire Dragons could also have used the reevaluation). However, the points drop here isn't nearly enough to make this unit a consideration in competitive lists. Remember that this unit is a T3, 1W infantry unit that does not gain the benefit of Battle Focus, can not be adjusted in unit size, has bad Exarch powers, and suffers a penalty to hit for moving. In addition, the datasheet ability isn't ignoring modifiers, but ignoring dense which… GW boards barely even use the keyword and certainly not in a way that would matter and on the whole is just one of many sources of a -1 to hit. The points drop isn't nearly enough to overcome the limitations and lack of options that this iconic unit is unfortunately saddled with.
Swooping Hawks: This isn't in any way unexpected – Hawks are a problem. However, a +5 ppm increase is staggering in its lack of nuance. GW may well have printed a designer's note that stated, "We don't know how to fix these so instead we just don't want you to use them". Realistically, you might consider a minimum-sized unit, but you're probably going to look at better options elsewhere to fil the same roles this unit filled previously. The question I ask myself is, "why not just make their jump a once-a-game ability and point them accordingly?"
Webway Gate: A classic example of pricing something for the future based on the past. The Webway Gate took a couple of significant hits in Arks before we talk about the points increase – first, it lost relative value in that one of its key advantages was a strong strategic reserve incentive for CP reduction (now free). It also lost absolute value in the loss of the Hidden Path secondary that gave it reliable scoring relevance. Essentially, you're now paying 100 points for a fixed, and easily sidelined transport option. It may still find use in lists that are built around it but I suspect the increased prominence of things like Space Marine Infiltrators probably makes this a liability and non-starter for most competitive environments. This may also have knock-on effects for the Avatar as well, unfortunately.
D-Scythe Wraithgaurd: The "James Kelling Nerf". Out of all of the changes in the MFM this one is by far the most baffling to me personally. The D-Scythe, already a paid upgrade on Wraithguard with a significant trade-off (cannot use the unit's datasheet ability) received a further 5-point increase. Why? Who knows – I am aware of no one else who was using these effectively beyond myself, and I was using them under a very strict set of conditions. The nerf here is so unexpected that I just assume I'm living rent-free in someone's head. Rob: You should have shown up on time to the finale tournament, James.
Based on the points adjustments alone, the only real changes in army construction is that you're probably not going to bring Swooping Hawks and instead are bringing [more] Shroud Runners to the fight. You'll continue to bring Farseers and Warlocks, and offset their points increase with the Shroud Runners, while continuing to not even look at Dark Reapers. You probably still won't consider a Webway Gate or Wraithguard seriously. Similarly, I'm likely to stop using D-Scythes which brings the total competitive D-Scythes builds back down to "nobody," which is apparently the intention here.
Alright let's move on to the mission and secondaries and how they will impact list construction and planning. The first thing I will draw your attention to is Behind Enemy Lines. The second thing I will draw your attention to is Behind Enemy Lines.  The increase from 2 VP to 3 VP for a single unit is a big deal for a faction that has multiple methods of placing a single unit into an enemy's deployment zone out of reserve or via rapid movement (bikes of all types can advance 22" and Quicken can also be a factor). With the expansion of Fast Attack slots that the Arks detachment provides, your access to Vypers, Windriders, Shroud Runners, Shining Spears, Warp Spiders, and Swooping Hawks has nearly doubled should you lean heavy into it. Most of them can be boosted or configured within the army in such a way as to reach your opponent's deployment zone from turn one. The specific selections you choose out of the FA category and how you use them are likely to depend more on what you plan for your third default secondary between Scout the Enemy and Wrath of Khaine because your second default is likely a psychic one.
Psychic Interrogation (PI) was the previous Craftworld auto-select, particularly in an Ulthwe build that could not only boost the cast, but also make it undeniable. However, the change to PI means that an opponent can hide their characters to prevent you from scoring. In Arks, I think Ulthwe builds are still going to keep Pyschic Interrogation in mind for a Skyrunner Farseer/Warlock with the help of a Quicken in order to find the necessary angles. Recall that the requirement is only to be visible from any character, not visible and within range of any one character – you do not interrogate a model, rather you simply interrogate within 24" of any character and must be able to be seen by any character. The reality is that an opponent cannot simply hide their characters for 5 turns and expect to perform well on the board. If they are Knights, Morty, Magnus, etc they can't hide their characters hardly at all. The calculus here is, "Can my opponent effectively hide for 2 turns behind terrain or in transports?" if the answer is "Yes" then you simply windmill slam the Warp Ritual secondary into your plan and carry on comfortably. You might also simply consider Warp Ritual as default and accept the 12-VP cap (and no CP gain). In all honesty, you're probably going to make the decision at the table before each game and whether you go for PI or Warp Ritual your tools are going to be the same – Skyrunner characters and Quicken.
So that leaves your final, third choice. This third secondary is where army construction is going to be most impacted. Do you lean into Scout the Enemy and bring Rangers? Or do you lean into Wrath of Khaine and bring Aspects? Both are interesting choices and both carry risks (losing the key units). If you plan for Scout the Enemy, you're investing in at least two Ranger units, and maybe three. Realistically, I think you're planning Wrath of Khaine here as you get some dual benefits. The removal of Armor of Contempt makes Warp Spiders so much more intriguing and their ability to score Behind Enemy Lines provides a lot of utility. The addition of another HQ slot at no CP cost and the lack of a requirement to bring any Troops means that you can really lean into the Phoenix Lords beyond just Barry. There is lot of flexibility to double up on your secondary scoring between Wrath of Khaine and Behind Enemy Lines.
With Raise the Banners, Retrieve Data, No Prisoners, Assassination, and Bring it Down all options as your third pick, Craftworld Eldar suddenly find themselves in very good position when it comes to list planning and secondary selection in Arks of Omen.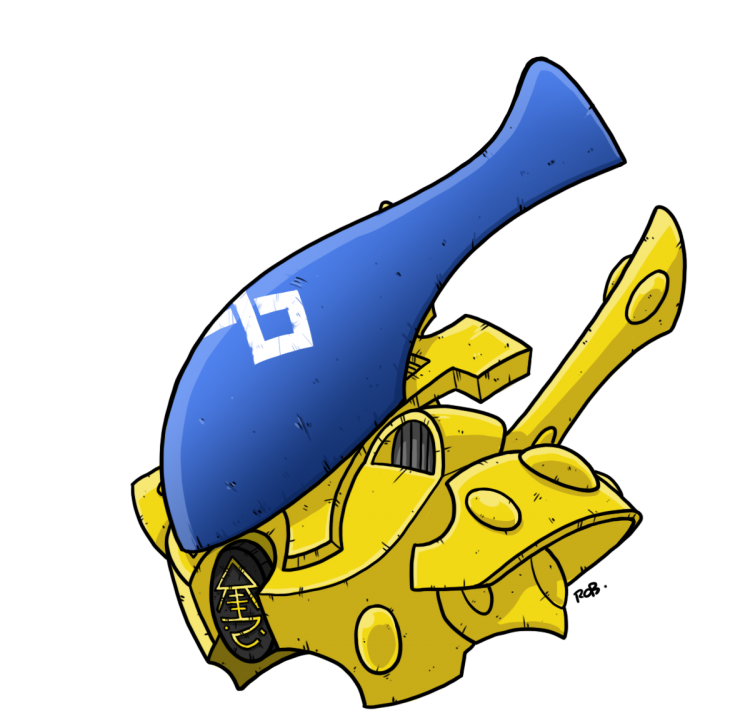 Playing Asuryani in the Arks of Omen Meta
Craftworlds
My assessment is that Craftworlds overall have come out strong in the new meta. Their secondary game has gone from mediocre to reliable, leveraging their speed and a revamped force organization that ends up benefitting them in multiple ways. As stated previously, it makes Wrath of Khaine a safer pick with that fourth HQ option (Phoenix Lord) and the CP it frees up can assist in Webway Striking a unit like Dire Avengers. The additional CP may also assist in Webway Strikes for a Rangers unit, or alternatively, the free Strategic Reserves if you choose to lean into Scout the Enemy. Finally, Craftworlds probably one of the few factions that are reliably going to be able to score on Psychic Interrogation but are just as strong if not more so on Warp Ritual. Ulthwe remains a key here as the +1 to cast, Ghosthelm, and Strands dice are so critical in ensuring reliable casting/scoring.
Critically, Armor of Contempt is no longer a thing. All those -1 and -2 AP that is common in the various selections throughout the army suddenly matter again. Warp Spiders, Dire Avengers, Striking Scorpions, Shuriken of all types, etc are all capable of punching through additional chip damage to things like CSM or Sisters of Battle – both of which have caused some issues for the army in Nephilim. The return of Fire & Fade makes a large jetbike block of Shuriken Cannons suddenly fearsome again.
In terms of bad matchups, some of the things that caused the greatest stress to a Craftworlds list, notably Sunshark Bombers and similar, took a hit. Losing the ability to alpha-strike a key unit on Turn 1 (or unable to bomb or automatically Farsight markerlight on T2 for Tau), allows the Craftworlds player the freedom to play their game plan whether they go first or second. Probably the worst matchup, Harlequins, who previously had all the tools to give Craftworlds fits saw substantive changes that have given Craftworlds an edge in being able to bring down multiple transports. Rather than being an uphill fight, I think the Harlequins matchup will be determined by who can outscore on secondary – which I think Craftworld will have the edge on through army attrition. Tyranids also took significant hits, and in particular one of the more dangerous lists into Craftworlds, Kraken. While Flamers of Tzeentch are still good in the shooting phase, they've got a clearer weakness and have become charge-able. As such the nightmare matchup up Thousand Sons and Flamers has also been curbed significantly.
Some new threats to look out for: Space Marines and Chaos Knights have gotten much better in Arks, but Eldar remain as capable, as ever, into Space Marines with their high quality, high damage shooting and with no limiters from Armor of Contempt. The matchup will have a lot of quirks depending on the specific Marine build, but killing power armor has never been an issue that Craftworlds can't adapt too. I think how well Craftworlds perform against Marines will come down to how well the Craftworlds player can negate the sticky objectives advantage and outscore on secondary. Chaos Knights are likely the biggest threat, owing in part to their superior primary scoring, particularly in the Armiger-heavy builds that can match Craftworlds on speed combined with high-quality output that ends up winning a war of attrition on objectives. Imperial Guard are the x-factor here, I just don't know how this will play out yet but I think Craftworlds are on an uphill climb into mortars and Kasrkin. It's probably a game of who went first with a slight edge to the Guard. Which, that feels bad, but until we get some more data in on the performance of Imperial Guard and any potential changes to them in a few months, it'll be hard to say. Overall, I think your biggest threats in Arks will be Imperial Guard and Chaos Knights.
For me, Ulthwe will likely remain the default build due to the numerous advantages they provide on mission play. However, in specific metas some of the Swift Strikes or Hail of Doom builds look like they might be strong still. Hail of Doom in particular benefits greatly from the update on Fire & Fade – facilitating some of the Windrider play that had been common early in the release. Swift Strikes are likely to gain a wider adoption with the recent FAQ ruling and its utility with Warp Spiders (and maybe Hawks still). Finally, Biel-Tan is an intriguing pick to bolster scoring potential on Wrath of Khaine.
Ynnari
We haven't specifically discussed Ynnari much. So much of what they want to do is based on the Craftworlds secondaries and units with some unique tricks provided by Harlequin Troupes. With no significant changes to the Yncarne and the Troupes taking a hit (but still able to gain resurrection), the Harlequin changes aren't too impactful here. They'll likely need to rely on Scout the Enemy (instead of Wrath of Khaine) more than pure Craftworlds due to the inclusion of Troupes and will build the roster accordingly. Some sneaky players may look to the old-is-new-again, super-sniping Death Jester as a Warlord in a Travelling Players detachment. Otherwise, I think all of the same considerations that apply to Craftworlds in the meta will apply to Ynnari, but the inclusion of the Yncarne will give them a unique perspective on both Chaos Knights and Imperial Guard that pure Craftworlds otherwise lack. Ultimately, I think Ynnari are a strong faction in Arks of Omens, debatably the strongest Aeldari faction, but they'll still live and die by the capability of the Yncarne.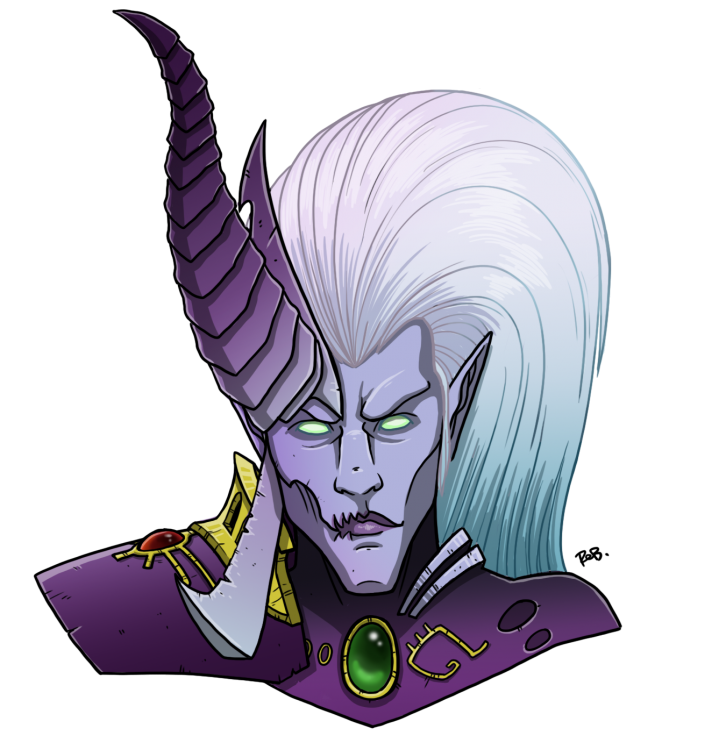 List Ideas
Craftworlds
I thought for the list idea I'd bring back old as new ideas for anyone who is nostalgic for the days of just obliterating opponents under a blizzard of shurikens. I like lists with a lot of flexibility in how it will play, able to meet a diverse meta or dynamically changing game plan, and Hail of Doom lists really tend to lean into that idea with the all-purpose capability of the Shuriken traits.  Owing in part to the CP bonuses, the Kurnos Bow Farseer has made a return to splash some mortal wounds into select targets. The double Dire Avenger with a Windrider block makes a return as well. With the expansive opportunity that Fire & Fade, Webway Strikes, and free Strategic Reserves brings the capability to hit an opponent with heavy Shuriken Fire is ever present. The list notionally will rely on Behind Enemy Lines, Warp Ritual, and Wrath of Khaine – although the latter may suffer for close combat. Key will be ensuring the Banshees and one of Baharroth or Kharandras are able to kill what they target – which may mean some supporting fire. Typical of Hail of Doom lists, it will hit hard, but you'll need to make sure it counts lest you find yourself losing units rapidly.
Bringing Back Hail - click to expand

Arks of Omen Detachment – Fast Attack Compulsory

Craftworlds: Hail of Doom

-1CP Relics of the Shrines

No Force Organization

2x Warlock Seer Council (50)
-Quicken/Restrain

HQ

Farseer Skyrunner (135, -2CP)
-Executioner, Doom, Trait: Mark of the Incomparable Hunter, Relic: Kurnos' Bow

Farseer Skyrunner (135)
-Guide, Fortune, Warlord

Baharroth (160)

Karandras (150)

Elites

5x Howling Banshees (110)
-Mirrorswords, Piercing Strikes, Cronescream

10x Dire Avengers (130)
-Two Avenger Catapults

10x Dire Avengers (130)
-Two Avenger Catapults

Fast Attack

3x Shining Spears (125)

-Shuriken Cannon, Paragon Sabre, Heartstrike

3x Shroud Runners (90)

3x Shroud Runners (90)

7x Warp Spiders (179)
-Two Spinners/Blades, Surprise Assault, Relic Blades

8x Windriders (240)

-Shuriken Cannons

3x Windriders (60)

Heavy Support

Falcon (155)
-Shuriken Cannon, Shuriken Cannon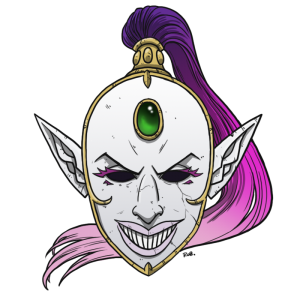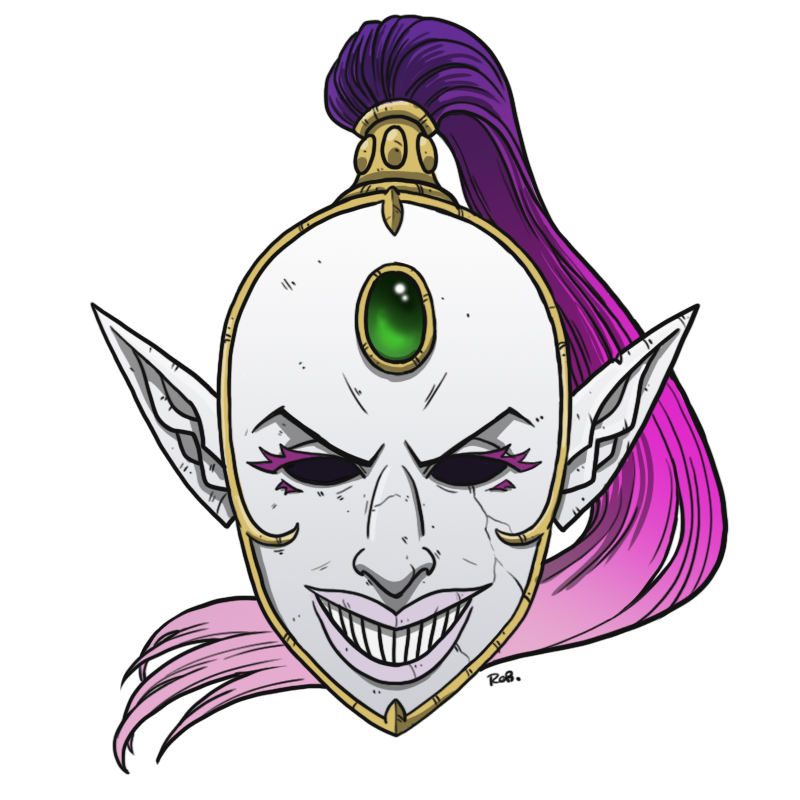 Ynnari
Leveraging the same philosophy as the Craftworlds but bringing some different tools to the fight. Particularly pulling in the Travelling Players for a little mini-Maugen Ra action out of the Death Jester and Rangers to support Harelquin additions. As there is less of a focus on Aspect Warriors, the list leans into Behind Enemy Lines, Warp Ritual, and Scout the Enemy in pre-game planning. Fast Attack is the compulsory slot in this Arks detachment.
Knocking On Death's Door - click to expand

Arks of Omen Detachment – Fast Attack Compulsory

Ynnari: Strength from Death

-1CP Relics of the Shrines

No Force Organization

2x Warlock Seer Council (50)
-Quicken/Restrain

HQ

Farseer Skyrunner (135, -1CP)
-Ghostwalk, Shield of Ynnead, Trait: Seer of the Shifting Vector

Yncarne (260)

Troops

5x Rangers (65)

5x Rangers (65)

10x Troupe (170)
-4x Kiss, 2x Caress, 2x Embrace

Elites

5x Howling Banshees (110)
-Mirrorswords, Piercing Strikes, Cronescream

5x Striking Scorpions (110)
-Biting Blade, Crushing Blows

5x Wraithblades (200)
-Ghostswords

Fast Attack

3x Shining Spears (130)
-Paragon Sabre, Heartstrike, Shimmershield, Khaine's Lance

3x Shroud Runners (90)

Vyper (40)
-Scatter Laser

Vyper (40)
-Scatter Laser

Dedicated Transport

Wave Serpent (165)
-Twin Bright Lance

Travelling Players Patrol Detachment

Light Sadeath: Blaze of Light

 HQ

Shadowseer (100)
-Twilight Pathways, Webway Dance

Troops

5x Troupe (65)

Elites

Death Jester (110, -1CP)
-Pivotal Role: Harvester of Torment, Trait: Favour of Cegorach, Warlord

Dedicated Transport

Starweaver (95)
Final Thoughts
Overall I think Craftworlds are in much better shape in the Arks meta than they were in Nephilim. The direct updates won't move the needle much one way or the other but they will benefit from both the secondary updates as well as the indirect effects of meta changes to other factions. Ynnari may well continue to be the best performing sub-faction with some of it's inclusions but the pure Craftworlds will continue to be flexible and competitive on the table. Hail of Doom, Swift Strikes, even Biel-Tan might emerge alongside the stalwart Ulthwe as tournament viable builds.
As a final note, the James Kelling's D-Scythe Wraithguard Memorial Services will be held Friday, January 27th, 2023 at the Rio Las Vegas Hotel & Casino. In lieu of flowers, donations to the James Kelling Display Board Memorial fund are requested.
Have any questions or feedback? Drop us a note in the comments below or email us at contact@goonhammer.com.