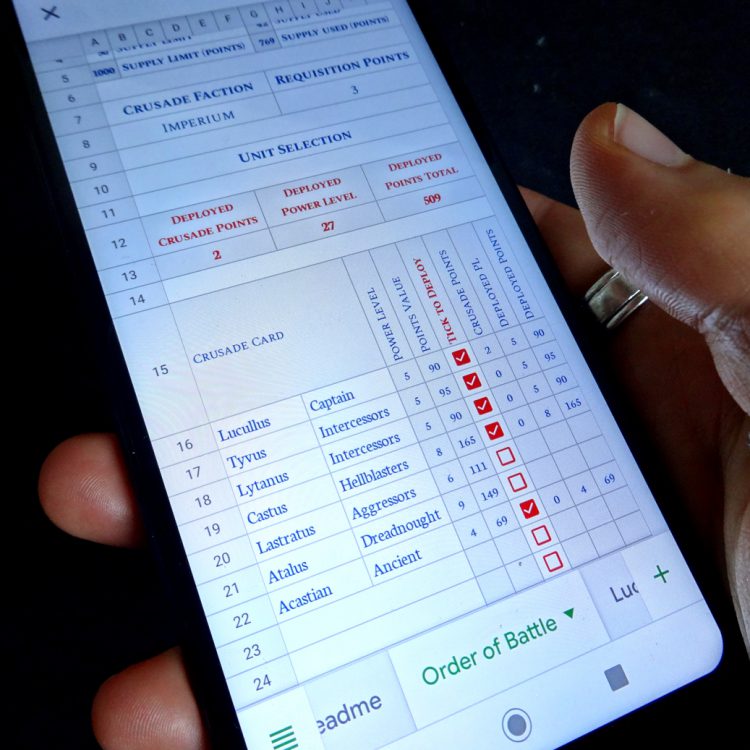 Crusade games involve a teensy bit more paperwork than your average game of 40K. A semi-automated digital version of the Crusade roster would make things easier, and yet there didn't seem to be such a thing out in the intertubes, so… I made one.
It's designed to suit tracking your Crusade force on your mobile phone using Google Sheets. As such, the tabs are formatted to be easily navigable on a small screen rather than a PC. Because it's a Google Sheet, you can update it on either your computer or your phone, and any changes you make will update across those platforms.
There is a tab called 'Order of Battle' that has various automated cells that calculate things like points, supply usage, crusade points, and so on. Each unit also has a tab to store information like their experience, abilities, combat tallies, and relics, just like the official roster. Once you've entered the details for your individual units, you can use the tick boxes on the Order of Battle sheet to quickly tot up the value of the force you want to use for the next game.
The sheet displays both Power Level and Points, so you can use whichever you prefer. It doesn't matter either way – it's just as quick to add up either one. All the details, as well as the instructions and tips on how to customise it, can be found over at the Beard Bunker.
As an added bonus, here are a few images of the sheets before and after customisation: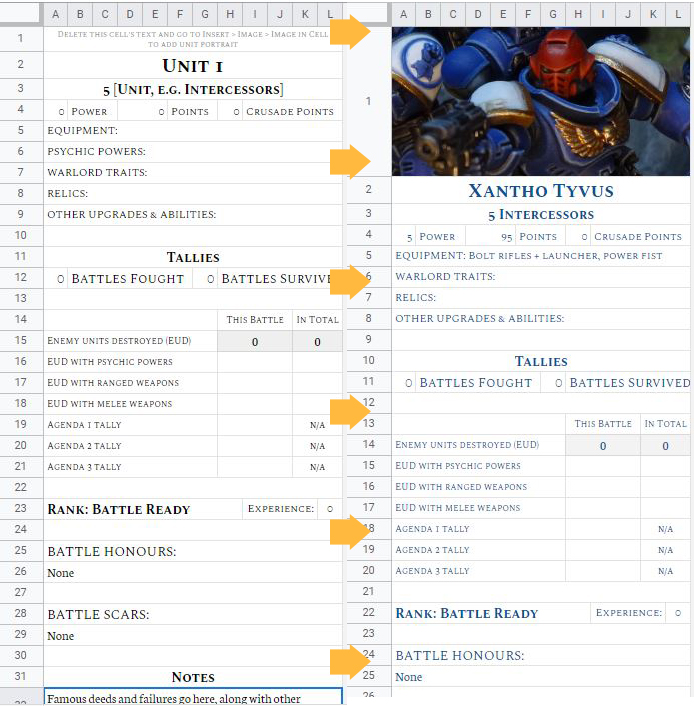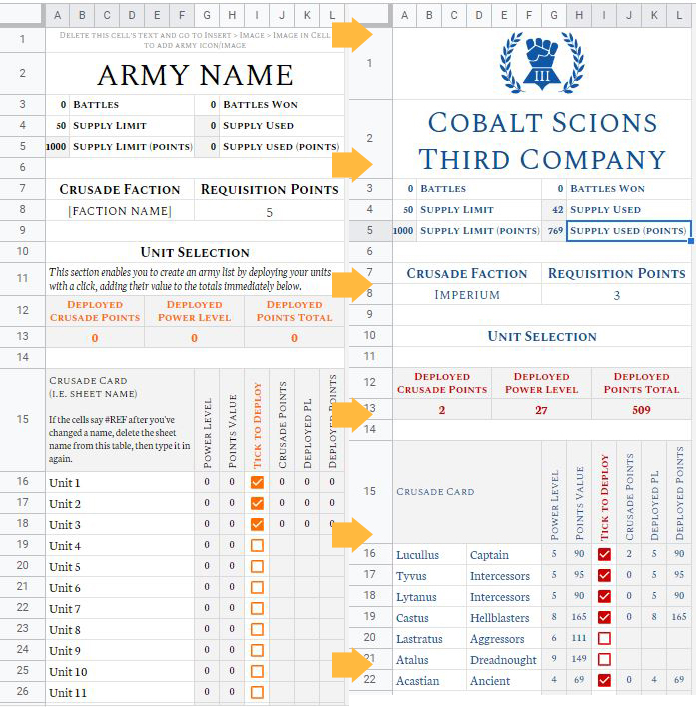 If you have any questions or suggestions about this thing, drop me a note in the Beard Bunker article, or if you prefer, drop a comment below and/or email us at contact@goonhammer.com. Equally if you're keen to learn more about Crusading in 40K, here's the index for Goonhammer's 9th Edition 40K coverage.