The Blood Bowl Calendar is as packed as ever in the year to come, so we've curated a list of the biggest and best tourneys that should be on your radar this year.  First, over to Dan for the North American highlights.
Dan: 2022 was a big year for me and Blood Bowl, and I can't wait to continue the trend in 2023! This year I won't be sticking to Elven Union at events, so expect to see some different teams take the field! I don't expect to travel to the UK or Europe this year for Blood Bowl, so go ahead and expect that I'll be the one attending North American events, and Ghidra will take care of the ones in the Old World.
North America
Dan: Presented below are a selection of events that are significant majors or events that I plan to attend in the US this year. Please don't get mad at me if I didn't mention your event, I am but one man. Important to remember: in the US, most Blood Bowl events are a lot smaller and more regional than in the UK and Europe. There's really only one huge event, the Chaos Cup, so I'll make due with a slew of regional events instead.
The Gritty Goblin Games – February 25 – Maryland, USA
A local 7s tournament with a twist: each team gets a "Roving Goblin Wizard" with the ability to transmogrify a randomly selected player from either team into a goblin once per half! Complete lunacy! I'll be headed to this one, so expect a full breakdown on the ensuing hilarity in late February!
The Stupor Bowl XV @ Adepticon – March 25-26 – Illinois, USA
Chicago's very own themed Blood Bowl event is back again for the 15th (!) time at Adepticon! It's a 6-rounder that can be broken up into 2 3-rounders if you want to take different teams each day. It's always a great event, and last time I went, in 2019, I managed to get 3rd place! I can't believe that was four years ago, sheesh! Anyways, I'm hoping to continue my winning ways this year with a quality showing. Either way, you'll hear about it here!
Big Lick Brawl 2023 – April 15 – Virginia, USA
Last year 56 players formed up into squads of 2 and stormed Roanoke for the Big Lick Brawl! Our very own Joe "progoldfinch" Roberts took the most TDs award with Humans! This year, they're forming up into squads of 3 and expect an astronomical 72 players to show up and compete! Not sure if I'll be able to make it to this one this year, but I'm sure we'll have coverage!
4 Diamonds Cup – May 20 – Pennsylvania, USA
I'm once more heading back to my favorite place in the world, Dillsburg PA, for the 4 Diamonds Cup! Last year, it was a 7s event, but this year they're returning to the 11s format. I'm sure it will be a hoot and/or holler once again. Will I kill a spotted lanternfly in the parking lot again this year? Watch this space to find out!
The Jobber Jamboree – July 1 – Virginia, USA
This is honestly the event I'm most excited about this year. It's a 3-round 11s tournament with mixed rosters and ONLY LINEMEN. I'm already planning a team with Dark Elves, Beastmen, and Orcs. I cannot wait for this event. It might be the Blood Bowl highlight of the year.
Blood Bowl @ NOVA Open – August 31-September 3 – Washington, DC, USA
The NOVA Open is moving inside the District for the first time, and Blood Bowl is going with it! Last year there was a 7s event, an 11s event, and a 2-night Blood Bowl Classic event. Will we have the same slate of games this time around? That's TBD! But I'm planning to lace up my boots and hit the turf all the same!
The Chaos Cup – November 4-5 – Florida, USA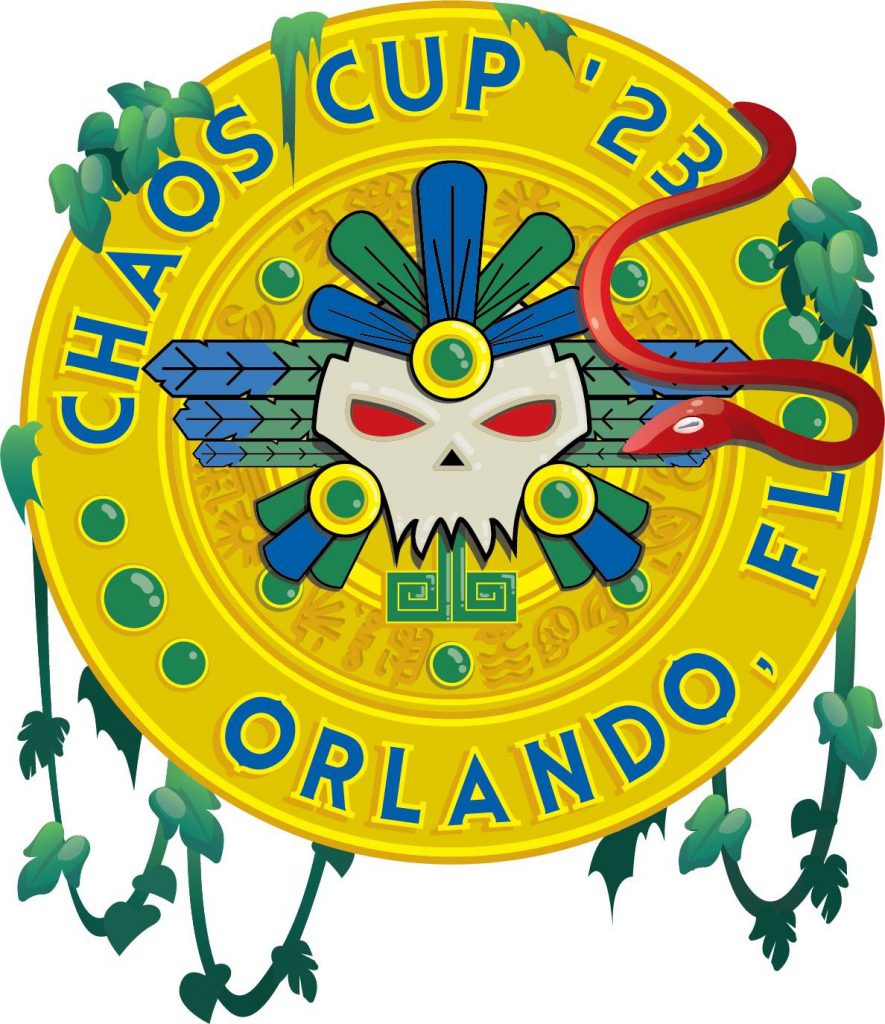 Last year's Chaos Cup was a great success, with 160 attendees competing in a Singles event for the title.  This year's Cup is set for some major upheaval, moving from its traditional Chicago home to Orlando, and taking on an appropriate Lustrian flavor.  Rules Pack and Registration aren't up yet, but you can keep an eye on developments on their Facebook and Web pages. I'm very glad it's moving out of the Chicago venue, as I did not enjoy that place very much, and I'm sure it'll still be the same quality operation in its new home.
Europe
King_Ghidra:  As always, there are a ton of European events this year, including a couple of large ones right out of the gate (The Welsh National Championships (played last week) and the Waterbowl in Stockport on 18 Feb both sold out with 120+ attendees).  But there are some even larger events coming later in the year, including what will certainly be the biggest of them all, the Blood Bowl World Cup.
Dungeonbowl – 4-5 March – Dusseldorf, Germany
The Dungeonbowl is one of the four NAF majors and returns in March this year for its 18th outing.  This is a regular Blood Bowl singles tournament with a unique twist in that the final is played in the titular Dungeon using modified Dungeonbowl rules.
Registration is open now and all details are available on their site.
UKTC VIII – 1-2 April – York, UK
The first of two monster UK events in April, the UKTC has sold out its full complement of 90 Team places for this 4-person team event.  UKTC has grown precipitously in recent years and this year's event has a smaller cap than last time.  Nevertheless, you can expect some of the best teams from around Europe for what has become one of the highlights of the Blood Bowl year.
NAF Championship – 29-30 April – Nottingham, UK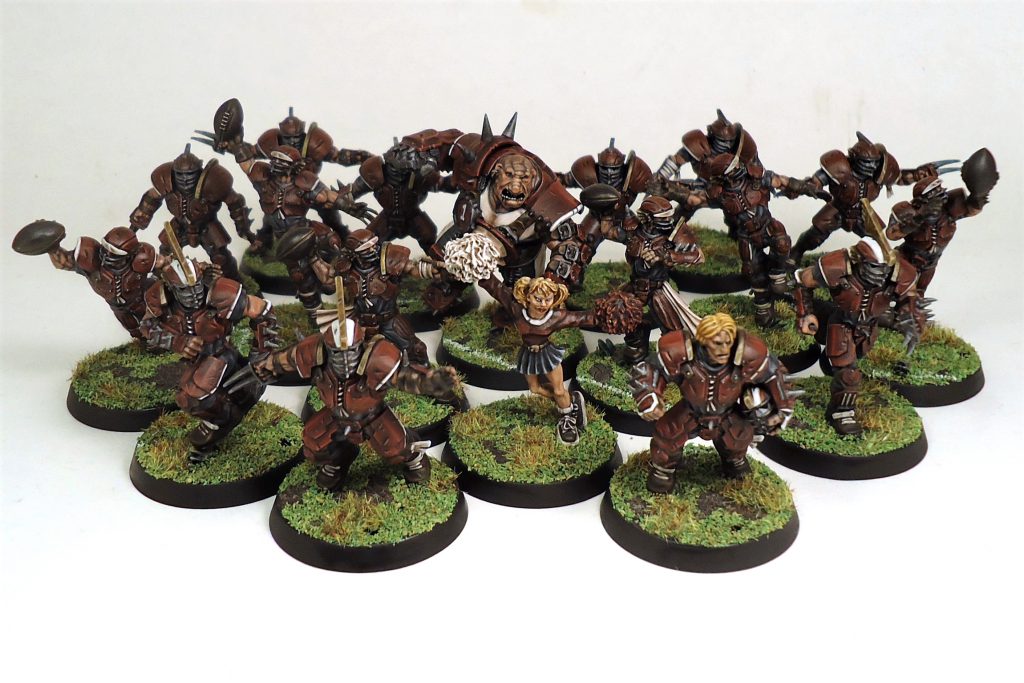 The NAF's very own event has also sold out its full allocation of 280 places for this year already.  This is a singles event and has traditionally been one of the most competitive of the year.  The prize painted team by the legendary Spubbbba has always been one of the highlights, and this will be given to a lucky attendee via raffle.
Bilbali Teams Cup VI – 14-16 July – Getxo, Spain
The Bilbali has earned a name for itself as both a highly-competitive and very friendly and fun tourney.  This is a 4-person Team Tournament and will be using the World Cup Rules Pack this year, so will be a perfect warm-up event.  A highlight of the Bilbali is the traditional Basque cider and grill feast on offer.
All rules and registration (when it opens) will be done via their website.
Blood Bowl World Cup – 7-10 Sept – Alicante, Spain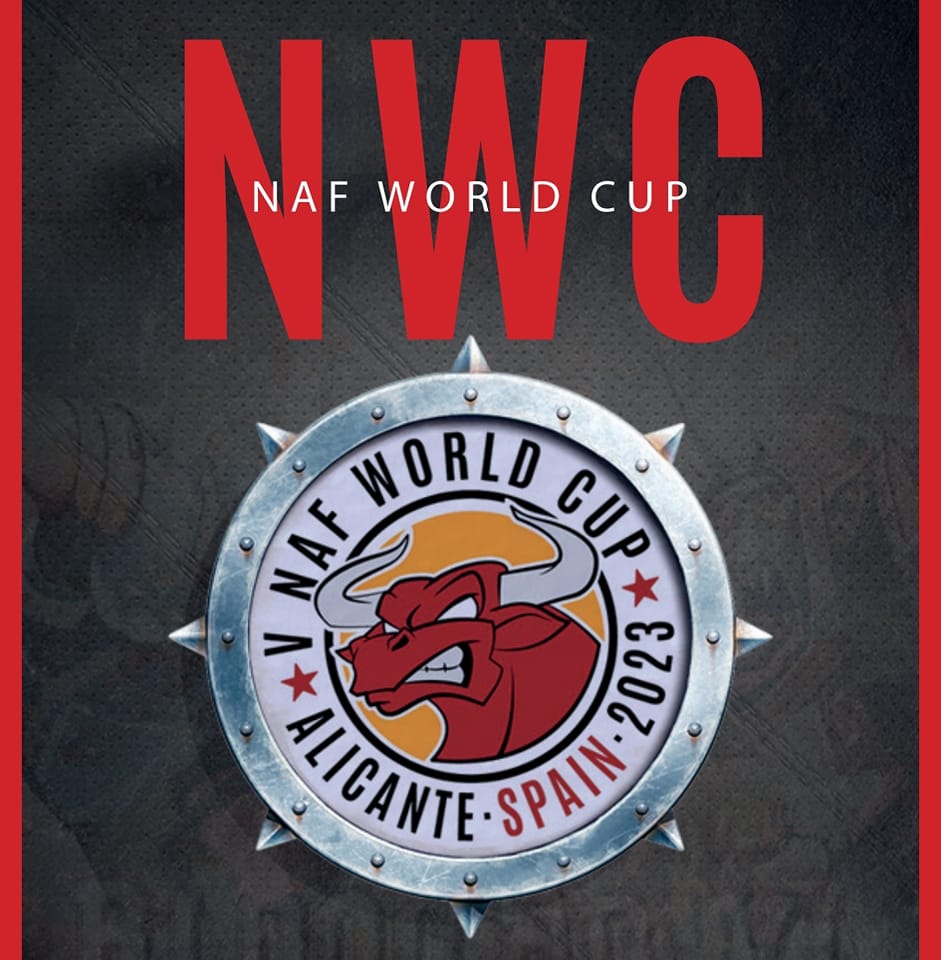 The biggest of them all.  It's been four eventful years with plenty of tournament reshuffling since Dornbirn, but nothing can stop Blood Bowl's juggernaut event.  The extremely professional Alicante bid promises to deliver another massive and massively enjoyable World Cup with over 1500 attendees anticipated!
This will be a 6-person Team Tournament, and the rules pack has been released already.  Sign-ups have not yet opened.
Finally, some slightly smaller UK Tournaments that deserve attention:
Thrudball – 5-6 Aug – Brighton
Thrudball is one of the most unique tourneys in the calendar, with a focus on raising money for charity, and many coaches and their families camping out in the countryside at the tournament.  Last year's event raised an amazing £12,000 for charity.  This year's Thrud is expected to take place in August this year, and sign-ups are will be opening in April.  You can find all the details on their website.
Bonehead Bowl Beachhead 2023 – 11-12 Feb – Bournemouth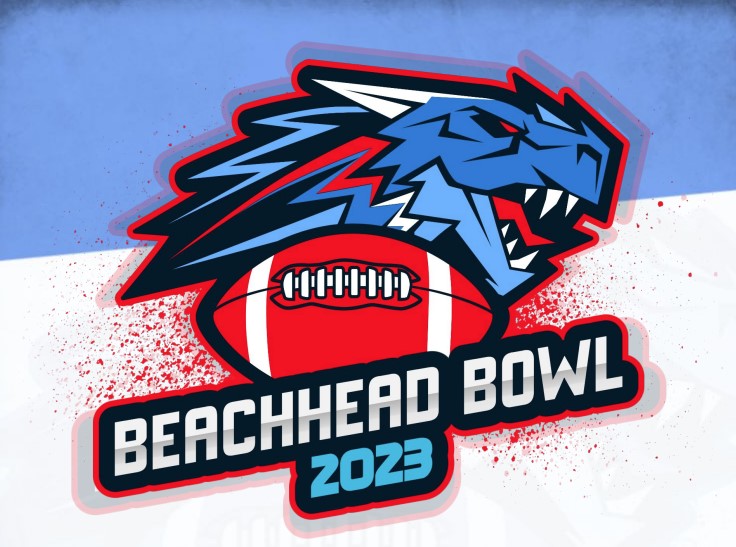 The Bonehead podcast team have recently made their mark on the tournament calendar with some typically professional and fun tourneys.  This year they have a an appropriate double-header on offer, with both a regular tourney on the Saturday and a 7's event on the Sunday.  You can find details and links to tickets on their website.  The Bonehead crew will also be bringing their insane mixed teams event back in November this year.
Stranglebowl 4 – 21 Oct – Leicester
Stranglebowl claims to be the world's largest one-day BB Tournament, and with over 90 attendees last year, they're probably right.  Previous tournaments have featured fantastic themed events with a high level of fancy dress from attendees, and plenty of custom stars and rules to crank up the fun factor.  This year's theme has been teased as "The Holy Order of Lord Stranglehands and the Latter Day Choked". Tickets are not on sale yet, but you can keep an eye on all the preparation on their Facebook page.
It promises to be another huge year for Tournament Blood Bowl, and with plenty of new and revised teams in the mix we can expect lots of meta-shaking action.  We'll have coverage of as much of the action as is humanly possible right here on Goonhammer!
If you have any suggestions, questions, or feedback, feel free to drop a note in the comments below or email us at contact@goonhammer.com.