Many thanks to Games Workshop for providing an advance preview copy of this team! While this kit was a bit finicky to build and prepare, I love the end result. There are lots of neat little details and loads of personality.
Want to know more about the Amazon team rules? Check out our roundtable for hot takes!
As is standard with Blood Bowl teams, you get two identical sprues. Each sculpt has two head options for variety, and the thrower has ball-toting and empty right hand options. Lined up, the team has plenty of variation and doesn't feel too samey. 
Cleanup on these models is a bit of a chore. There are prominent moldlines running down the legs – without any baggy fatigues or nurgley bits to hide behind. I ended up breaking out the fine grit sandpaper! Being the first in the pool always had a downside – I had trouble angling the heads correctly as they didn't have a place to "lock into"… and didn't have a 360 product preview to cheat off of! You mile may vary but you may need to use those views to line the heads up right. As always, we have two acrobatic poses with absolute nightmare joins! Thank goodness the action shots look great.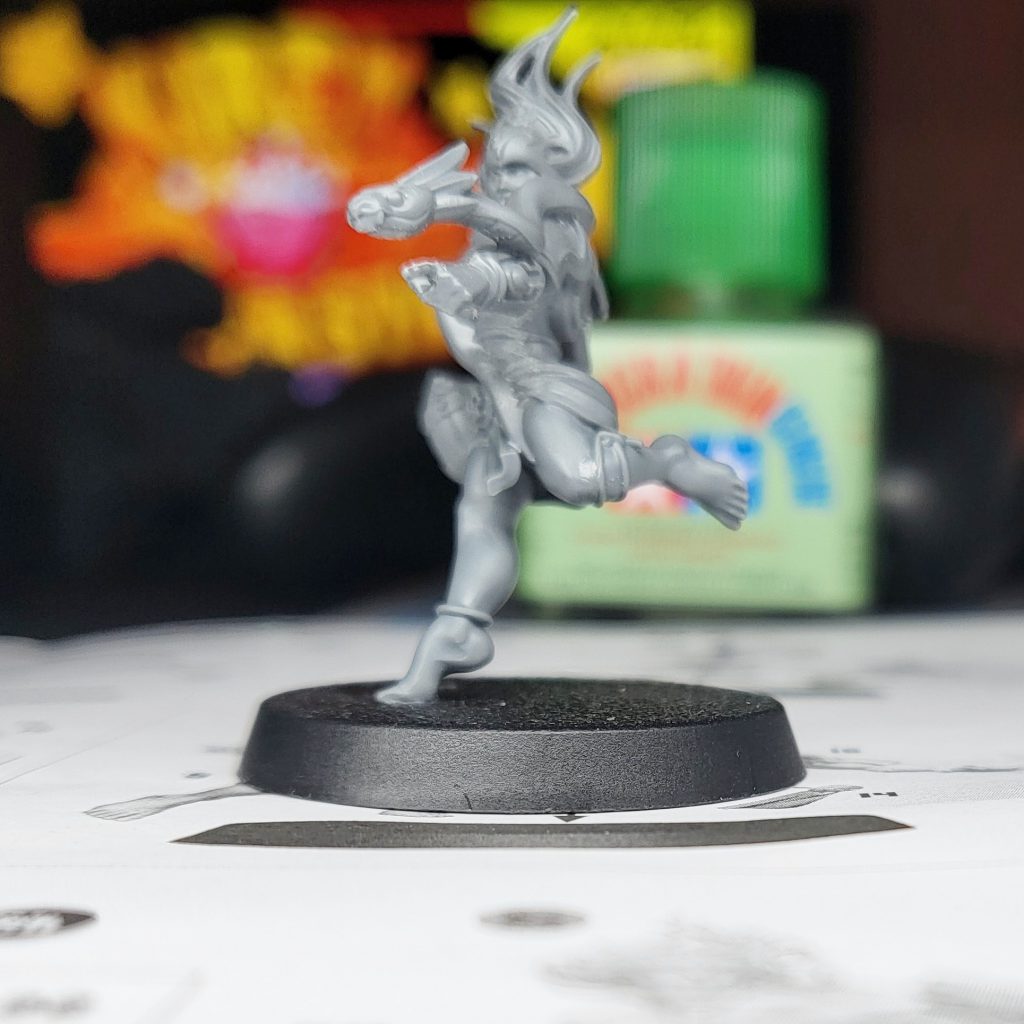 These were fun to paint up, with plenty of fun details. The only issue I ran into painting was that the shoulder pad trim was actually too small for me to follow with my ever-so-slight hand shakes – but otherwise it was a blast. I started from a zenithal highlight and used Kroxigor Scales for the Armor, Wyldwood highlighted with Baneblade brown for straps, Scale Necro Gold, and the new Soulblight Grey wash to cheat some definition out of the tunics.
Estelle le Veneaux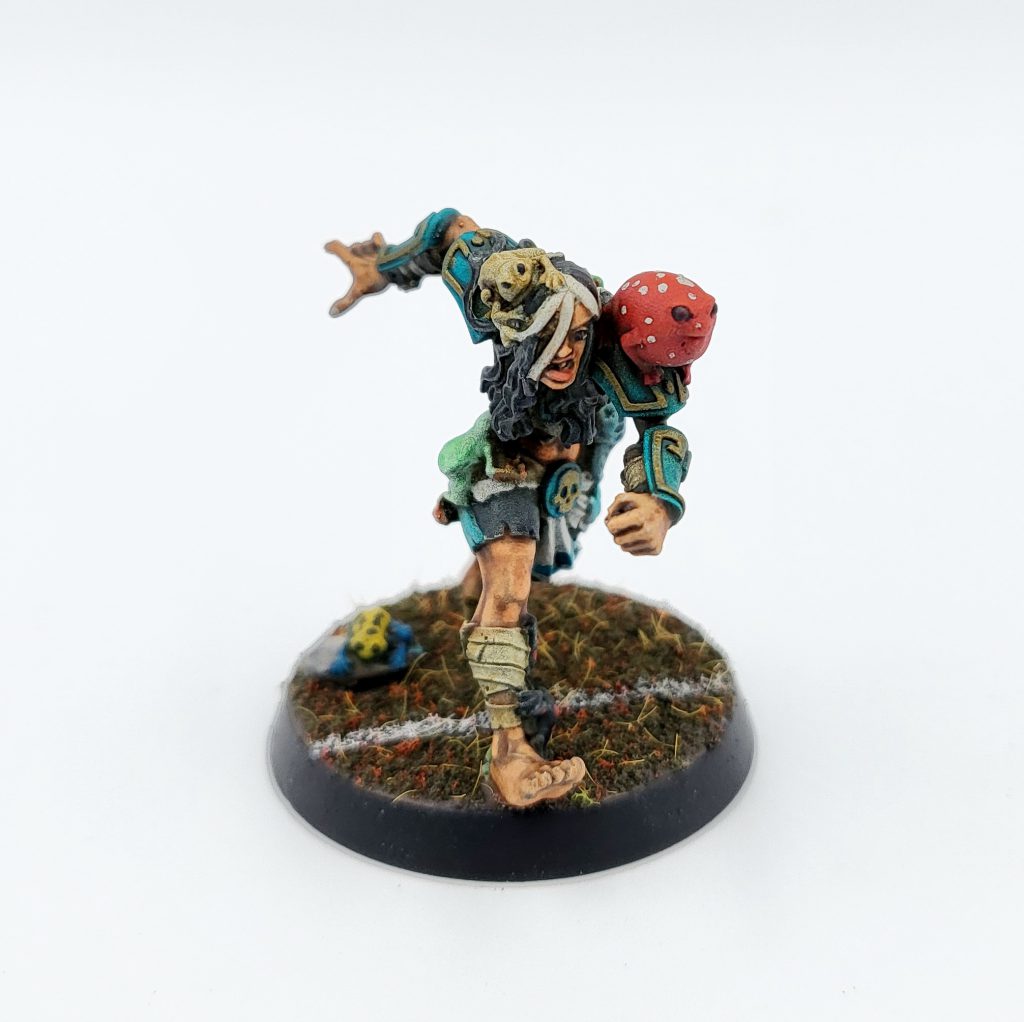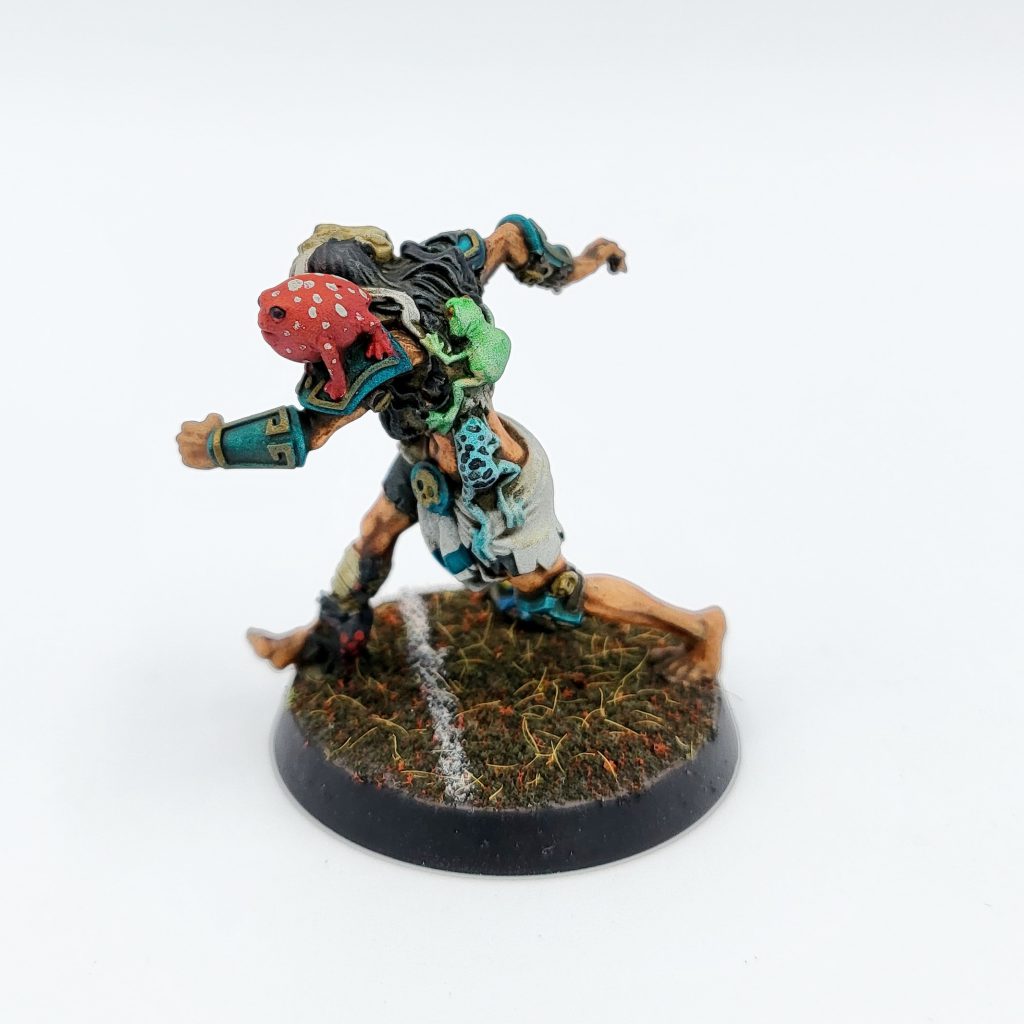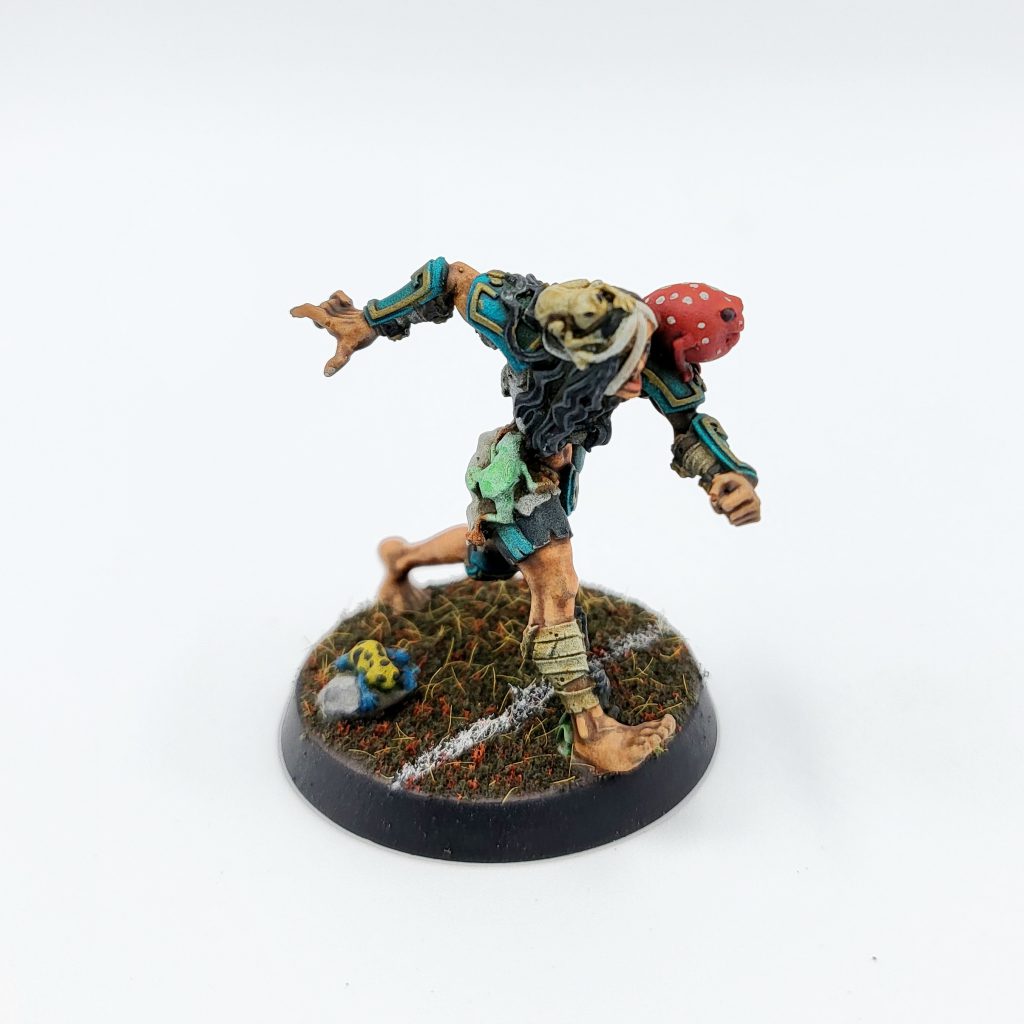 Frog lady is the best. She is absolutely covered in characterful detail! I really enjoyed painting up her amphibian buds. This is about what you would expect from a modern Forge World kit, though I did need to break out the fine grit sandpaper on one of her legs.
Boa Kon'ssstriktr
Snakemen are back! Well… at least one is back. Boa was a great build and paint. The entire team was a change of pace from the usual booger-covered demon zombie that I tend to paint – but Boa was even more vibrant. If you play a Lustrian Superleague team I highly recommend taking this model on!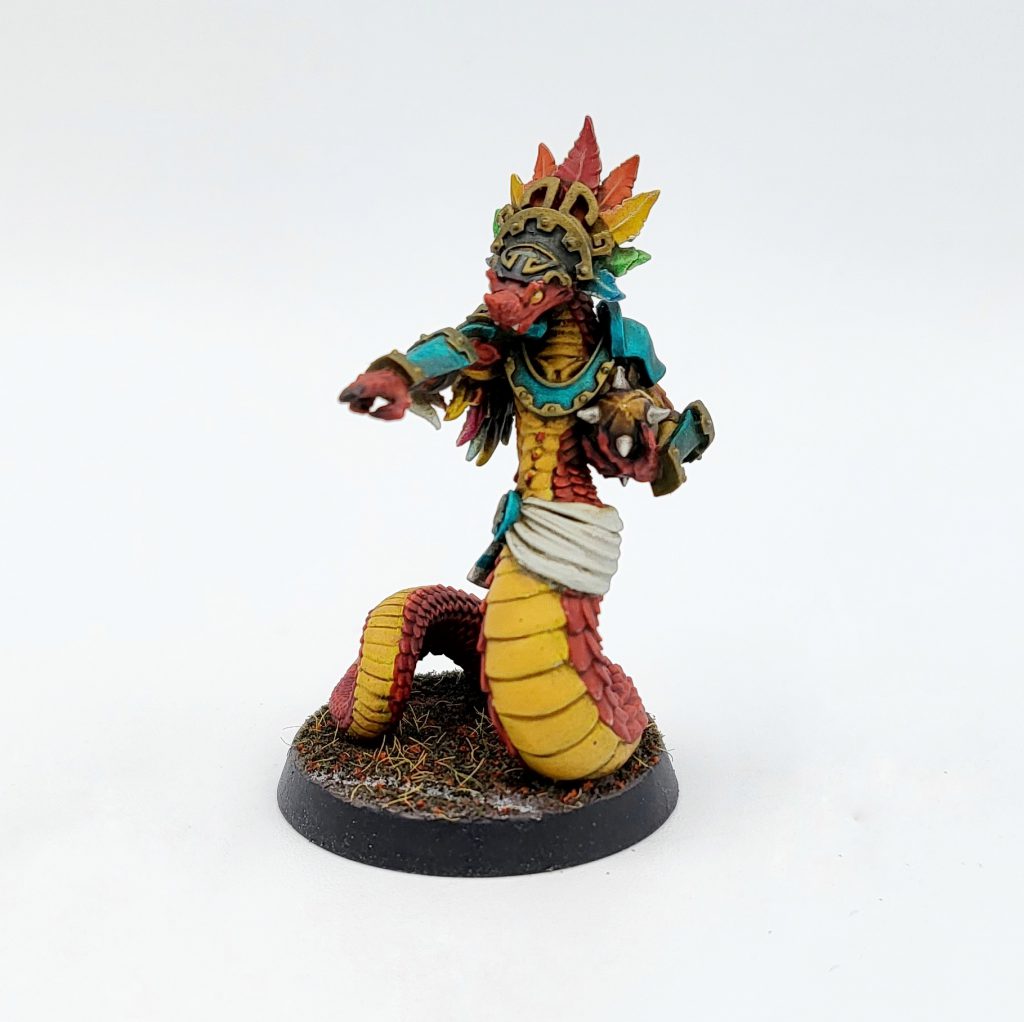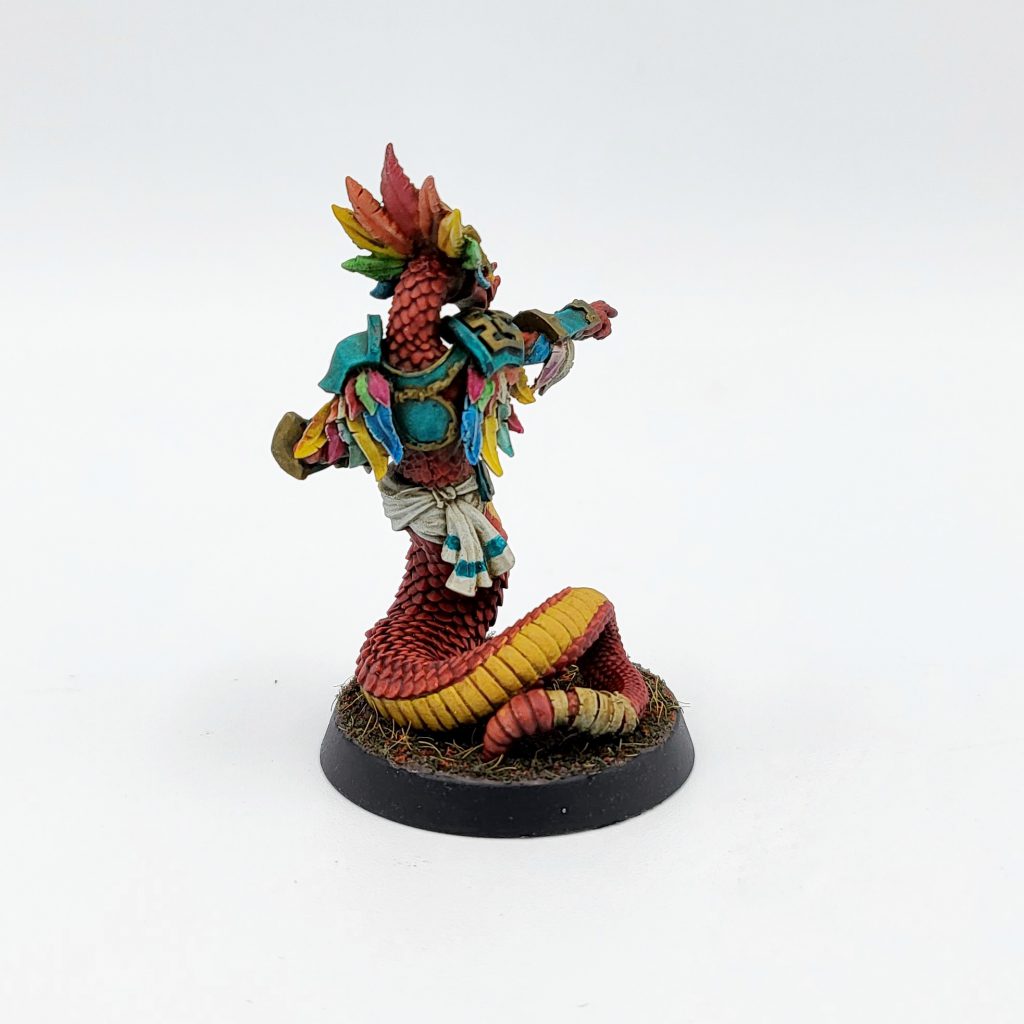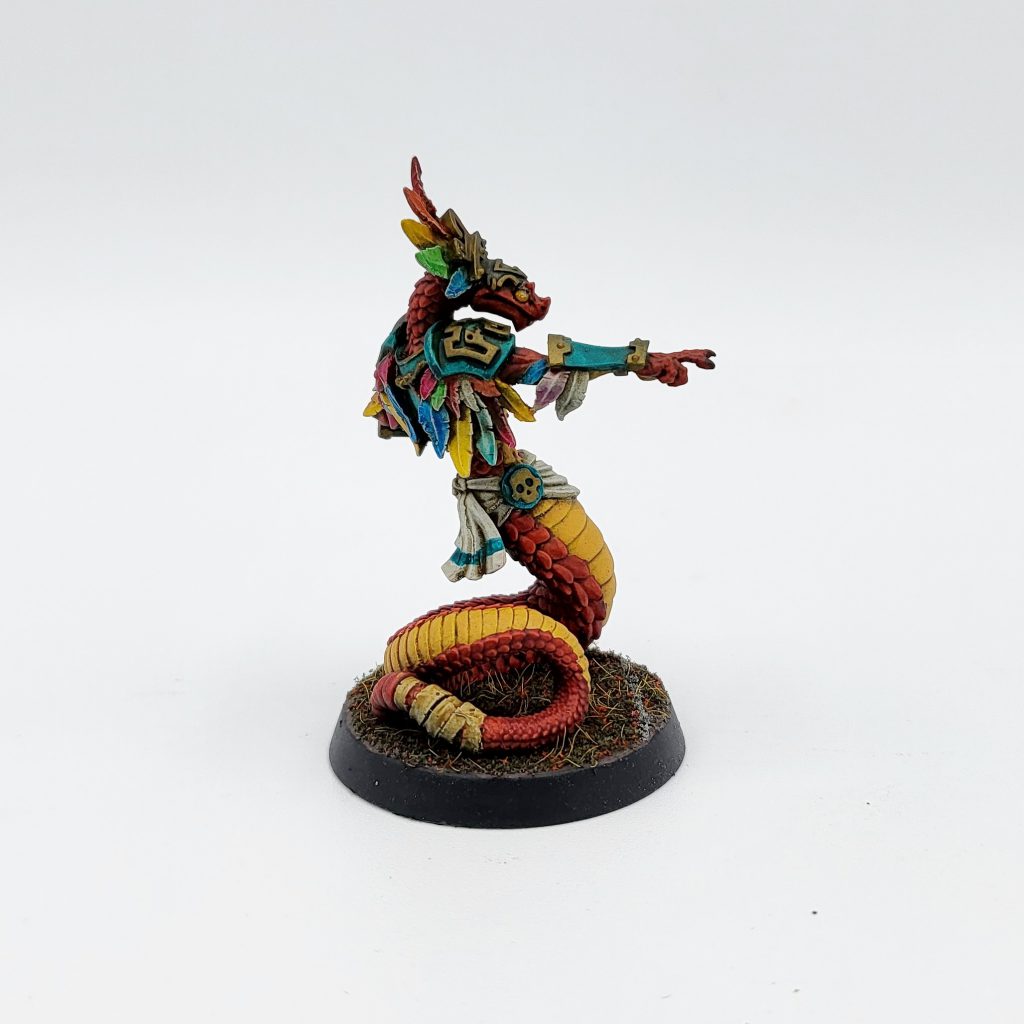 Glotl Stop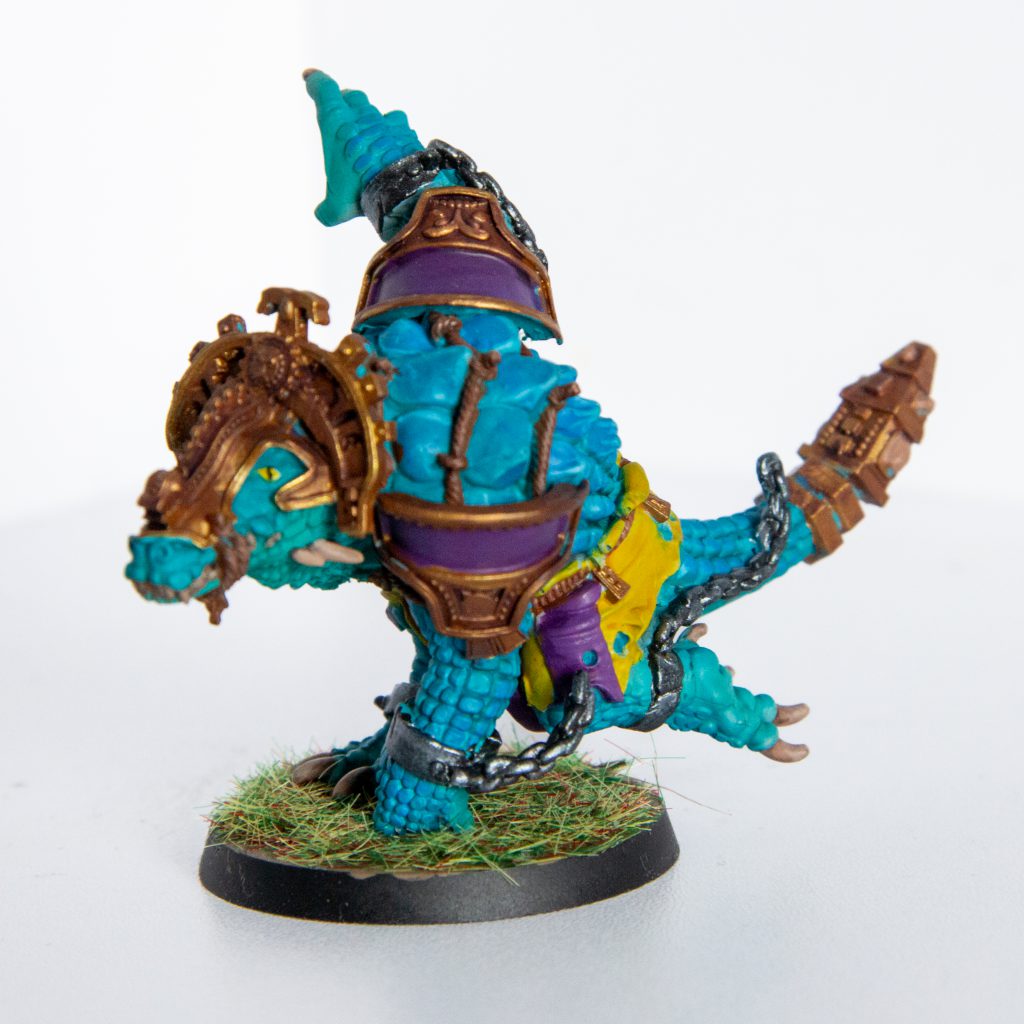 Glotl is about as likely to munch on one of your own teammates as he is to take out an opponent, but we still love him. Suddenly we have two Kroxigor options, though I prefer our bud Glotl here. Like the rest of the line – absurdly characterful and a joy work with. Soggy really enjoyed painting this guy up.
Fowler's Amazon Team – The Hexalotl Jaguars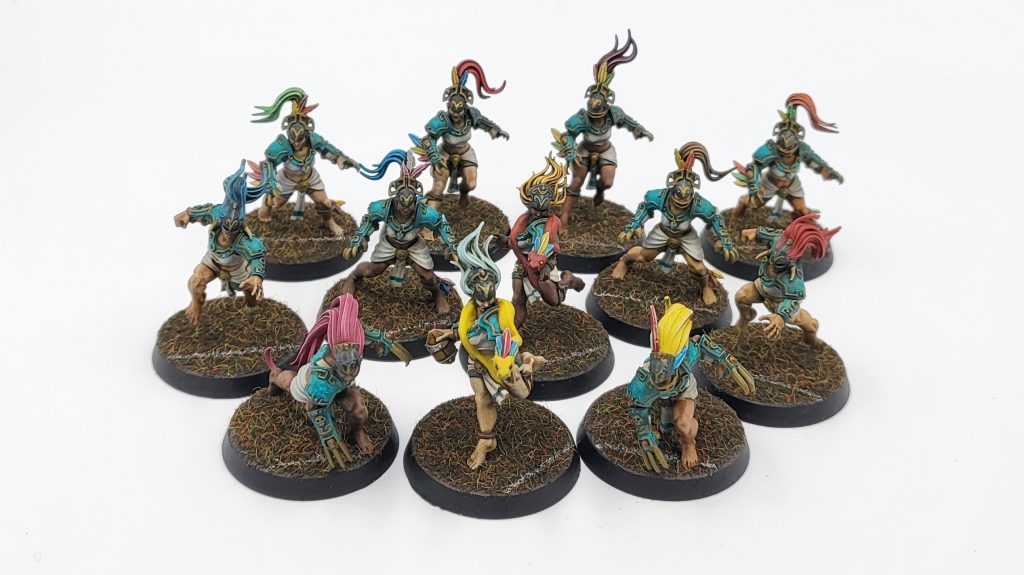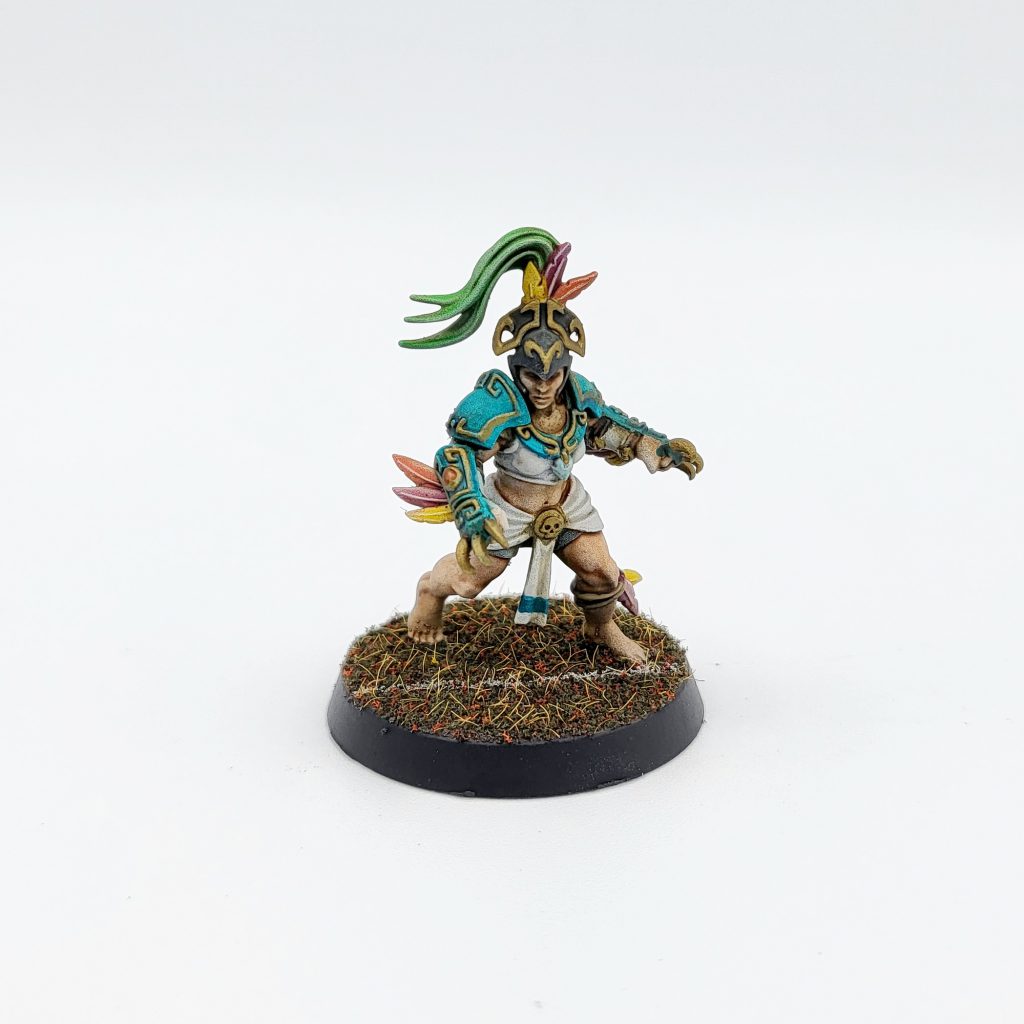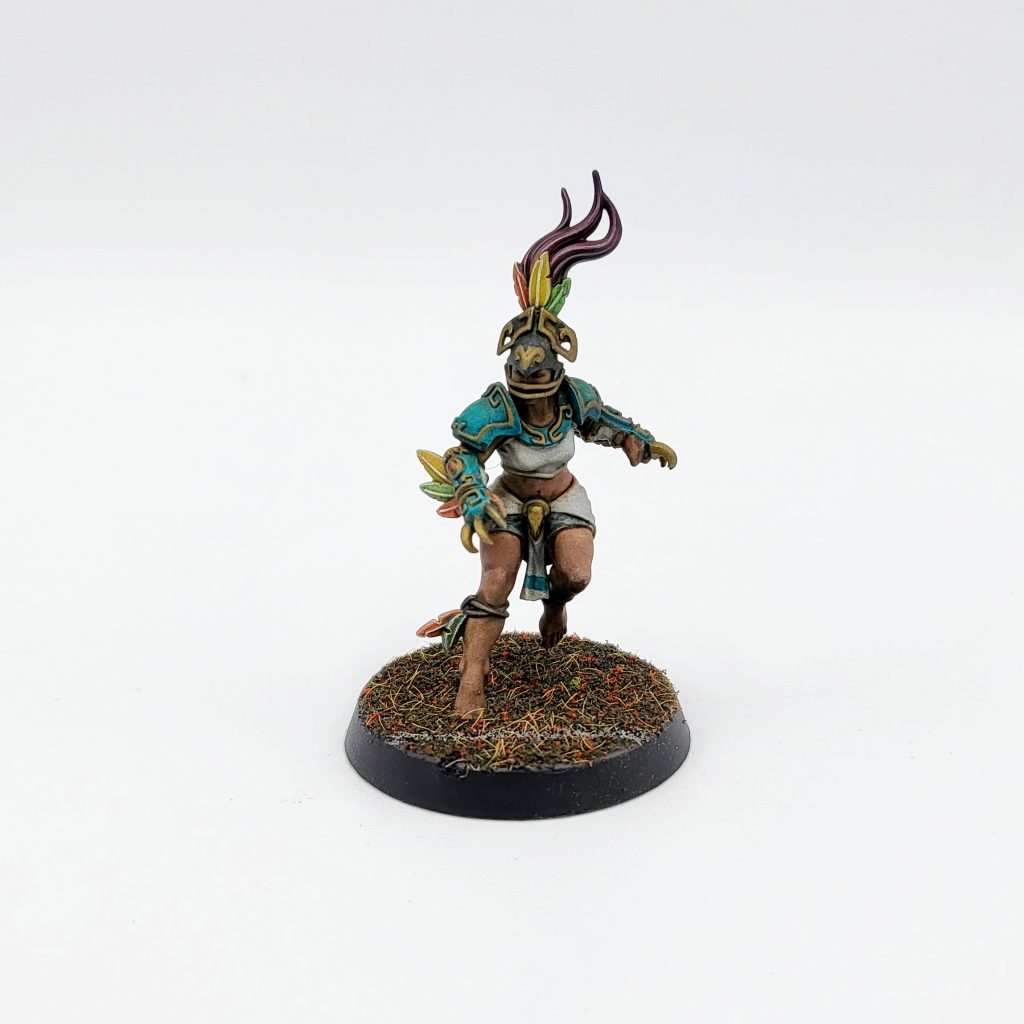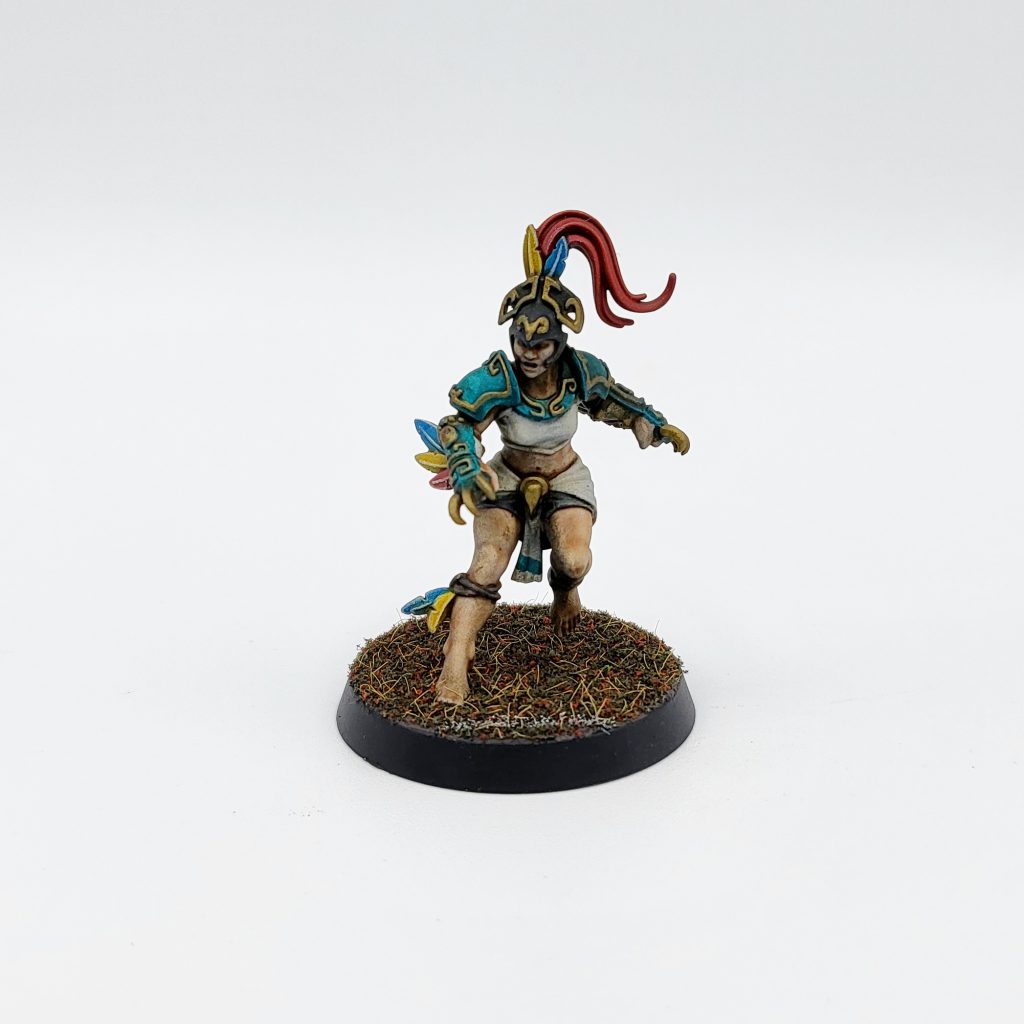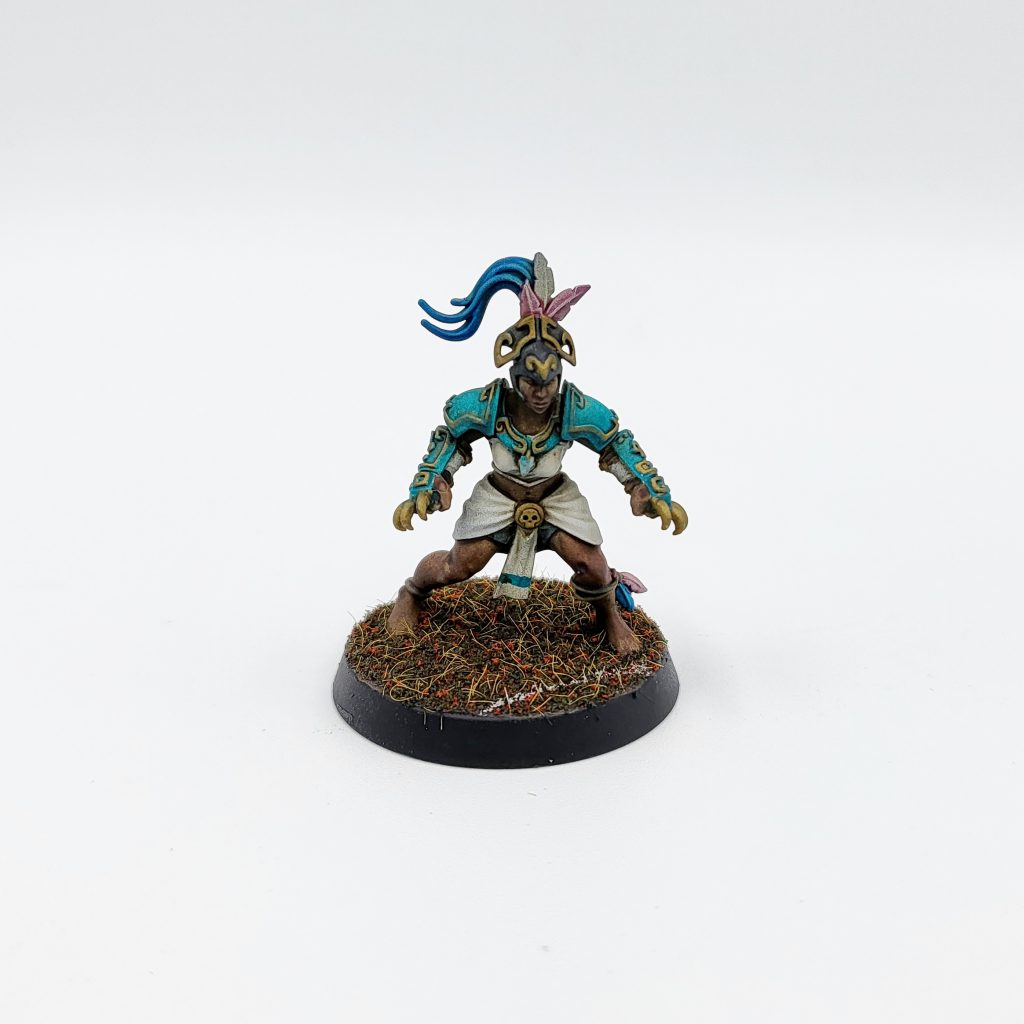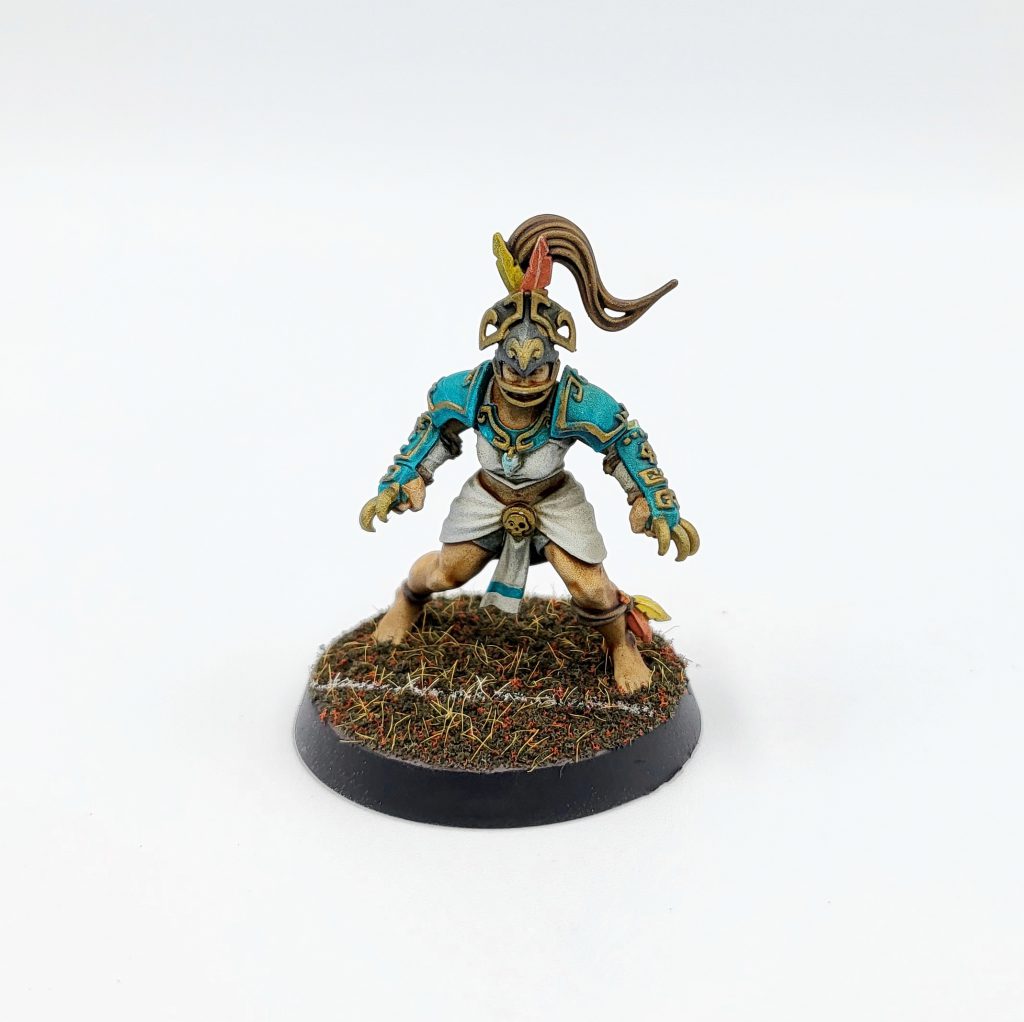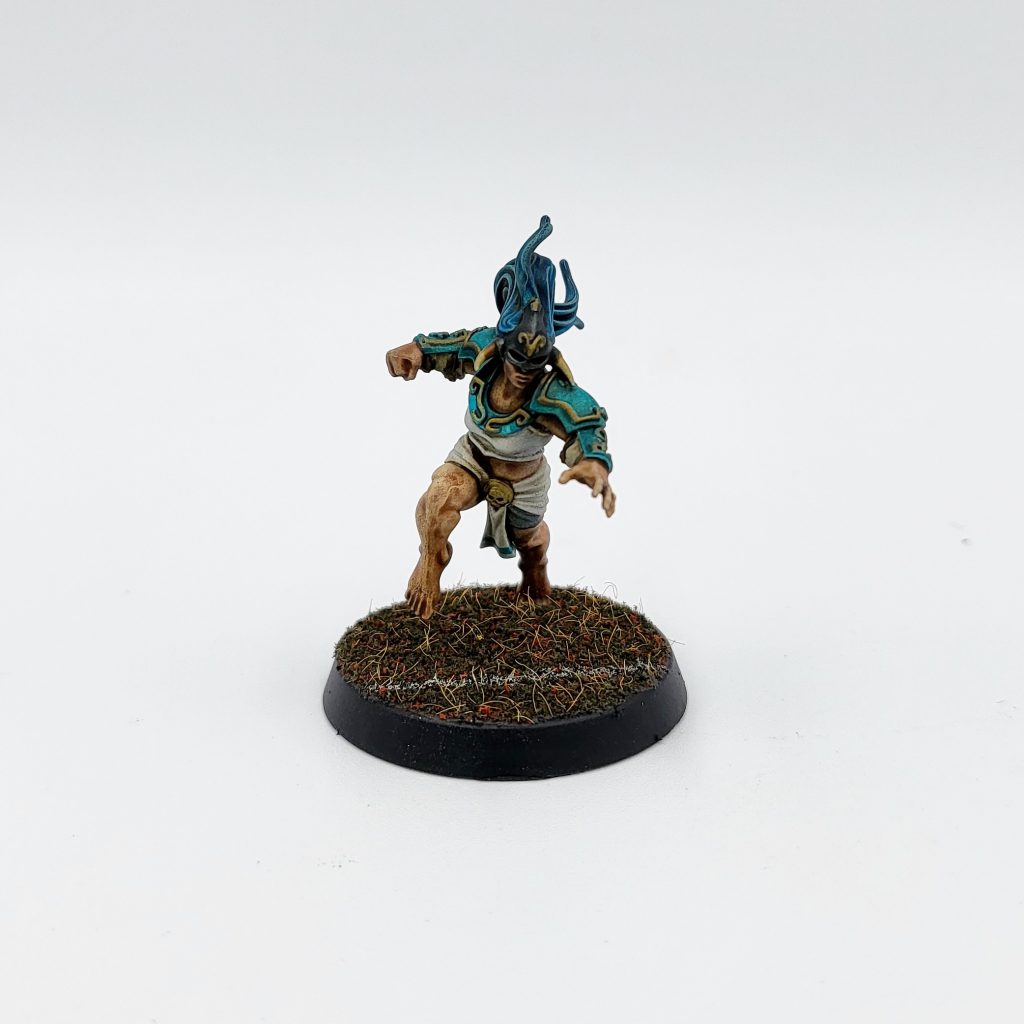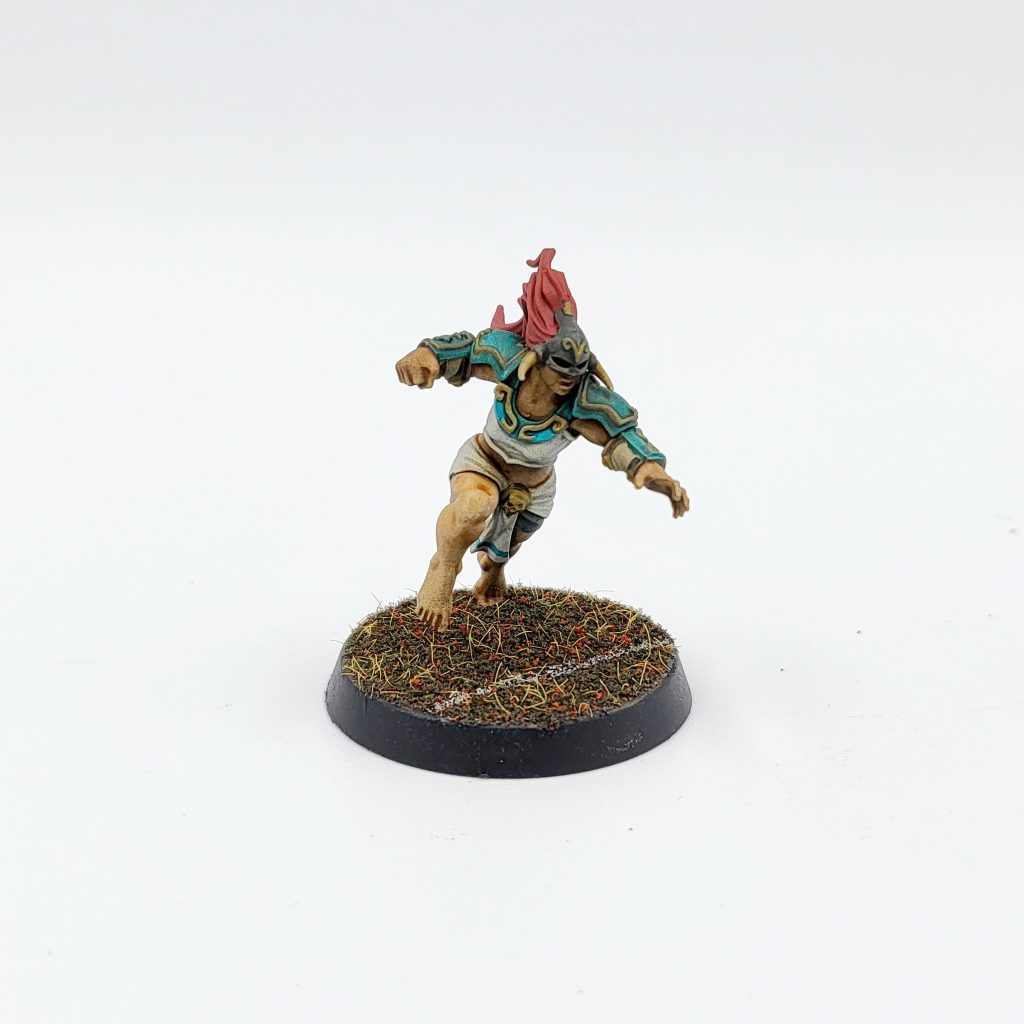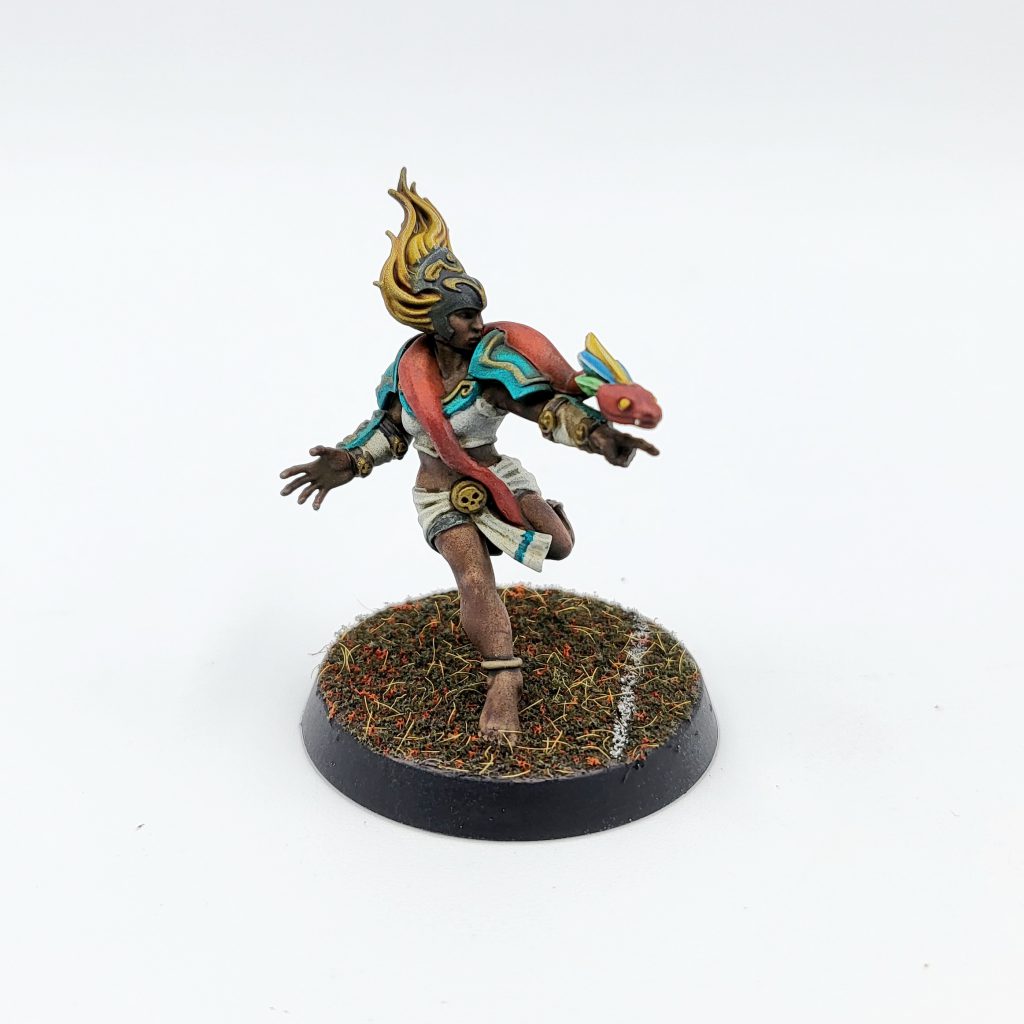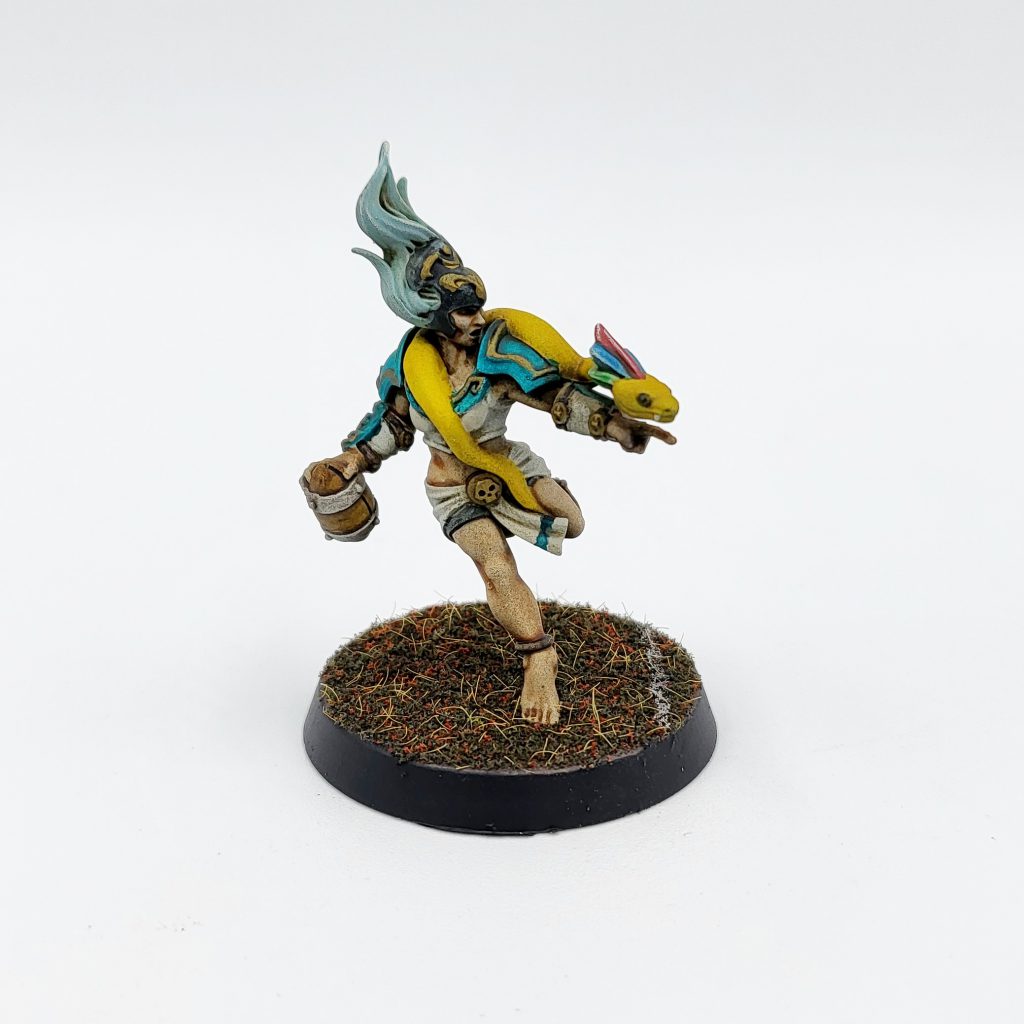 I loved going out of my comfort zone (though I guess teal is still my comfort zone?) and painting up a kit with whole bunch of vibrant colors. It was a fun challenge and I am looking forward to putting the badasses on the pitch soon! As always, if you have any questions or suggestions drop us a line at Contact@Goonhammer.com.