Pearly Kings and Queens is the flagship tournament of the Edinboro Castle Blood Bowl League, both of which can lay claim to being the oldest and most prestigious of their kind in London.  I went along to this year's edition, the 16th (!!!) held at Rule Zero in Hackney Wick, to take on an incredibly competitive field for six games of Blood Bowl.
A brief note for international readers wondering what the hell a Pearly King or Queen is: this link explains better than I can.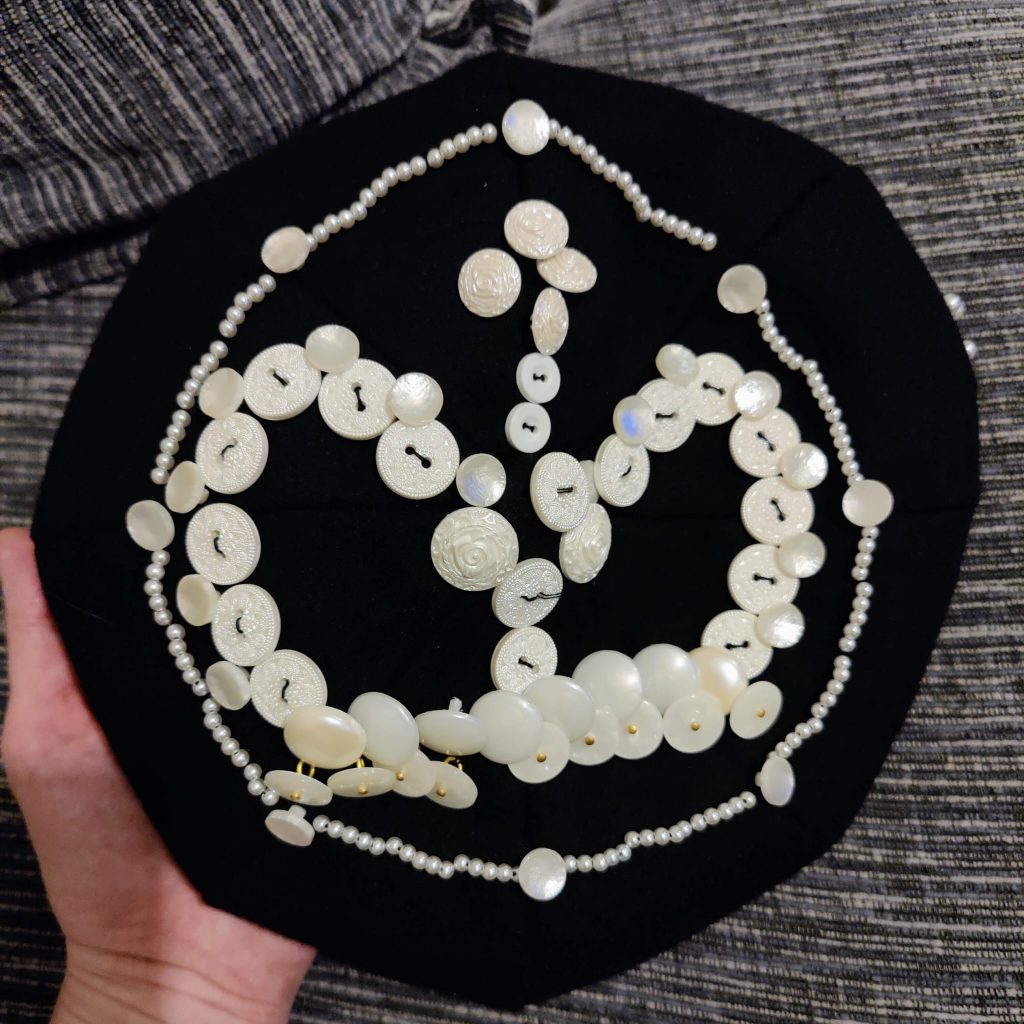 The Rules Pack
PKQ has used the 'Ironmanji' ruleset for a few editions now.  Named after ex-ECBBLer and all-round BB legend Joemanji, who invented it, this rules pack strongly discourages taking multiples of the most popular skills, and puts a big tax on Secondary skills.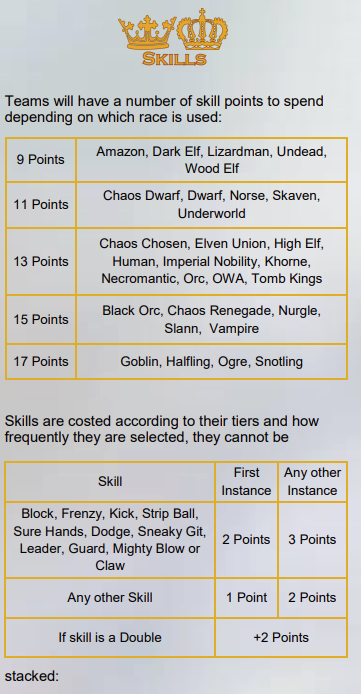 I decided to bring Chaos Renegades to the Tournament, less because I think they are fantastically competitive and more because at the last Pearlies I got very drunk and sunburnt, failed to win any of four games on the first day, and was so hungover/sick on the second I had to bail.  So redemption was my main goal.  That said, I do think this rule set works very happily with Renegades, who have many different positionals with varying skill needs.
I chose the following build:
Minotaur x 1 (Juggernaut)

Troll x 1  (Stand Firm)

Ogre x 1 (Guard)

Dark Elf x 1 (Dodge)

Orc x 1 (Block)

Skaven x 1 (Wrestle)

Goblin x 1 (Sneaky Git)

Marauders x 4 (Dirty Player x2, Tackle)

Rerolls x 3

Assistant Coach x 1
Whew, that's a lot of skills!  The basic concept was that the Mino would blitz every turn, and we would be able to DP or SG foul to push the damage.  The Dark Elf was our ball carrier, the Skaven a handy mobile ball-hawk, and the Orc a solid anchor alongside the other big guys.
I think there is a case to replace the Mino with a Rat Ogre in any BB20 Chaos Renegades list, but I don't have one!

The Field
According to the NAF Glicko rankings, we had the 6th, 10th, 11th, and 22nd best players in the world amongst our 24 attendees, as well as a couple more from the top 100.  Most of these were familiar names to me and mostly also players I had faced off against before, but I was very excited at the possibility of playing a couple I had never played before, and as we shall see I got my wish!
In terms of the team breakdown we had:
Black Orc x2
Chaos Chosen
Chaos Renegades
Goblins x2
Humans x4
Imperial Nobility
Necromantic
Norse
Nurgle
Ogre x2
Skaven
Slann x3
Snotling x2
Undead
Wood Elf
Clearly the ruleset had heavily influenced people's decisions on what would work, as this was a very atypical BB20 field.  I was surprised at the lack of Dark Elves as If I had been attending strictly competitively they would have been my choice, but I thought it also favoured other Elf teams, and clearly others did not agree!  
The Tournament
Game 1
The first draw revealed my opponent to be one of our Snotling players, which I was a bit terrified of, especially when I saw they had Morg as their star.  The coach was Volkajo, a lovely chap who had travelled over from Berlin in Germany, and gave me a little bottle of Schanpps as a present.  I was not aware at this point that Volkajo was in fact the #1 ranked Snotling player in the world.  Fortunately, Nuffle not so much smiled as beamed down upon me.  One of Volkajo's Block Trolls double skulled four times during the game, and really nothing went right for him.  We cas'ed many Snotlings, kept Morg based with low value pieces who he just couldn't armour break, and the game was a straightforward win.
Game 2
My second opponent was Lovely_Jubbly, which for non-Brits is a comedic phrase meaning 'great' and mostly associated with this TV programme.
LJ was actually a very new player to TT Blood Bowl, and he had brought Humans.  Sadly I was not able to take advantage of LJ's inexperience as I got some karma for the previous game.  My big guys fell to bits, LJ outbashed me throughout, and it took some major shenanigans from me and perhaps a lack of killer instinct on my opponent's half for me to hang on for a draw.  This was a tough one to take but ultimately I felt a little relieved.  Something I learnt in this game, and saw many more times through the tourney, was that when the big guys cause turnovers and my team went down numbers, the plan to foul and push damage soon fell flat.
Game 3 
Kfoged.  A multi-time NAF Champion, a UKTC champion, by ELO the world's best player.  And he was here with Slann, a team he had also been showing very strongly with at Tournaments this year.  An exciting matchup for me and one that I felt could go either way even accounting for kfoged's obviously superior skill.  I have seen Slann decimated before and just felt I needed some damage.
Things did not go to plan at all.  The opening kickoff was caught by a Marauder.  I created a cage nearby, intending to hand-off to the Dark Elf and leave the Marauder as a cage corner.  But then I decided to take a 3d blitz with the minotaur first…  3d of both downs and pushes turned into 2d of skulls.  Loner reroll failed, turnover, and the ball shockingly exposed.  Kfoged was highly amused, and I felt like a world-class idiot.  After that, it was a storm of poor dice and exceptional play to capitalise on every opportunity, the Slann  absolutely running riot to take the match 5-0.
Very disappointing and humbling for me, and certainly my worst TT result ever.  The Slann had a field day with my non-Sure Hands ball carrier and lack of Guard around the ball, and my damage was non-existent.  Still, it only counts as one loss…right?!
Game 4
The final game of day one was GenghisKong and his beautifully painted and converted Chaos Chosen (they eventually won the painting competition).  For the first half things were pretty cagey, but I was able to prevent him scoring on his drive as my big guys held the line well and we took some small lumps out of each other.  In the second half, the Renegade machine finally kicked into gear again and we put out some major damage mid-half to swing things in our favour.  A 1-0 final score felt a little harsh on GK, but a much-needed boost for me after the previous game, and left me on a respectable 2-1-1 at the end of day one.
Game 5
I knew Day Two would bring more tough opponents, and the draw did not disappoint, pairing me with a well-known strong player, Besters, and his Skaven.  Besters was on a 30 (!) game unbeaten run.  No further comment needed.  The only previous time I had played Besters was at my first ever PKQ ten years earlier in 2012, when he won the tournament with his Undead, and he had beaten my Dark Elves 2-1. 
First half, things did not go great.  Besters received and his first two blocks cas'ed a Marauder and the Troll.  Unsurprisingly, his drive became a bit of a procession, and I focused on trying to do damage while minimising any further losses.
In the second half everything changed.  I was able to consolidate my position after the kickoff, despite a bid from the Skaven to get into my cage, and then the casualties and KO's started flowing and my position became unassailable.  We stalled til Turn 8 for the equaliser, and the game would now come down to a one-turn attempt for the Skaven, who had two rerolls in hand.
I tried to set up my defense to make the initial chain pushes harder and cause more dodges near the goal line.  Besters wasn't impressed and thought I should have leaned into to one or the other harder.  He started the process and began to get all the pushes he needed, somewhere along the way he lost a reroll on pickup or dodge, but soon the Gutter was where it needed to be, and the ball was delivered safely into his its hands.  Now it just needed three dodges and a rush.  The first dodge succeeded, the second, the first rush, all came off.  It was too easy!  As despair gripped me, Nuffle intervened; the Gutter tripwired on the final roll.  I commiserated Besters, who had done a great job, and knew I had been extremely fortunate.  FT 1-1.
Game 6
The final game of the Tournament paired me with another Snotling team, this time piloted by a great friend and occasional tournament team-mate, Gritter.  We were both happy to be playing someone we knew well to round out the weekend and the game was played in a fairly relaxed manner with both of us knowing we had little at stake or to lose.
Gritter's Snots had gone with Hakflem as their star, and I knew the build well as we had discussed it before the tournament when Gritter was trying to decide between him or Morg.  The Hakflem route allows the build to take both the Pump Wagons, which Gritter had armed with Sneaky Git and Frenzy respectively.  Between that and two Trolls I was facing a daunting wall of strength.
The Stand Firm Troll was worth its weight in gold this game, endlessly frustrating attempts by the Snots to gain ground and break holes in my line.  My other big guys kept Gritter's on the floor and eventually Gritter's drive floundered, and he was forced to made a desperate breakaway with Hakflem and a couple of friends.  I did the only civilised thing I could and surfed him.  Sadly the crowd were kind to both Hakflem and Gritter, with the throw landing favourably for the Snots, and much to my frustration, Gritter duly still managed the score.
Despite this the Renegades found the advantage in the second half as attrition told, and we made a fairly anxiety-free score to see the game end in a 1-1 draw.  A fun game and a nice way to end the Tournament.
The Winners
Overall Winner was Straume and his Wood Elves, who also took the most Touchdowns award.  Straume tied kfoged's Slann in one of the matches en route.  Somehow he made it through 6 games of Blood Bowl while only taking 3 casualties, but every winner needs a little luck.  Straume was a lovely guy to speak to and a very deserving winner, and justified the trip over from Norway I'm sure.
Most Casualties was won by a mile by Volkajo's Snotlings, who also finished Runner-Up and best Stunty team, which was a great comeback after their opening game dicing against me.
My 2W 3D and 1L was enough to see me in 6th spot thanks to Strength of Schedule, with four of my six opponents having finished in the top 8.  I was very happy overall but certainly nursing some regrets from the Slann game.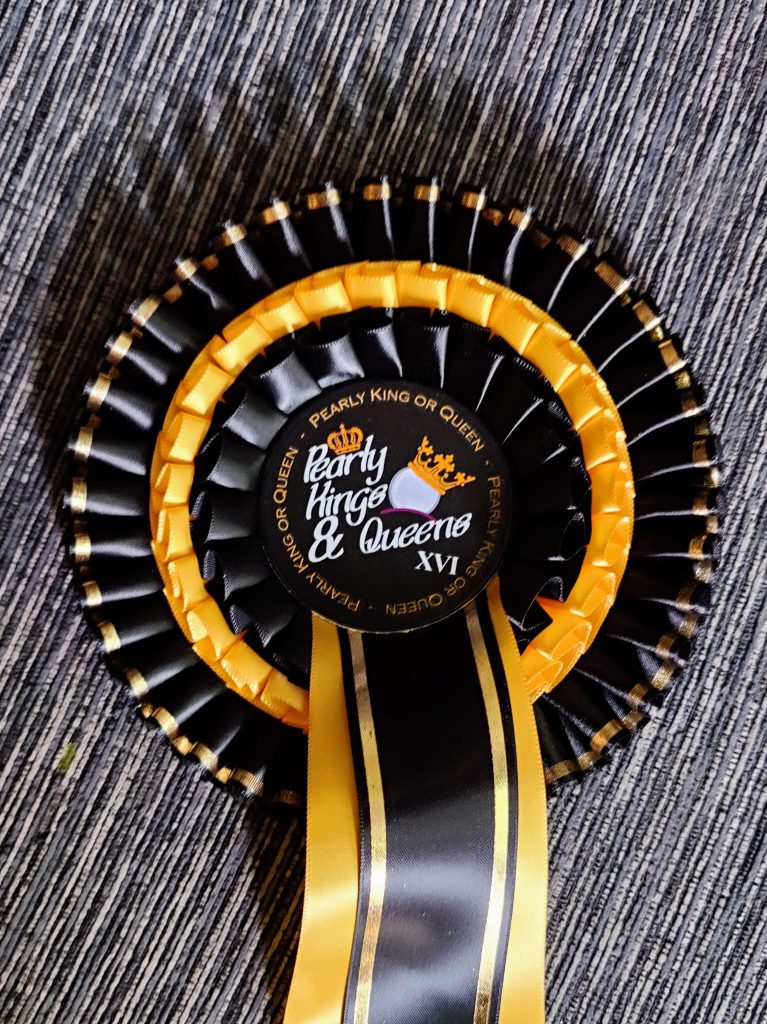 Thoughts
The Ironmanji ruleset certainly gave us an interesting meta here.  Our Top 5 teams were Wood Elves, Snotlings, Slann, Snotlings, and Slann, which is equal parts wonderful and bizarre.
I think the Slann and Woodies both benefited from the absence of the normal Guard-heavy Sure Hands bashers like Orcs and Dwarves, whose natural playstyle can cause ball-hawking teams many problems.  
The Snotlings showed that they have multiple ways of building great rosters and dominating games with the aid of even a single star.  Having played against both here, and had some league experience against them, my conclusion is there is no way to beat them unless you do well with Snotling removal.  They are incredibly oppressive while they have the numbers advantage, but not good at all once they fall behind.
We also had two Ogre builds (with Stars) in the top 10, and at least one of those probably underperforming with low cas numbers, showing that they remain another strong build option where rules permit.
Outro
PKQ XVI was another fantastic tournament, at a great venue, and lovingly organised by Rob.  I highly recommend it as one of the strongest and most friendly two-day tournaments around.
We will be continuing to play, watch, and report on competitive Blood Bowl here on Goonhammer, and we'd love to hear your thoughts and feedback. Drop us a line at Contact@Goonhammer.com.