Chaos have been running rampant in Warzone Nephilim, with all their Codexes seeing a reasonable amount of success, and the Thousand Sons/Tzeentch Daemons combo being the dominant build in the latter stages of the metagame. The arrival of Arks is a very mixed bag for them – several of their factions lose Armour of Contempt, and Flamers of Tzeentch, perhaps the most dominant single unit in Nephilim, catch a heavy nerf. It's not all one way, however – there's some positives as well, so let's take a look.
Thanks to Games Workshop for providing us with review copies of the Arks of Omen material.
Not the factions you were looking for? Check out:
Chaos Daemons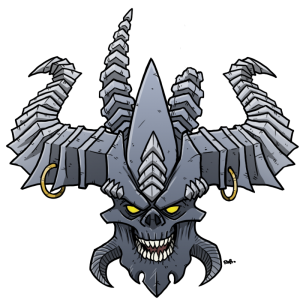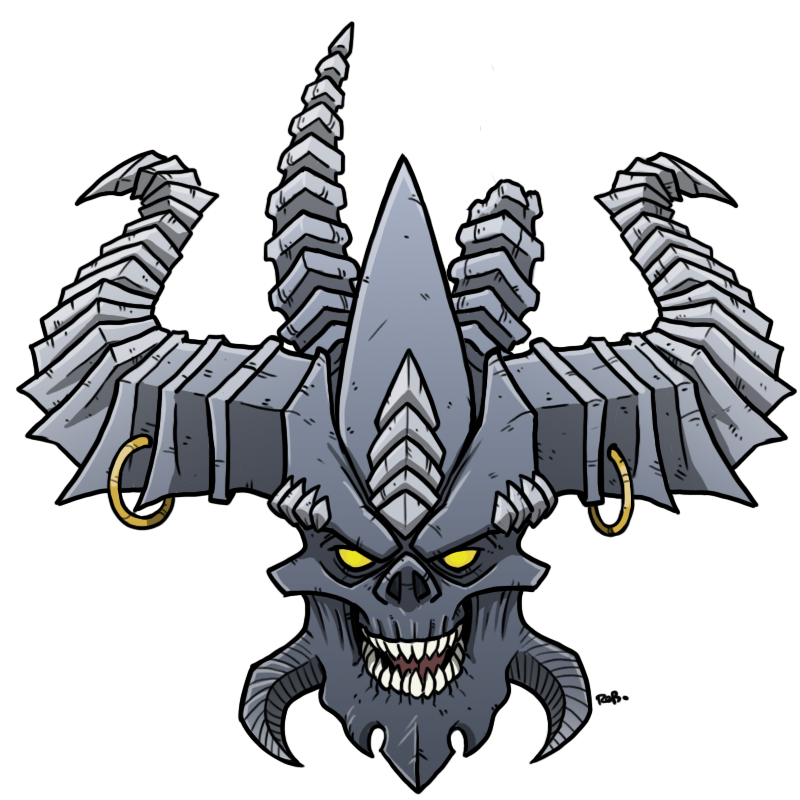 The Good
Most current monster mash builds will fit in a single detachment rather than two.
Can cut down the number of Troops if you don't want them.
Healthy point improvements to lots of Nurgle and Khorne options, plus Screamers and Seekers.
Can use Behind Enemy Lines effectively, though clashes with Reality Rebels.
Despoilers of Reality gets a small additional upside attached, sometimes providing a Warpstorm point.
Boosts to cavalry especially strong in Disciples of Be'lakor.
The Bad
Much harder to unlock god-specific Warpstorm tables.
Some small point increases to the most prolifically used options like Lords of Change, the Indomitable Bloodthirster and Fateskimmers.
Flamers now have to roll to hit.
Change to Psychic Interrogation is a pain for the faction.
Nourished By Terror is still ass.
The Verdict
Chaos Daemons get some very nuanced tuning here. They've landed quite a bit better than we expected in terms of performance, but have mostly been using the specific monster mash trio of Be'lakor, an Indomitable Bloodthirster and a Lord of Change, backed by as many Flamers of Tzeentch as can be crammed on top. Most of the elements of that take some sort of hit, points for the big things and a rules change that Flamers now have to roll to hit, but in exchange there are plenty of point cuts elsewhere, especially in Nurgle and Khorne. More fringe Daemon builds like a pure Nurgle one and a vehicle-heavy mixed construction have put up some decent results this season, and these changes significantly increase the Daemon toolbox, and also push some things (notably Flesh Hounds) enough that they're probably just good on rate, especially as BEASTS. The Cavalry are still held back by being large-based models that can't traverse walls, but they're aggressively priced now and in Disciples of Be'lakor in particular they can use Legions of Shade to get around this.
Chaos Knights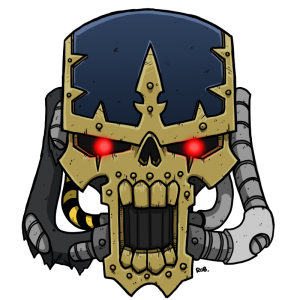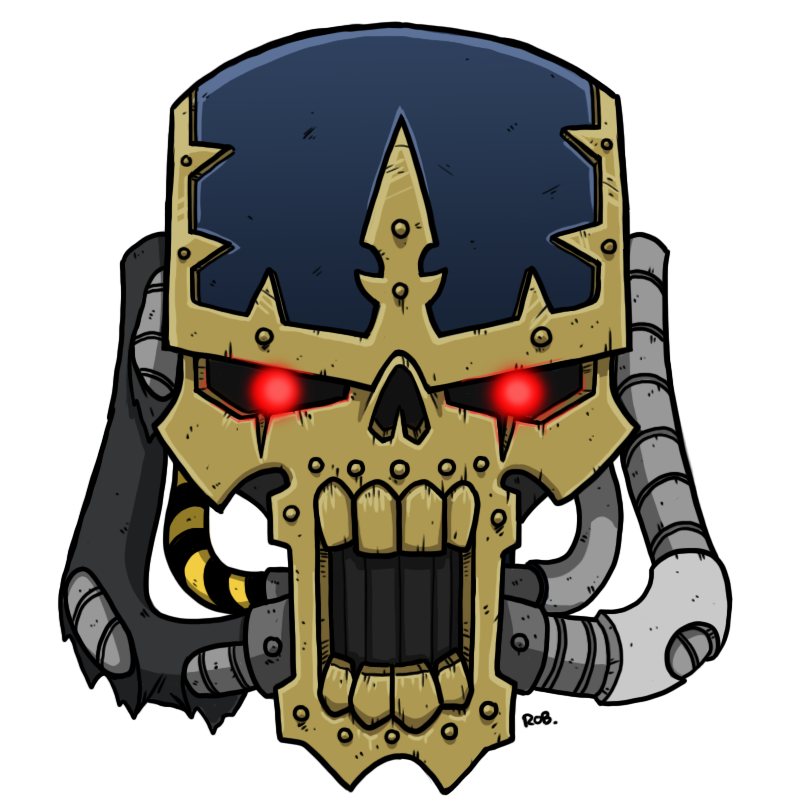 The Good
Sixth main detachment LoW slot helpful for lists that want to take a variety of War Dogs, and can still take a Battle Brothers Dreadblade detachment if they want.
Slightly more plausible to take a Dominus class, as you don't hit the gotchas with exact numbers of War Dogs/Abhorrent you need to get your CP refund.
Ruthless Tyranny gets even better, now awarding 2VP for the (very achievable) condition of putting Dread on all objectives.
Storm of Darkness changed to 4VP a go, so can now be maxed.
Iconoclast melee is very good at killing Marines.
The Bad
The ally options used by Chaos Knights are entirely gone – no more Daemon detachment, no more Dogwalker. RIP to a real one there.
A Fitting Challenge departs, which while it was more of a fringe pick, is still one less choice.
The Verdict
Taken as a solo faction, Chaos Knights are big winners in this update – they don't get any point drops, but their list building is smoother, two of their key Secondaries are much better, and the nastiest factions receive enough nerfs that Chaos Knights climb the rankings relatively, especially the pure Herpetrax builds. They're also potentially decently well-equipped to handle resurgent Space Marines – Iconoclast melee is very good at cleaving through Gravis units, and the Blessing of the Dark Master/Veil of Medrengard can make one of your big Knights very resilient to plasmaceptors – straight up, if a squad unloads at you on supercharge, you can expect to lose 6W while they lose half their unit. You may be wondering, then, why we marked Chaos Knights as minor winners, and that's because the pure Herpetrax builds haven't been the best performing in Nephilim, that crown belonging to Dogwalker (War Dogs with Abaddon) and variants with allied Tzeentch Daemons. Both those options depart in Arks, so you are now relying on one of the pure Knights builds to get things done.
Chaos Space Marines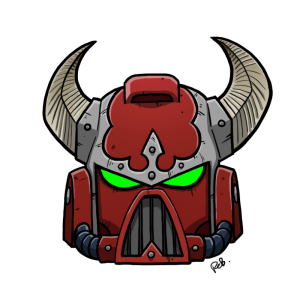 The Good
Lists without Abaddon get an extra HQ slot to play with.
Being able to cut down troop tax is good for a lot of builds.
In-detachment Lords of Skulls with Legion Traits kick ass for Word Bearers, Iron Warriors and (probably) Black Legion. Also massive for Red Corsairs, who suddenly can take LoWs who can advance and charge. Blood Slaughterers and Kytans seem like they're worth a second look
Rise to Glory, The Long War and For the Dark Gods all receive healthy buffs, meaning the faction now has a decent baseline of Secondaries. Rise to Glory jumps to 3VP a go, and can be scored from ranged attacks, meaning that if you're packing Discolords or the Master of Execution with the murder pistol build, it's very doable. The Long War now has a 4VP per turn cap, meaning it's much easier to max if you go first. Finally, For the Dark Gods has a far more generous radius, and one where importantly you can footslog some cultists to a non-home quarter on corner deployment maps, helping jump-start it.
Some equipment discounts, most notably Legionnaires getting everything except the Balefire Tome for free, which makes them a very appealing Troops choice. Drops on some of the "classic" vehicles also push them towards playability thanks to their improved profiles.
Plague Marines are very aggressively priced if you want to bring some along.
The Bad
Loss of Armour of Contempt bites very hard for the faction, and they don't get nearly as many cuts as Loyalists to compensate.
Points increases on Abaddon (particularly heavy), Terminators and the Mark of Slaanesh all hurt.
Weaker Psychic Interrogation isn't ideal for the faction.
Creations of Bile's faction trait takes a hit, with the Fight on Death component only triggering on a 4+, though that still leaves them as a strong legion.
Iron Warriors lose their boosted version of their Legion Trait.
Allied Flamers less powerful.
Can't take Haarken and Abaddon in the same army without spending 1 CP. Imagine taxing people for being best buds.
Legion Secondary Corner
The Good
Emperor's Children – Adorn the Canvas Eclectic: now much better, easy to score by getting single shooting/melee kills.
Alpha Legion – Infiltrate and Subvert: now finishes at end of turn, is worth consideration.
Black Legion – Despoil Dominions: now finishes at end of turn, is worth consideration.
Red Corsairs – Raid and Reave: now finishes at the end of turn, making it much better.
Word Bearers – Exalt the Dark Gods: Unchanged, but was already decent, and improved further by Icons on Legionnaires being free.
Creations of Bile – Specimens for the Spider: Unchanged, but was by far the best of the existing ones, so that's good!
The Bad
Iron Warriors – Masters of Demolition: only scores 1 extra VP over original secondary for destroying the objective within 6" of your opponent's deployment zone, is still terrible.
Night Lords – Sow the Seed, Reap the Fear: unchanged, which is bad because it was bad.
World Eaters
World Eaters get a whole new set of Secondaries, with the old Skulls for the Skull Throne being gone. One of these (Pile the Skulls) refers to what is clearly a Codex mechanic, so can't really be evaluated. Both the others seem great. Blood for the Blood God rewards you for killing stuff in melee at a healthy rate in Purge the Enemy, with the flavourful condition that if any of your units fall back, you don't score it that round. Should align with your plans most of the time! The Blood God's Due looks even better, rewarding you on both players turns for each objective marker that had one or more non-Vehicle units that started within range of it die that turn. Note that that isn't just enemy units, and isn't just in melee, making this seem wildly powerful and almost impossible to stop you achieving a decent score on.
The Verdict
While not everything that happens to Chaos Space Marines is bad, we think they end up in an awkward spot after this update when you line them up against loyalists. Changes to their point costs to compensate for Armour of Contempt going away are much less generous, and in some cases key units get slightly nerfed, clearly reflecting the fact that Chaos Space Marines have been performing much better in Nephilim than the servants of the corpse throne. Unfortunately, we think that's lead to them getting a bit shafted here. The loss of AoC hurts them far more than loyalists, as they can't pivot to using lots of storm shields for durability, and have a more narrow roster of units to draw on, so were more reliant on the boost to the durability of basic Marine bodies. Abaddon and allied Flamers were also both pulling up the faction's win rate, and both these options take targeted nerfs.
There certainly are some upsides for the army – they benefit heavily from in-detachment Lords of War, as they have some good choices that benefit a lot from Legion traits, and their Secondaries improve quite a bit, so the faction should still be decently playable, but our concern is that in head-to-heads with loyalist Marines, they might just get swept off the board.
Death Guard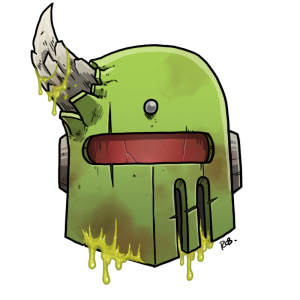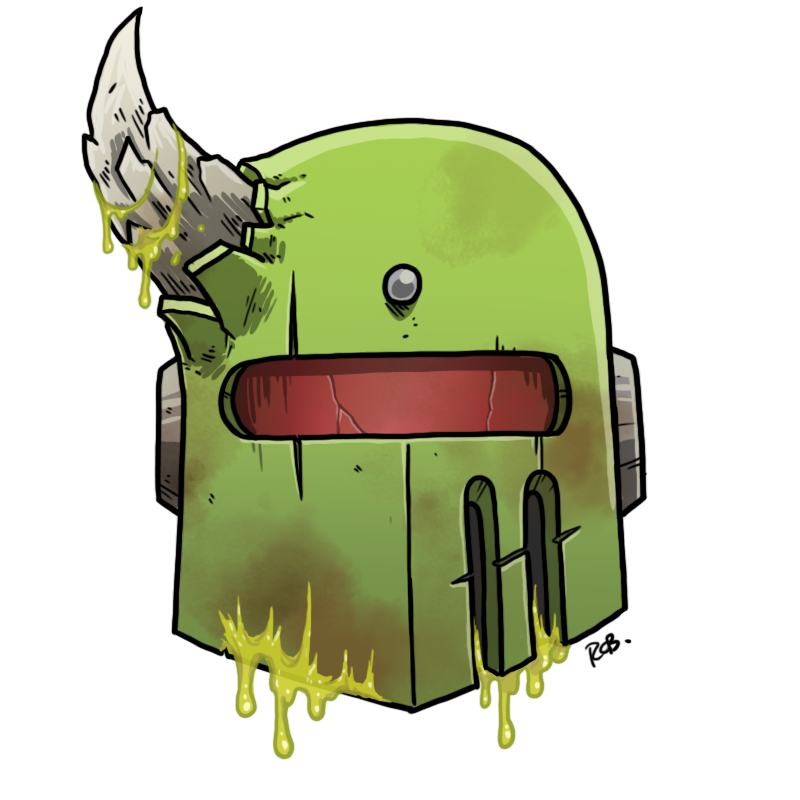 The Good
There are probably some Terminator/Daemon Engine builds that you can do now with more CP and points available.
Possible to build a real army without a Psyker if you want to unlock Abhor
Can now double up on princes or lord flavors with the Heroic Support Stratagem for 1 CP instead of 2.
Myphitic Blight-Haulers got 10 points cheaper and were already a solid pick as a 2-of unit. Bloat-drones also got cheaper, which combined with the MBH drops helps the faction get faster, which it sorely needs, and opens up some Daemon Engine skew builds
Plague Marines drop to 19 points per model, while their upgrades remain free. This is huge, and further pushes the army toward going heavy on its core troops in transports.
Cheaper buff characters helps fit some of the elites back into the army to support the troop choices.
Mortarion being able to go into Strategic Reserves for free makes him much more playable overall, saving a ton of CP in matchups where he can't start on the table.
The loss of AOC is somewhat mitigated on Terminators who have a 4+ invulnerable save and T5; they don't really lose as much durability as other factions' Terminators. Plague Marines also remain resilient against things like Heavy Bolters that are suddenly much better against regular Marines.
Fleeing Vectors is a bit more viable (2VP for killing 7 models), but in games where it's good, No Prisoners is probably still just better.
Despoiled Ground is also bit easier, requiring you be only 3" into a table quarter, and this is probably more likely to have an impact.
Spread unchanged, which is good!
Nurgle Daemons get some buffs, so a freebie patrol is probably worth a look (maybe even a Revoltingly Resilient Great Unclean One).
The Bad
The army is going to lean even harder into "taking as many plague marines as possible" in order to produce something competitive. This is fine, but it's boring and makes the army predictable.
Losing old Psychic Interrogation is a pain, though the army is at least decent at Warp Ritual. Mortarion is also bizarrely good at Interrogation, like Magnus.
Behind Enemy Lines change doesn't do much for most builds, and is probably quite good against them.
The Verdict
Despite being a previous Armour of Contempt faction, Death Guard get a surprising boost from Arks overall compared to other Chaos Power Armour factions. This stems from two things – their Terminators have a better base invulnerable save, meaning losing AoC matters a bit less for them, and their Plague Marines both got cheaper, and are far less vulnerable to the mid-AP D2 weaponry that's likely to proliferate in the new metagame. Combine this with some other minor point pushes elsewhere and you have a genuine lift for the faction, especially as their best Secondary remains good, and their second best is improved, and aligns well with the kind of lists you're now likely to build.
Thousand Sons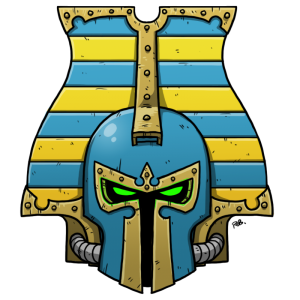 The Good
Genuine possibility you can skew to 9 Rubricae units and enjoy having more CP while doing so.
Alternatively, can now just ignore Rubricae altogether and go 30 Scarabs + characters & chaff.
Easier to include a trio of Executioners without giving up CP
There's probably some bullshit forge world LOW interaction somewhere.
Extra HQ slot can be useful
AP-2 guns are likely to be more valuable against marines, making the army's core weapons that much better.
Tzaangor shamans are slightly cheaper, and you'll be using them to do Warp Rituals now (if you weren't already) instead of Interrogations.
Updated Behind Enemy Lines or Engage might be OK for Duplicity.
Not totally out of the question that some very silly build with a Mastodon could be OK.
The Bad
Wrath of Magnus is gone, which is bad from a power standpoint. It wasn't a fun secondary to play but it was also nearly 15 free points in quite a few matchups, and removing it makes the army less competitive at a time when it's taking other hits.
Some of the biggest losers from Armour of Contempt going away, as stacking this with All Is Dust was key to their durability.
Allied Flamers are a lot less good (though it is notably cheaper to bring in some Daemons if you just want access to double Infernal Gateway). The FAQ update today seems like it was aimed at addressing this, but still leaves the option to double cast Infernal Gateway open (your second cast must be with a Thousand Sons psyker, however).
Interrogation is harder to line up, which removes a source of CP (though due to the odd way the rule is worded, Magnus is very good at it).
Mutate Landscape slightly harder.
The Verdict
Thousand Sons have been sitting pretty at the top of the metagame (usually, though not exclusively, with Daemon allies), so it's not surprising that the direction of travel for them is largely negative. The good news is that they haven't been hit with any point nerfs, so you can still get as much into your armies as before, but the bad news is that losing Armour of Contempt is a big blow for them, making them far more vulnerable to a wide range of tools, and Flamers getting heavily weakened takes the spring out of the best build's step. Secondary changes also hit them reasonably hard – they were good at Psychic Interrogation before, but are now more often going to switch to Warp Ritual, which they already did sometimes but tends to need a bit more resource dedicated to managing it and/or providing a flow of CP, and losing Wrath of Magnus is very sad for them.
In terms of where the army goes from here, Rubricae and Scarab Occults are both still good units, and builds leaning in on them are still a threat, especially as their AP-2 weaponry is more powerful against other Armour of Contempt builds now, where they can still shrug AP-1 bulk shooting thrown at them. The change to detachment construction gives them the option to skew hard towards one of these two options if they want, and frees up some CP to create some herohammer Characters. Thousand Sons have some fairly powerful Daemon Prince builds which have largely been left on the shelf to spend CP on Daemons and key utility upgrades, but with more CP to play with, murderous Princes may well return. Finally, unless an FAQ changes it, bringing a small Daemon patrol (maybe with one unit of Flamers) is still good for them to unlock the double Infernal Gateway combo, and is now cheaper to do. That certainly doesn't mitigate the heavy hits they take overall, but at least it's something. Update: Today's FAQ certainly seems like it intended to do this, but the current wording doesn't actually do this, it just makes it so your second cast has to be with a THOUSAND SONS PSYKER in your army, which was already the case.
What Does it All Mean?
Look – if you've been grinding people into the dust with Thousand Sons and Flamers, then you're definitely going to have to rethink things. It is also possible that Chaos Space Marines might be this update's loser on the "too many nerfs at once" roulette that has previously claimed Custodes and AdMech, but there's a lot of depth in the codex, and more flexibility to use Daemons or Dreadblades to plug some gaps, which might mitigate it. Meanwhile, if you're Death Guard or Chaos Knights, or want to play one of the less dominant Chaos Daemon factions, there's a lot to like here, so the pathetic servants of the Imperium can't rest easy just yet.
Have any questions or feedback? Drop us a note in the comments below or email us at contact@goonhammer.com.