Space Marines have been languishing near the bottom of the competitive rankings in the Nephilim, with only Blood Angels really having the chops to consistently punch their way up the tables, so in that context Marine players are probably a bit gobsmacked to hear that Armour of Contempt is going away, and wondering what could possibly be a big enough boost to justify that.
Good news – while there's still some lively debate in the Goonhammer offices about exactly how strong Marines are now, there are some massive buffs for the faction here. Adding these alongside nerfs to some of the game's best armies should ensure that Marines are serious contenders in Arks, and at least some chapters may end up overpowered once everything is hashed out. How have GW managed this? Let's take a look!
Once again, thanks to Games Workshop for providing us with review copies of the Arks of Omen material.
Not the factions you were looking for? Check out:
The Key Points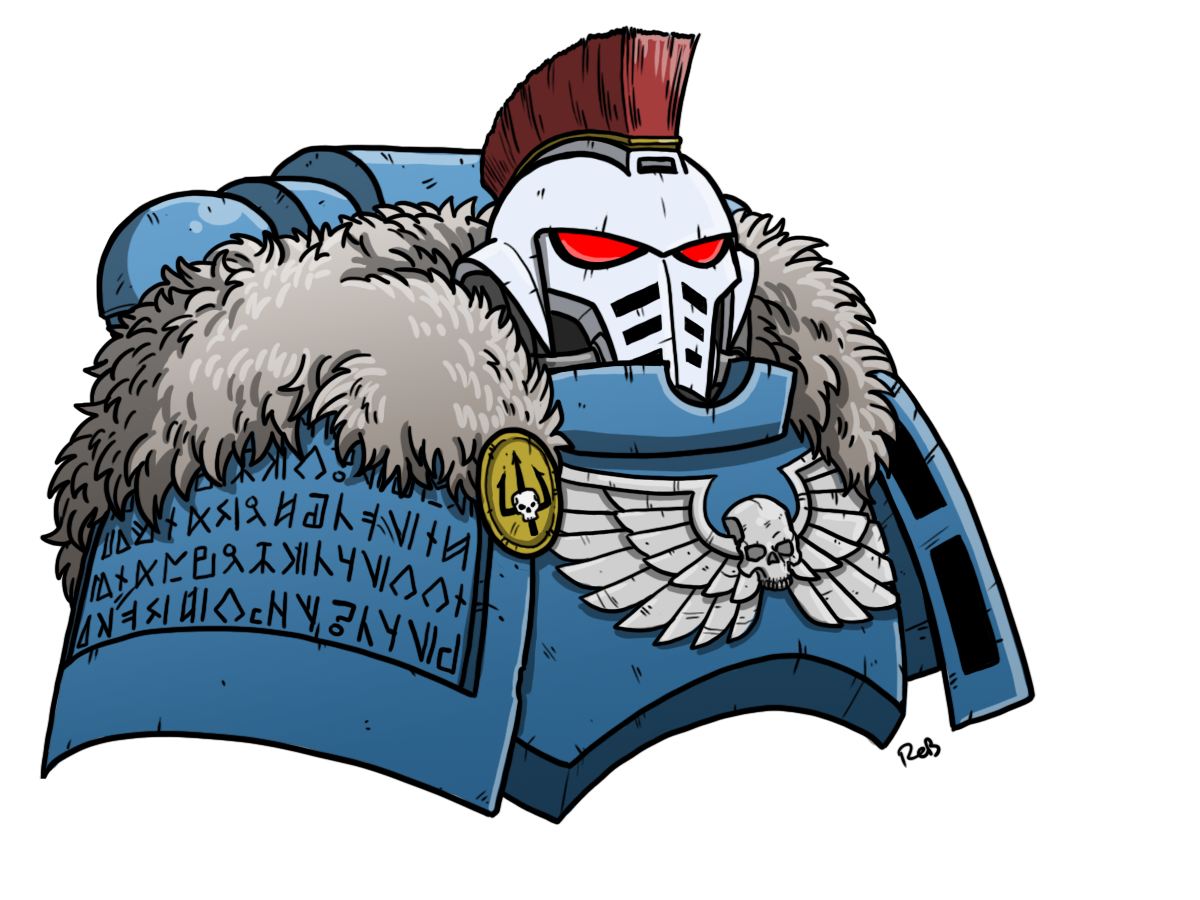 The Good
Combat Doctrines is restored to its original 8th Edition glory – you are no longer required to move on from Devastator or Tactical Doctrine if you don't want to. This is phenomenally good news for Imperial/Crimson Fists and Iron Hands, and also ends up helping with…
Heavily improved Secondaries. Being able to stay in Devastator Doctrine would help with Codex Warfare just by itself, but it also loses the cap of 5VP per Doctrine, so Fists and Hands can sit in it all game and blast their opponent to dust for an easy 15. Meanwhile, Shock Assault keeps its buff from the last Balance Dataslate and Oaths of moment returns to its original glory, awarding you 2VP for having a unit within 6" of the battlefield centre.
Massive point drops. The free equipment fairy visits a lot of units, including some that are going to raise some serious eyebrows, and the sticker price for most of your Troops and HQ units goes down to boot. There is some eye-popping stuff in here.
A whole new special rule just for Marines – all your Troops now "lock in" objectives in your Command Phase, similar to Objective Purged in Death and Zeal. Great with newly-cheap Infiltrators
The Bad
Armour of Contempt is gone, and that's obviously still bad. We think you should be able to get enough additional stuff into your army that this is survivable, but it does mean that autocannons and heavy bolters are back to being a big headache for some of your troops.
All Chapters now only get one Chapter-specific Secondary, even the ones with a 9th Edition book.
Balance between Chapters is still all over the place, so if you hate people complaining about OP Space Marines when playing your middle-of-the-road Chapter because Iron Hands are rocking the meta…maybe start hardening your heart a bit (and to everyone else, let's try not to be salty).
Dark Angels and Deathwatch currently have some non-functional rules, which FAQs will hopefully fix. EDIT: This did, in fact, come to pass.
Some units have free wargear options that cross the line to making them look outright broken, in a way that probably isn't healthy for the game and will freeze-out other options.
Points Changes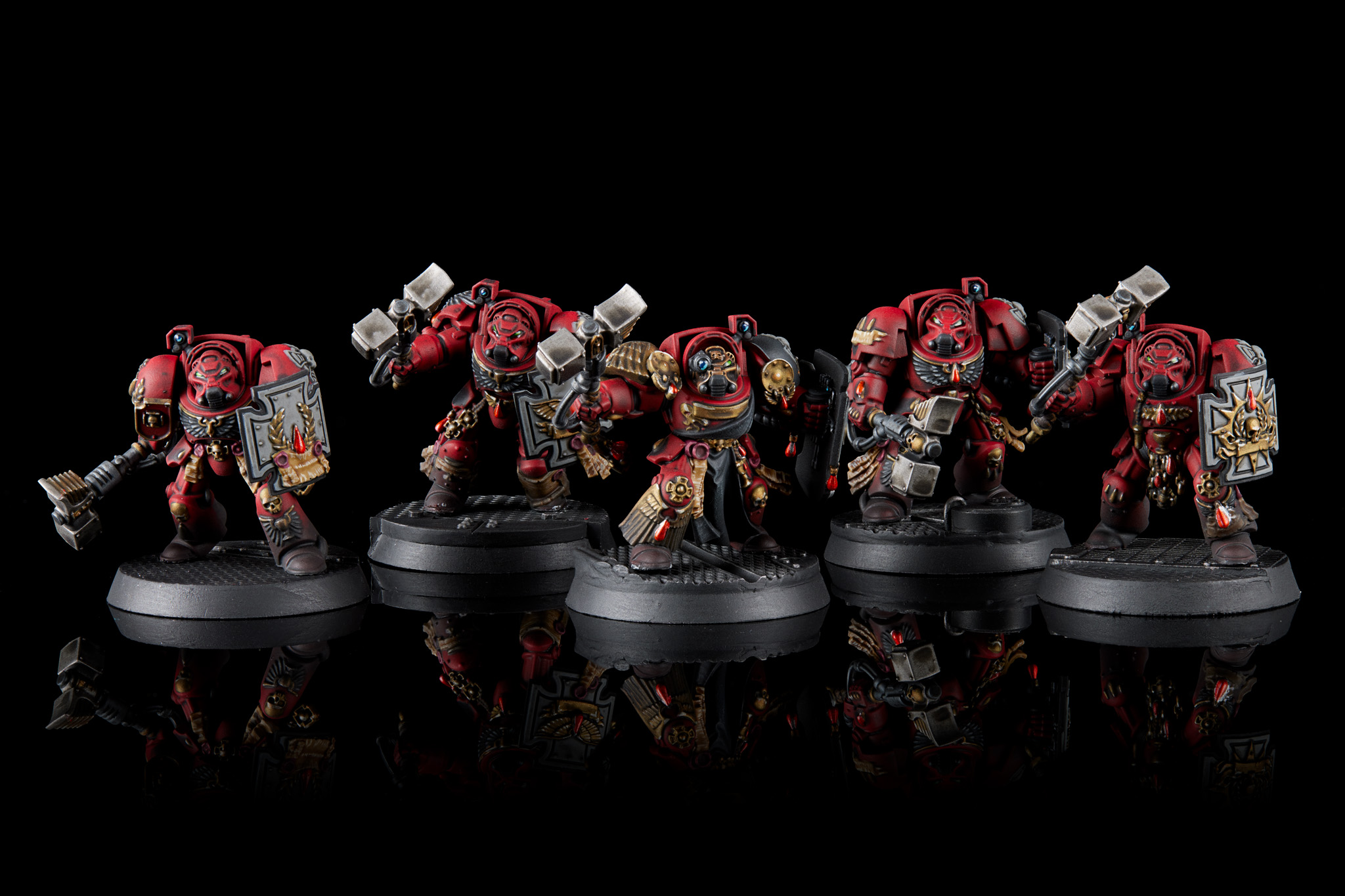 OK, so, there are a lot of these – nearly every Character (except Techmarines) and Troops unit went down in cost, and ever increasing number of units don't pay for their upgrades. As a very welcome change, the MFM now highlights changes in red, so you can go see for yourself which units have changed, and know that in the Marine sections, it's almost all cost decreases rather than anything else. Some highlights that we think are going to be seriously relevant:
Infiltrators drop to 20pts each and get a free Helix Gauntlet (or a comms array which you will never take), making them an incredible Troops choice.
Most Gravis stuff sees significant drops – Heavy Intercessors might finally see some play at 23pts with a free heavy weapon (especially sitting in Devastator doctrine all game), Aggressors are priced to move at 30pts for either build, and neither Eradicators nor Inceptors pay for weapon upgrades any more – meaning you can spam heavy melta rifles to your heart's content, and 40pt Plasmaceptors are back.
Impulsors drop to a flat 100pts with whatever upgrades you like. Impulsor season is back.
Terminator equipment is now free. All of it. Even cyclone launchers and storm shields. This makes MSU Assault Terminators with hammers/shields very potent across the board, and lets the chapters with access to "special" Terminators that can fully mix and match (Deathwatch, Dark Angels and Space Wolves) create terrifying deathballs at low low prices.
Lots of guns become free or drop in price – as an all-melta devastator squad with a cherub drops by 10pts, and lascannon or plasma builds go down by even more. Other units like attack bikes get to take the premium weapon option for free.
Special melee weapons tend to get cheaper wherever they appear. VanVets do still pay for some of their upgrades, and the storm shield/claw build is one of the only things in the book that goes up at all (by a princely one point), but you can rapidly offset that with the fact that lower-grade weapons like power swords are free. Characters, meanwhile, tend to now only pay any price for a thunder hammer, and a lower price at that.
A whole bunch of hulls drop in cost and/or get free upgrades. 140pt Invictors feel priced to move, and the latest round of drops on Gladiators is going to finally put them on the table in a big way, especially in Iron Hands where they can have perpetual re-roll 1s. Even the Repulsors get hefty drops, and it doesn't feel impossible that you'll see them about, though you'll probably end up better off spending the points on smaller hulls
What's wild is that (other than the one specific claw/shield VanVet build) these are all drops, and plenty of them big drops. You need more stuff to make up for no AoC, sure, but lists we've just had kicking around have picked up 200-300pts of spare capacity, and if you home in on the real gangbusters changes, you can easily pick up more – take 5 plasmaceptors and you save 100pts just on that unit.
As a whole, this means that Marines now have very, very scary offensive capabilities again, at a cost of being a bit more fragile against precision killing machines like some Aeldari units. Whether that's enough to pull them through plasma Russ hell is a little up in the air, but we are blown away by how hard GW have gone here, and things look much rosier than we'd have expected.
In addition, of course, Marines are more than just their base codex – every Chapter has their own set of rules, and some use fairly big rosters of unique units, so it's time to take a tour through the key changes and impacts for each.
The Chapters
Black Templars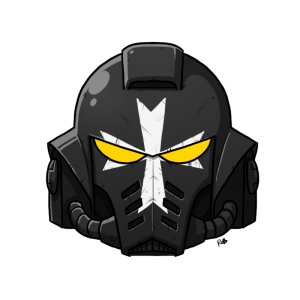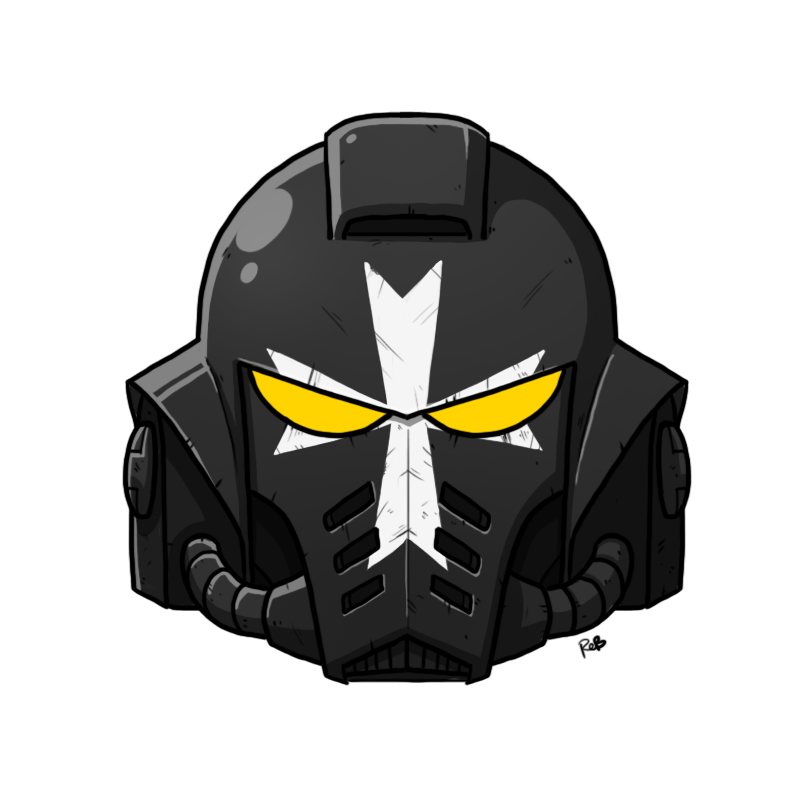 The Good
Discounts on most of the named Characters, who were already good.
Discounts and free gear on Primaris Crusaders opens up a unique option for really spamming bodies.
Big fans of extra cheap hammer Terminators.
Uphold the Honour of the Emperor actually matters again.
Good at Oaths.
Drops everywhere mean there are probably some dumb combos with Relic Bearers/Champion of the Feast.
Carry Out Your Vows gets a boosted end-game component.
Free multi-meltas on Impulsors.
The Bad
Minimal benefit from Doctrine and Codex Warfare changes.
Carry Out Your Vows clashes with Oaths on category.
The Verdict
Good news for Black Templars overall, as they have access to an army-wide invulnerable save to somewhat offset the loss of AoC and plasma Russ hell, get meaningful drops on units they really want to be taking, and have a unique strategy (Primaris Crusader Spam) which they can use and no one else really can. Inceptors being good again is also potentially strong for them, as they can use Devout Push for a pseudo Fire and Fade on some terrain maps.
Blood Angels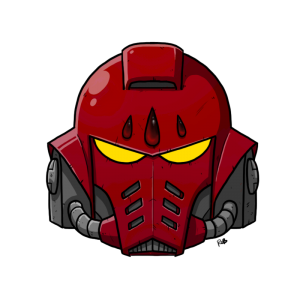 The Good
Discounts on Death Company – all-hammer jump pack squad down to 165pts.
Free upgrades for Sanguinary Guard, so seeding in some power fists and special pistols advisable.
Free/cheaper melee weapons for sergeants all over the place are especially good for Blood Angels.
Behind Enemy Lines is decent.
Cheap Impulsors very valuable.
Good at scoring Oaths.
The Bad
Doctrine change doesn't help them.
Sanguinary Guard are some of the biggest losers from Armour of Contempt going away.
Relentless Assault is the only Secondary they keep, and means that gaining BEL doesn't super matter, while the departure Fury of the Lost really hurts the popular builds.
The Verdict
Relative to a lot of Chapters, this update is less of an unqualified win for the Blood Angels, but they were starting from a much better place. They're probably adding fewer models than some Chapters and both their losses significantly hurt the best lists. That said, pivoting back to packing more Vanguard Veterans with shields helps a lot, and free melee weapon upgrades for Assault Marine units make them extra nasty in this Chapter.
Dark Angels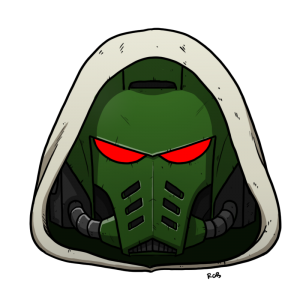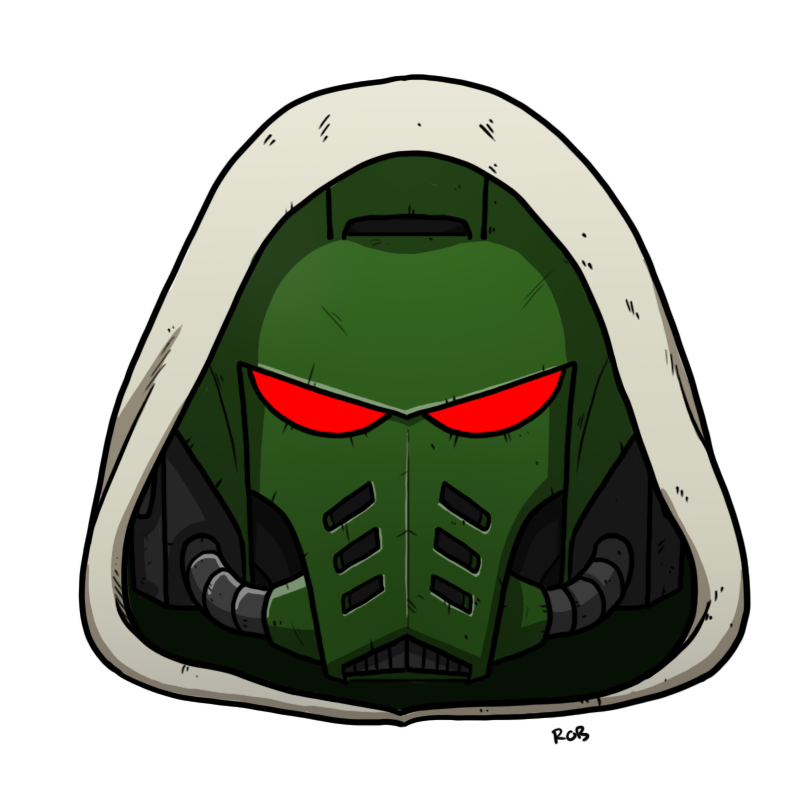 The Good
Truly nightmarish Deathwing units.
Big winners from old Oaths being back.
Can play the Codex Warfare game pretty well.
Discount Storm Speeders and Attack Bikes are very good for Ravenwing.
Ravenwing and storm shield-heavy Deathwing minimal losers from Armour of Contempt change.
Big discounts on unique characters and Black Knights.
Plasmaceptors.
The Bad
Notable losers from Aircraft nerfs.
Losing Death on the Wind Secondary hurts Ravenwing.
Deathing/Ravenwing detachments work in Arks Detachments, but require fully committing to the bit instead of mixing-and-matching across detachments. If you want ObSec Terminators, you're not taking any Attack Bikes with them.
The Verdict
Dark Angels being able to apply special sauce to biker/speeder and Terminator units and make them better really comes into their own in Arks with everything getting cheaper, and fully decked out mixed loadout Terminator units as Deathwing are going to be an utter nightmare, and one of the best options for surviving against Guard. This looks incredibly nasty – quite legitimately, what on earth do most armies do about 30 fully tooled perma-Transhuman Objective Secured Terminators with another thousand points of shooting behind them?
GREGNOTE: hell yeah
Deathwatch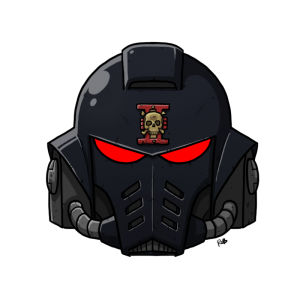 The Good
Heavy discounts on Gravis creates scary Indomitor teams.
Dominus Aegis or just spamming storm shields everywhere mitigates AoC going away.
Cull Order now scores 5VP per role destroyed, leaving it as a strong option.
Most Terminator wargear options become free, save the Cyclone missile launcher (10 points). Deathwatch terminators are able to really min-max their squads, so this could lead to some strong builds, though we may be spared the three-cyclone-launchers builds.
The Mixed
Veterans go up to 27 points per model, but get most of their wargear options free, and the remainder – thunder hammers, heavy thunder hammers, and xenophase blades – drop in price a few points. Lots of free Wargear on Veterans potentially gives them a lot more value, but at a higher base cost it's unlikely they'll generate hundreds of points in surplus value.
The Bad
Mission Tactics is now a drawback, some of the time, so hopefully it gets changed.
Kill Team Specialisms slightly increased in price (but being real, far less than the models in them have gone down).
Corvus Blackstar remains horrifically awful (but it wasn't good anyway so who cares).
The Verdict
Deathwatch make out like bandits here, with Veterans and nasty Kill Teams getting a huge lift from the various discounts available. With easy access to storm shields on units, or the Dominus Aegis chilling out nearby, you can also largely mitigate the loss of AoC. Some of the Indomitor units you can build are also buck wild.
Imperial Fists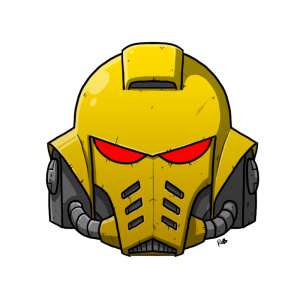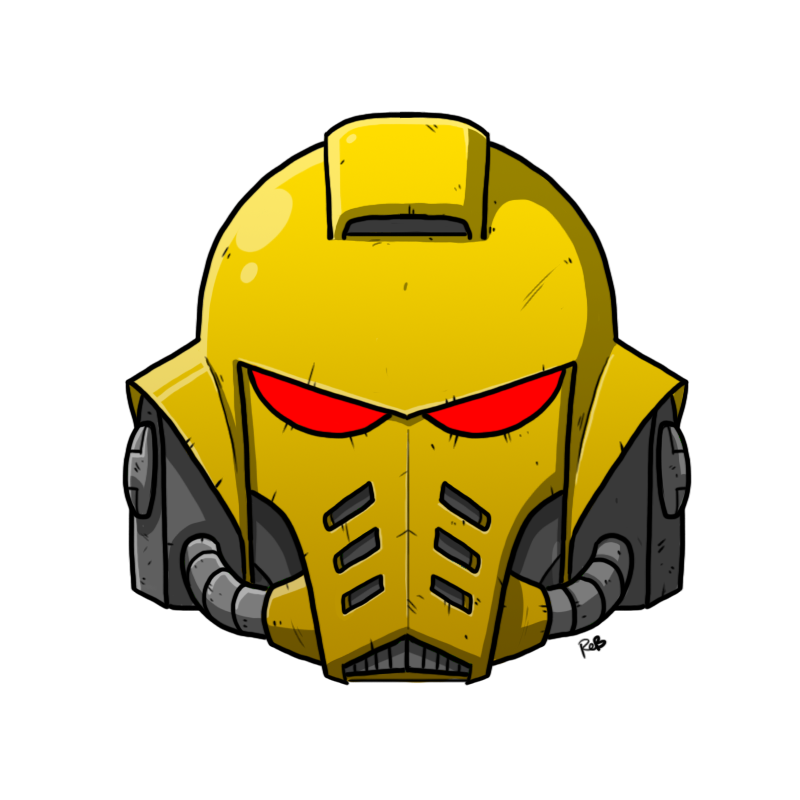 The Good
Game-long Devastator Doctrine allows them to actually make use of their superdoctrine.
Nice discounts on units like Invictors that provide cheap access to S7 shots.
Codex Warfare very strong for them.
Bolster Barricades gets a buff, with multiple units being able to perform it at once, making it good on some missions, and providing a lot of end-game potential.
Discounts on all their named Characters
The Bad
Codex is still very one-dimensional and dependent on vehicle-heavy metagames to thrive.
The Verdict
It seems unlikely that this catapults Imperial Fists right to the top of the Marine rankings, but at least the changes here are mostly very positive for one of the weakest Chapters.
Iron Hands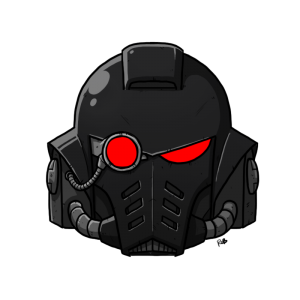 The Good
Game-long Devastator Doctrine and Codex Warfare once again incredibly good for them.
Major discounts on lots of vehicles provides a tonne of ways to exploit the doctrine.
Discount on Feirros.
The Bad
The Verdict
Iron Hands do extremely well out of this update, as having their superdoctrine available game-long completely transforms how you can build lists with them. Providing wide-ranging re-roll 1s to non-CORE vehicles is a capability that only they and Guilliman can really provide, and it's much easier for Hands! You even have more CP to spend on building a nonsense super Contemptor most of the time! Expect to see plenty of the popular Successor builds out and about, and plenty of experimentation with various discounted vehicles.
Raven Guard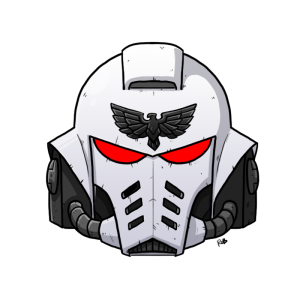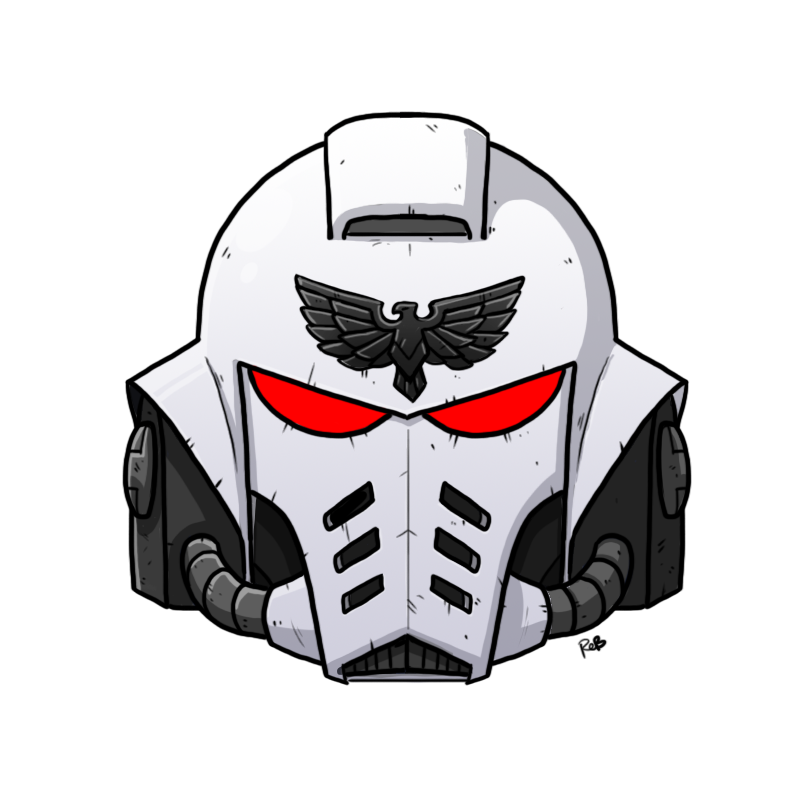 The Good
Cheap Aggressors and Assault Terminators provide good options for use with Master of Ambush.
Deep Striking Assault Centurions is probably real again.
Shrike is very pushed for his price tag.
Assault squads with free melee sergeants are great missiles to use with Infiltrators.
The Bad
Claw/shield VanVets going slightly up
The Verdict
Raven Guard basically have two main tricks – aggression out the gate with Infiltrators and Master of Ambush, and putting the nastiest infantry possible into deep strike with Strike From the Shadows. Basically everything that you want to use for this plan gets cheaper, certainly making it more viable overall, though probably not enough by itself to make the Raven Guard the melee choice over Blood Angels. Where there might be a window to go hard on Raven Guard is with Assault squads, now that you get free melee weapons on them. Go for Whirlwind/Heroes successors, use Infiltrators to push three Assault Squads with a thunder hammer Sergeant and an eviscerator up the board alongside your Master of Ambush play, and very plausibly put the opponent hard enough on the back foot that they struggle to recover, and with the melee Successor traits those squads are quite likely to manage to trade up.
Salamanders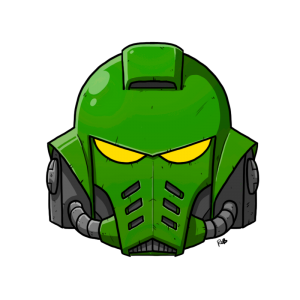 The Good
Much cheaper access to melta upgrades across lots of units (especially free multi-meltas on Eradicators and Attack Bikes).
Cheap flame aggressors.
Discounts on named Characters.
Strong all-round Stratagem sheet means that general discounts disproportionately help them.
Good users of Codex Warfare.
The Bad
Minor nerf to their (very good) Secondary, so might contend with revamped Oaths.
The defensive part of Forged in Battle reverts to the original form, so is less powerful (though still useful in a world where more people will be bringing AP-1 weapons).
The Verdict
Salamanders have been quiet for a while, and are one of the few Chapters actually losing something in this update (a reversion of their Chapter Tactic now that it no longer clashes with Armour of Contempt) but might still make something of a splash just because of how good their Stratagems are, and how easy it is to access lots of melta weaponry now. Cheaper flame Aggressors are very strong for them too. They can easily ignore the Chapter Tactic by using a Successor, so this Chapter might see some improved presence.
Space Wolves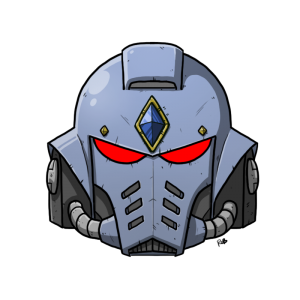 The Good
Huge discounts on Thunderwolf Cavalry means they're seriously good now.
Wolf Guard Terminators go up 1 point per model but get free wargear options across the board. Free combi-weapons on Wolf Guard Terminators allows you to create ultra-versatile and very strong units at much lower prices than before.
Bjorn incredibly pushed on price.
Good users of Impulsors.
Wolf Guard Terminator Pack Leaders are bargain-priced.
Skyclaws with a tooled up Wolf Guard Pack Leader provide powerful missiles.
The Bad
Losing A Mighty Saga hurts a bit (though you can just take Oaths now).
The Verdict
Wolves seem ultra-strong now – they were previously just short of having enough power to seriously compete, but are now incredibly good, largely thanks to how flexible their equipment choices are in a world where you don't pay for most of it. Thundercav moving to an attractive price point is also fantastic for them, and last (but certainly not least) being able to spam combi-weapons on Terminators for free lets you create exceptionally potent all-rounder squads.
Ultramarines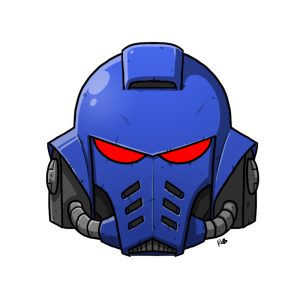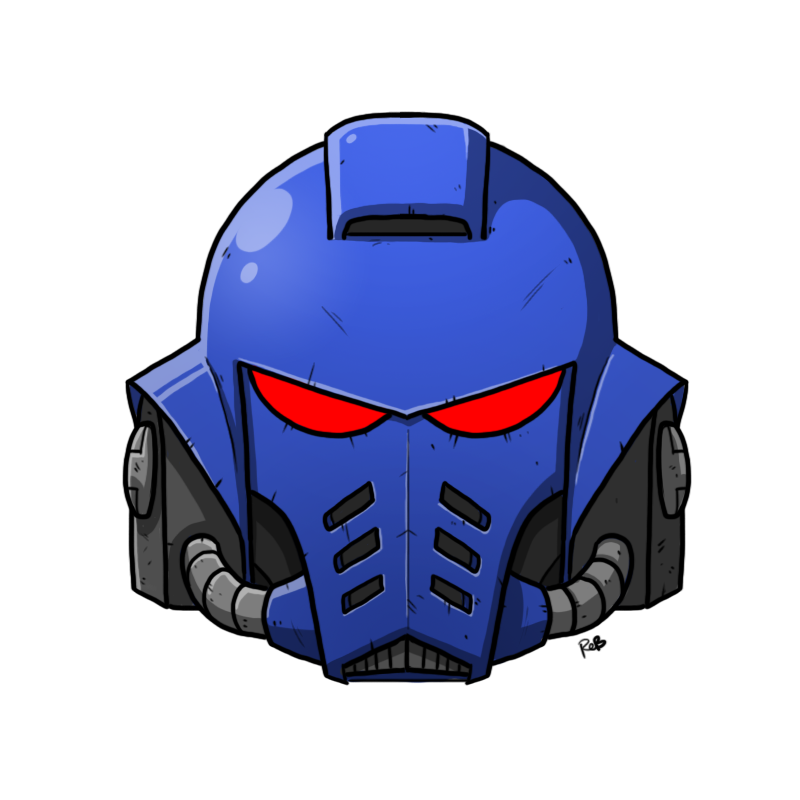 The Good
Being able to stick in Tactical doctrine is good for them.
Pushed vehicles interact positively with Guilliman.
Discounts on named Characters particularly useful for them as they have a lot.
As all-rounders, likely to benefit from discounts across the board.
The Bad
No standout unit they can specifically exploit.
The Verdict
The Imperium's most perfect boys are next up, and they're probably just fine. Space Marines in general now being pushed enough on price point means there's pretty likely to be some strong Ultramarines lists out there, and vehicle gunlines with Guilliman handing out re-roll 1s is a pretty decent niche for them. They don't, however, end up with access to builds quite as incredible as Dark Angels, Deathwatch or Space Wolves, and Iron Hands might muscle in on the vehicle re-roll niche.
White Scars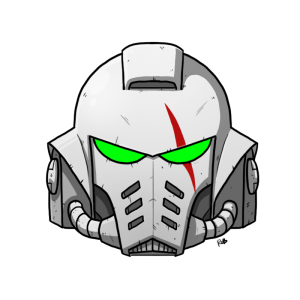 The Good
Cheap Outriders work particularly well for them.
Discount Assault Squads give them some powerful missiles to throw at the opponent.
Cheap thunder hammer Terminators make good brawlers.
Lightning Strike still incredibly good.
The Bad
No real benefit from Doctrine changes.
The Verdict
If you cast your mind all the way back to the start of the edition you'll remember a time when White Scars were one of the most powerful Chapters out there, dominating the metagame with incredibly speedy melee threats backed by a bit of reliable shooting. They probably don't end up as the best Chapter after this update, but there are some great improvements for them. Army-wide Advance/Charge means that being able to field a critical mass of units that will do meaningful damage when they slam into the opponent can really put a foe on the back foot, and between Outriders dropping to 35pts each and Assault Marines getting free upgrades, you can now put a lot of cheap, potent threats on the table. That also works very well with the powerful Purge the Enemy Secondary they get, and means that unlike some of the other melee chapters, not benefitting as much from the improved Codex Warfare doesn't excessively hinder them.
What Does It All Mean?
Marine meta – it's more likely than you think. Marines in general get the point buffs they need to thrive, and the factions that are best placed to exploit discount upgrades (Dark Angels, Deathwatch and Space Wolves) or cheap hulls (Iron Hands, maybe Ultramarines) can build some ultra-strong lists that have a good chance of making waves in the metagame. Abaddon is going to find some stern opposition as he brings the Arks forth from the warp.
Have any questions or feedback? Drop us a note in the comments below or email us at contact@goonhammer.com.