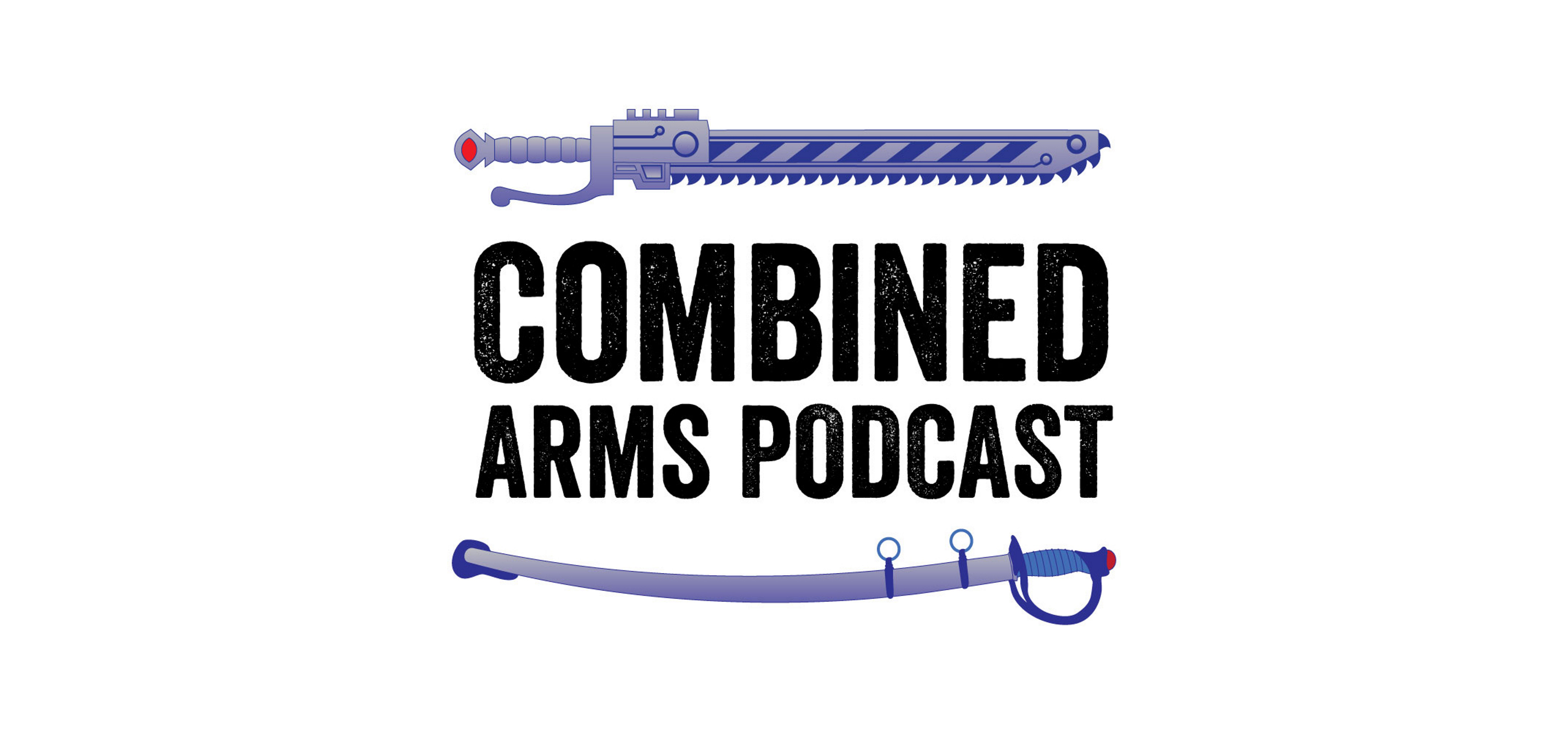 The Goonhammer group is made up of dozens of multi-talented authors, many of whom have other projects outside of the site. In addition to their work here, muggins has their own podcast, the Combined Arms podcast, which is not owned by nor affiliated with Goonhammer, but is still very cool and good all the same.
Welcome to the 31st episode of the Combined Arms Podcast, featuring Michael Ovsenik and Geoff Hummel! Our show aims to take a positive look at miniatures wargaming and the larger hobby of tabletop gaming in general. We hope to highlight games, products, and experiences that you may never have otherwise heard of before.
In this episode Michael (Mugginns) is joined by good friend Josh to talk about Warhammer 40,000 9th Edition and what they hope happens.
Feel free to reach out to us on our Facebook page at https://www.facebook.com/CombinedArmsPodcast/
Twitter: https://twitter.com/CombinedArmsPod
Instagram: https://www.instagram.com/combinedarmspodcast/
Itunes: https://podcasts.apple.com/us/podcast/combined-arms-podcast/id1227257905
Combined Arms Podcast T-Shirt http://bit.ly/combinedarms