A big part of the fun of Commander is digging out weird, cool, edge case cards and building around them, and this deck has multiples that would see play virtually nowhere else. We also have some big, splashy, game enders as well as a bunch of fun synergy pieces so we can either play a fair game or try and combo off in unique ways. It's time for our opponents to be visited in the night by….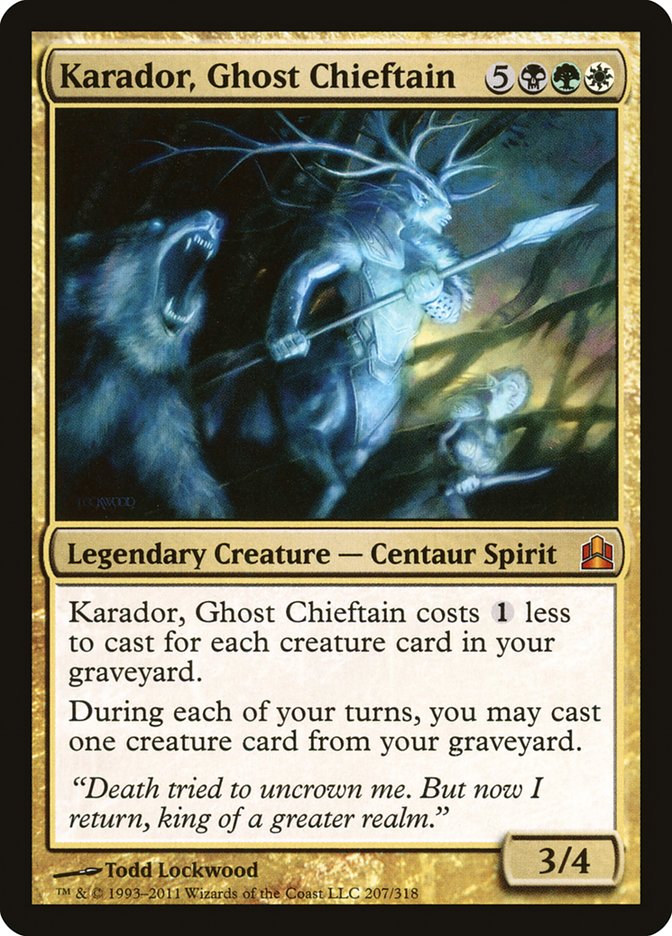 The Commander: Karador, Ghost Chieftan
This deck started a long time ago, but while in many cases I have kept the Commander the same out of nostalgia, in this case Karador is still the perfect disembodied spirit for the job. While there are plenty of other options that work well with Shadowborn Apostle which forms the core of the deck, there are cards I wanted to use that necessitate being in Abzan. While he isn't always necessary in a given game, being able to come down for 3 mana most of the time to recur an important creature is extremely clutch, and we certainly have plenty of targets for him.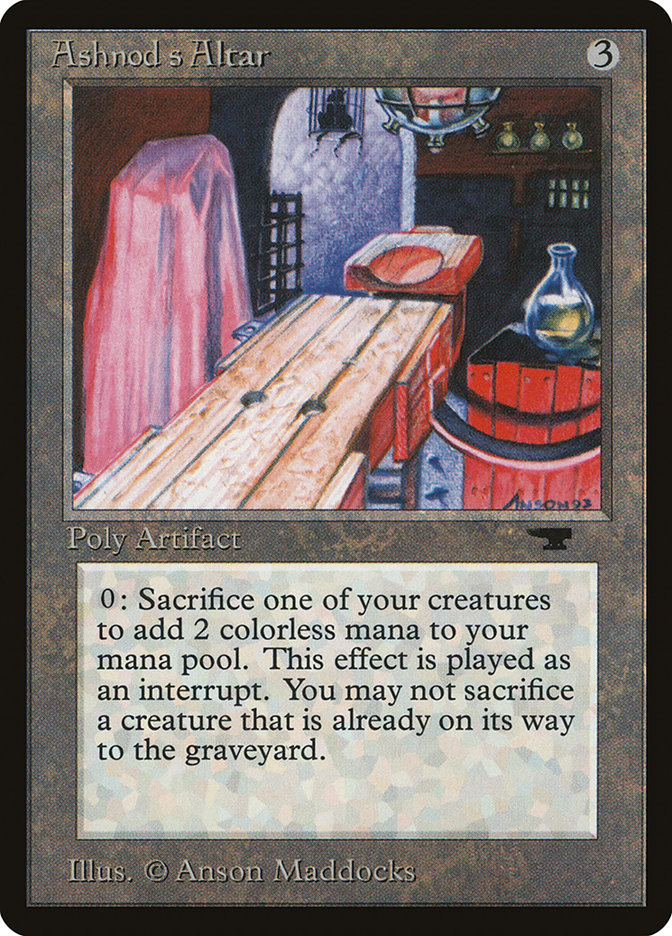 The Ramp
This deck is very weird in that it runs almost no traditional ramp, not even the ubiquitous Sol Ring, primarily because of the volume of Apostles we have. Since there are 32 of them costing only a single black mana each our curve is very low, and colorless mana is frequently not terribly useful, or even actively a problem. We do have Nature's Lore and Skyshroud Claim as well as some fetches for mana fixing, but our primary ramp is Edgewalker, which is completely nuts since it reduces our Apostles to being free and can allow us to cast all 32 for nothing if we can get them in hand. The other major source are cards like Ashnod's Altar and Phyrexian Altar or Pitiless Plunderer which turn our creatures into massive, game ending bursts of mana.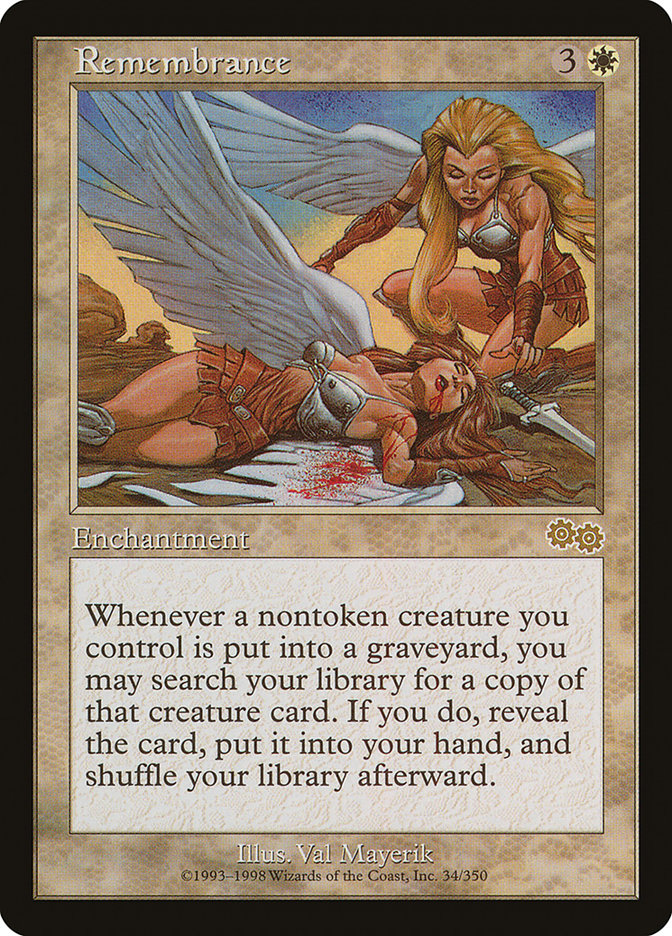 The Card Draw
Our card draw and advantage engines similarly lean into the unique nature of the deck, with Remembrance allowing us to pull Apostles from the deck 6 at a time as we sacrifice them and Athreos, God of Passage letting us target a low health opponent to force them to return them to our hand or die. Harvester of Souls and Taborax, Hope's Demise are both tutorable with our Apostles, as is the completely busted Razaketh, the Foulblooded which will be our first target 99% of the time. Secret Salvage will let us pull all of our Apostles out of the library to hand immediately, while Thrumming Stone is extremely likely to ripple through our entire deck with one or two casts to start the ball rolling. Skullclamp is bonkers with the number of 1 toughness creatures we have or tokens we can create.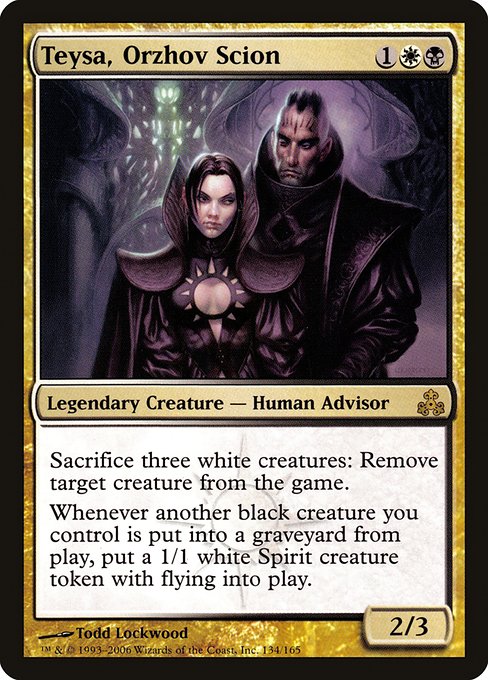 The Targeted Removal
The deck leans very heavily into the wombo combo aspect, so our removal is mostly player removal. That being said, Teysa can generate a bunch of spirits that let us exile creatures while Blasting Station can either remove problematic creatures or simply aim at our opponents' faces, and let us sacrifice a card slot on Darkest Hour to give us a backup combo for infinite damage, or infinite mana with our Altars.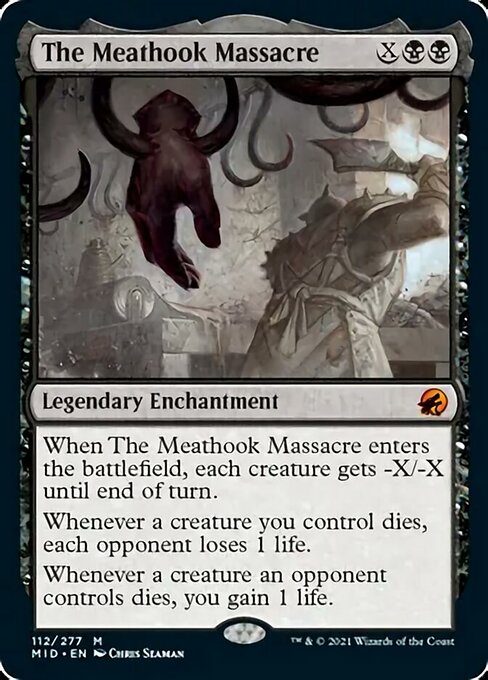 The Board Wipes
Similarly, we are nearly board wipe free with the exception of The Meathook Massacre which can either be cast for a big X to wipe the board and stick around for later when we need to push damage through, or just come down with X = 1 with a ton of Apostles out to dome everyone for 20-30 dmage.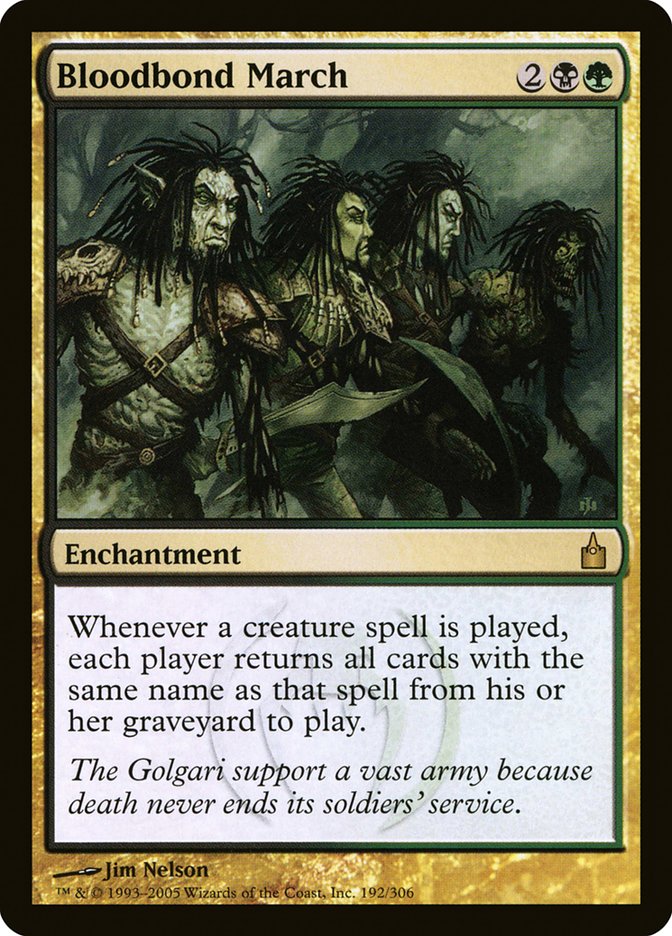 The Utility / Game Ending Spice
One of the main reasons I built this deck to include green is Bloodbond March which can fuel some insanely fun and explosive plays. Sacrifice 6 Apostles to get Razaketh, cast an Apostle and return them all to play, sac one to tutor for an Altar, sac the rest for mana and additional tutors and card draw, cast another Apostle to bring the lot back….. Along the same lines, Echoing Return, Immortal Servitude, Patriarch's Bidding, and Faith's Reward all provide redundancy. Once we've achieved liftoff, it's time to close out the game with our big splashy finishers like Craterhoof Behemoth to make everything massive to swing with, Debt to the Deathless with Boseiju, Who Shelters All backup, or Syr Konrad, the Grim to both take advantage of things popping in and out of our graveyard and mill everyone until a lethal amount of creatures are revealed. Finally I have to call out a pet card in Nantuko Shrine which frequently isn't optimal but is a blast which will 100% require your opponents to read the card unless they are also old as dirt like me. If you want a slightly less combo oriented build, or just have something you want to cut, this is also a deck where you might actually be able to pull off the Mortal Combat win, though I have cut it from my personal deck after living the dream a couple of times.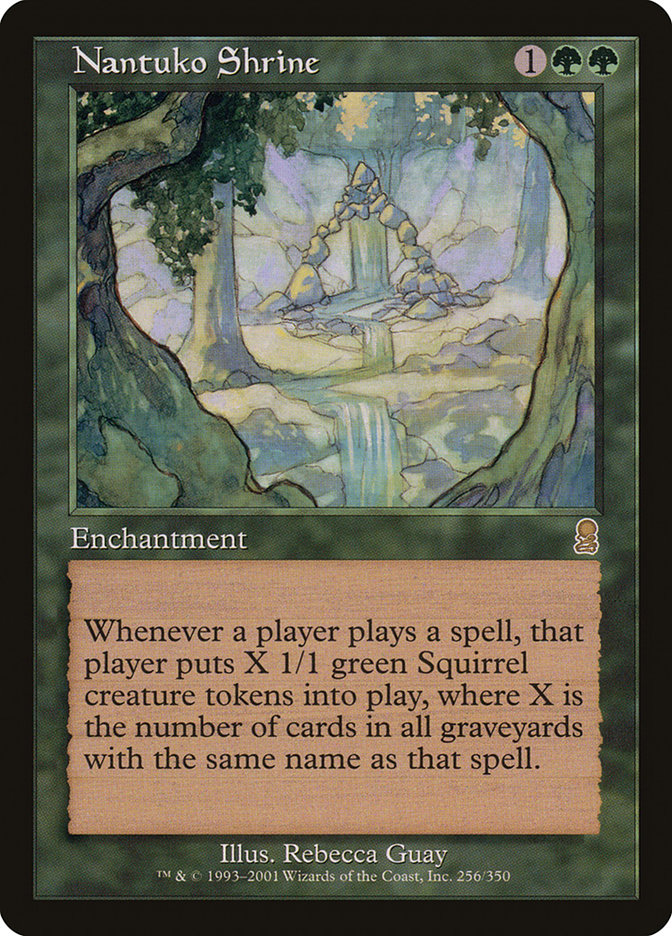 Thanks for joining us for our latest kitchen table Commander deck! Make sure to keep an eye out for the other decks in the series! If you have any questions or feedback, drop us a note in the comments below or email us at contact@goonhammer.com.