Happy Halloween newshounds! It's the spookiest day of the year and what's more horrifying, more bloodcurdling, more pants-wettening than the inevitable march of time and corporate skullduggery?
Grab your favourite teeth-obliterating treats and pick out a hiding space behind the couch, as we round up the week's headlines in the Games Industry sphere.
Ravensburger Announces Massive Reprints and Official Event Support for Disney Lorcana
Disney Lorcana has had a real monkey's paw success story since its release back this September. Boasting massive sales and huge demands for more product, but very few cards actually making it into the hands of active players thanks to the combination of aggressive speculators and non-playing Disney fans. Combined with a lack of any official support for player events or tournaments, it looked like the fairy tale wasn't going to end happily ever after for the Disney TCG.
But that storybook's staying open a little while longer as Ravensburger announced via the Lorcana official Twitter a double whammy boon to Lorcana's prospects. Firstly a huge reprinting of The First Chapter set's boosters and starters to roll out across North America in November and shortly after in other markets to boost availability in time for the arrival of the new Rise of the Floodborn set. Secondly, plans for official event and tournament support with a support program and promotional alt-art cards with a projected start date of Q2 2024, with events focused on both active play and the collector sides of Lorcana's fanbase.
While both of these moves are extremely welcome, it remains to be seen if it'll help pull Lorcana from slipping into the death spiral it teeters on the edge on. As it stands, Lorcana is a game that's sold insanely well but has absolutely no grounding for a long term playerbase, and even the sheer consumerist drive of the average Disney Adult(tm) is likely to be unsustainable. The reprint wave needs to be large enough to absorb the second round of scalping so that stores can get cards into players hands and the secondary market will loosen up a little to enable a meta to successfully build for the arrival of the supported play program. But even there lays a danger, the timeframe for the support places it on a collision course for the brand new Star Wars Unlimited TCG, a franchise with a lot of overlap and the promise of support right out of the gate. We've got our fingers crossed, but only time will tell.
Nintendo Imposes Severe Restrictions on Community Smash Bros Tournaments
The competitive Super Smash Bros playerbase has been in uproar this week as Nintendo announced a sweeping slate of regulations with regards to community ran Smash events that range from draconian to downright baffling.
Coming into effect on November 15th, the new regulations were quietly added to the official webpages for Nintendo's US, UK, and Japanese sites, with the company refusing to comment so far. In addition to severely restricting the maximum size of these events and the prize support available for participants, events will now be required to obtain a special licence agreement from Nintendo to exhibit any of the Smash games at an event (and are explicitly forbidden from running any of the community-made variants of the series, like the Project M mod) with the heavy implication that Nintendo will leverage corporate pressure on events that accept the new agreement, and legal ramifications on those that don't. The new regulations even forbid the sale of food, beverages and merch at events as part of requiring tournaments to be non-profit, a move that'll place greater difficulties on events to find venues and attract big names in the community.
Nintendo has had a long history of contentious attitudes and behaviours towards Smash's competitive community, attempting to pull the game from the Evo Championship Series back in 2013 before succeeding in 2022 after Sony bought the event. Nintendo's supposed attempt to run an officially sanctioned event via the Panda Global Smash League during the same year was a trainwreck of broken promises and the stench of corporate interference before being unceremoniously cancelled, with Panda Global disbanding earlier this year.
Nintendo's move has functionally swept the legs from under Smash's esports scene and may just about kill it, with many of the bigger names in the Smash community publicly refusing to align with these new statutes. The implications have furthermore led to growing discontent within the Pokemon and Splatoon esports scenes as well, Nintendo's only other prospects within the competitive gaming sphere who now worry a similar move is in their near future.
Hasbro Publishes Q3 Financials, Significant Growth Thanks to Baldur's Gate 3
Hasbro has published its Q3 earnings this week, and while the company's overall revenue has declined around 10%, the industry juggernaut has reported significant bumps in its Wizards of the Coast and Digital Gaming segments, which were up 40%, but not able to offset the declines from its Consumer Products and Entertainment divisions. WotC's revenue growth came primarily from the success of Baldur's Gate 3 and Monopoly Go! which created incremental revenue of $63 million for the company.
In addition to strong returns from BG3, Wizards of the Coast has likewise posted gains primarily from continued rising sales in Magic, with the Worlds Beyond crossover sets growing particularly quickly in revenue. It's a strong indicator for Hasbro as they look to cut costs by finally jettisoning their eOne Film and TV business, which were sold to Lionsgate in a deal announced last August. For those of you wondering what TV business Hasbro has, you'd most likely be familiar with the work of their animation studio Allspark, which was folded into Entertainment One in 2019. These include My Little Pony: Friendship is Magic, Transformers: Robots in Disguise and Cyberverse, and My Little Pony: Pony Life. Peppa Pig is also part of the eOne properties.
Hasbro expect their total revenue to be down 13-15% for the year as we head into the holiday season, as they expect retailers to remain cautious with their inventory. This comes as Deloitte reports that holiday retail sales are expected to increase around 4% this year and on the back of a report from the Commerce Department on Tuesday that the US GDP grew a staggering 4.9% in Q3, largely on the back of consumers continuing to spend, which was up 4% in Q3 after rising just 0.8% in Q2 and contributed 2.7 percentage points to the total increase. It will be interesting to see whether that proves to be an accurate prediction of the holiday season and if consumers pull back after a nationwide spree over the last three months.
Twitter/X Usage and Financials Continue to Plummet as Musk's First Year of Control Comes to a Close
lol, lmao even. It's been nearly a full year since Elon Musk took over Twitter in one of the single worst decisions ever made by a human being ever, a monumental effort he seems to be attempting to beat every week since.
What was your favourite Musk Idea? Was it making Verification a paid service that artificially pins bluetick replies to the top of threads so you have to wade through the Worst Posting you've ever seen on any mildly viral post to get to anything of value? Was it fumbling the bot crisis so badly that misinformation is rife and advertisers are pulling out left and right to be replaced by scammers? Was it that he's now paying large verified accounts for their engagement, outright encouraging misinformation for the sake of financial gain? Was it renaming one of the most recognisable brands of the digital era to the intensely cringe "X" and then installing an epilepsy-inducing sign on the corporate headquarters until the cops came and tore it down? There's just so many to chose from!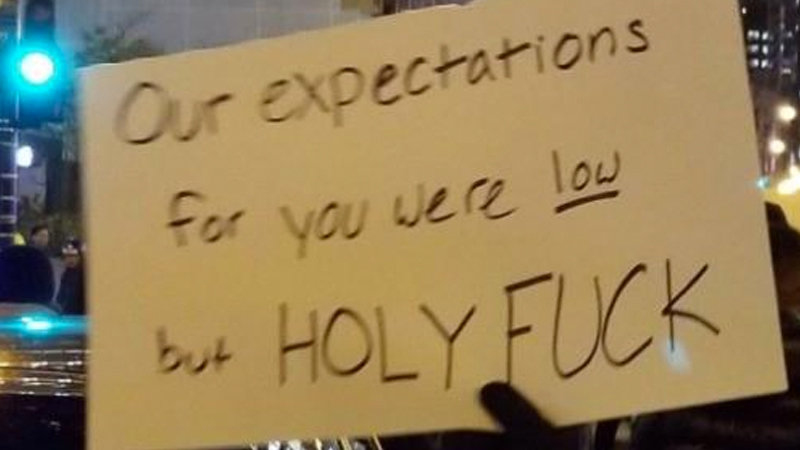 Engagement and active user numbers have dropped significantly since Musk took control of the social media site, with the company's financials haemorrhaging at an alarming rate as the brand becomes far too toxic for advertisers to touch, and Musk's attempts to angle the platform into a subscription service being laughable at best. We've seen the proliferation of copycat sites such as Bluesky and Threads angling to slide into Twitter's niche the second its pushing up daisies, with the basic functionality of the site getting significantly worse every day, and direction for the platform seemingly dictated by the first terrible idea Musk retches up that morning, it's looking like the former titan of the Social Media sphere's fall is a matter of when and how soon.
33 US States Sue Instagram Owners Meta Over Links Between Platform Design with Child/Teenager Compulsion, Addiction and Depression
As part of a larger series of legal challenges against multiple Social Media platforms and their corporate owners, 33 US states have launched a lawsuit against Meta alleging not only that the company has misled its users about the dangers and negative effects of heavy use of its Instagram and Facebook platforms in Children and Teenagers, but has outright encouraged the development of such behaviours through the platforms' design philosophies.
Meta has become particularly focused in this multi-front push thanks to the leaks of internal documents by a whistleblower back in 2021, which showed that Meta knew that Instagram was contributing significantly to social media addiction and self-esteem issues in young people by a significant factor, and yet have only continued to double down on the design paradigms that are causing these issues in the drive to demand even greater user engagement metrics.
While this kind of action is absolutely laudable, it's disappointingly likely that it won't make much of an impact. Meta has proven very resilient to legal disputes in the past and the path the States Attorneys have taken in filing this case through Anti-Trust laws will prove an even more uphill battle, as (in the broadest strokes) Anti-Trust laws overwhelmingly concern whether a large conglomerate is affecting customers financially, with non-financial effects being a far harder sell in court. And in the meantime Meta is certainly going to get worse, as per our entry a few weeks back regarding them significantly cutting back on their algorithm regulation teams and content proofreaders.
And that wraps it up for our Games Industry News Roundup this week! Join us again next week for more news about the tabletop games industry and related media. If you have an interesting tabletop news lead, send it to contact@goonhammer.com and we may include it in next week's report!