If news breaks in the woods, and no one is around to break the news, did any news really happen? Or is this news lost to time, a secret known to no soul drifting away on the wind? It's a frightening thought, to think that so much potential news could be lost this way. So many forgotten opportunities to stare intently at a camera, reshuffle some papers in your hand, and sternly say "breaking news."
Fortunately, you don't ever have to worry about missing even a millisecond of news. When that news breaks in the woods, and no one is around, you can bet that Dan "Swiftblade" Richardson is there in a bush, furiously writing on a notepad, making sure that no event escapes his vigilant pen. The Goonhammer offices have dragged Dan away from his news reporting bush just for long enough to talk about some stories for us today in this week's roundup.
SAG-AFTRA Strike reaches tentative deal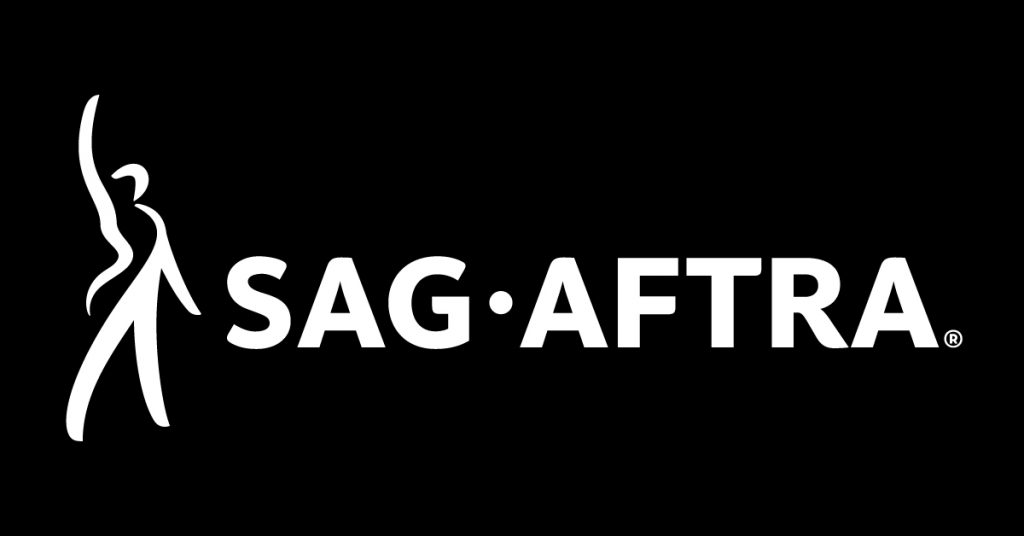 It's been a big year for union action in Hollywood. Earlier this year, the Writers Guild of America went on strike, and a few months later the Screen Actors Guild-American Federation of Television and Radio Artists followed suit. The Writers Guild was able to end their strike with successful negotiation terms in September, and on November 9th SAG-AFTRA was also able to negotiate a tentative agreement to end the strike against major motion picture studios.
SAG-AFTRA released an eighteen page report detailing the concessions that major movie studios agreed upon to reach the agreement. 
Firstly, the studios agreed upon a boost to wage minimums for performers of 7%, and an 11% wage minimum increase for background actors and stand-in doubles. Further increases to wage minimums for union members by studios also go into effect in 2024 and 2025. Additionally, streaming residuals for actors were increased, and if any show or movie receives 20% of the total viewership of the platform within 90 days of release, a pay-out bonus will be provided to actors involved in the production. 
Another notable win for SAG-AFTRA members is protections during self-taped auditions. Since the pandemic, self-taped auditions have become increasingly common in Hollywood, demanding much of the actors' own money and time with little protection for the performers involved. Now, actors are not required to use expensive equipment or memorize material for self-taped auditions, and gain protections for how these tapes are stored or who they are viewed by.
The biggest win of the agreement is union members protection against AI. Per the agreement, actors cannot have their digital likeness recreated without "clear and conspicuous" consent by the performer. If consent is given for these digital likenesses, rules for how studios are allowed to use these likenesses are laid out in the agreement and the performer is entitled to compensation for the digital likeness. Additionally, studios need permission before digitally altering a performance in any way, and must plead their case with union leadership before being allowed to use "synthetic performers" generated by artificial intelligence.
The agreement document lays out additional provisions not covered here, and will be voted on by union general membership for final ratification starting November 14th. While the pay increases seem a bit lackluster, particularly the streaming payout bonus that will only affect a very narrow few shows and movies released on digital platforms, the protections that SAG-AFTRA members won against AI creating "digital doubles" is huge and deserves to be lauded.
This is great news for fans of tabletop gaming. As tabletop games continue to rise in popularity, more shows and movies are being created based on tabletop game IPs. This year alone, we saw a major Hollywood release of a movie in the Dungeon and Dragons IP, and Games Workshop has seen a massive increase in revenue from licensing material that looks promising for future television media set in the worlds of Warhammer. With these protections for actors against AI in place, I can rest easier knowing my Warhammer shows won't be plagued by AI-actor abominations.
Massive weekend for Warhammer in Atlanta
It's a big weekend for Warhammer, maybe even the biggest of the entire year.
This Thursday, the World Championships of Warhammer (or WCW) will be happening at Atlanta, Georgia. This event is the first of its kind held by Games Workshop: a worldwide invitational battle between players that have proven themselves the best of the best by winning golden tickets to the event from other sponsored major tournaments this year. 
There will be four games represented at the WCW, those games being Warhammer 40,000, Age of Sigmar, Kill Team, and Underworlds. Here at Goonhammer, we will be covering some of the most notable figures in this event, and for those curious to learn more about the WCW can read more about how it works from Rob "TheChirurgeon" Jones here. 
There will be a grand narrative event for Warhammer 40,000 happening simultaneously to the WCW in Atlanta held by Games Workshop. This event will take place in the Palat system, as coalitions of players battle for the fate of the worlds contained within and "make their mark on the lore of Warhammer 40,000" according to Games Workshop.
Tickets for the narrative event were available to the public, and some golden tickets were given away for folks participating in large crusade leagues, like the Goonhammer Global Crusade that happened earlier this year. Keep an eye out here on Goonhammer for coverage of some of the folks attending the Grand Narrative in Atlanta. 
Lastly, There will be an hour long preview on the Warhammer TV twitch channel this Friday, November 17th, at 10pm EST. This preview looks to be a big one, covering not just the major flagship games of 40k and AoS, but also covering many specialist games such as Horus Heresy, Necromunda, The Old World, Kill Team, and Underworlds. It's never a surprise to see a preview of the big games, and The Old World getting more coverage isn't surprising either considering its imminent 2024 release, but smaller games like Underworlds and Necromunda only get coverage like this occasionally so it's exciting to see them included this time around.
Live coverage of the preview, as well as the narrative and WCW, can be found on the Warhammer TV twitch page, as well as all this week here at Goonhammer.
Netflix files Counterclaim in "Rebel Moon" TTRPG Lawsuit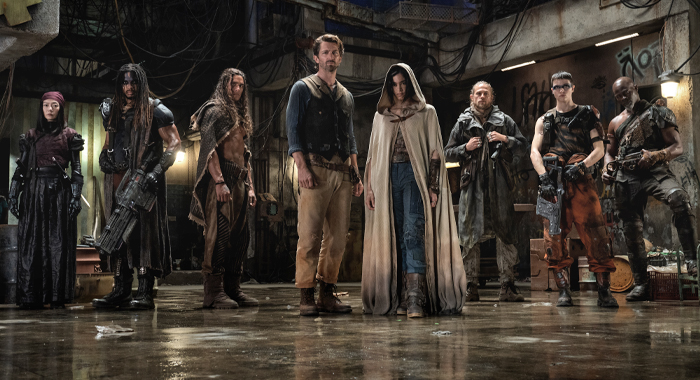 More developments have occurred in the ongoing legal battle between Evil Genius Games and Netflix over the canceled Rebel Moon TTRPG tie-in.
Earlier this year, Evil Genius Games filed a lawsuit against Netflix over the TTRPG tie-in to the Zach Snyder film "Rebel Moon" releasing later this year on the digital streaming platform. Evil Genius Games, who was contracted by Netflix to write the TTRPG, claimed in the lawsuit filed in September that after Netflix contracted Evil Genius to write the game based on the IP, and after Evil Genius had done much of the legwork required to flesh out the universe that Netflix had dropped in their lap, that Netflix severed the contract with Evil Genius games for breach of contract. Evil Genius claims that Netflix had pulled the contract because of materials shown during a presentation for the Rebel Moon TTRPG at the GAMA trade show, and that these materials had already been approved by Netflix prior to the show. 
In the lawsuit, Evil Genius believes that the breach of contract Netflix cites for ending the contract and canceling the TTRPG tie-in is baseless, and is part of a scheme to prevent profit sharing with Evil Genius over the Rebel Moon franchise or possibly even a plot for Netflix to release the game on their own and cut evil genius out entirely.
This case has yet to formally go on trial. However, that does not mean nothing notable has happened. On November 1st, Netflix filed a counterclaim against Evil Genius Games. For the unaware, this is more than just Netflix defending its own actions in the court case. In legal terminology, a counterclaim is an affirmative claim for relief that is brought into the same suit against you. In layman's terms, it's the uno reverse card of legal proceedings: Netflix has stood up and shouted "Oh, you're suing me? Well that's funny, because actually I'm suing you too!"
In this counterclaim, Netflix goes into further detail about the nature of the relationship between Evil Genius Games, Zach Snyder, and Netflix during the time the TTRPG was being developed, the nature of the breach of contract that Evil Genius Games committed during the GAMA trade show, and it's ongoing infringement of the Rebel Moon IP after the contract was terminated, including the filing of the lawsuit against Netflix and the PR campaign started by Evil Genius Games to accompany the lawsuit. 
Netflix asserts in this counterclaim that not only was the art shown during the GAMA presentation not approved by Netflix before the event, but that this art was distributed on postcards on the trade floor as well. Additionally, these postcards had information regarding a pre-order and pre-order pricing for the game that had not been agreed upon with Netflix prior to the event, and these postcards did not contain the contractually obligated legal notice "REBEL MOON ™/© Netflix. Used with permission" which was contractually required to have on Rebel Moon products. Also, the material shown without approval during the presentation included a three minute video clip of a confidential working session with Zach Snyder over the creation of the RPG that Evil Moon Games was having on regular weekly intervals with the director, shown without Netflix approval.
Netflix states that the breach of contract is dangerous to the success of Rebel Moon, and it takes extreme caution to avoid the leaking of material that could act as spoilers for the film and reduce public interest. With this spoiler information now out in the world after this contract beach, Netflix terminated the contract and demanded that all copies of the Rebel Moon World Bible, Players Guide, and Gamemaster Guide created by Evil Moon games be turned over. Evil Genius did not comply, and continued working on the game and releasing media of the game without Netflix approval, including information that was let out during the lawsuit. 
Evil Genius stated in their original lawsuit against Netflix that they've done a bulk of the legwork involving the world of Rebel Moon with the Rebel Moon World Bible they created, and that when Evil Genius originally made the deal with Netflix that only "a movie script, some rough ideas for the Rebel Moon universe, and cursory graphical assets" existed for Rebel Moon. Netflix asserts that this is untrue. While Evil Genius was provided with a batch version of the script to work with during the TTRPG production, by the time the contract had been finalized with Evil Genius Netflix had already wrapped production on the first two films in the Rebel Moon franchise. Considering that reports show that Rebel Moon wrapped filming in December 2022 and has been split into two parts, Evil Genius looks to have been caught in a lie here. 
While court claims and counterclaims are only pieces of the story and are not gospel, and nothing is truly verifiable until given its day in court, from where I sit this bodes ill for Evil Genius. I hate taking the side of a large corporation, especially when it involves not releasing the work of a team of talented people, but the leaders at Evil Genius look like they were absolutely in pretty egregious breach of the contract they agreed upon with Netflix without much of a leg to stand on to defend themselves. I still hope that there is a path that sees the release of the Rebel Moon TTRPG to the general public, but as of this moment its very unclear what that will look like. 
We will report more information regarding the Rebel Moon TTRPG lawsuit as we learn more.
Activision Blizzard Cancels the Overwatch League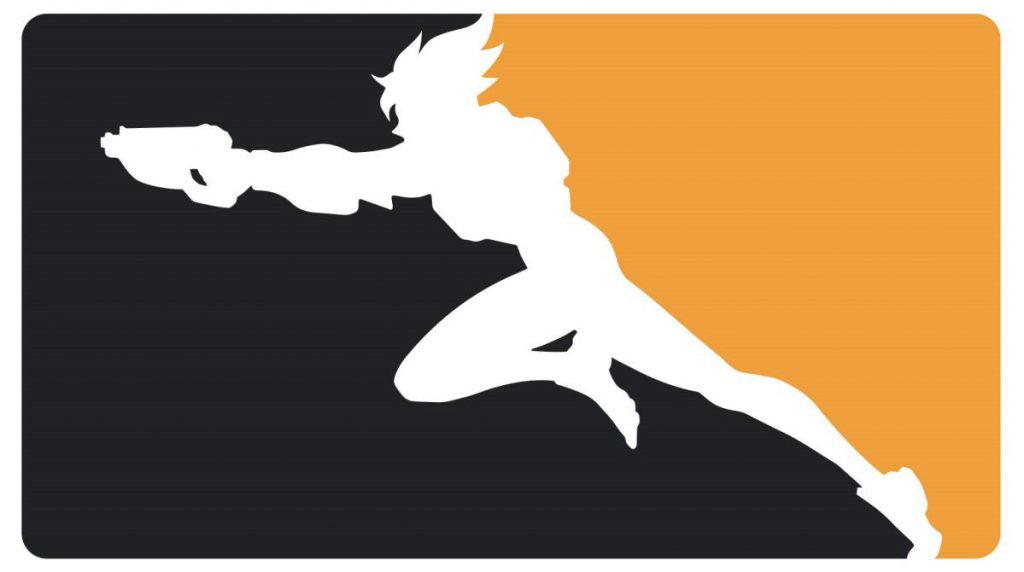 As reported by IGN earlier last week, Activision Blizzard has finally decided to lay the Overwatch League to rest as it transitions on to other endeavors. 
Once hailed as the future of esports when it was announced six years ago, the report of the end of the Overwatch League (OWL) comes after a vote held after the end of the most recent season of the OWL on October 1st of this year. After that event, teams could sign on for an operate agreement, or take a $6 million payout for not signing on again and walking away. 
Considering that the OWL once dominated the esports space and filled crowded venues with eager viewers, but following the declining popularity in esports resulting drying up profits for teams and the mixed success of Overwatch 2, the OWL was sent out to pasture a long ways away from the glory and glamor of its peak popularity. With the OWL gone, it looks to be a greater sign that while competitive game events aren't going anywhere (EVO, for example, just had its most popular year on record) the sponsored esports team craze from the late 2010's that tried to capture the popularity of traditional professional sports teams looks to be drifting into memory.
Darktide gets Anniversary Update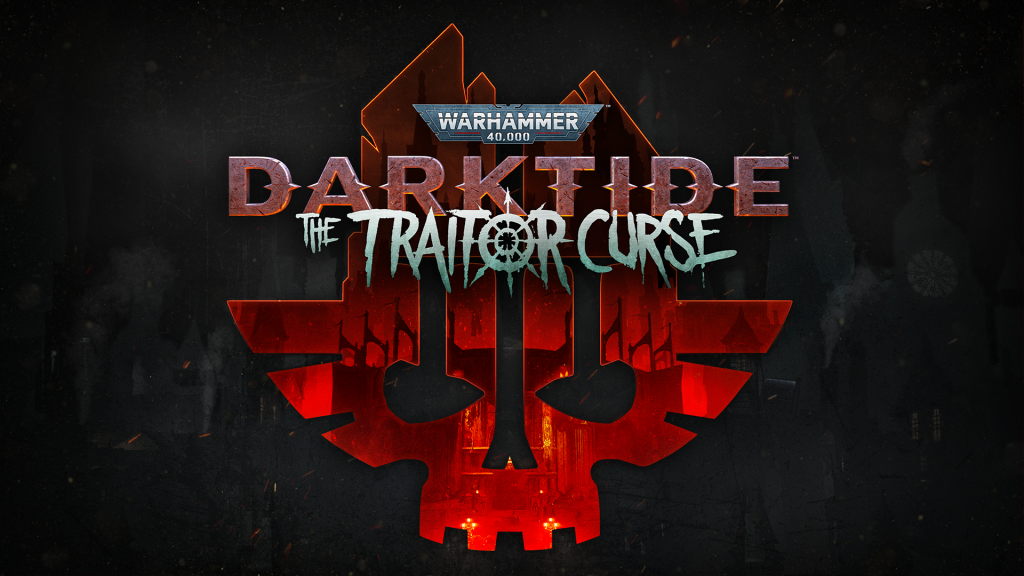 Following a long string of teaser videos by Fatshark Games, the anniversary event update for the game Warhammer 40,000: Darktide has been revealed, called "The Traitor Curse."
While we only have the vague statement of "before the end of November" to go off of for when the update will go live for Darktide, the update will be in two parts, exploring the new zone called "The Carnival" and fighting against whatever hells players may find within. The update also includes new rewards and upgrades for Darktide players to enjoy, and part two is to be expected in December.
The excitement around this update follows Darktides recent rise from the ashes following its troubled release last year. At launch, players expressed frustrations with the performance of the game and its player progression leaving much to be desired in terms of replayability. Now, multiple performance patches and an entire rework of the progression system in Darktide has been bringing scores of players back to the game, with steam reviews dipping back into the positives. 
It's exciting to see a game based on a universe I love so much finally find success, but the continued gaming trend of releasing games that are unfinished on release and then patching them into a better game over the course of years (The No Mans Sky method, if you will), is troublingly common in modern games, especially as production costs and time investment skyrocket and game development companies lay off workers like it's going out of style. 
Still, good on Fatshark for the continued support of Darktide over the past year since release. Who doesn't love blowing the heads off traitorous mutants to blow off some steam? 
Bonus: Wizards of the Coast teases Tomb Raider Cards before release next week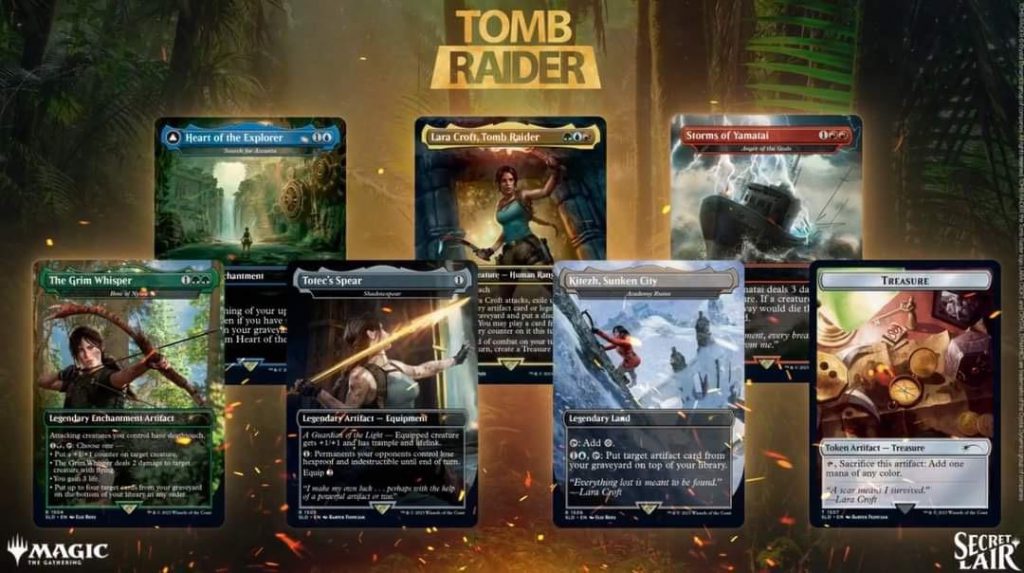 …I'm tired, boss.
And that wraps it up for our Games Industry News Roundup this week! Join us again next week for more news about the tabletop games industry and related media. If you have an interesting tabletop news lead, send it to contact@goonhammer.com and we may include it in next week's report!