According to Benjamin Franklin, there's two things that are certain in life: death and taxes. I would posit that Mr. Franklin is missing one other certainty in life: the news. While he probably meant the whole death and taxes thing as "a political statement" or whatever, maybe hundo-dollar Ben actually thought you could avoid the news.
Look, if the taxman can find you, so can the newsman. 
This week, the newsman does, in fact, find us again in the Goonhammer offices. Dan "Swiftblade" Richardson returns, wet from the rain with an armful of stories, to give you this week's games industry news roundup.
Wizards of the Coast Announces New "Play Booster" for Magic: The Gathering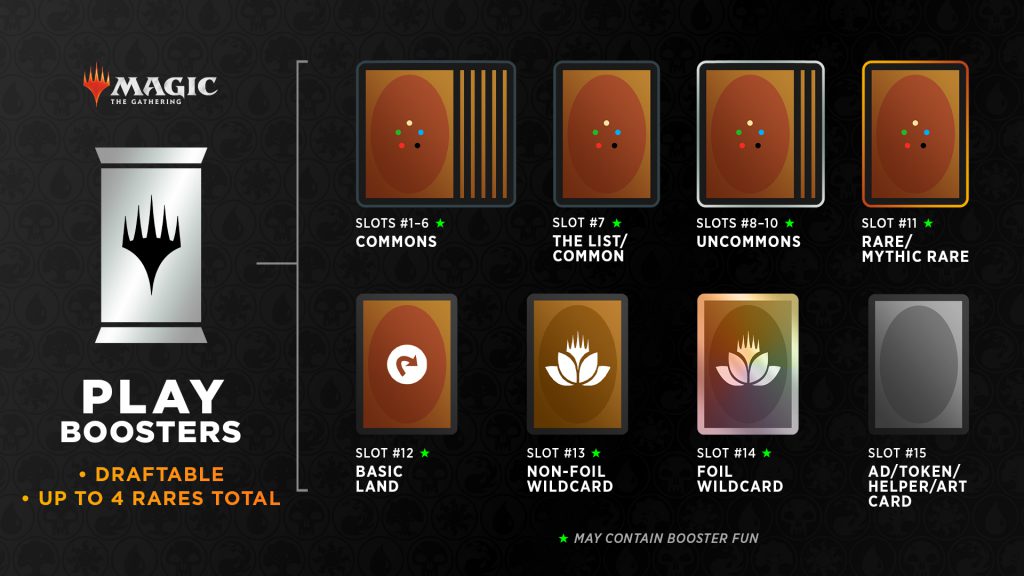 On Monday, Wizards of the Coast announced the company's new plan for its booster packs for Magic: The Gathering. In a blog post by head designer Mark Rosewater, Wizards announced that it will be discontinuing both set boosters and draft boosters with the Murders at Karlov Manor set releasing in 2024. 
Instead, both the set booster and the draft booster will be combined into a new form of booster pack, the play booster. The play booster will be a 15 card booster pack containing 6 commons, 1 card from The List or a common, 3 uncommons, a rare/mythic rare, a basic land, a non foil wildcard, a foil wildcard, and one token card/ad card/art card. 
According to the blog post by Rosewater, the play booster is designed to address several problems created by the set booster and the draft booster, and take advantage of the strengths of each. The play booster is designed to have the higher chance for variance and rare pulls in each pack that were key features of set boosters while also being viable in limited play formats (such as drafts or prerelease events) the same way that draft boosters were. 
Play boosters are also designed to make sure that retailers aren't buying too much stock of the "wrong" type of booster, and addressing the frustration a player might have by purchasing the wrong type of booster pack unknowingly. 
For Magic: The Gathering players, the new play booster seems like a great change. Split booster types are confusing for most folks trying to get into the game, and the presence of the set booster was very bad for the popularity of drafts and other limited formats. The blog post does admit that these new play boosters will likely cause the cost of individual booster packs to increase, which may in turn increase the cost of running draft events, but if it means the format returns to popularity it will be a cost worth paying. 
Unity CEO Steps Down Amidst Controversy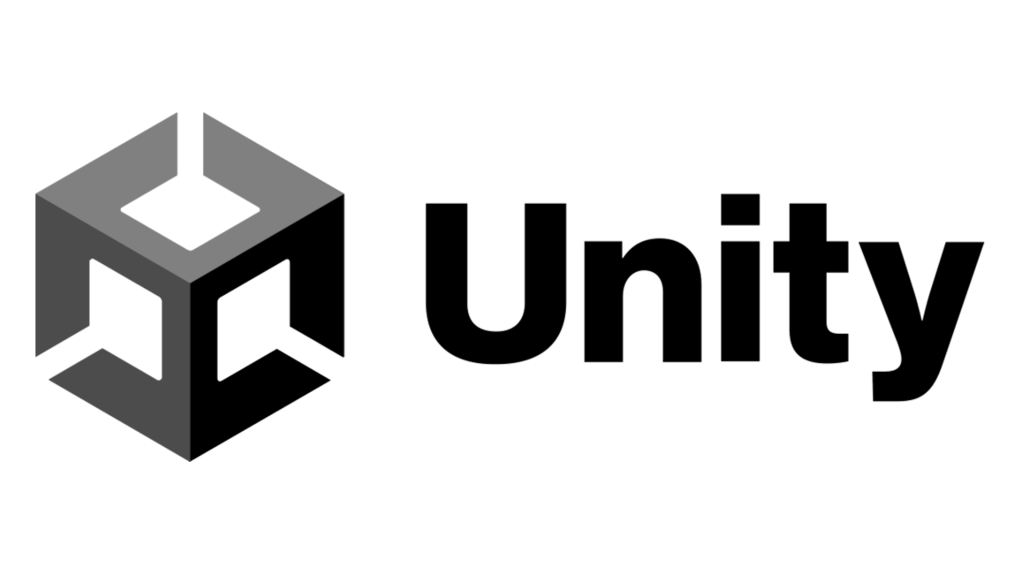 In an October 9th press release, Unity CEO John Riccitiello announced that he will be retiring and stepping down from his position in the company effective immediately. In the interim, he will be replaced by James Whitehurst while the board of directors for the company searches for a permanent replacement for Riccitiello.
This announcement followed a disastrous month for Unity's brand. In early September, Unity announced a new monetization plan for its Unity game engine called the Runtime Fee. The Runtime Fee is a monetization plan that charges companies using the unity engine for their game an "install fee" for every installation of their game past a certain metric depending on the type of Unity license the developer used. This would take effect starting on January 1st, 2024, and notably included games published before this date with older versions of the Unity engine. This announcement was wildly, astoundingly, and universally unpopular.
Unity, a game engine very common in indie games due to its availability and ease of use, now threatened to be a financial sword of Damocles dangling above the very creatives who were using it. Social media outrage was everywhere, and some game developers who used Unity for their titles threatened to pull their games off the market entirely if Unity did not walk back this change. 
Under all of this immense pressure, Unity did end up walking back the bulk of their plans for the install fees, and dropped the fees on games published before the 2024 version of the software entirely.
Still, the damage to the company's brand was done, and the through-line from the install fee fiasco to Riccitiello's departure is clear. For many who followed the story as it happened, the company apology issued late last month as well as this changing of the guard will do little to regain the collective trust lost in Unity. 
Games Workshop Confirms Release Window for "The Old World"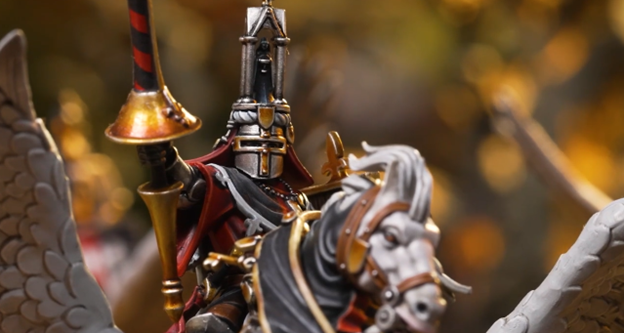 Fans of square bases rejoice! 
Documented in this Warhammer Community article, Games Workshop announced several new plastic kits for Brentonnia in their Warhammer Day Celebration Stream on October 14th. These kits are the Lord on Pegasus, which can be built as either a duke or baron, and a Standard Bearer on Pegasus alternate build. Also coming in plastic are new sculpts for Knights of the Realm on Foot. Joining these new updated plastic sculpts are several old Brentonnia kits returning in their original plastic sculpts, and some kits like the trebuchet will also be returning in resin to join the new resin releases for Bretonnia previously announced.
More importantly, this announcement also came with confirmation of when we can expect to see The Old World on game store shelves. According to the announcement, we can expect to see The Old World in early 2024. 
More info is to come, including a website dedicated to The Old World (according to the Warhammer Community article, this website was to go live Monday October 16th, but it appears as though that has been delayed as of this writing). More news regarding the game and new models for it will also be released on the Warhammer Community website.
For those who prefer their bases with no corners, October 14th had a few other big reveals. This includes new plastic Scouts and Striking Scorpions for the next season of Kill Team, some incredible heroes for Age of Sigmar to accompany the next chapter in the Dawbringers saga, a new plastic sculpt for Imotekh the Stormlord, and an Adeptus Mechanicus doofus on stilts with a sniper rifle that Greg had some thoughts about.
TMNT TTRPG Getting a 2024 Reissue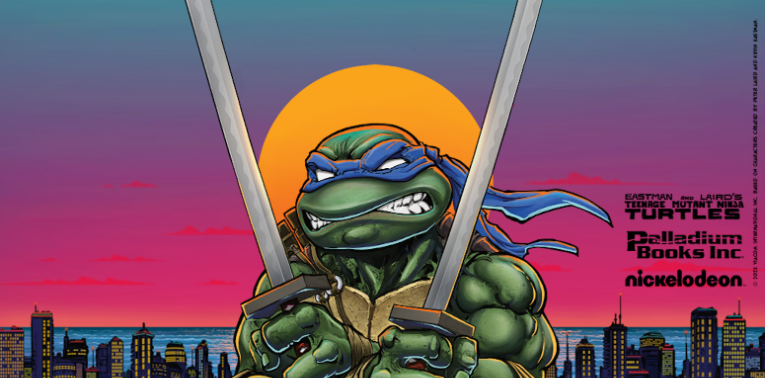 On October 13th, Palladium Books announced a collaboration with Paramount Consumer Products to reissue the Teenage Mutant Ninja Turtles and Other Strangeness Roleplaying Game.
The game, initially released in 1985, became a rare collectors item for fans of RPG history as well as for fans of the TMNT. Palladium will be releasing the game in two remastered hardcover books that encompass the core rulebook and the games sourcebooks in full color, and will feature a new art piece by series co-creator Kevin Eastman.
Eastman remarked on his excitement for the game in the Palladium Books press release: 
"This is incredibly exciting! I am 1000% onboard to help bring this historic and original TMNT Role Playing Game series back in a truly deluxe collector's edition that will thrill original fans and open the door for new ones… I've made all my archives available for expanded behind-the-scenes content as well as a few top secret surprises you need to be part of. Stay tuned!" 
The remaster and reissue of Teenage Mutant Ninja Turtles and Other Strangeness Roleplaying Game will be coming to kickstarter on October 31st, 2023. 
Van Gogh-Themed Pikachu Returning Following Museum Disaster

Earlier in September, the Amsterdam Van Gogh museum announced a collaboration with The Pokemon Company that it would be holding a Pokemon themed exhibit in the museum. This exhibit would feature a crossover between the timeless artwork of Vincent Van Gogh and the internationally beloved collectable battle pets. 
The exhibit featured an interactive scavenger hunt adventure designed to use the Pokemon brand to help teach kids about the life and art of Van Gogh. As a promotional prize for those who completed this activity, the Pokemon company created this very cute Pikachu card, "Pikachu with Grey Felt Hat".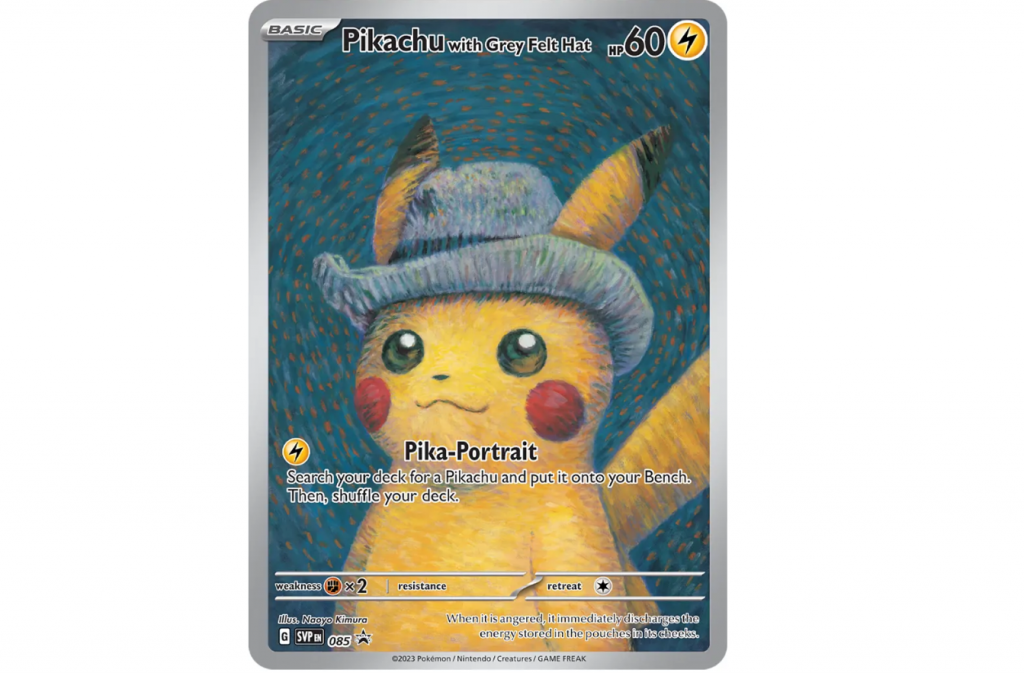 Like, c'mon. Look at this guy, how can you not love him? He melts my heart. Little adorable art dude.
Turns out, he melted a lot of folks hearts, as the promotional card as well as all the Pokemon x Van Gogh related merchandise was completely out of stock from the exhibit within hours and was already selling on eBay for highly marked up prices. Any additional stock was listed as online only, as the crowds swarming the crossover products quickly created safety concerns for the museum. This stock was depleted the following day.
The Van Gogh museum was forced to discontinue the card promotion in the wake of this overwhelming demand and safety concerns. The Pokemon Company released an apology, stating they did not expect such overwhelming demand.
The Pokemon Company announced that folks will have a second chance to get the card by spending $30 in the online store on qualifying products, while supplies last. As for the Van Gogh museum, they have indicated that they have no intention of stocking any more Pokemon collaboration merchandise in the future, citing safety concerns for their museum guests in an FAQ on their site.
And that wraps it up for our Games Industry News Roundup this week! Join us again next week for more news about the tabletop games industry and related media. If you have an interesting tabletop news lead, send it to contact@goonhammer.com and we may include it in next week's report!