I've heard that there are people who think "Oh, great, the news. How boring. I better flip to the next channel to continue watching my serialized crime drama, that's much more exciting!"
Honestly, can you imagine having that opinion in 2023? Thinking that the news isn't edge of your seat thrilling? Whenever I turn on a local reporting station, I feel electric. If crime dramas were so popular, why isn't there a musical about it? The news has a musical, of course, everyone loves "Newsies". Crime Dramasies? Lacks the same bite. Christian Bale would never star in it.
While we couldn't get Christian Bale to deliver the news in a memorable musical number, Dan "Swiftblade" Richardson can manage to contain his very normal excitement about being informed on current tabletop industry events to bring you this week's roundup. 
Google Suffers from Possible Reddit Shutout and Layoffs in News Division


International tech giant Google made headlines twice this week with worrying updates for its online search engine.
As AI companies loom large in the digital space, more and more companies are grappling with how to deal with the new technology. With controversial questions of ownership rights and other legal issues still unanswered for Artificial Intelligence companies, many other online companies have taken measures to protect themselves. Large Language Model AI, such as ChatGPT, uses arrays of collected data to generate its written output, and in order to train these LLM AI it needs to be fed increasingly large amounts of data to generate from, typically without any licensing or permission from the sites being used to train the AI.
Many news websites have added bots to their sites to prevent them from being used to train AI, according to a Washington Post article on the topic. This way, the human work needed for these sites to exist cannot be taken without permission or compensation.
Other large news and social media companies have decided to engage in making deals with these AI companies, following the old mantra that "If you can't beat them, make them pay to use your data." As an example, earlier this year Twitter monetized the use of the data from their website that can be used to train an AI by charging companies $42,000 dollars for bulk access to user posts on the site. 
Reddit is the most recent company to enter negotiations with large AI firms. The Washington Post reported that Reddit is looking to charge AI companies for access to bulk data from its site in a manner similar to Twitter. If a deal cannot be reached, an individual familiar with the source stated that Reddit would block Google, Bing, and other search engine companies in order to keep large language model AI away from the site. If this change occurs, any search done on a search engine will not produce any results from Reddit for any user of the search engine, whether you are using it to train an AI or not. It will be a massive blow for traffic on the website, one that Reddit leadership believes it can survive in order to prevent AI from training off its site without compensation.
Additionally, this comes as Google joins other large tech companies like Facebook in cutting jobs in their news division. According to CNBC, Google has cut 40-45 positions from their news division as the company tries to downsize during economic uncertainty for the tech giant. These jobs oversee what articles and stories make top billing in the Google news results. Losing workers and leadership will reduce the quality and frequency of moderation in this space, in a media landscape where content moderation is already a hot-button issue.
In the tabletop gaming world, both of these stories mean that discovering content for games could become much more difficult using search engines like Google. Using Warhammer as an example, Reddit accounts for a large number of search results for topics like lore or images of painted models to be used as reference. Additionally, these layoffs on the news division likely will increase the misinformation found in a search result, making reliable information about gaming topics harder to find.
"Googling" a topic is synonymous with getting quick and accurate information or answers. With these pieces of news combined with the large layoff at Google early this year, the days of googling something to get a good result may be numbered. 
Microsoft Finalizes Deal to Acquire Activision Blizzard King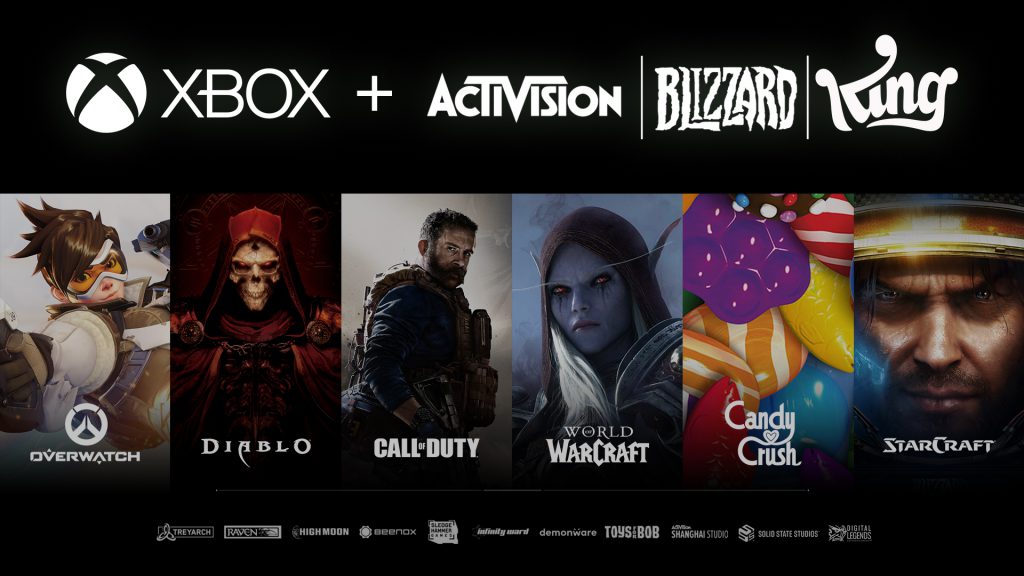 After two years of court battles against the FTC in the United States and the CMA in the United Kingdom, Microsoft has finalized a deal to acquire Video Game publisher Activision Blizzard King.  
The deal, which took effect on October 13th, is the largest amount that Microsoft has paid for any acquisition at $68.7 billion USD. It follows two years of legal battle against the Federal Trade Commission in the States who sued Microsoft on competition concerns, followed by needing to restructure the deal to appease the Competition and Markets Authority in the UK. Having negotiated an agreement with the CMA and defeated the FTC in federal court, the merger to bring Activision Blizzard King under the Microsoft banner is now final.
Activision Blizzard King CEO Bobby Kotick will be staying on at the company until the end of 2023 to help assist with the transition. Kotick came under heavy criticism over the last few years as Activision Blizzard King was barraged with bad press about just how toxic the workplace conditions were at the company, from extended crunch times to union busting to sexual harassment. Kotick's removal from the company can't come soon enough — it's good riddance to bad rubbish — but unfortunately he'll receive a cozy $375 million compensation package on his way out.
The Microsoft Gaming CEO was very optimistic in his press release about the finalization of the gigantic merger. In the blog update, Phil Spencer wrote, "Together, we'll create new worlds and stories, bring your favorite games to more places so more players can join in, and we'll engage with and delight players in new, innovative ways in the places they love to play including mobile, cloud streaming and more." 
Spencer also mentioned the possibility of bringing Activision Blizzard King games onto Game Pass in the future, and cited the importance of inclusion in the workplace culture and design of future Activision Blizzard King games.
Magic: The Gathering Announces Collaboration with Marvel Comics

Hasbro Inc. announced on Monday through a live-action announcement video that it will be expanding its partnership with Marvel Comics into the world of Magic: The Gathering.
The press release from Marvel Comics states that we can expect to see the premiere set from this crossover to hit store shelves in 2025. This set will be a part of the Universes Beyond Magic: The Gathering sets that focus on crossover IPs including Warhammer 40,000, Stranger Things, and most recently Doctor Who. What really raises eyebrows is the mention that this will be the first of several sets focused on the Marvel IP "for multi-generational fans to collect and play". 
Previously, Universe Beyond crossover sets have been a one-and-done affair. Since this is going to be several set releases, it appears that rather than getting a set based on the entire Marvel comics universe at once, we will get sets focused on the popular teams with each release, like the Avengers, the X-Men, and the Spider-man characters. Whatever these sets will look like, it easily represents the largest of the collaborations we've seen so far for Universes Beyond. 
On the one hand, Marvel comics and its IP are cultural monoliths and it's hard to imagine a world where these sets are not slam dunks in terms of sales figures and generating interest into the game. On the other hand, Universes Beyond clearly is no longer an occasional novelty category of Magic release and represents a major part of its increasingly crowded schedule, further diluting its own IP and storytelling between sets in favor of letting other brands get the spotlight.
We will learn more as the 2025 release window approaches. I personally look forward to, for the cost of a few measly mana, proving once and for all that Wolverine can beat up Nicol Bolas. 
Games Workshop Announces 2023 Christmas Battleforce Sets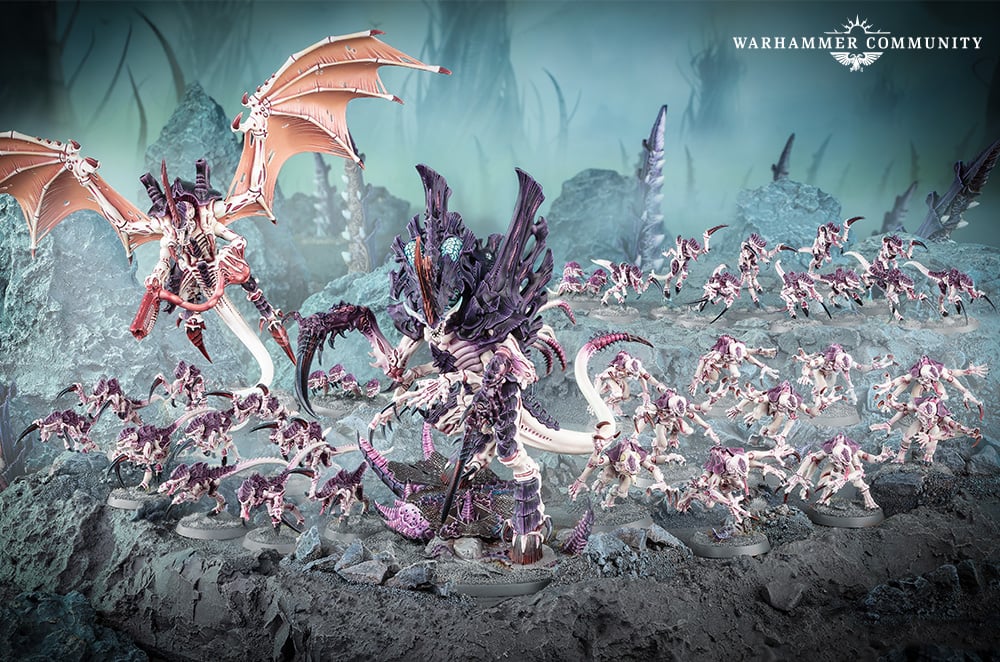 Games Workshop announced on Monday the return of the holiday battleforce boxed sets this year for both Warhammer 40,000 and Age of Sigmar.
While battleforce sets were initially released in 3rd edition as the original start collecting/combat patrol boxed bundle, the current iteration of Battleforce boxes started in 2016 as a bigger faction specific bundle with some big discounts, typically retailing between $200-$250. 
On the 40k side, we will be getting six sets, and we see some expected boxes and some welcome surprises. Space Marines and Tyranids are both getting boxed sets, which is unsurprising considering they are the flagship factions for ninth edition. Joining the Xenos ranks is an Ork box centered around Beast-Snagga models and a Votann box. Imperium factions also get an Astra Militarum box with not just one, but two Rogal Dorn tanks. Finally, Chaos only gets one box this time around, but this World Eaters box might be the best of the bunch since Angron, Berserkers and 2 units of Eightbound is an extremely solid start to a World Eaters collection.
For Age of Sigmar, we get four sets and no box for destruction factions. For Order, Seraphon get a set showing off some of its very pretty new releases this year. Slaves to Darkness represent the Chaos factions with a box focused around Bel'akors best pal Eternus. Death players get spoiled this year with a box for Soulblight and Ossiarch, promising to bring the popularity of these factions in the Age of Sigmar meta to a middle.
If previous years are anything to go by, we can expect these boxes to be released around early December.
Paizo Provides Pricing Updates and New Sustainability Measures for Flagship RPGs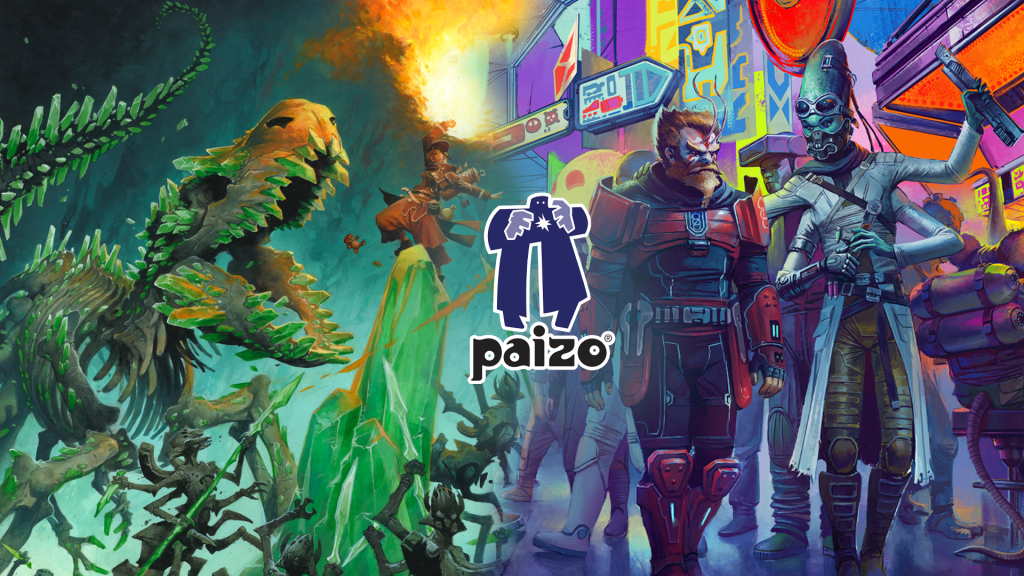 Roleplaying game company Paizo released a community blog post on October 18th detailing some pricing updates into the next year, as well as new commitments to making environmentally-sustainable products.
In the blog post, Paizo company president Jim Butler started by ripping off the proverbial band-aid and announced price increases for most of the physical products for Paizo's flagship games, Pathfinder and Starfinder. The blog post cites inflation and industry conditions for its need to increase prices on these products, and lays out the structure of how much prices can be expected to increase depending on the item. These price increases will be taking effect on October 25th, 2023.
The post does make a point that the core books for Pathfinder game will not be getting price changes, and will remain $60 USD. This includes the Players Core, the GM Core, the Monster Core, and Players Core 2 books. This $60 price point can be guaranteed for the product through at least the first printing.
In more positive news, Paizo announced additional efforts to make sure its products are produced in a way that is environmentally sustainable. The company will continue to use soy-based ink in its books, and going to be using FSC certified paper in its future products. 
Jim Butler expands in the blog post by summarizing what FSC certified paper is, stating "…the paper Paizo uses will come from ecologically sourced forests that prohibit deforestation (replacing the trees they harvest with new growth), require biodiversity and old forests to be protected, protect the rights of Indigenous Peoples, and ensure that Paizo has a sustainable source of paper for many years to come".
Paizo also announced that it will be focusing on shipping methods that use more recycled products and phasing out foam corners in favor of starch packing peanuts and air pockets.
And that wraps it up for our Games Industry News Roundup this week! Join us again next week for more news about the tabletop games industry and related media. If you have an interesting tabletop news lead, send it to contact@goonhammer.com and we may include it in next week's report!