Here we go with another mission in the extremely serious Goonhammer Approved series, where the Goonhammer crew present new, exciting scenarios to liven up your game nights. Today Chris "head58" Tatro delivers a spicy dish for Adeptus Titanicus Narrative Play.
Shortly after I started playing Adeptus Titanicus I was browsing the internet for Z-gauge model railroad buildings and terrain. Most of the things I found were too Americana-themed and not really applicable to the grim darkness of a future where there is only war. But then I saw the "Z Scale Building Mexican Restaurant Pre-Cut card Stock Kit" and I slammed the BUY IT NOW button so. fucking. hard. I had no idea what I would do with it, but I knew I needed it in my life.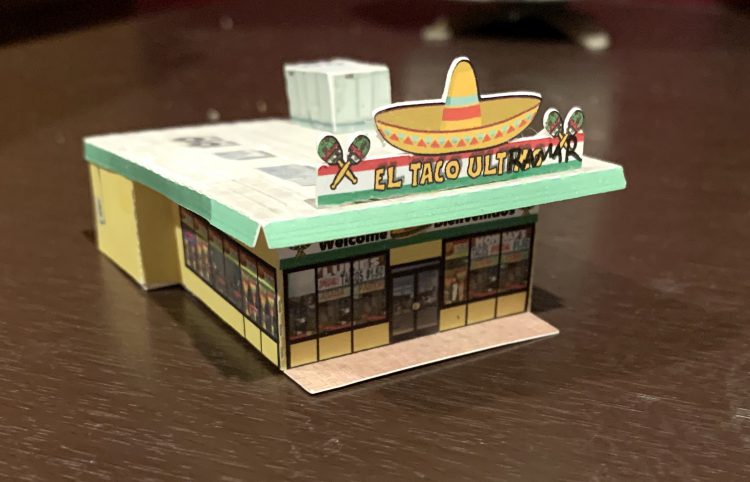 Before the kit had even arrived I began scheming on a scenario where I could use them. The idea for a hunt for a lost taco STC hit me out of the blue, with destructible terrain and maximum mayhem. And event submissions for a local con were underway so I figured why not? The participants ended up having a blast and fortunately appreciated the scenario in the spirit it was intended. Buildings were smashed, Warhounds blew up and caused chain reactions that took down other Titans, tacos were eaten, we leaned to laugh and we learned to love again. Since it went over so well I thought other Goonhammer readers might enjoy it as well.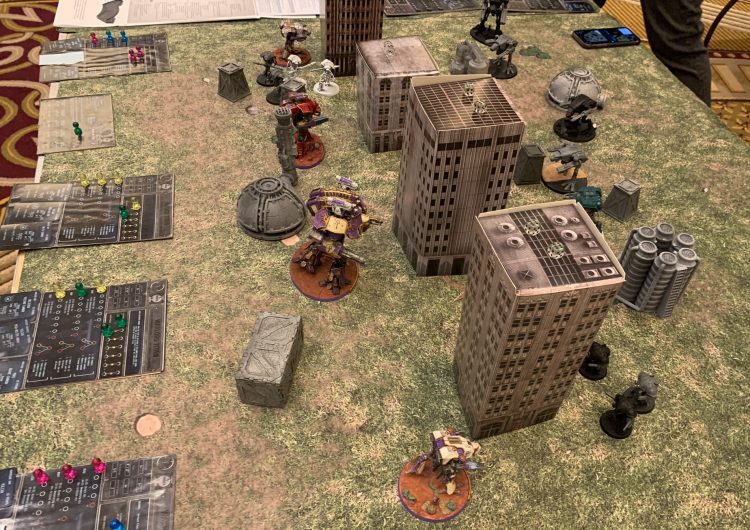 For the TACO TOKEN you can print and cut out a picture of a taco and stick it on I don't know a poker chip or piece of cardboard. Or you can order your own Z scale Taco Hut, or use a Hot Wheels food truck (the scale is way off, but we're not really going for street grade simulationism here, are we?), or if you have access to a 3D printer you could scale down a file and print up a few dozen (the thought of an epic scale fleet of taco trucks with land raider weapons stuck to the top amuses me more than it probably should).
For the Difficult terrain zones I threw some spackle and gravel onto a CD (kids, ask your parents about CDs), painted it brown with a quick grey dry brush, and glued on some broken up bits of 3D printed epic scale buildings.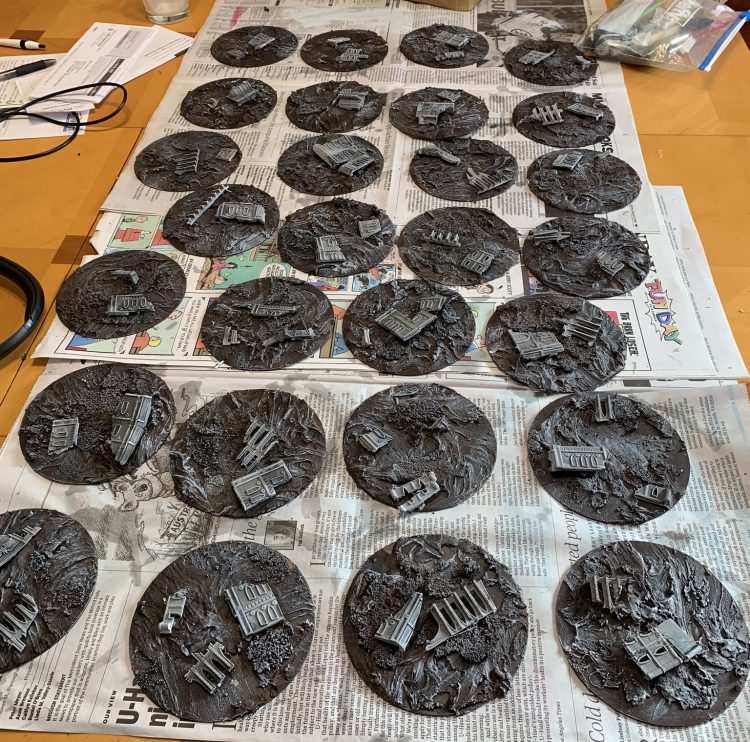 Download the Goonhammer Approved Adeptus Titanicus scenario "The Devouring of Chipotle IV: A Run for the Border" here.
Go. Hunt. Eat tacos.
Special thanks to Josh Pearson for helping with playtesting and listening to me babble incessantly about tacos for six months.