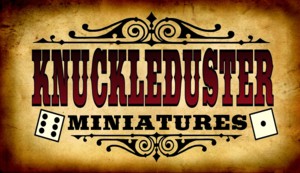 There's a small local convention coming up so I decided to paint a bunch of Wild West minis, put on my spurs and attend the Gunfighter's Ball. If you've been to AdeptiCon before you've seen the amazing setup that GFB creator Knuckleduster puts out in the Vendor area – we decided to have a little chat with Forrest Harris, the owner and proprietor.
Can you tell us a little about yourself?
I'm the founder and sculptor of Knuckleduster Miniatures. I'm 55 years old, live in Normal, Illinois. I'm married and have two adult sons. I'm originally from a rural area in Western Illinois, went to college here in Bloomington-Normal, and got a master's degree from SIU in rehab administration. I've been an artist and musician my entire life, and a gamer since I was 12 years-old!
What is Knuckleduster Miniatures?
We're a company that makes an extensive line of large 28mm wild west figures and accessories. Our flagship game, Gunfighter's Ball, has become one of the most popular tabletop miniature western games ever made.
How did it start?
I started publishing books in 1998 as Knuckleduster Publications. I started sculpting in the early 2000s, and by about 2005 I was casting and selling my own figures.
Is KM your full time job? If not, what do you think would it take to do that?
It is a full-time job for me and I have two part-time employees. I work every day from about 7 am till around 2, then do some more work in the evening.
Can you tell us about the entire process you go through to get miniatures that we can purchase?
I sculpt digitally and print our masters on and Envisiontec jewelry-grade resin printer. I make a vulcanized rubber mold of the masters and cast metal masters of the originals. I then create duplicate masters of each figure that go into production molds. Once cast, a set is inspected and packed in a clamshell with a header card, heat-sealed, and off it goes!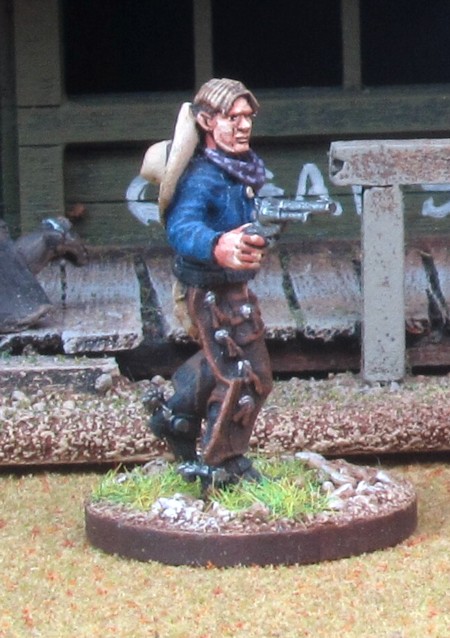 I believe that you had started your business using handmade sculpts and went to 3d sculpts at one point – can you tell us about that process?
About 2012 I became aware of digital sculpting and started experimenting around with free programs, trying to get a handle on the basic ideas in 3d. I saw some of the early digitally-sculpted figures and realized that hand-sculpting had a limited future and I'd better adapt or go the way of the village blacksmith!
I bought Zbrush early on and started working on tutorials and before long I had designed the first few 3D objects that I could sell; a set of potbellied stoves and a piano. All of my early stuff was printed by Shapeways, but it wasn't quite up to commercial-grade. So I realized early on that I needed to invest in some serious equipment, which is how I ended up with the Envisiontec (Games Workshop uses one, by the way).
What are some of the biggest challenges your business faces right now and in the future?
The current challenge is keeping up with demand. We're augmenting our manufacturing with a couple of trusted outside vendors who are doing some of the casting.
In order to constantly create new products, I need creative space to do my design work, and that means getting some of the manufacturing and administrative load off my shoulders.
I'm always scanning the horizon to see what opportunities and threats are out there. An interesting development is the print-at-home revolution.
Rather than seeing it as a threat, I see it as a tremendous opportunity. I plan on creating some new product lines to launch as STLs and see where that leads. I will not be putting any of my current figures out there as STLs, however.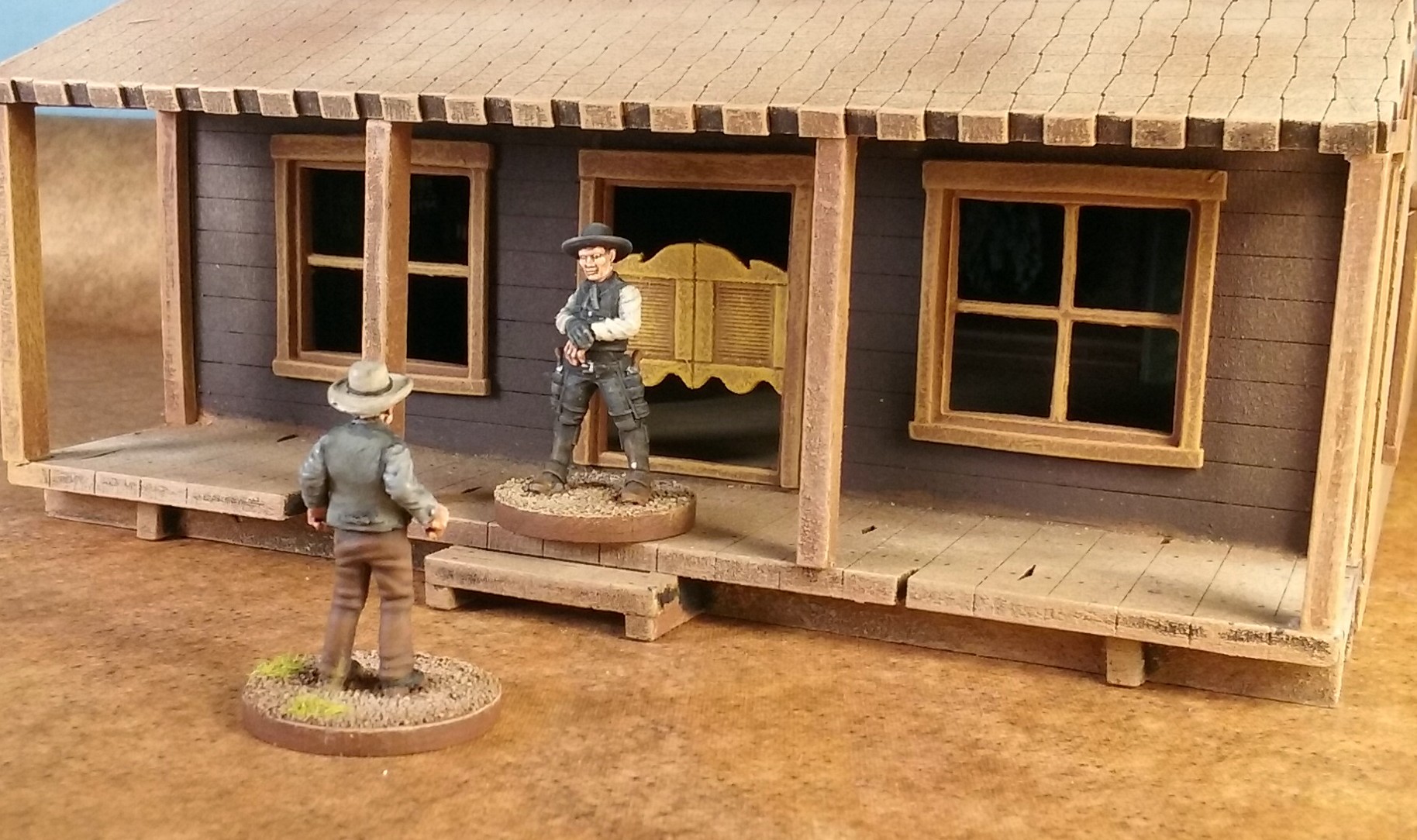 Gunfighter's Ball has been very enjoyable – how did that game come about?
Thank you! I realized that I needed a game to go with the miniatures, because today's gamers would rather buy into a system than cobble together rules and figures from different sources.
And since the genre is so good for novice gamers, I wanted it to be enjoyable (not tedious) with a low barrier to entry. So we started with some basic rules and started playtesting at the shop every Wednesday afternoon with a bunch of retired guys and shift-workers and the game evolved into what it is today.
The single biggest contribution to the rules was by my co-author Brian Martin. He was able to flesh out the rules, spot inconsistencies, and add detail. We had a great working relationship and were able to bounce ideas off one another. He was extremely important to the evolution of the rules, from the big concepts right down to the proofreading.
What does support for GB look like in the future?
I've got several projects in development. You may have seen the house rules that I'm publishing in a serial format on the FB group. Once I've collected enough of these, they will go in a book called Sporting House Rules.
They will be presented as a series of optional house rules that you can choose from rather than a second edition of the base rules; I think we can all name some rules out there that constantly make you buy a new edition of the rules to keep up, and we're not going to do that to people.
More card decks are on the way. I am designing a weapons and items deck. A main feature of that will be very specific historical firearms with the ranges and to-hit numbers printed on the card so you don't have to use the chart. These cards will also add damage and draw speed modifiers, as well as very specific malfunction results.
The new Gunfight Royale boardgame will also help fuel some new ideas for Gunfighter's Ball, like the dirty trick deck and the time track that starts ticking when the first character is mortally wounded, preventing a stalemate.
I've got people talking to me about a tournament play system. I'm all for that, but it will take time to develop if we're going to do it properly.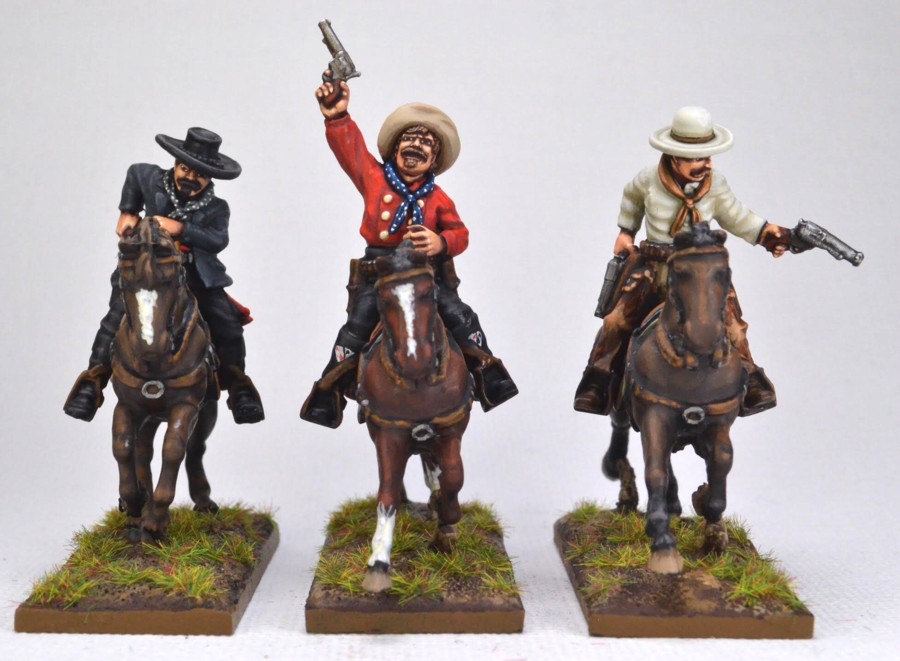 Do you think you'll stick to Wild West for the future, or are there other periods you're interested in?
I'm a Napoleonic gamer at heart, but there are plenty of those games out there. Old West is fine for now. If a company is lucky enough to be associated with a genre as strongly as we are with the Old West, they should be thankful. Some people strive for that their entire careers and never achieve it. You can expect me to keep cranking out western stuff for a long time. You might see a pet project here and there, but nothing that takes us too far afield for too long.
Gunfighter's Ball has some great accessories – like chips and custom card decks – how hard is it to wrangle all that stuff into your game and shop as a small developer?
We bought 30,000 clay poker chips for the launch of Gunfighter's Ball and we just got to the bottom of the last box. Sourcing stuff is a skill I developed after years in the industry.
Aside from commodities like the chips and dice, the advent of on-demand printing and small game parts manufacturers (Lighning Source, Superior-Pod, Gamecrafter, etc.) has made it very easy for a small company to produce things that used to require a huge print run and initial investment. So we're not bothered by that stuff at all; if it's an accessory that will make the game better I'll figure out a way to acquire it and make money off it.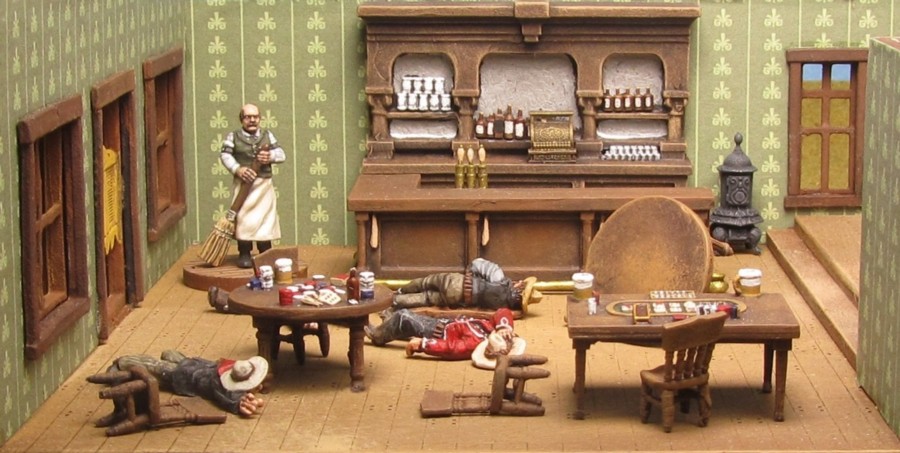 What are some of your biggest inspirations for Gunfighter's Ball?
The game Desperado by Tom Kelly was a huge inspiration, as was Black Powder, not in terms of game mechanics, but in the way Warlord presented the rules and the attitude behind them. I want the players to feel the time period speaking to them through the game, and I want the game mechanics to stay out of their way while they're doing it.
History is my biggest inspiration. I grew up with a Grandmother who was born in 1898 in rural Illinois, so I've been exposed to "the old days" since I was a kid. The Earps were born in Monmouth, which was about 10 miles as the crow flies from the Harris family farm at that time. My Great-Grandfather White used to travel to the Texas panhandle in the 1880s and buy cattle. He was even in a saloon fight where a buddy of his was stabbed. I feel like I "get" the era better than a lot of people who only know about the 1800s through movies.
What are your top 10 western movies / TV series?
Let me preface this by saying that I'm not much of a movie or TV fan. I can count the number of movies I've watched in the last year on one hand and I don't have any TV series that I'm currently watching.
I suppose the old John Wayne and Clint Eastwood movies would have to be my favorites, as well as newer ones like Tombstone and Young Guns. I really liked The Ballad of Buster Scruggs. I never watched the old TV shows people always want me to sculpt characters from (well, very few of them anyway).
I guess because I've gone into such depth with my study of the history that movies and television from any era just irritate me. Tombstone was the best and showing the people in an authentic light in my opinion. As I read accounts from that time period, the feel and tone of Tombstone was just about perfect.
What are some books wargamers should read for inspiration and knowledge about the Old West?
Anything by Bob Boze Bell! His illustrated histories are top-notch and give you a very strong flavor for the era. There are about a dozen of them, and they almost read like graphic novels, but they're packed with the best research, extensive photos, maps, diagrams, and original artwork by Bob. You can find them through a Google search. I just read his latest book which was all you'd want to know about Wild Bill Hickok.
I recommend Casy Terfertiller's book on Wyatt Earp, as well as an old book called Kansas Gunfighters. The Time-Life West series is a very under-rated resource.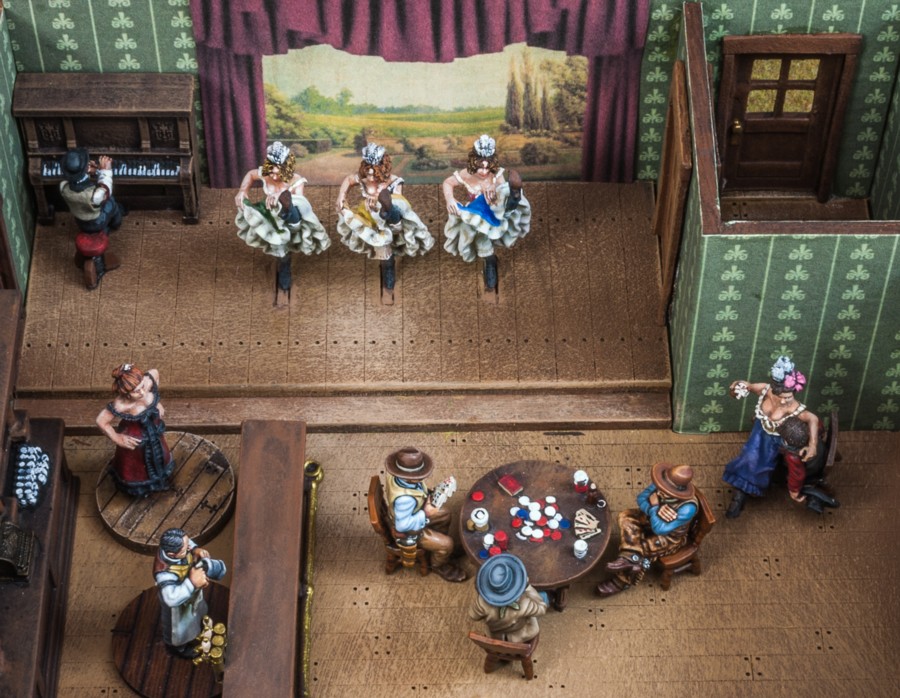 How do you foresee the availability of 3D printing impacting your business in the future?
I embrace it. As I alluded to earlier, I will be creating products specifically for people to print at home. These might be playing aids and terrain bits, but they might be entire new product lines. I have some weird west stuff I'm sculpting right now that will form the backbone of a few new product lines using the basic GB rules. The working titles are Gunfighter's Nightmare and Gunfighter's Quest.
You have an 1812 line – do you ever foresee yourself going back and 3D designing those minis?
Every once in a while I toy with that idea, but I hesitate to do that for two reasons. First of all, it's a period with very limited interest. Secondly, people are still collecting their armies and it would be very disruptive to them if I replaced the line with stuff that didn't match. My 1812 customers seem to like them the way they are, so I think I'll stick with that. Now a home-printed series of 1812 figures could happen at some point.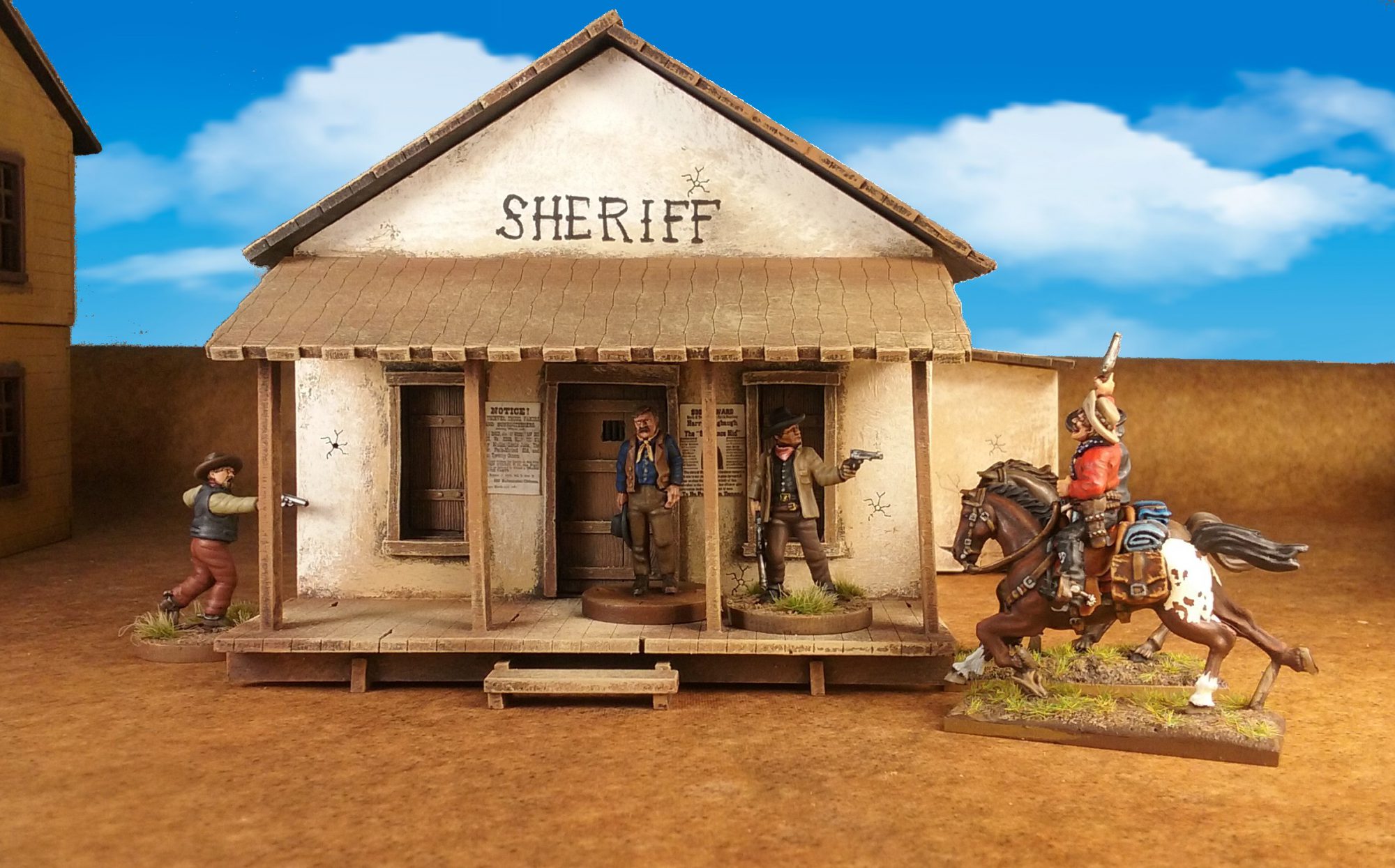 You have your own MDF line – can you describe the process of doing that? Do you cut your own MDF etc?
I send sketches of what I want to a designer and then have it cut by a company in Virginia called The Phalanx Consortium. They've done a great job for many years and are really nice folks.
Anything else you'd like to tell us?
I will be at Adepticon and Little Wars this year. Our products can be found on Knuckleduster.com, and at various retailers including The Phalanx Consortium, Michigan Toy Soldier, Dzur's Treasures on Ebay (very large retailer who orders thousands at one time from me), Cardboard Dungeon Games, Discover Games, Dark Horse Hobbies, and others. At wargame shows that I don't attend, you can find us in the Warlord USA booth or the Phalanx Consortium booth. And of course, the majority of our orders come through www.knuckleduster.com and our secure shopping cart.
Big thanks to Forrest Harris from Knuckleduster Miniatures for taking time out for an interview this week – check back later for more Historicals content!