One quarter of the year is already done. After a gigantic hobby round-up from our Goonhammer patrons, our contributors are back sharing their own progress!
Corrode
After a few months of quiet with painting, I've come back full force with the new Drukhari codex inspiring me to great cracking again. Quite a lot of this has taken the form of building and priming rather than models actually getting finished yet, but I have painted a new Succubus and some Mandrakes. I also finished off the Heavy Intercessors that have been 90% complete on my desk for months, and then whipped up the Gravis Captain that accompanies them in an afternoon painting session chatting with some of the other Goonhammer members. Finally I've painted a Sister of Battle, because apparently focusing on a single project at once is just impossible.
Charlie B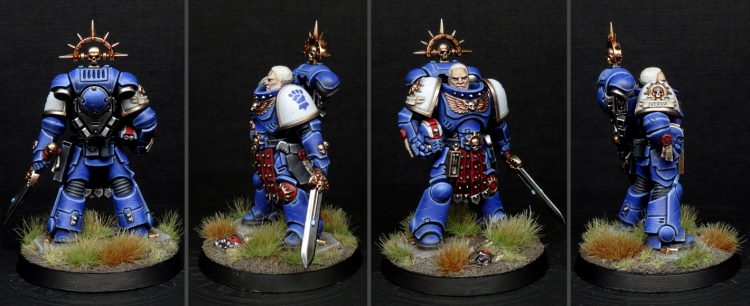 This grumpy old boy is the fifth and final member of my Primaris command squad, and I'm happy with the results for the time I put in (about 9 hours). With him done, the initial Cobalt Scions force is finished. Woo! Eighteen months of slow but satisfying progress. I covered the paint recipes over on the Beard Bunker, along with his lore (how's a Primaris marine this old?). With the essentials on the battalion complete, I got them crusade-ready by filling out the Automated Crusade Roster I designed. I've used the version of the unit card that has space for each unit's rules, like so:

In case you're wondering why it's so tall and thin, it's because it's designed for smartphone screens. I've also added links to speed up navigating between different units, and arranged my order of battle so that I can clearly see how much of a battalion detachment I've filled up. Here's the order of battle sheet:
You'll note that I'm way over my supply limit; I wanted to have sheets ready for every unit I've painted. When the crusade actually starts I just need to temporarily remove some unit names from the order of battle, and it'll recalculate my supply level. If I type the name back in when the unit gets added, all the numbers will reappear.
Being a very visual person, I wanted to have a portrait of each unit on its card since that just makes it easier for me mentally. Luckily I already made a bunch of portraits when writing the wiki page where I store the army's lore, so I jammed those in. Here's all the portraits together: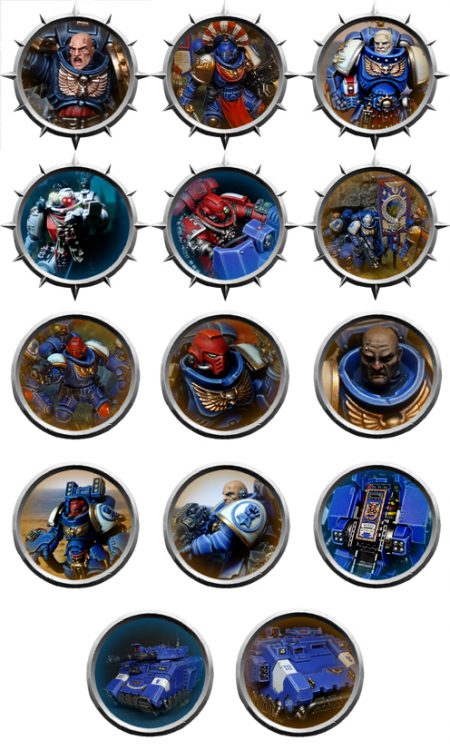 If you'd like to look at my sheet as an example of a personalised roster, you can view it at this link. The blank template and user guide can be found over at the Beard Bunker.
Bair
It was my birthday Saturday and clearly GW knew this since they were so kind to release the Warmaster kit on the same day! I was worried it wouldn't arrive but at 1pm it decided to turn up. After getting to work immediately, having some birthday cake, and not sleeping as much as I should have, I got my first Warmaster done within 30 hours of receiving; unfortunately unlike the others I wasn't able to get this one done in a single day, but hey, it's a little bigger. Needed to take a new family photo of course with my other War Griffons!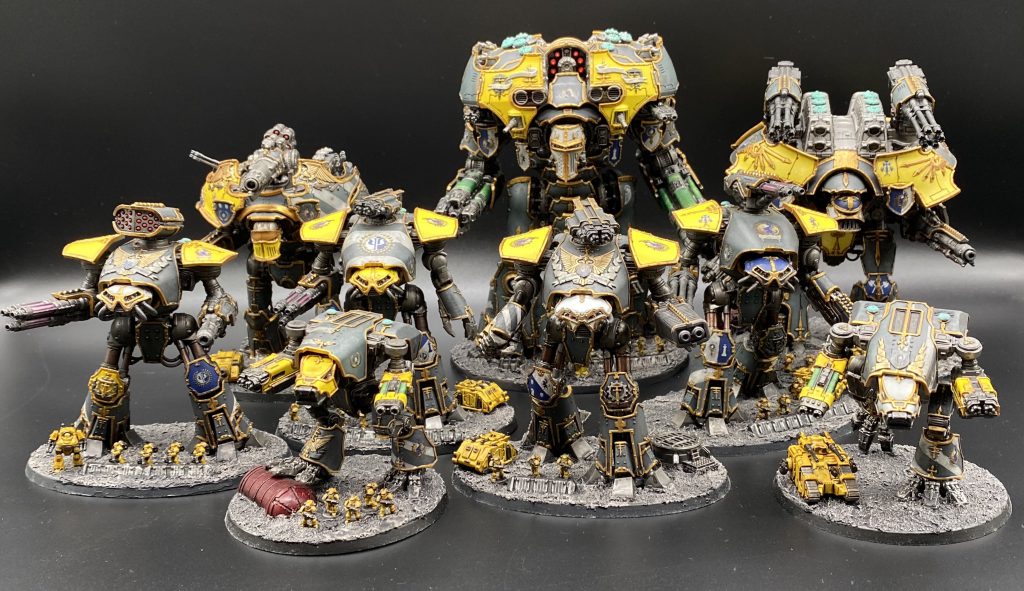 Rockfish
I of course got some painting done in this half of the month, notably I got some skeletons from cursed city done! Not a record for turn around, but not bad given they were done within a few days of the box arriving.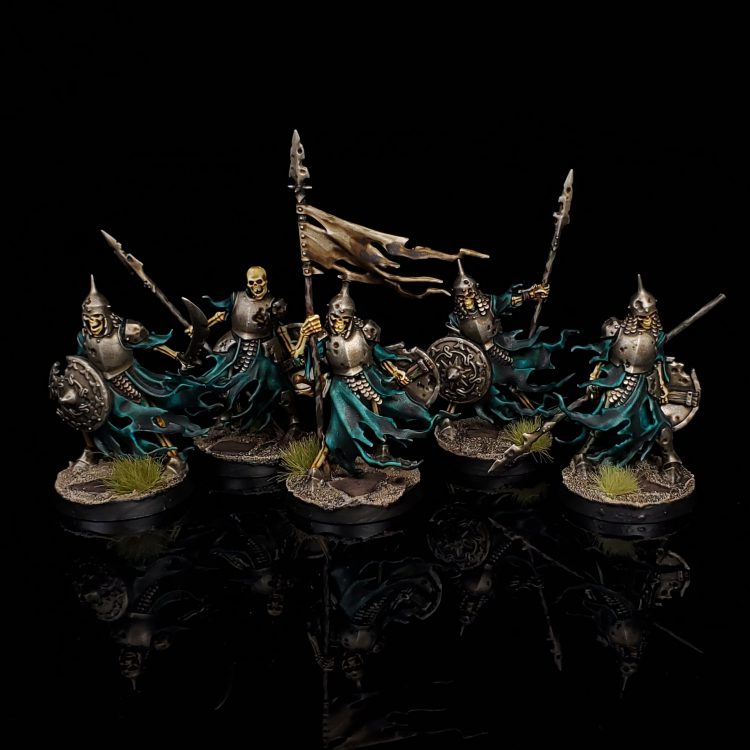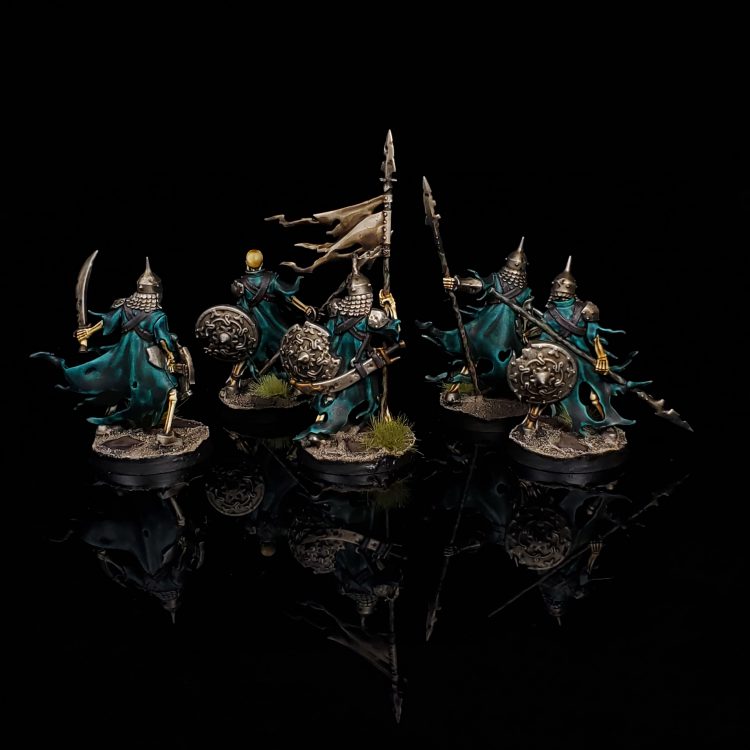 I also finished off my necron backlog!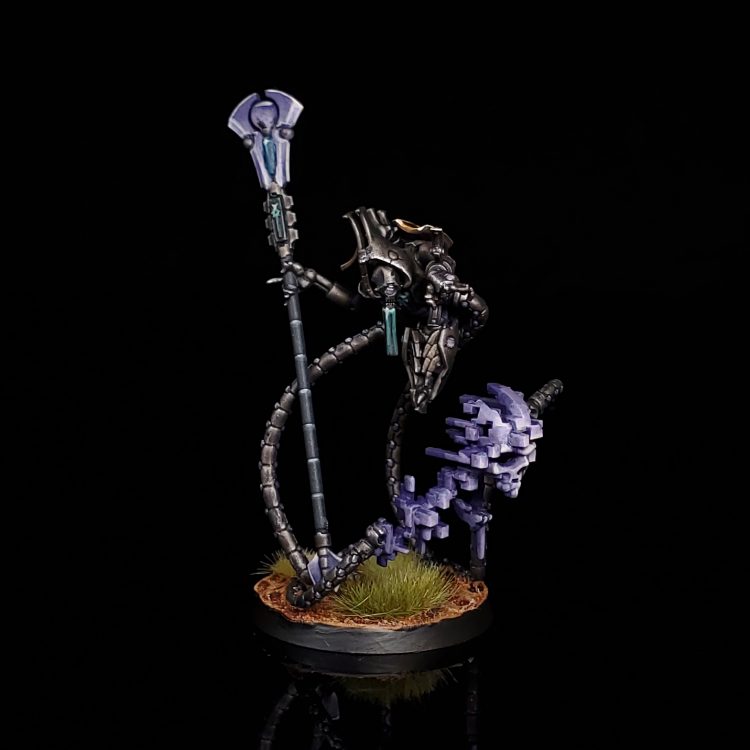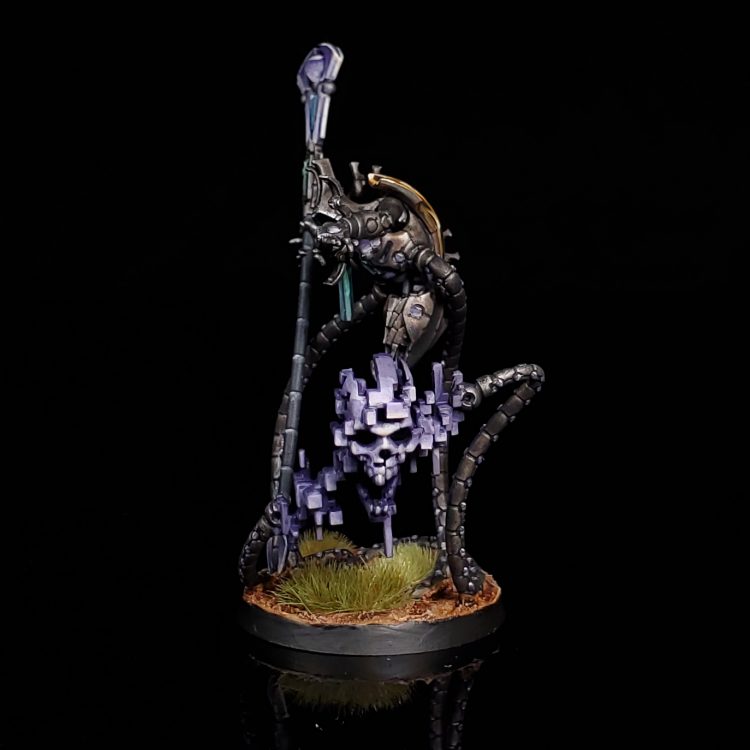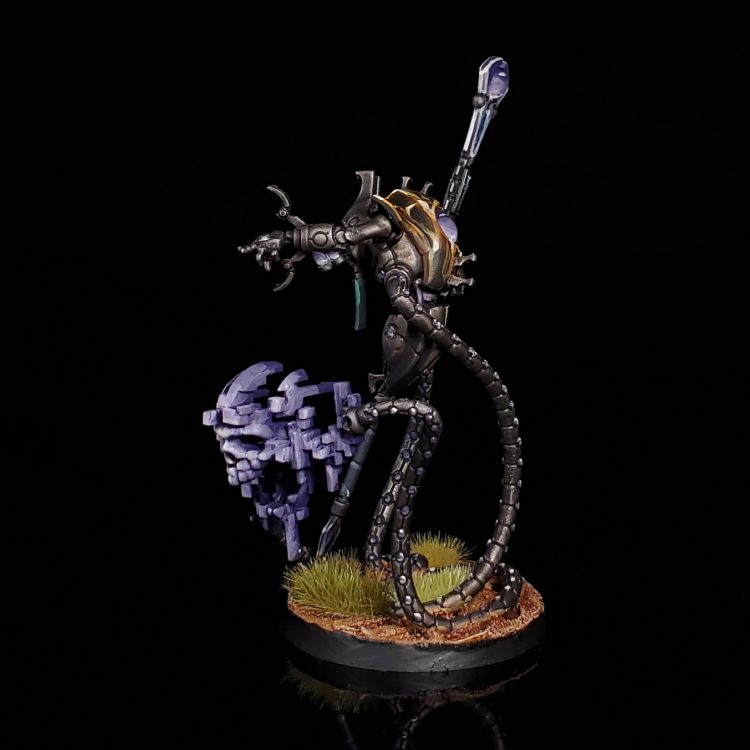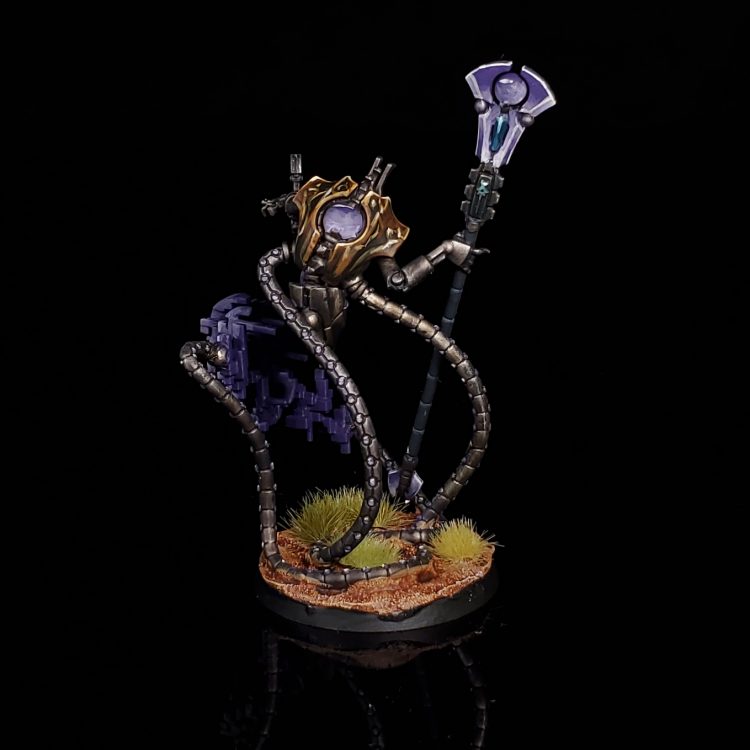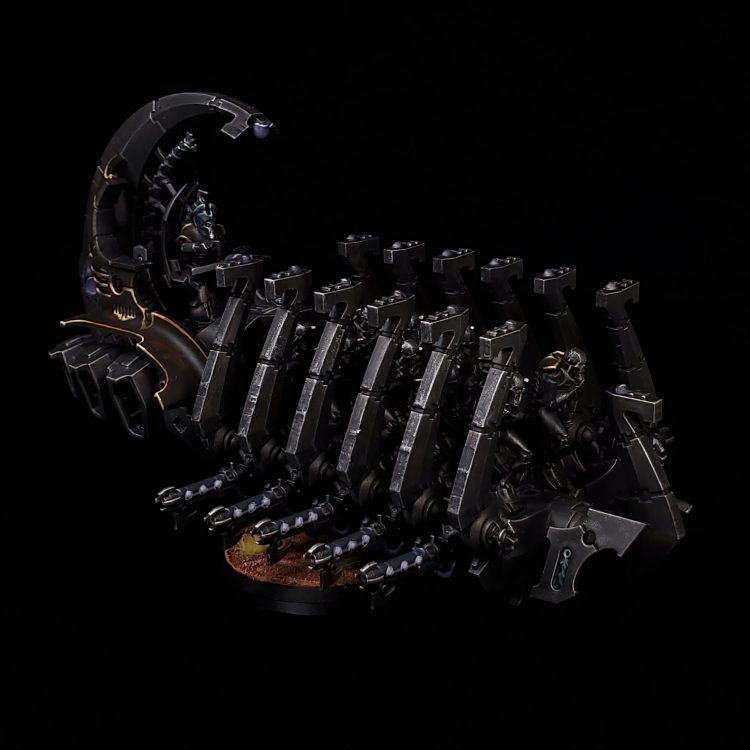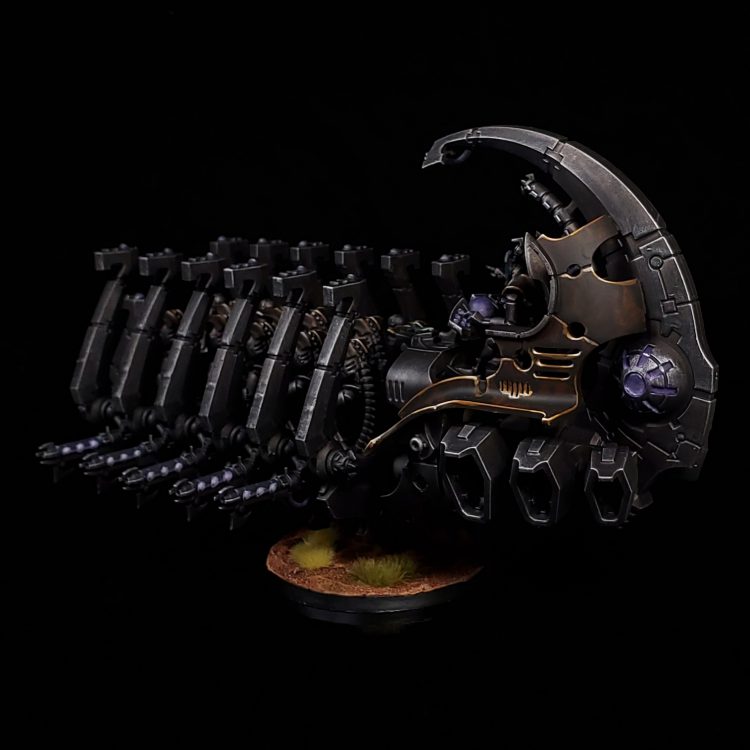 Along with continuing to expand my Admech, whose codex got unfortunately delayed.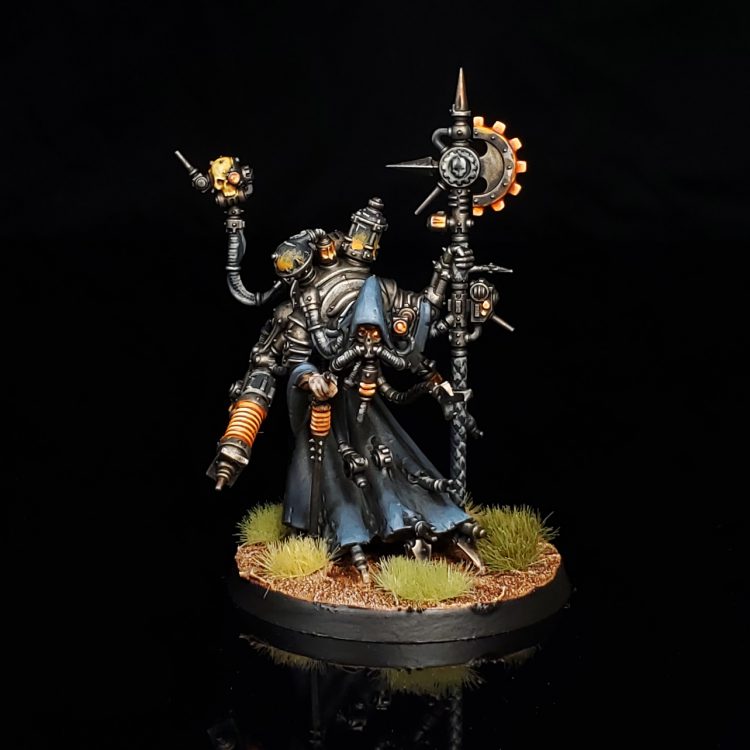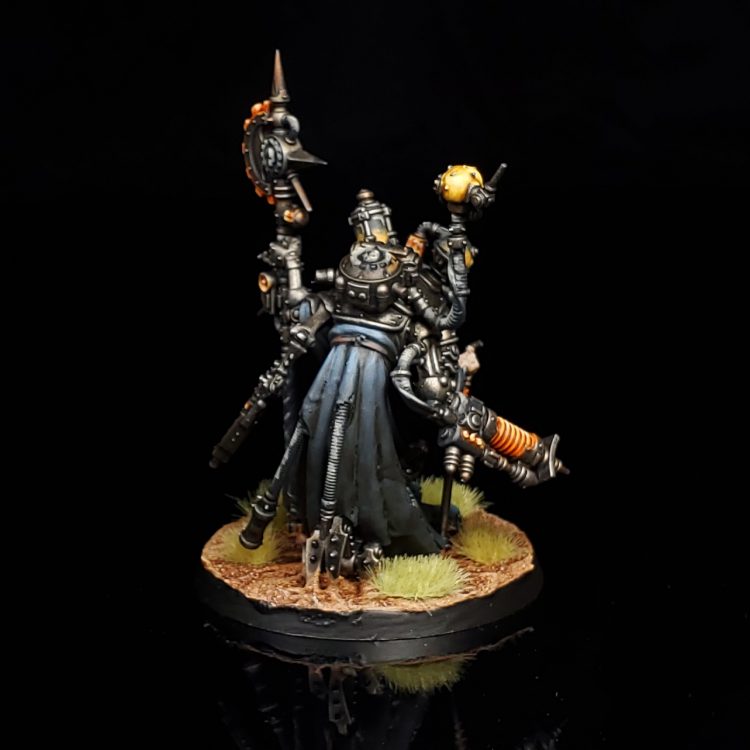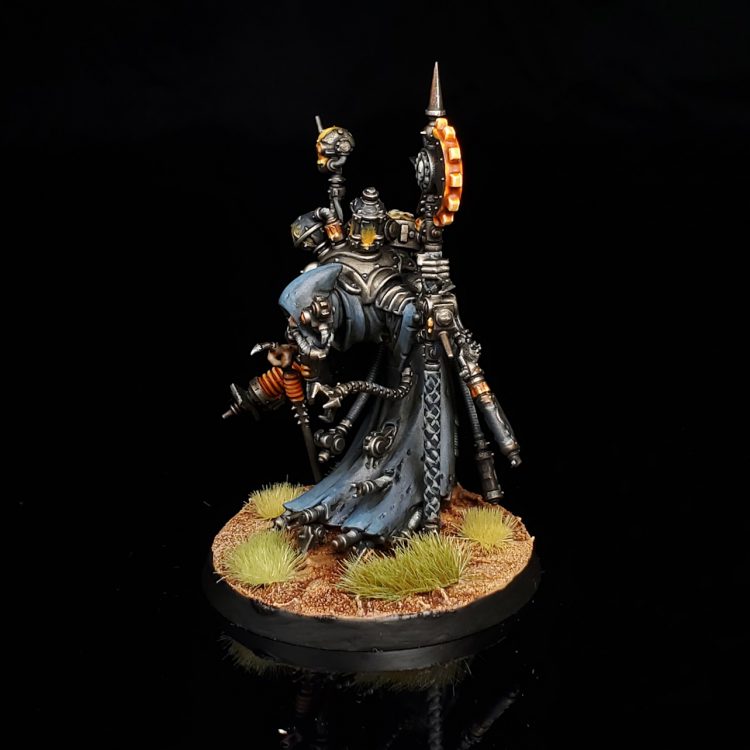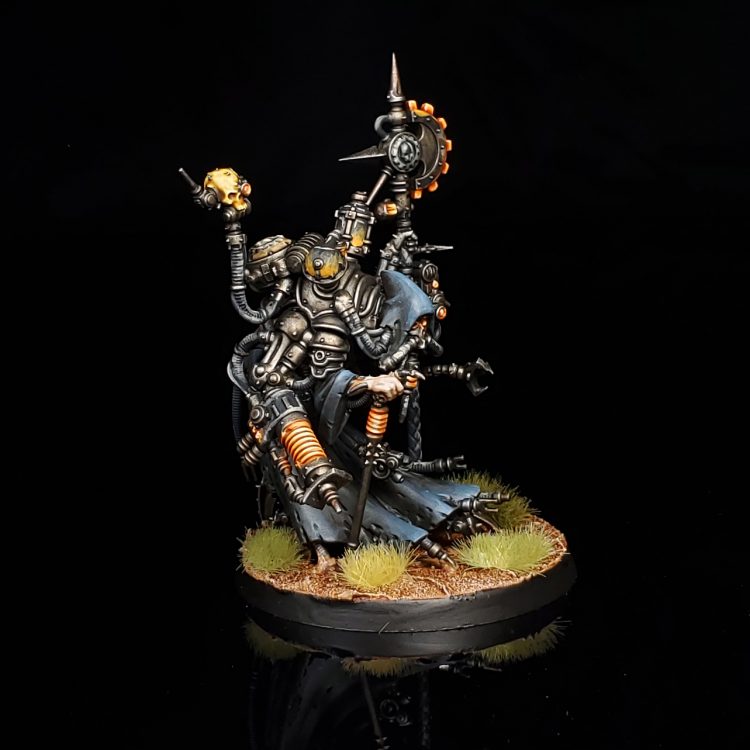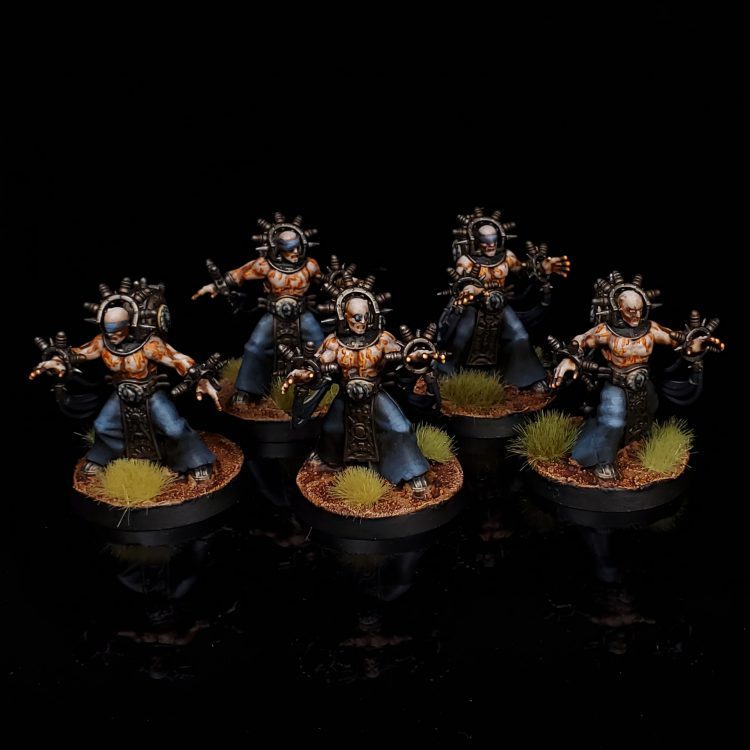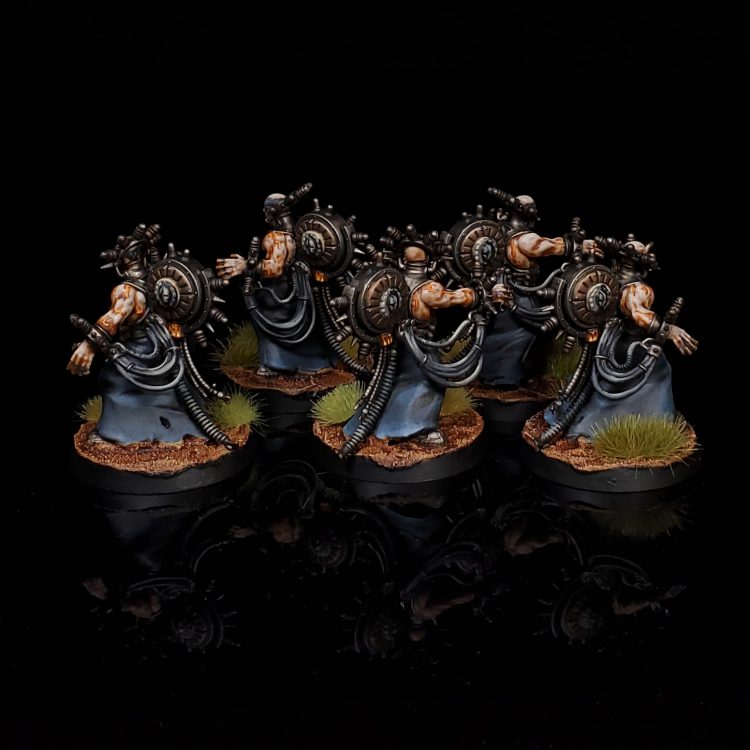 Including doubling my laser chicken count!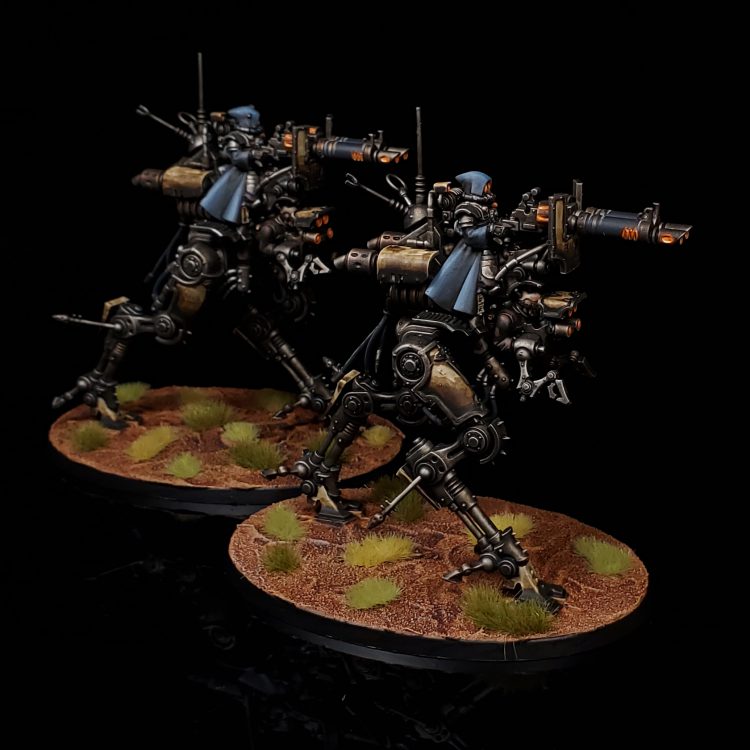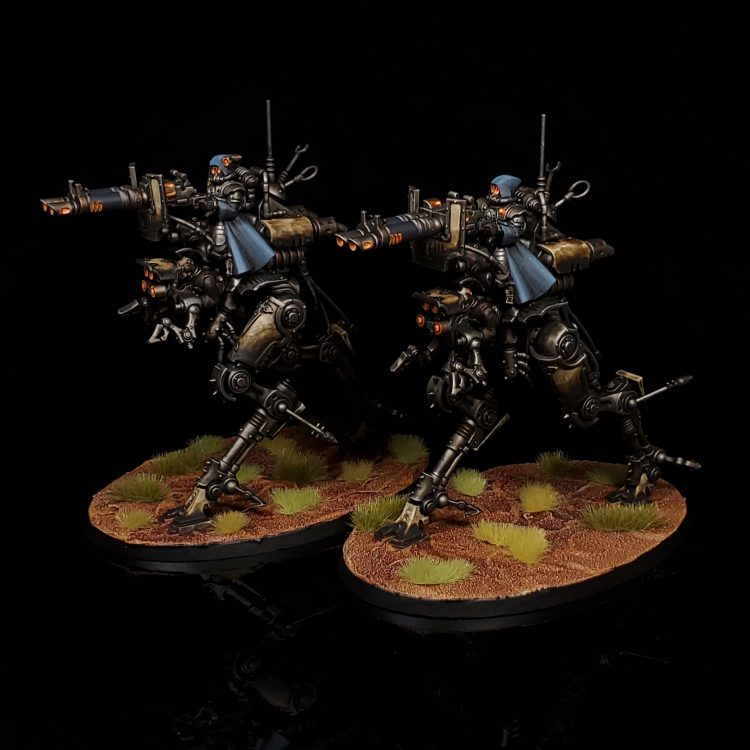 SRM
We're entering Spring, The Season of the Himbo, and I've been knocking out some Chaos idiots for it. First and foremost, this is a group of Untamed Beasts for Age of Sigmar: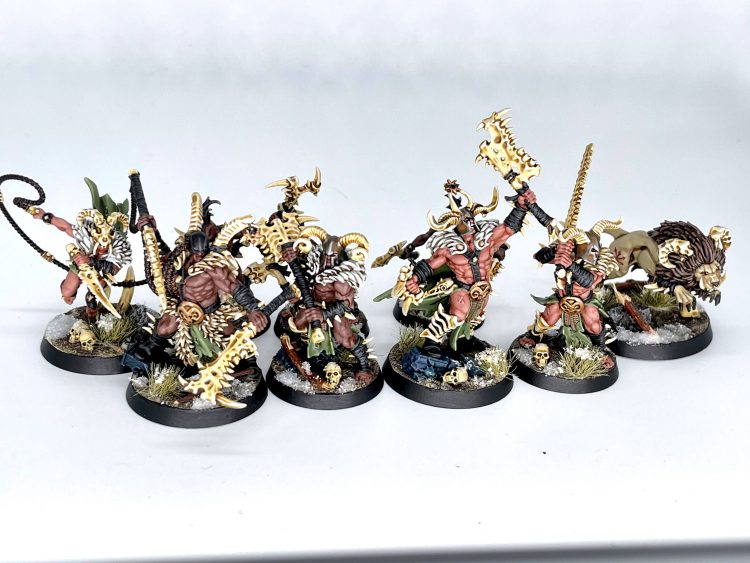 These are the first models I've painted this year for AoS or 40k, two games I ostensibly play. They were a ton of work for 70 points of chaff, so I haven't gotten to the second group of 9 yet. Still, I'm happy with how they came out, and Skeleton Horde on the bone was a real time saver. Contrast is good stuff, y'all.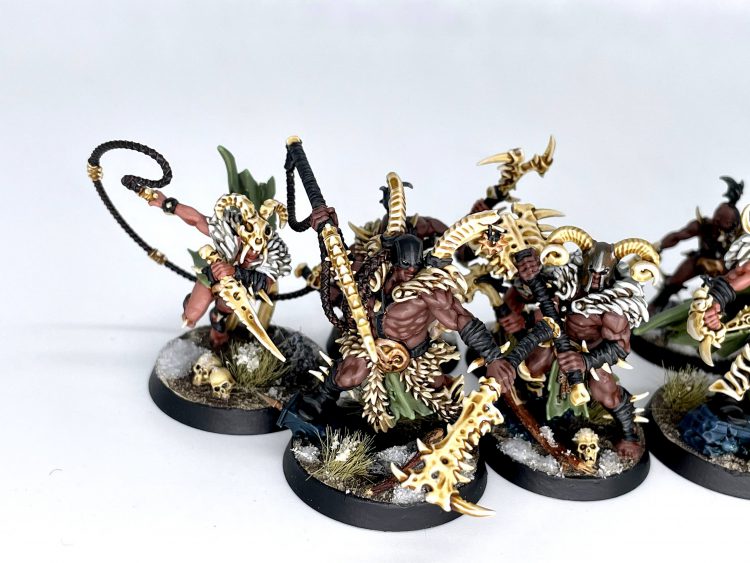 At time of writing I'm nearly done with the Dread Pageant for Warhammer Underworlds, who are great models in their own right but also a stealth test scheme for a Hedonites of Slaanesh army in my future. Of course, even that project will have to wait, as I recently acquired a 60-model albatross of a box set:
I got that good ham pic.twitter.com/4ZiaJgSr7M

— Cryptghoul McGraveguard (@BrotherSRM) April 11, 2021
Expect some spooky scary skelemans in the future!