Liam "Corrode" Royle
With a very busy August, I didn't get as much done as I would have liked – really just a few characters. Most of my painting this month involved a bunch of gold, with Morvenn Vahl and some Adeptus Custodes characters as the bulk of what was painted; I switched up to some bronze for Neave Blacktalon for my Stormcast Eternals, and also painted a Veteran Guardsman for the Death Korps of Krieg from the Kill Team box to go in our How to Paint Everything article on them.
Mike Bettle-Shaffer
It's been a while since I feel like I've had anything substantial to show off at one of these, but there's no other motivator like an impending game to get paint on models! I always try and field fully painted armies, with full painted terrain. It does mean I sometimes don't get games when I could, but the painting is a deeply satisfying part of the hobby for me and there's nothing better than two fully painted armies clashing on a well laid table! First up, the 500 points and then some I used for my game today, including Darth Maul, a Tactical Droid, B2 Super Battle Droids, a couple of units of BX Commando Droids. Not pictured are the Sith Probe Droids as one of them needs repair.
Pretty much as soon as I was done painting these, I managed to get my first game of Legion played. I had high hopes for Darth Maul tearing through the flank of the Clones, but Echo and his squad mate got lucky with seven saves. Keep an eye on our Gaming Spaces series for a proper look at my new hobby space, and the work that went in to it.
Rockfish
Ok, you know the drill, I have started another army, except this time I am doubling down and starting two armies at once, starting with GSC!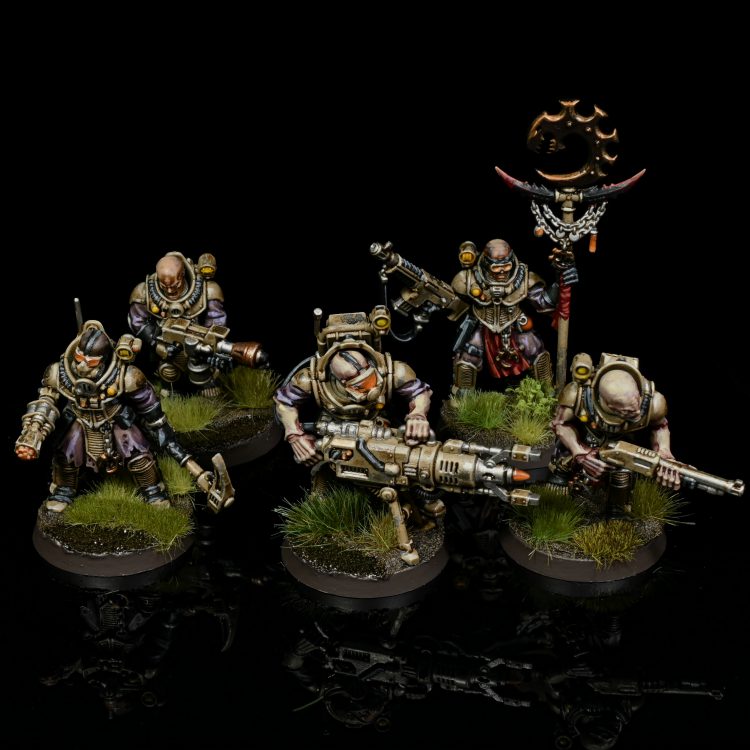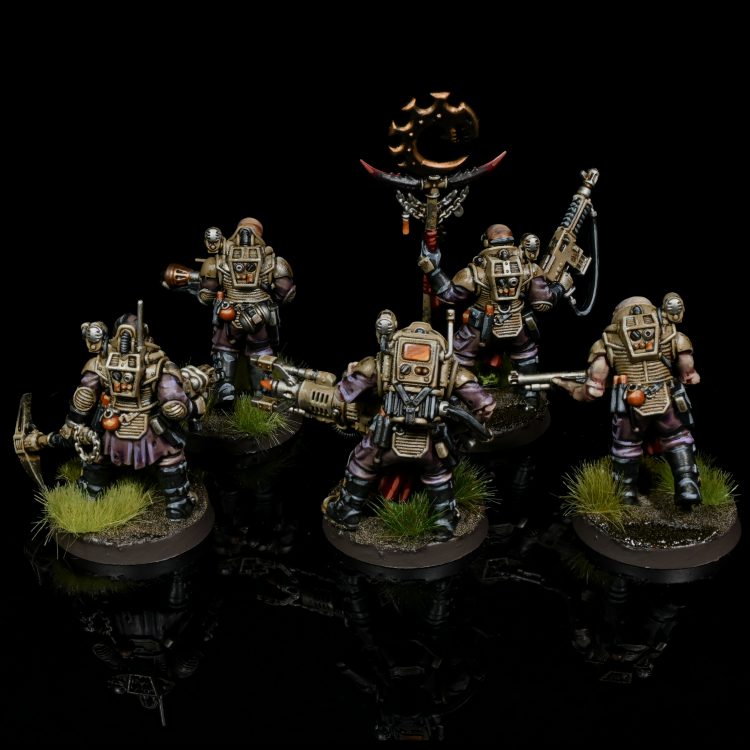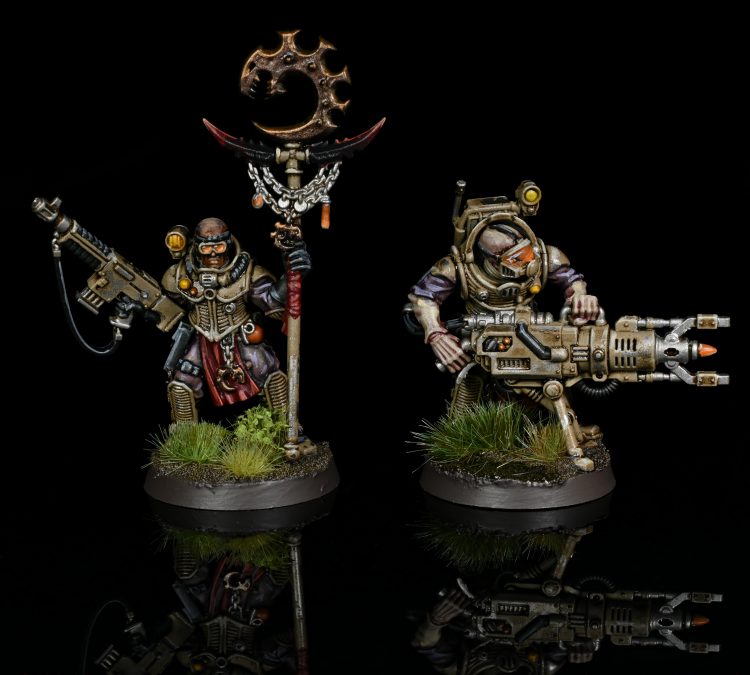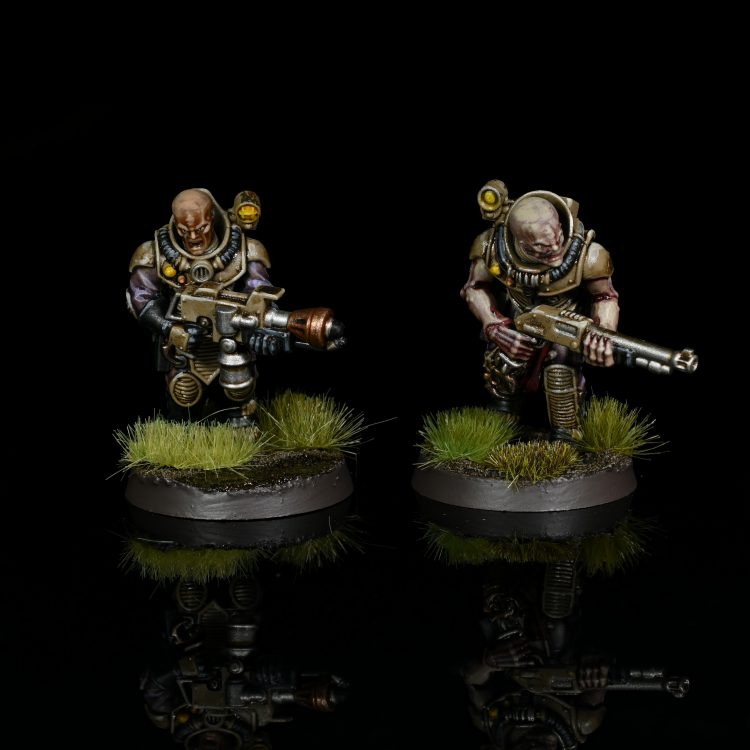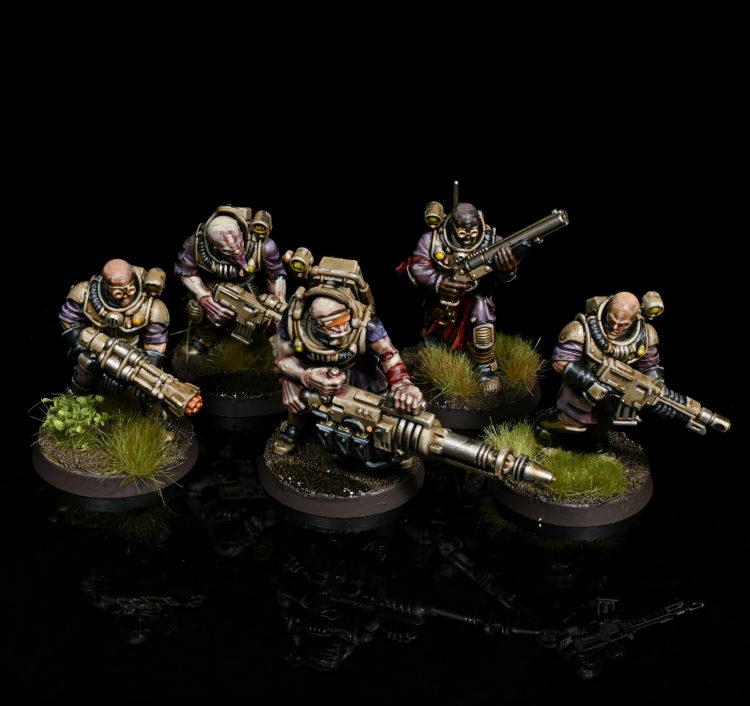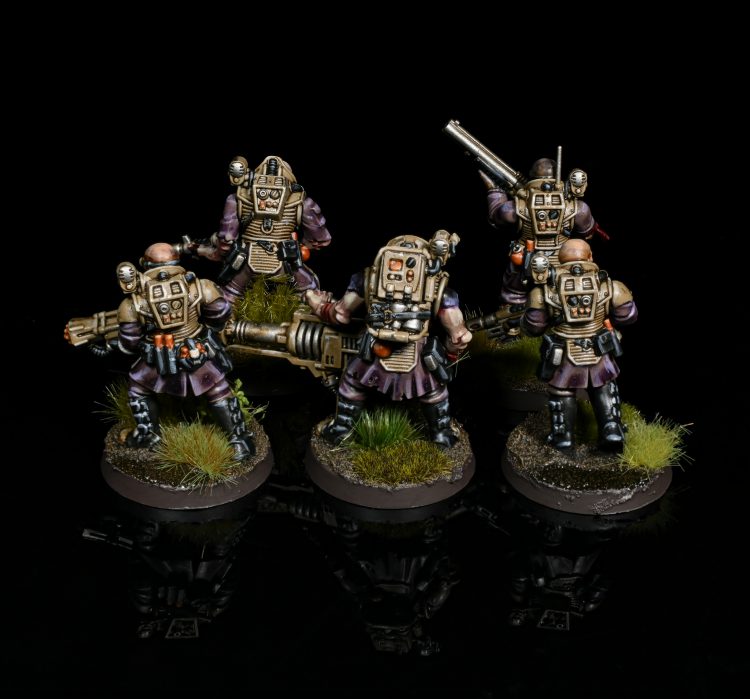 Then again, the other army is also GSC but not, in the form of some guard!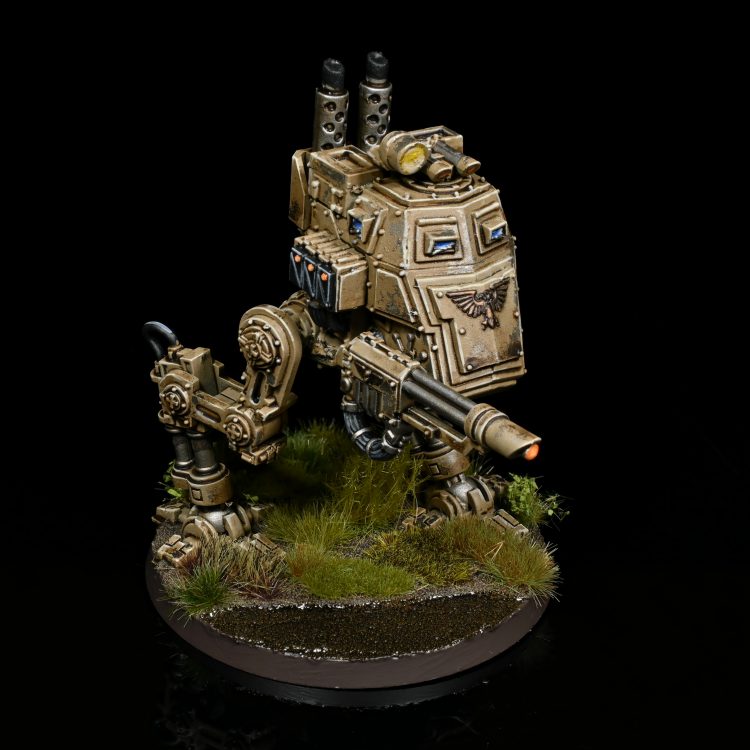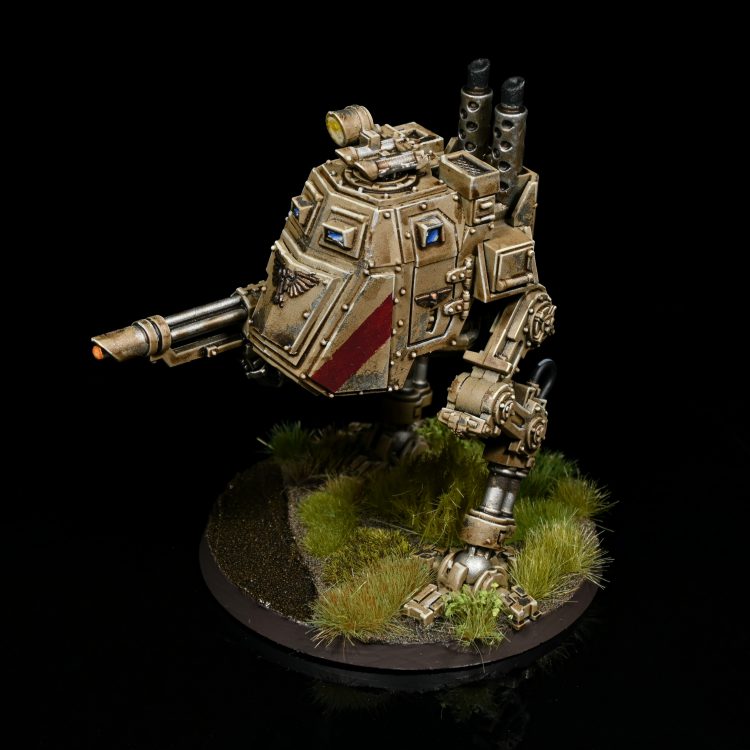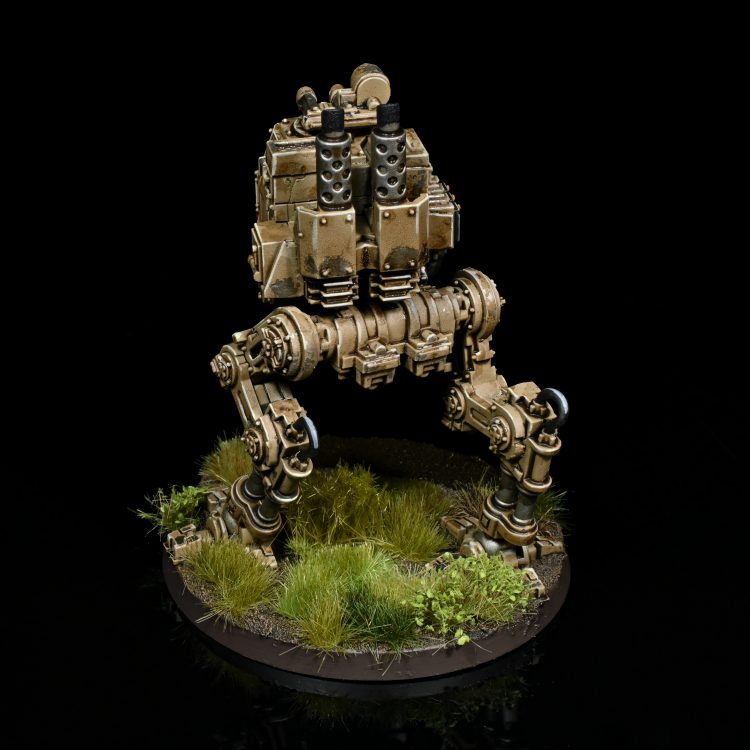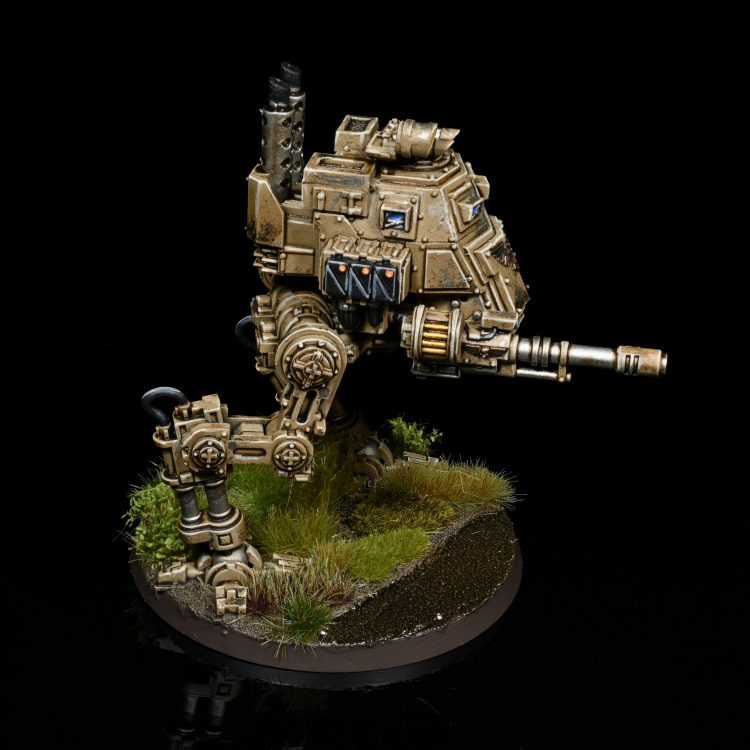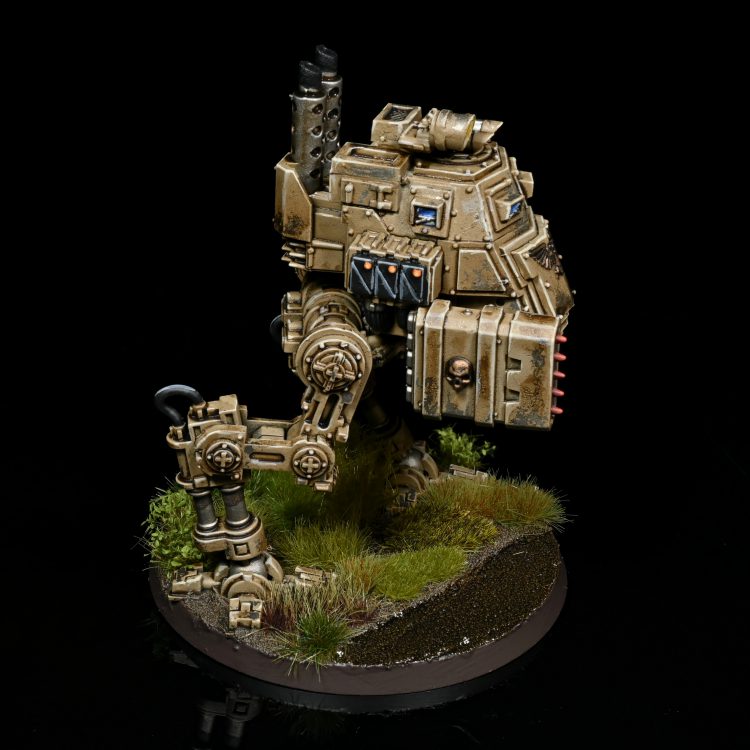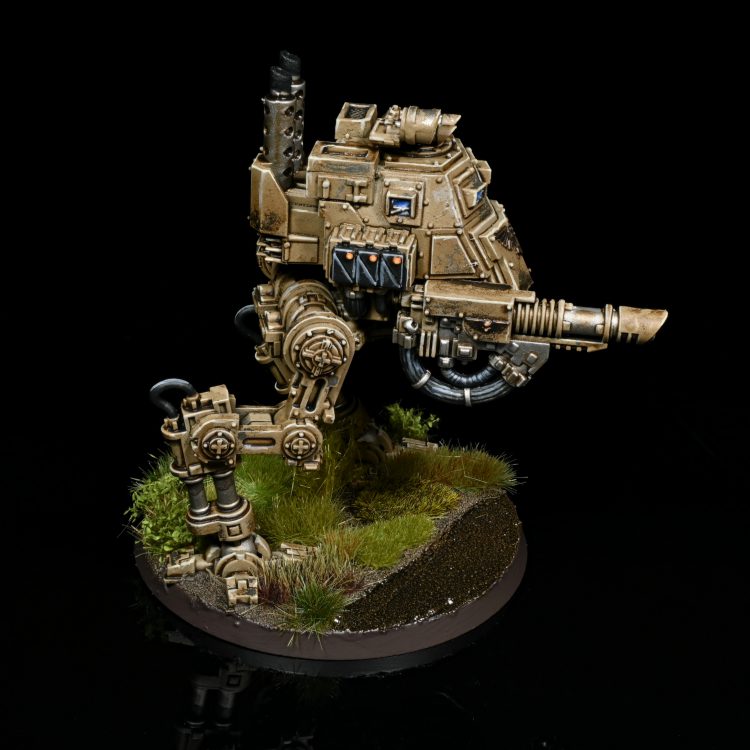 My plan is to have the guard be not overtly GSC and use stuff like Krieg who wear masks so that the idea of them being anything but loyal is only when they are run with GSC/Tyranids.
Of course I am still painting other stuff at the same time, for the moment its a pile of orks!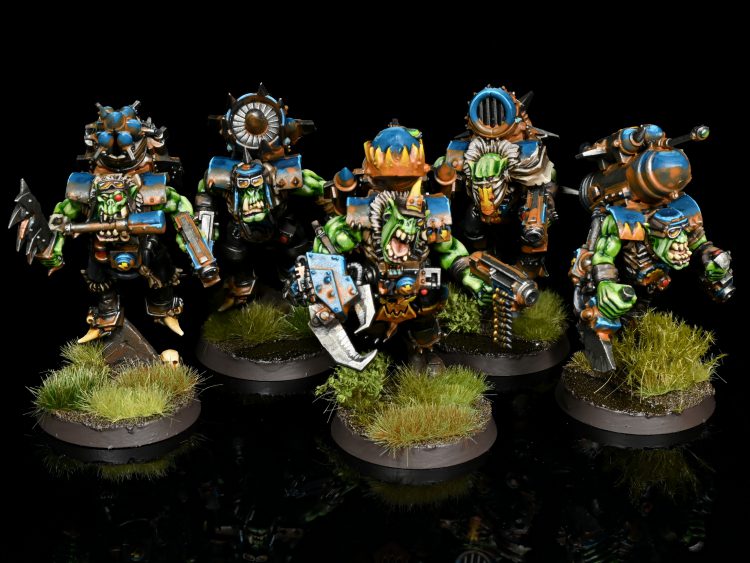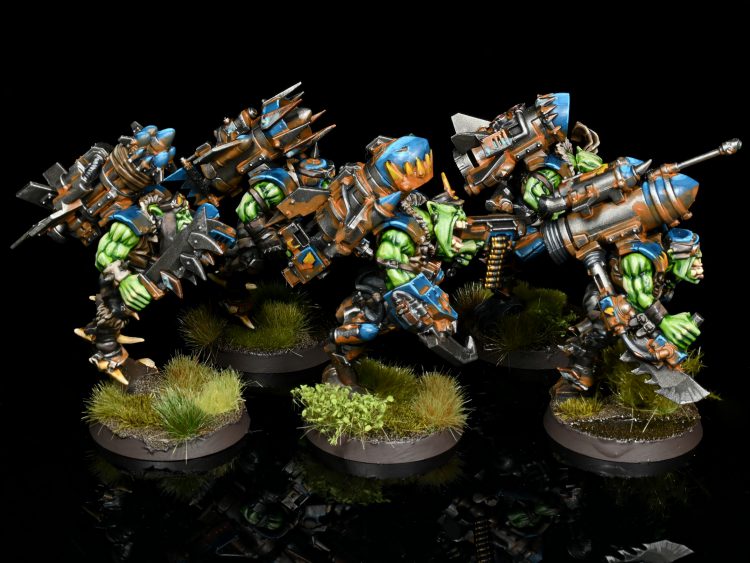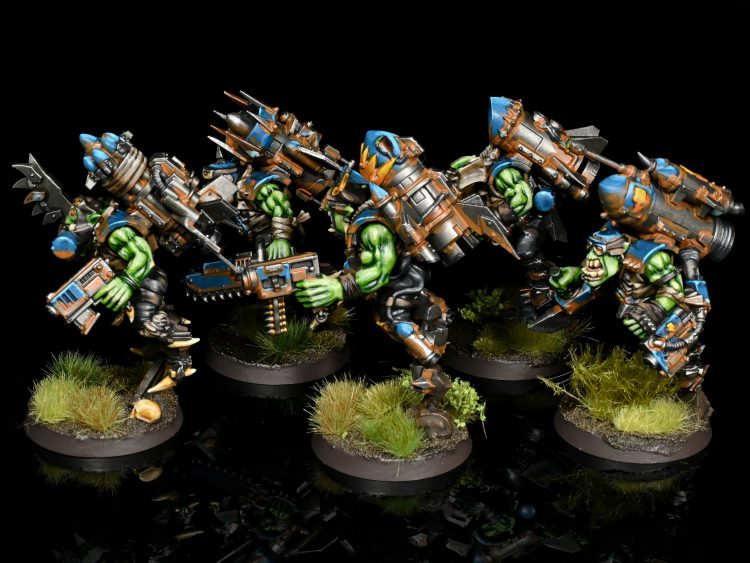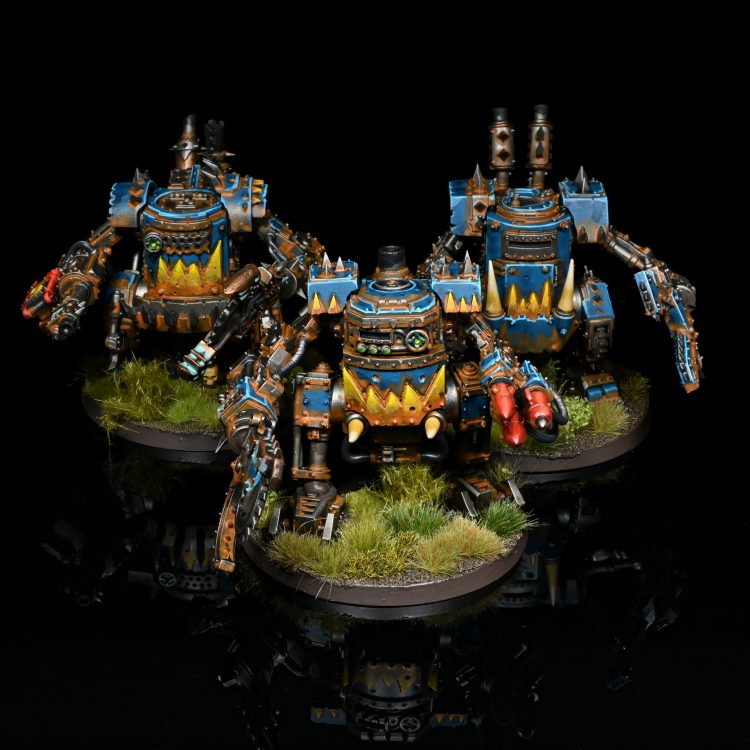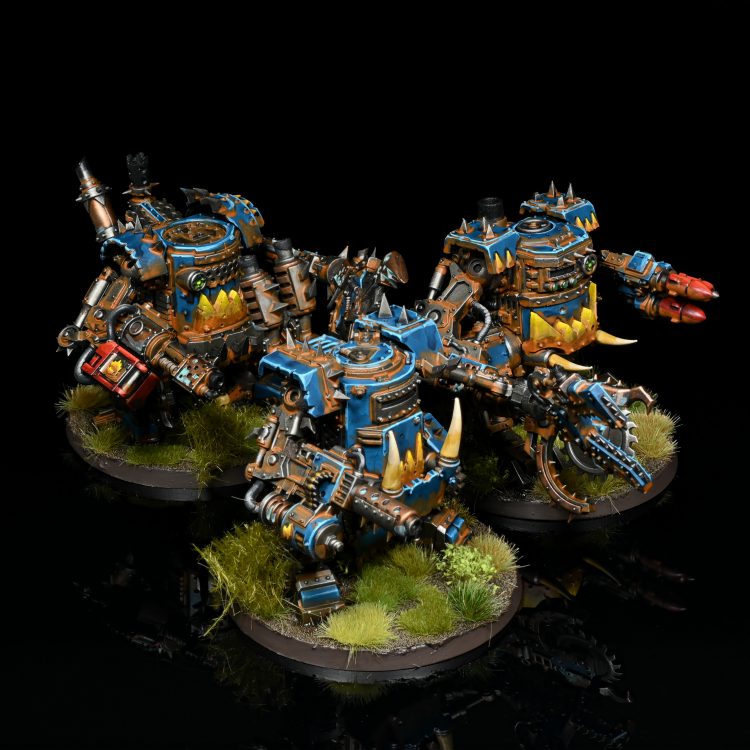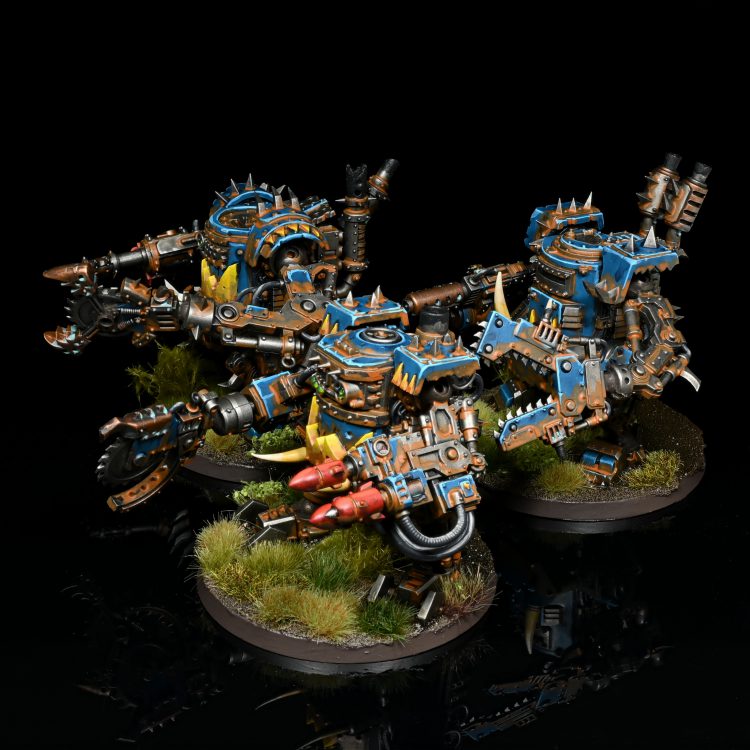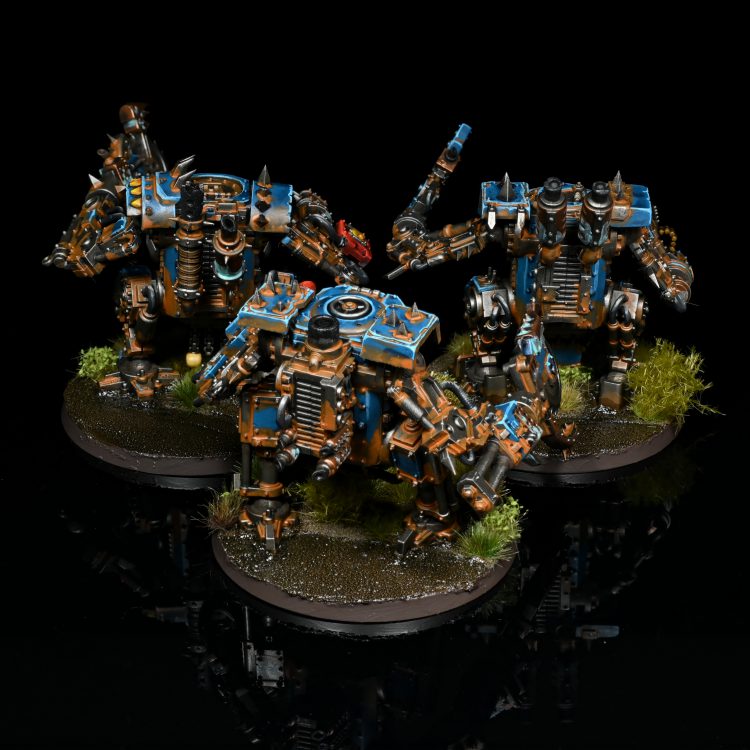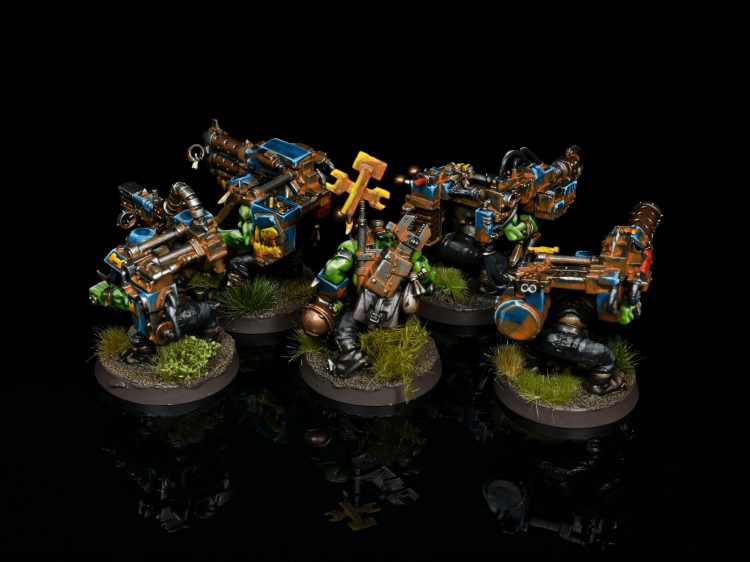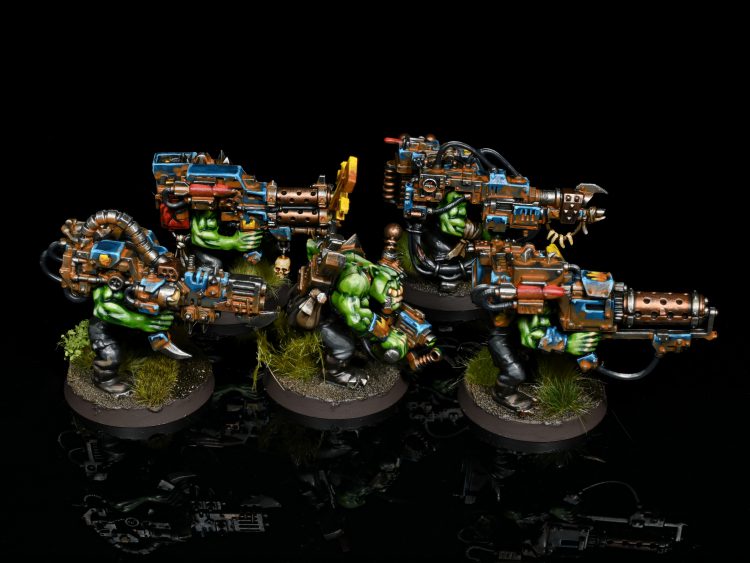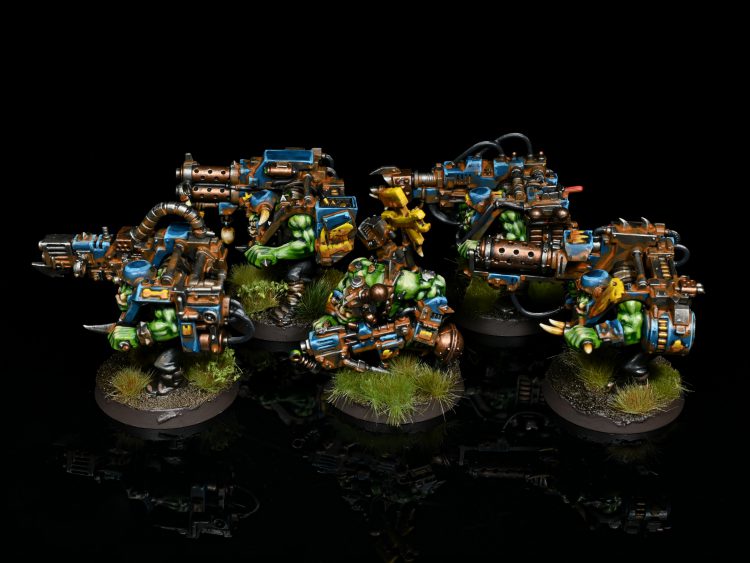 Bair
Over the last month I built and painted a Fyreslayer army in prep for the Age of Sigmar team event at the London Grand Tournament end of September. I wanted to capture a more "realistic" sort of look for the army compared to just "all lava all the time" so went for darker tones over all, except for the Magmadroth with is all lava all the time. Keeping with that, I still wanted to have some Aqshy inspired bases, so instead of the entire base being red paints with black crackle paint over, I did that in small clumps. The majority of the models are done in contrast paints over a Grey Seer base, with metallic paints from DarkStar before a whole lotta nuln oil.

Charlie B
Through lockdown I spent maybe 2-4 hours a week painting. Now, with regular games happening, that number has mysteriously gone up (despite thinking I'd run out of steam on my marines). This month I've reinforced one of my 5-man Intercessor squads and converted an automated Firestrike Servo-Turret to go with my manned one.
Painting five Intercessors seemed like it might be repetitive, so I added flavour in the form of two specialists: a helix adept and a tech adept. These are pure headcanon and have no effect in-game, of course, but I think they have charm. If you want to see more photos/angles, there's some over on the Beard Bunker.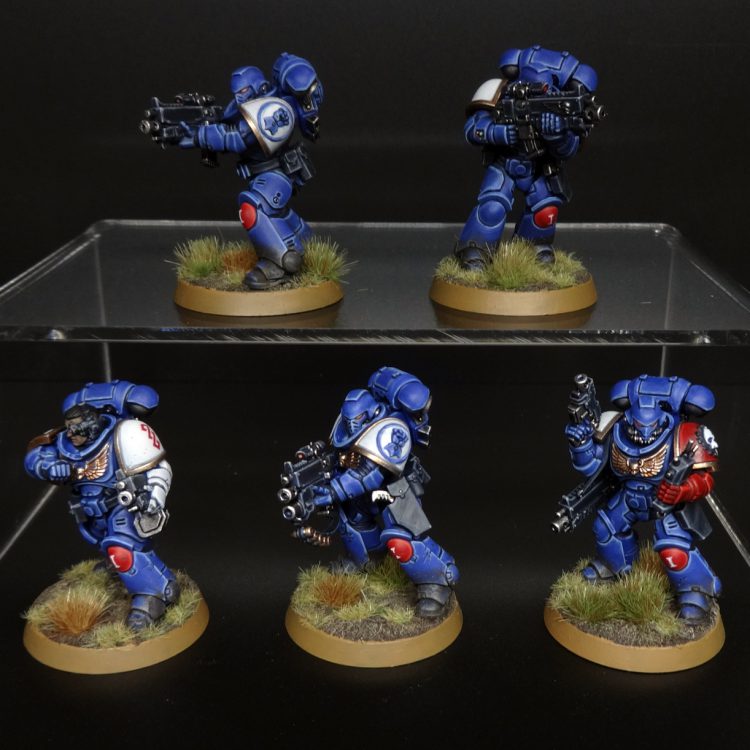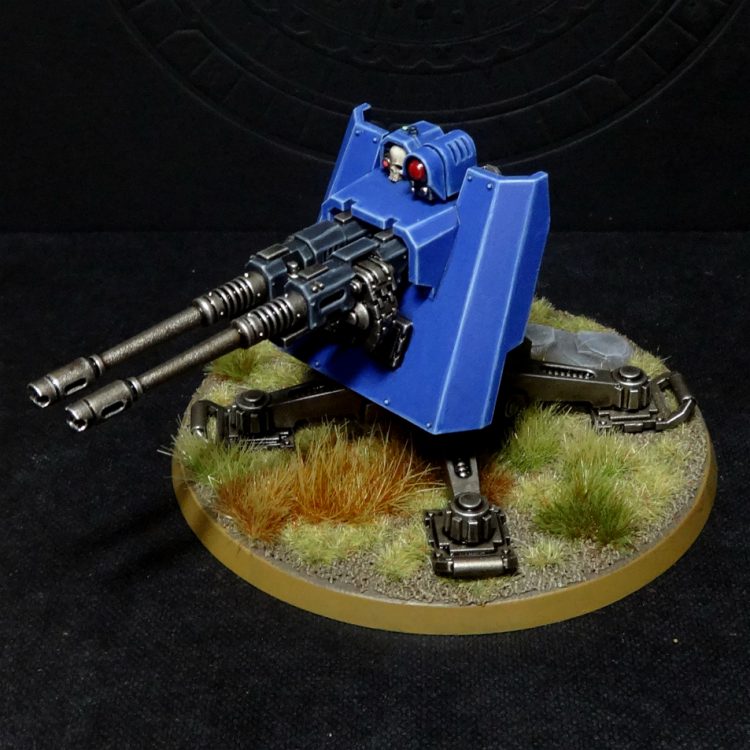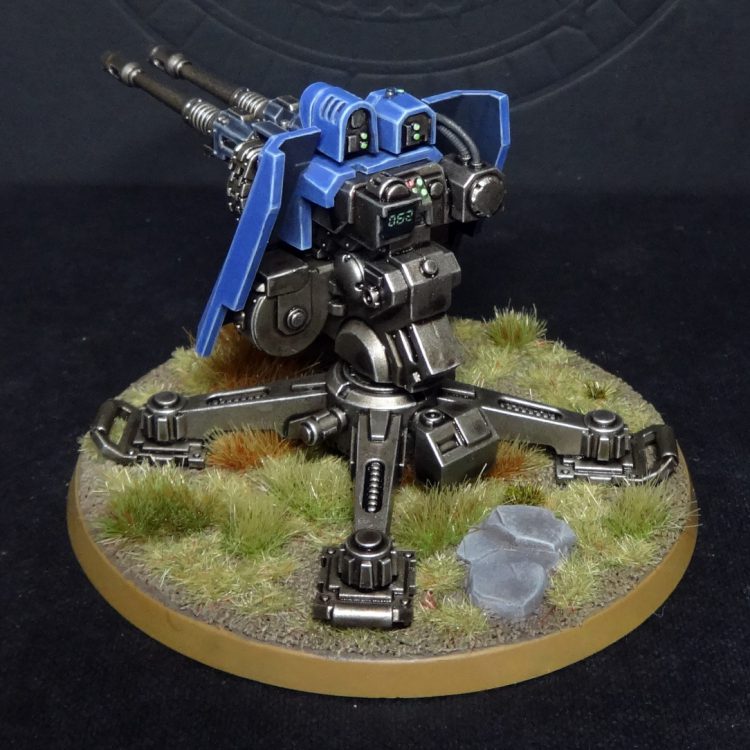 With the servo-turret, painting an ammo counter on the turret's screen was pretty much obligatory. The conversion work was easy enough but I don't want to hog space here, so again there's more photos and explanation in this Beard Bunker post. I'm well aware these turrets could charitably be described as "not very points efficient," but I love having space ballistas for my space Romans.
Crab-stuffed Mushrooms
I rushed through the scenery of the Kill Team box and hope to have a tutorial, soon. Here's some pics for now. I based the terrain using the same method outlined in this Goonhammer tutorial. The weathering was done with a pigment wash and drybrushing: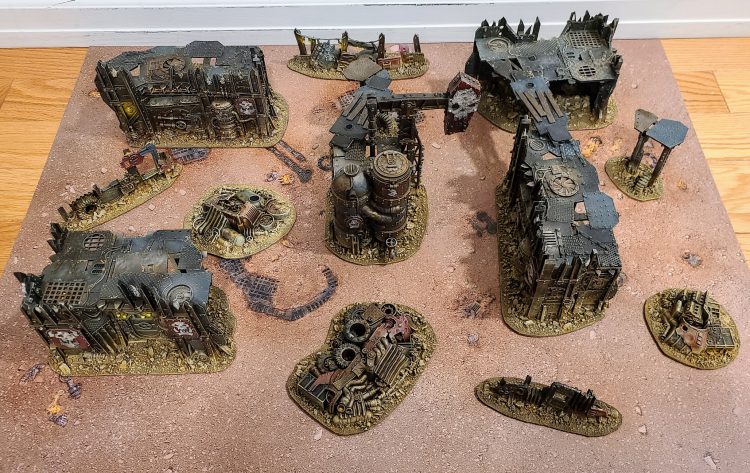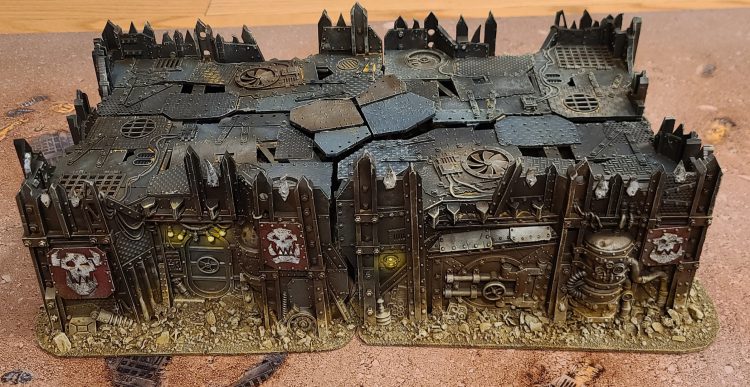 RichyP
This month I put up a vote on what to paint, the winner was Beasts of Chaos, so I painted 500pts of Beasts of Chaos and 1000pts of Hedonites of Slaanesh because it turned out I enjoyed painting them more. The full Army Showcase is
here
. Here's a couple of key photos: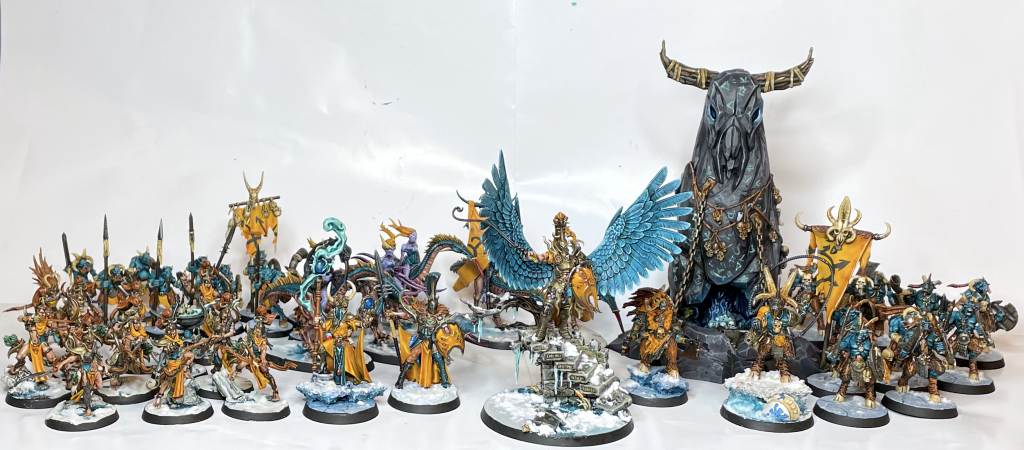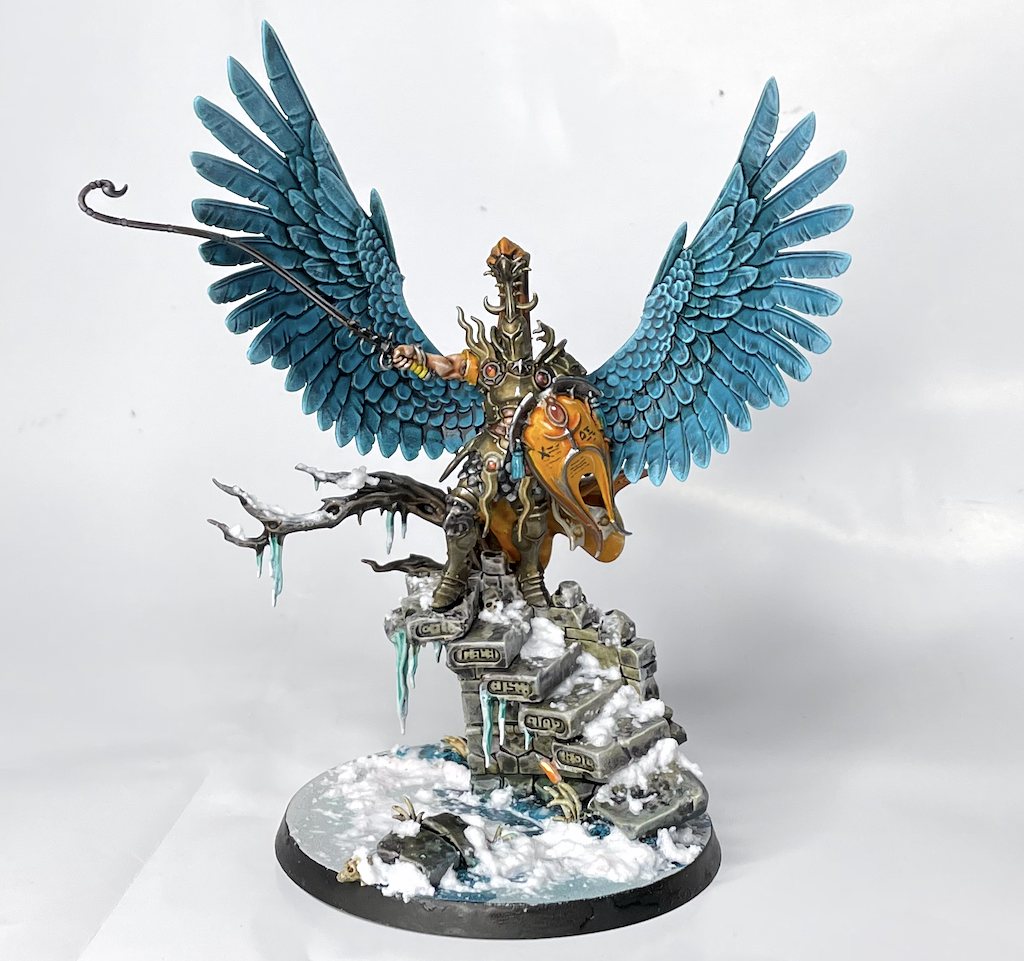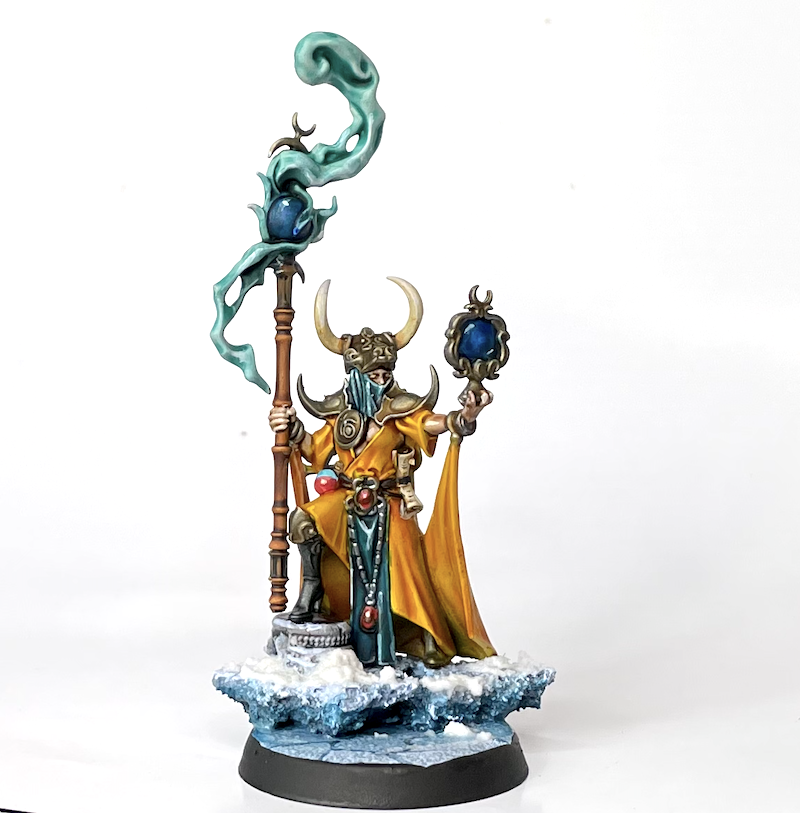 I need to use Yndrasta from Dominion and the head-swap with a Painbringer just seemed to work really well, my favourite is still the Shardspeaker though, such a great model and the perfect subject to pull off the yellow/orange colour.
I also painted a couple of random other models this month including a Cursed City character: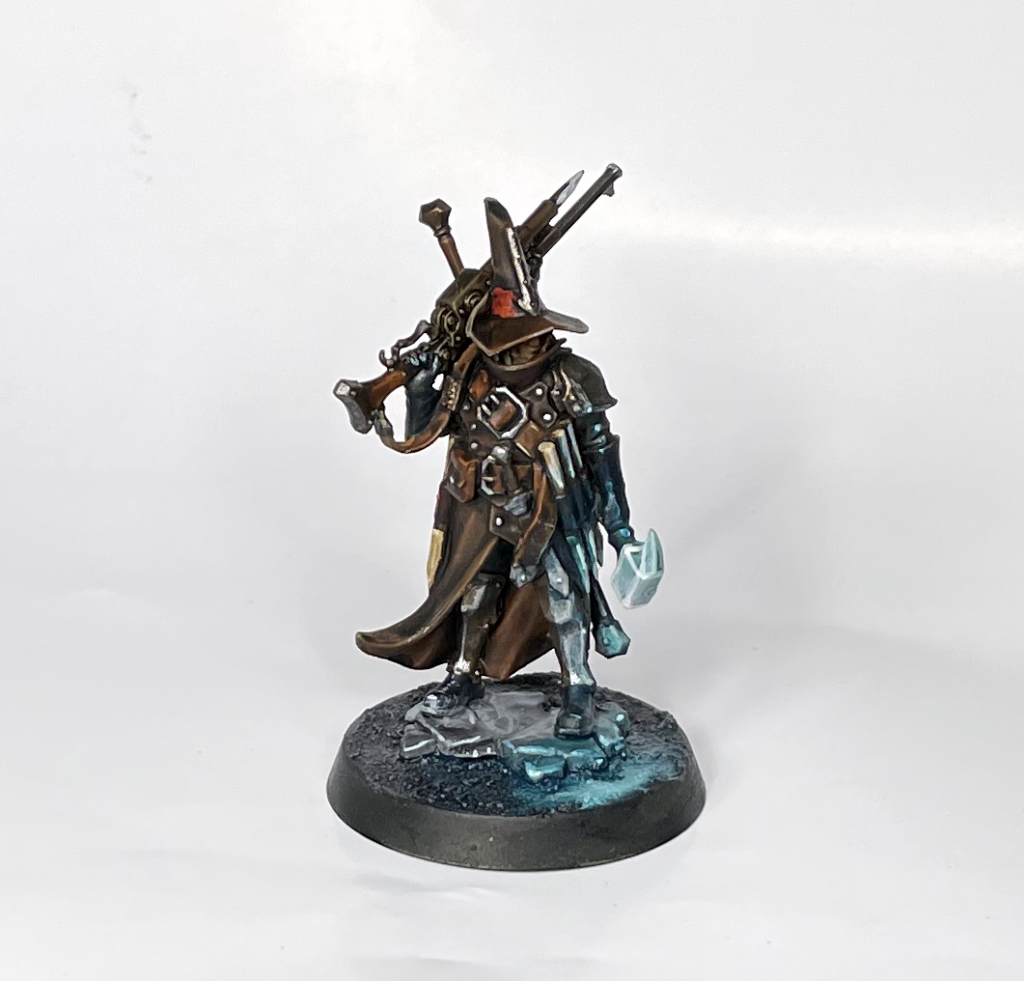 A Blood Bowl Nurgle Team:

And biased referee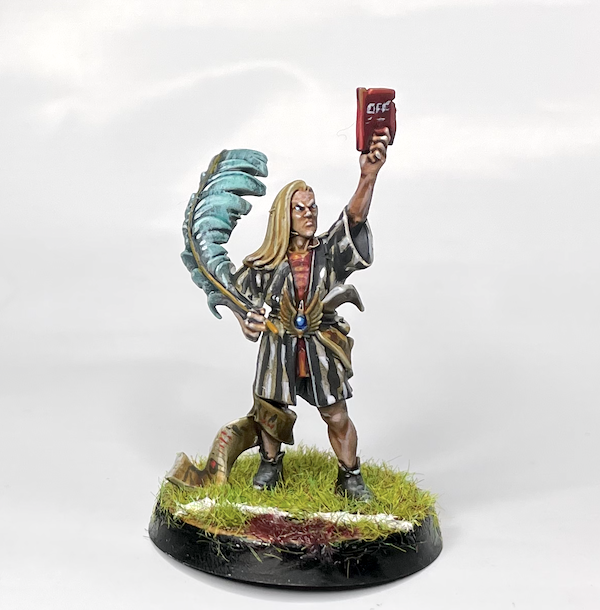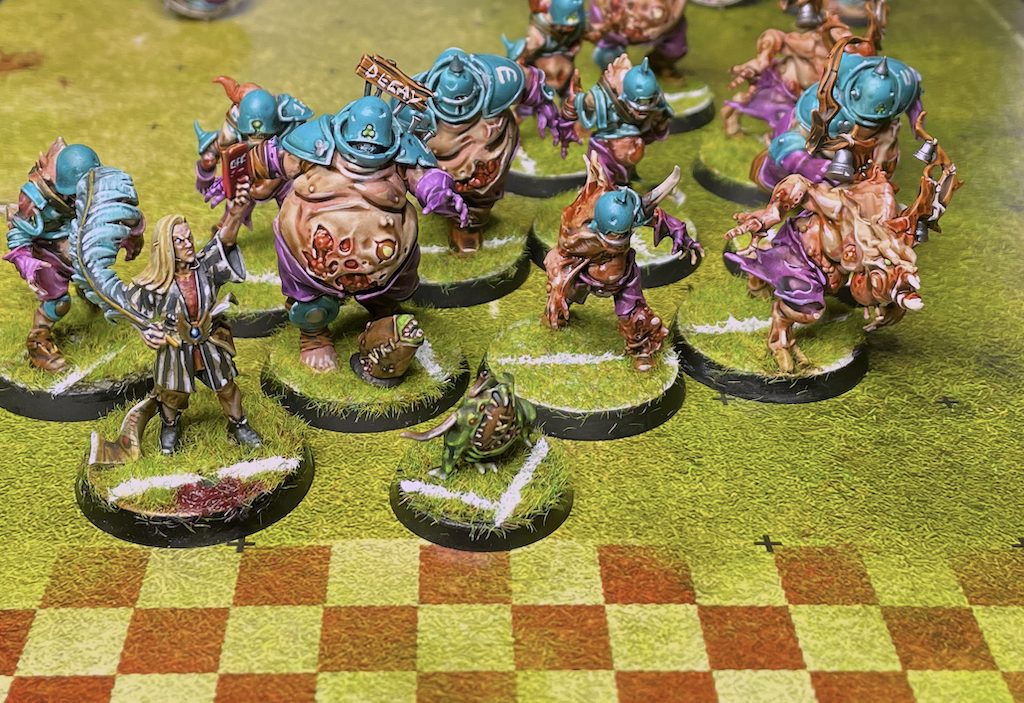 Some little Dark Elves:
Some bigger Dark Elves: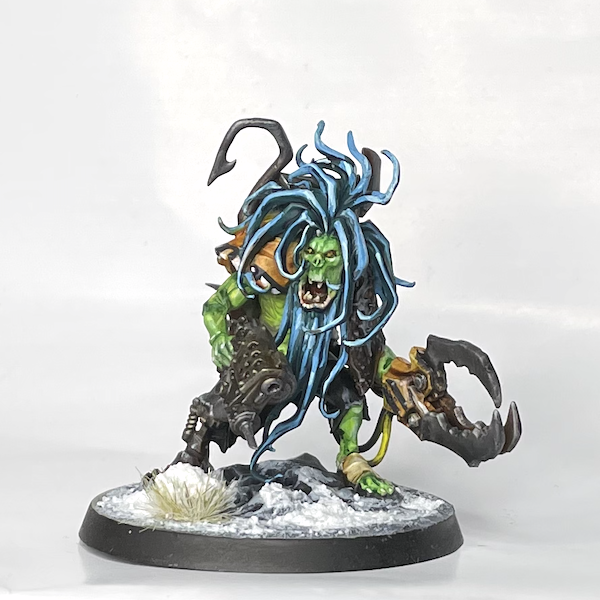 A Vox guy for my Traitor Guard (seems so long ago that I painted some of these, but apparently it was only January)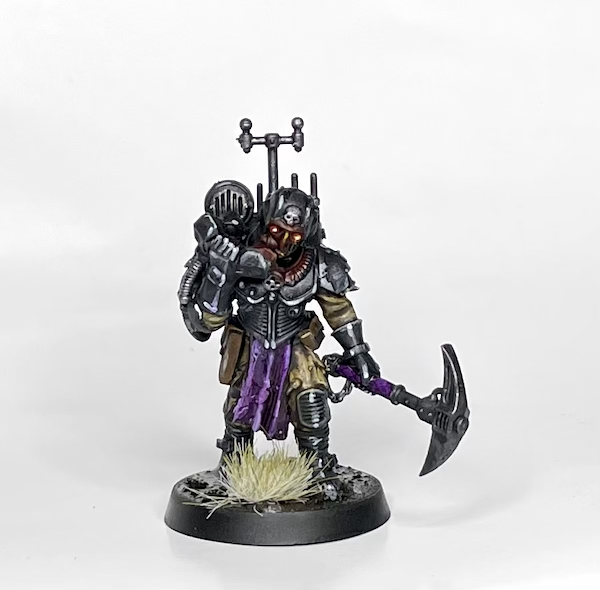 At the end of August I picked up the Shadows of the North box set for Kings of War 3rd edition and just started on the Northern Alliance models in the box (with more on order).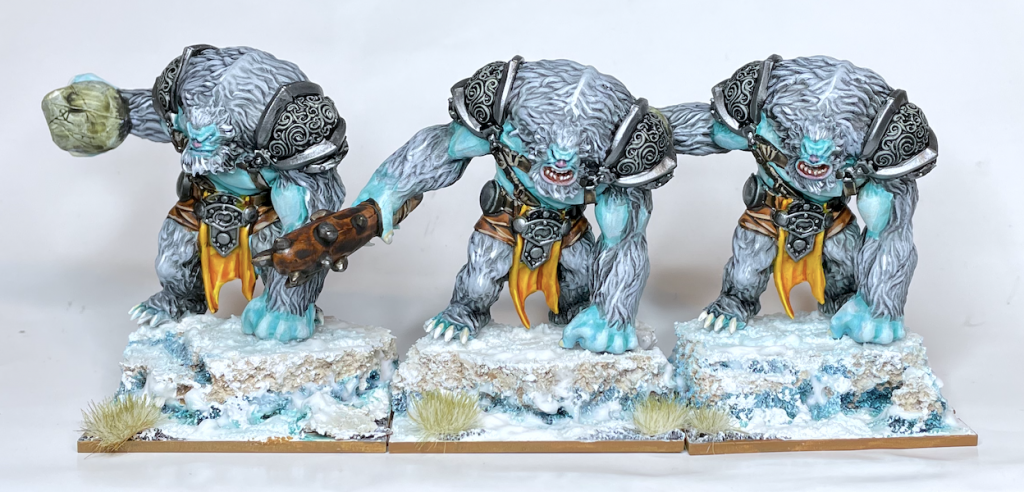 September is going to be some more Kings of War models for a bit of variation along with some 3rd printed additions from Highland Miniatures and maybe some other random models.