We didn't forget about July, everyone was just painting too much to post!
Rockfish
I have spent the last month mostly just painting orks, the latest being a Mek Gun with Kustom Mega-kannon!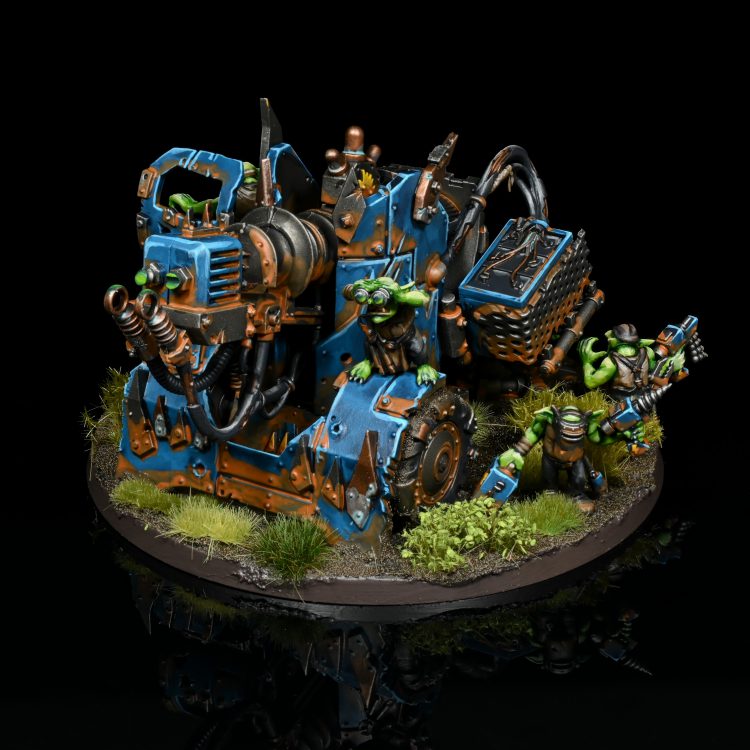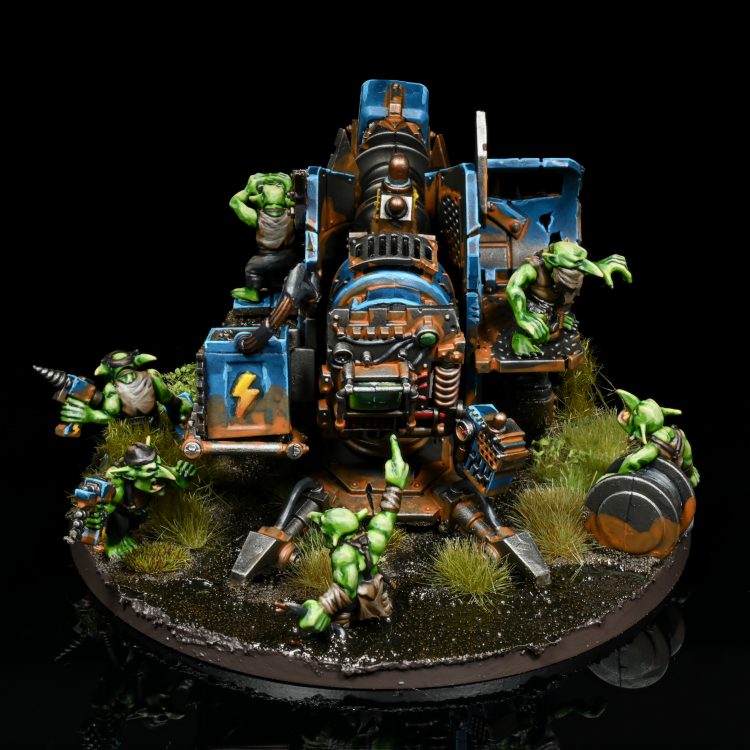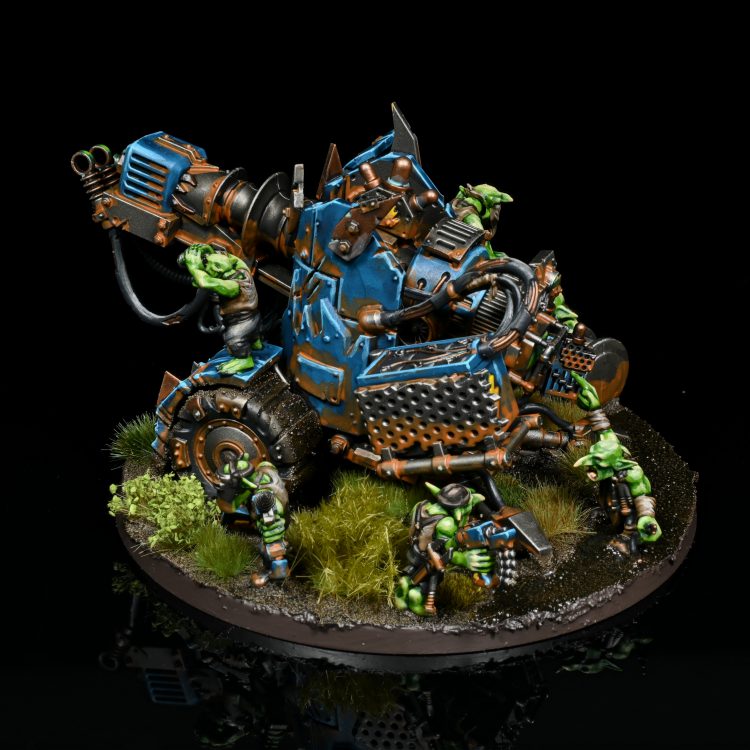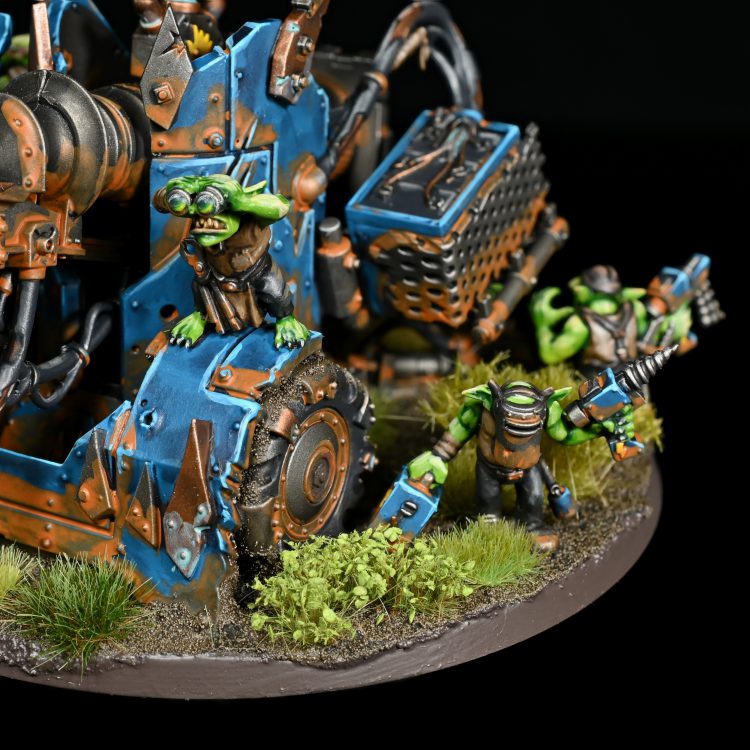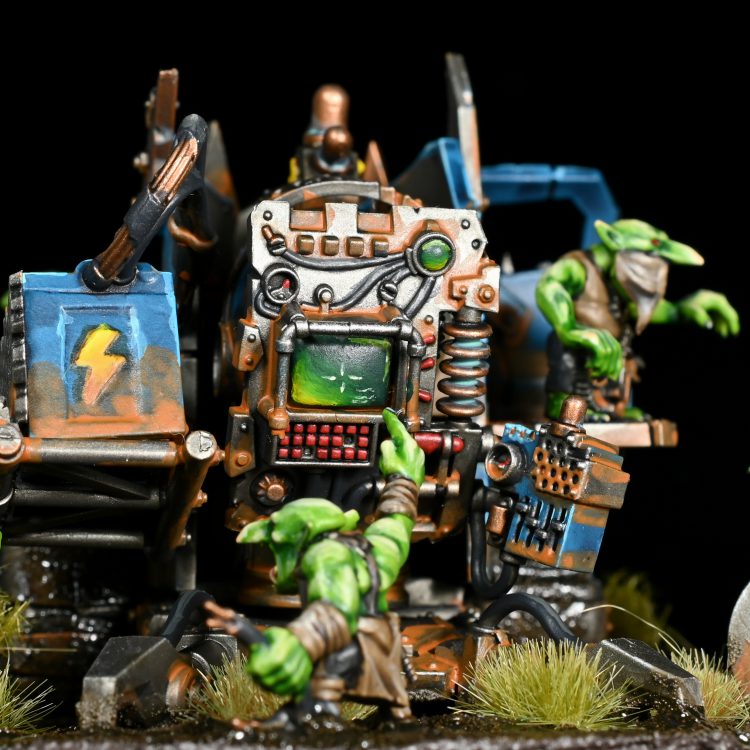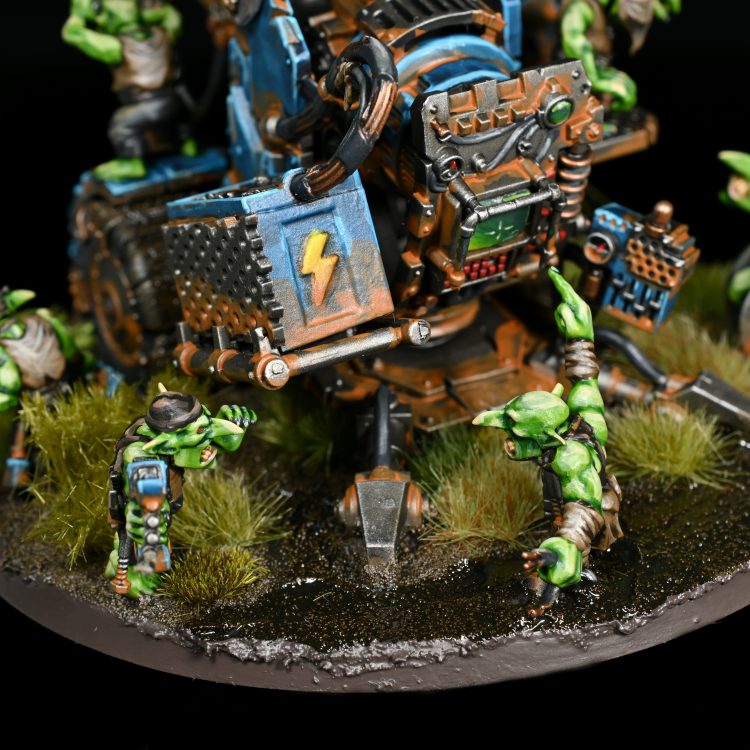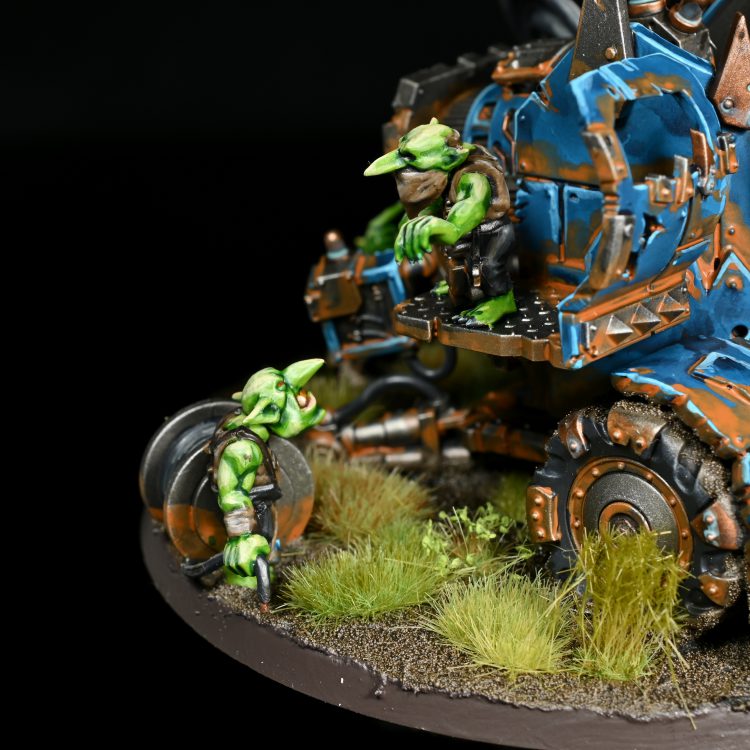 Notably I did my first ever substantial kit bash to make a counts as Kill Tank, behold the Orkiphant!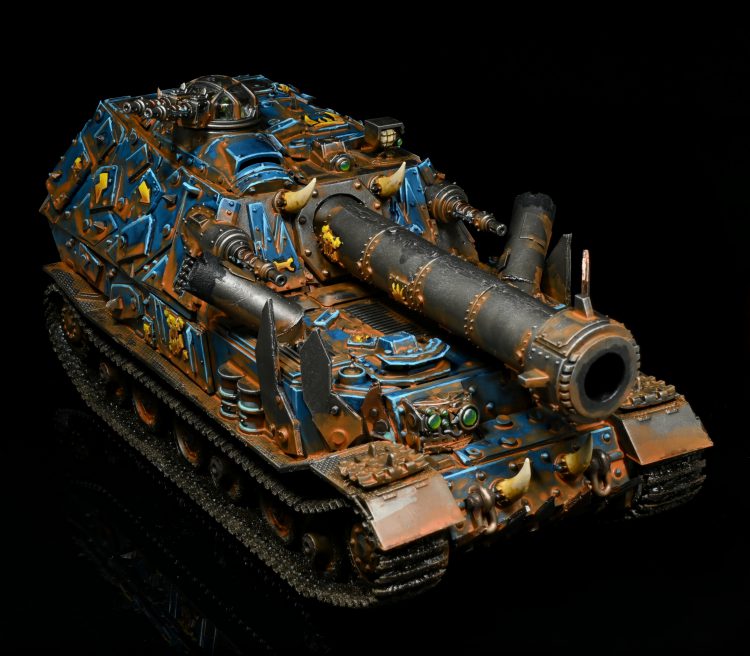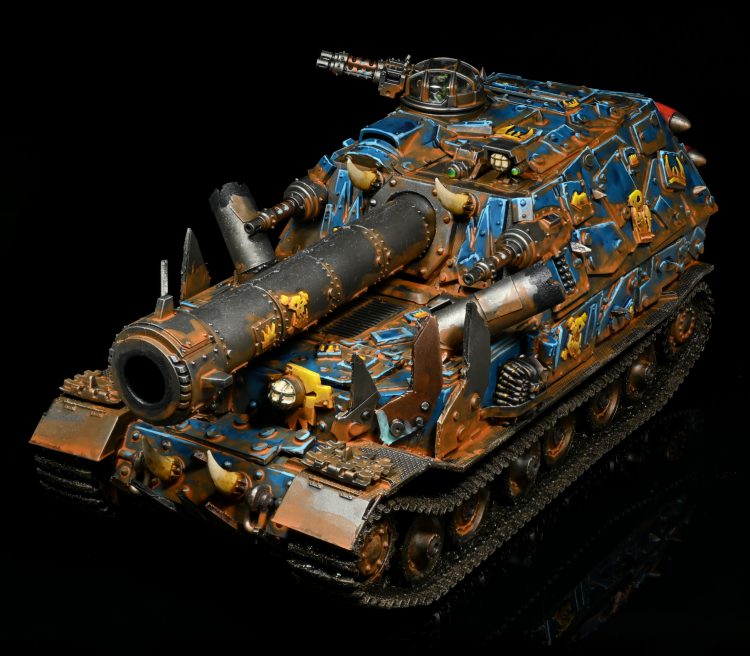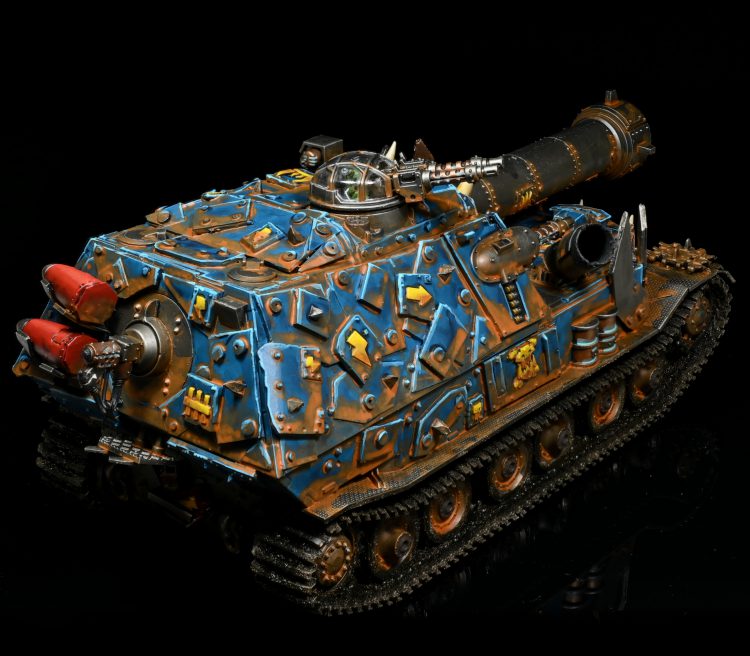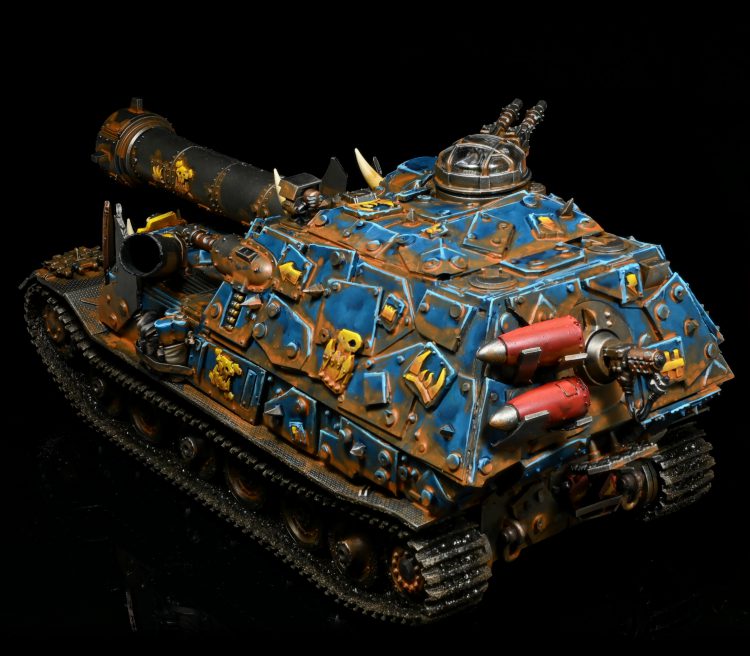 This thing is based on a 1/35 Elephant model by Tamiya, although I did quite a bit of work to make it more distinctly orky! It genuinely took longer to build then paint, partially because I was learning how to get stuff looking right on the fly. I expect any future bashes will go a bit faster with my new experience, but I think I need to build up my bits collection a little before my next major project!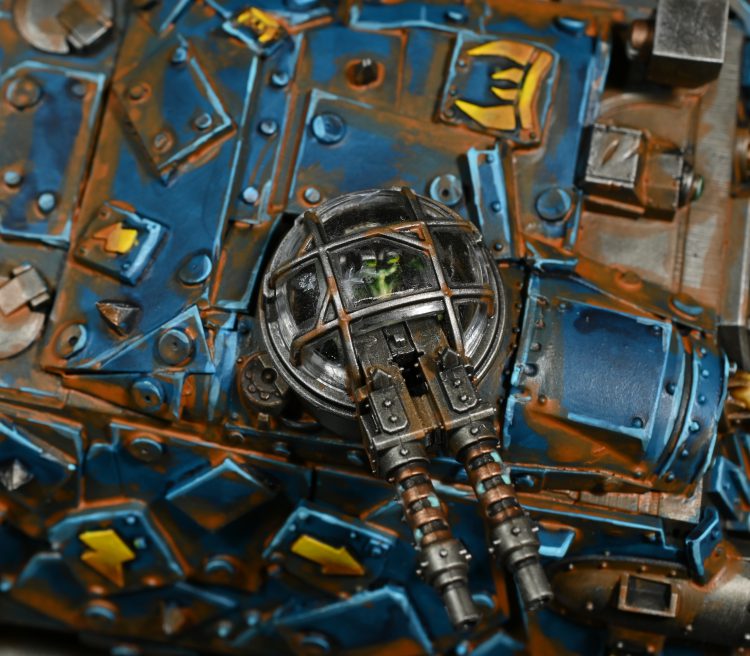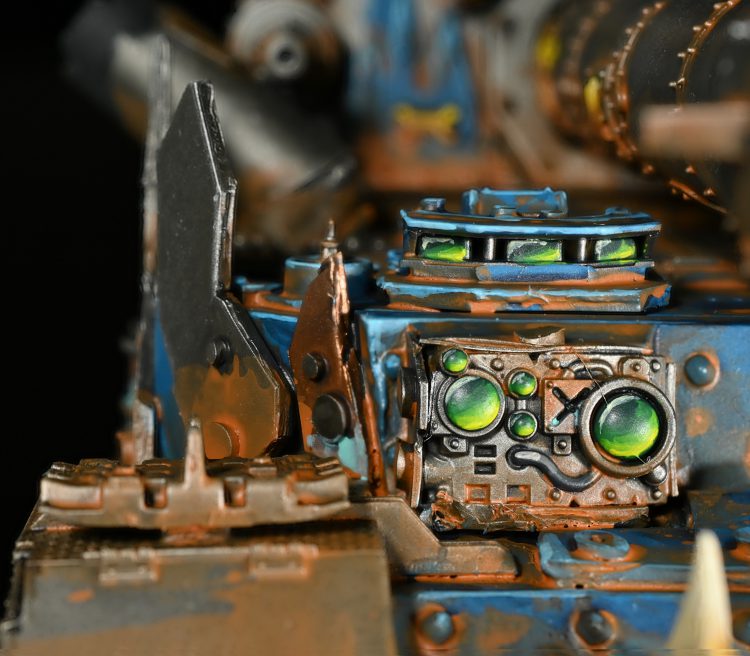 The Orkiphant was merely the second Lord of War I worked on in the last few week though, I also recently finished a Gorkanaut! This was a very fun model to paint, usually I am not that fond of doing big stuff as it tends to drag on a bit, but something about the level of detail worked out well for me.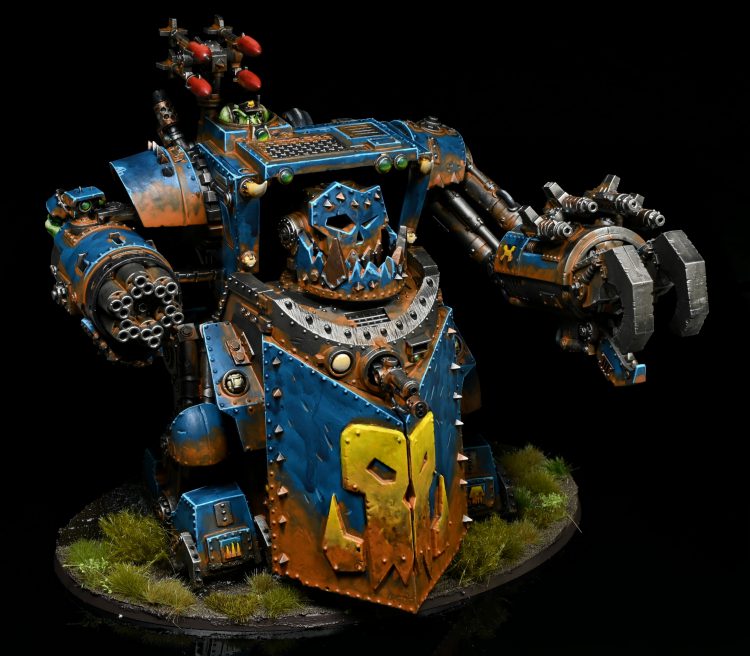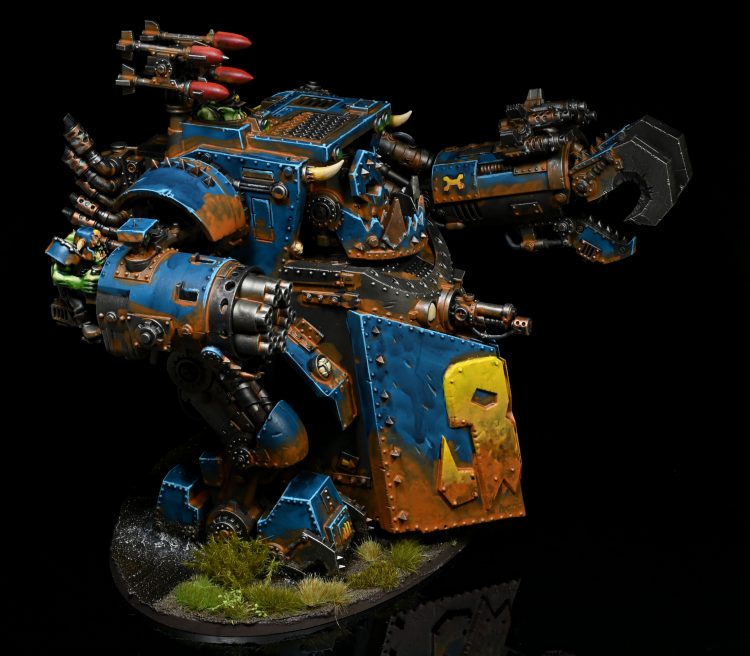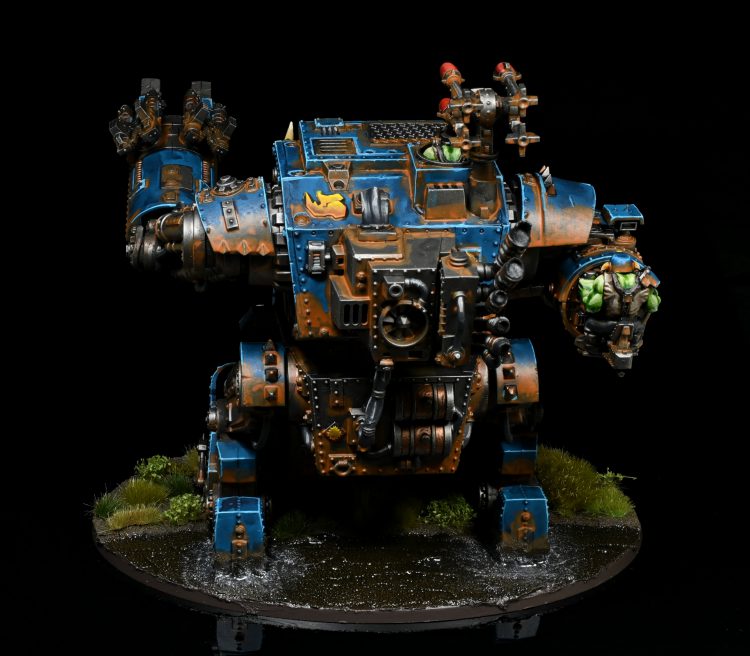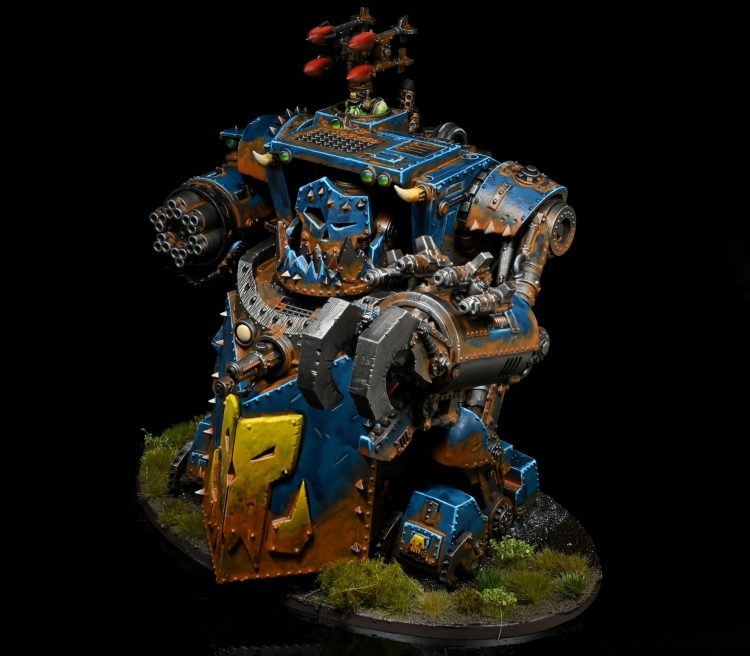 I also did a couple of buggies, with them I have one of each of the modern buggies! Its kinda astounding how good these models are, my biggest complaint is that they have so much character to them I am not sure how I feel about doing duplicates.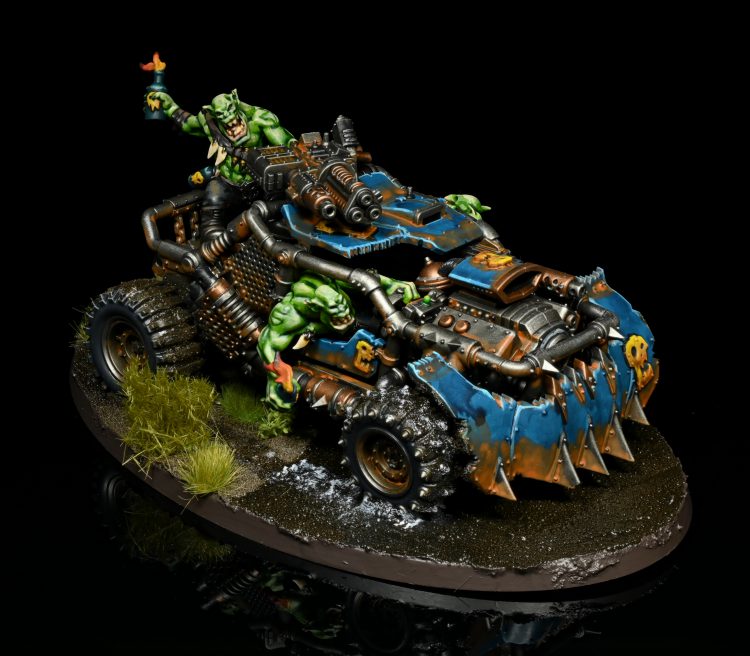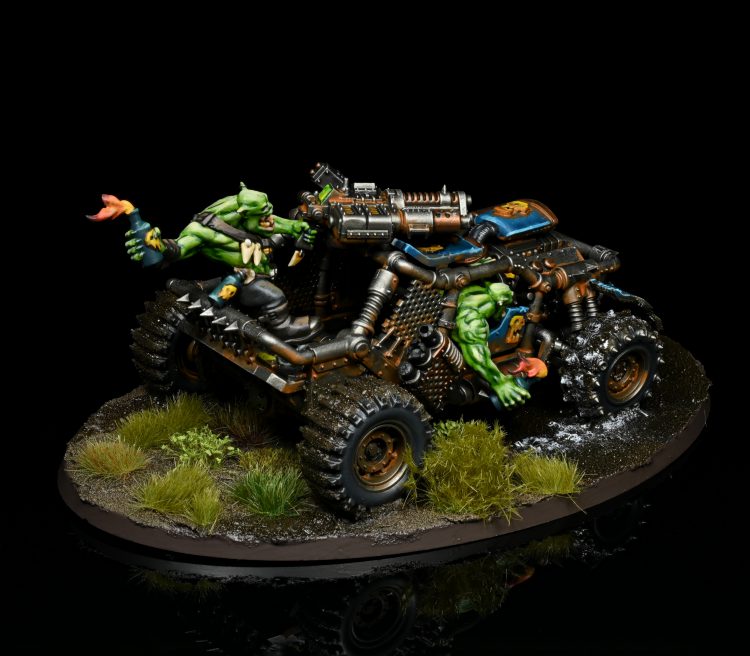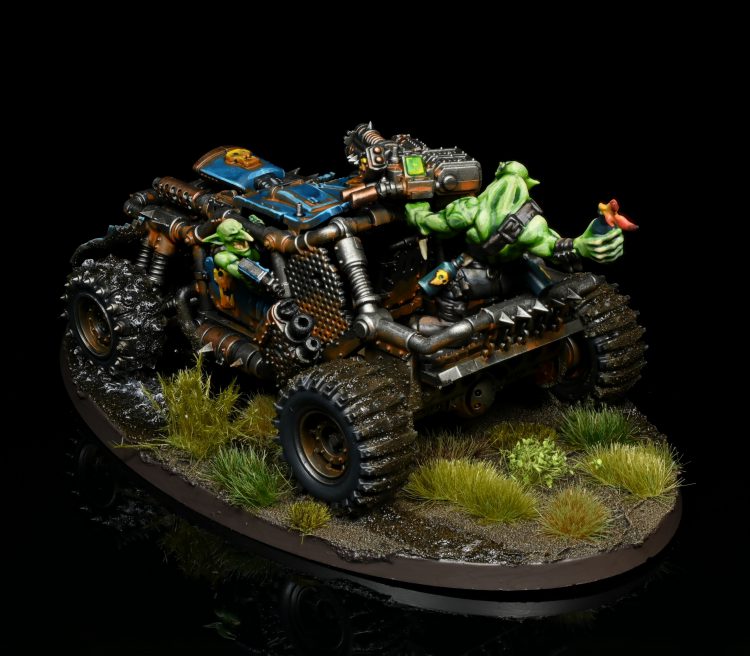 I will mention that the squig buggy has a just astounding level of detail going on, between a large and dynamic crew and the tons of squigs its kind of a dauting model to paint!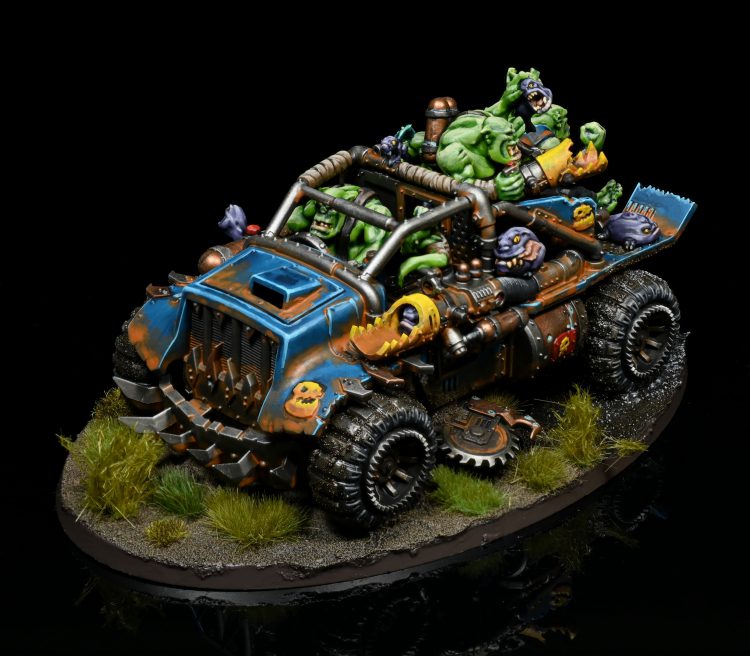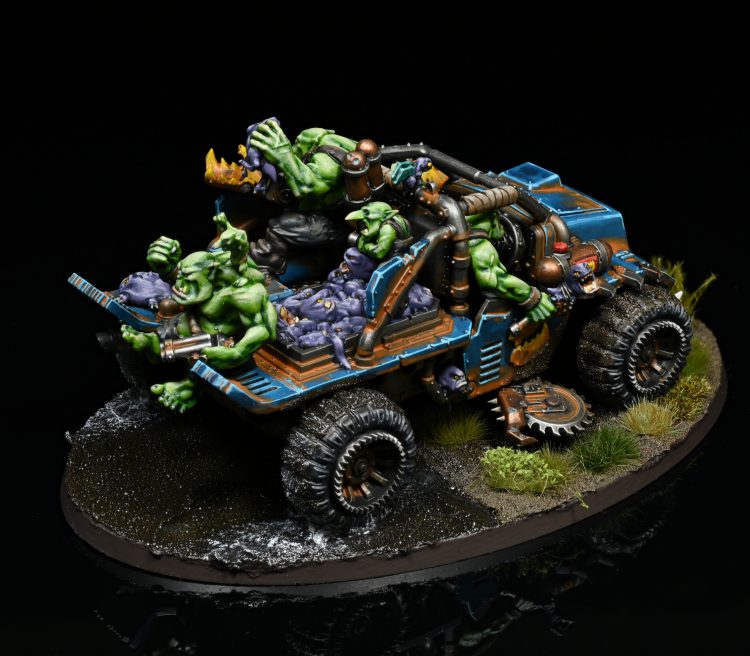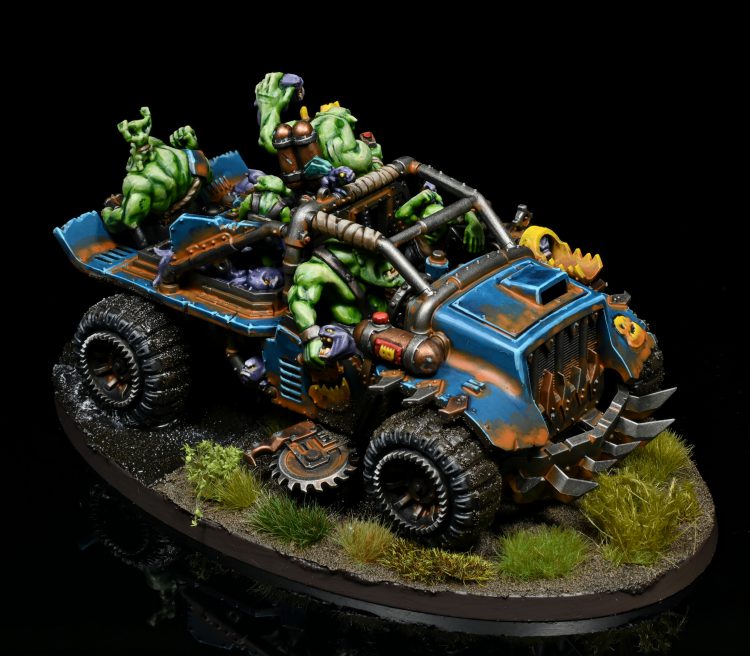 I was also feeling like painting CWE so I ended up doing another Wraithlord. I had a go at magnetizing this one which turned out ok, although given the weapons are supposed to work on the other magnetized models that does present a challenge with regard to figuring out how to highlight them. I ended up just doing a crude zenithal with the magnets being in shade and the top of the gun being in light, although that does mean it doesn't look great on all mounts but I wasn't sure how I would get it to look good on both the Wraithlord and warwalkers.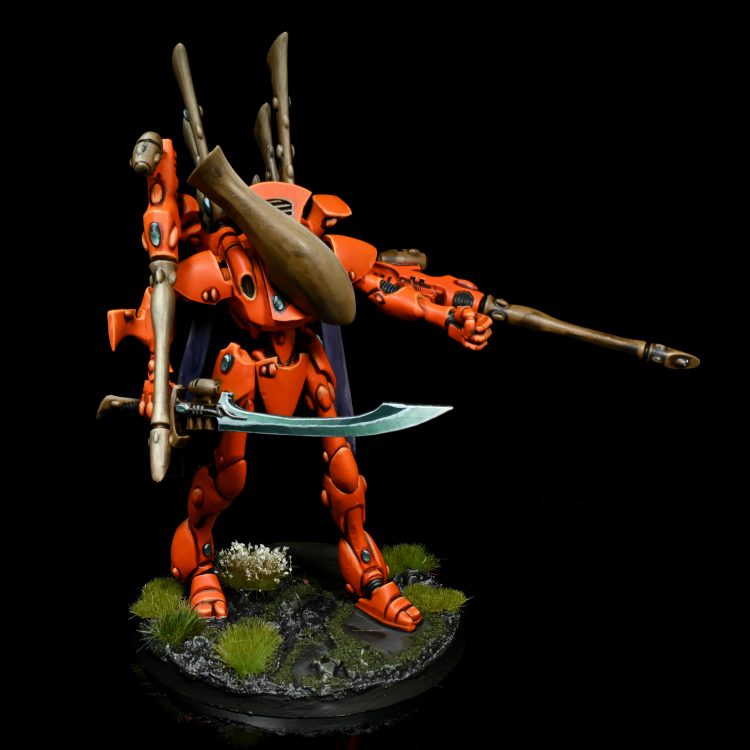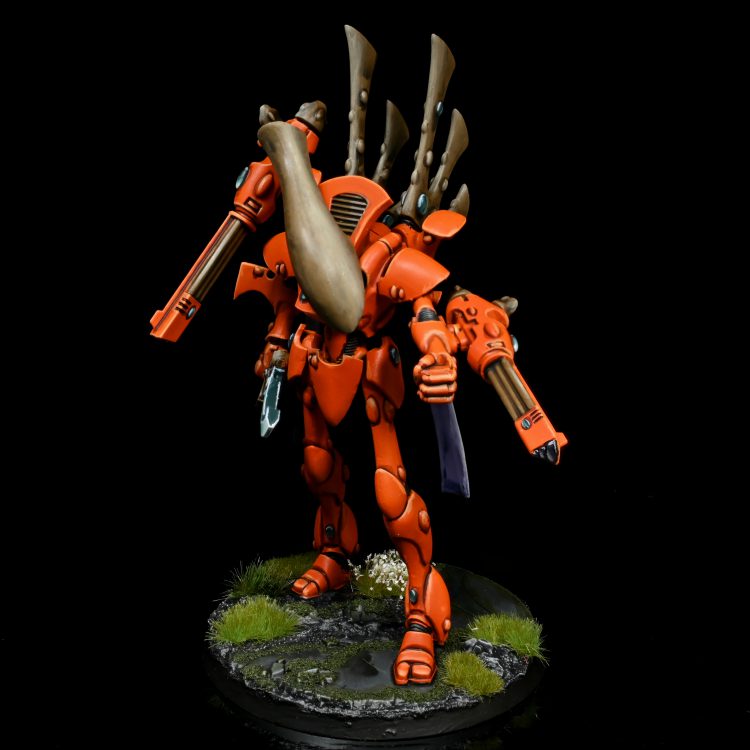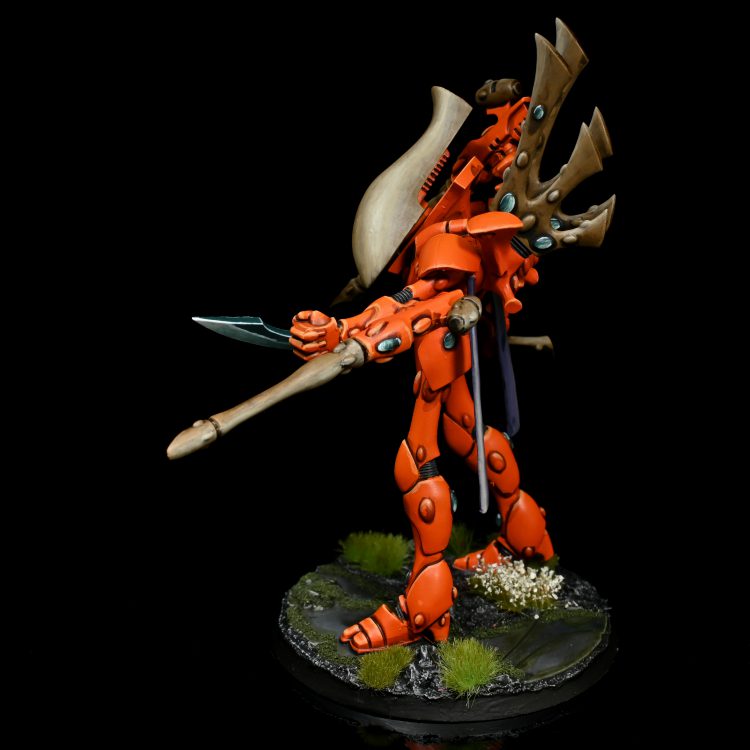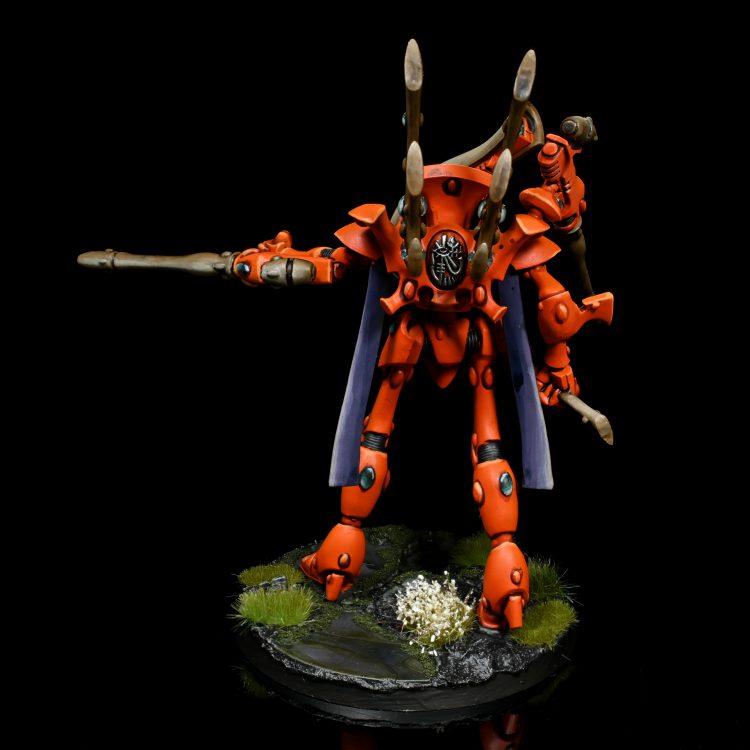 To finish out that SC box I also did some wraithblades!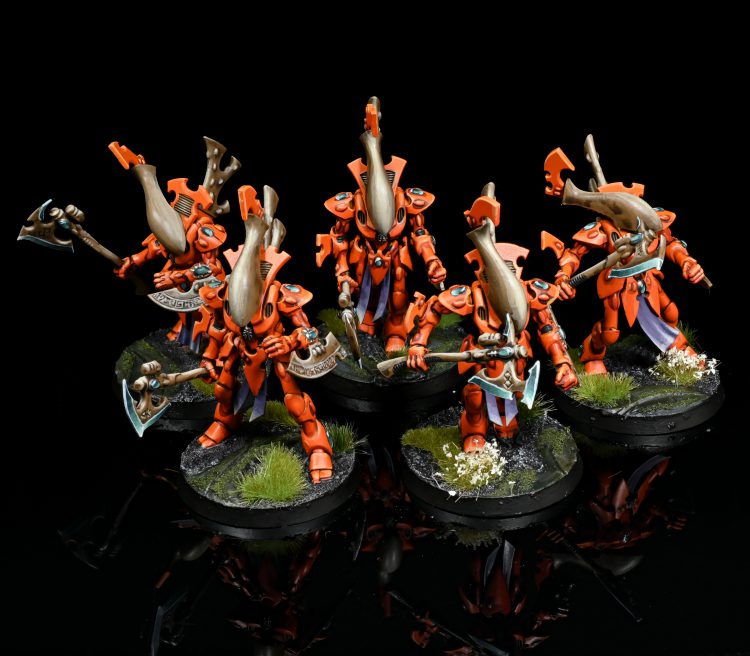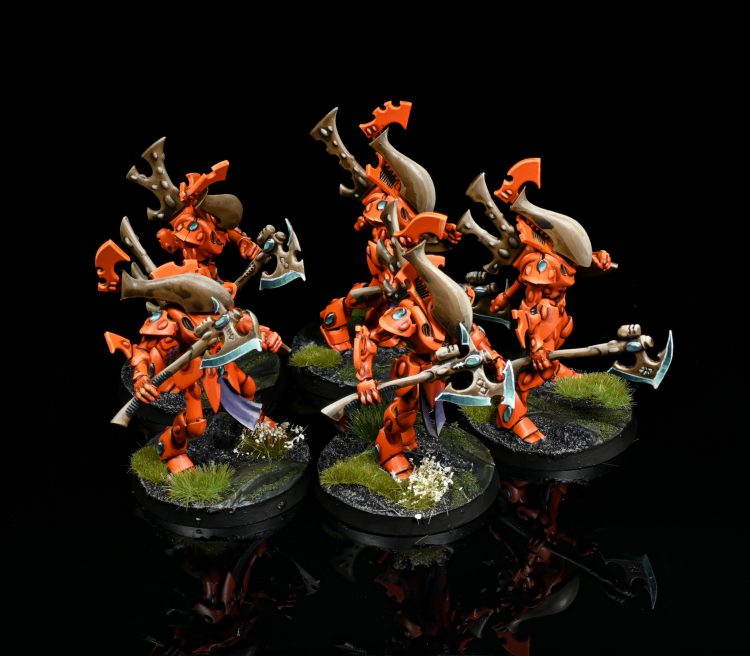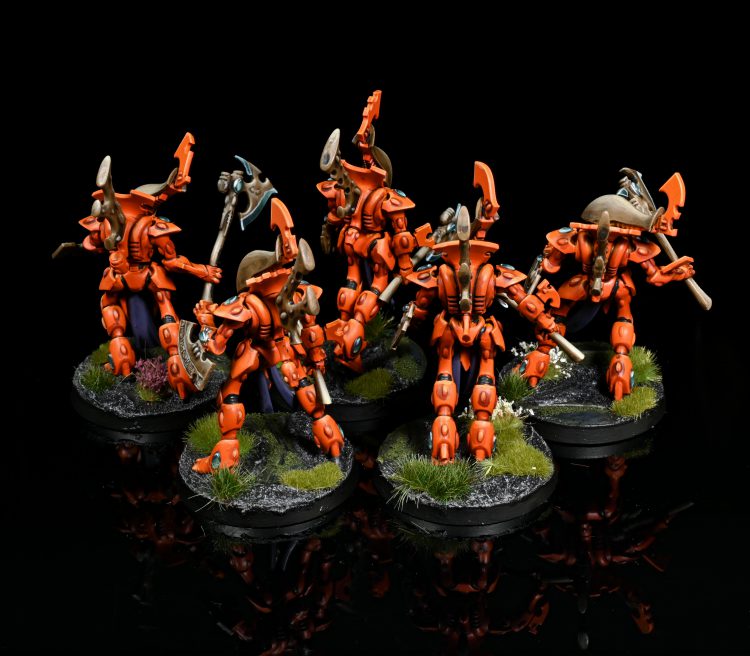 I also got more skitarii stuff done in the form of 10 more vanguards!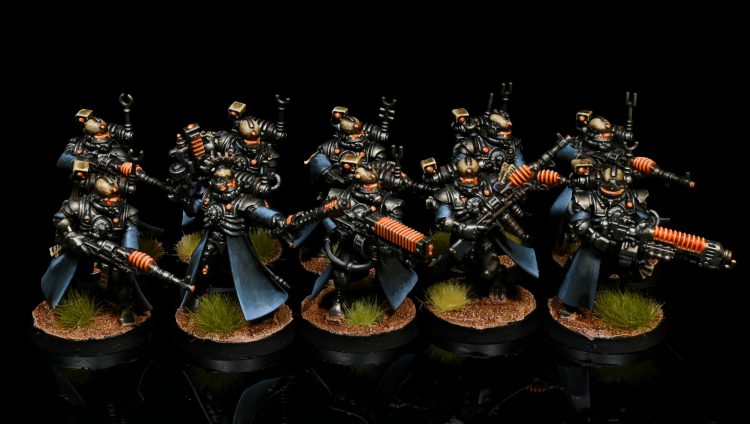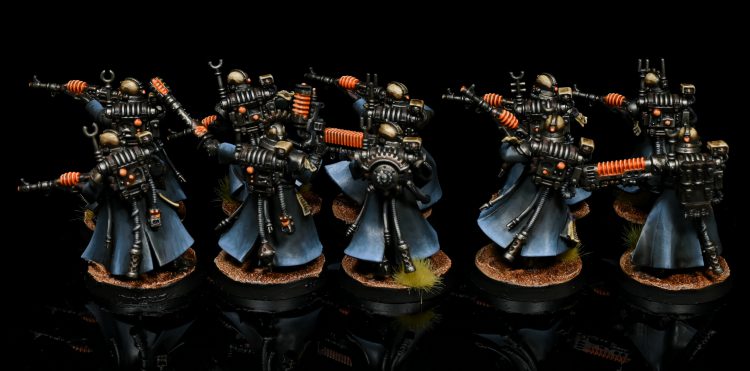 With this I can now run a whole 20 blob of them!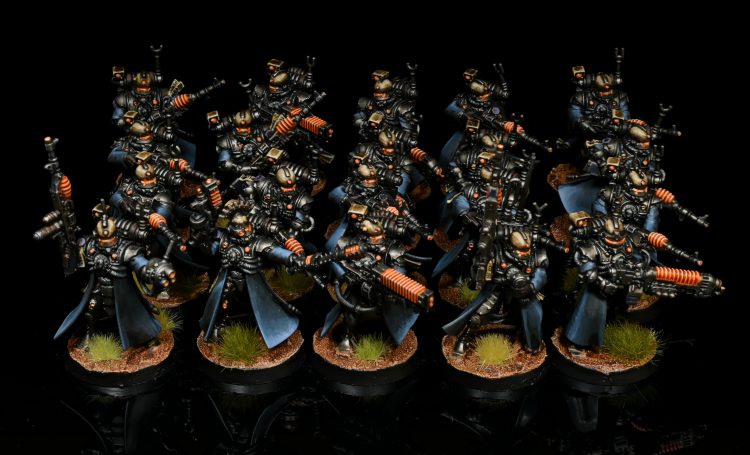 SRM
Over the past month I finally finished Cursed City, then moved on to a bunch of other projects all at once. First up, I finished Dagnai Holdenstock, or Dang Guy, Haltertop as I stupidly keep calling him: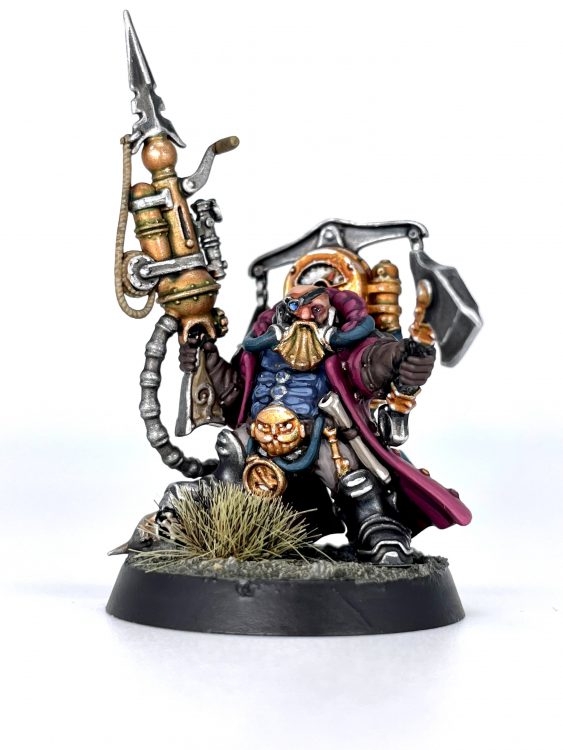 While it took a bit of color scheme finagling, I came to a final product I really liked. I figured since he's the sort of paymaster of the crew, he'd have actual gold and not just rusty metal or weathered bronze on him. With one hero and a couple mobs of idiots to go, I went back to batch painting.
The Corpse Rats actually weren't so bad; I was really dreading getting my paintbrush between all the rats but by picking out a couple in each swarm with different colors, I really got the effect I wanted. I can't say the same for the next group of models, unfortunately.
I saved these guys for last among the mobs, as I knew I'd hate painting them. There's so much overlapping detail, so many different textures, and so many unnecessary bits and bobs for a bunch of chaff. I really wish I had more fun with them, but these were some of the few models in the set I really wanted to rush through. I had initial plans to vary up their clothing to look more realistic, but I settled on my Cursed City "bad guy green" for all the cloth, and I'm glad I did as it simplified things and looks good to boot. Speaking of looking good though, I had one more model to go: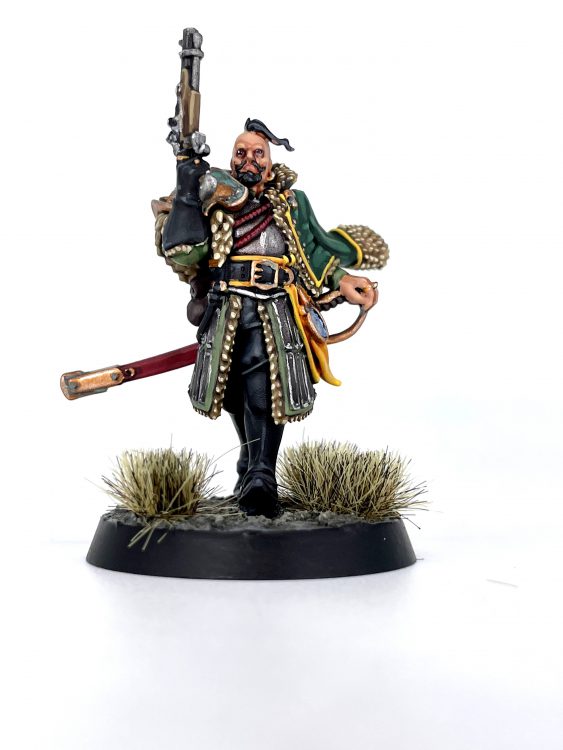 I was saving this haughty fella for last, as he's one of the models that first jumped out at me when the set was revealed. He was an absolute joy to paint, and like Brutogg before him, was a model I happily knocked out in one marathon session. I knew it would be important to my motivation if I had something good after the zombies to paint, and I'm glad I waited so long for this guy. With those finished, I wrapped up Cursed City! You can check out my army showcase to see the whole set all together. Of course, that's not everything, not at all!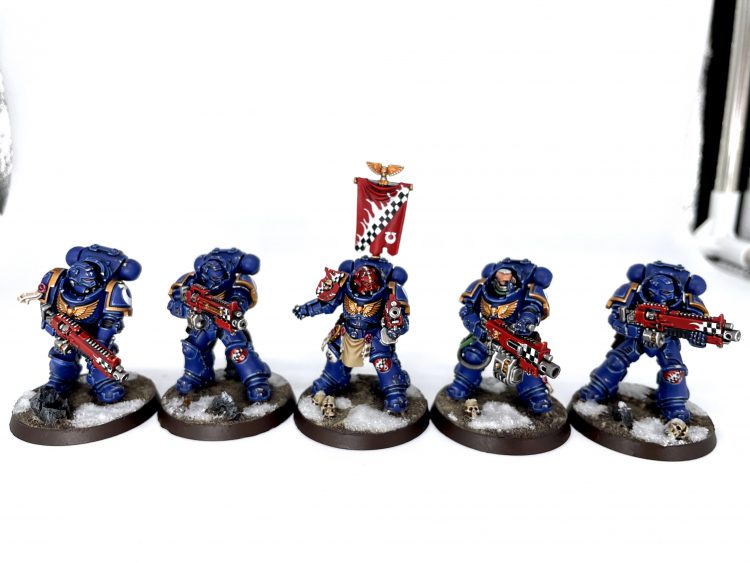 I returned to the Space Marine painting fold with a unit of Heavy Intercessors. I've been pretty excited about these models since the codex dropped last year, and I love how chunky they are. Unfortunately, they've got a lot of edges, and while I'm an edging enthusiast, even I can only go for so long. It took something like 90 minutes per model just to get the initial Calgar Blue highlights on, and I'm a pretty speedy painter. Those dang moon boots really take it out of you. Even with all that grousing about edges, I still love these models and had a good time painting them and figuring out more fun heraldry for them. These were the first 40k models I painted this year, and it felt good to paint Ultras again.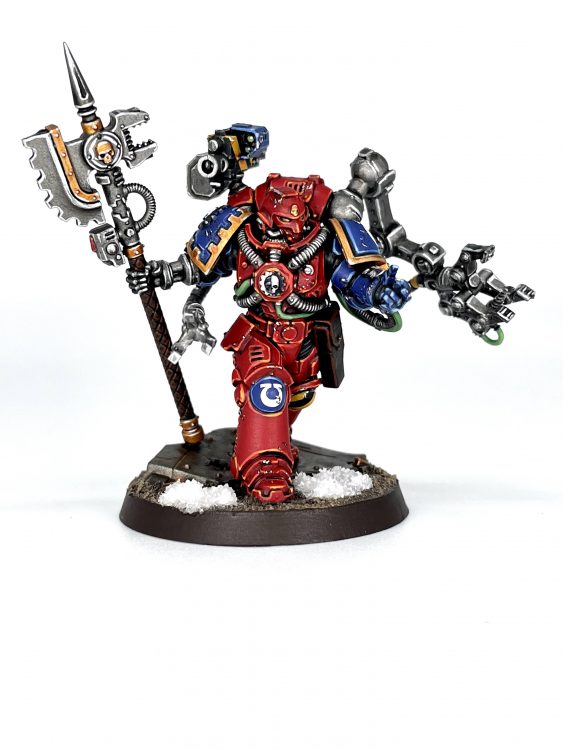 I went one step further and knocked outa Primaris Techmarine as well. After batch painting 5 extremely detail-heavy dudes, it felt good to take some time on a character. While there were a few spots around his servo arm that were tricky to get a brush into, I found painting the big lug to be pretty easygoing. Last, but certainly not least, I've got a different flavor of big bois in big armor:
I got these guys in a swag bag from one con or another, and I've been nervously trying to figure out how I'd paint my Dominion set. After a bunch of test bits – errant Space Marine helmets, shoulderpads, etc. – I finally put paint to plastic on my first Stormcast Eternals. I'm extremely pleased with how these boys came out, and I can't wait to finally get to grips with the high fantasy hoplites of Dominion. Naturalistic basing, lots of verdigris, and some strategic drybrushing should see these guys come out pretty quickly, and to a decent standard as well.
Charlie B
I've been absent from these roundups since (checks) …April?!
This is partially because I felt the internet needed a cooling off period after I announced the white knuckle excitement of the beige paving slabs I'd painted, and partially because Bioware. Mass Effect's Legendary Edition has been demanding my attention like a cat that wants to be petted whenever I sit down at the hobby bench. I'm currently midway through the Citadel DLC and am having EMOTIONS.
Only a little painting has occurred, and that painting has been a brutalist lump of architecture to sit on the aforementioned beige slabs. Behold: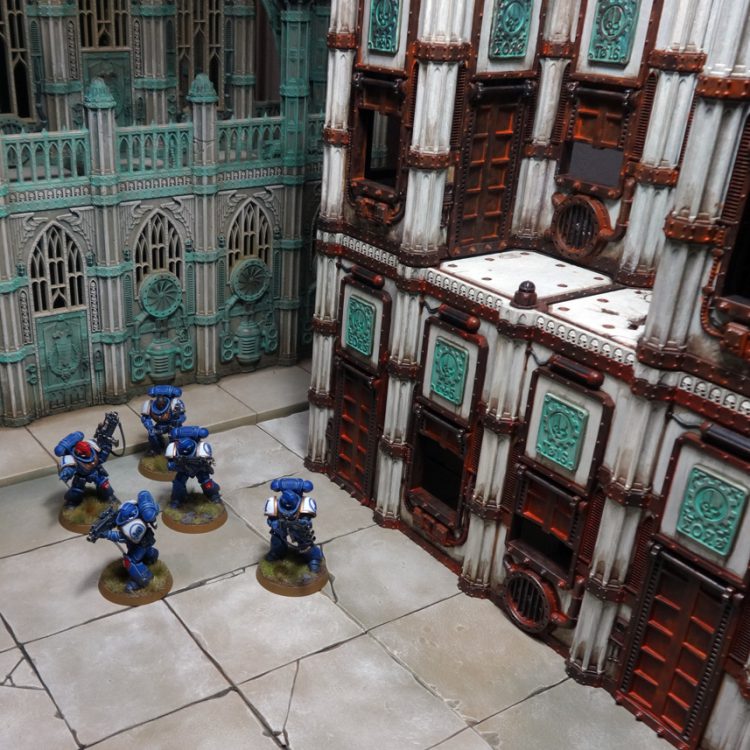 So far I've produced two intact stackable single-storey building halves. The plan is to produce two more, then a bunch of ruined halves. This will allow me to lay them out in a variety of ways, from intact buildings to numerous ruins and everything in between. It will also enable me to have a building that can crumble over the course of the game, replacing intact sections with ruined ones as it takes more fire.
I'm keeping a log of the project over at the Beard Bunker, and when it's all finished, I'll be sure to throw up a tutorial here on Goonhammer.
Soggy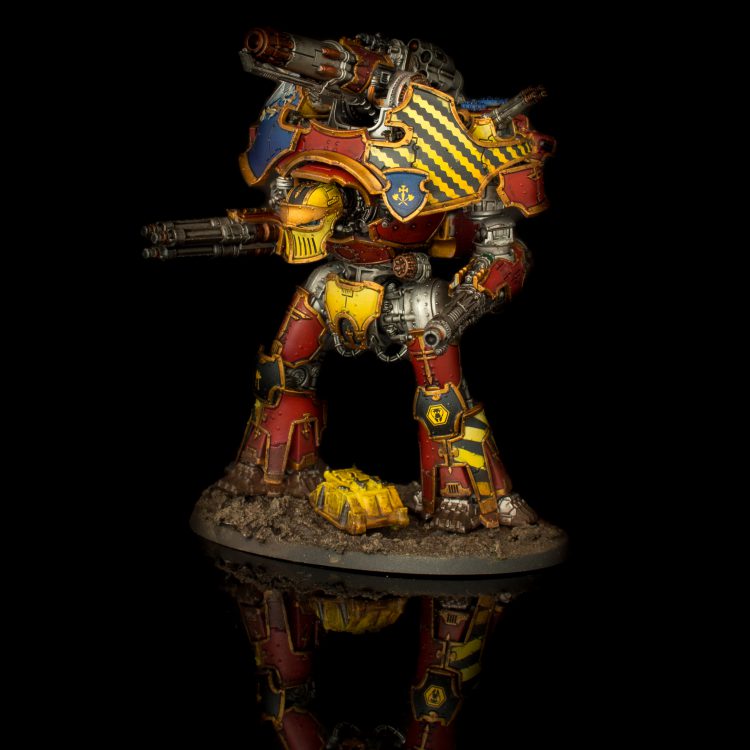 This was pretty light month hobbywise with only a single complete model painted. I did also paint up the Warp Missile Launcher for the Reaver, which had been sitting in the blister for a long time – although with the advent of the Vortex Missile upgrade it seems rude not to have one on hand.  I had a play with focus stacking to try and capture some of the recent engines including the Vortex Launcher below.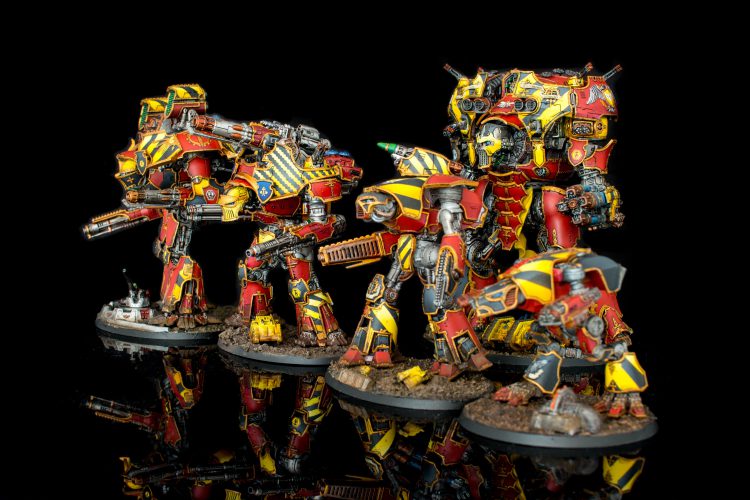 This marks the end of this force for now, now consisting of a starter set, precept box and Warmaster. At some point in the future I need to pick up a Plasma Warlord, but after painting well over 3000 points of AT in a row it's time for something else. I'm going to be dusting off my Blood Ravens, who have been idle since the release of the GSC codex and add some releases they've missed out on.
PierreTheMime
I've now cleared more than half of my Nighthaunt pile, so before I started back in on battleline models I wanted to finish some individual models. I quickly knocked out this Cairn Wraith, one of the few pre-Nighthaunt ghosts that found their way into the faction fold.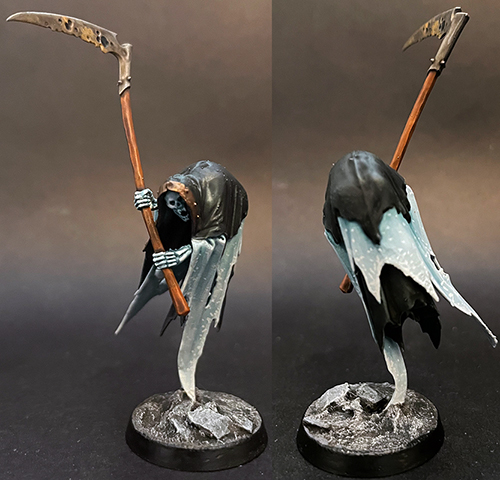 Speaking of pre-Nighthaunt: the Mourngul is one of those Forgeworld models that I'd always wanted but had never gotten around to until now. As it's an older sculpt it doesn't really fit in with the current Nighthaunt aesthetic, but I'll forgive it because it gives off a strong Ghostbusters energy. As monsters now have a lot of interesting/good mechanics in AoS3.0, I wanted to make the only monster available to the ghosts ready for action. I typically like keeping bases bare of other factions so that it fits into any battle, but removing the spectral claw from that mutilated horse would have taken ages and probably come out looking off. In the end I decided an errant horse is fine, and as you can see it has already paid for its equine crime of incurring on the battleground.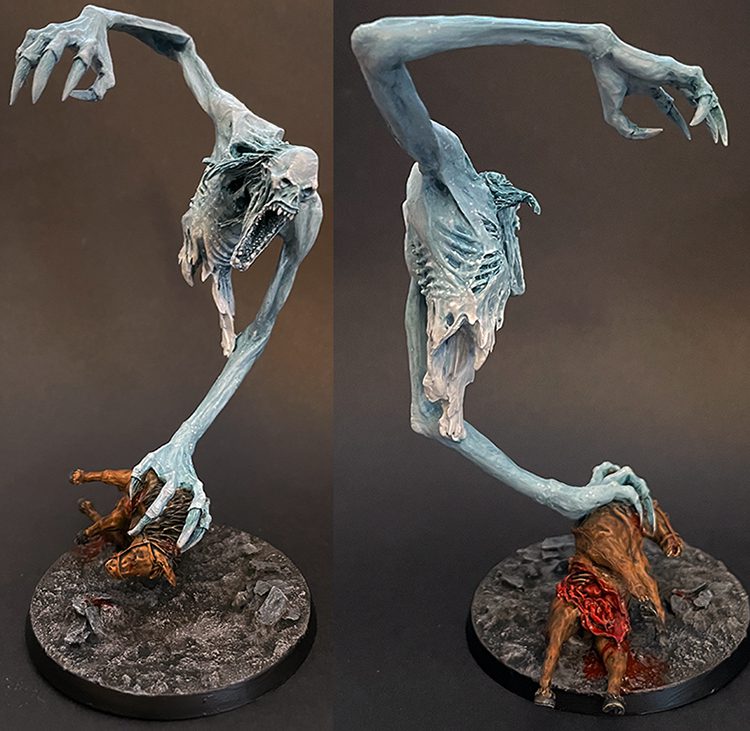 I also knocked out another five Dreadscythe Harridans, completing my first set of ten. They're part of the Sorrowmourn Choir box, so I have another ten to complete at some point. Of all the Nighthaunt they're some of the more involved models so I'm not jumping to paint the rest immediately, but I'm sure I'll get around to them eventually.

As a palette cleanser I finally put together a Tesseract Ark I've had hanging about for a while. As you can see from the model, the front plate came out… uh… "warped and corroded from eons in stasis." Even after some cleanup the cast still has some obvious issues, but as a tabletop-quality model I'd say it's good enough. Looks good from the side profile, though.