Blah blah some preamble. Campbell wrote this to mock me and I am owning it. Here's some models that our people painted.
SRM
It's been a rather Fallout-filled month for me, as not only have I become the Post Apocalyptic Wife Guy again by diving back into Fallout 76 with my spouse, but I've been painting a bunch of minis for Wasteland Warfare. First off, I wanted to get back into it by painting some of the PVC survivors from the starter set.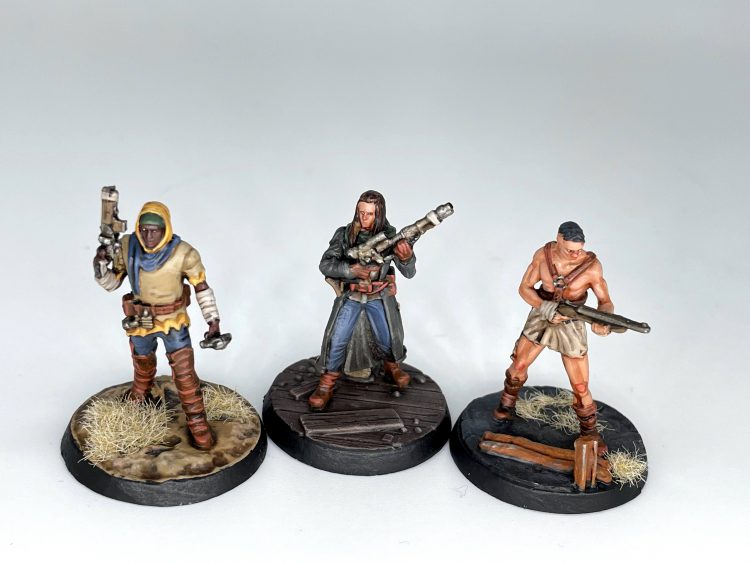 I'll be honest, they're not great minis. The detail is soft and there are definitely compromises made to make them single piece models, but it was satisfying to knock something out in a couple short sessions. It's a shame because Modiphius' resin minis are so damn nice. Speaking of…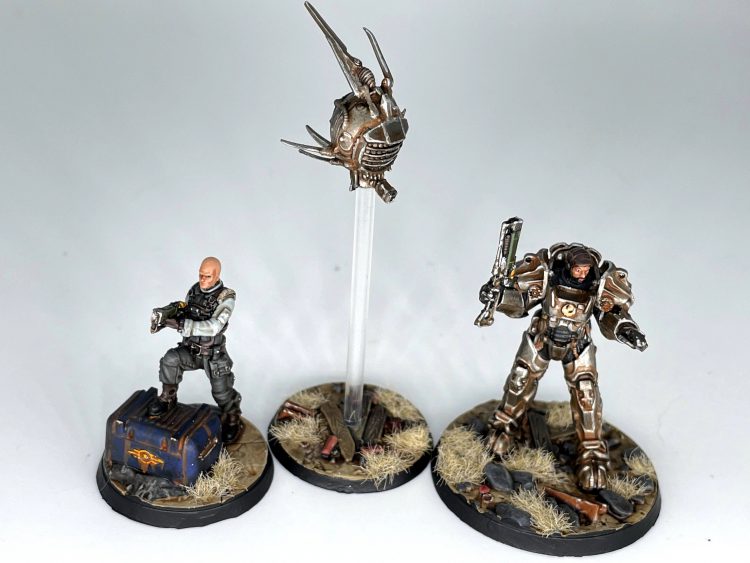 I painted up Paladin Danse, Knight Captain Cade, and a cute little Eyebot! I know Corrode's been having fun painting the Fallout robots as well, as they're extremely easy to knock out with good results. The crisp details on the resins really lend themselves to weathering and rust effects (as I've detailed in a previous How To Paint Everything article) and these guys were an absolute pleasure to paint. I noticed Cade's studio scheme wasn't consistent with his in-game appearance, which I detailed in another article that I'm pretty stoked about.
As for what's next, I'm back on my Necromunda Bullshit and painting the Mercator Sanguis Slaver Entourage. I've had them sitting in my backlog for a year now, and figured it was about time I knocked them out. Watch this space, they'll be here soon!
Rockfish
Its starting to warm up, which might mean I get to do stuff besides being stuck in my room all day, but in the mean time I have been as productive as ever!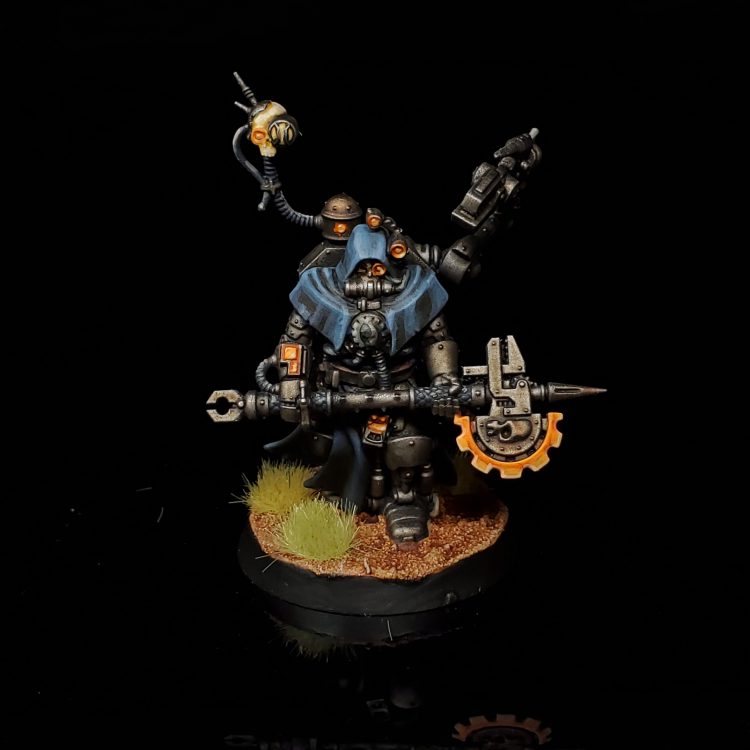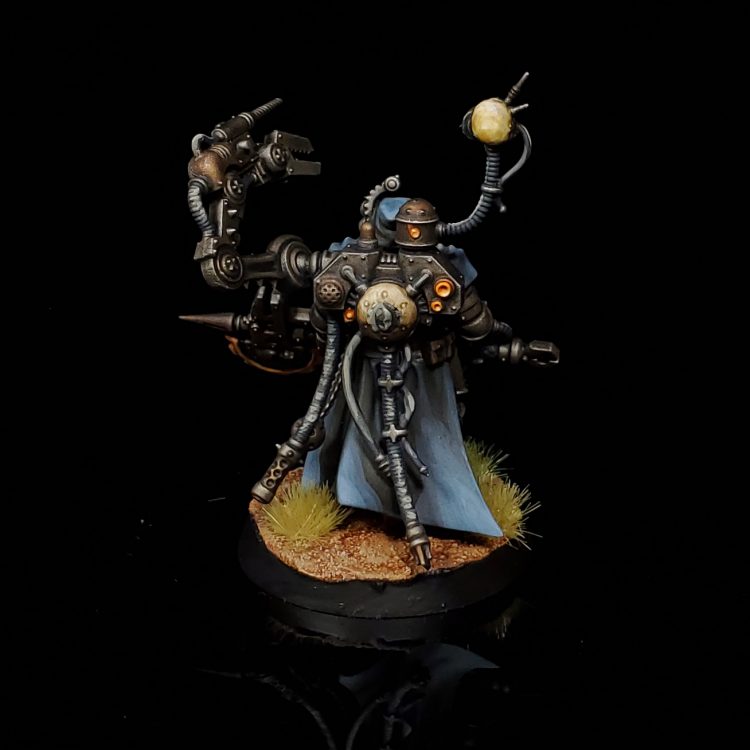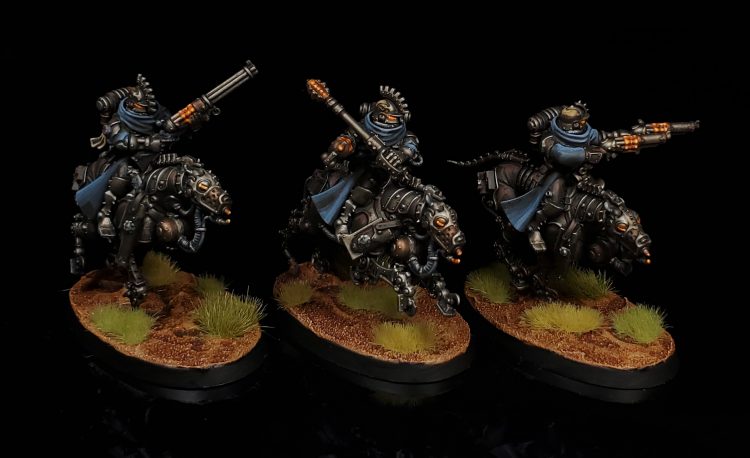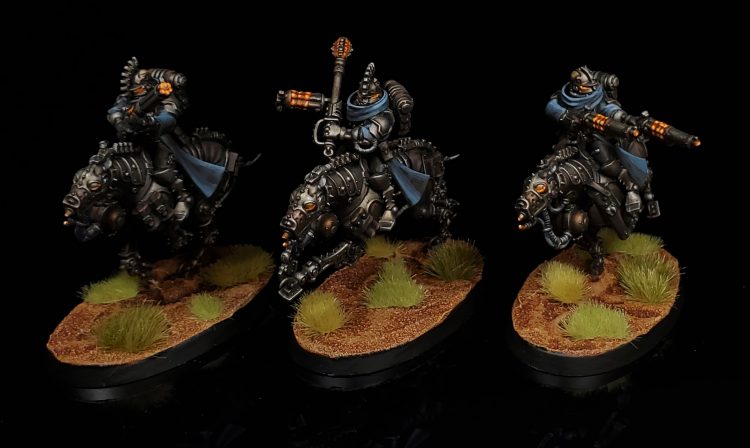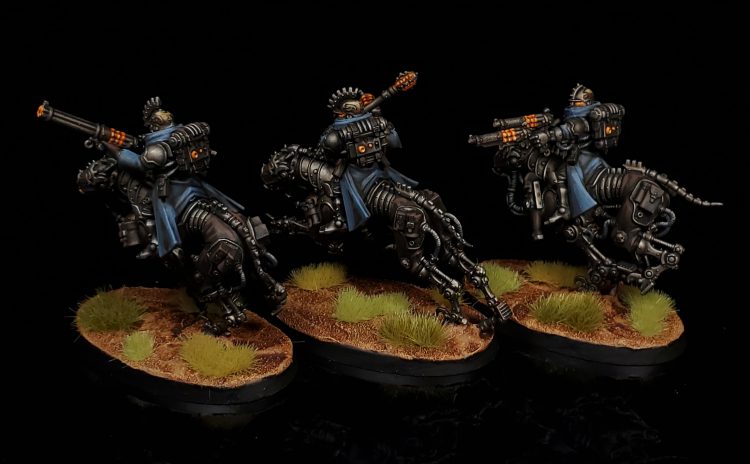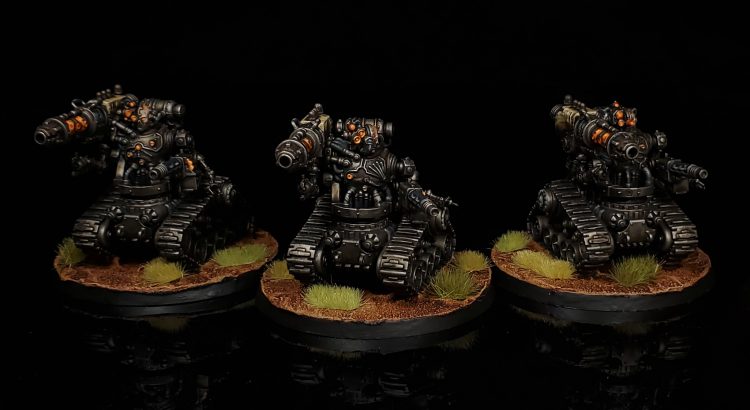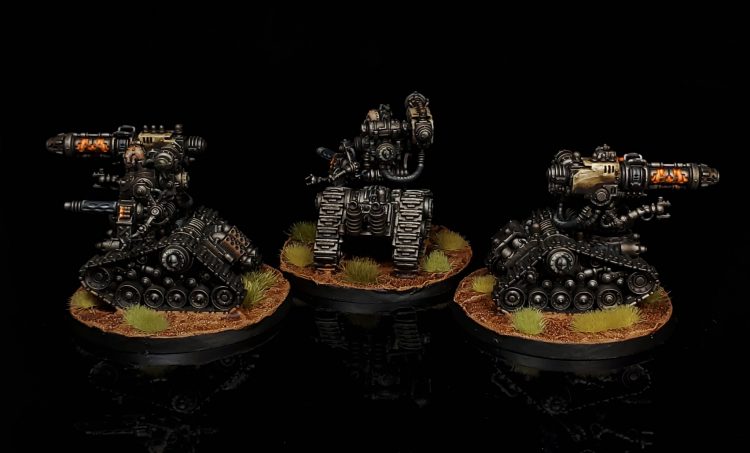 I did a good number of models for my admech, and it seems like they will be previewing a bit of that book soon, so that should be fun!
This scheme is very much a experiment in minimal work for maximum results, they are far from the most detailed but I like how good they are for being stupid fast to do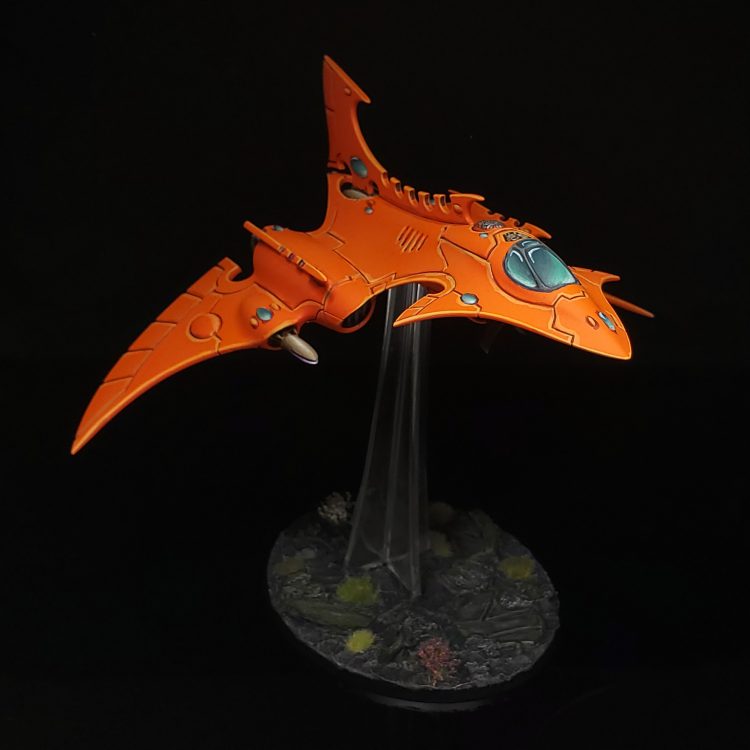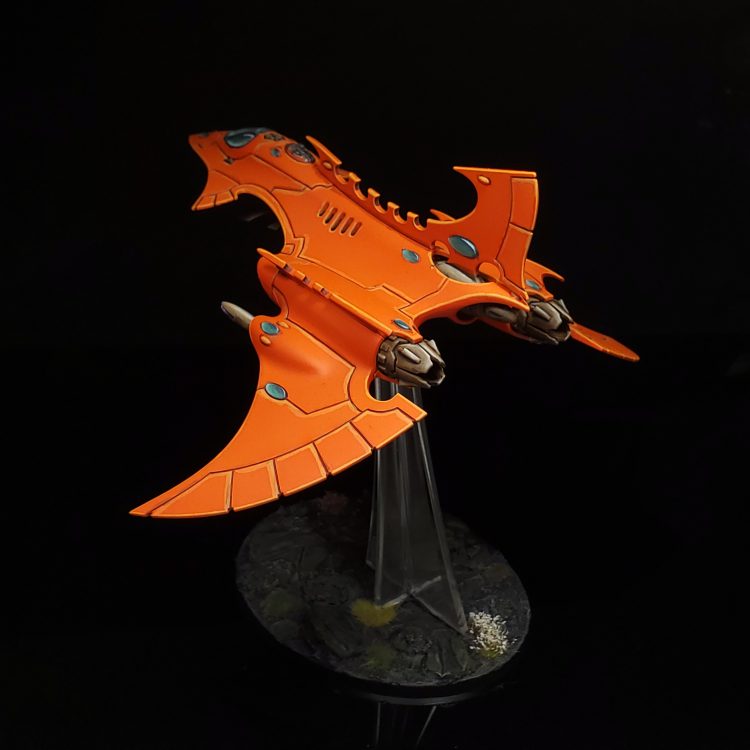 I did find some time to work on some eldar of course! Unlike the admech, I don't think they have any previews to look forward to for a long, long time… they still look super rad though!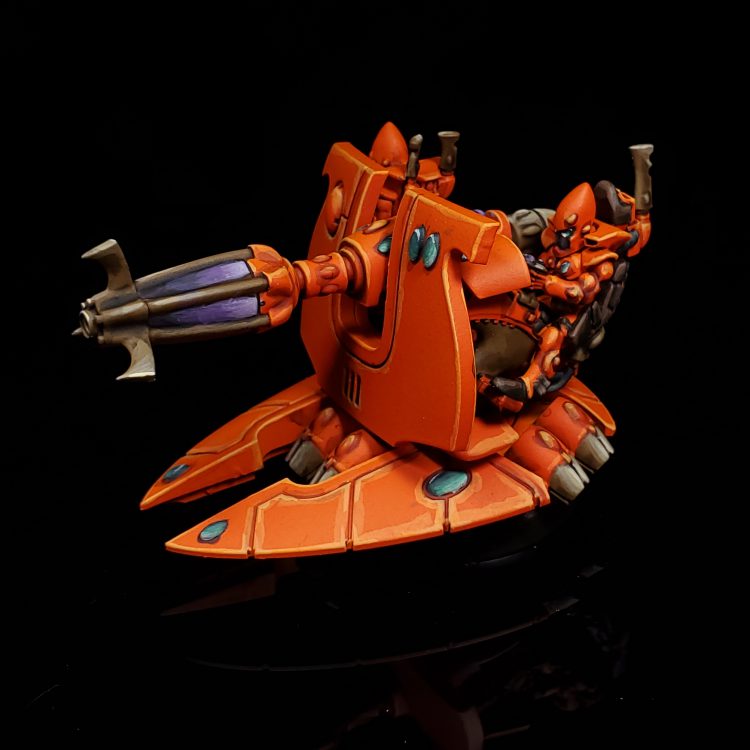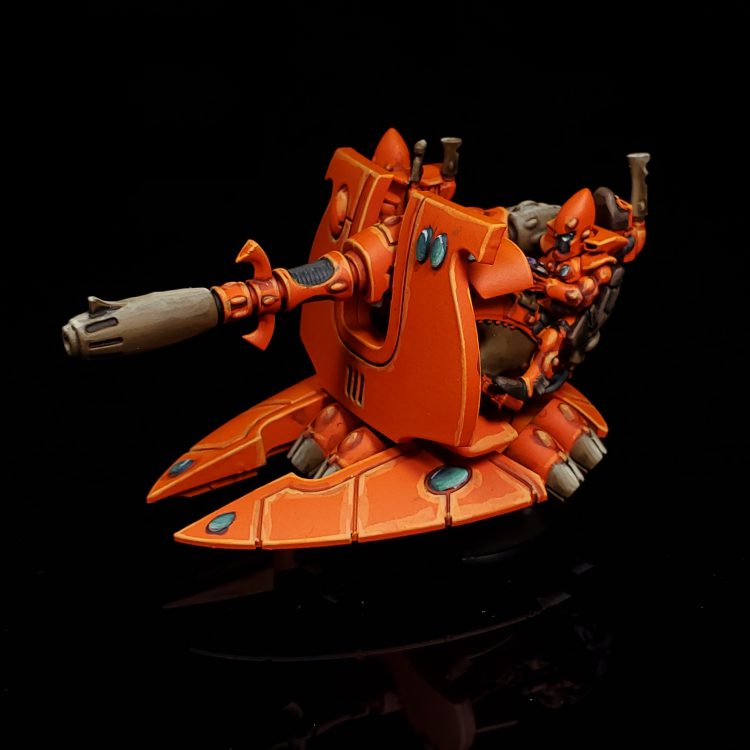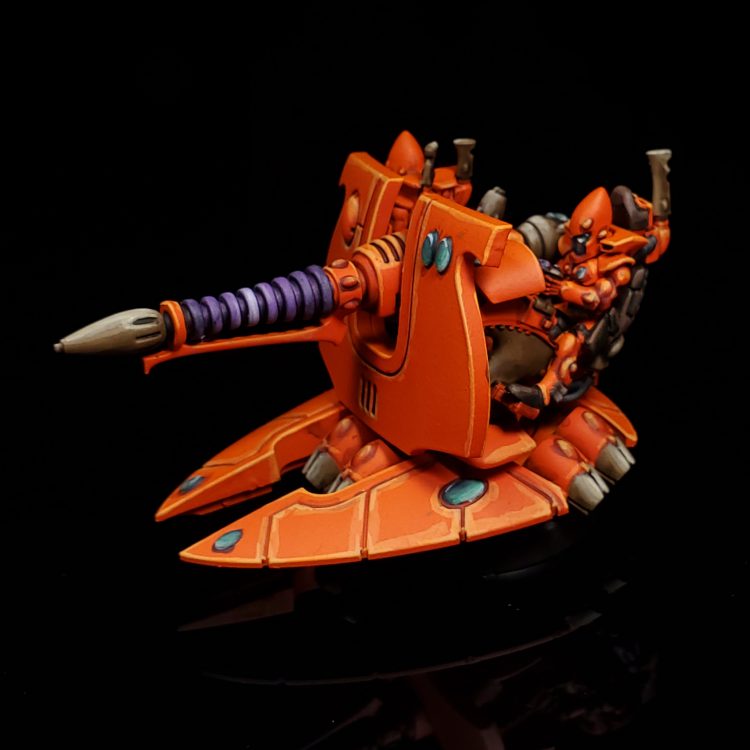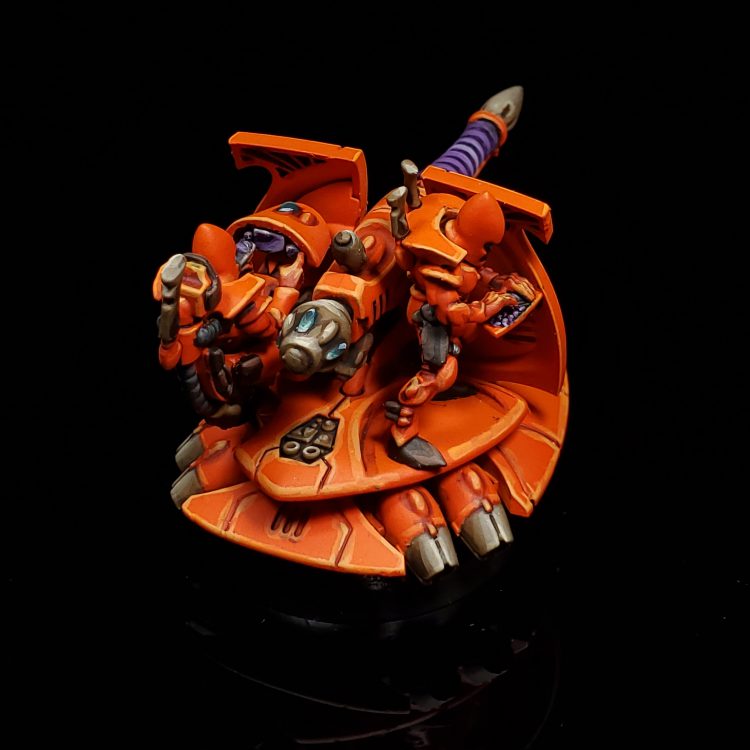 Eldar is fun to paint as always, the Support Weapon platform ended up being a bit scary as with primer and paint the weapon options did not slide on! I had to perform surgery on a otherwise complete model which was frankly terrifying and I had to patch up a few edges.
I even managed to quickly do a Locust for infinity at some point in the last couple of week.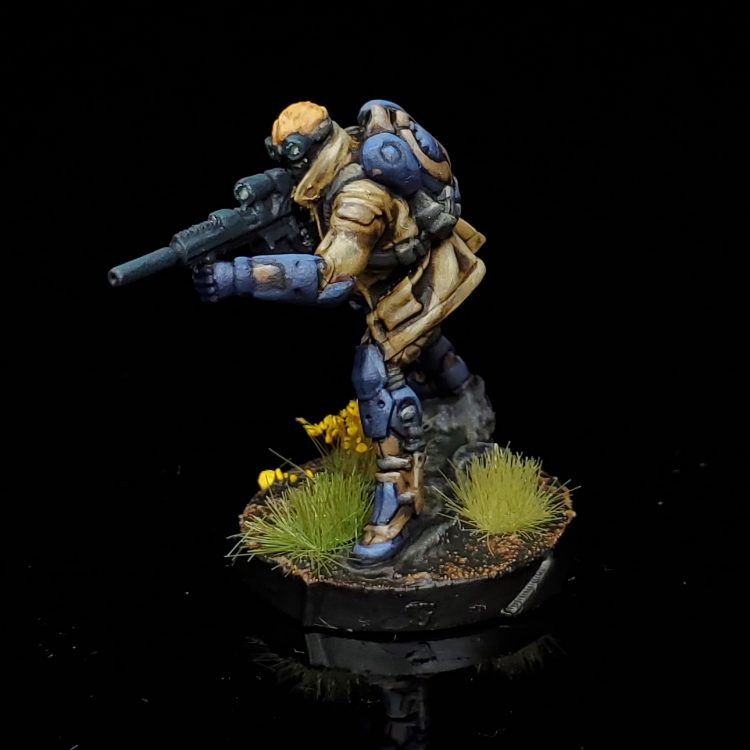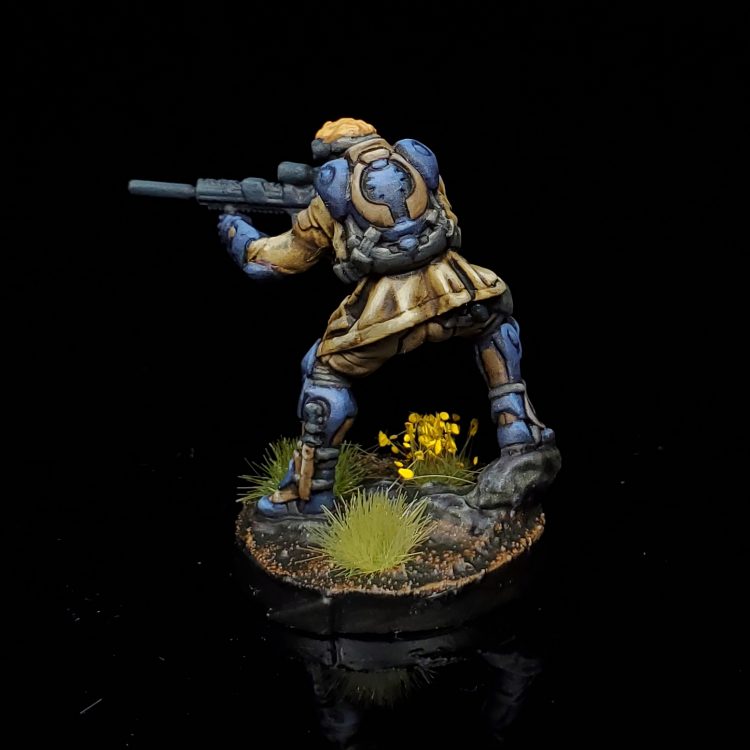 Soggy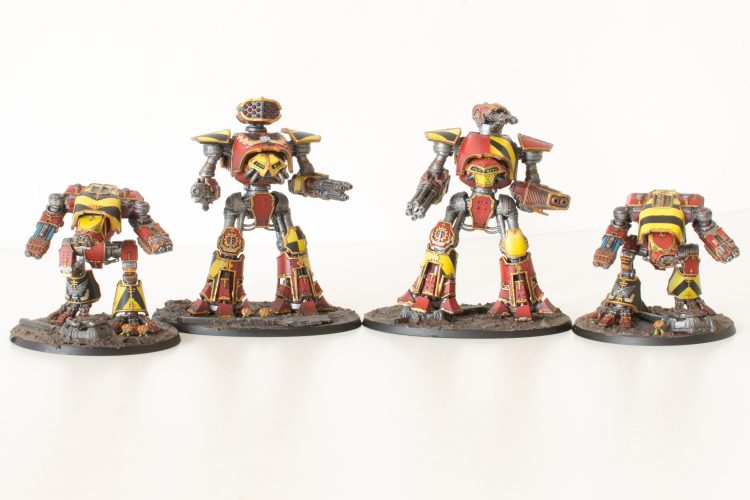 The last two weeks have been pretty productive starting a Legio Ignatum force for Adeptus Titanicus. Doing these as one batch was pretty painful as this is one of those paint schemes that looks like pants until the very end. I'm particularly happy with the warhounds, with wee little epic marines and bunkers cloned with bluestuff.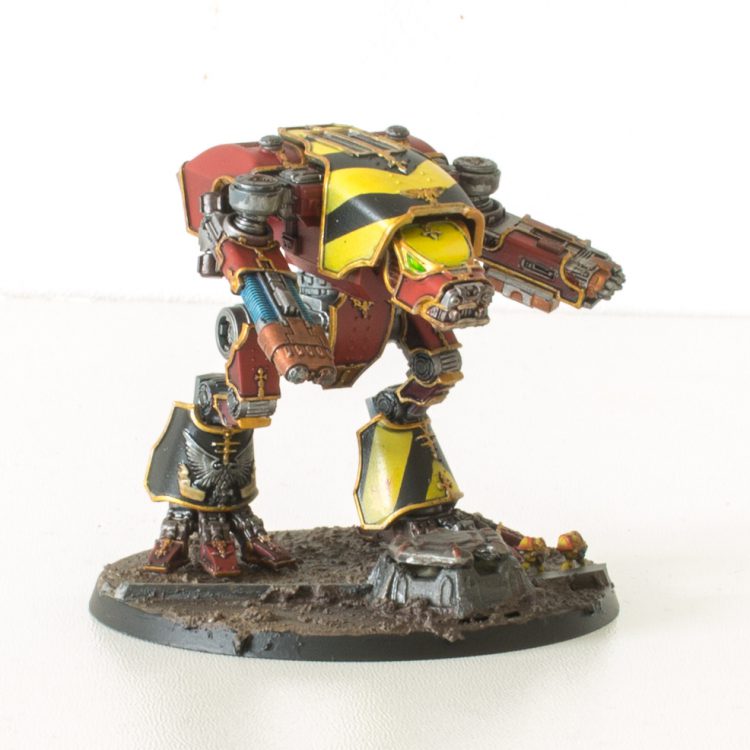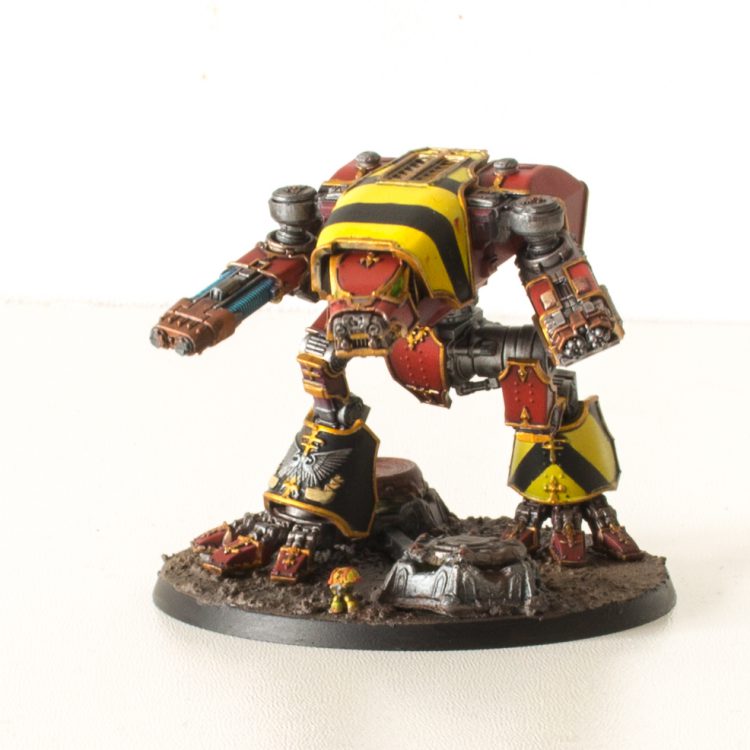 As for what is next, my backlog is starting to dry up again but I do have a pair of Cerastus Knights to do from the AT starter set, which I could quickly bang out. Given my House Vornherr Knights are in similar colours of red and yellow, I'll probably do something different with them and go for House Taranis – who were blue during the Heresy and would have fought along side Ignatum. Other than that I should probably take a chill from the hobby and start packing up my house for an upcoming move which keeps slipping.
Fowler
In a turn of events that will surprise no one, my hobby progress is Necromunda focused. First up is a kitbashed Road relic for my Orlock gang.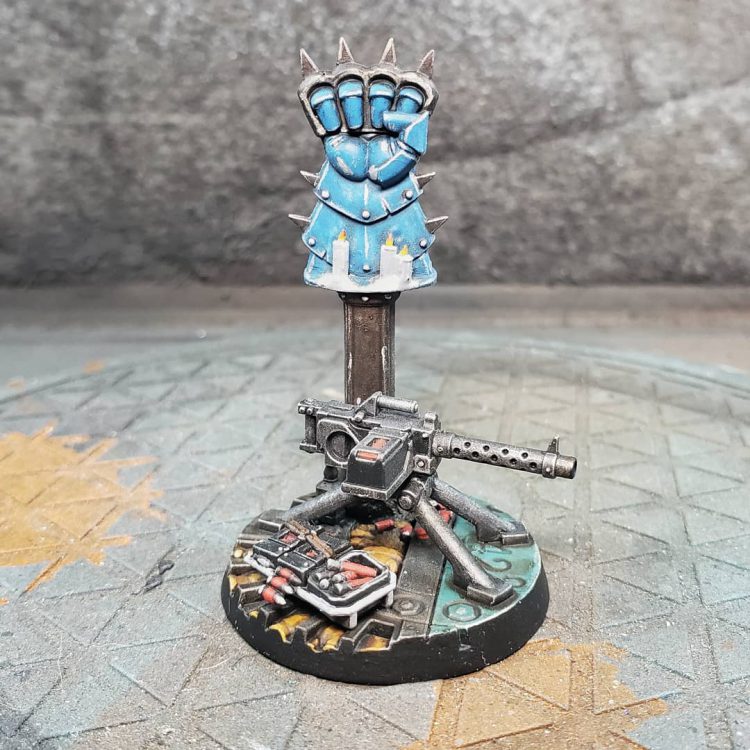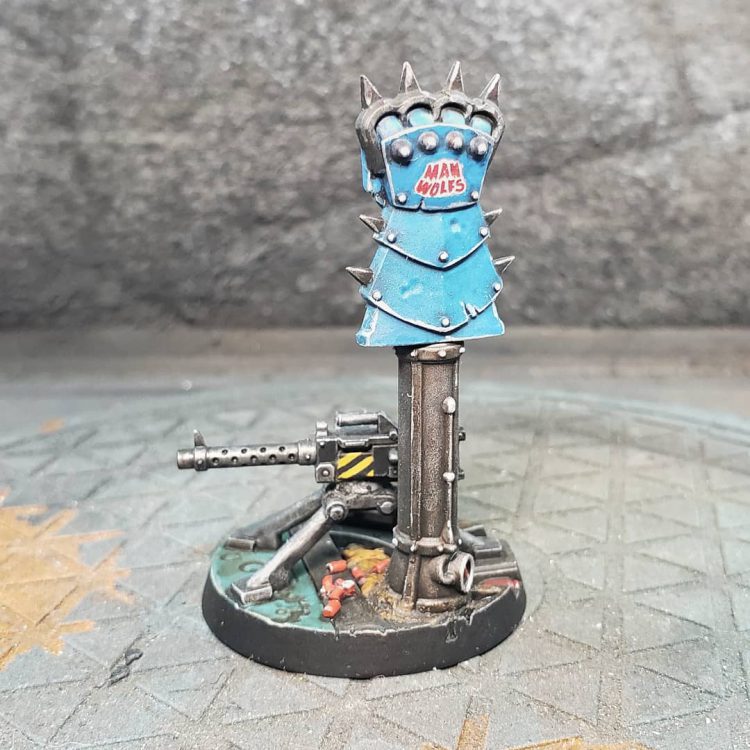 Next is an Orlock Bullet Merchant. The figure is from Artel W (with an added skateboard), and is giving me serious The Division vibes.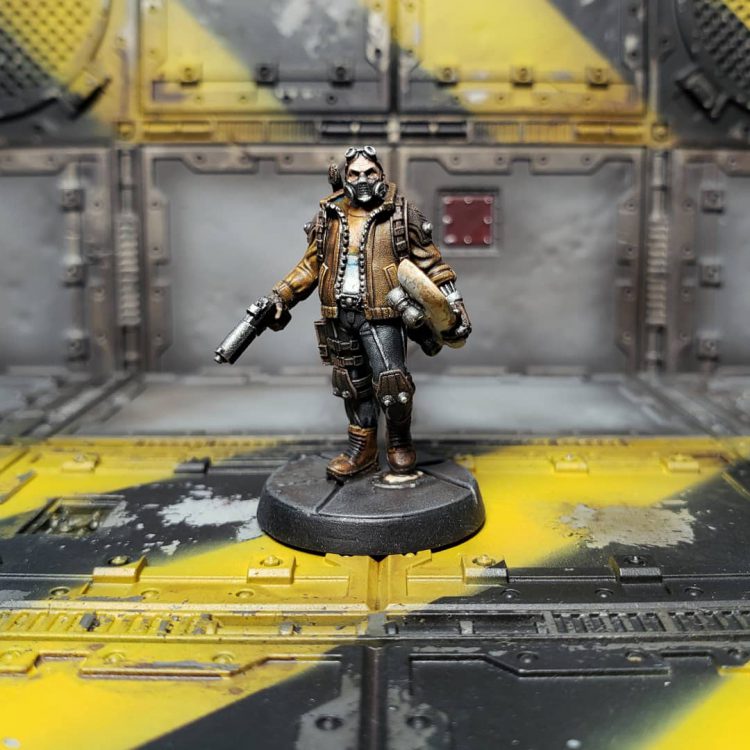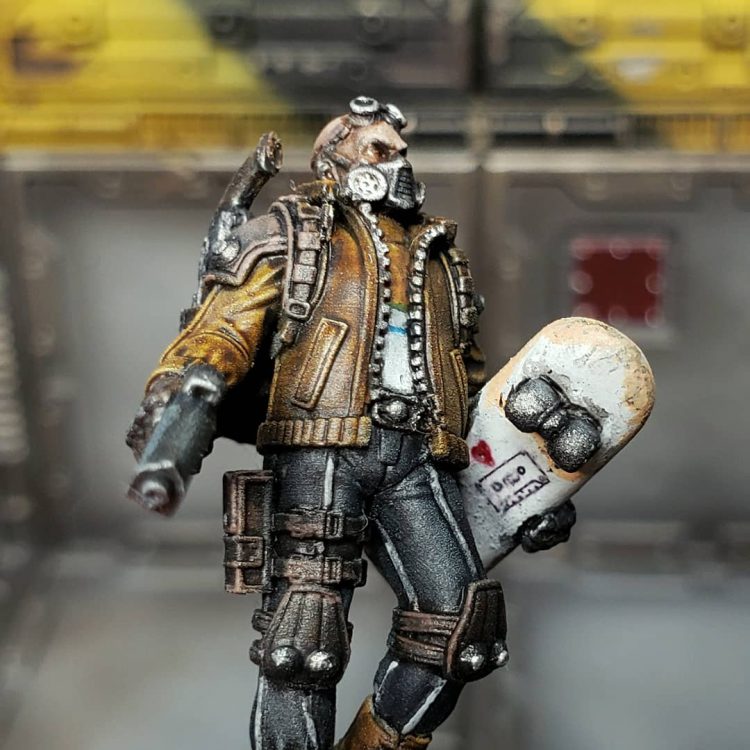 Continuing the Orlock hanger-on party, here's my Prize Fighter. Yes, that is a teeny bruins logo on his powerfist. Why not?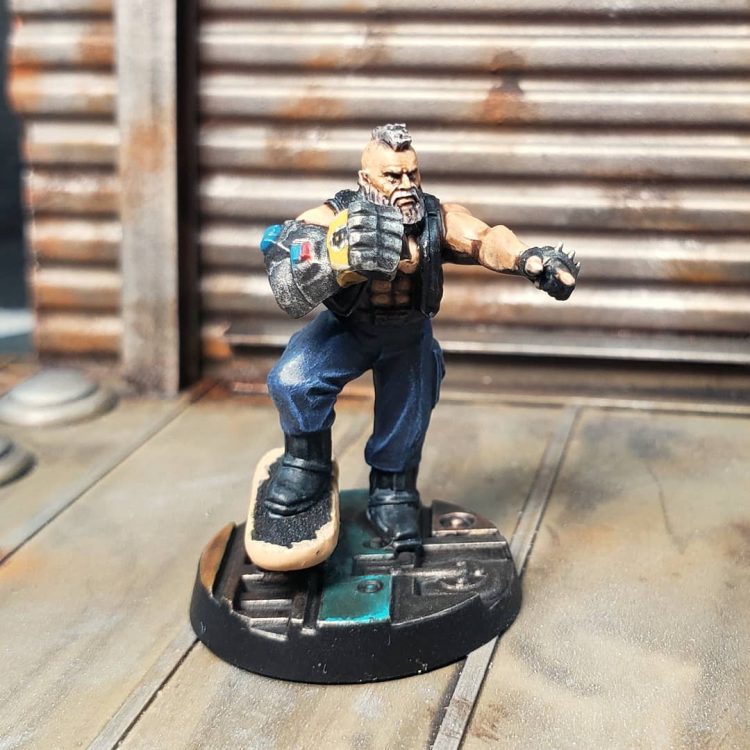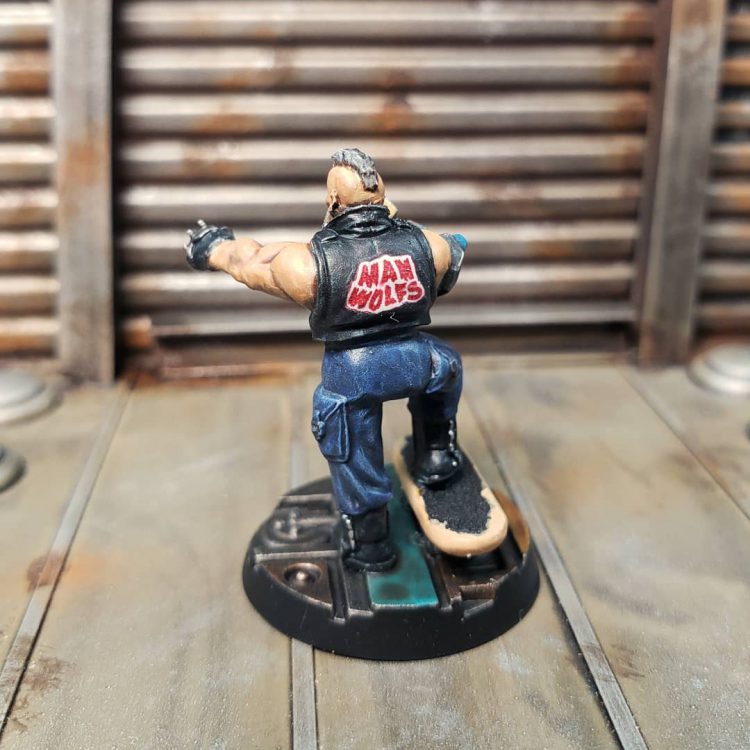 I don't typically post work-in progress things in here, but I'm very proud of how these Zone Mortalis tiles are coming along. These two schemes are in a bit of a bake off to see if they end up looking reasonably similar after getting grimed up. The left tile had the metallics meticulously detailed – the right one had a few minutes of panicked drydrushing. After that I taped off the centers and hit them with some hairspray for weathering.