Credit – Warhammer Community
This year marks the 35th anniversary of the Golden Demon, Games Workshop's utmost painting competition. Although it doesn't involve any dice and celebrates the more creative side of the hobby, this is one of the highest accolades a hobbyist can achieve – so competition here is just as fierce as any of the biggest tournaments out there.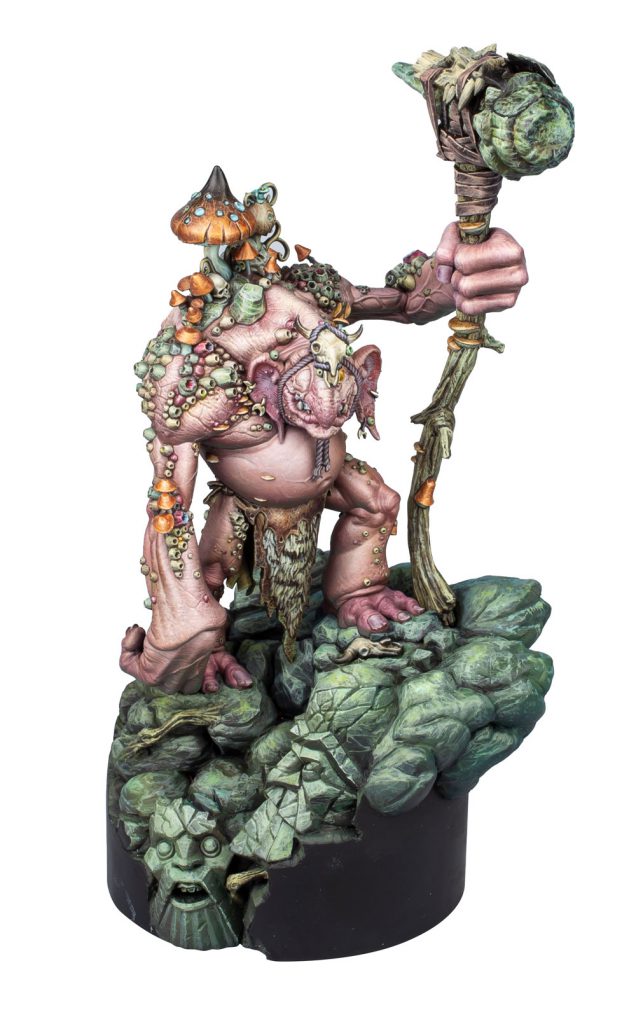 The UK Golden Demon is back after a hiatus due to Covid and Games Workshop have invited us along. We'll be talking to first-time entrants through to veterans for their perspective and approach to the competition. If you've ever been curious about competitive painting be sure to check us out later this week and send in any burning questions that you want answered.
This year's Golden Demon also introduces a new event called the Hobby Pass, which is a one day challenge where everyone gets given one of two event miniatures and has to assemble, convert and paint their best entry. We'll be entering this for a laugh so be sure to see how badly we do compared to everyone else.
In the meantime, read on for a brief history of Golden Demon and where it came from.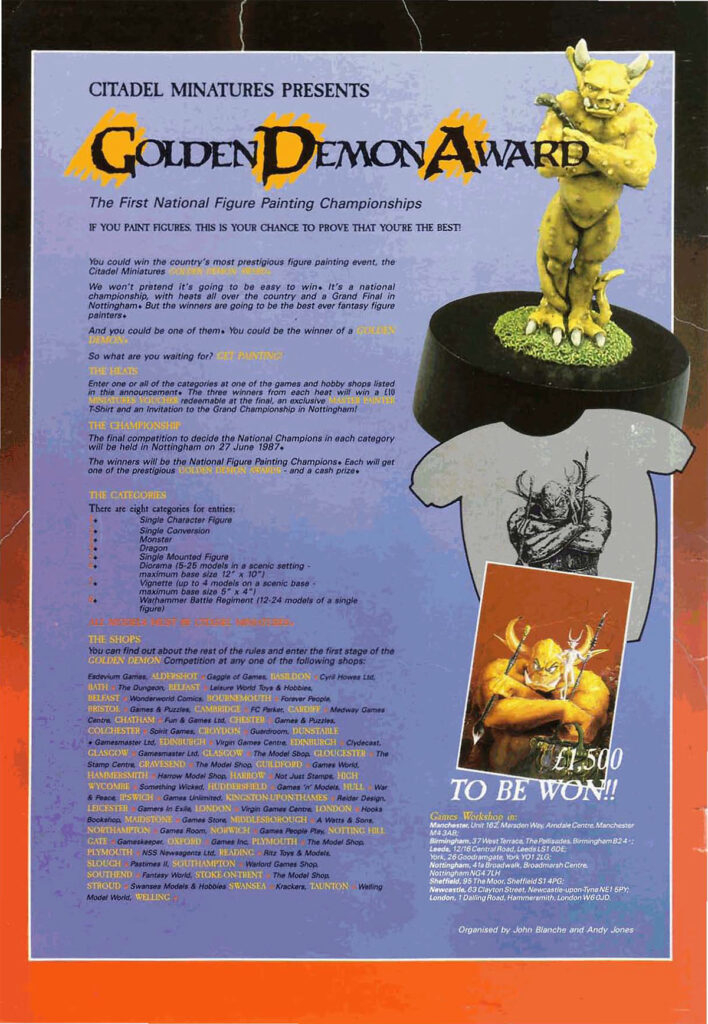 Way back in 1987, when White Dwarf cover art looked more at home on a wizard van and mostly contained content for role playing systems, a full page advert announced the first Golden Demon.
The competition ran in a series of heats in various GW stores, working their way up the finals to be held in Nottingham. The categories for entries were:
Special Dwarf Category

Single Character

Single Conversion

Monster

Dragon *

Single Mounted figure

Diorama

Warhammer Battle Regiment
* I do appreciate how dragons have their own separate category to monsters – a sign of the times and the focus on Fantasy/Roleplay of the era
After having their entries judged by the legendary John Blanche and Bryan Ansell, finalists would receive cash prizes of up to 250£ to accompany their trophies, with the best in show winning the Slayer Sword.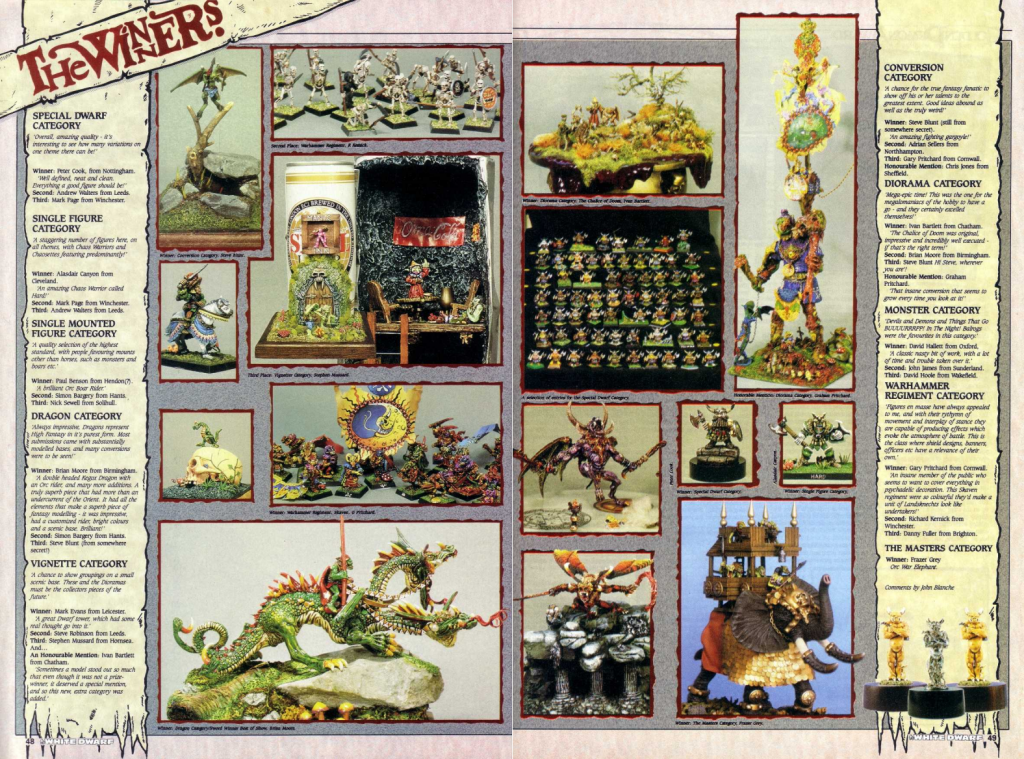 The results were published in White Dwarf 93, which also happened to be the issue that introduces some new thing called Warhammer 40,000: Rogue Trader to the world. Since then Golden Demon has spanned the globe and been held at different events – such as Games Day, Warhammer Fest or major tournaments like Adepticon.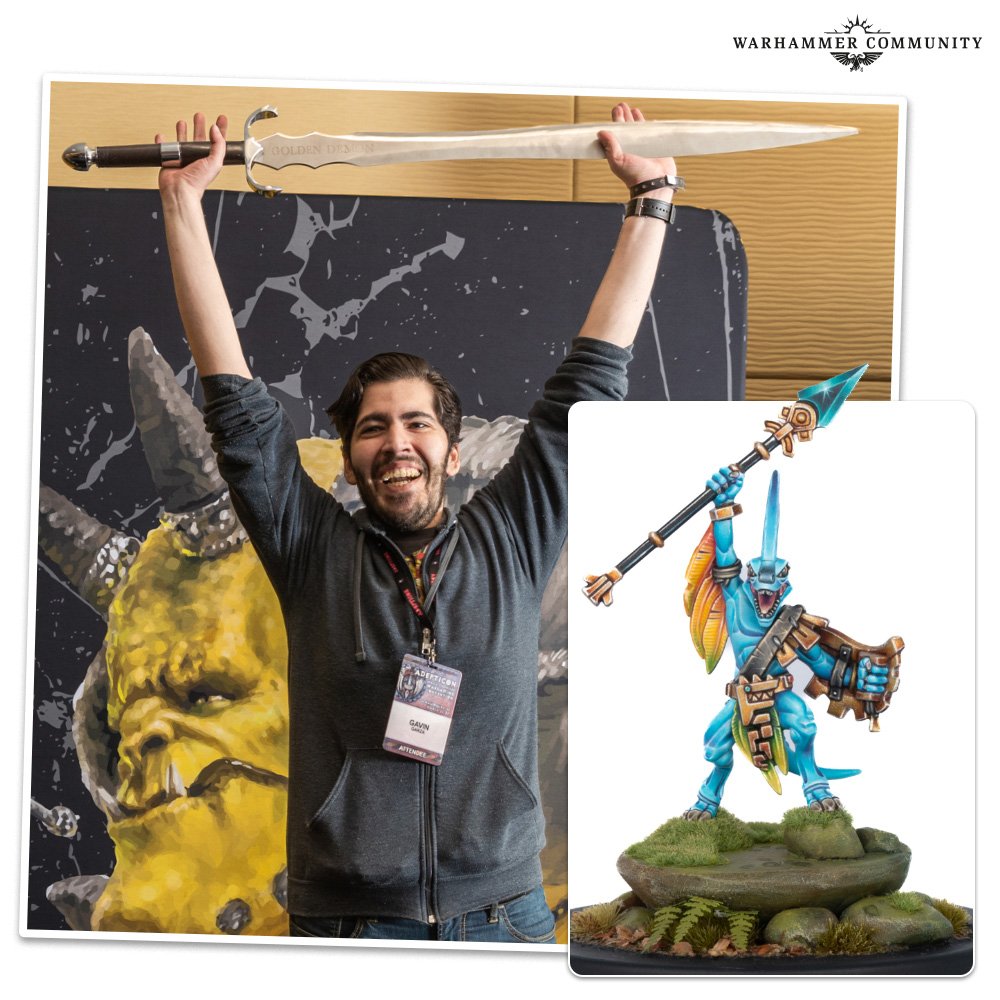 The format has also evolved over time, the current categories are:
Warhammer 40,000

Single Miniature
Vehicle
Squad
Large Miniature

Age of Sigmar

Single Miniature
Unit
Large Miniature

Middle-Earth Strategy Battle Game
Diorama
Small Scale (Adeptus Titanicus/ Aeronautica Imperialis)
Duel
Youngbloods (Open only to entrants 15 years or younger)
Open (Anything goes – GW staff are allowed to enter this one)
Photos never do these things justice, so we are incredibly hyped to see these in person. Good luck to anyone entering and feel free to have a chat if you spot us with our Goonhammer shirts on.
While we wait for the competition, or for some sweet hobby inspiration, checkout some of the amazing entries from years past on the official site or the unofficial Golden Demon Compendium.