If you've ever check out our Content We Liked posts, it's clear that we're big fans of high quality written content about the games we love. Recently, some wonderful work being done around the intricacies and specifics of 40k rules caught our eye, and we thought a collaboration was in order.
So with that in mind, we'd like to welcome and introduce to you Rob "Vre'kais" Chilton, the newest Goonhammer author/contributor. We'll be hosting the existing Ruleshammer articles and new articles moving forward, and you'll be able to access it all via the "Ruleshammer" link in the drop-down menu above (it's under Columns). You can find the first of these articles here:
What Does "Within" Mean and How Does it Affect Cover?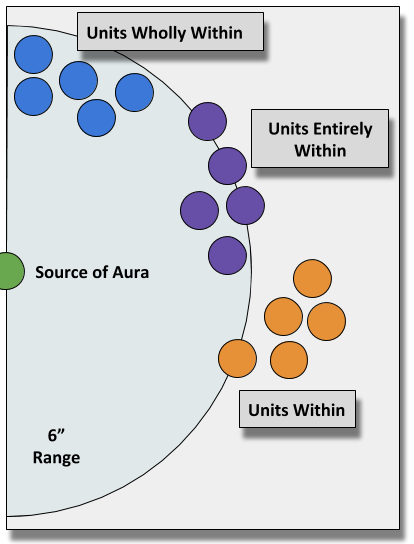 We'll be posting Ruleshammer articles every day this week and next, then we'll ease into a more regular weekly schedule. And if you have any questions about rules you'd like to see explored in future articles, feel free to drop us a note in the comments below or email us at contact@goonhammer.com.