Chaos Space Marine fans rejoice! After months of waiting the units we've all been waiting for with baited breath – Chaos Possessed and Accursed Cultists – are finally here. Chaos players have been scraping by all summer with the old (bad) plastic Possessed from 2019 and now they can finally start replacing them with the new kits. Likewise, Accursed Cultists finally have a kit for use as well, though whether that one will see real play is a bit less clear.
In today's review we're going to talk about the new kits, how they're built, what they're like to paint, and how they compare to the older kits and other kits in the Chaos Space Marine army. But before we get started we'd like to thank Games Workshop for providing us with preview copies of the new models for review purposes.
Possessed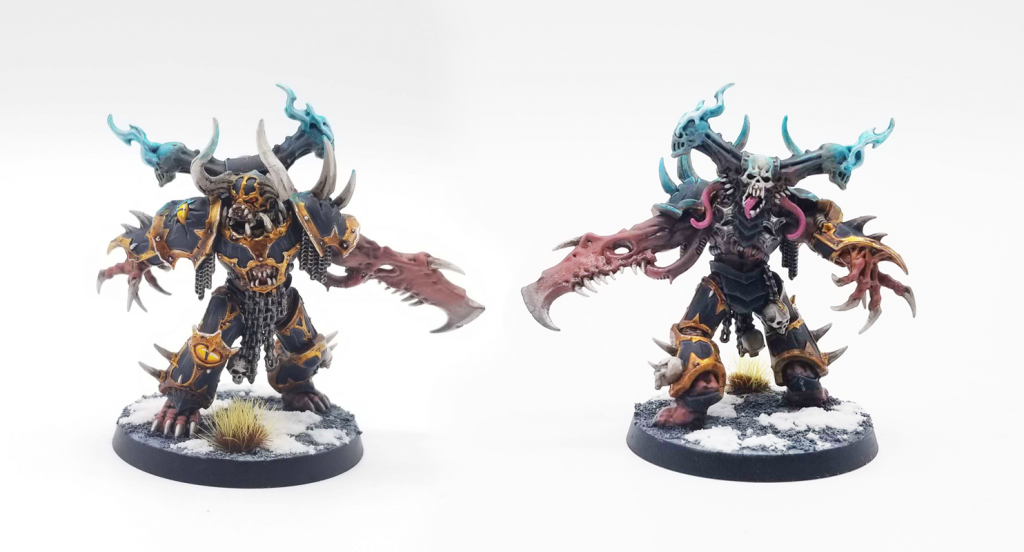 TheChirurgeon: The new kit is a massive step up from the old one, released back in 2013. In fact, I'm going to go ahead and say it: Possessed have never had a good plastic or metal kit before now. The big exceptions here are the Greater Possessed and Gal Vorbak models, which absolutely rule, and clearly informed a bit of what's going on with these.
Let's start by talking about the size of these new lads.

The new Possessed use 40mm bases and are basically the same size as the Greater Possessed from Shadowspear, albeit in poses that are a bit less dynamic. They're likewise a little bigger and bulkier than the Forge World Gal Vorbak, but otherwise are about the same size as those models and so if you wanted to use a set as your Word Bearers Possessed, they'd do very well. They're notably larger than the new Chaos Chosen and significantly bigger than the weedy old plastic possessed, which can now (rightfully) be consigned to bits boxes everywhere to use for one-off mutations.
A box of Possessed comes with five models and each one comes with multiple options to build. Every single model comes with at least one alternate arm, three come with multiple head options, and one comes with an alternate base so you can choose if you want to do a hero rock or a dead marine under his feet. There's also an alternate backpack in the mix.
This means you'll end up with some great bits out of here for doing some conversions later, and if you want to build a unit of 10 with two kits, you can do so without having any exact copies. It'll also help if you have a Greater Possessed or two to add into the mix, since they look great next to these guys and help give you even more variety.
They paint up pretty well, but they're packed with lots of details, same as every other modern Chaos Space Marines model. For me the biggest issue is blending the dark armor into the light flesh bits – I prefer something a bit more organic and smooth on my Possessed.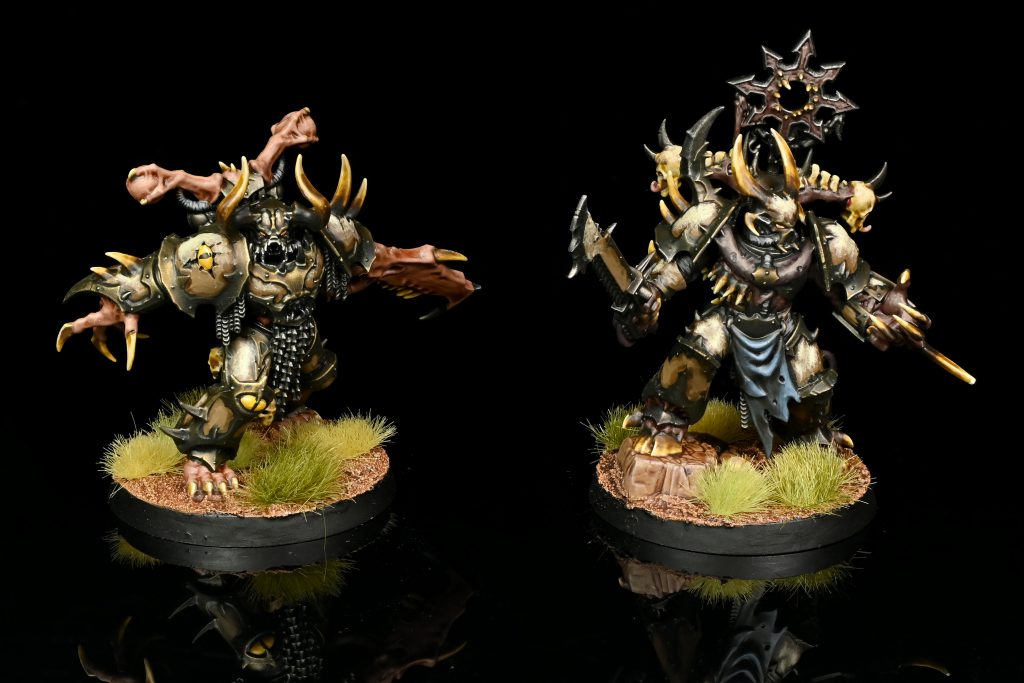 Rockfish
These models are just wildly dense with details, I need to take a decent break between each of these as it just hurts my brain to figure out how I want to do every part. Fortunately if you aren't obsessed with getting every single thing done exactly right, then these should take contrast fantastically.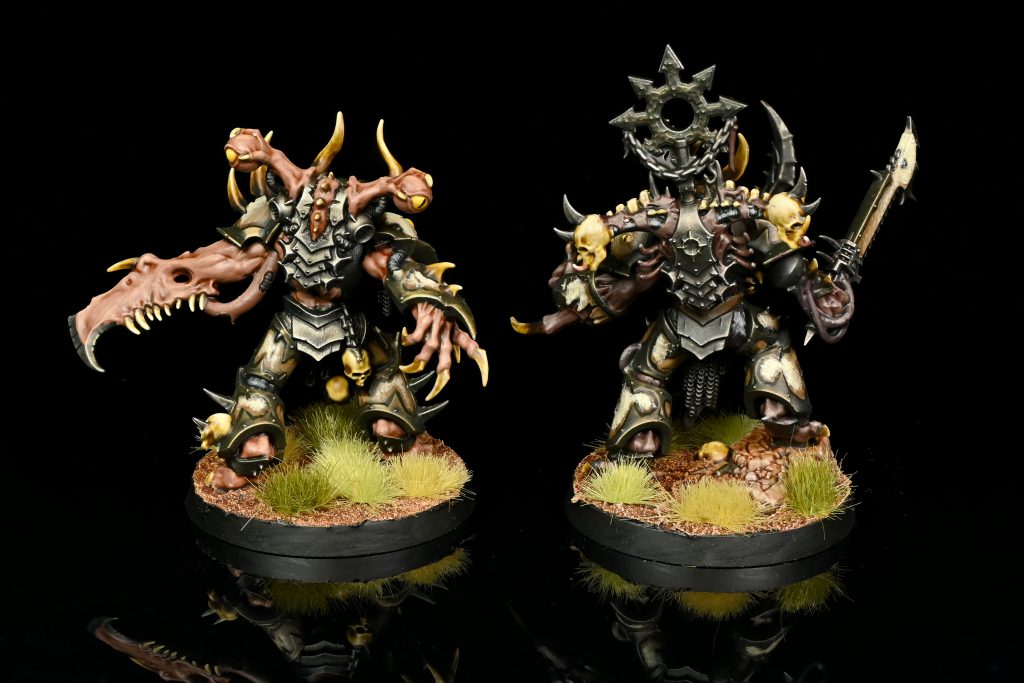 This kit is a bit odd in that they all have extremely distinct poses but do usually have some different weapons, heads and backpacks available to each model. So you should be able to do units without too much repetition, particularly with different skin tones.
Accursed Cultists
TheChirurgeon: These guys on the other hand, do not have any options. The box comes with three small sprues that are just absolutely packed with parts and they build exactly the models you see on the box. The most important models here are the Torments, the large, brutal daemonically-possessed cultists in the unit. The box comes with three of these, and they're all mounted on 40mm bases. They're a little smaller than the existing Chaos Spawn model, but if you wanted to use them as Spawn, they'd work just fine for that. Though be aware that Chaos Spawn currently come on 50mm bases, so you'd need to put them on larger bases to make that one work.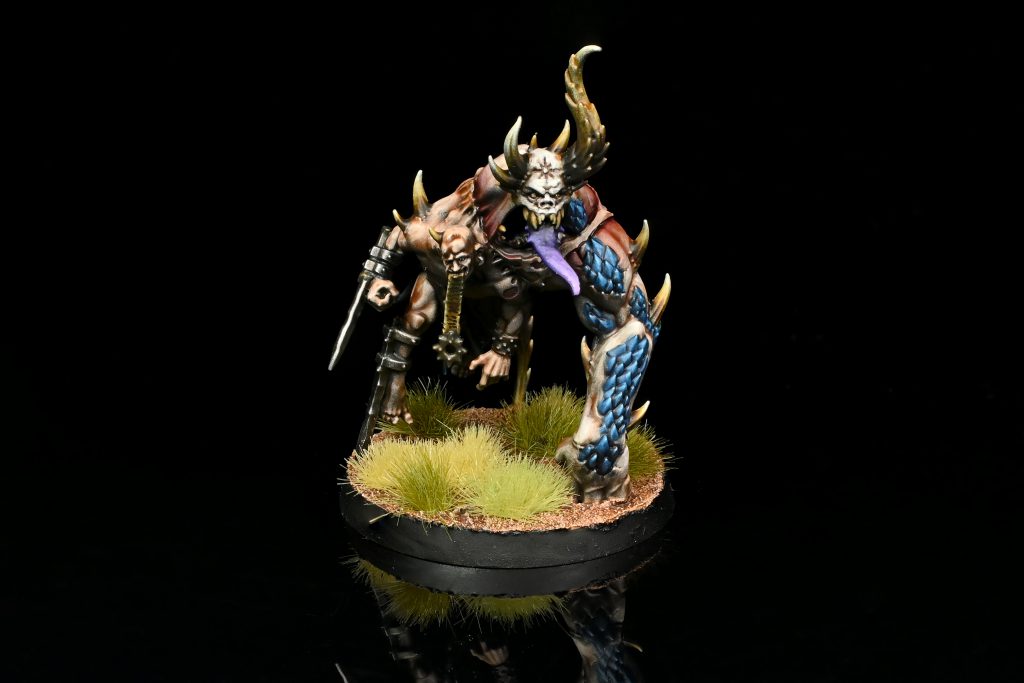 Rockfish
These guys kinda weird me out not gonna lie, they have some real body horror going on. When I was initially painting this dude I was trying to figure out how I was going to paint their shirt that was all torn up, then I stared at it a bit longer. Turns out that's not a torn shirt, its the guy's torn skin, gross!
The mutants are in some ways a bit more conventional weird for GW, we have seen stuff like this in things like the Poxwalkers from a few years ago. Still freaky but they don't quite impact me in same way.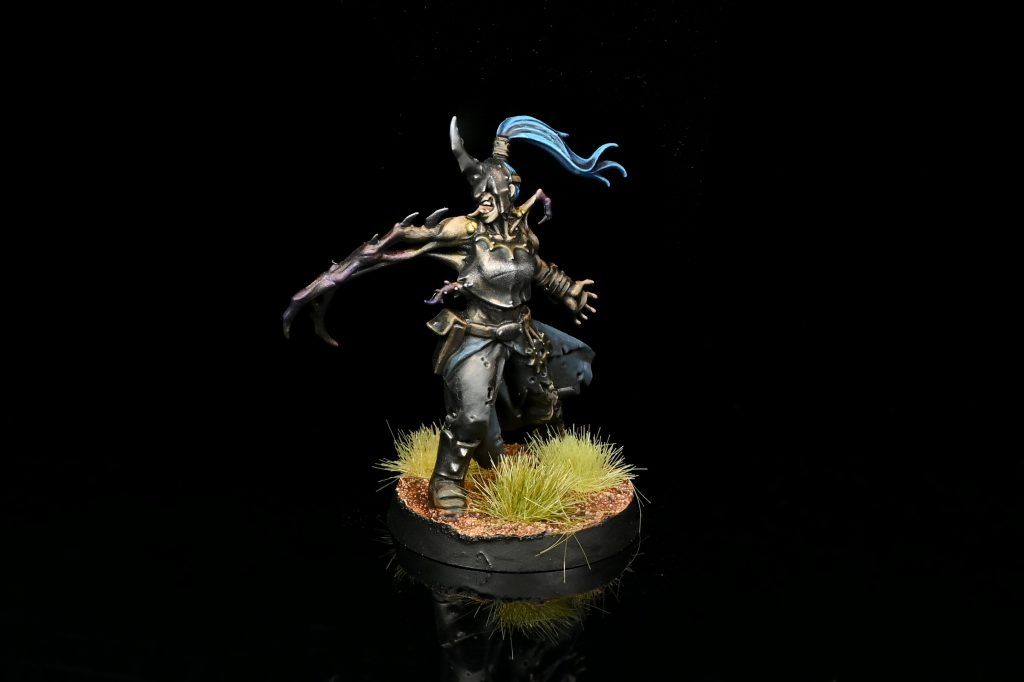 Unfortunately if you are looking for options, this kit is not going to leave you happy. Its got a lot of really distinct models, but that means you will be noticing dups pretty quickly. This is a bunch of chaos models, so you do have options for kitbashing and its not going to be too hard to get transitions between pieces looking right as these fuckers are already completely terrifying abominations.
That wraps up our look at the new Chaos Space Marine models but as always, if you have any questions or feedback, drop us a note in the comments below or email us at contact@goonhammer.com.