We took the Road to Renegade Friday night down to exotic Plymouth MN, a suburb of Minneapolis for the 7th Renegade Open. As I said I've attended every Renegade Open that has been so it's a bit of a pilgrimage to head down there the weekend before Turkey Day to slam some hams. Last year I piloted some Dark Angel/Guard/Knight soup to a 5-1 record which put me on track to almost steal best DA for the season last year (way to do the sequel, Chase). Furthermore, someone (Extremely Chase Voice It was Me.) predicted me going 4-2 and I can't let that slide.
Hey everyone! Chase "Gunum" Garber here with the exciting conclusion to our Hogged-up Road to Renegade… I can now tell you that, in a surprise twist, it ended with us actually playing at Renegade… SURPRISE!
As Cyle was pointing out, going to the Renegade has been a tradition for our club. We love the people there. We love the easy access to adult beverages. We especially love the sense of competition that comes with being at a tournament that has a very high Hog-ratio so that we can we really see who can claim the coveted title of Top Hog for the event (click here to find out who won). The only thing that grants you is high fives and bragging rights, as we blow raspberries at the Bottom Hog, a much-treasured reward I can promise you. This is going to be more of a long-form write up, as we are going to be combining our experiences and thoughts on our games. 
Let's get into what we brought!
The Lists:
Cyle's Cyborg Hillbilly Yacht Club - Click to Expand

Double Mars Battalion
HQs
Cawl, Warlord
Daedalous
Tech Priest, Autocaduceus of Arkhan Land
Tech Priest

Troops
5×5 Rangers
5 Vanguard

Elites
10x Fulgurite Priests
9x Fulgurite Priests

Heavy Support
3x Skorpius Disintegrator
3x Icarus Dune Crawler, extra stubber

Dedicated Transport 
Terrax Drill
4x Dunerider

Assassin Sideboard

1,999 Points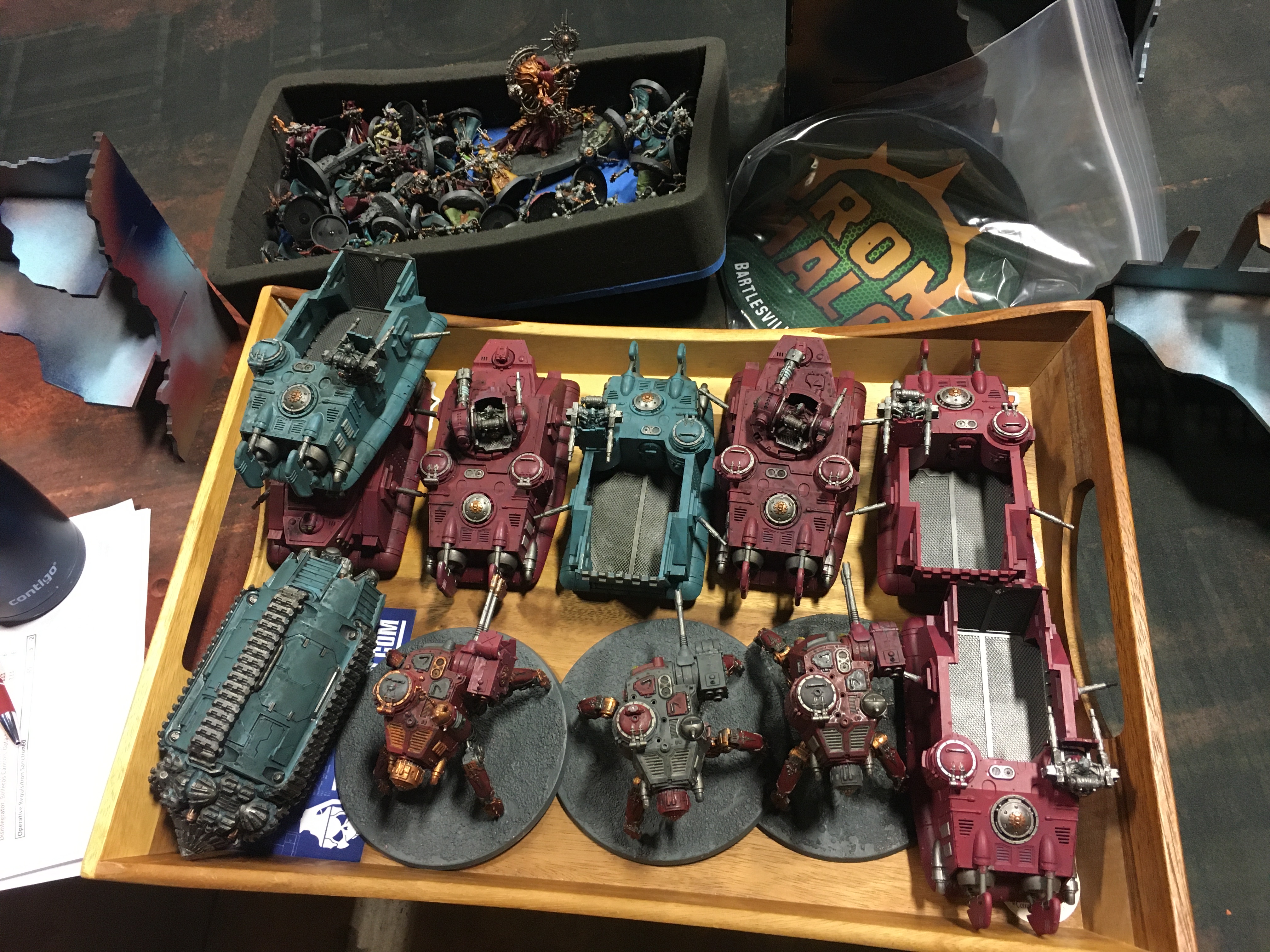 I don't have many more thoughts than what I've already mentioned in the previous Roads to Renegade or my Iron Halo run. Shoot things, abuse the L blockers with the priests, stand on the objectives will my mobile troops.
As always, Cyle has changed nothing and continues to be… CONSTANT AND GOOD I GUESS it must be nice to find something that works and just stay devoted to that. I'm not very good at that at all. I made some last-minute changes to my list to try and fill those spare points up. 
Chase's Unbreakable Angels - Click to Expand

Dark Angels Battalion
HQs
Phobos LT, Warlord -Target Priority
Phobos Captain

Troops
2×5 CC Scouts
1×5 Sniper Rifle/Camo Cloak Scouts

2x Dark Angels Spearhead Detachments

HQs
Techmarine
Phobos Librarian

Heavy Support
2x Relic Leviathan 2x Storm Cannon, 3x HK Missles
1x Plasma-cutioner w/ Rockets and Iron hail stubber
1x Land Raider Achilles
2x Eliminator

2,000 Points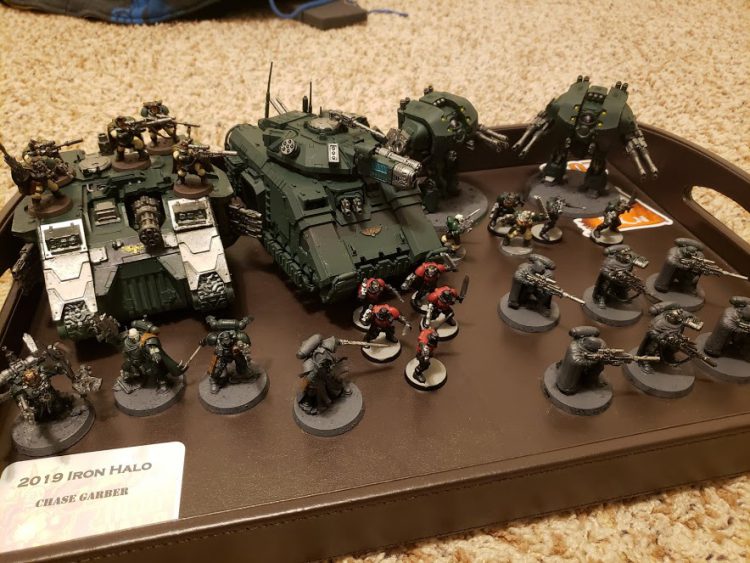 You'll see some familiar faces here, the Land Raider Achilles still rocking it out, the Plasma-cutioner making a glorious return taking the place of the Plasma Inceptors I had been running before. I wanted something with turn one threat and the ability to put out some damage that would be reminiscent of the Inceptors. Also, whats a Dark Angels army without a plasma cannon?!  
Looks like Janky Chase trash. It's like 4 real models and awful troops. Gross.
Lets get to it.
Cyle Round 1 – A Fellblade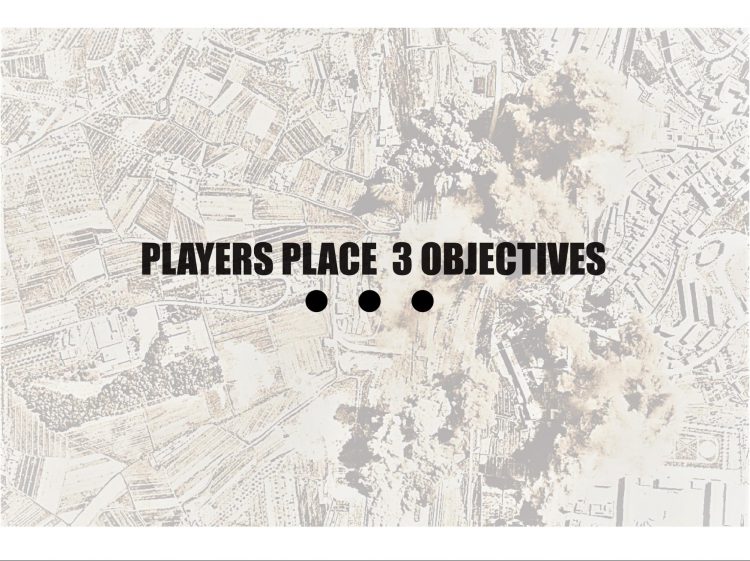 Fellblade and Friends

Ultramarines Battalion
HQs
Tiggy
Calgar

Troops
5x Intercessors
5x Intercessors
10x Intercessors

Elites
Vitrix Honor Guard

Lord of War Aux
Fellblade

Lord of War Aux
Bobby
Pregame Decisions:
That's a lot of anti-tank in one model and not a lot else. However, realistically that tank can only pick up three tanks a turn if he's lucky which won't be enough to kill all my shooting and deal with the priest rides. As long as I don't completely flub my shooting AND melee I think this should be a simple game. I chose the Callidus and Old School, Recon, and Kingslayer on Bobby.  He picked Big Game Hunter, Old School, and Butchers Bill.
The Game
I won the roll-off and he chose to go first, castling up in the NE corner of the board on his objective, and had a squad of intercessors behind a hill in the NW. I also castled on my objective in the SW corner, with all the disintegrators behind my hill out of LOS, with the dunecrawlers in a triangle around Cawl in the center S so they would maintain the reroll 1s on invuls if I lost one. The priests were lined up to go after his castle and the troops to grab objectives and contest the NE quarter. I tried to seize and failed so I popped Prepared Positions.
His turn one was pretty anemic. He grabbed the middle objective with a set of intercessors and moved his Fellblade SE slightly to get line of sight on the priest transports and killed one, but failed to kill the other and I saved one of the big gunshots on the Crawler he shot. My turn two I rushed the right L to get my priests into position to charge his castle and moved my Disintegrators N to still be protected by the L from his Fellblade. I did ~10 wounds to the tank from the Dunecrawlers while I started picking at Intercessors, including killing the Intercessors and Vitrix on the center objective.
This turn I choose to have Shroudpsalm. His turn two he moved his intercessor screen forward and went shifted further NE to get angles on the priests. He shoots and fails to kill anything this turn: flubbing some wound rolls and I made four 6+ saves from his quad lascannon into one of the Duneriders. I go, and now that I have the Disintegrators in range and have the drill come down in the NE, hammer the Fellblade but do not quite kill it. I also have my Calidus come down to deal with the marines in the NE. Both squads of priests make their charges into the large squad of intercessors and the Fellblade, killing both and powering up.
He is down to characters and has Tiggy and Calgar charge into the priests, but fail to do enough and get killed for their trouble. I tell him "I probably shoot bobby into tiny pieces then charge him when he stands back up, want to call it?" and we do.
Final Score: 37-4
Postgame Thoughts:
Not much to say. There was no way he was going to deal with all my armor before I killed the ultimately kind of fragile single vehicle. It was his first tournament so he didn't really know what to expect in the field, so coming into my nonsense wasn't a great first impression. However, he took it in stride and went on to have a lot of fun.
Round 2 – Custode Grav Tanks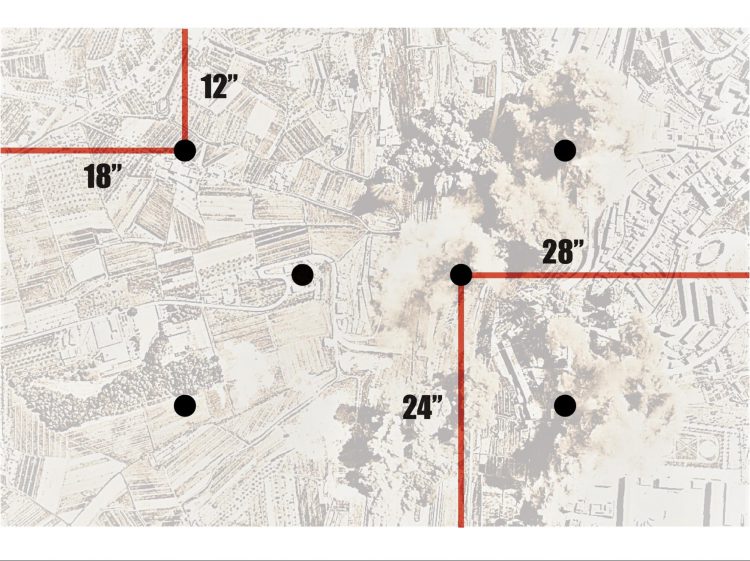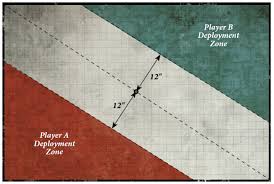 Papa Trajann's Golden Jamboree

Custodes Battalion

HQ
Trajann
Bike Captain

Troops
3x Custode Guards, sword and shield
3x Custode Guards, sword and shield
4x Sagittaum Guard, Calivers and sword

Elite
-1 to hit Banner

Fast
3x Pallus

Heavy
3x Caladus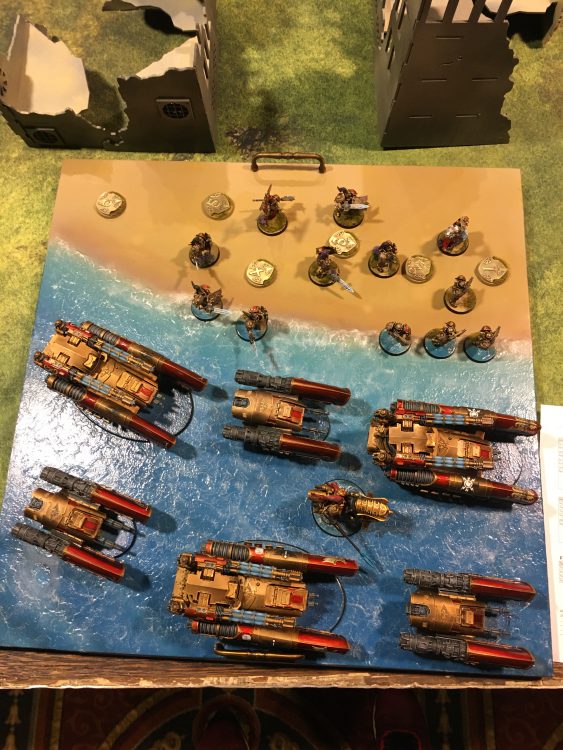 I really dig this board
Pregame Decisions:
I meet Jeremiah for the 3rd time this season. His list is fundamentally unchanged Since we met at Spring-Con and Bugeater. Mine, however, is significantly different with all the Skorpious tanks running around. I do my standard Custodes-so-may-as-well-get-recon-assassin pick: Culexus, with my  secondaries being Big Game Hunter, Recon, and Old School with He chooses BGH, Butchers Bill, and Marked for Death (Priests, Priests, Crawler, Drill)
The Game
We do the alternating deployment thing, He with his Troops on the line and tanks pile around the banner and Trajun on a bit of cover ready to pounce in the NE with the Sagittaum in deep strike. I set up with troop transports lined up to grab the NW and SE objectives, the priests hidden from his shooting, the Skorpius tanks hidden behind my SW hill, and the crawlers around Cawl waiting to eat his shooting, with the drill and assassin off the table. We roll off and even with his +1 I win it. I choose to go first and he doesn't seize.
I push my transports to the edge objectives and jump out some troops so I can touch five for the bonus. I jump out the Skorpioui from behind their hill and dump my shooting into the Callidus tanks, killing one and bringing another to 2 wounds.  He pushes forward with his troops and demechs my SE troops and kills a crawler.
My turn two I do some shifting and setup my priest charges into his N troops. I kill both remaining Callidus tanks, all the Pallus tanks, and a set of custode troops. He charges my powered up priests with Trajann, the banner guy, and the deep striked squad and kills a couple of priests who interrupt and kill the troops and Trajann. We call it at this point as he is down to the banner guy and a set of troops alone in the E objective.
Final Score: 35-12
Postgame Thoughts:
I was nervous going into this game. The last time we met he dumpster me. However, that was in the pre-Skorpious time when I was playing scouting Ironstriders and Kastellan Robots. Him going first would have probably made things a game but we both agreed it was going to be an uphill battle.
Round 3 – Foot Ultras
Highlander-ish Ultras

Ultramarines Battalion

HQ
Cassisus
Tiggy

Troops
Infiltrators
Intersessors
Interessors

Elites
Honor Guard
Primaris Ancient

Heavy
Eliminators
Leviathan
Thunderfire

Ultramarines Vanguard

HQ
Chronus

Elites
Aggressors
Aggressors
Relic Contemptor, las/missile

LoW Aux
Bobby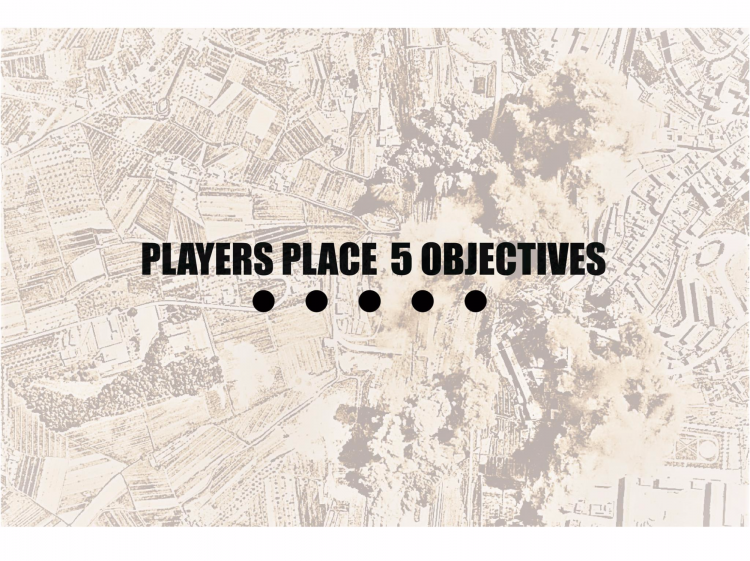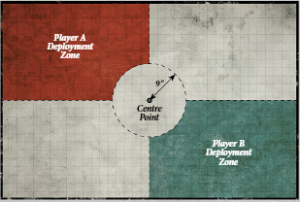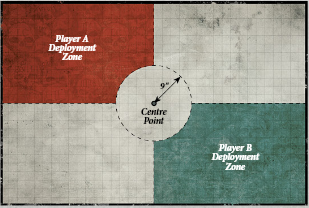 Watch the Stream of the Game Here!
Pregame Decisions:
It's the first time I've been on stream all year! Anyway. He has an unusual list: I know he wants to play around in the walls with his Aggressors and will have to be very forward if he wants his Leviathan to do anything. I "won" the roll so he chose to go first. Knowing that and having player placed objectives and a deep deployment zone with a ruin to hide behind I picked Recon, Big Game Hunter and Engineers with the plan of doing the Dunerider Engineering trick and the Callidus is the norm against marines. He chose Big Game Hunter, Butcher Bill, and…Old School? I don't quite remember.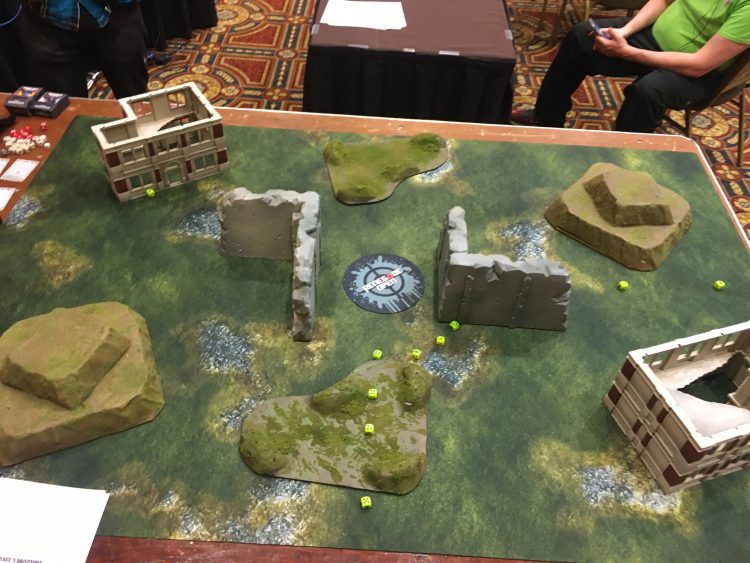 The Stream Table
The Game
He chose to set up and go first. Chronus cowarded behind his ruin, some intercessors were ready to grab my played W objective, and everything else was in a battle pile on the NW part of the Search and Destroy bubble. My setup had my engineering Dunerider with engineering ranger squad hiding behind my ruin with a tech priest guarding the ride. My troop Dunerider was set to shoot E towards my bonus objective, while the priest rides were ready to play in the walls. The Crawlers again were given as targets since they are hard to hide while the Disintegrators hid next to the engineering Dunerider. I chose not to seize and used Prepared Positions
He pushed his powered up battlepile forward between the L blockers with the Aggressors going W slightly to get ready to do some tactical doctrine business. The Levithan got every buff, +1 hit/wound from the chaplain and -1 to be hit from Tiggy. He unloaded the guns into the priest ride and a Dunecrawler, killing the ride but the crawler made a few saves and lived. The Contemptor split fire and wound up killing the wounded Crawler, but failing to kill a Skorpius. The priests did get out into the E LOS blocker forcing him to double shoot the thunderfire to finish them off, killing four or so total. My response the second set of priests also got out through the wall and the ride went forward to contest the center objective. My shooting was fine: putting some hurt on the Contemptor through Might of the Ancients and killing a squad of Aggressors and some Intercessors. The priests charged through the wall and killed the Leviathan after fighting twice then trapped the honor guard meanwhile the hurt set of priests killed most of the intercessors but got too close to Bobby and got cut down. Finally, the powered up Priests went to a 2++ and I passed the turn.
Raphael was floored. He did not expect them to be able to put out that much hurt and now he has a set of guys who are on a 2++/5+++ and have a target trapped in combat. He backed up his dread to get repaired by the Thunderfire Techmarine and lined up charges and smites on the priests. He did kill a Skorpius with the Contemptor but then put his indirect into my engineering Dunerider, doing 3 damage total.  The whole party charged into the priests, with bobby fighting first but doing zero mortals. I interrupt, kill the honor guard, put 3 on Bobby, and kill 2 Aggressors. Everyone else swinging does nothing. In my turn, the drill comes down on the W objective with the Callidus. I kill most of those intercessors but fail to kill the Contemptor. In combat Tiggy, the banner, and the aggressors die but Bobby goes ham and mortal wounds out the rest of the priests.
In his turn three he tries to kill the drill and fails, and in a spectacular misplay shoots an overcharged plasma at my 2 wound Callidus, rolls a 1 and dies before he shot the Thunderfire. Bobby does make a charge around the corner to kill a Skorpius, which using Vengence of the Machine Spirit, put 3 more wounds on him and he touched the last Skorpius. I respond by having Daedalous run through the L blocker and put down Bobby with his once a game d3 mortals meanwhile I kill most of his backline leaving a set of Eliminators and his Whirlwind.
His 4 he does cut down Cawl in combat and gets the assassin but I quickly shoot Bobby into pieces and pick up his Whirlwind. We quickly go through the last couple rounds with my killing something on 5 but not 6, however gaining the bonus from turn 3 on.
Score: 34-18
Postgame Thoughts:
He did not know what the priests did was extremely punished for it. After that, it was functionally over but he had the same issue a lot of players have: not enough anti-tank that is alive long enough to get through all my resources.  I did enjoy the relic Contemptor. That thing is as good and hard to dig out.
3-0 Baebee! We had a great "Warhammer Thanksgiving" at a local player's place. I knew the match up that night and even had some discussion about the ins and out of the next opponent since I haven't actually played against it yet.  So with a nice night of sleep and some false information about the rounds starting at 8am on Sunday we roll into Day 2:
Round 4 – Chaos Knights
CHAOS REIGNS

Infernal LOW Detachment
Castigator, Dreadblade
Despoiler Thermal, Ironstrom, Dreadblade
Rampager, Dreadblade

Iconoclast LoW Detachment
Despoiler: 2x Thermal, Ironstorm, Dreadblade
Moriax, 2x Graviton
Moriax, 2x Lightning Lock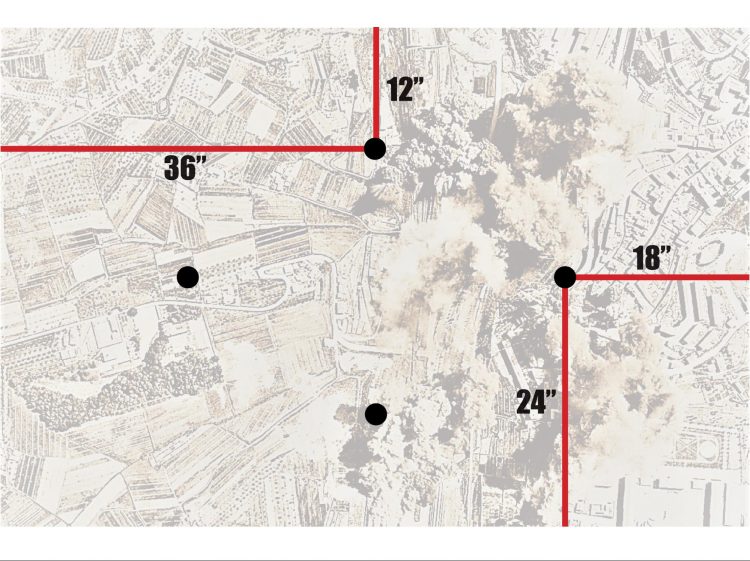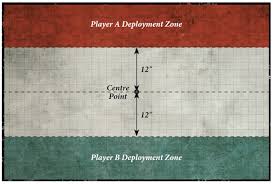 Pregame Decisions:
It's Knights. I've never really had problems disassembling knights. HOWEVER, we are on broad deployment, which is a big problem. But I do have this pretty cute "Skyshield-with-creates-under-it-ruin" in the SE that blocks LOS pretty well. Maybe I can hide Skorpius town and then punch out. It's 4 objectives and I have some obsec, I might be able to ninja the bonus point here and there. I pick Titanslayer, Recon, and Kingslayer on the melee knight. I also picked the Callidus since knights, Chaos or otherwise, are CP heavy. He chose Big Game Hunter, Butchers Bill, and Marked for Death my Crawler, Priest, Priest, and Drill.
The Game
We did our alternating deployment thing. His shooty knights on the center small hill, the lightning Wardog behind them, and his punch knight and grav wardog lined up on my ruin. I setup all the Disintergrators behind the Skyshield and the Crawlers broadly on my back edge. The priests and troops were poised to grab the E and W objectives. We rolled off, he won and I didn't seize.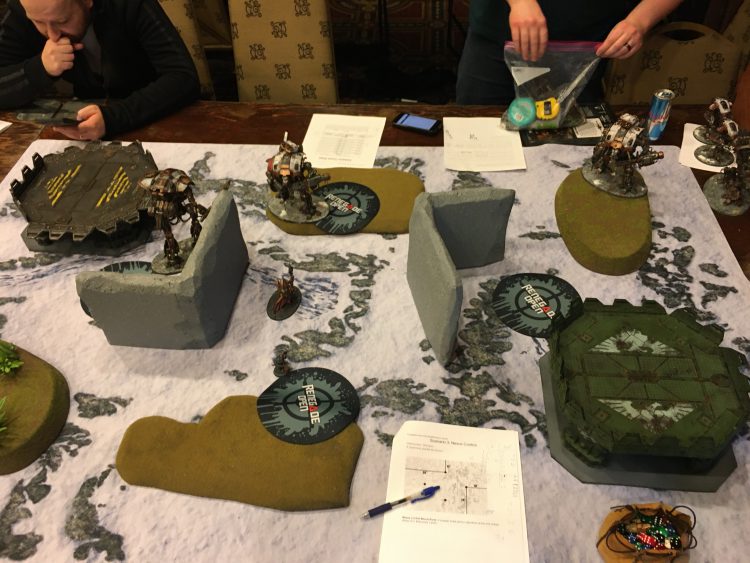 He shifts mostly E to try to get LOS on my skorpius's but has to just shoot transports and crawlers. He picks up the E priest ride, and a crawler in his shooting. The thermal cannons flubbed some and the improved cover from Prepared Positions against all his -2 shooting kept me alive on my 4+ saves. However his melee knight advanced on a 5 and did a 12″ charge to catch the Disintergrators, killing one, and damaging the other.   I was on my back foot now, but still felt in it. I pushed up to grab the E objective, and chipped down the melee knight so the priests could pick it up. Meanwhile the rest of my shooting took 10ish wounds off the Wardogs.
His turn two he lines up the Castigator to take out the priest ride then the priests while the rest of his shooting hammers my gunline picking up another crawler and a Skorpius but fails to pop the priest ride with the Castigator, having to charge it to cut it in half to kill the priests. My shooting is very depleted, but I should be ok if I can pick up the Castigator (it's taken 9 wounds from his demon ability and my forced explosion)  I return fire, failing to kill either Morax with my shooting (including my drill and Callidus rolling a 1 to hit with her MW gun). I charge the Castigator with my priests, only losing two, and make it into the Lightning Morax with 2 wounds holding his objective with the Callidus. I swing and fail to even wound the Castigator OR the Morax. His swings back kill a couple priests and in desperation fight again with the priests putting up a pittance of 3 wounds. This denies me a kill and bonus point.
Turn three goes about as expected now: I lose the priests, assassin and drill. I respond by killing both moraxes and get a bonus point but after that things fall apart. I never kill another big knight as he chips away at my the remaining feeble shooting. My SE priests do get into a Dunerider and move up to threaten charges from inside the L but never do anything of note for the rest of the game except to advance out on the bottom of 5 to threaten a knight in the far NE corner before getting shot to pieces.
Final Score: 25-29
Postgame Thoughts:
This game had a lot of big swings: His thermal cannons were cold but he made a clutch charge. I effortlessly pick up his melee knight, but fail to kill the Castigator. However I think I could have actually won this if I had not been tempted to get cute behind that Skyshield thing OR just put my troop transport there to block the knight from getting into the Skorpiuses. Then my priests are in a much further forward position and I probably have all three of my disintergrators for a turn or two which means I can probably kill a Morax on two, and chip away at the castigator to clean up that side of the board. Alternatively, if (it's a big if, I know) we pull a long or angled deployment, I'm able to out range him while keeping him back with the Priests hidden in the Ls.I was very disappointed in myself however I can't take away from Scott: His play was on fire and he was able to capitalize on every swing of the game.
Round 5 – Iron Hands Gunline
Shielded Executioners is Basically Nacho Cheese

Iron hands Spearhead
HQ
Ferios

Heavy
Executioner
Executioner
Thunderfire

Iron Hands Battalion
HQ
Librarian
Primaris LT

Troops
Intercessors, Stalkers
Intercessors, Stalkers
Intercessors, Stalkers

Elites:
Servitors
Deredeo, Anvillus, shield

Flier:
Interceptor, Lastalon/Typhoon

Iron hands Spearhead
HQ
Captain, warlord

Heavy
Eliminators
Eliminators
Eliminators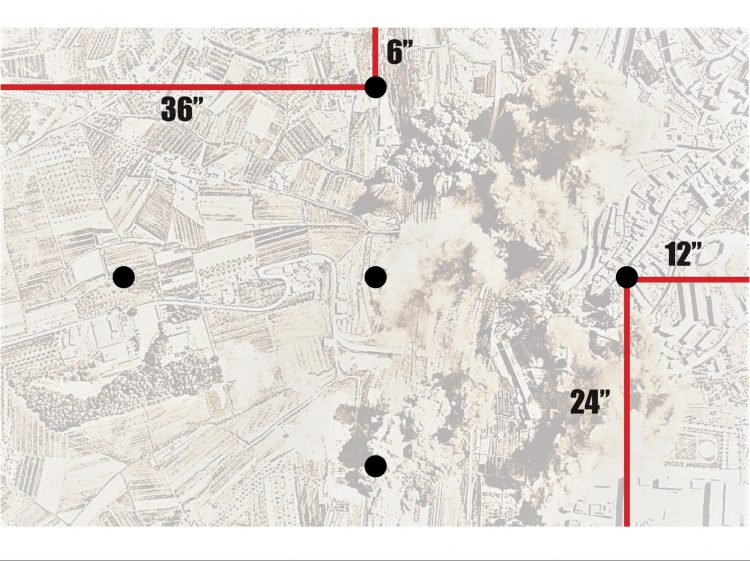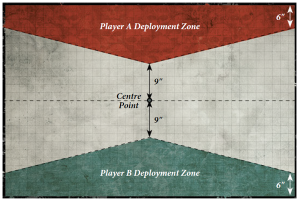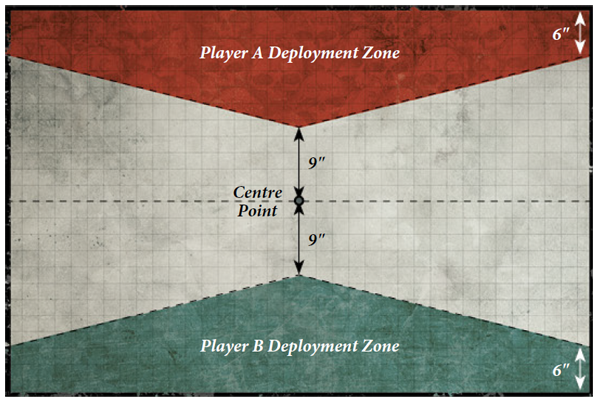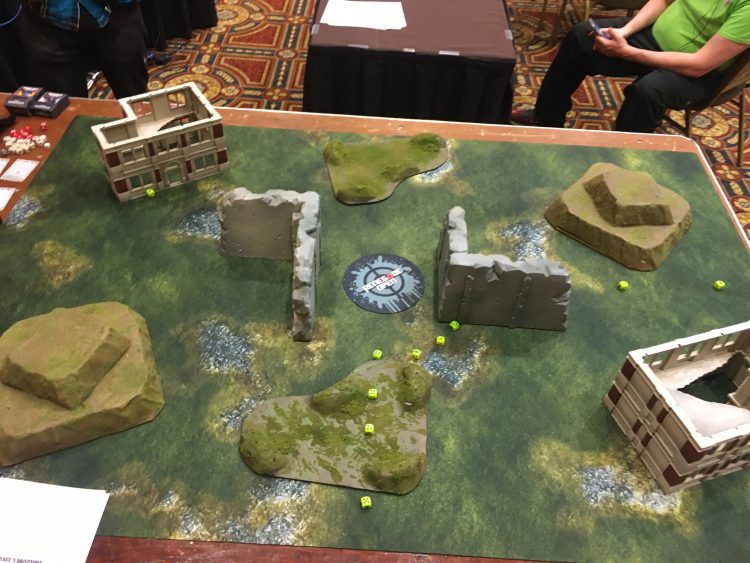 Watch the Stream of my fateful match HERE.
Pregame Decisions:
Back on the stream table! And holy moly look at that battle pile. 2 Executioners with a 5++, the stone, Ferios, 9 eliminators, a plane. Nothing subtle about this: Shoot till your dead, then go grab objectives. And he won the roll to go first. His picks were pretty normal: Butchers, Big Game Hunter, and Marked (3x Crawlers, Drill). I brought the Callidus, and picked BGH, Recon, and Old School. The last pick didn't feel great, but I figured I'd grab the bonus a ton on this one.
The Game
he setup hard in the NE corner hill. A set Eliminators on the hill, Executioners, Thunderfire, and plane in their bubble, remaining Eliminators and a squad of Intercessors in the rides. This was a big problem for me as the L blocker wall was close to my DZ on that side board instead of towards his. That means the priests will be probably out of the game unless I go first. I setup the priest rides behind the L so he had to move more than 5″ to shoot them with the Executioners, my Disintergrators behind the SE ruin, and a Dunerider with the tech priest inside to get slung out to the objective on 1 in the far SW with the rangers pushed into the corner as far as possible.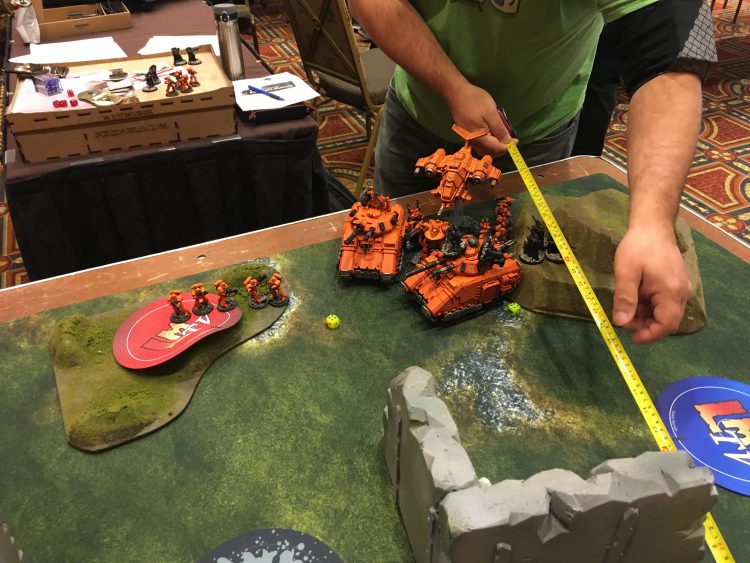 Nacho cheese Dorito doing work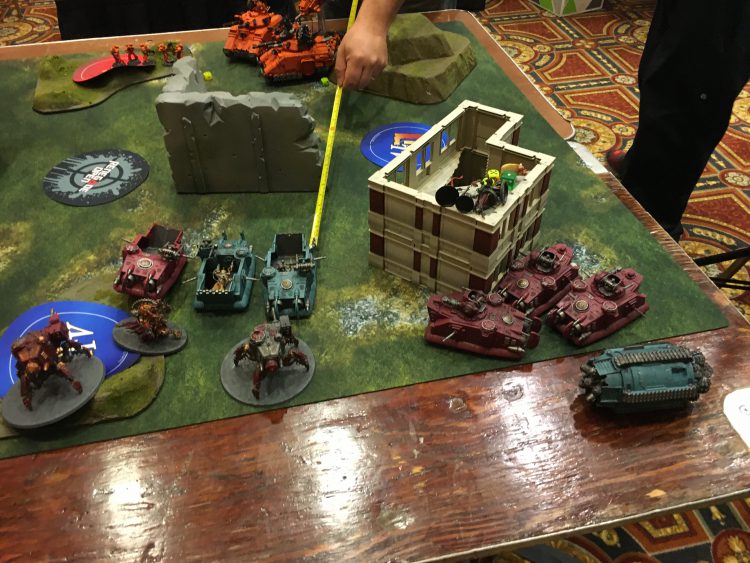 HIDE HIDE HIDE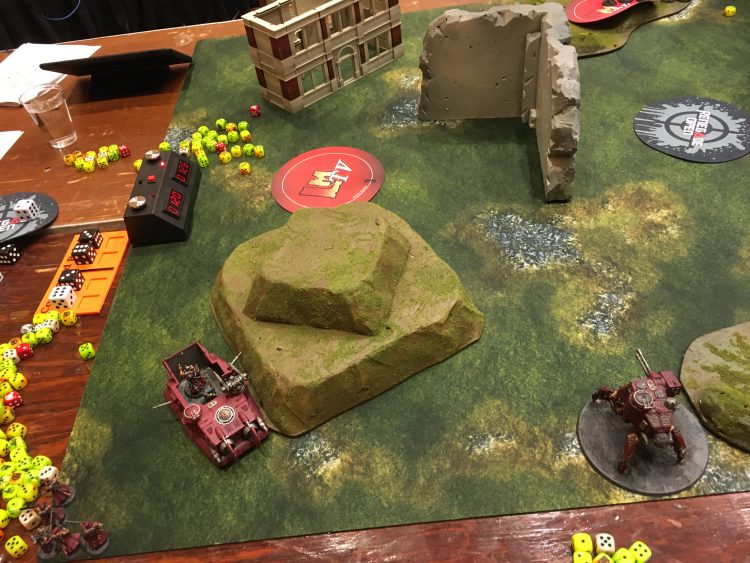 "Some Next Level Shit" – My opponent
I didn't seize.
He cheerfully floats his executioners W a hare, his eliminators get out, and his plane jumps out to threatening my precious disintergrators.  The Executioner picks up a dunecrawler and all the remaining shooting picks up a priest ride but he fails to even put damage on the Skorpius with his plane. I do my shuffling around to get my priests into play if possible and make my move in the W to grab the objective with a character and load up my stranded rangers. I pick up the plane and do 5 wounds to an Executioner.
His turn two he blows up both my crawlers and the priests ride, forcing them to bail back behind the L blocker. I respond with my drill and assassins coming down to deal with the battlepile and I do manage to kill the libby, but I fail to take down the Dread much less also kill an executioner. His three he picks up my drill and remaining anti tank. I make a play to try to get a kill on three but fail so I shake his hand and we talk out the rest of the round.
Final Score: 21-33
Postgame Thoughts:
Unlike last round I didn't feel like I could have done anything. A different map would have helped. Again angles or a long deployment means I can use the Ls much more effectually, or if the ruin in the NE wasn't such a pain in the ass for him he would have probably setup on that side then I could have made, or at least setup, the charges.  But once the priest plays were out there was no way I was going to out shoot him, especially when I didn't go first.
Round 6 – The Drive Home
Do you know how far away I live??
Pregame Decisions:
With me being 3-2 and no longer in the running for anything points related (quick math shows a 4-2 placing gives me ~2 ITC points) Narawife and I instead decided to take the time to get home at a reasonable time and hit the road.
The Game
The drive was nice. We got to see a nice sunset and did some vacation planning. Also we got some Dairy Queen on the way (the Snickerdoodle Blizzard is excellent)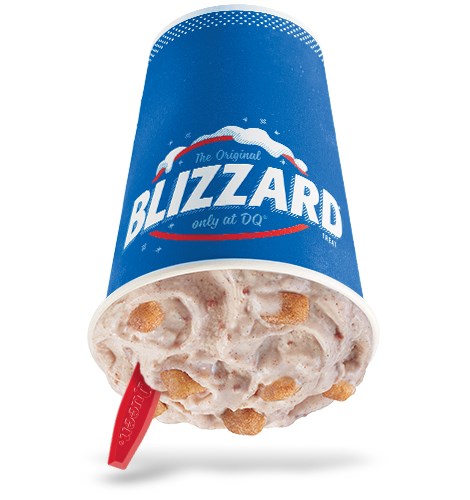 Behold!
Final Score: Home at 8:30 instead of after midnight
Postgame Thoughts:
I felt good about all the decisions except actually going inside the DQ. It was a little to bright and loud. I could have just used the gas station rest room.
Wrap Up
I'm pretty disappointed in my mistake against the knights, and in the IH matchup I have play like 2/3s of the time but the board was what it was so here we are. I have two RTTs before LVO so I'm going to take the time and shake up the list. I'm going to assume the ITC fixes the inquisitor thing and play around with using one to support the priest rush. I'm also going to try a different loadout on the crawlers: with less Invul saves out there (and me playing that the Icarus can split fire) the neutron laser could be pretty clutch. WIth Neutron lasers Cawl isn't necessary so that is another 100 points that could get me into plasma guns, or maybe find some edits and sneak in an Armiger with the points drops….
Next Time: Chase's Story
Hold on just a MINUTE! If you thought this sad story of being defeated was all we had to say about Renegade, you are sorely mistaken! While Cyle was busy trying to haul ass back home, his head held in shame, your intrepid Dark Angels hero was fighting fiercely for a 4-2 finish with his unique army. In our next chapter, we'll finish off this story by covering my side of the event. So come back tomorrow for all the highs, lows, and the exciting conclusion!