Something brought to our attention late last week is the Sanctuary 404 Campaign, a mass campaign of a different sort being run by @tabletop_quality_40k and @yavinivpaints through Instagram. The premise is neat: You help determine the fate of Sanctuary 404 by submitting painted models, lore, or photos of your armies and battles. If you feel up for it, consider giving it a shot.
And if you're not, then it's a cool way to see lots of cool minis and other content.
The Fate of Sanctuary 404
On the planet of Sanctuary 404, an isolated Imperial world, the Sisters of Battle call for aid against a rising Necron threat. As Imperial and Necron reinforcements arrive, other forces plan to claim the planet for themselves.
The fate of Sanctuary 404 now hangs in the balance. Will you join the fight?
Some of the things you'll need to know:
What is #fateof404?
#fateof404 is a mass Warhammer 40,000 campaign open to all 40k factions taking place on Instagram from 1 – 30 April to decide the fate of the planet of Sanctuary 404.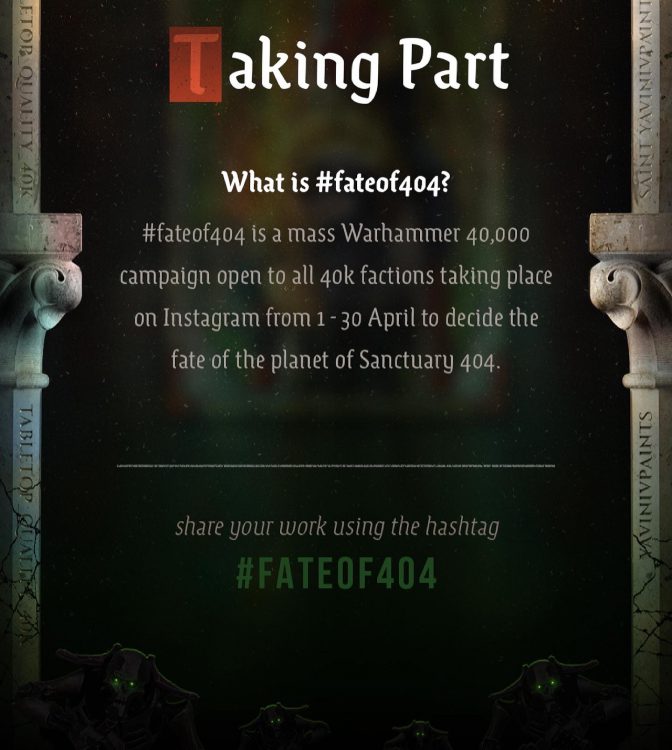 How do I take part?
Simple – use #fateof404 on your posts and stories to tag and share your work.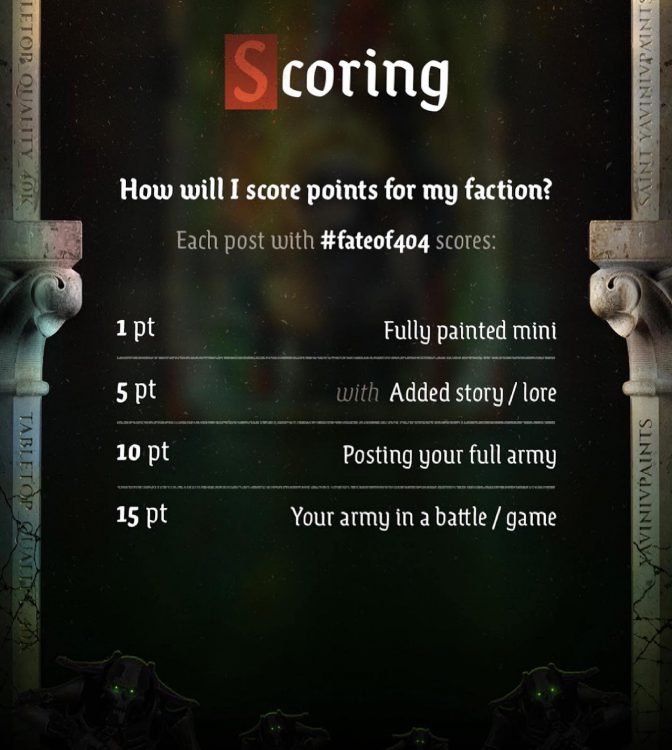 How will my posts score points for my faction?
Post & Share – Each post with your fully painted models = 1 point for your faction.
Write – If you post some lore / fluff / story with your post = +5 bonus points for your faction.
Full army – If you post a group photo of your full army= +10 bonus points for your faction.
Battle – If you post a photo of your force battling an opposing force = +15 bonus points for your faction.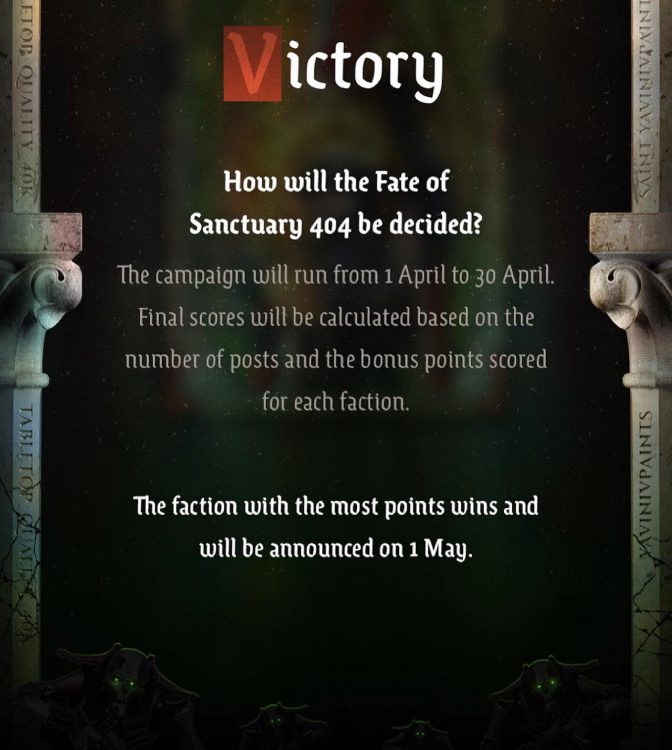 How will the Fate of Sanctuary 404 be decided?
The campaign will run from 1 April to 30 April. Final scores will be calculated based on the number of posts and the bonus points scored for each faction. The faction with the most points wins and will be announced on 1 May.
For more info, check out tabletop_quality's Insta: https://www.instagram.com/tabletop_quality_40k/