If you're like us and rushing to find some rad stuff for the Necromunda lover in your life, we have some recommendations. Good news! If you're in a panic there's still time to order from your Friendly Local Gaming Store (or less local / friendly online megastores)!
Under $30
Given the current prices for GW stuff, we know there might not be a ton here, but there's a surprising amount available for Necromunda.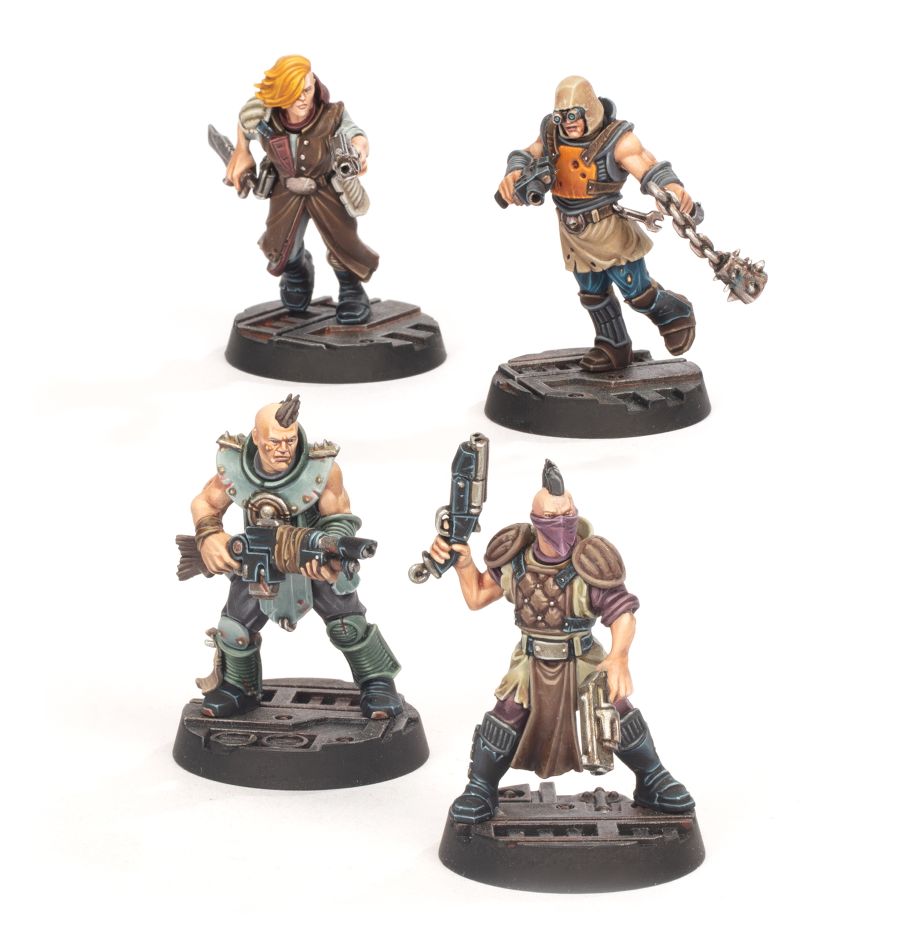 If the person in your life loves kitbashing, the Hive Scum box is a great choice. It's solid value $20 USD, but it's currently out of stock at GW, but you can find it on Amazon for retail cost with free shipping.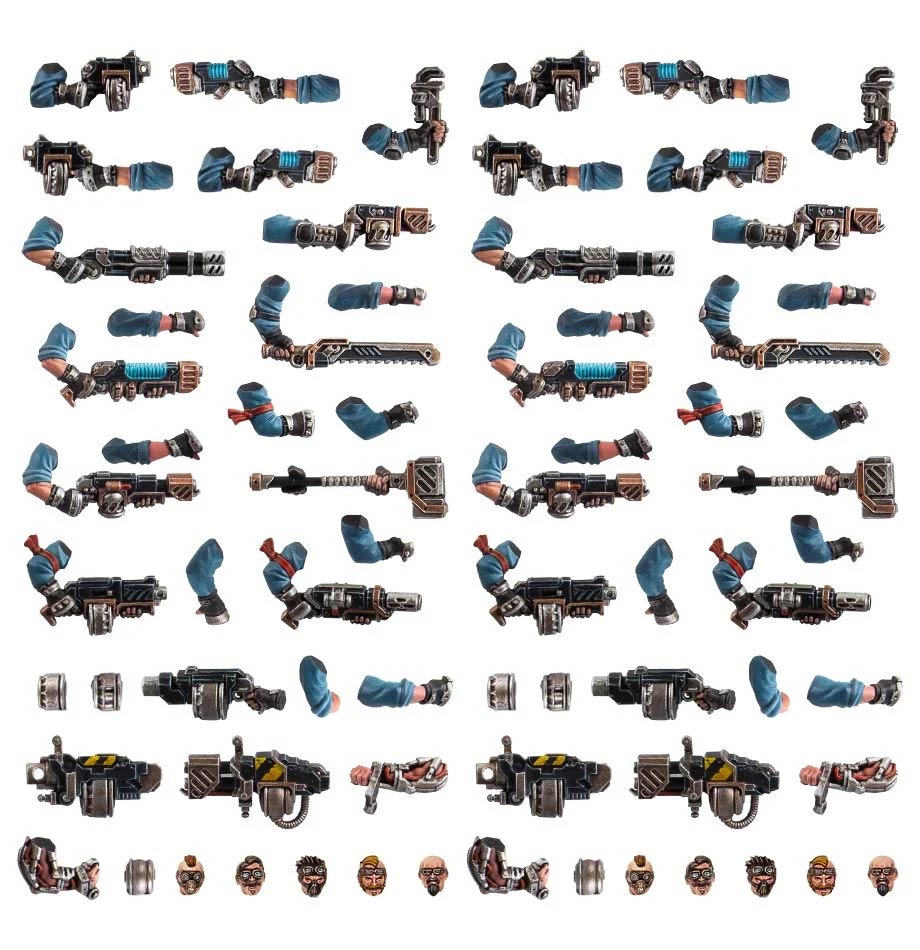 Another great set of options are the plastic upgrade kits. These are great to work with and provide many very cool upgrades for each gang. Give the gift of new guns, knives and hairsyles to your friends. These are called (Gang Name) Weapons & Upgrade, like for example: Cawdor Weapons & Upgrades.
In-between $30-$50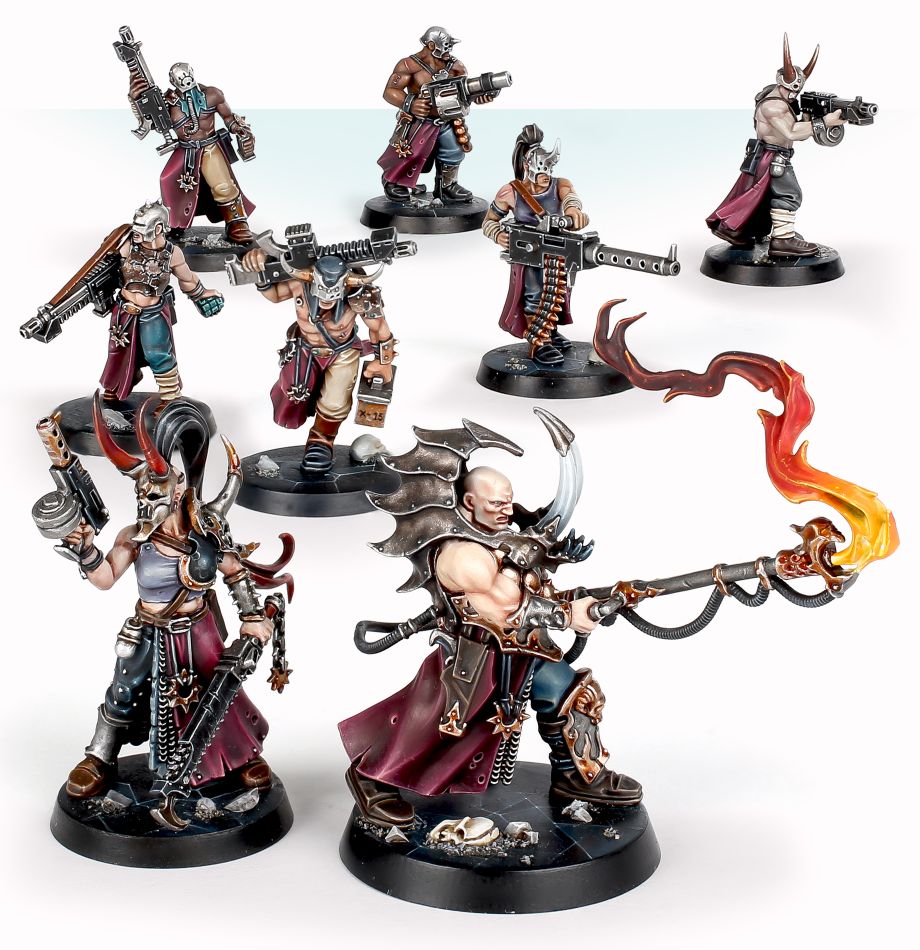 Just coming in at $33.50 is the Cultist Warband. These are the slightly older Blackstone Fortress Cultists of the Abyss, which make for great converting fodder.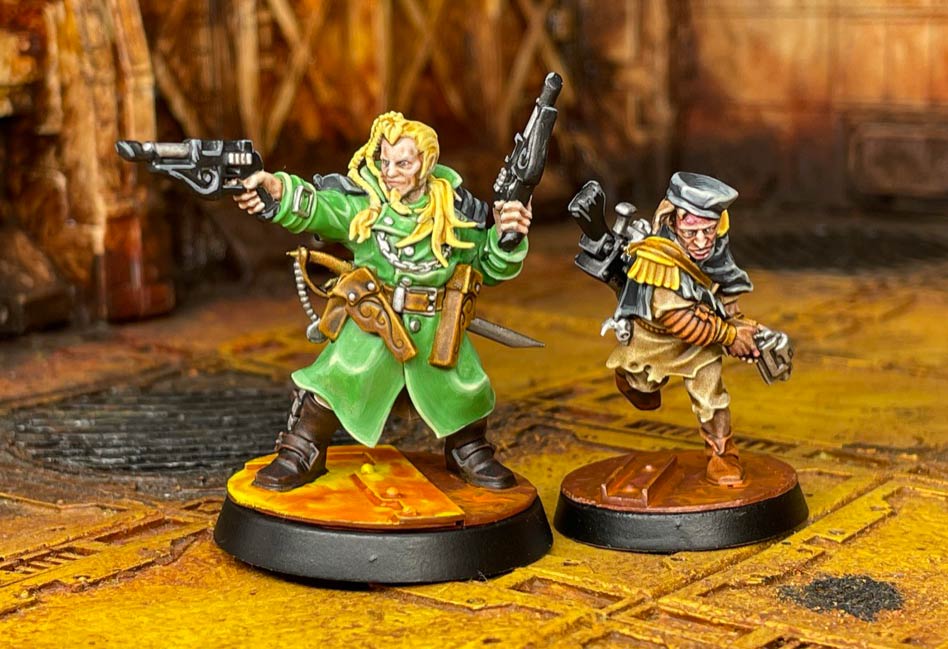 At $35 USD you can find the (in)famous bounty hunting duo of Kal Jericho and Scabs.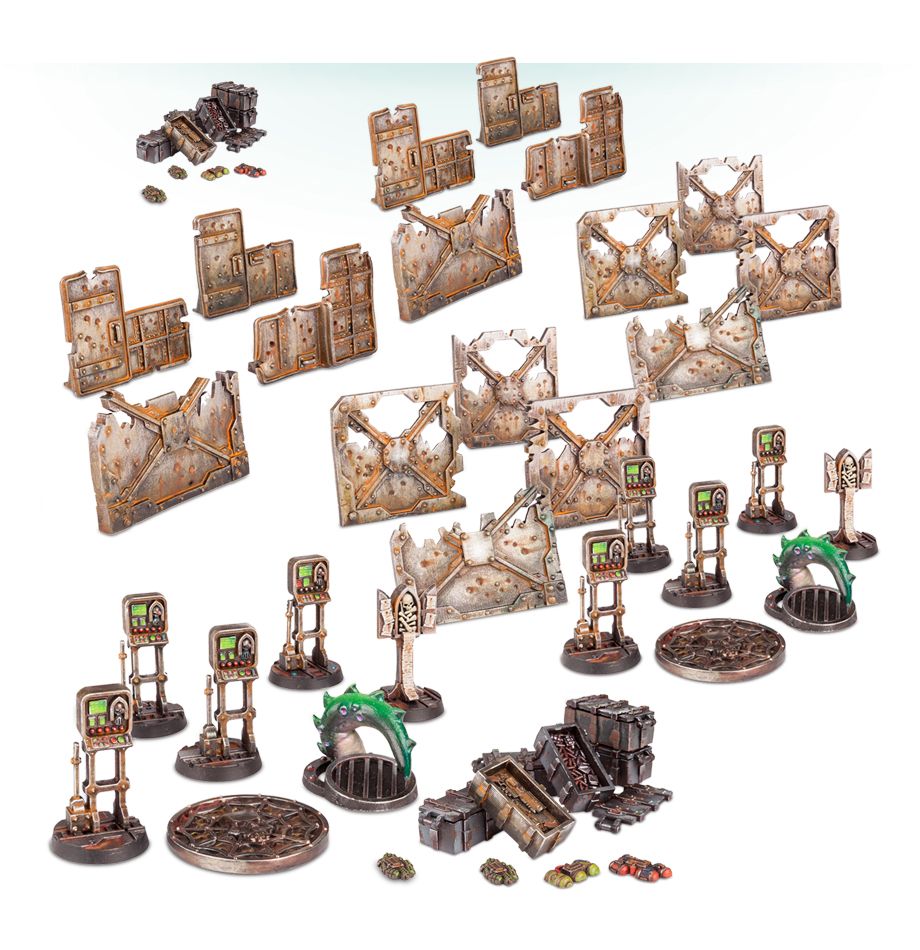 If you're at all worried that your friend or family member doesn't have enough of these, the Necromunda Barricades & Objectives box is a useful kit that paints up quick. Never hurts to have more of these suckers. And we just did an article on how to paint them up quickly!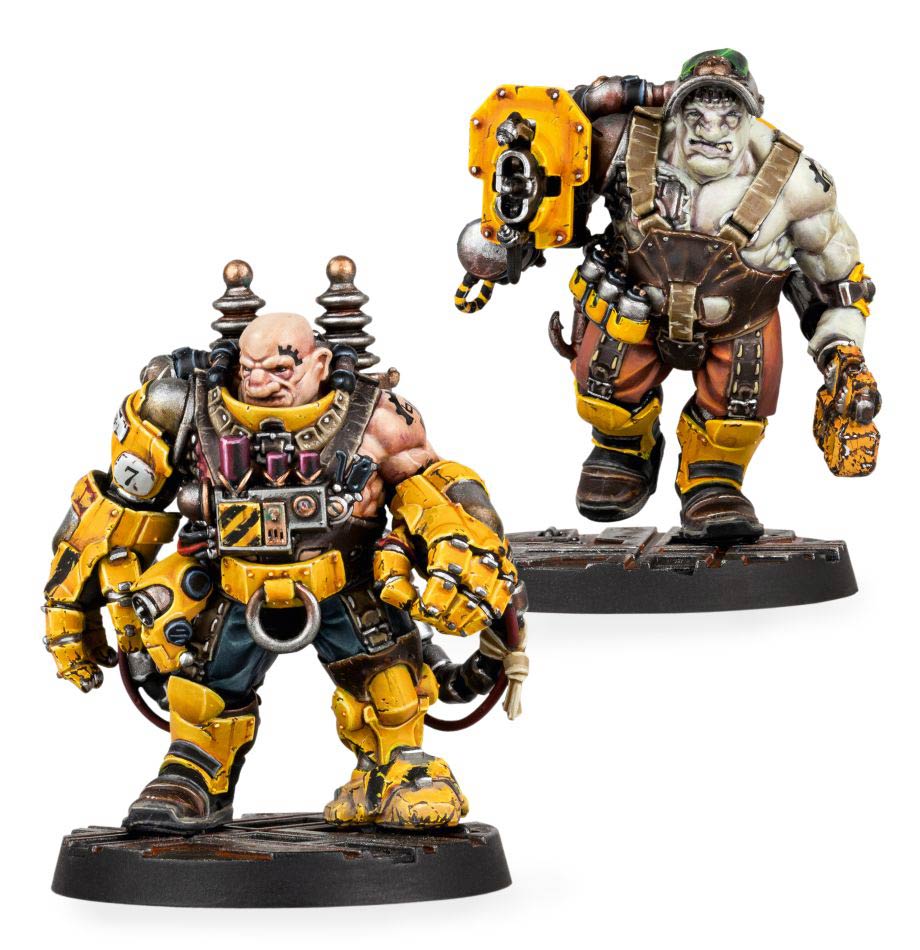 A hanger-on that any gang can love is an 'Jotunn' H-Grade Industrial Servitor Ogryns. They come two-in-a-box for $42.

Stepping up to $47 USD you have all the gang boxes, including champions kits, ash waste units, and Ambots; so if you want to push someone into Necromunda or are sick of their current gang, curse them with a new gang!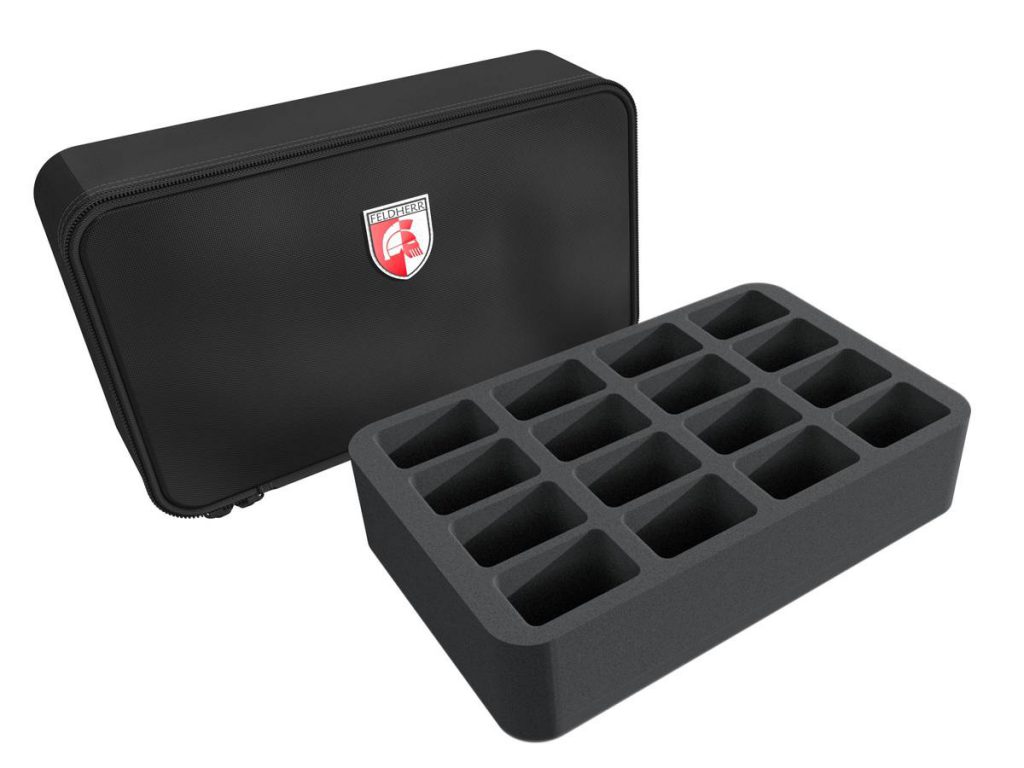 If you have ever heard your gift recipient grumble about transporting minis to game night, a nice compact carrying case might be just the ticket. I like the Feldherr Mini Case Compatible with 16 Blood Bowl Miniatures – 2016 Edition. Yes, it does say Blood Bowl, but minis are minis! This is a good size for most Necromunda gangs and has plenty of slots for hangers on and extra bits. This fits easily into a backpack and has a zipper pocket for templates and dice as well.
Some more expensive options at $60 to $110
Jumping up a tier, you've got some really cool stuff to choose from.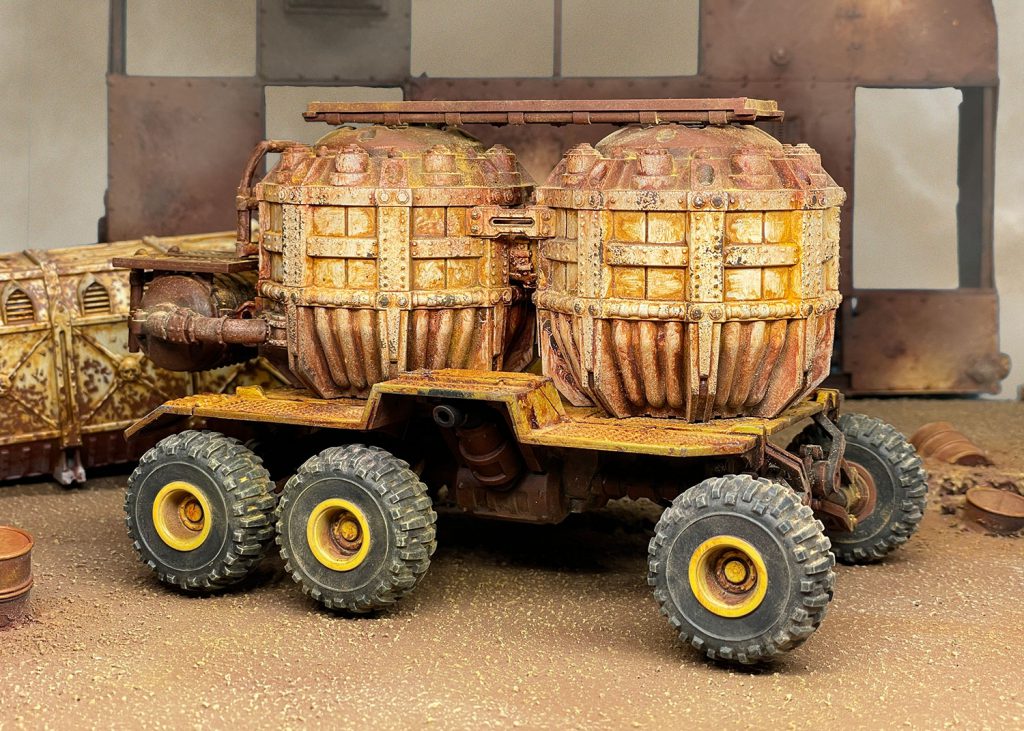 The Cargo 8 trailers come in at $60 and are great kits, full of good bits, especially if you are getting down in the Ash Wastes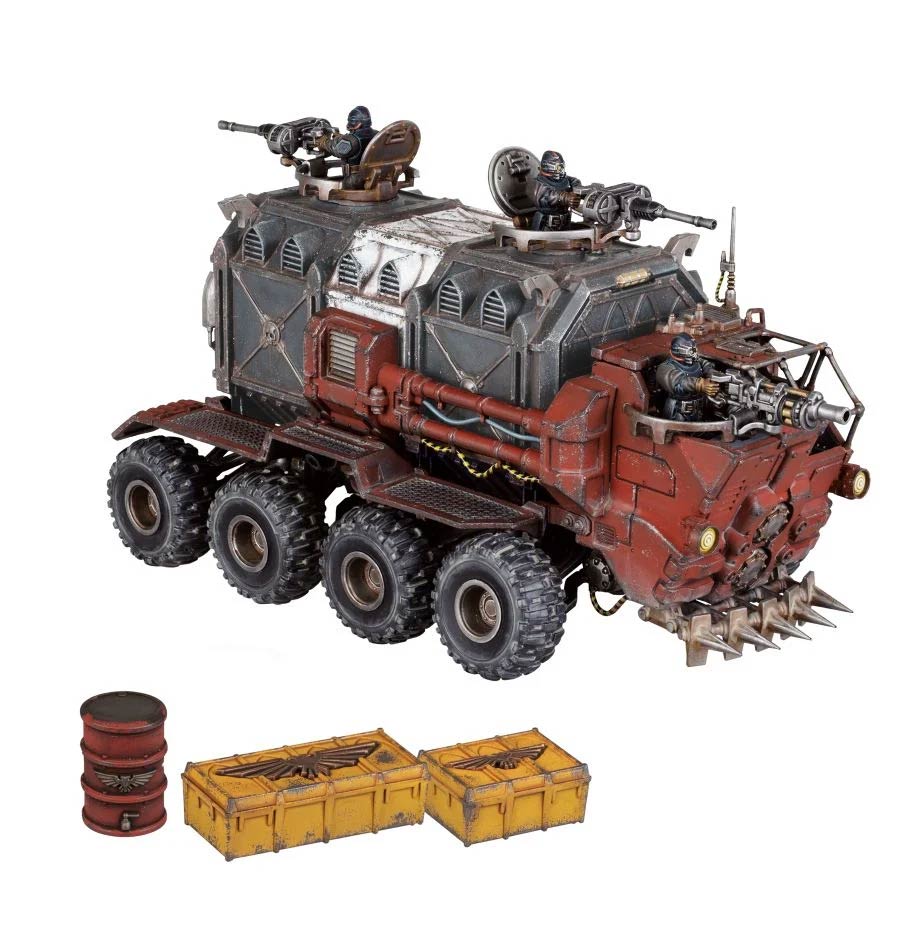 Speaking of Cargo 8s, you can always hook someone up with the big bad itself, the obnoxiously unkillable Ridgehauler, which comes in at just under $100.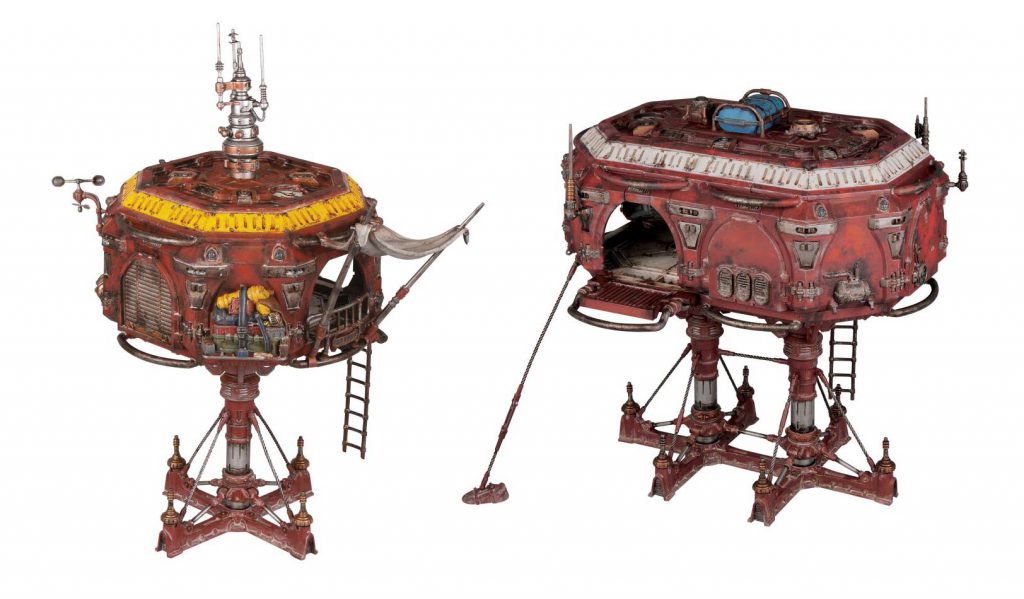 Bracketing that for price points are the regular and extended Ash Waste Habs. Having just painted a bunch of these, they're super cool, loaded with detail and super evocative of the setting.
Big Money Gifts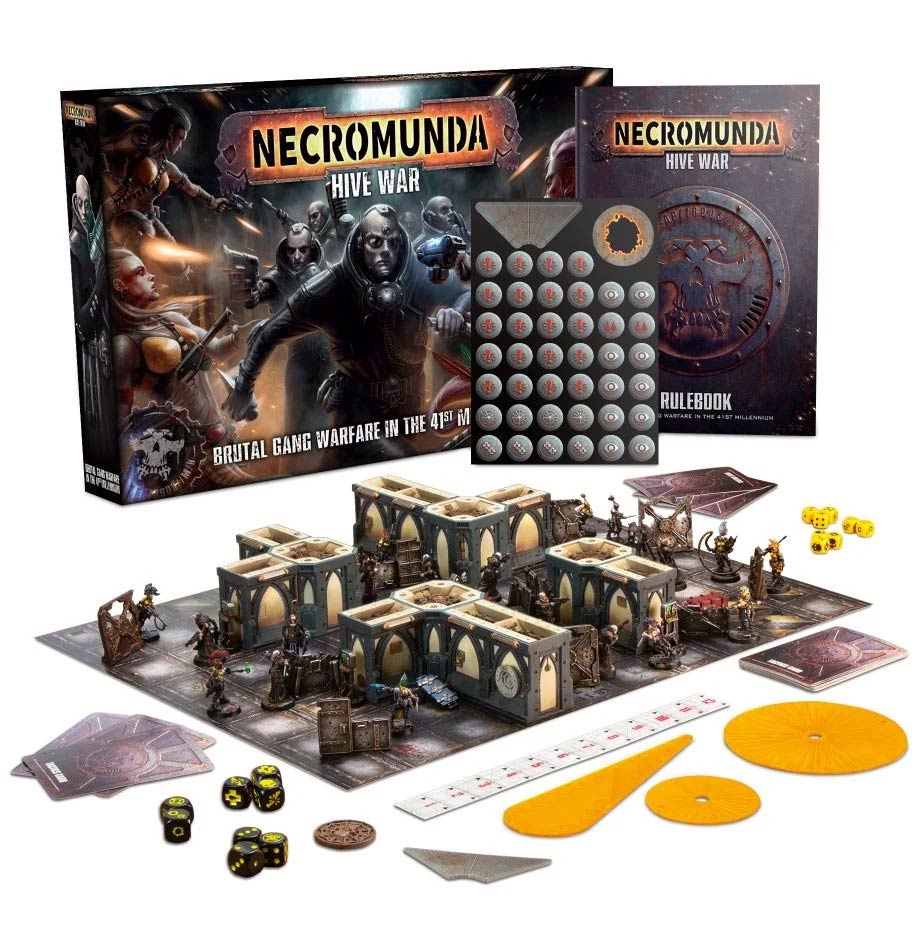 If you know someone who is Necromunda-curious and want to get them into it, the Hive Wars box is the way to go. It has everything someone needs to get into the game in one box, two gangs, plenty of terrain, dice, tokens, and a rulebook.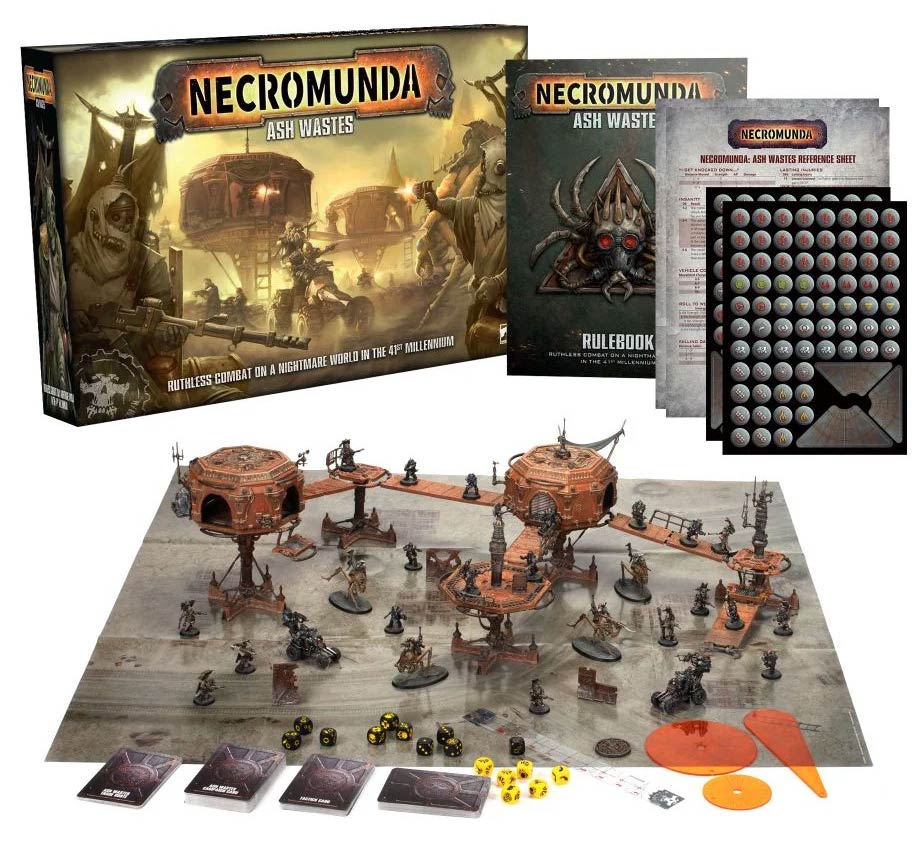 Already have a friend into Necromunda, but they're stuck in the underhive? Want to curse them with an intimidating amount of plastic? This box costs quite a bit (though you may be able to get a sweet deal at certain retailers), but it has everything you need to get into the wastes.
Out of time?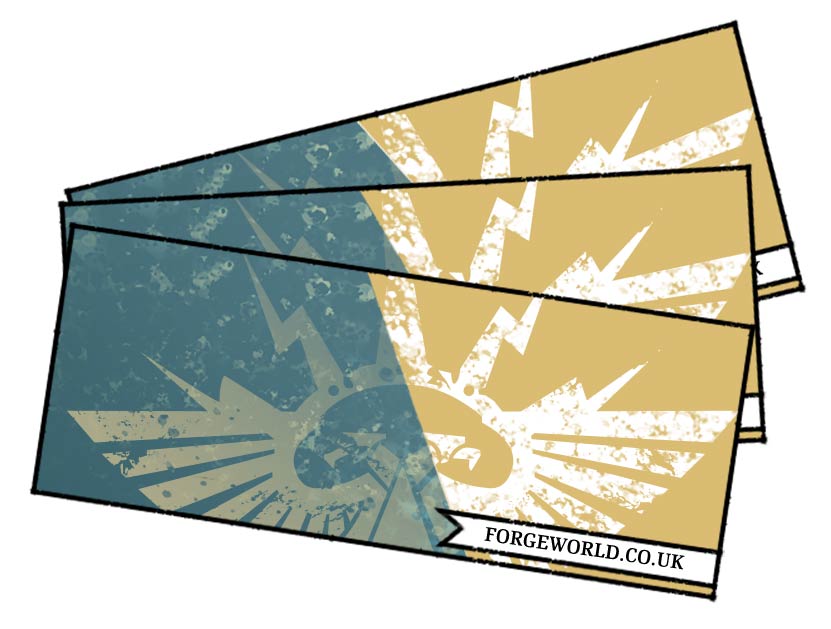 If you're not quite sure what to get someone, you can always default to let them choose their own adventure. And a great way to do that is with a gift certificate for Forgeworld. They're got all the extra cool Necromunda stuff, from hangers-on, to brutes, to named characters.
You could also consider a giftcard to Etsy. Many independent creators sell a metric ton of cool Necromunda-related stuff on there – and we are a bit too close to the wire to get things guaranteed in time. The added bonus here is that they can pick exactly the swag that they want; be it custom dice, a wacky 3d printed hanger-on, or some creative terrain.
Thanks for taking a look, scummers! If you have any questions for us, want to suggest some better gift option, or just want to show us pictures of your kickass gangs, drop us a line over at Necromunday@Goonhammer.com.