Hey everyone, Robert "TheChirurgeon" Jones here reminding you that 1. We have a Redbubble page where we sell sweet Goonhammer Merchandise, and notifying you that B. We've added HOT NEW SHIRTS and OPTIONS to our catalog this week. So if you enjoyed either OGOR FIERI or SIEGLER'S DILEMMA and want to get that on a shirt/wall print/clock/face mask/pillow, drop by our Redbubble store and buy yourself eight to thirty of them. All proceeds go toward keeping the site running and doing cool stuff like expanding our content, running more contests, and putting on events.
Here's the new stuff:
OGOR FIERI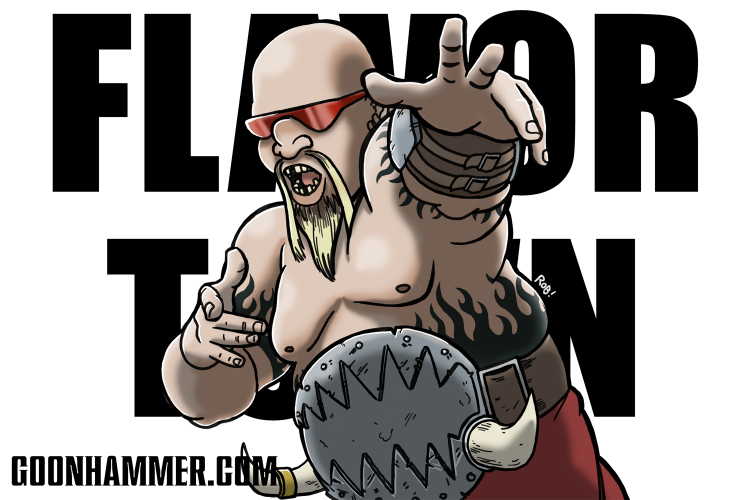 This bad boy from our Ogor Mawtribes "Start Competing" article is ready to take you to FLAVOR TOWN. Sadly, Redbubble does not offer patterned flame shirts to print this bad boy on. It looks great on a regular t-shirt, though.
Siegler's Dilemma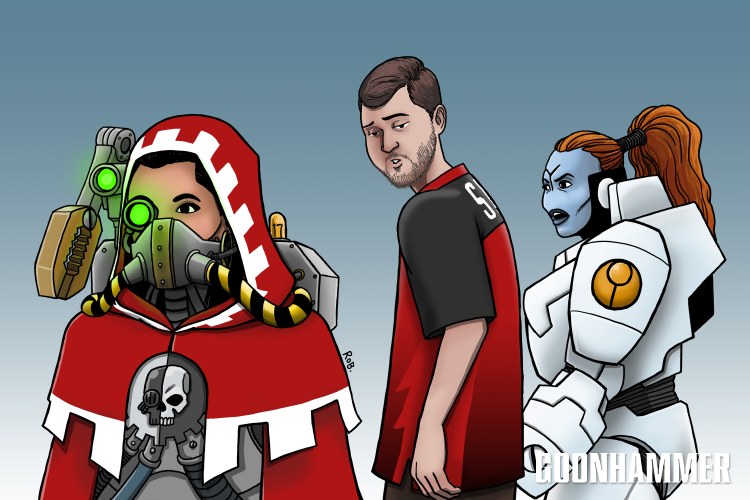 In a TRAGIC turn, world's best player Richard Siegler looks to be forsaking T'au for an Adeptus Mechanicus army. While he may have already had an Admech army that he's painted and played many times, we choose to react to this horrible scandal with outrage over his WAAC ways. How dare you, Richard.
Anyways this is available on a shirt and a bunch of other stuff like stickers and is worth it just for outraged Shadowsun.
Other Cool Stuff You Should Buy
We have tons of other cool stuff in our Redbubble Store. Go check it out! Here are some of our most popular items:
Have any questions or feedback? Email us at contact@goonahmmer.com.