Disclaimer: The Modular Workshop System by HobbyZone in this review was a private purchase and gift from my mum to myself because I'm a great guy.
In April last year Eifert Posting wrote The Fabricator General: Rating Your Workspace, or Your Desk Sucks, Part 2 where they were providing critiques and suggestions on improving others' work space. One of the critiqued work spaces was mine, which you can see here: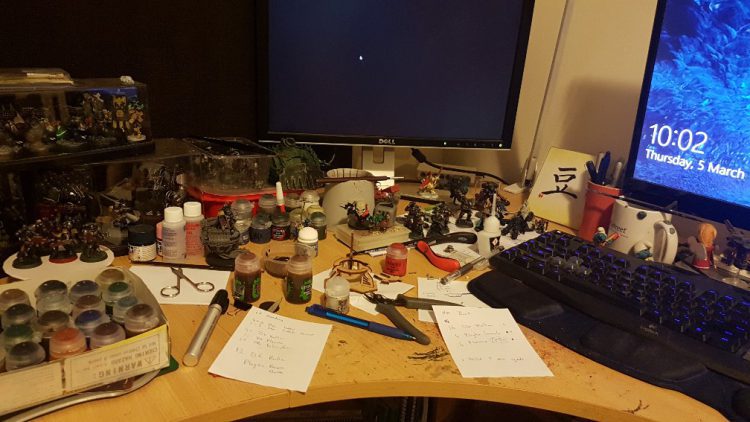 Or rather, how it used to look… Now witness the power of this fully armed and operational battle HOBBY station.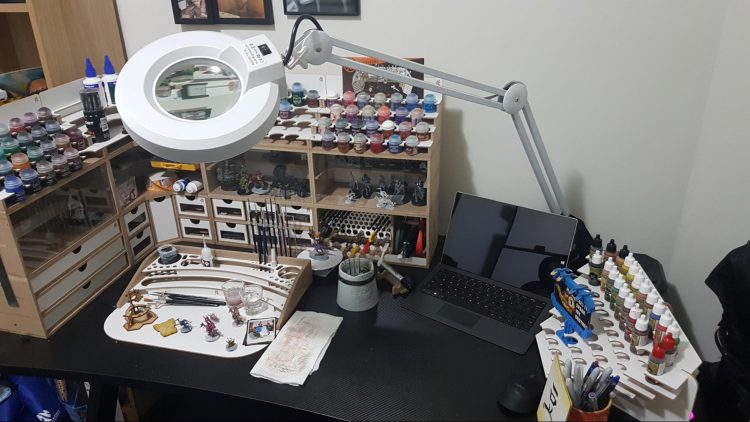 In April of this year I was in the middle of planning out my new hobby space, mostly looking at paint racks, when I came across HobbyZone, a company based in Poland who specialize in various paint racks and organisers for hobbyists, one of which is their Modular Workshop System which is described as "an organization of the workplace tailored to your needs." The main advantage of the System "is practically unlimited upgradeability" which is marketing talk for cool shelves and racks which can be easily moved around and set up in various ways to suit your setup/needs.
I played around with their web designer building my dream design and while I liked the price at around $200 USD, the shipping cost of $125 USD was a harsh buzz kill but completely understandable as A) I live in the Land Down Under and B) shipping 10kg of anything from overseas is always going to hurt. Long story short, I posted a quick picture about it on Instagram about it being a cool thing to "one day have should I trip over a briefcase full of money" and then got back to the important job of reminding Coda that he is incorrect and that axes and flails are infinitely better than swords.
About an hour later I get a call from mum telling me that my birthday present is now sorted and I should place the order already… which I think makes me an Influencer maybe? I don't even like smashed avo on toast though. Regardless, I threw money at the monitor and here we are.
Ordering
Minor quibble with their setup, you can only place an order for what's in stock. Which in itself isn't a bad thing but when you take into account that you only want to pay for postage once and this is generally a bespoke build, I'd think it would be easier for the customer to submit an order and they can fill the order with any missing bits. All that said, a quick email with their customer service (prompt response and very friendly) and I was told the pieces I was after would be added to the store within a couple of days and I could submit my order then. Bosh, three days later my order was placed.
Seven days later I was the proud owner of a giant box of dreams and wood… mostly wood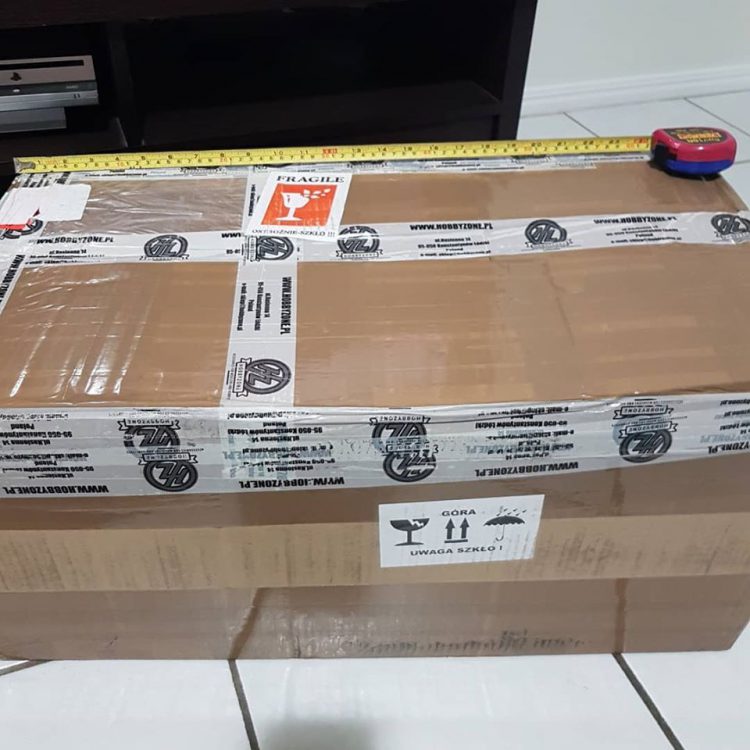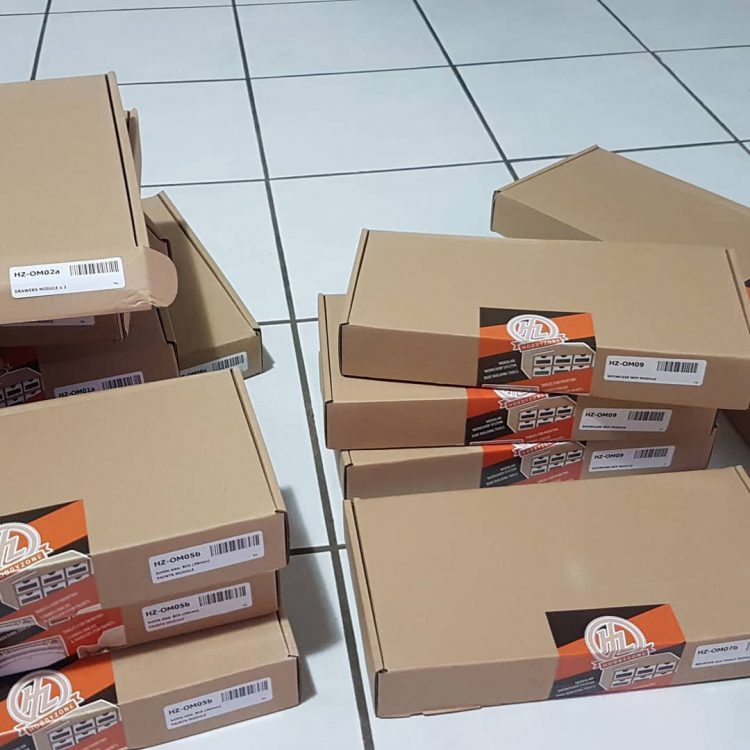 Assembly
Just add wood glue, painters tape and a heavy thing and you're golden. The biggest pain was cleaning up all the flash. I'd knock over two each night and leave the glue to dry over night and the next day I'd have a couple more lovely solid boxes to add to my collection.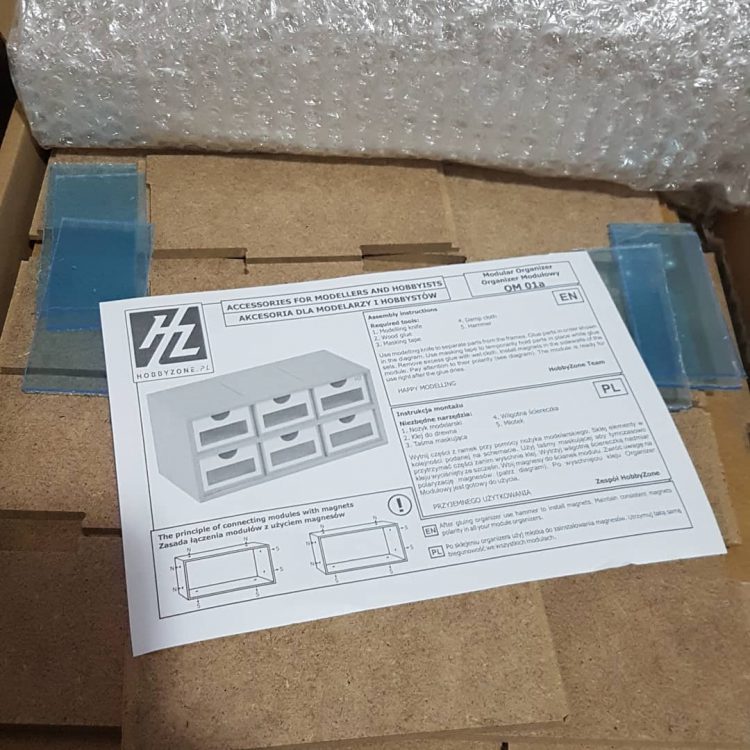 They all join up with magnets (supplied) which is very cool and assuming you don't mess it up, it means you can shuffle them all around into different configurations when the mood takes you.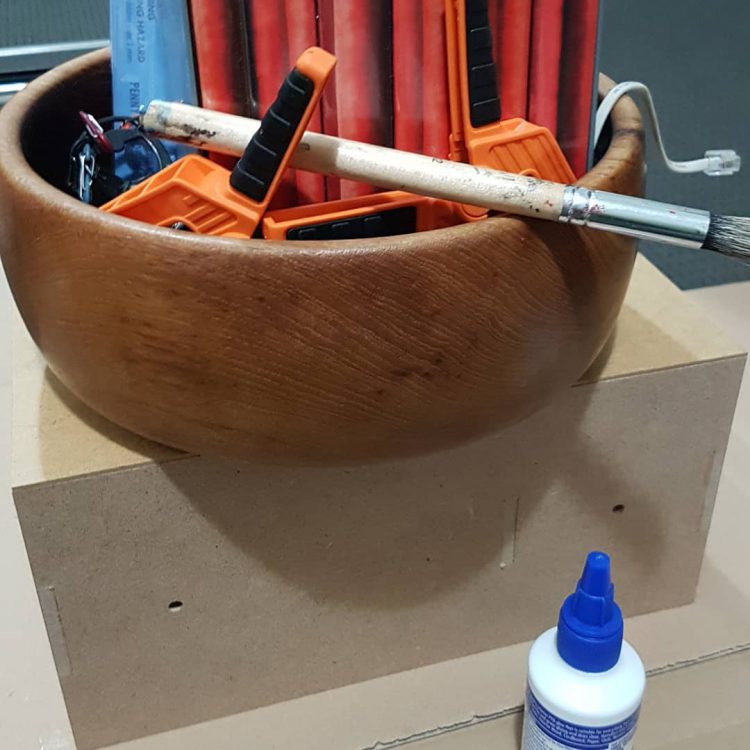 I have a handy little magnet on a stick which I use to help me get the polarity right when magnetizing weapons options on vehicles. I used that to get the first box done correctly and then from there I tested each box using the first one to make sure I hadn't stuffed up.
A month later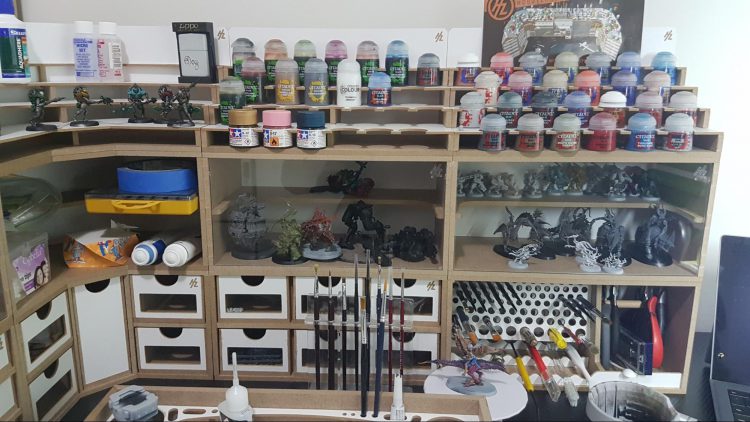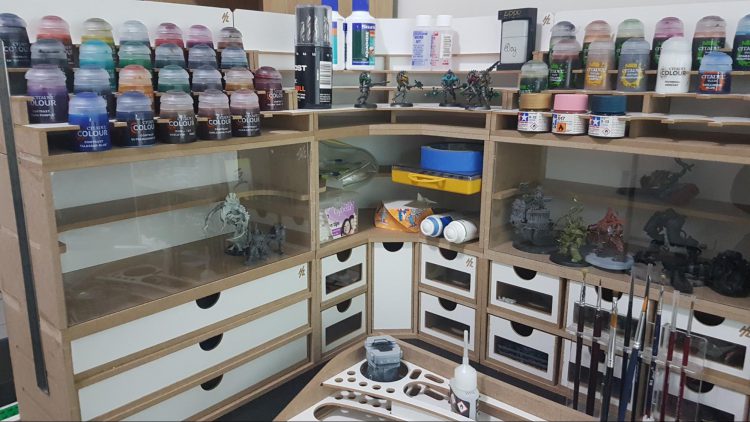 I'm still very happy with my setup, I'm no longer digging through my cupboard trying to find the right paint, every available flat surface on my desk that was once taken up by models in various states is now clear so I can easily set up and take down my camera setup.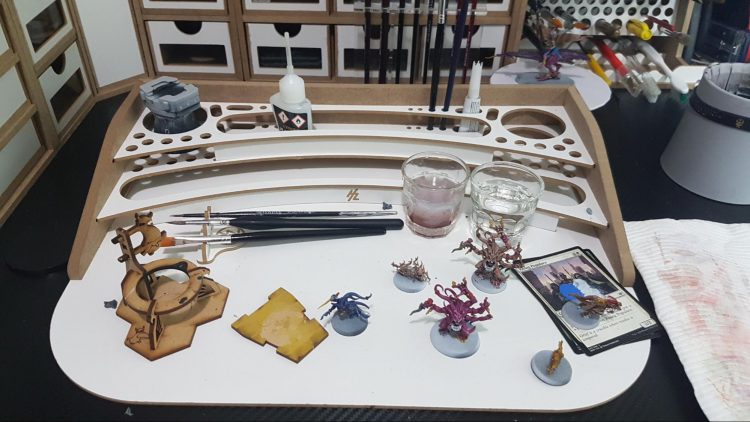 All of my transfers are now in one place and I have little drawers to store small random projects and bits etc. The paint station is very sturdy and portable, I might have taken it to work with me a couple of times to "paint during my lunch breaks"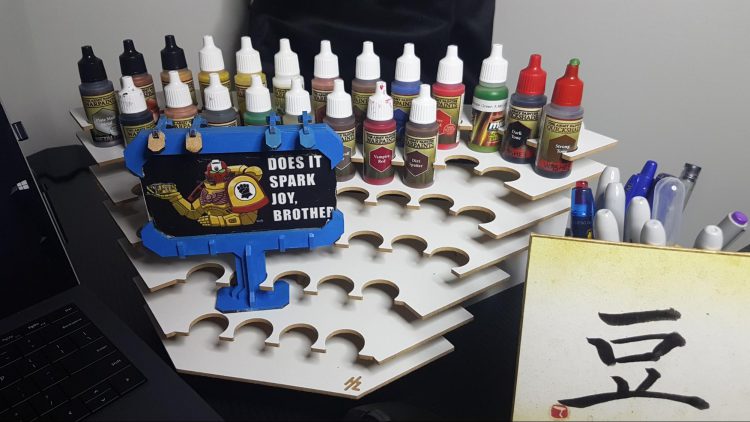 The display cases are great for storing projects on the go and keep things dust free for the most part. I'm almost out of room for the GW paints on the top but I have plenty of room to grow in the separate dropper bottle rack I also picked up at the same time. Overall, an awesome purchase that does exactly what I needed.
Have any questions or feedback? Drop us a note in the comments below or email us at contact@goonhammer.com.