Welcome back! If you haven't checked them out yet, don't miss part 1 , part 2 and part 3
Three weeks down and almost three to go before Adepticon. I'm still anxious about hitting this deadline despite making good progress. Over the past week I haven't been able to get as much time in as the previous. It was still somewhere around eight more hours of painting bringing the total to over thirty now.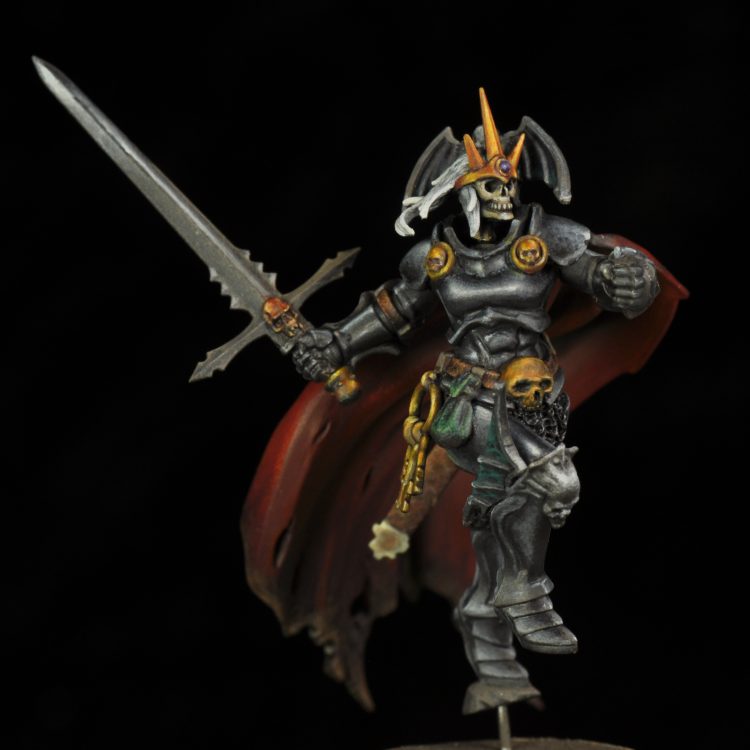 Most of the progress has been on the cape. This one is from the Chaos chariot kit and felt like it had the right amount of movement for this build. There was cutting, sanding, and a little green-stuff work to get the cape flying at the angle I wanted. To begin with I gave the whole thing a coat of Khorne Red. The bottom quarter had a second coat of Incubi Darkness and Khorne Red mixed together, then a wash of watered down black along the very bottom. Highlights were built up from Vallejo Bloody Red to Wild Rider Red. That all went fairly quickly. The rest didn't.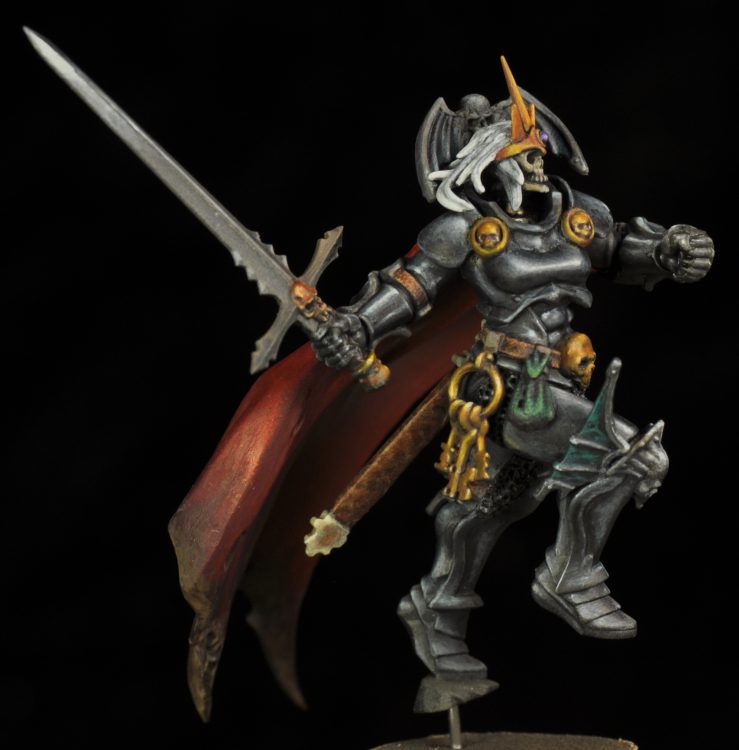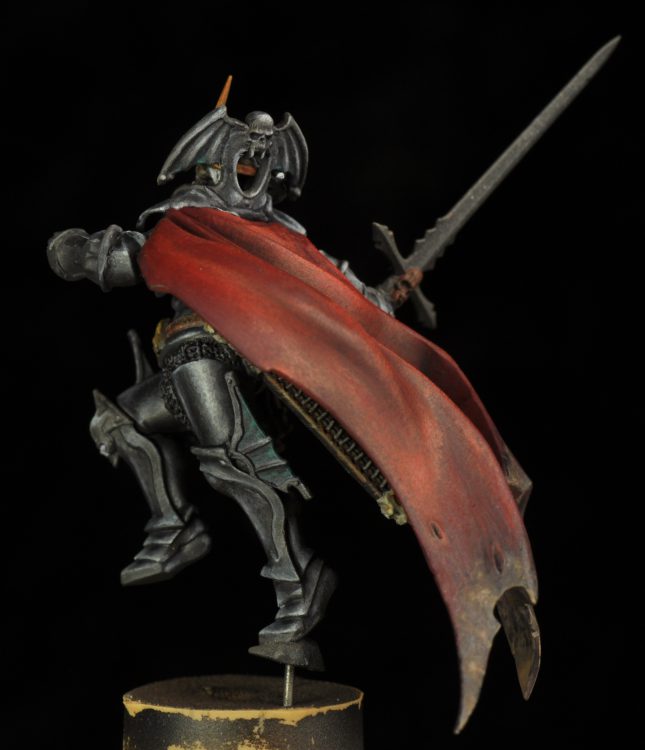 For the lighting I used combination of stippling and micro-texturing to built up a feel of softer fabric. So along with dots and dabs I painted series of tiny slashes at different angles, similar to the texturing on the leather. Most of the upper surface was covered this was, and the most visible parts of the bottom.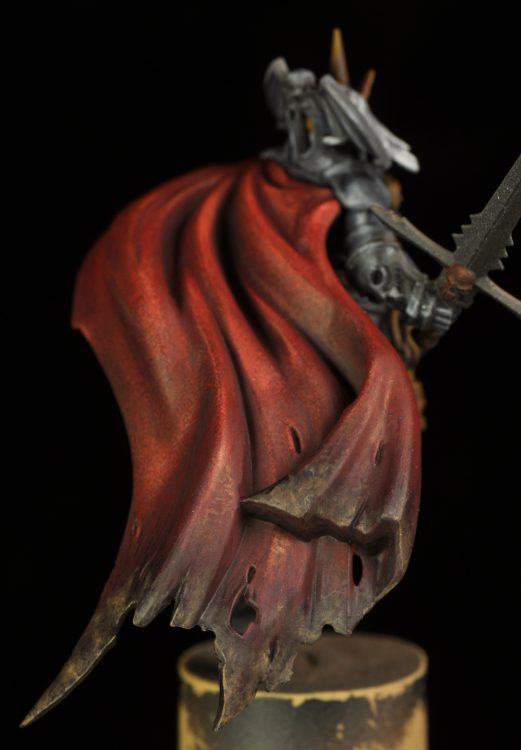 The final bit was to add dirt and dried mud to the bottom edge of the cape. This thing is long enough it would easily be dragging on the ground. For this I used Vallejo German Camo Brown Black built up to Vallejo Burnt Umber. Then a little bit of Kislev Flesh mixed in for the final highlight.
That's where I'm at currently. In future updates I'll show off my painting progress as the model comes along, and talk about the techniques I'm employing and some of the challenges, so be sure to check back in a week or two. And if you have any feedback, hints, or questions, feel free to drop a note in the comments below or email the Goonhammer team at contact@goonhammer.com.