The Golden Demon painting competition is coming to Adepticon this year. It looks like I have a good chance of being able to make it, so I've started on a project. Less than two months away and it already feels like I'm getting a late start. There are so many amazing painters out there that I'm not worried about winning anything, but this is a good opportunity to put my skills to the test and attempt to do the best I'm capable of. That's what I'm telling myself anyway! The struggle will be keeping all those little doubts at bay.
I am going to do one entry, under the Age of Sigmar Single Figure category. The plan for my submission is a converted figure based off the Neave Blacktalon model. It's an idea I've been kicking around for a while, as I bought the model for a different project that it didn't quite fit. I'll be converting here into a Wight Queen. There are bits from nine kits used here, some of them bought specifically for this build. They are from Chaos Charioteer, Chaos Knights, Grave Guard, Skeleton Warriors, Liege-Kavalos, Zombie Dragon, Mortis Engine, Ahrkan the Black, and of course Neave Blacktalon. I really wanted to make sure that the model does not read as 'Stormcast' at a glance.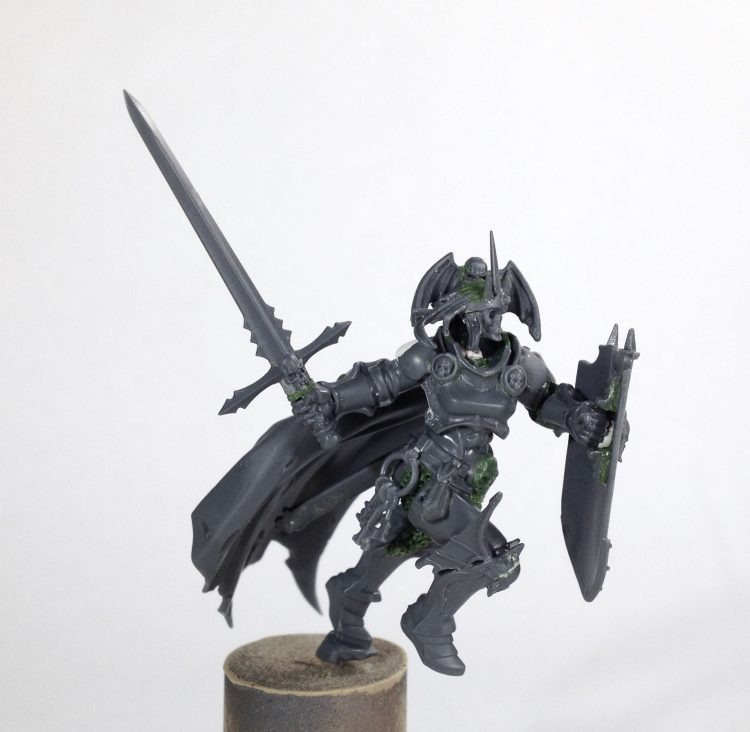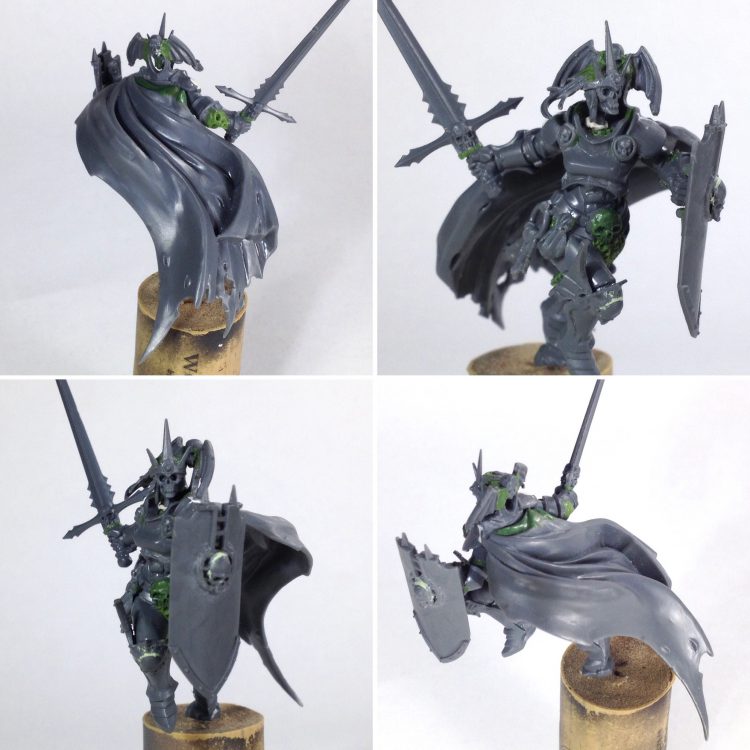 At this point I have the figure built and primed. My painting plan is to do dark armor with steel trim (left on reference) and a rougher, beaten finish (right on reference). The cape and shield will be red, and hair white. Crown, keys, and other details will be gold. Hopefully this will build the kind of warm/cool, light/dark contrast I want to see. The flat panel of the shield will be a good place to add some freehand.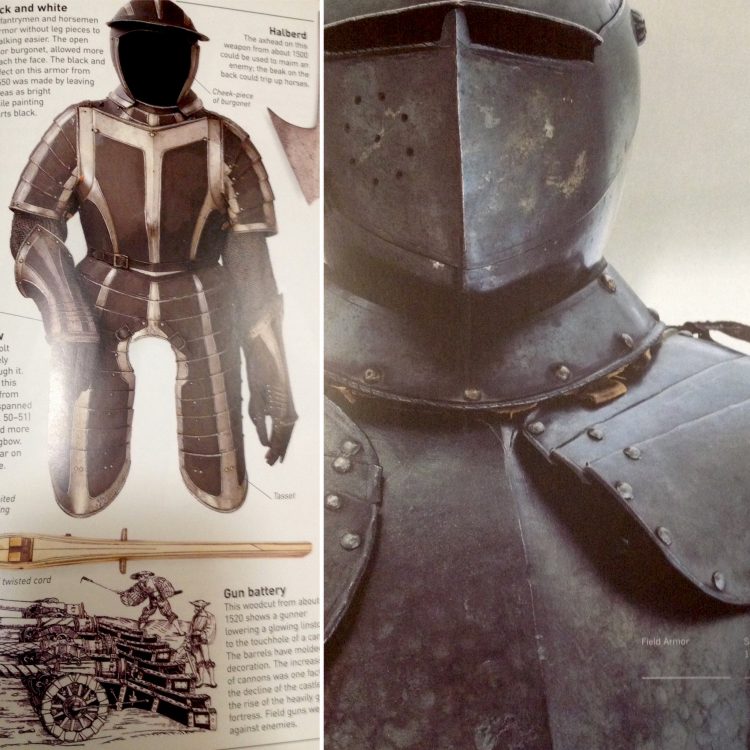 That's where I'm at currently. In future updates I'll show off my painting progress as the model comes along, and talk about the techniques I'm employing and some of the challenges, so be sure to check back in a week or two. And if you have any feedback, hints, or questions, feel free to drop a note in the comments below or email the Goonhammer team at contact@goonhammer.com.