2020 is down the tubes, and here is a look back at what I've painted. This year I've come to the conclusion that gaming isn't a realistic part of my life at this time, so I've spent more effort on individual pieces and whatever strikes my interest at any point. I'm also working into a groove with how I paint and have developed my own process over the last year, and really like the results.
Jan Through Mid March
The first couple months of the year were taken up by beginning work on the Lord of Blights, and attempting to finish a piece for Golden Demon at Adepticon (RIP). After the event was cancelled I moved on to other things. My last WIP update for it is here.
March
First finished piece this year was this sequitor. It was a bit of a cool off piece after spending two and a half months working on the Golden Demon project. Used colors I don't normally go for. The scheme is for Celestial Warbringers. My method is included in the How to Paint Everything: Stormcast article here.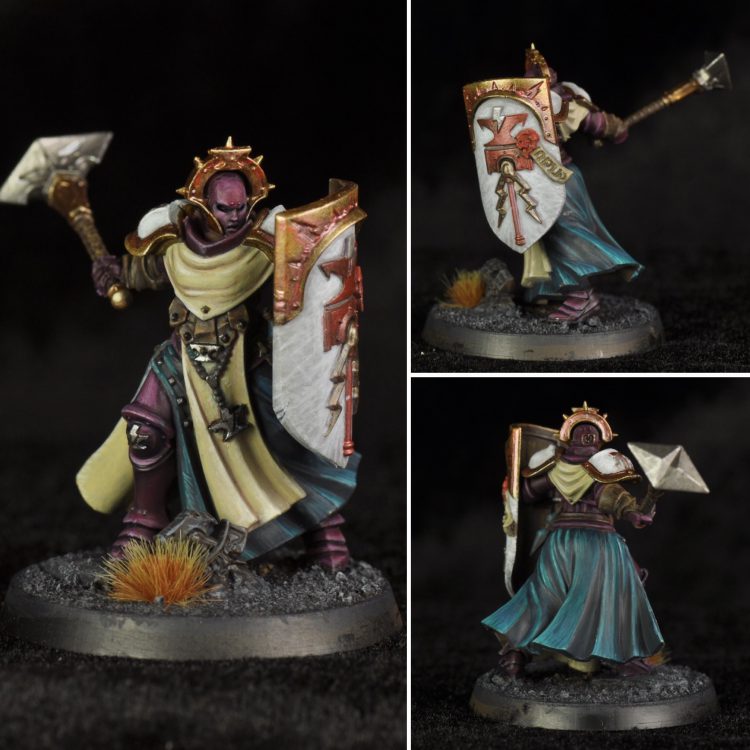 This next piece was Yvraine's cat. I went for naturalistic cat patterns, reminiscent of a cat I had. Pale color on the underparts and black under the eyes is very much a cat thing. How to Pet Everything article including my method here.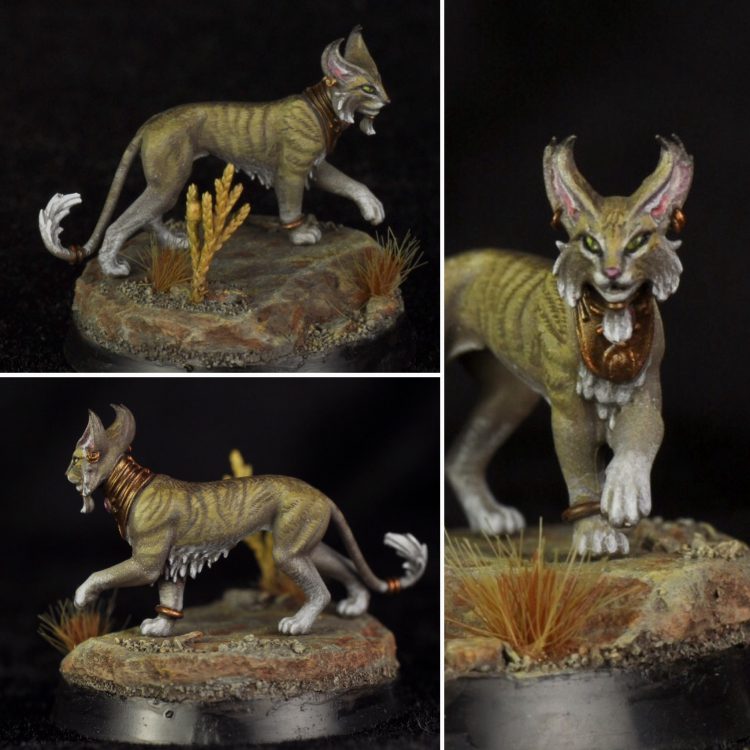 April
This Aleya and the head of Valerian were painted for a friend. The tattoo and cape on Aleya were particularly fun to do. Tried out a bit of True Metal Metallic on the armor using the scale75 copper set. HTPE article including my approach is here.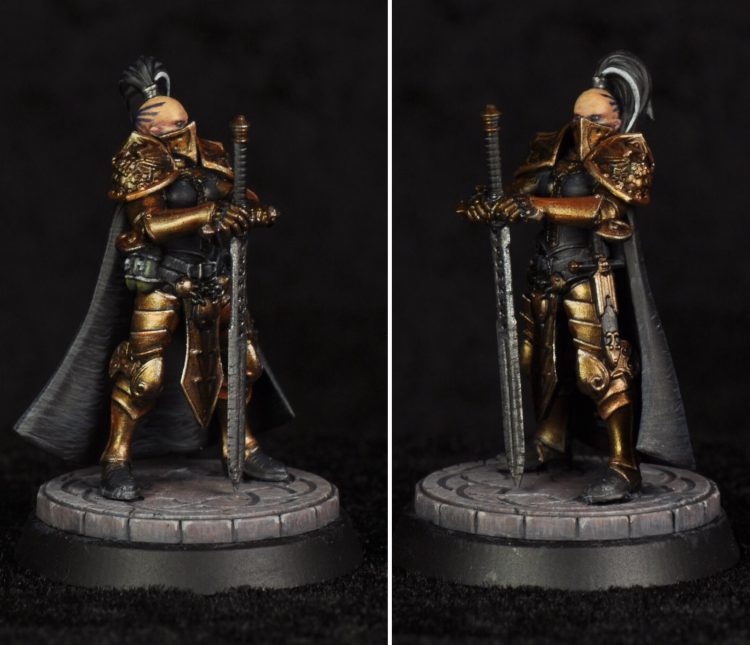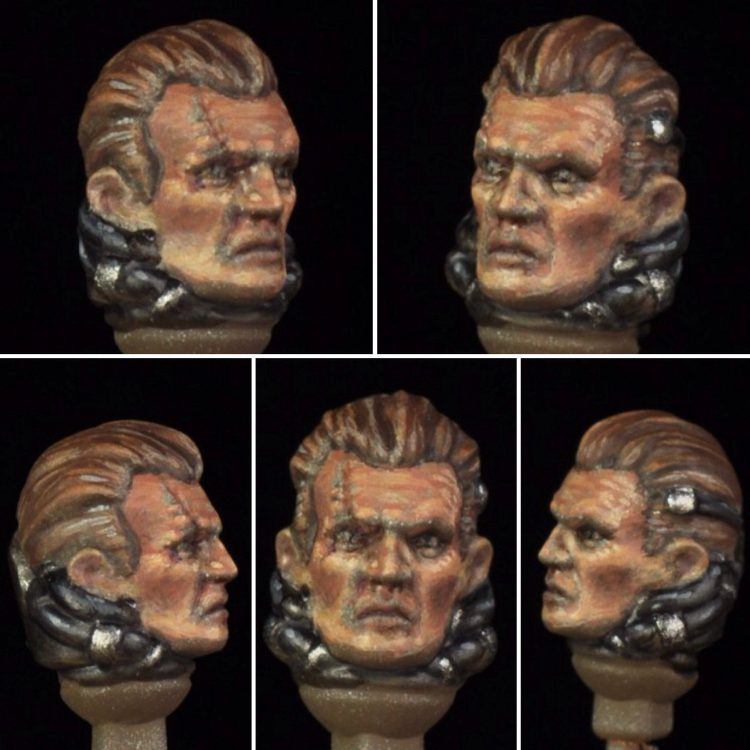 May
A couple Necron warriors done in Thokt Dynasty scheme. I liked how the dark grey/black armor almost reads as NMM. The old warriors are from my first 40k army started around year 2000. The hazard stripes are a bit of a throwback to an Immortal I painted at the time with orange armor and black stripes.
HTPE article including this scheme is here.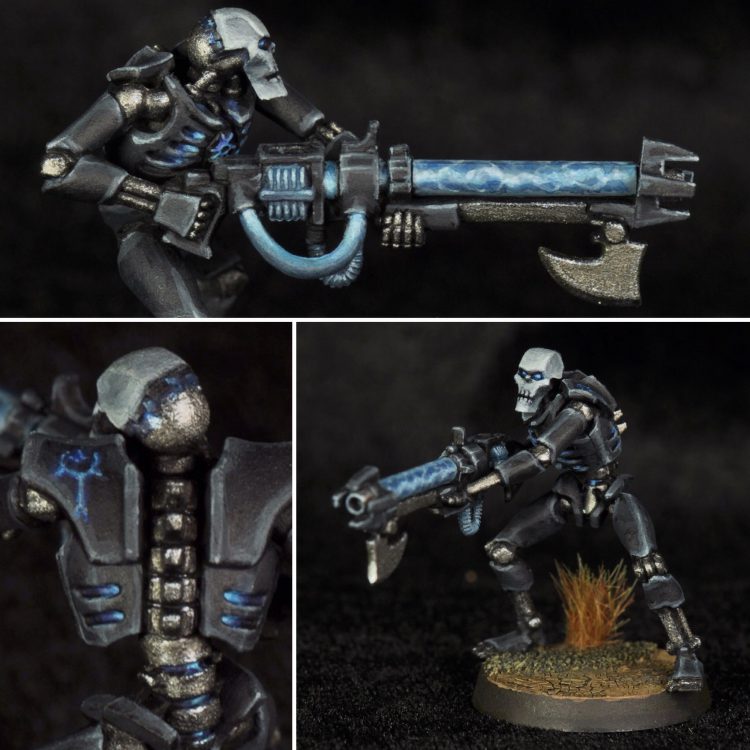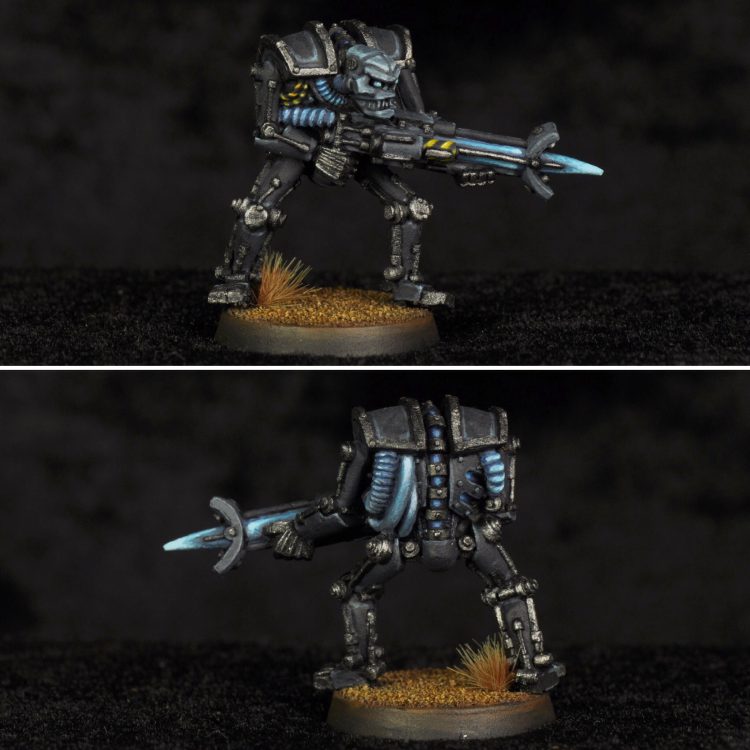 June
This was the second serious display piece I worked on this year, with 50+ hours put into it. I started him back in January when Darren Latham began his Lord of Blights masterclass on YouTube. Very pleased with the results and was a great learning experience. Picked up a few things I've been using more regularly since, especially stippling for texture. Following along with the way he thinned paints also gave me a better handle on paint consistency.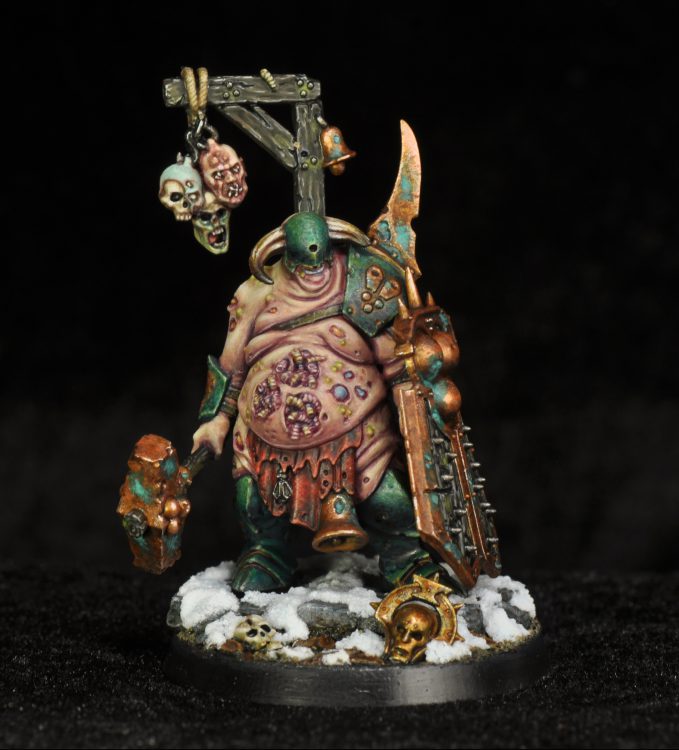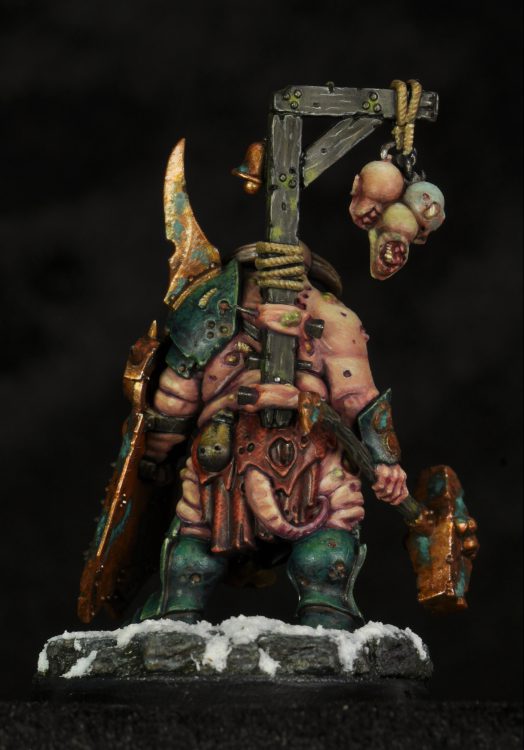 July-August
This guy was my favorite piece of the year. He's the Cult Demagogue for a blanchitsu style warband I started last year. I love doing conversions like this. My build for the conversion is in this Hobby Heresy article.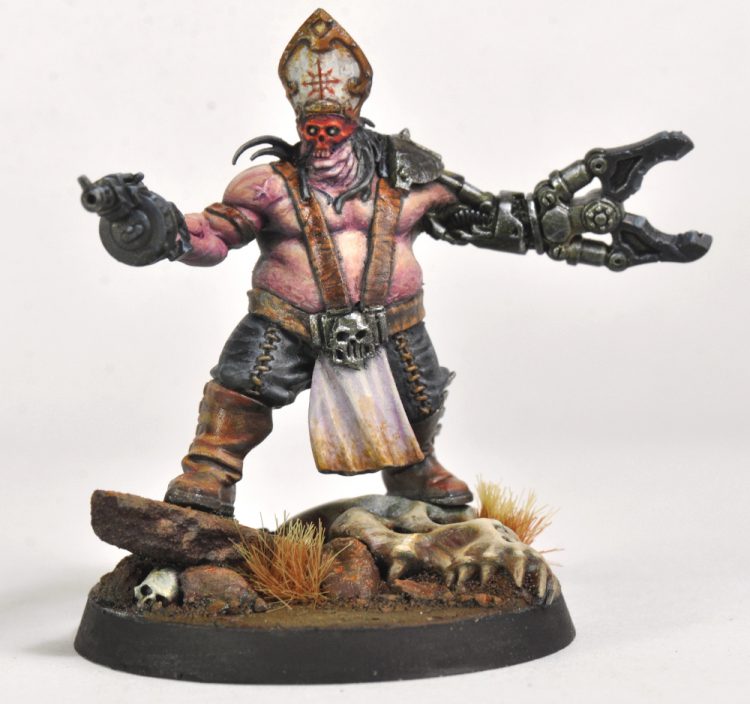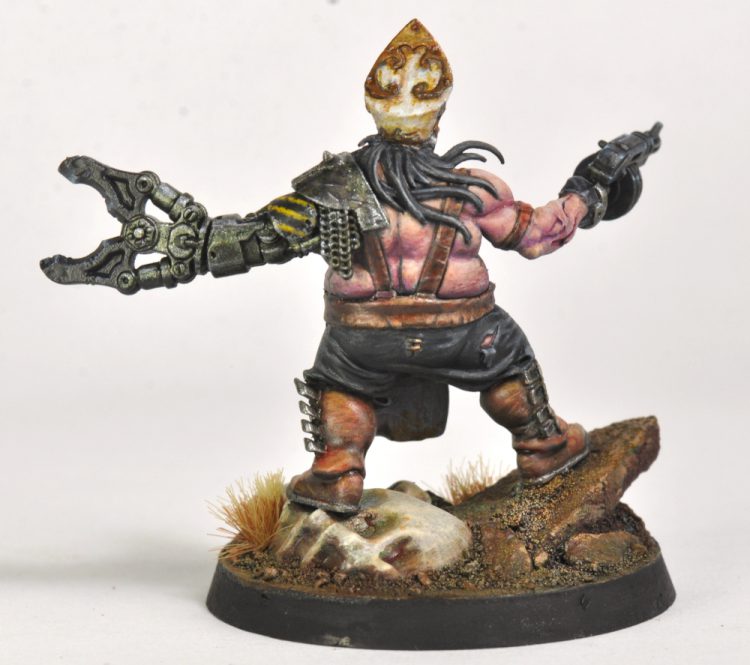 September
This royal warden in Szarek Dynasty scheme draws a lot from the copper/bronze recipe in the Lord of Blights masterclass. I'm a big fan of the scheme and wanted to try it out. My favorite part is the weathering using splotches of nuln oil and a burnt umber ink wash (using Goobertown Hobbies contrast paint substitute of 1:1 ink to matte medium + a bit of flow improver.)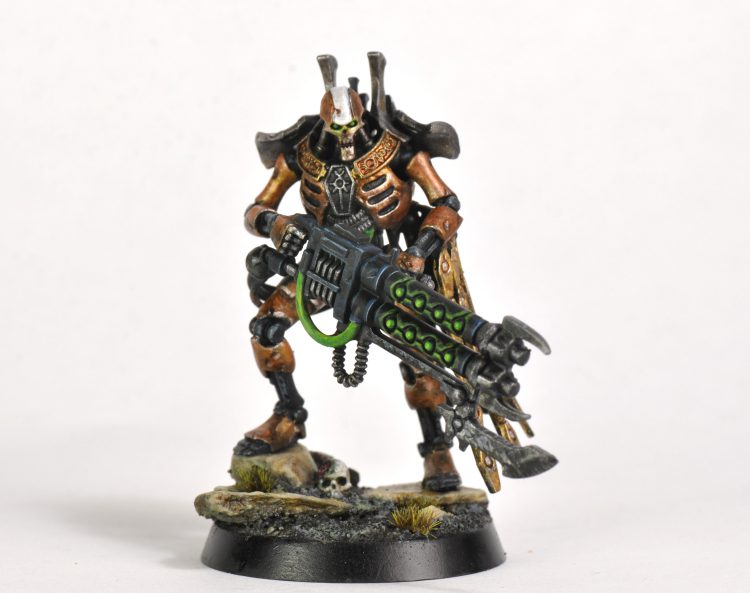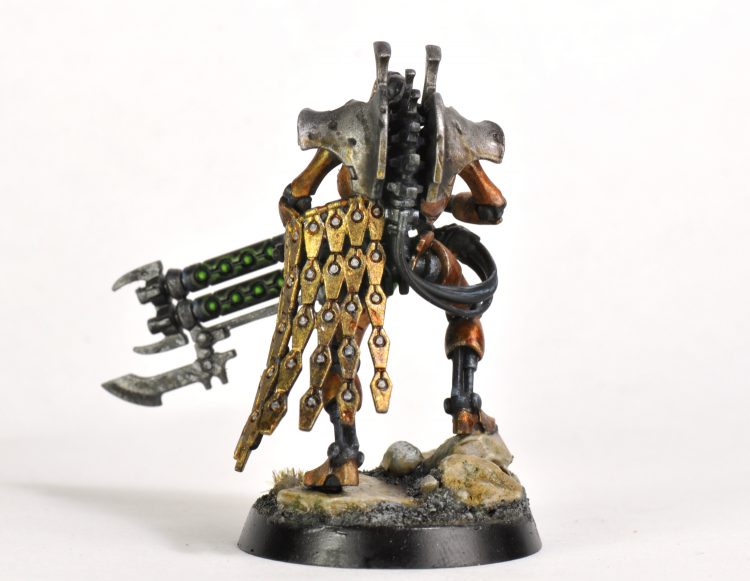 October
Skeletons and ghosts! Carried the same metal weathering over to these guys. The shield are something I've been wanting to do for a while now, inspired by the Games Workshop army painting of the late 80's. There was a Skeleton Army box set that featured photographs of the skeletons with unique hand painted shields. My bone method is in this article here.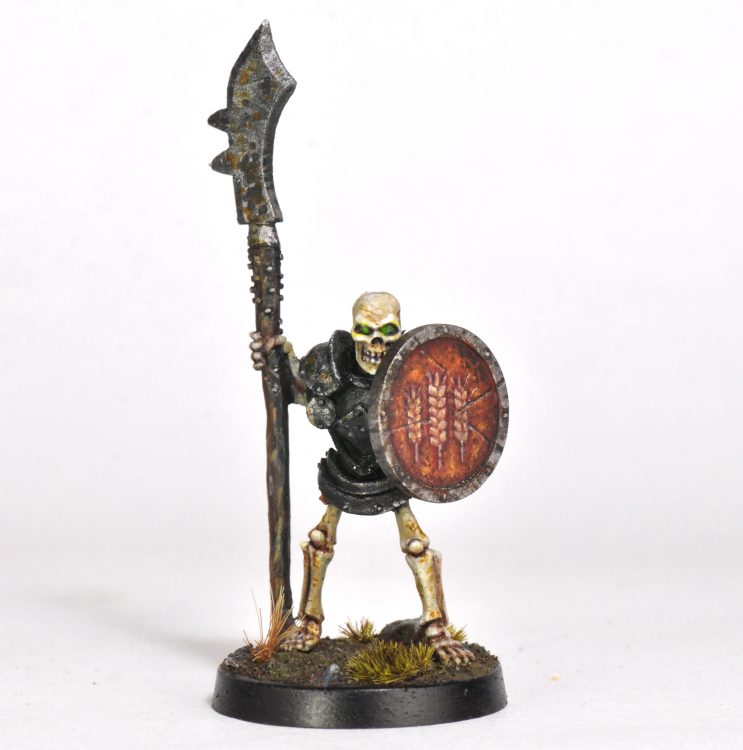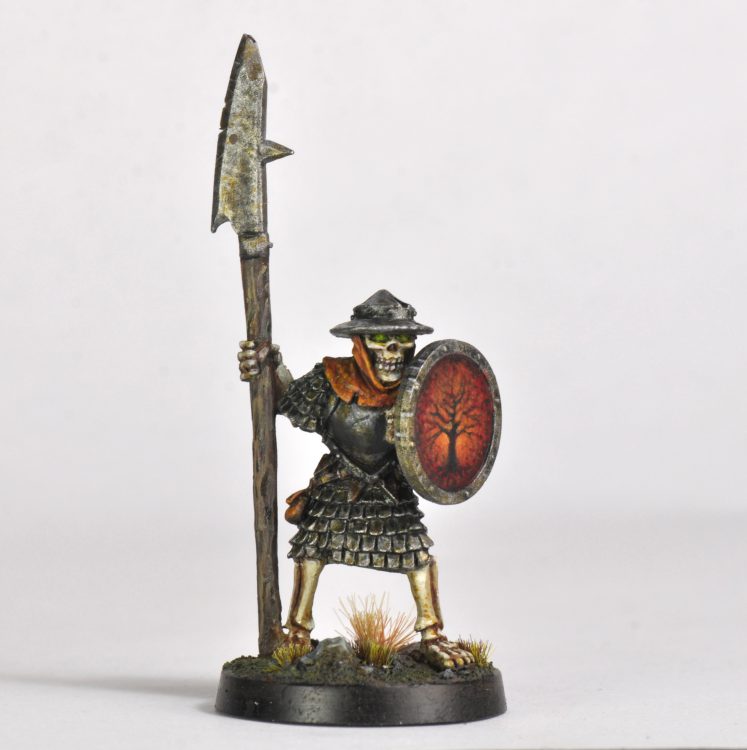 This ghost also draws from the Lord of Blights class, his reddish cloth fades into an incubi darkness mix, then into black. The glowing blue edges was an effect I had wanted to try with it. My method is in this article here.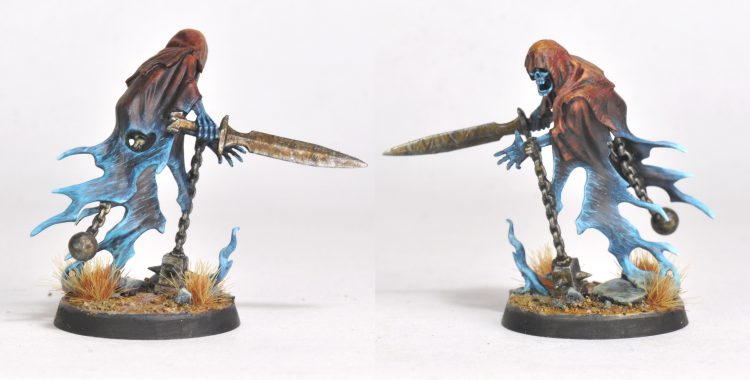 November
This vampire is for the original release of Mordheim. At the time I thought it would be really cool to replace his sword with the one from the Doomrider, but the hand was oversized and goofy looking. As a new replacement I used a sword and hand from a chainrasp (It's actually the one I painted above who received a new hand/sword from the plastic Skeleton Warriors kit.) The skin recipe is in this article here.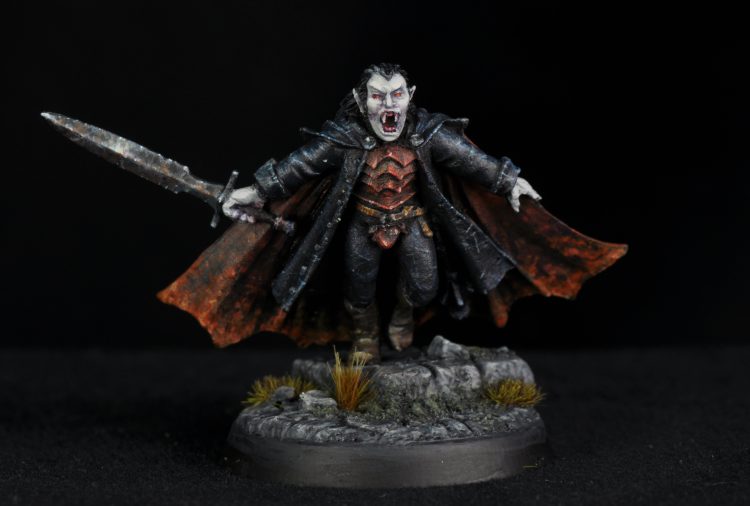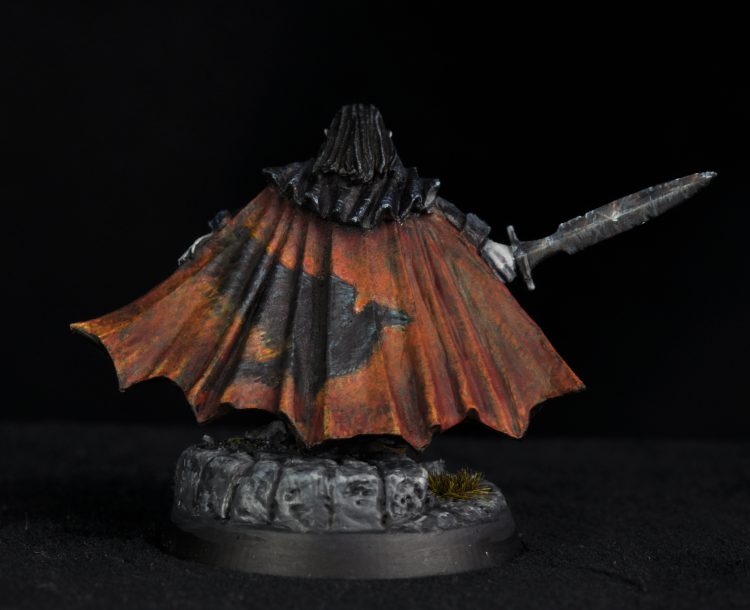 December
The command section for the Armored Skeleton was finished this month. The banner was modified with one from the newer Grace Guard kit.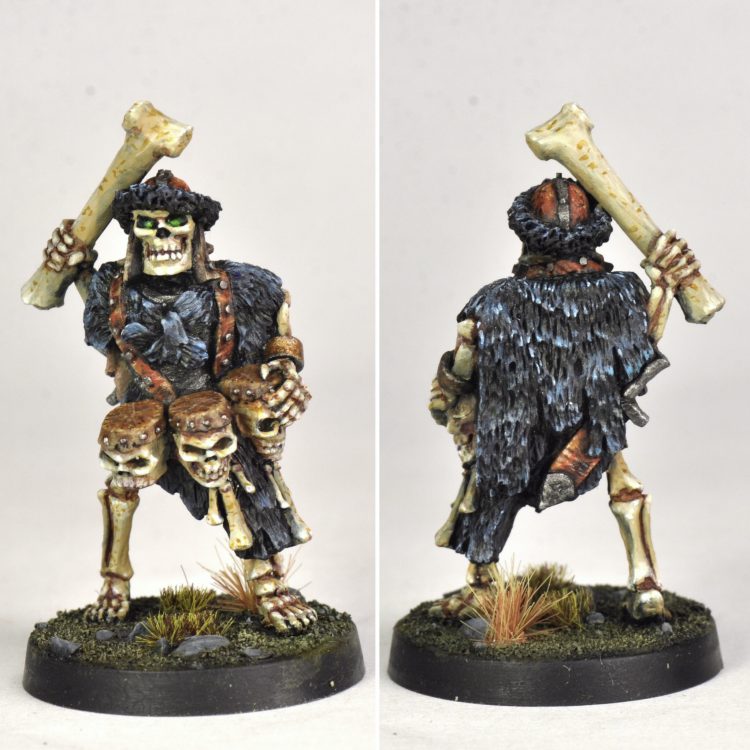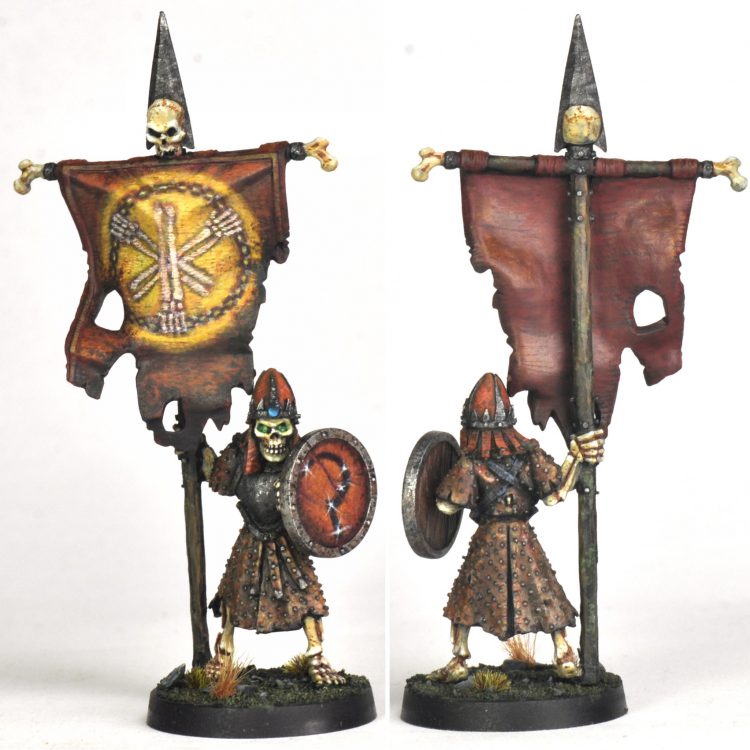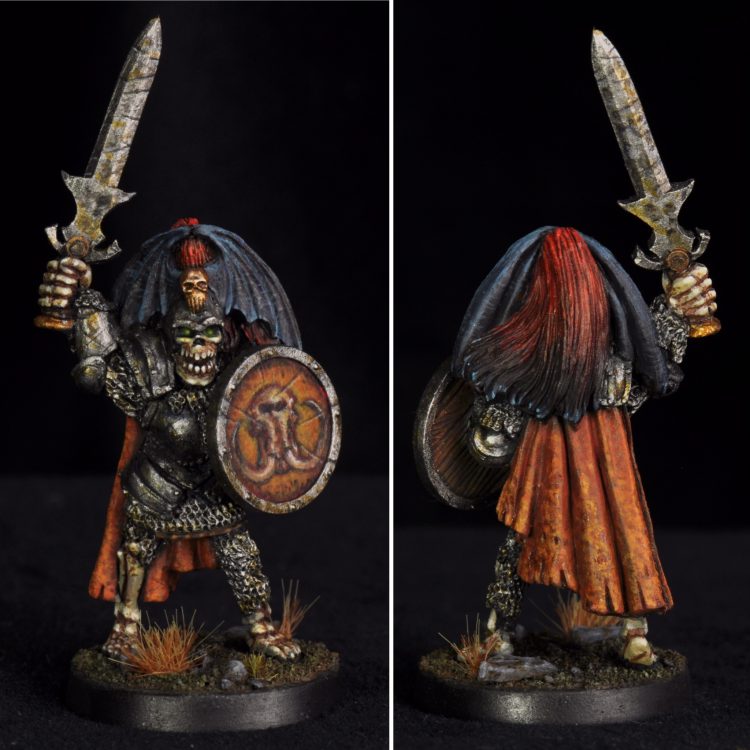 The other piece finished in December is a skeleton from the 1984 Citadel line sculpted by the Perry brothers. This is the first lead mini I've painted. I brushed a layer of gloss varnish over the primer after finding it rubbed off easily. It was a lot of fun to do a one off piece like this with such great character. The goat legs sold me on the model. A bit of his metal base with the name of the model on the edge is showing through the ground.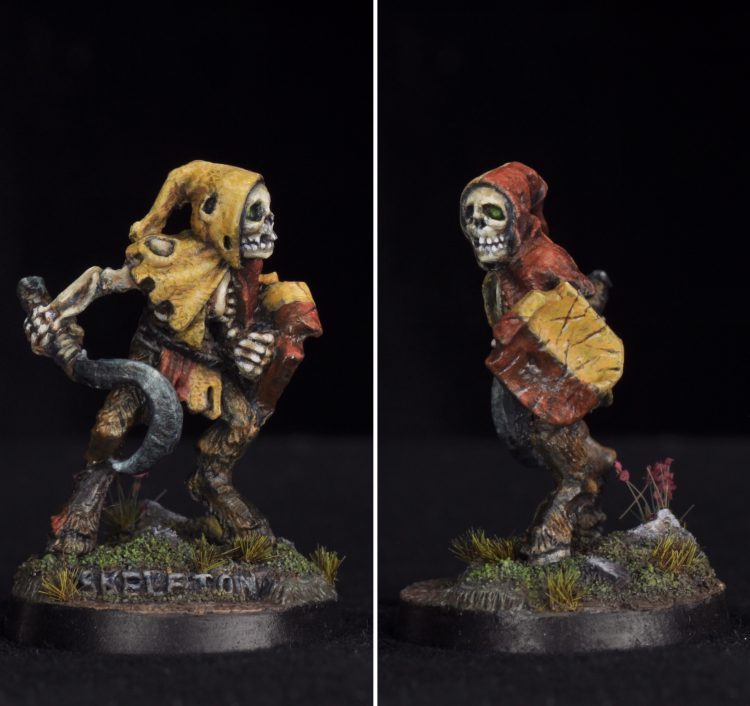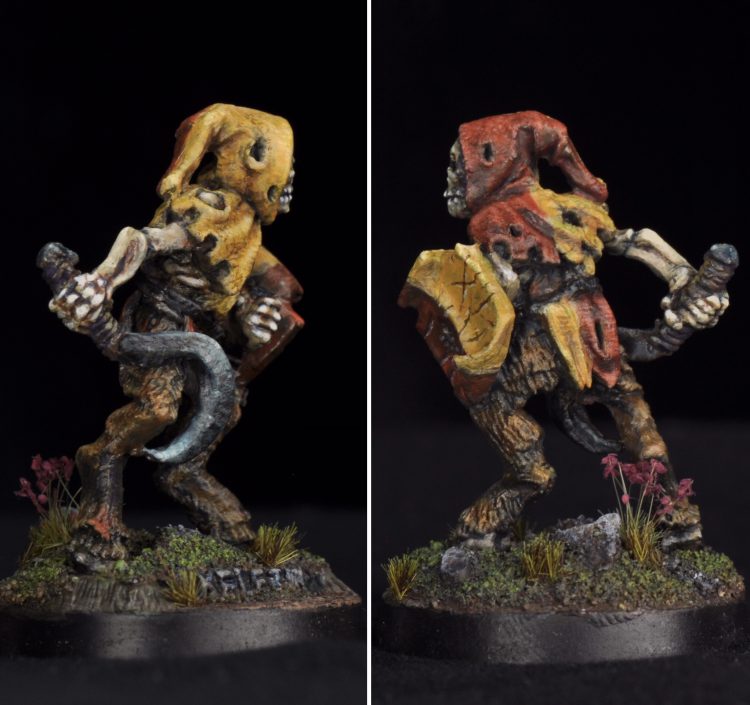 Onward to 2021
That wraps up my review. My plans for the new year are to continue rehabilitating my metal Undead army and I would love to tackle a bust or larger scale model, with more posts to come. If you'd like to see more of my models, check out my Instagram. And if you have any questions or feedback, drop us a note in the comments below or email us at contact@goonhammer.com.