Some of the Goonhammer crew are regular tournament attendees. In our Tournament Reports, we cover the latest events we've attended, what we took to them, the strategies we employed, and how it all worked out. This week we have a treat for devotees of the Omnissiah as our newest strategy writer Naramyth takes us through his latest event.
Introduction
Hi all, I'm Naramyth, the Emperor worshipping try hard from a country that doesn't have royalty on its money and kicked out those filthy Brits, stole their game, and am showing them the real way to play toy soldiers. I play for the Warhogs, a club that originated in the best (North) Dakota and have spread all over the Midwest and world. This ITC season I've taken to bringing out my Ad Mech, last updated during the dark days of War Convocation in 7th, into a post Chapter Approved 2018 lean, mean, body horror machine.
After my dismal 3-3 showing down in Bugeater and six weeks of no gaming with "fiancée's birthdays" and "mud runs" and "enjoying the 3 days of good weather we get in North Dakota" I got back on the horse and headed to my hometown for the Slaughterhouse GT where I needed to defend my title, as I won it last year. 5 ITC games over 2 days in an Eagles bar with an army that I haven't tested? What could go wrong?
I've been playing AdMech all season and have been chomping at the bit to play the new Skorpius tanks and transports as I think they really change the dynamic of how Ad Mech plays. In addition, I've been toying with the various options for counter charge/pressure units and after being unimpressed with the dragoons I wanted to try out Fulgurite Electro Priests in a cheap ride.
The List
Roster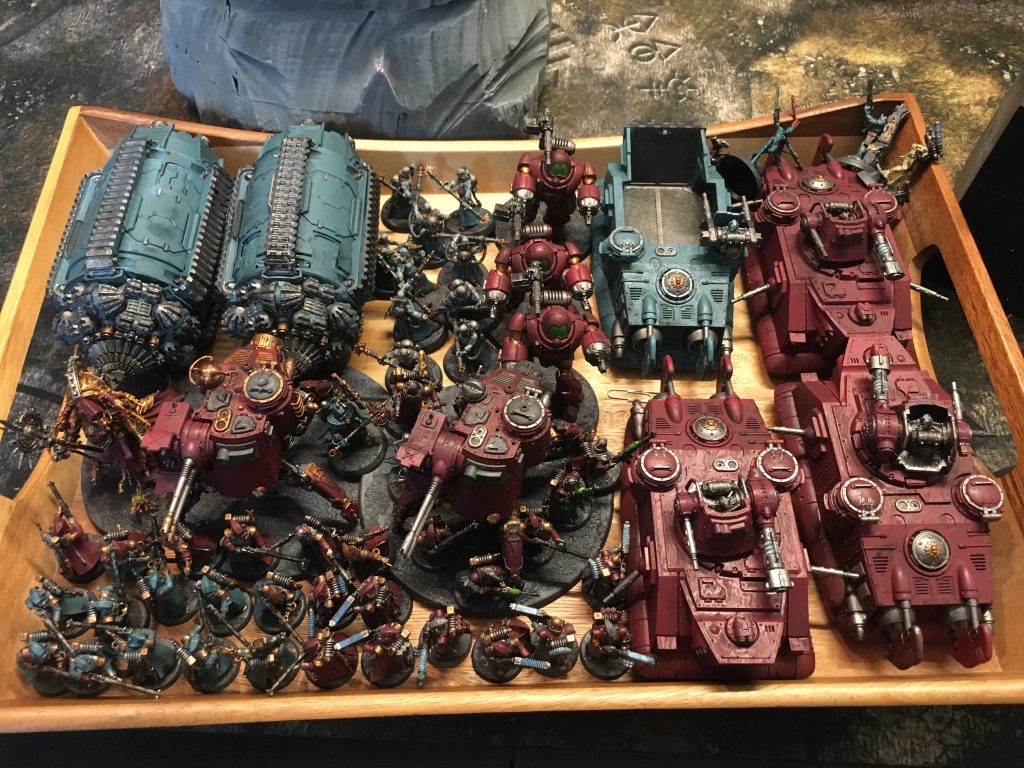 Army List - Click to Expand

Mars Battalion – Cybernetica Cohort      

HQ

Tech Priest, Doctrina Foreas Servo Skull  30

Cawl, Warlord    190

Troops 

5x Rangers, 2x Arc Rifle  43

5x Rangers, 2x Arc Rifle  43

5x Rangers, 2x Arc Rifle  43

Elites     

10x Fulgurite Eltectro-Priests      160

Heavy Support 

3x Robots, 3x Heavy Phospor Blasters     330

Dunecrawler, Icarus Array, Stubber, Data-tether 112

Dunecrawler, Icarus Array, Stubber, Data-tether 112

Dedicated Transport      

Dunerider           73

Terrax Termite Drill, stormbolters             134

Terrax Termite Drill, stormbolters             134

Mars Battalion 

HQ         

Tech Priest          30

Tech Priest          30

Troops 

5x Vanguard, 2x Arc Rifle              48

5x Rangers          35

5x Rangers          35

Heavy Support 

Disintegrator, Belleros Cannon, Data-tether         111

Disintegrator, Belleros Cannon, Data-tether         111

Disintegrator, Belleros Cannon, Data-tether         111

Operative Requisition Sanctioned             85
How It Works
It's a Cawl castle. Cawl's re-roll aura turbo-charges Ad Mech's already potent shooting, and here he gets to buff both the old stalwarts of the Robots and Dunecrawlers and the new hotness of the tanks. The Tech Priest's relic lets the robots attempt to change their protocols once a turn without needing to burn the stratagem, allowing them to be a bit more flexible.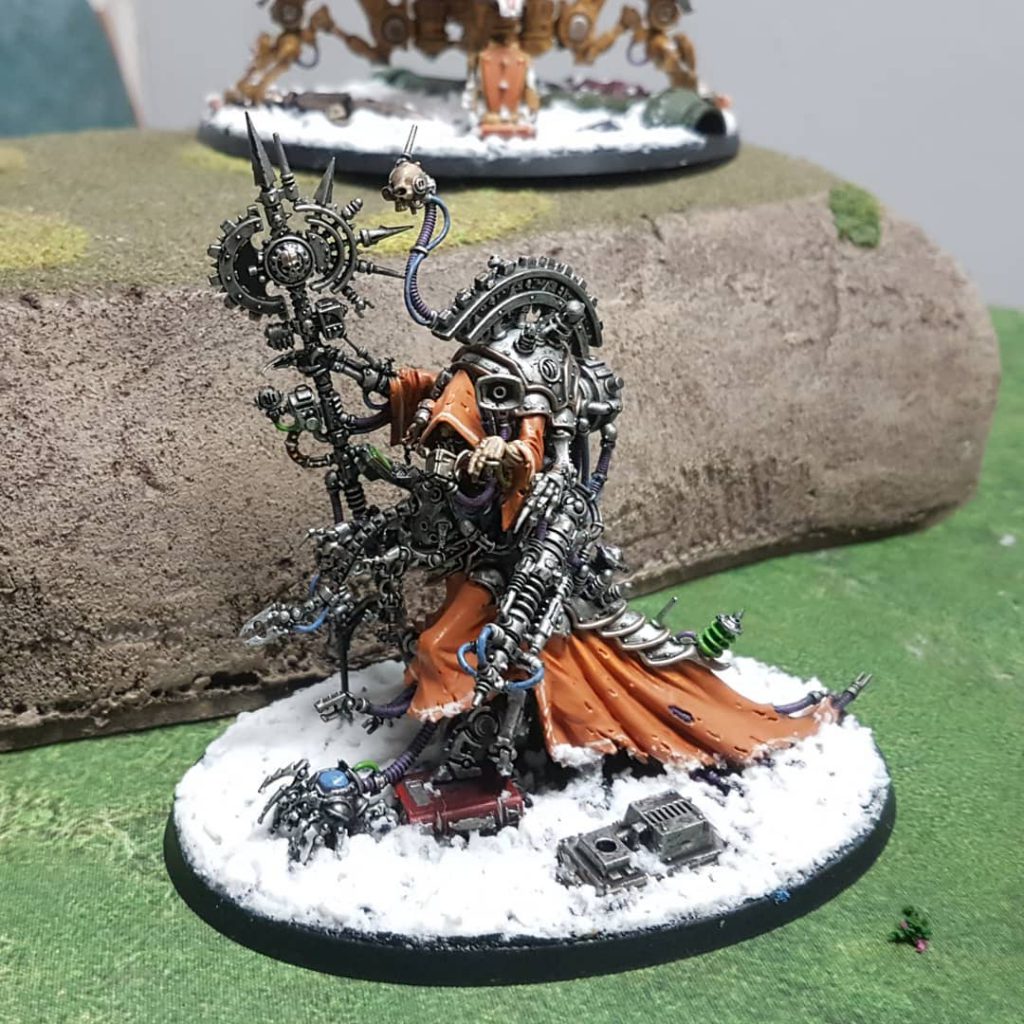 2 Drills and the Priests let me do some counter charging, and some Skitarii with a bit of extra punch (in the form of Arc Rifles) gives me some additional threats that can deploy out of transports.
Finally, there's an assassin. Because sideboards rule.
Round 1 – Imperial Knights
The Opposition
3 Krast crusaders, 3 Helverins run by our frequent RTT TO Sean.
Mission & Deployment
ITC Mission 1 – Seize Ground
Vanguard Strike Deployment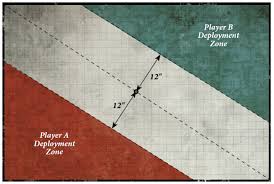 Assassin Pick
Callidus. D3 mortal wound gun is nice, and with a good roll on her distance when she appears she can tie up some Armigers, which is a serious threat given his lack of screening.
The Game
He challenged me out the night before to earn a place in the Warhogs so the pairing was forced. He made me go first while he hid all his Knights in an L blocker (we had NoVA style twin L blockers midtable) while I was also setup behind my L blocker with my drills and Callidus in reserve. Unfortunately for him I was able to move my bots to juuuust see the elbow of one knight and proceeded to delete it turn one with all my shooting.  His counterpunch killed the bots but after that the drills came down with the assassin and I proceeded to pick up another Knight and tie up two Armigers. He doesn't do much on his second turn and I end up tabling him on three.
I've played against enough pure/majority Knight lists with the Ad Mech that I was never real worried about the matchup. I've never lost to them yet as the weight of fire is enough to tear down a Knight and a half a turn and Knights don't do THAT much on average. If he started further back into his deployment zone I don't think I could have taken a Knight off the table turn one. But his one Knight's elbow sticking out was enough to just punish him. However, to hide successfully, he would have ceded the board on a six objective map which would have been hard to climb out of.  The assassin was a good pick but I could have seen using the Culexus since Sean didn't use a ton of CP like he normally does (usually he plays Taranis with the zombie knights), and the role it filled was largely tying up Knights.
Match Score
1-0
Round 2 – Orks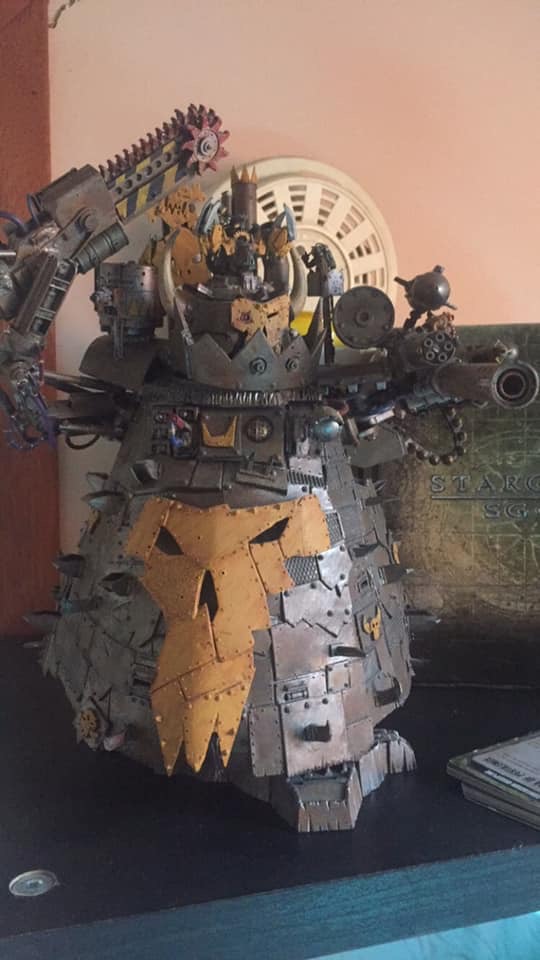 The Opposition
A Stompa(!) 15 Traktor Kannons, some Bois and Grots.
Mission & Deployment
ITC Mission 2 – Cut to the Heart
Hammer and Anvil Deployment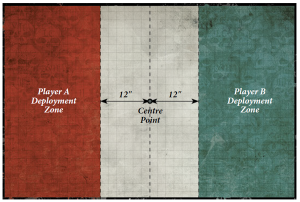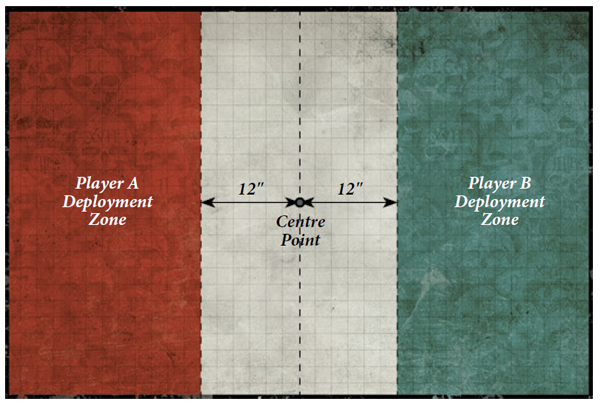 Assassin Pick
Callidus. His list didn't have a ton of CP and Orks can be thirsty with Strat use, especially when trying to turbo-charge something like a Stompa. Also he had a good piece of terrain and not a ton of characters so I couldn't justify the Vindicare.
The Game
This time I was against fellow Warhog Joey who hasn't been playing a ton and whose new-Chaos army hasn't been painted up yet. We get Hammer and Anvil with me setting up and going first. I set up one drill and the Callidus in reserve. He does not seize.
I immediately start doing some move blocking with Rangers/Vanguard running out of my drill setup across from his Stompa while on my left flank I push forward with two Disintegrators to make room for the Kastelans as they begin to plant. I proceed to pick up 5 tractor cannons and a set of Grots.
On his turn he picks off a Robot and the ride my priests are in with some shooting, and a Disintegrator gets killed by a "Da Jumping" squad of Boyz.
My second turn was brutal. The Drill and Assassin come down, I pick up another 6 Kannons in shooting, while deleting the Boys with my remaining bots. The real money comes in the charge/fight phases: the priests and the on-table drill go into the Stompa and throw an astonishing 30 wounds into it, while the assassin kills the Weirdboy and piles into two cannons. He doesn't manage to do much in his second turn, and extends the hand in the middle of three.
Another bit of a layup. Even if I went second I don't know if his traktor cannons could have done enough damage to really cripple me. Auto hits are nice but without ignoring cover I can make 4+ or 3+ with the bots all day. The assassin pick was dead on. Good enough terrain and limited character selection meant the Callidus was the call to get in there to kill some fools and tie things up.
Match Score
2-0
Round 3 – Drukhari
The Opposition
The scourge of pre FAQ Wings (editor's note – I'll have you know I'm over it): an extremely well painted army of 6 Talos, a block of Grotesques, three Ravagers, 2 Razorwings, a Voidraven Bomber, and the obligatory troops and HQs.
Mission & Deployment
ITC Mission 3 – Nexus Control
Vanguard Strike Deployment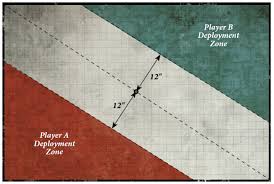 Assassin Pick
Callidus. Another CP thirsty army with not a lot of CP. Eldar are also real bad at screening, so with a good roll she could gank one of the buffing characters, especially as they lean on their invulns.
The Game
Jon is someone who I've brushed shoulders with but haven't played despite going to the same events. I again keep one drill and the Callidus off the table and because of my transports I get the +1. I win the roll, and he does not seize.
I begin to open up on him with all the shooting and he proceeds to make an unbelievable amount of saves and FNPs resulting in only crippling a ravager and picking up a single plane. His response was killing at least one Disintegrator. The Drill and assassin come in on his far corner of his deployment zone and start killing troops and helping chip away at the ravagers (including finishing off the one I wounded earlier) while my shooting works properly this time, tearing down the remaining two planes and putting a huge dent into one set of the Talos with the Robots via Wrath of Mars (which adds a mortal wounds on a 6 to wound).
However, I completely throw away my Priests by not realizing that the Vexator Mask forces one unit within 6" to fight last and that Haemonculus was setup exactly right behind his ranks of Grotesques.
I wound up with two Priests that I spent my last two CP to save so the Grotesques at least have to fight them instead of continuing forward. He pushes his Ravagers up into an L blocker to get away from the back-line drill and uses his wounded Talos to kill some screening Rangers with the Haemoculus helping out.
On my turn go I proceed to kill the Ravagers with indirect fire, eliminate the Haemi, and thin out the Grotesques to a manageable 3 or so while also using my Dunerider to move block the other brick of Talos that were finally getting in. The game goes to six and he does deny me some points but I still had significant shooting and in the end only Urien was left standing on an objective.
This was a very fun game. Going first wasn't as useful as I had hoped with his FNP, rolls and boy oh boy did I learn about all of the things the Vexator Mask does. Having large deployment zones on Vanguard deployment against a board light army like Eldar made deep striking shenanigans very useful to keep in the pocket. Grotesques are not nearly as tough as I remember, but having a filthy amount of mixed damage shooting on every platform really helped me be efficient on not wasting wounds by making sure I was using single damage shots to finish off wounded models while holding the multi damage for fresh models. The indirect fire from the Disintegrators helped capitalize on wounded targets that would have otherwise lived as they danced around the two L blockers. The Assassin pick was also fine. She wound up not really doing much because I rolled poorly when she came in but having her around to pick up Recon was certainly valuable enough.
Match Score
3-0
Day 1, 3-0! Feels pretty good. After a nice quiet night at my old apartment with my old roommate, we grab some breakfast and head in for the last two games.
Round 4 – Tau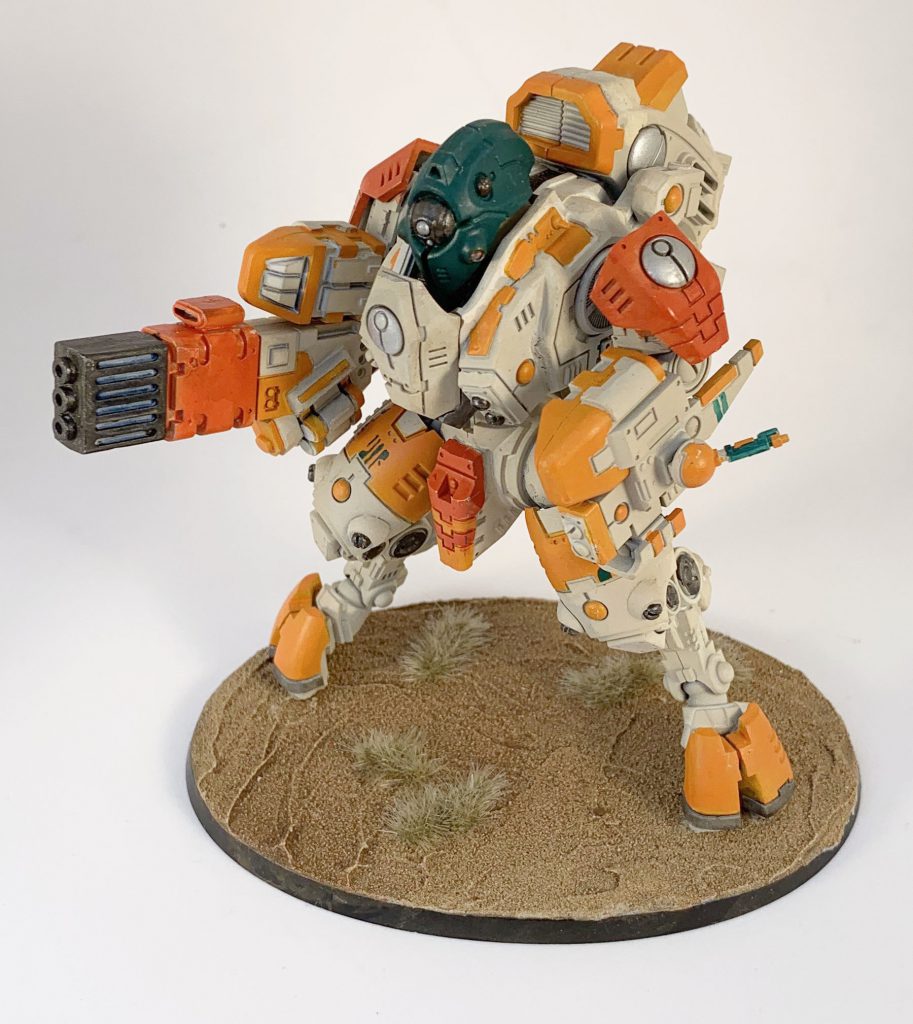 The Opposition
Triptide, Ghostkeel, 45 Fire Warriors, and 27ish Shield Drones piloted by yet another Warhog, Nick, who is the only person on the team that is more of a try hard then me.
Mission & Deployment
ITC Mission 4 – What's Yours is Mine
Frontline Warfare Deployment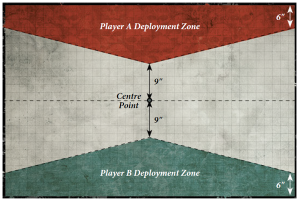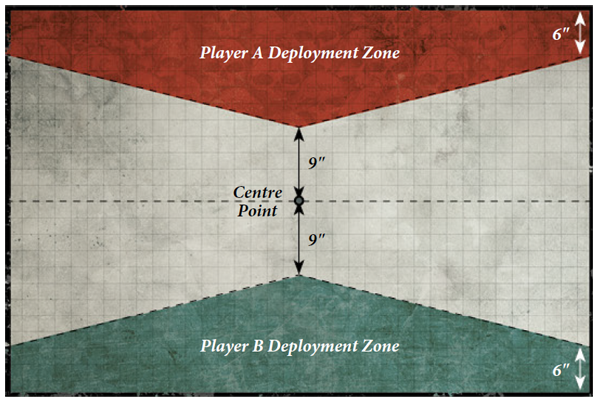 Assassin Pick
Callidus. Tau have like a million 1CP strats that they want to do during their first two turns of bullet hell. Also on the board she can pick off any straggling Firesight Marksmen or what have you.
The Game
I set up first to go first with the Drills off the table, but he seizes.
However, things go well for me. I only lose the Dunerider and the Priests, who couldn't quite hide behind the wall of an L blocker, which a Riptide had something to say about. On my turn I proceed to kill 18 or so drones, 15ish Fire Warrriors and bracket a Riptide.
His turn two is punishing with everything shooting into and (eventually) killing the robots, but I spent my CP to make the Callidus work for one more turn so he winds up down to 2. My Drills come down near my placed objective in his zone to threaten getting bonus points and the Drills and troops clear out all the Fire Warriors on that side, along with the Ghostkeel. On his turn he kills the assassin, a drill, some troops, and makes some moves to tie up my Dunecrawlers. I keep plinking at the Riptides never quite killing them, but do manage to camp the bonus objectives for the last three turns while I kill every Fire Warrior. I eventually win in a tight 29-25 game.
This is a game that when I got seized on in a deployment zone I couldn't hide in I thought it was over. I certainly picked the wrong secondaries but that is a product of not getting a lot of games in against a good Tau opponent. I now know to not pick BGH and to perhaps avoid Recon when what is needed is a strong push on one side of the board. The assassin being around to drain his CP reserve certainly helped a ton, even if all she did was trade with a few Fire Warriors then get killed. Sometimes you don't get a 5″ deep strike.
Match Score
4-0
Round 5 – Custodes
The Opposition
Top Table!
11 Custodes bikes, 3×3 troops, Trajan, Bike Captain, Telemon with the anti-tank arms.
Mission & Deployment
ITC Mission 5 – Precious Cargo
Vanguard Strike Deployment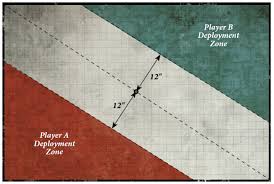 Assassin Pick
Culexus. Custodes do not have a ton of things to spend CP on that are relevant and this guy can wind up holding objectives, tying up models, or just standing around getting Recon.
The Game
This time I'm against Marv, another player whom I've never bumped into despite going to a dozen events with him. We setup, he takes first turn, I choose not to seize (but roll anyway, a 2.) and off we go. One drill is in reserve.
He rushes up and proceeds to kill the drill in my bottom right that is threatening to grab an objective and does 11/12 wounds to the Dunerider. I go, plant the Robots, shoot the bottom right squad of 4 bikes. Sadly, I proceed to roll way under average, putting only 3 mortals on him, and he lives with 5 wounds left on the squad with the remainder out of sight of the rest of my army. I also had the priests get out to charge another set of 3 bikes and proceed to lose 6 in overwatch then get Stooping Dive'd by the other 2 that were left and lose all my priests, resulting in me not getting a kill.
Marv then proceeds to tie up my bots (despite an amazing overwatch that melted the two that survived last turn) for the rest of the game and starts to tag my Dune Crawlers. I wind up on tilt and make several mistakes including putting my drill in position for Trajan to charge and kill, not putting my assassin on the other side of the board for Recon, an objective, and a chance to tie up the Dread, and never quite recover. His dice also ran somewhat hot all game – his multi damage was great, his advances for his troops were 6s, and he never failed a charge. I wind up with 17 points to his 33+.
I felt pretty punished in that last game but I made some huge mistakes. I didn't line up backup shooting for the bots, forgot about Stooping Dive, misplaced my reserves, and just generally played poorly. This is also not the first time the bots being locked down has cost me a game so going forward for a while they might wind up on the shelf for a bit while I try either Infiltrators or more Vanguard in transports.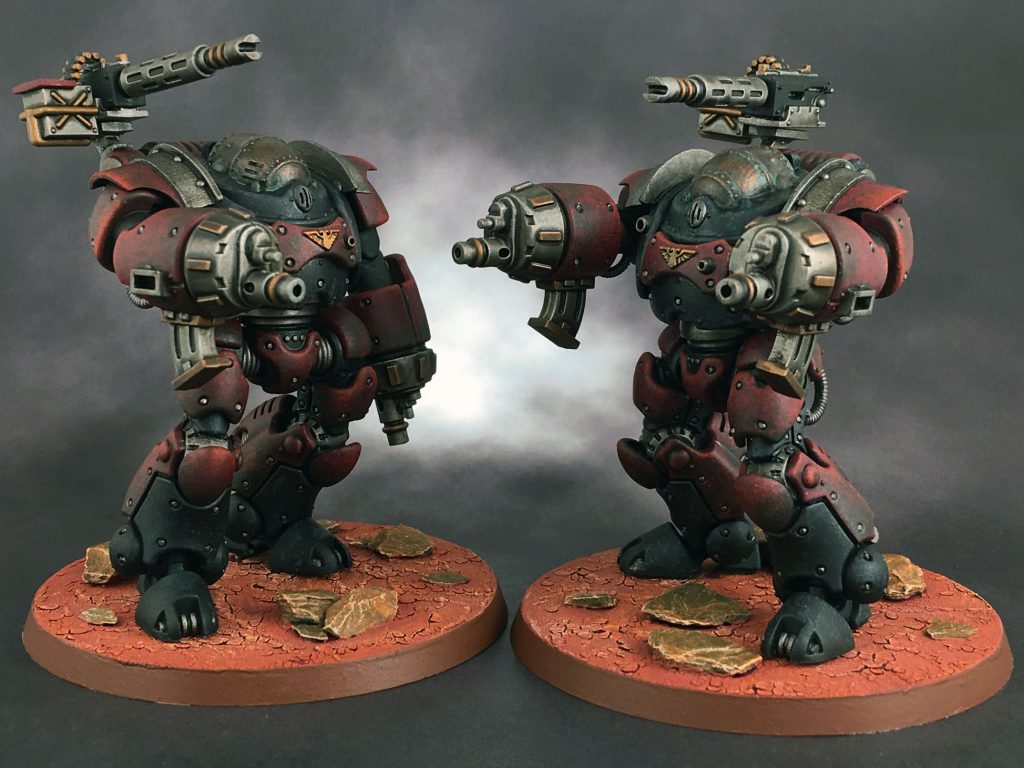 Still wound up 3rd overall (Nick crushed his next game and jumped me in rankings) so a podium finish is just fine.
Final Score
4-1
3rd place overall (and 2nd best general)!
Additional Note
There is a dust up on the internet about the event not making 28 players and a round one 0-0 tie with two drops. I can't really comment on the actions of the admin staff. My understanding is we would have just been a real big 5 round RTT, and if anything inappropriate happened it was done without the knowledge of the players at the event.
Up next: My own little road to NOVA: Two RTTs in three weeks, then NOVA. Until next time!