Our first annual painting contest may be over – congrats to our winners! – but we've still got one more post in us. We got dozens of entries and our judges had a hell of a time narrowing them down to just the top eight. So today we're going to talk about a few that didn't make the cut that we still really liked. These all got votes from at least one judge, and they're all extremely rad.
Jadebullet's Drycha (Best Fantasy Single)
Hrudian

Miniatures' Death Guard Biologus (Best Sci-fi Single)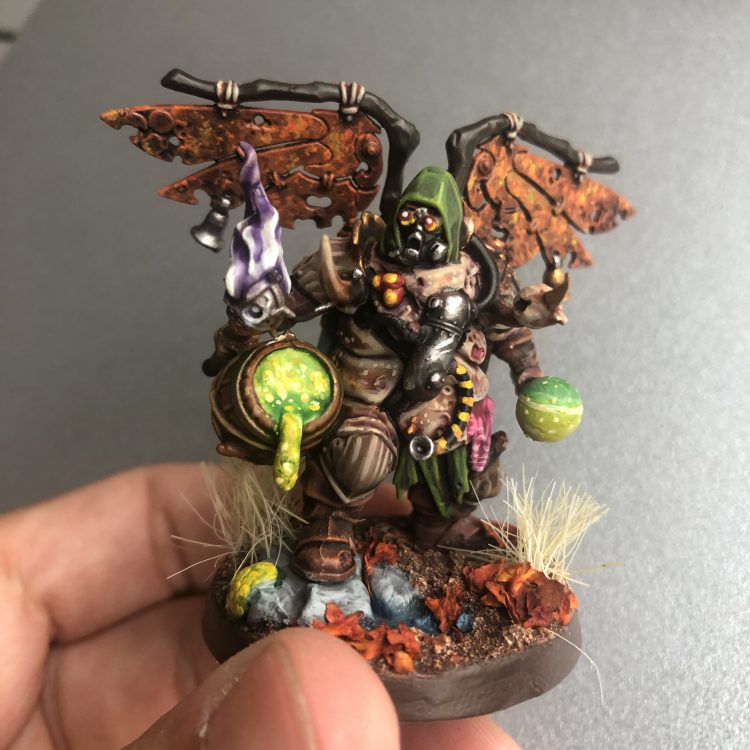 Paul Mclachlan's Horus Hersy Ahriman (Sci-fi Single Mini)
Paul submitted in almost every category and won awards in two of them. His Ahriman very narrowly missed the top 8 on sci-fi single.
Ian Doughty's Ser Clegane
The Mountain's Men made our top 8 in best fantasy squad, but Ian also submitted for best fantasy single mini with this beefy lad.
Tom Alexander's Ghazghkull (Sci-fi Single mini)
I absolutely adore the 2nd edition style banner on this guy.
Alec Small's Warlord Titan (Sci-fi single mini)
Condit was basically screaming at us for two weeks for not voting this into our top 8. Those Warlord Wednesdays guys are passionate about titans.
Craig Valvano's Rogue Idol (fantasy single mini)
Jeremy Paul's Screaming Bell (fantasy single mini)
Willem Cluness' Wraithlord Diorama (Open Category)
Tyler Russo's Ork Wartrukk (sci-fi single mini)
Alchemist Painting's Spider-Man (sci-fi single mini)
FINALLY. Some pictures of Spider-Man. He's a menace, you know.
Ahmad Ibrahim Villasenor's Veterans Squad (Sci-fi Squad)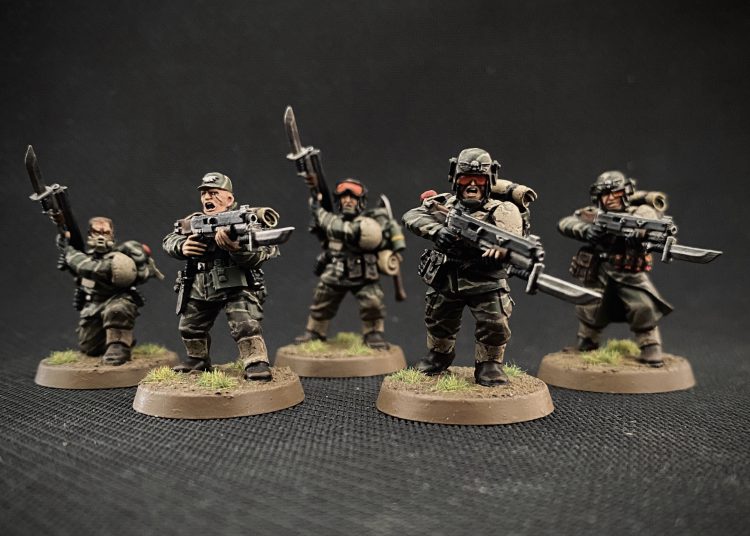 Liam Howell's Salamanders Captain
This is the best power sword I have ever seen.
Ian Doughty's World Eaters Terminators (Sci-fi squad)
Ian also submitted this wonderful squad.
Lots of Aggressors
Lots of people submitted some incredibly rad aggressors.
That wraps up our look at runners-up. We may do another set in a few days or so. Til then, if you have any questions or feedback, drop us a note in the comments below or email us at contact@goonhammer.com.