Hey, it's Summer. You know me from the Star Wars: Armada articles I write, or the Star Wars: Armada articles you ignore en route to your next hit of Hammer of Math. This one's a little different – I'm gonna talk about my experience here at Goonhammer.
I'll take this opportunity to greet and thank all of our supporters – the people who back our Patreon and buy our merch. You're fantastic and you keep this place going. This is your special greeting, you special person.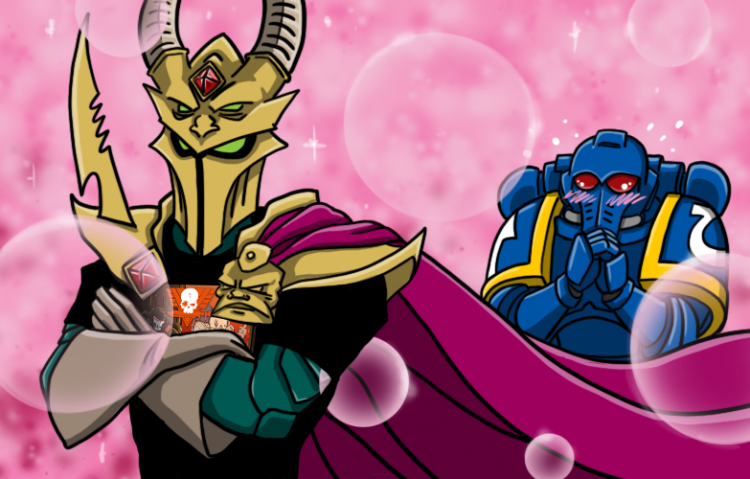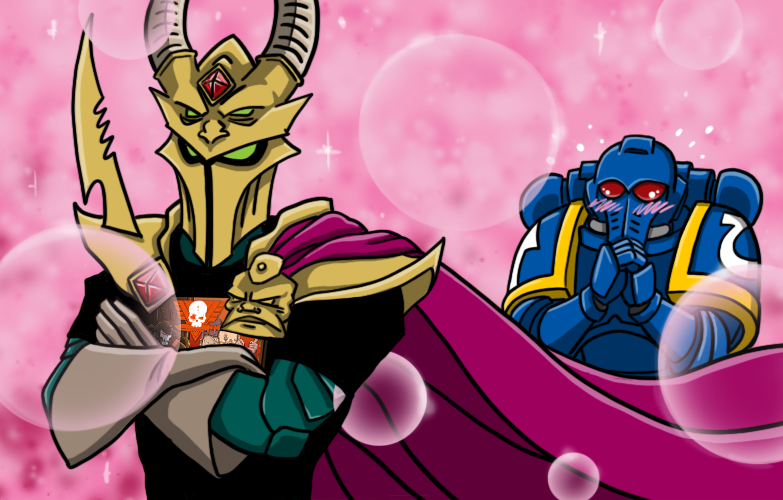 "ALWAYS READ THE PINS!"

– Robert "TheChirurgeon" Jones, on new writer orientation
Back in July, I was exploring Goonhammer's Getting Started section and deliberating on which new wargame I should start. I had just come to terms with how large my Pile of Future Successes was. A less optimistic person would refer to it as a Pile of Shame, but I'm a glass-is-half-full-but-falling-overboard kinda girl, so it's my Pile of Future Successes. It grows larger every month. I think it's spreading.
Anyway.
After reading all of the Getting Started stuff, I got an idea, and cold-emailed Robert to ask if I could write an article or two on my favourite game. He approved my pitch, and onboarded me into the abject chaos that is our internal Discord. All I'm gonna say is that it's amazing that anything gets published with the way we run things. There, I got to meet the lovable folks of Goonhammer whose work I've been reading for years (and also Gregbot). Robert directed me to Goonhammer's Department of Accounts for payment queries. This surprised me. Don't tell Goonhammer and Co., but when first e-mailed, I was prepared to write for free. I was in for the fun of it.
And that's what Goonhammer is about. Passion. We pride ourselves on producing a high volume of long-form, quality content. Our work is well-researched, detailed, and we fact-check ourselves whenever possible. We write in a considerate and informed way, including the time we called people who bring Votann to Crusade terrorists, which we 100% stand by. We're a site driven by the love for producing the best and regularest supply of tabletop content online. No one in Goonhammer – not even the heads – gets a full-time salary from the site. It's a passion project for everyone from the top to bottom.
"Of all our contributors you truly have become one of us the fastest, in all of the worst ways."
In Goonhammer, I'm part of something bigger and dumber than myself and dammit, I'm proud. In the few months I've been here, I've made great friends (Hi Marcy and Lenoon!) and spend every day shitting up our Discord with things that are inappropriate for this post. Goonhammer kickstarted my freelance writing job, improved my mental well-being, and I will die mad about it.
I don't know if you noticed, but Goonhammer's article output has increased dramatically in recent months. We're putting out more articles on a wider range of topics than ever. We've onboarded a ton of new writers, including myself. We also don't make a lot of money – in fact, we eat a loss on virtually every article published because it's just us in here – we want to pay our authors for the incredible work they do. Despite this, I can gesture to the incredible output of timely, long-form content we produce. Even Meatwatch. I think Meatwatch is a crime against humanity, but it's written with heart and it… consistently exists.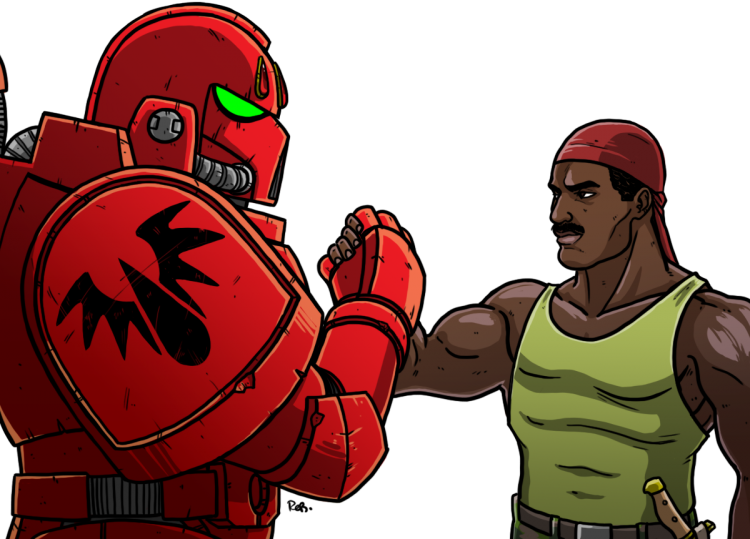 "Pick up a book you lazy doofus, I'm not your mom."

– Gregbot, when asked for help
So that's the sales pitch. That's a touch of who we are, what we're about, and how Goonhammer made me a more morally dubious person. I'll level with you: We'd love your help. We pay our writers, and the website comes with lots of expenses. Goonhammer operates on a shoestring budget because we refuse to stoop to clickbait and low attention span content that generates ad revenue at the expense of your brain cells.
The best way you can support us is by signing up to our Patreon. I speak from experience when I say that each new patron makes Greg blubber in orgasmic bliss. It puts him out of commission, but it keeps the site running and that's worth it. If you need any more reason to join our Patreon, you also get ad-free Goonhammer from the $2 mark. Otherwise, $5? $6.9? $25? It's all there. $5 is great because you get ad-free Goonhammer and Discord access so you can come yell at me (please don't yell at me). At the $5 mark you also gain the access to some of the cooler features in Administratum, Goonhammer's own campaign management app for 40k's Crusade mode. There's also the Tabletop Battles App for tracking your games of 40k and 40kstats, our site for collecting game data for 40k games around the globe. All of these are run using Patreon dollars and your support keeps them running and helps us build out new features and support for more games.
Besides those great benefits, you even get a bonus greeting whenever we post one of these things.
Alright, that's it from me. That's all I've got to say for now. Join our Patreon and you too can watch me shit up Discord (especially the off-topic and Star Wars channels). We're a great bunch, and we appreciate you.