Something we've been hard at work on behind the scenes is localizing our Tabletop Battles app, making it easier than ever to track games no matter where you play or what language you speak. This week we're happy to announce that our Tabletop Battles app now supports French and Spanish for games of 10th Edition 40k. To turn this on, simply go into the Profile section of the app and change your language settings.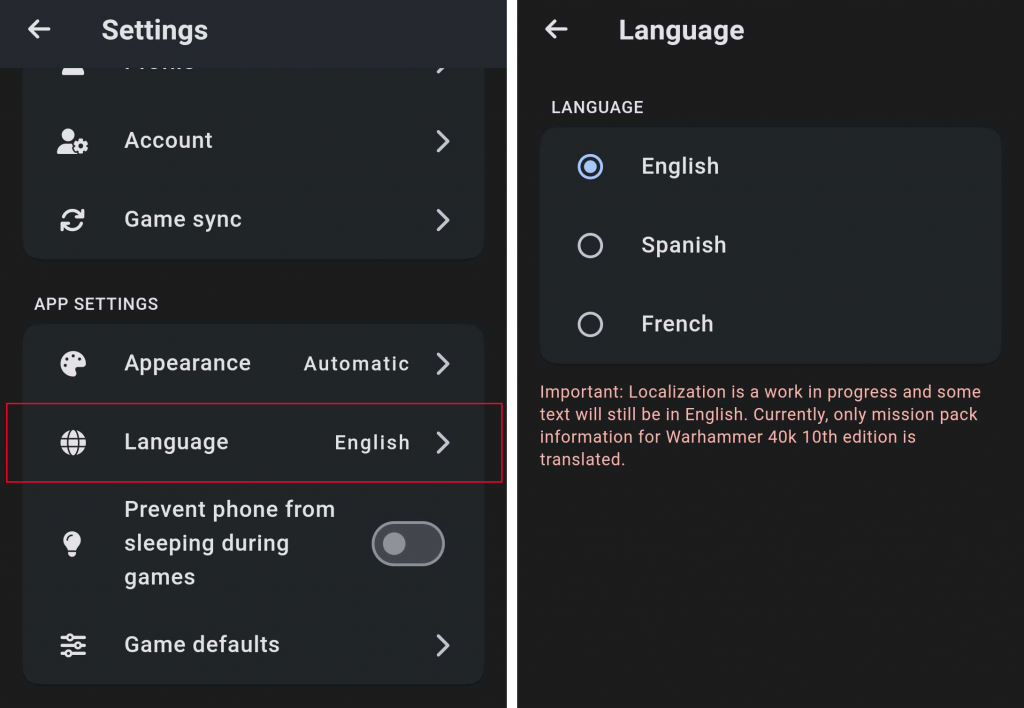 Of course, there's still a ton of work to be done and we're working on adding support for Age of Sigmar next, as well as other languages – German and Italian are next on our radar in particular, but it'll likely be some time before we have those done.
If you haven't downloaded Tabletop Battles already, I cannot stress enough that there is no better way to play Warhammer than using the app to track scores and player resources. Hit up one of the links below to download it today.
Have any questions or feedback? Drop us a note in the comments below or email us at contact@goonhammer.com.