We recently launched the public beta of the new Tabletop Battles app (formerly ITC Battles) – you can go and download the app by using one of the links below. If you've got a 40k tournament coming up this weekend – like the London Grand Tournament – now's a great time to download the app and set up your event. And if you already have an Administratum account, that login will also be your Tabletop Battles login – just use the same account you've already made.
What's New
We're hard at work improving the app, adding new features and bringing in old ones. Here's a list of the updates we've made since our last update a few weeks ago:
Added: Votann
We've added the Leagues of Votann faction to Tabletop Battles. All hail our new short king overlords, I guess.
Likewise, we've also added the Leagues of Votann secondary objectives from the Chapter Approved page of the new codex. Note that these are not strictly tournament legal in Nephilim without an FAQ or dataslate update saying otherwise, but we expect them to be playable at some point so if you're planning to use them in your games, the app is ready for your input.
Added: Other Features
Added some filtering options to the stats page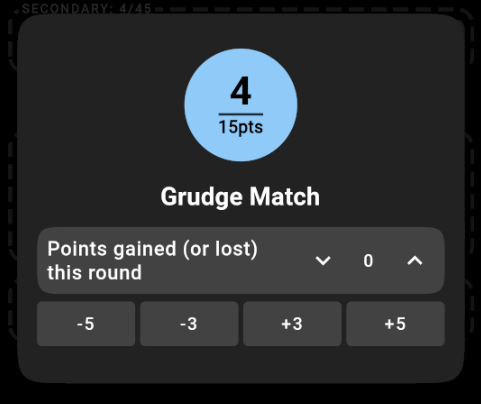 Changed
Updated secondary score entry to allow for negative points entry
Game title now orders player scores/names by who went first
Game points and WTC are now shown in results when WTC scoring is used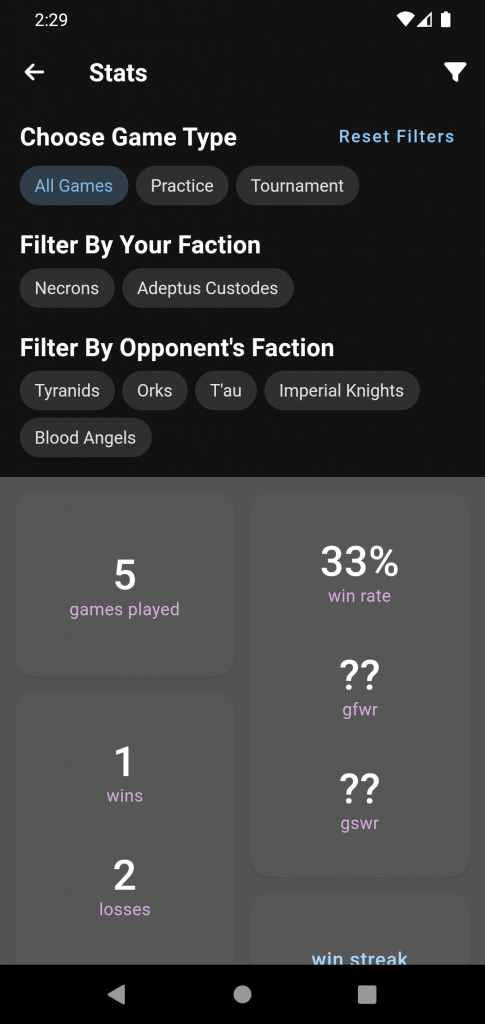 Fixed
Fixed an issue causing incorrect stats to be shown for WTC games
Fixed scrolling issue when entering points on larger screens
Fixed score entry for Overrun primary on Tide of Conviction mission
Fixed Necron Ancient Machineries entry to allow for scoring twice in one turn
If you provided feedback on the app or a bug report – thanks! Your help has been invaluable. If you have something else you want to report, or you just want to provide feedback, shoot us an email at contact@goonhammer.com. Be sure to send us a screenshot if you can, and note whether you're on iOS or Android.