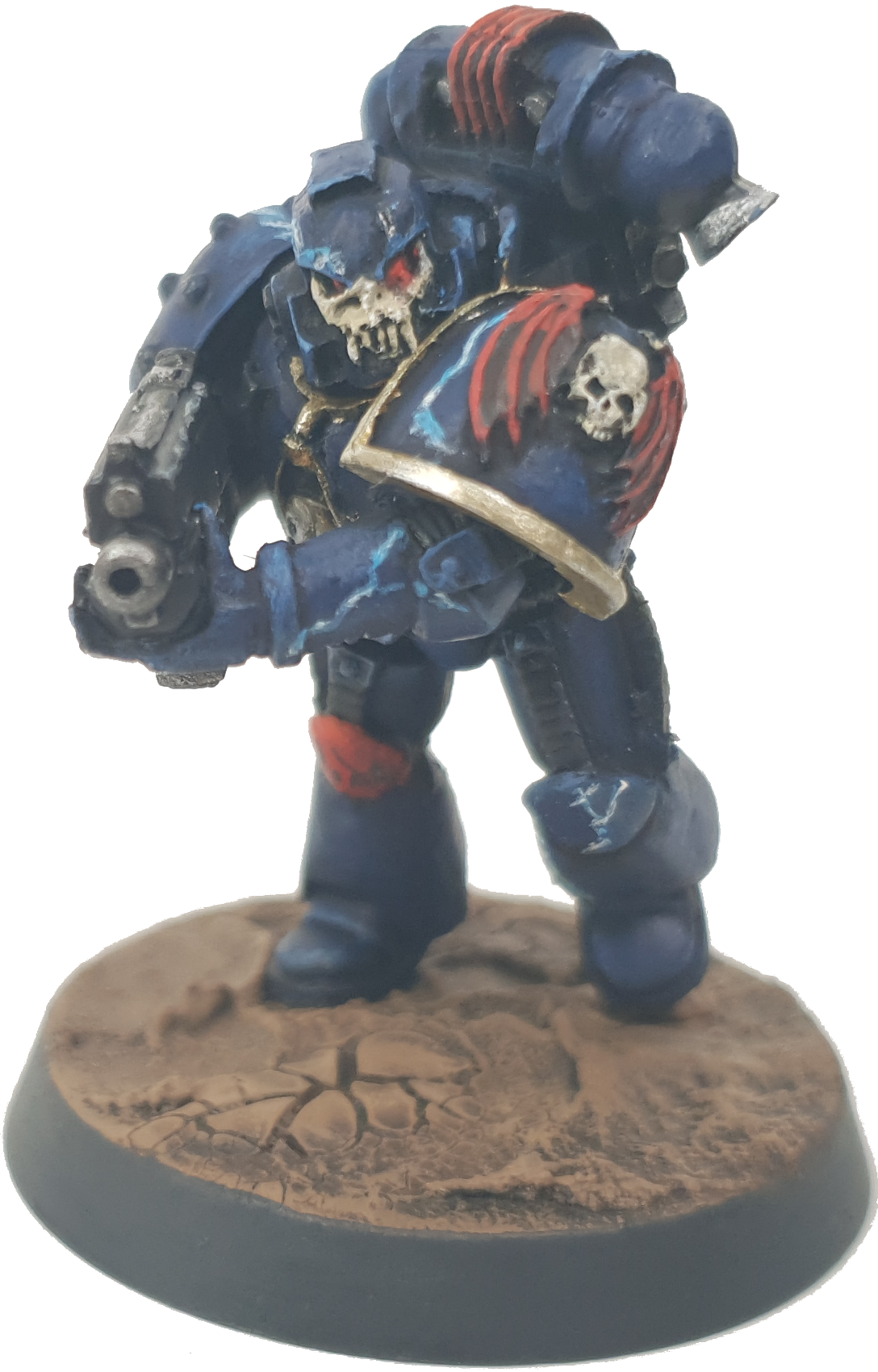 Hello!
It's like 4am so I'm going to keep this short. I painted this dude up today as a test model for Laz's Lawbringers,  the Night Lord warband that I detailed in my previous ToGG post. I still have to figure out small details like squad markings and any other additional free hand I want to do, but otherwise I'm pretty happy with the time/quality payoff I can get out of this scheme!
I used these as a guide: Armour, Lightining. I swapped out the black wash for drakenhof as I wanted the blue to be deep as hell.
Now to wait till October!