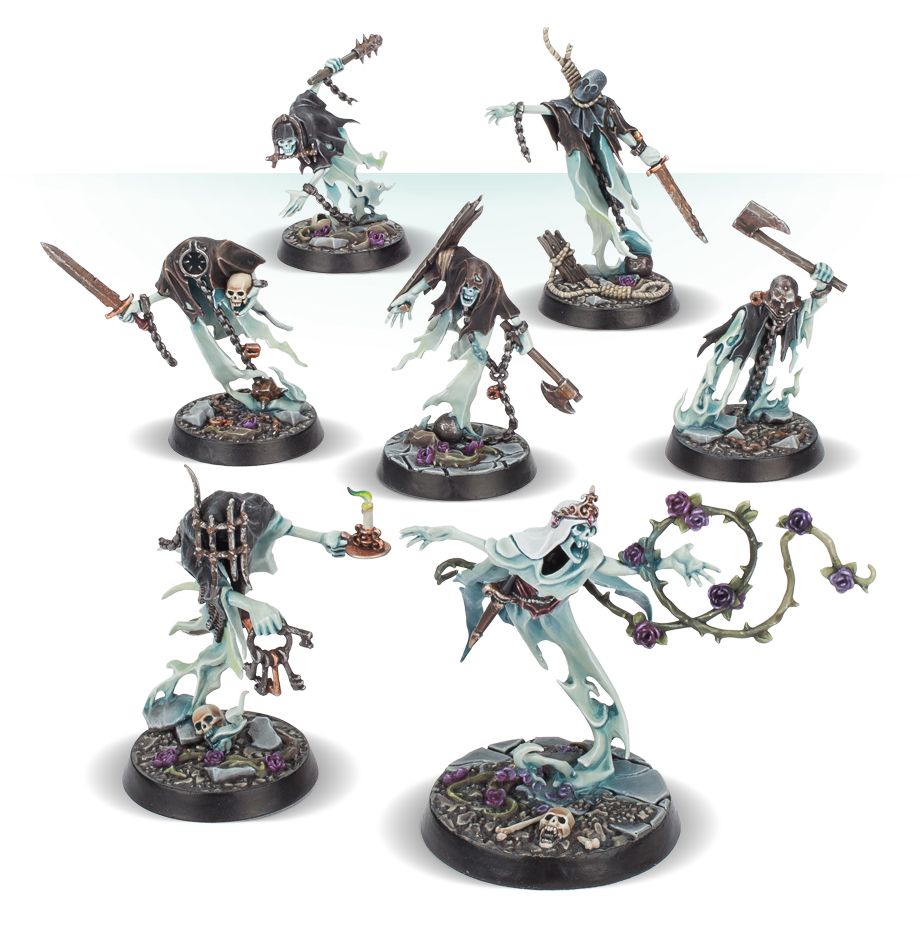 There are people who work on the same army for years, expanding it and expanding it until they have every available option spanning thousands of points. Then, there are people like me, who have trouble cranking out a full unit of infantry.
I collect skirmish games the way other people collect units, and I'm going to use the ToGG format to work through them all, clearing my backlog and learning new techniques along the way. I want to use each discrete set of models to learn something new and push my painting further, instead of just cranking out models so I can check them off a list.
October: This year, October is both spooky and full of orks, so what better game to start off with than some Warhammer Underworlds: Shadespire/Nighthaunt? First up will be Ironskull's Boyz, a vicious band of Ironjaw Orks. The goal with them is to learn some weathering and rusting effects. I want them to look dirty and banged up, like Orks that have been trapped in a magic city for god knows how long. I'm planning to do red and steel armor plates, since I have other plans for doing yellow down the line. Something like this:
My second warband for the month will be the spooktacular Thorns of the Briar Queen from the new Nightvault starter set. I'm going to stick close to the studio scheme on this one, but I want to learn how to do some blends and glazes on cloth, since that's been very frustrating every time I've tried to do it so far.
If I have more time, I also want to do the set of arcane hazards they released, as sort of bonus content. Those look ripe for learning some OSL.
November: Necrovember? Blood Bowl for turkey time? Who knows? Things aren't going to be all-GW, all-the-time, either! I have plans for Gaslands, Sharpe Practice 2e (the Perry Bros American Civil War models are really nice) and Chain of Command, just to get some variety around here.