This weekend marks the end of the 2022 season of Games Workshop events, culminating in a massive finale event this weekend in New Mexico that sees champions from some of this year's biggest events square off in a series of invitational brackets to determine the master of their respective miniature universe. This week we're previewing all of the tournaments at this week's event, and today we're covering the Age of Sigmar tournaments.
If you missed our rundown of the event overall and how the tournaments are structured, you can find that here.
There are two Age of Sigmar Invitational Tournaments at the Finale – one for Best General winners over the course of the year and the other for Best Overall winners. Each is an eight-player event featuring some of the best players and hobbyists in the world.
The Age of Sigmar Best General Bracket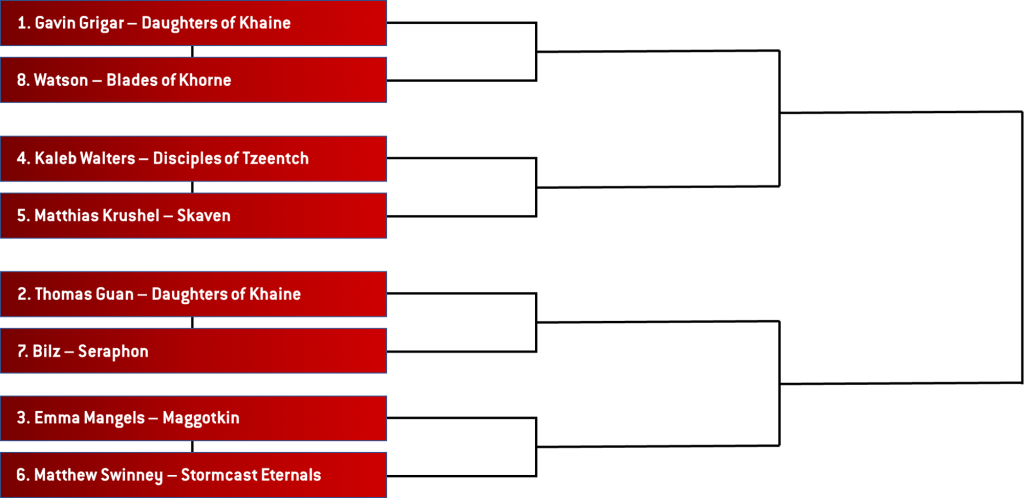 The Age of Sigmar Best Generals bracket is a veritable murder's row of top AoS names, led by Gavin Grigar, the current reigning ITC champ and current #1 player this season as well. Overall there's a healthy mix of lists here, with only Daughters of Khaine seeing multiple lists, though it's worth noting that the Daughters are both being played by the top two players in the bracket.
The Age of Sigmar Best Overall Bracket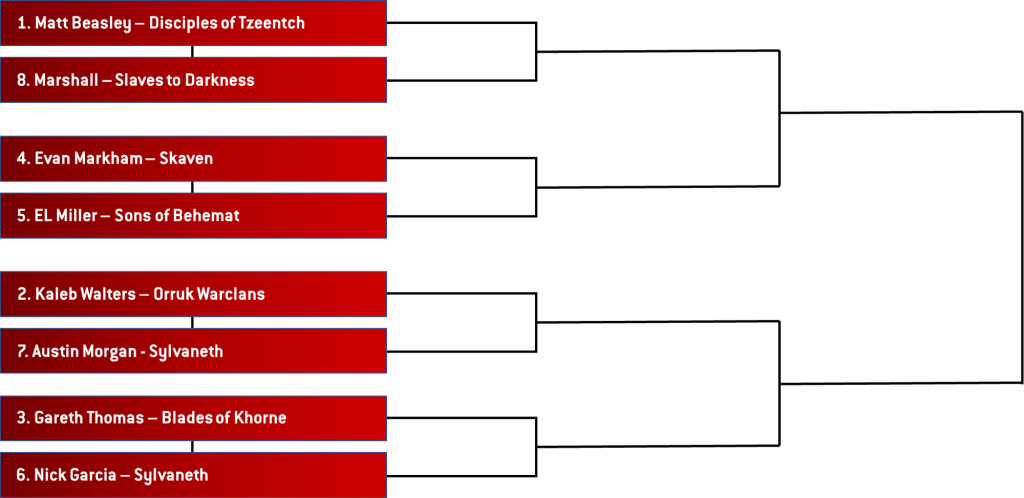 On the other side of things is the Best Overall bracket, made of players who achieved the highest total combined scores for competitive results and paint scores. This bracket is also no pushover, as these players have put up consistent competitive results across the year as well. Players in the Best Overall bracket are expected to bring armies that are visually on par with the armies that won them their Best Overall awards.
Player Spotlight: Gavin Grigar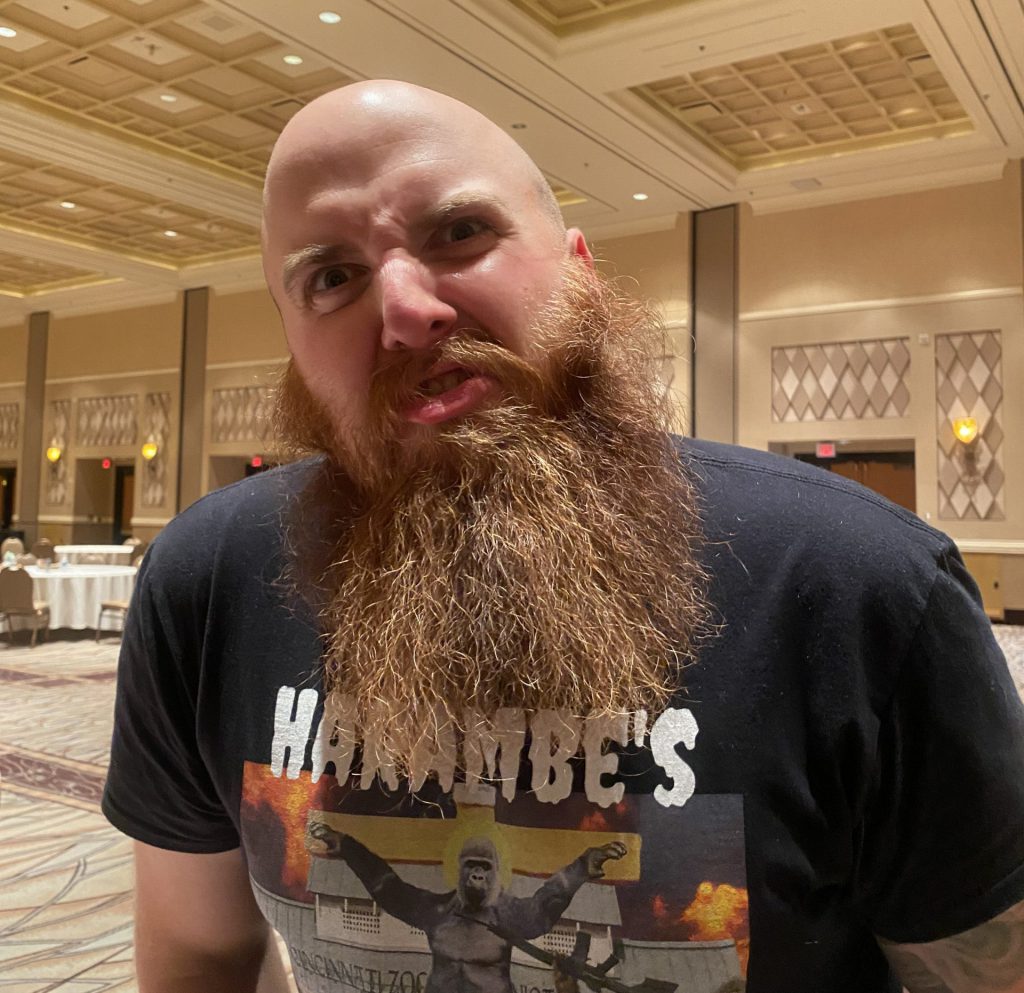 Faction: Daughters of Khaine
Qualifying Event: LVO 2022
A Texas native, Gavin's the current reigning champ for Age of Sigmar in the ITC and currently angling to repeat that feat for the 2022 season. Gavin won at both LVO 2022 and then followed up with best General in Kansas City. Gavin's got a history of changing up his armies to whatever suits him at the time and isn't afraid to play an off-meta list – look no further than last year's invitational for an example, when he brought Gloomspite Gitz.
Player Spotlight: Emma Mangels
Here we can let Emma speak for herself as she so kindly gave us her own profile.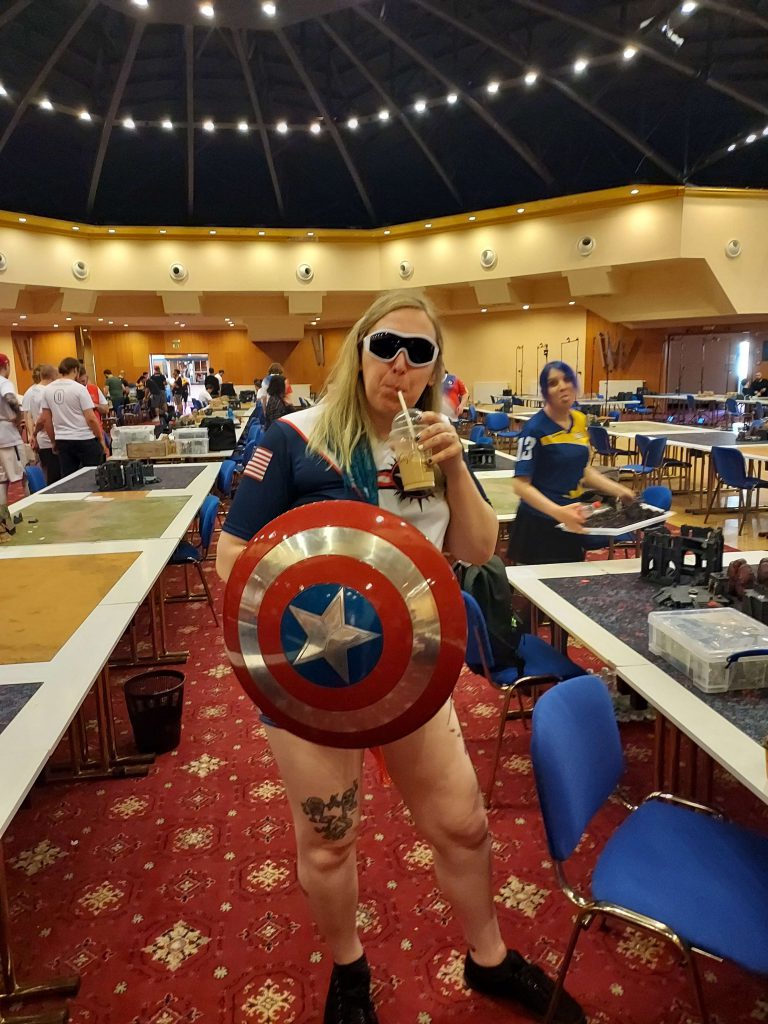 Faction: Maggotkin of Nurgle
Qualifying Event: Adepticon (Nurgle – Filthbringers)
From NJ and a member of the club Wicked Dicey. Started playing in early 2018 with double Chaos War Mammoths because they were just awesome. Played throughout 2018 and 2019 (shoutout to the narrative events at Nova Open) but completely took a break from the game once COVID hit and returned to WoW. Picked it up again summer 2021. Somehow made Team America for 2022 and 2023. Played more events in 2022 than all my prior years combined, but also sat out Nova to commentate the stream and play narrative which was a delight.
Likes: Memes, Flies, Dread Saurians, Dogs, Comfy Pants, Caramel Iced Coffees, Chaos War Mammoths, Warrior Nun season 2
Hates: Battle Tactics, IPAs, Mushrooms, Cats
Player Spotlight: Thomas Guan
Thomas Guan was also kind enough to answer and give us a little bio on himself!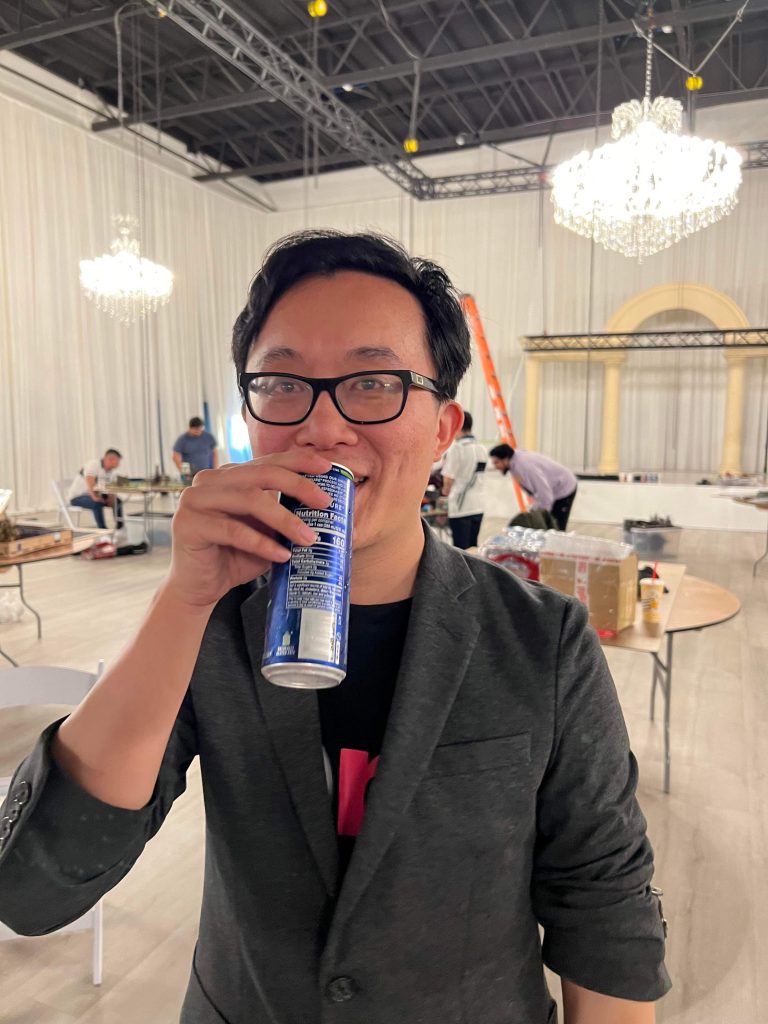 Name : Thomas Guan
Faction : Daughters of Khaine
Qualifying Event : Best Record over 4 events
Bio : Wargamers that loves trying out all the new stuff that comes out.
Likes : Legend of Heroes
Hates : Dead Phone Battery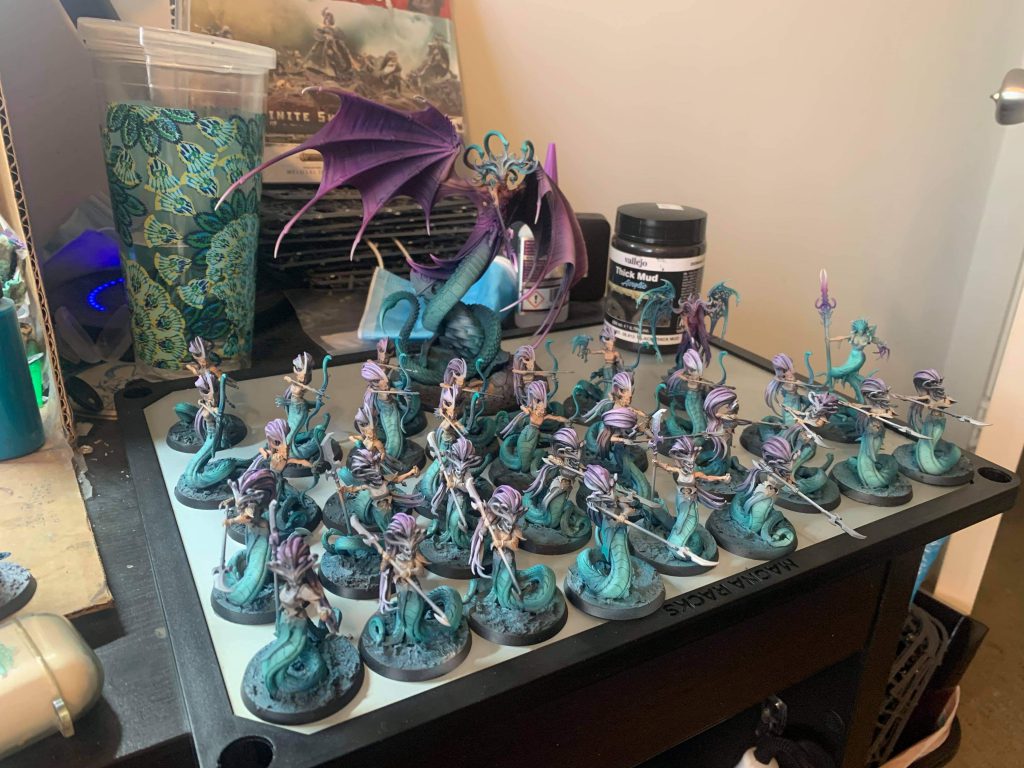 Where to Watch
The Age of Sigmar brackets are being streamed! Games Workshop will be streaming some of the games throughout the weekend. You can find their schedule below:
What's Next: The Event
That wraps up our look at the bracket for Age of Sigmar and some of the players. Next up is the event! Stay tuned throughout the weekend for the games and check back in next week when we'll be talking about the results. Until then, if you have any questions or feedback, drop us a note in the comments below or email us at contact@goonhammer.com.