It's that time again – get ready for another Goonhammer Open!
Or, more accurately, two Goonhammer Opens, because we'll be running both a May (28th/29th) and an October (29th/30th) edition. We're returning to the same venue as previously in Nottingham, where we hosted last year's successful first event, and doing it twice as much as last time.
For both dates you can expect 6 games at 2,000pts, with 128 tickets available for each weekend. We will once again be supported by our partners at FactoruM/4ground, with streaming from Hellstorm Wargaming, and prizes from a variety of sponsors. We've listened to your feedback and made improvements – catering will be available from the high school kitchen, and FactoruM will have a range of snacks and drinks on offer too.
The biggest prize of all will return, of course, with a GHO Championship Belt on offer at both events – you too can be like Mike Porter, winner of the inaugural edition: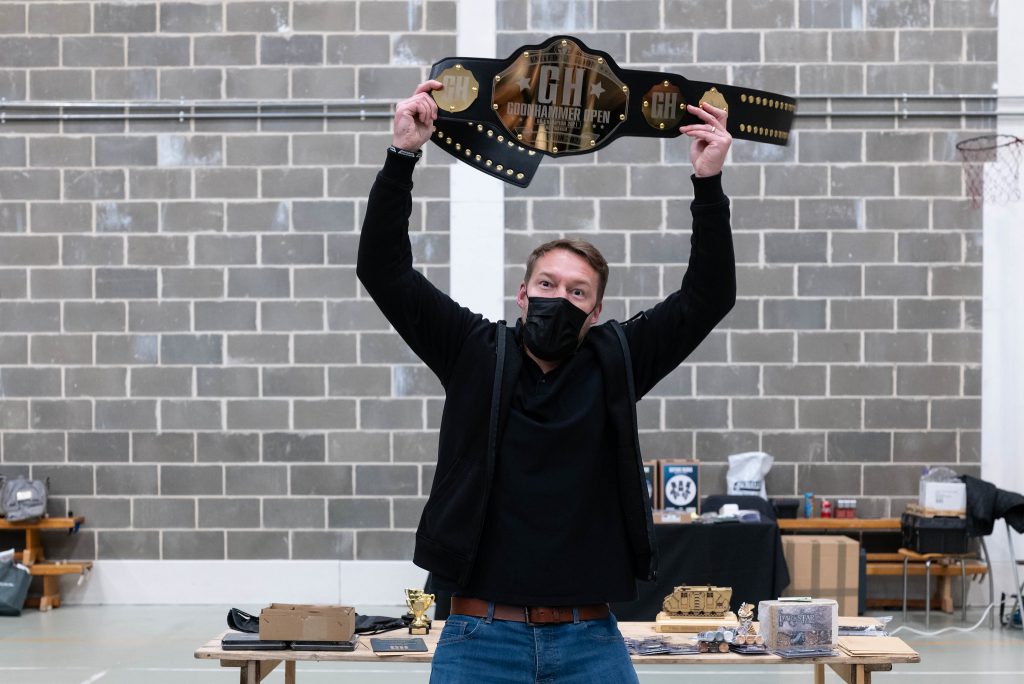 $10 Goonhammer Patrons can buy their tickets for the May event right now, while everyone else can get theirs from 5pm on Wednesday 9th February. Like last year, they'll be available on Eventbrite. Tickets for the October event will go live in mid-March.
All the event details – including rulespack, terrain maps, the event FAQ, location details etc. – will be accessible from the GHO UK event page here on Goonhammer, and like in prior year all results will be uploaded to both the ITC and UK TC.
We're really looking forward to seeing you there!