We're pleased to announce that the Goonhammer Open is back and better than ever!
This Goonhammer Open this year has two incredible ways for you to slam hams over the first weekend of September.
A six round Warhammer 40,000 Grand Tournament, your chance to win the esteemed GHO Championship Belt and a ticket to the Warhammer World Championship finals!
A Horus Heresy Narrative event where Loyalists and Traitors, lead by their faction's Supreme Commander will decide the fate of Marnius.
We've moved to a brand new venue in Leicester, with better facilities including a bar for refreshments. In addition to the Belt and finals ticket, we will have loads of prizes from our sponsors to spoil you with.
$10 Goonhammer Patrons can buy their tickets for the event right now, while everyone else can get theirs from midday Saturday 18th on Eventbrite.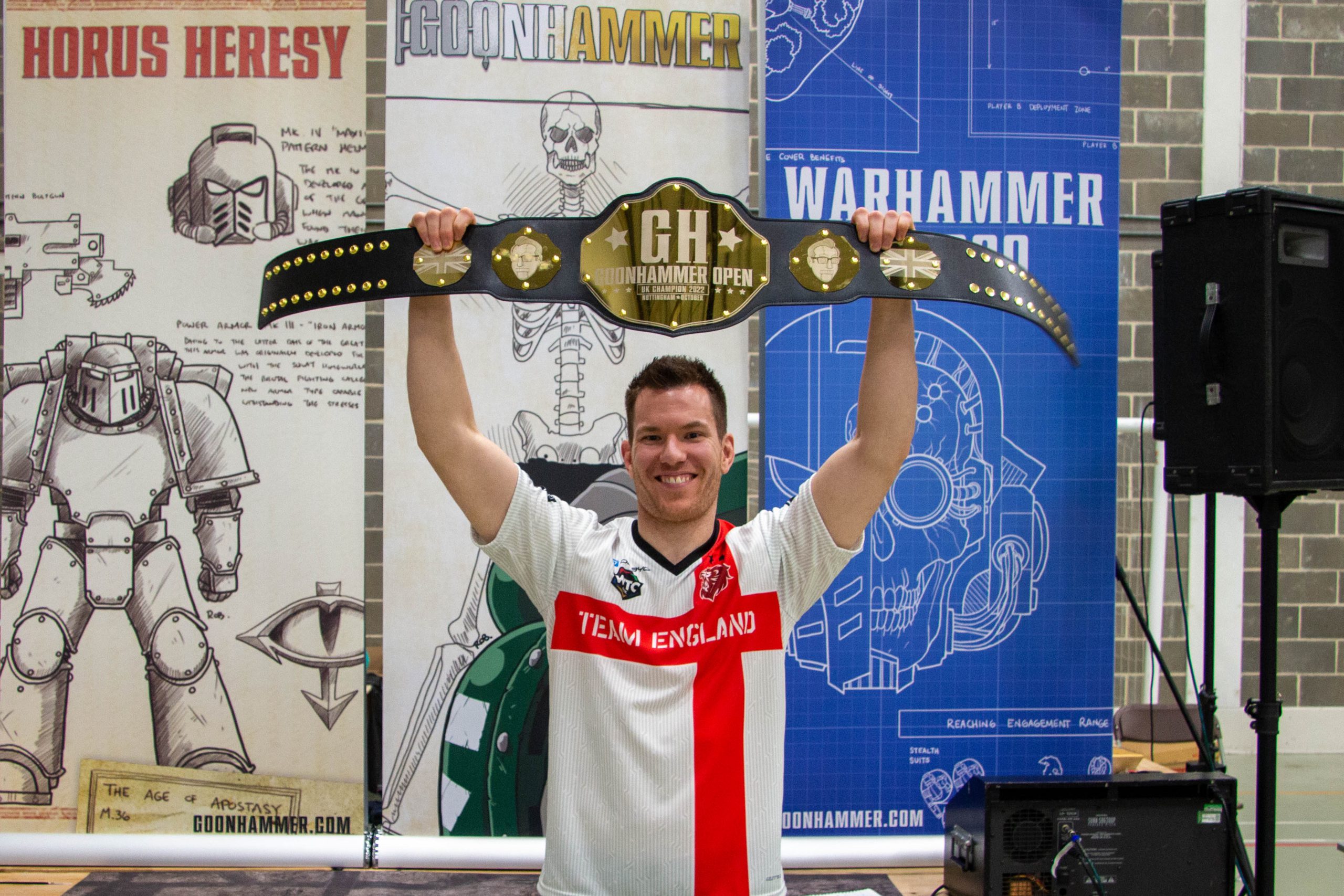 All the event details – including rulespack, terrain maps, the event FAQ, location details etc. – will be accessible from the GHO UK event page here on Goonhammer, and like in prior year all results will be uploaded to both the ITC and UK TC.
We're really looking forward to seeing you there!