This weekend saw the second Goonhammer Open in the UK, with our team hosting another 40k major as well as our first Adeptus Titanicus narrative event. We had an amazing weekend and we hope that everyone who attended did as well!
We have a whole bunch of people to thank for their support and assistance in making this happen – we'll talk about them before moving on to the results of the games.
Thank Yous
The Goonhammer Open would not have been possible without the following:
The team at FactoruM, who provided a huge amount of resources to help us run the event, and without whom it wouldn't have been possible. If you want a set of the fantastic terrain we played on for your own tables, make sure to head over to the 4Ground website.
Hellstorm Wargaming, who streamed games all weekend so the whole world could watch the action. Details of the VODs from each round are at the end of this post if you want to catch up.
Battlebling, who provided some excellent swag and trophies for our Adeptus Titanicus Princeps this weekend to push their level of hobby even higher.
The staff at the venue, who were extremely helpful and accommodating, especially duty manager Windall, who went above and beyond helping out.
We'd also like to thank all the players who pitched in to help with breaking down at the end of the event – our staff had been expecting to be at the venue till late packing tables, but the hall was cleared out before the prizegiving had even concluded. This helped us out a ton so thank you so much!
Warhammer 40,000
In total 96 players took part in the 40k GT, battling it out over six rounds to see who would take home the Big Gold Belt. To the surprise of very few people, the top tables were dominated by Craftwords, Harlequins, T'au Empire and, of course, the Great Devourer. Our final table was a Tyranids vs. Tyranids match between known aficionados of the Hive Mind David Gaylard and Innes Wilson. David triumphed over Innes on the streaming table, but there was another undefeated player whose Asuryani had been devastating all in their path with a hail of shurikens – Mani Cheema. His big wins all weekend were enough to pip David to the post and claim the title, and see the belt – and a golden Rhino – added to the impressive trophy cabinet at Glasshammer Gaming!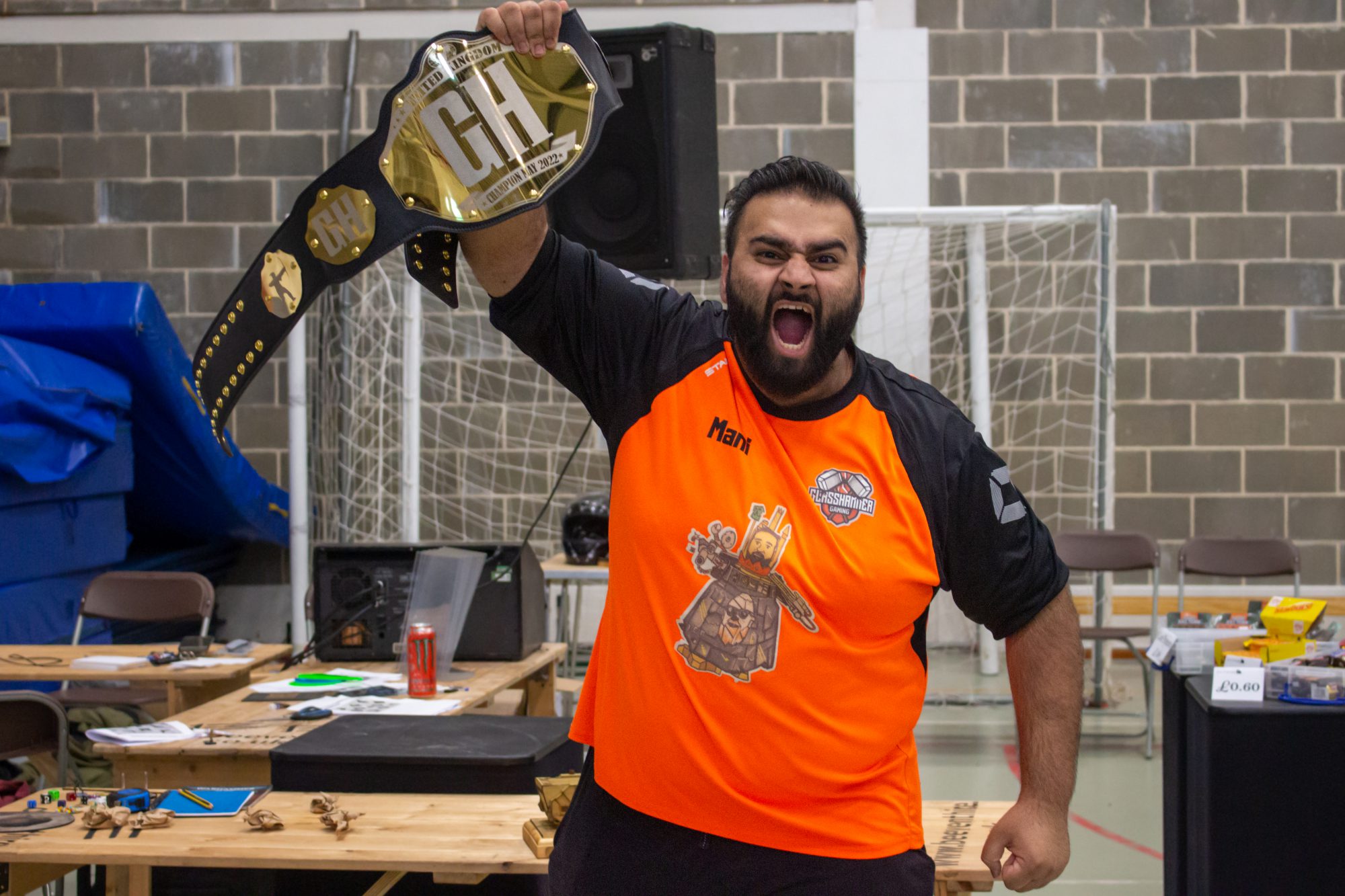 Awards – Painting
Best Army – Judges' Choice – Dawid Szmyt, Imperial Knights
Best Army – Players' Choice – Dennis Convery, Ynnari
Awards – Gaming
Bracket Winners
Most Determined Player – Tim Barugh (93rd place, Dark Angels)
Best Player on 1 win – James Bagnall (83rd place, Blood Angels)
Best Player on 2 wins – John McGinty (61st place, Necrons)
Best Player on 3 wins – Dawid Szmyt (47th place, Imperial Knights)
Best Player on 4 wins – Josh Roberts (10th place, Harlequins)
Best in Faction
Space Marines – Chris Irvine (18th place, Blood Angels)
Imperium – Andy Salkeld (21st place, Adepta Sororitas)
Chaos – Richard Smith (15th place, Chaos)
Aeldari – Mani Cheema (1st place, Asuryani)
Hive Mind – David Gaylard (2nd place, Tyranids)
Orks – Matt Guenzel (53rd place, Orks)
Necrons – John McGinty (61st place, Necrons)
T'au Empire – Kyle Grundy (5th place, T'au Empire)
Hellstorm Wargaming Stream Catch-up
Round 1: Orks vs. Chaos Space Marines
Round 2: Tyranids vs. Chaos Knights
Round 3: Death Guard vs. Drukhari
Round 4: Craftworlds vs. T'au Empire
Round 5: Tyranids vs. Harlequins
Round 6: Tyranids vs. Tyranids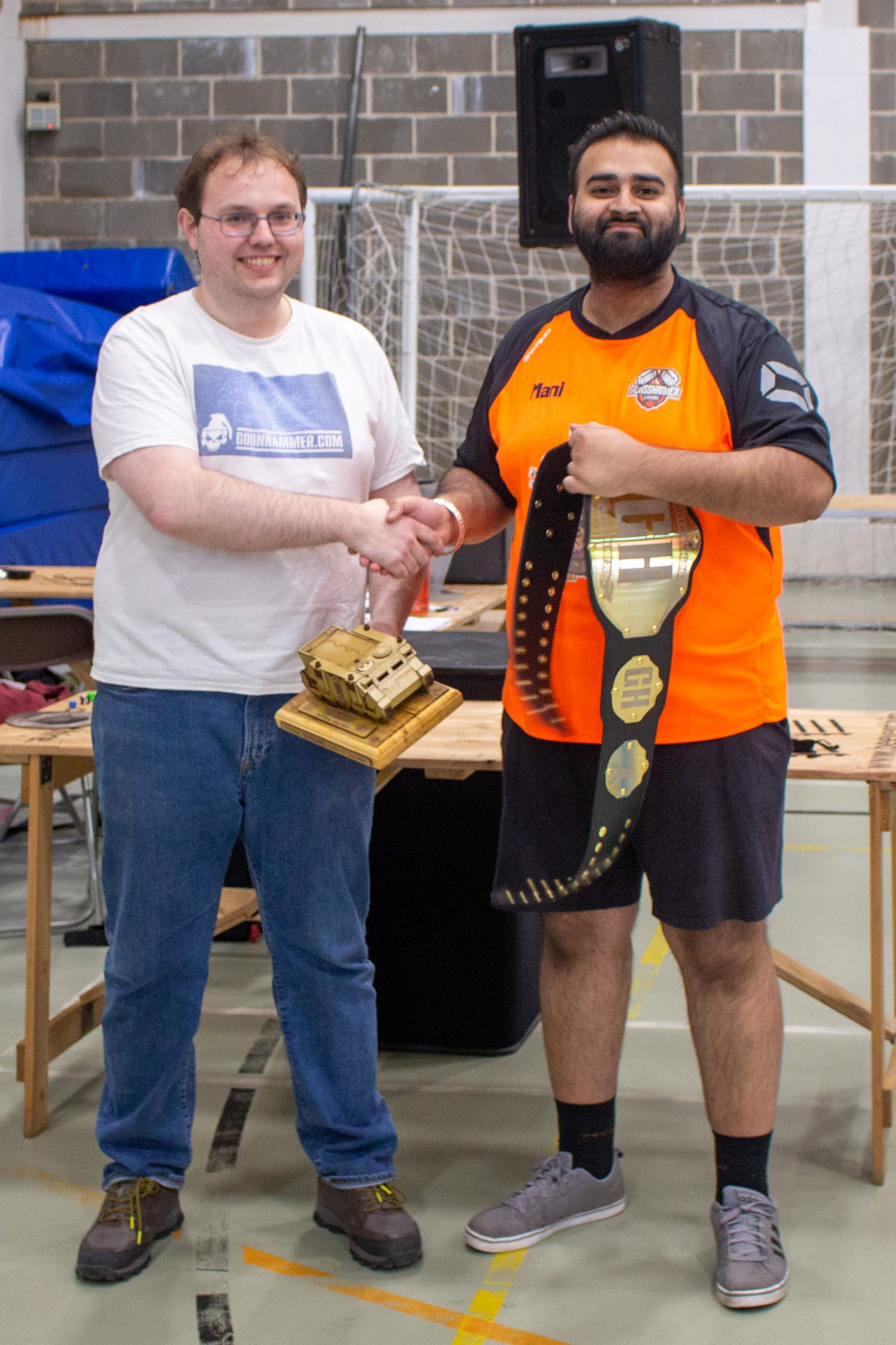 Adeptus Titanicus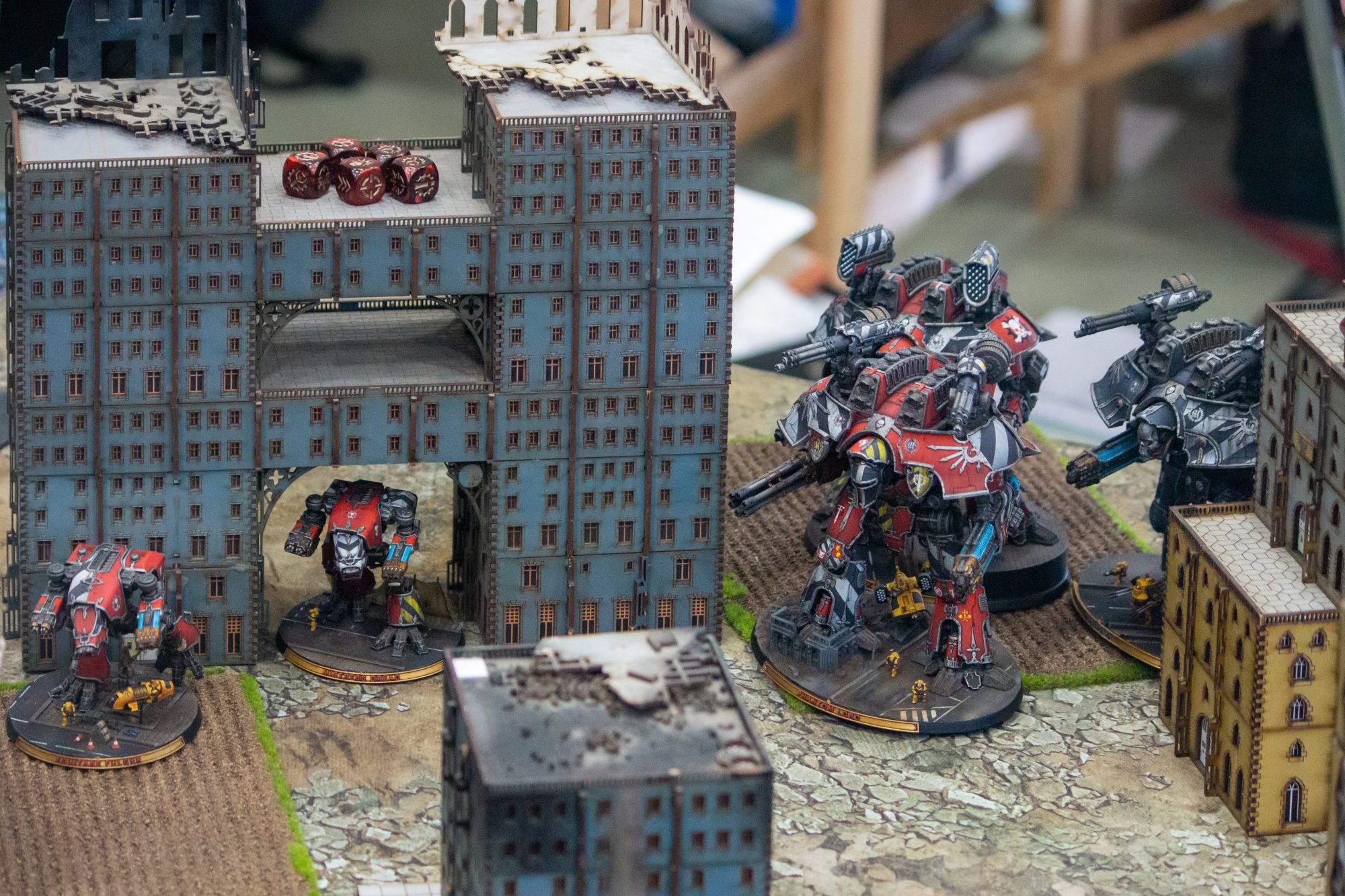 This weekend saw forces loyal to the Emperor and Warmaster attempt to reclaim and discover the secrets of the ForgeWorld of Actaeon IV. The Traitors were overwhelmingly successful, despite this everyone had a great time with frequent calls of Engine-Kill filling the hall throughout the weekend.
The campaign saw four titles to claim:
Best Loyalist Princeps
Best Traitor Princeps
Best Battlegroup
Best Unit
The level of hobby display this weekend was, quite frankly, flooring – which gave our painting judges an immense challenge to deliberate over.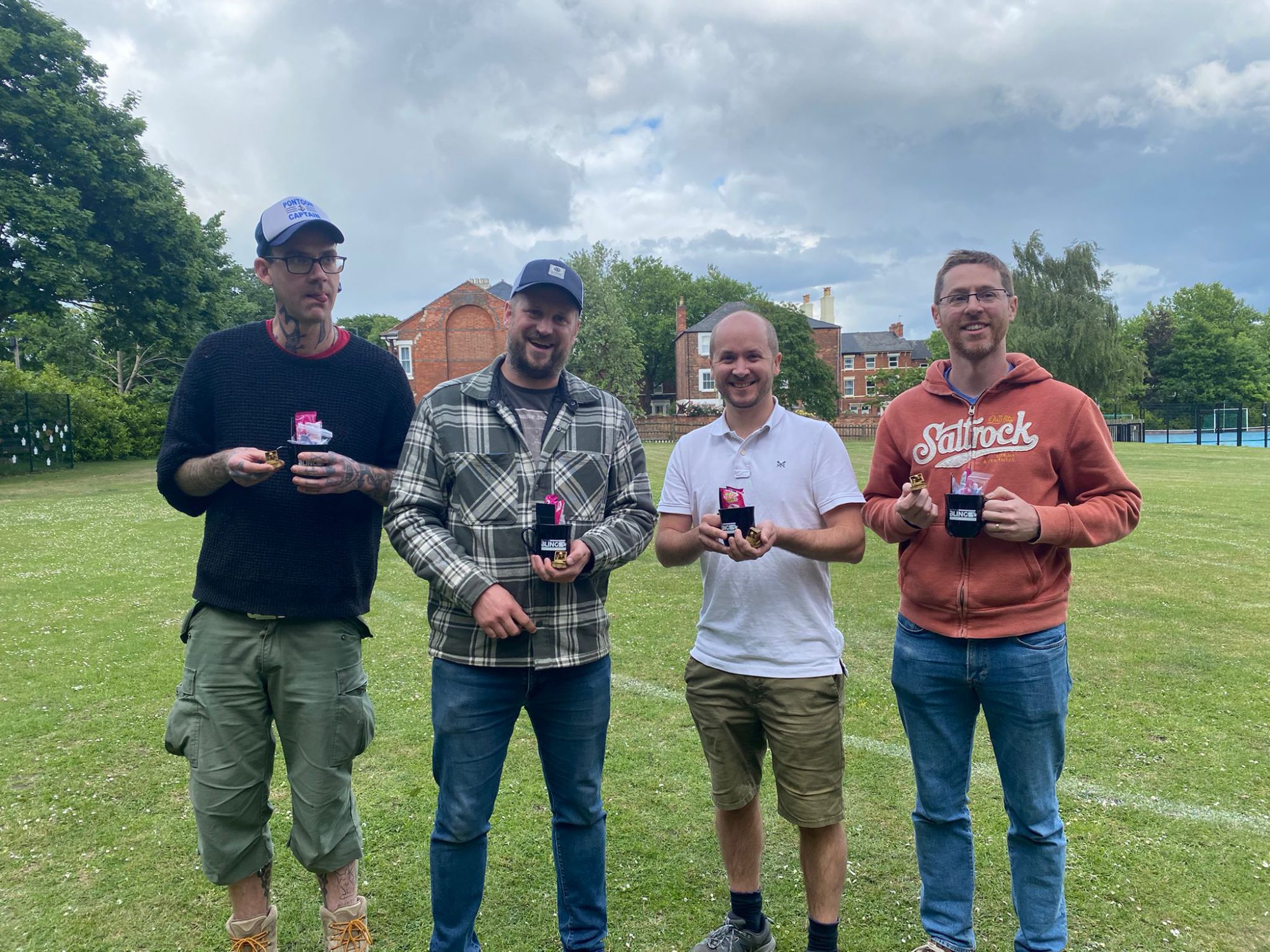 Our winners* this weekend were:
Best Traitor Princeps: Toby Coe
Best Loyalist Princeps: Tom Stallard
Best Battlegroup: Peter Martin
Best Unit: James Cheesewright
*Anyone playing AT was winning this weekend
But wait, there's more!
We're very pleased with how things went this weekend and are looking forward to seeing you all again. Tickets for the next Goonhammer Open at the end of October are already available.