This weekend saw the third Goonhammer Open in the UK, featuring three different systems. We had an amazing weekend and we hope that everyone who attended did as well!
We have a whole bunch of people to thank for their support and assistance in making this happen – we'll talk about them before moving on to the results of the games.
Thank yous
The Goonhammer Open would not have been possible without the following:
Factorum, whose fantastic terrain set the scene for the battles that took place over the weekend for all three system. If you would like like a set for yourself, make sure to head over to their website.
Hellstorm Wargaming, who streamed games all weekend so the whole world could watch the action. Details of the VODs from each round are at the end of this post if you want to catch up.
Element Games who provided an absolute bonanza of prizes and vouchers to our attendees.
The team at Battlebling, who sculpted some amazing trophies and goodies for our Horus Heresy and Adeptus Titanicus attendees.
Mohawk Miniatures for providing prize support to our 40K painting competitions and helping judge in the ones he wasn't entering himself 😉
Army Case for providing some of their new painting handles for our painting awards.
Anvil Industry for sweetening the prize pool even further.
The staff at the venue, who were extremely helpful and accommodating.
Our volunteers and the attendees who helped pack up, allowing us to finish up earlier.
Warhammer 40,000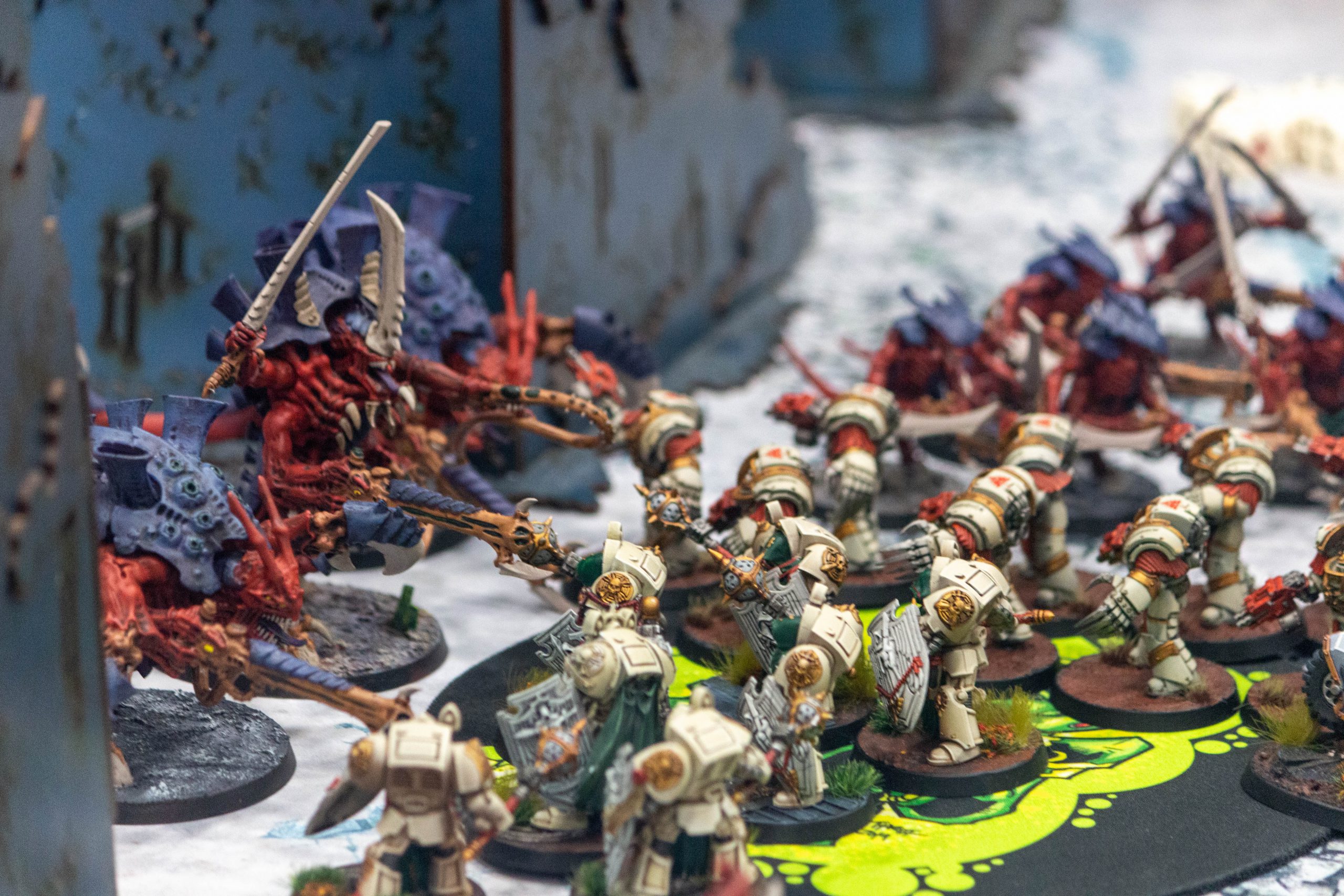 After six rounds of glorious miniature combat, a new champion was crowned and took home the coveted Goonhammer Champions Belt – Josh Roberts.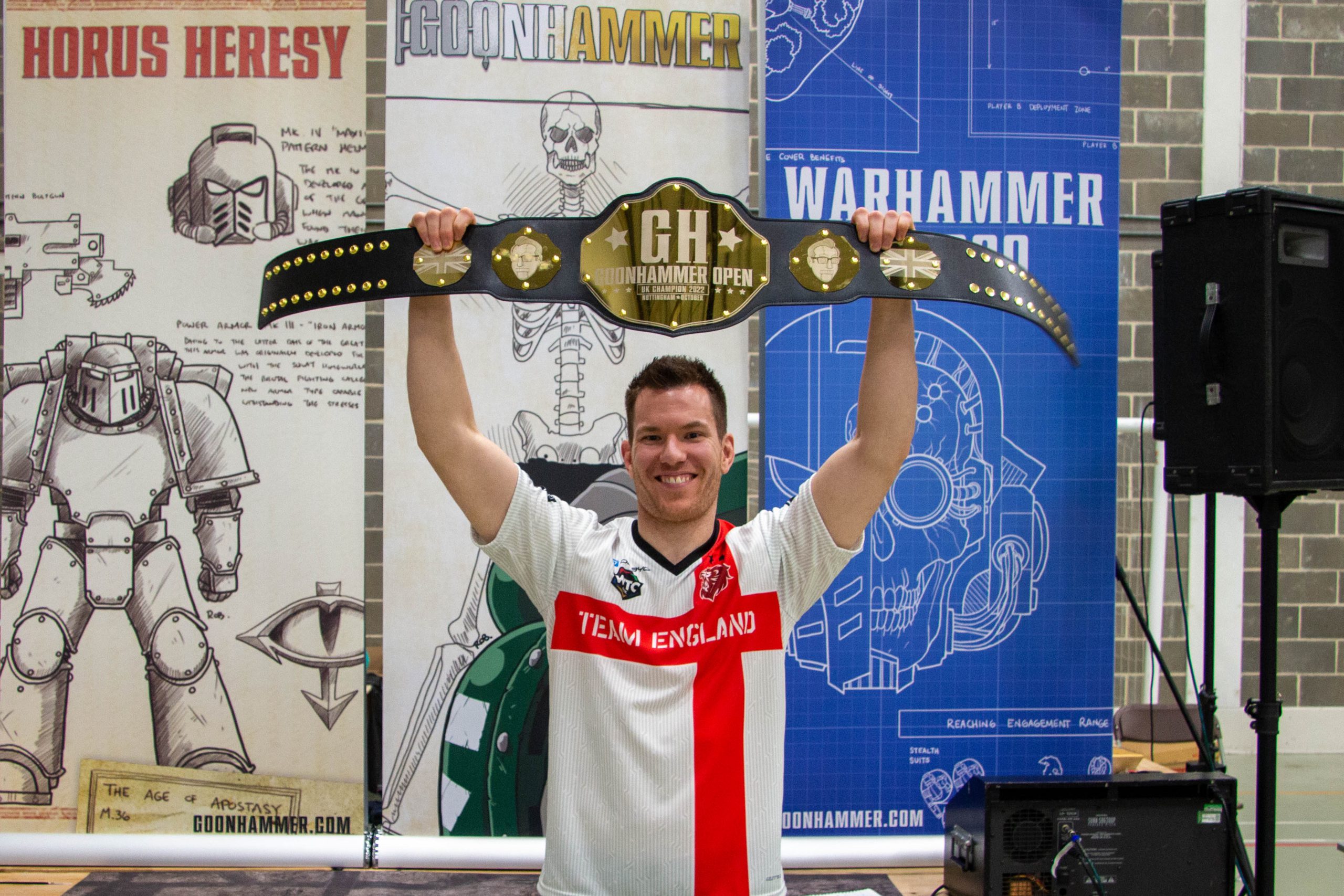 Awards – Painting
Best Painted Army
Winner – Jay Middlecote – Imperial Knights
Runner up – Jonas Mantek – Tau
Click here to see Painting Winners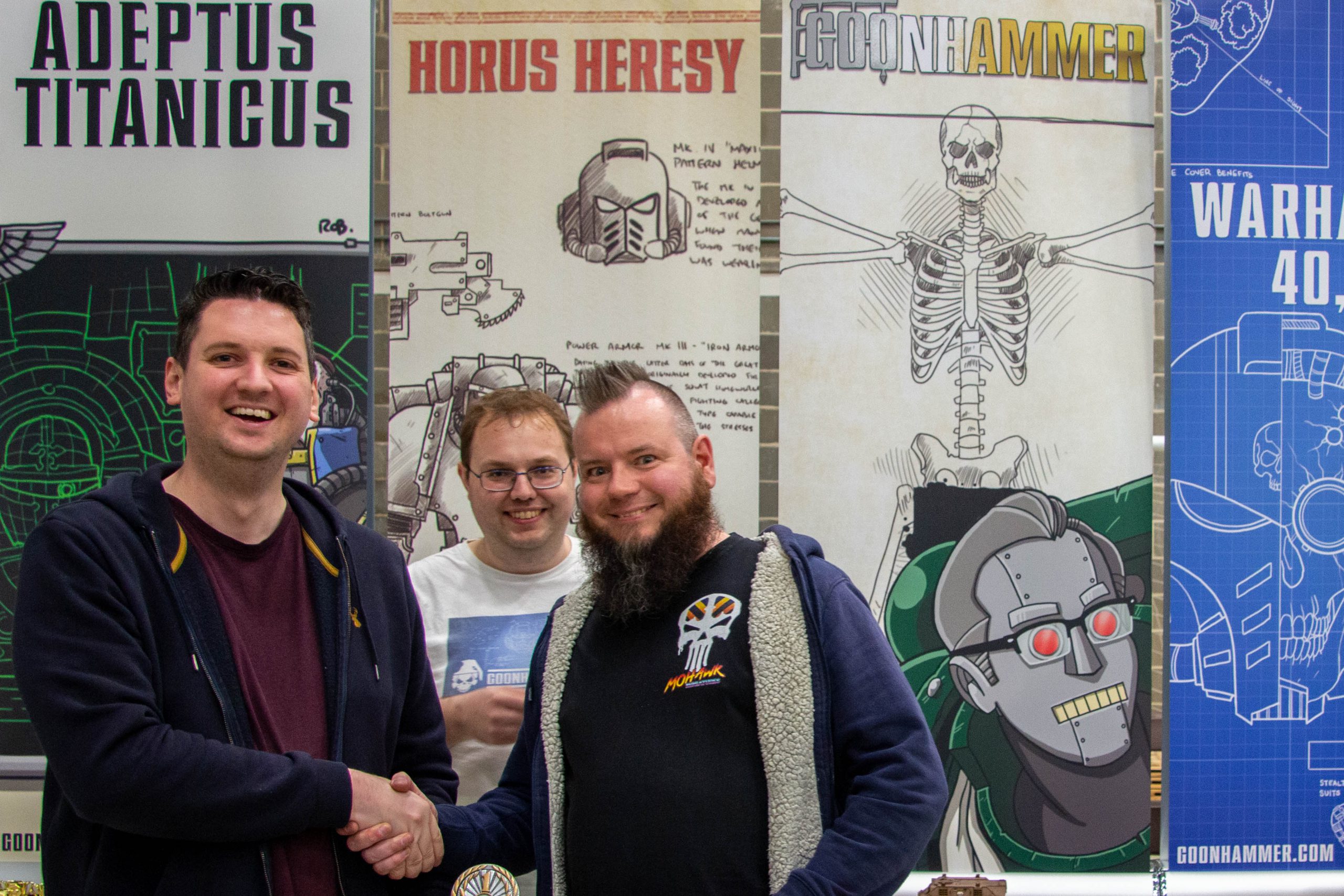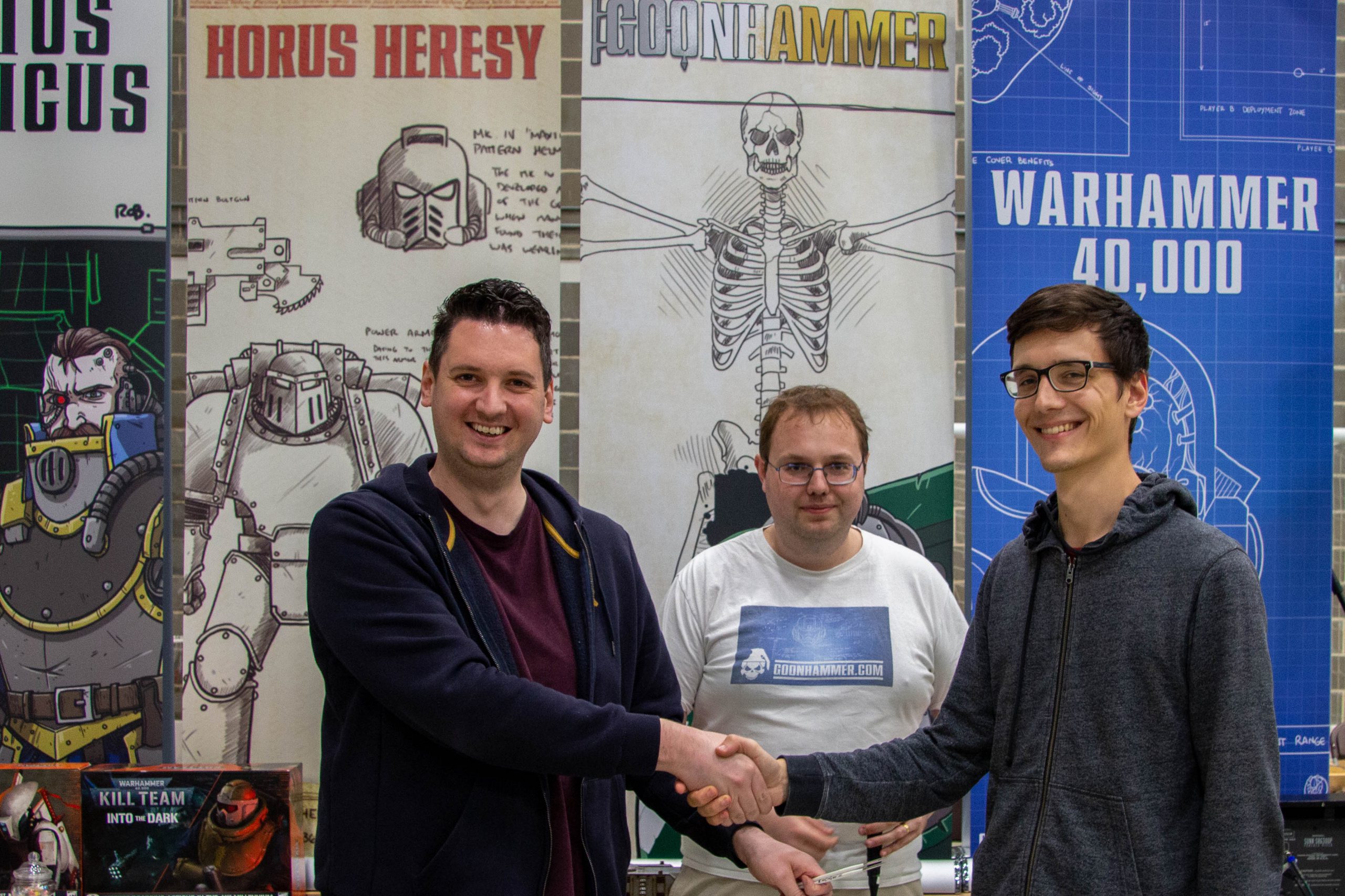 Best Painted Single Miniature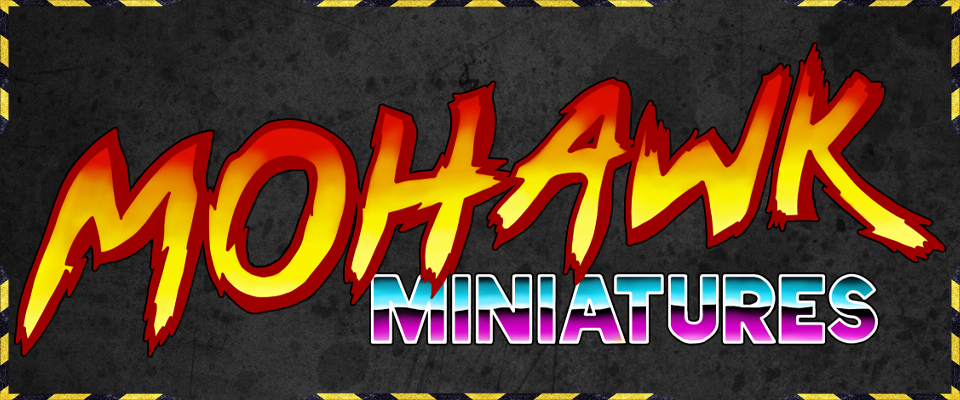 This contest was sponsored and judged by Mohawk Miniatures.
1st Place – Marcin Witczak – Saint Celestine
2nd Place – Jonas Mantek – Commander Shadowsun
3rd Place – Andy Morris – Master of Possession
Awards – Gaming
Bracket Winners
Most Determined Player – Matthew Taylor (Deathwatch)
Best Player on 1 win – Rob Chilton (55th, T'au Empire)
Best Player on 2 wins – Dan Ditrana (37th, Grey Knights)
Best Player on 3 wins – Marcin Nowicki (21st , Deathwatch)
Best Player on 4 wins – Kylo Turley (8th, Imperial Knights)
Best Player on 5 wins – Jonathan Clarke (2nd, Adepta Sorritas)
Best in Faction
Space Marines – Chris Paterson
Imperium – Jonathan Clarke
Chaos – Josh Roberts
Aeldari – Matt Robertson
Hive Mind – Matt Palmer
Orks – Andrew Tebboth
Necrons – Scott Morris
T'au Empire – Greg Blackburn
Click here to see 40K Winners
Hellstorm Wargaming Stream Catch Up
Round 1: T'au Empire vs Harlequins
Round 2: Tyranids vs Adeptus Custodes
Round 3: Necrons vs Chaos Knights
Round 4: Necrons vs T'au Empire
Round 5: Blood Angels vs Thousand Sons
Round 6: Emperor's Children vs Thousand Sons
Adeptus Titanicus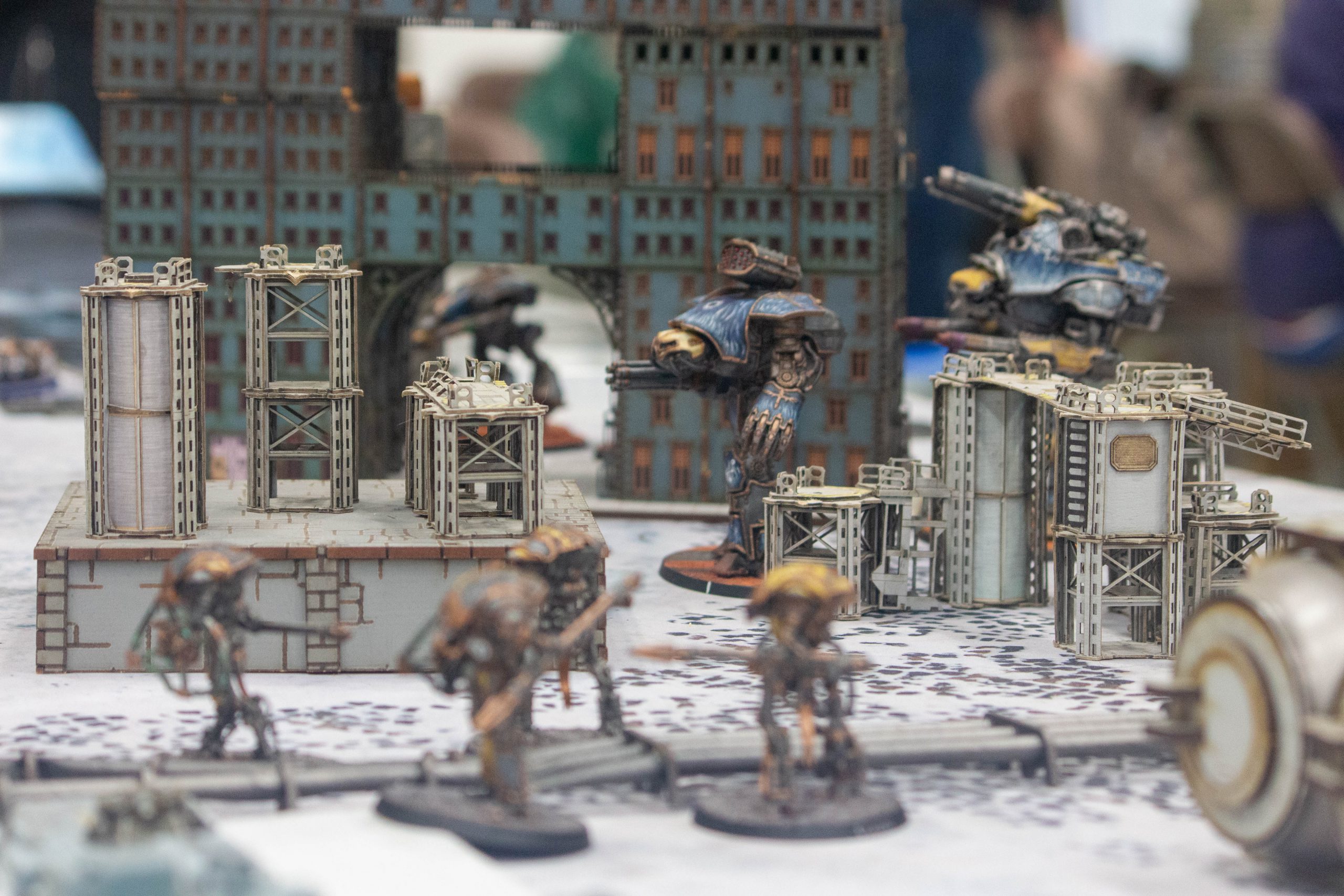 This weekends event oversaw the Fate of Tyras Prime, a jewel of Old Night that was devastated beyond all recognition or recovery by the actions of the invading Traitor faction this weekend.
This narrative campaign featured some Crusade-style mechanics, where Princeps could gain skills and engines could carry their scars on to further battles. Some battlegroups were definitely a bit worse for wear by the end of the weekend!
Coolest Battlegroup: Andy Judson
Coolest Unit: Neil Cook
Best Traitor Princeps: Rob Crouchley
Best Loyalist Princeps: John Burchell
Click here to see our Titanicus Winners*
*Anyone playing AT was a winner at the end of the day
Horus Heresy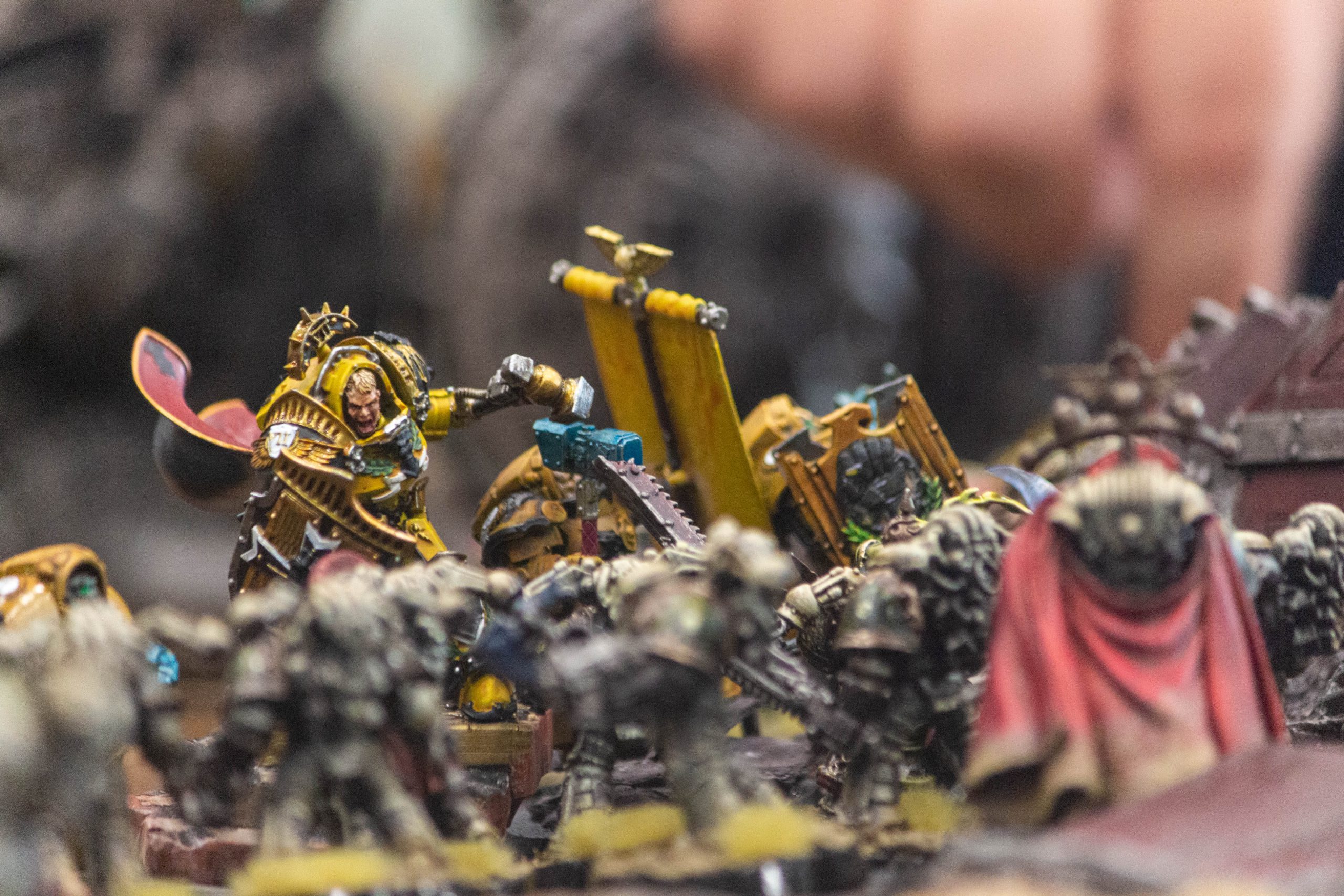 This was our inaugural Horus Heresy narrative event, and it was a huge success. A massive thank you to all the players who showed up and were an absolutely lovely group of people who got into the spirit of the weekend and played some great games.
The hive moon of Vandia hung in the balance over the weekend, with a traitor army attempting to win victory and seize the macrobattery defences before a loyalist relief fleet arrived. It was a tense match up, and in the end the outcome of the entire narrative hung on the last two games to report in. However the forces of the Warmaster took victory. There will be a full wash up and report article going up soon to show off the armies, tables and twists and turns of the campaign, so keep an eye out for that.
As this was a narrative event there were no individual victors, but all the players voted for their favourite opponent over the weekend and we named a loyalist and traitor warlord as the best players among their allegiance for being the most fun to play against. We also awarded a prize for the best painted army.
Best Loyalist Warlord: Chris Gill of the Dark Angels
Best Traitor Warlord: Ruairidh James of the Death Guard
Best Painted Army: Mark Ashworth of the Emperor's Children
Click here to see our Horus Heresy Winners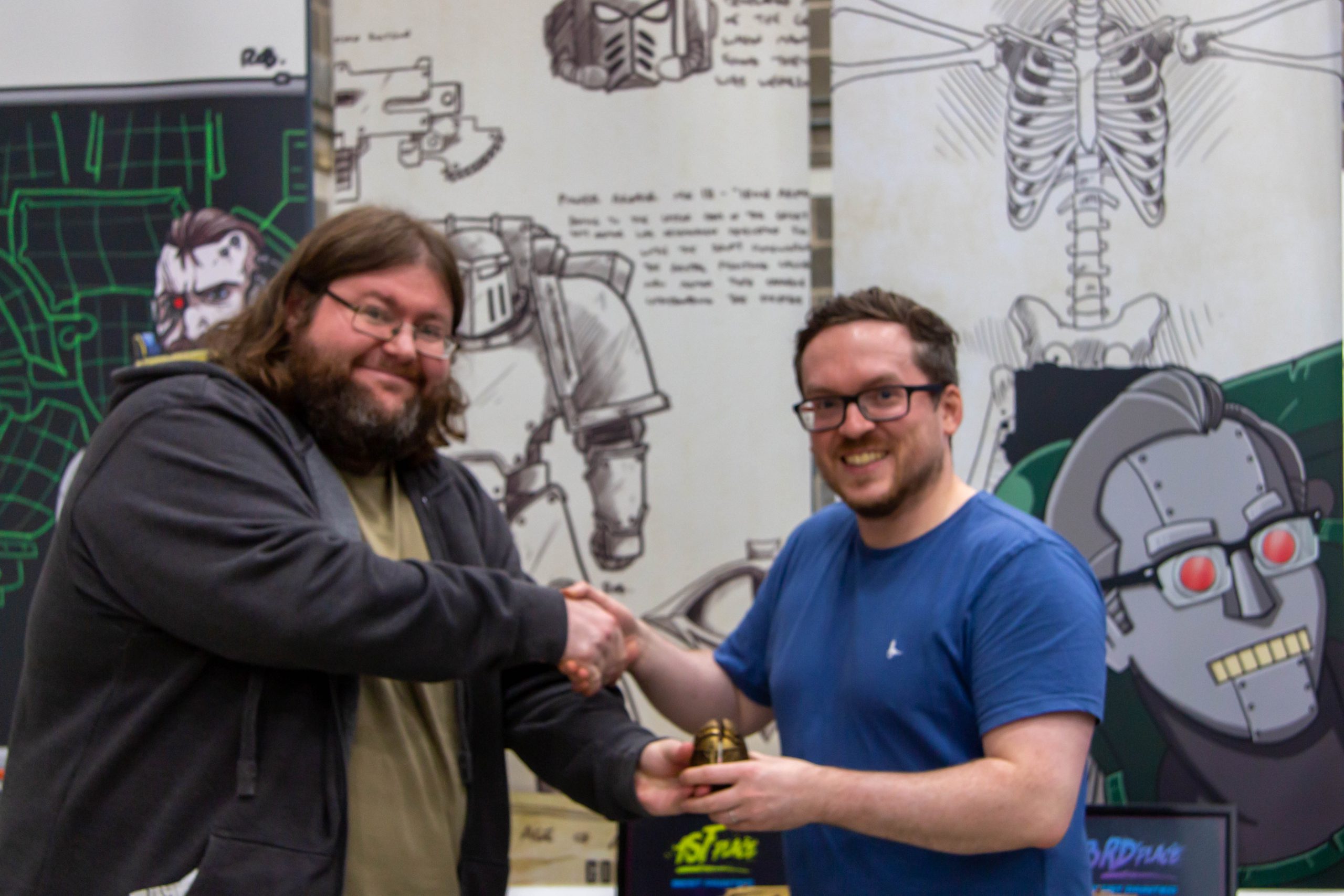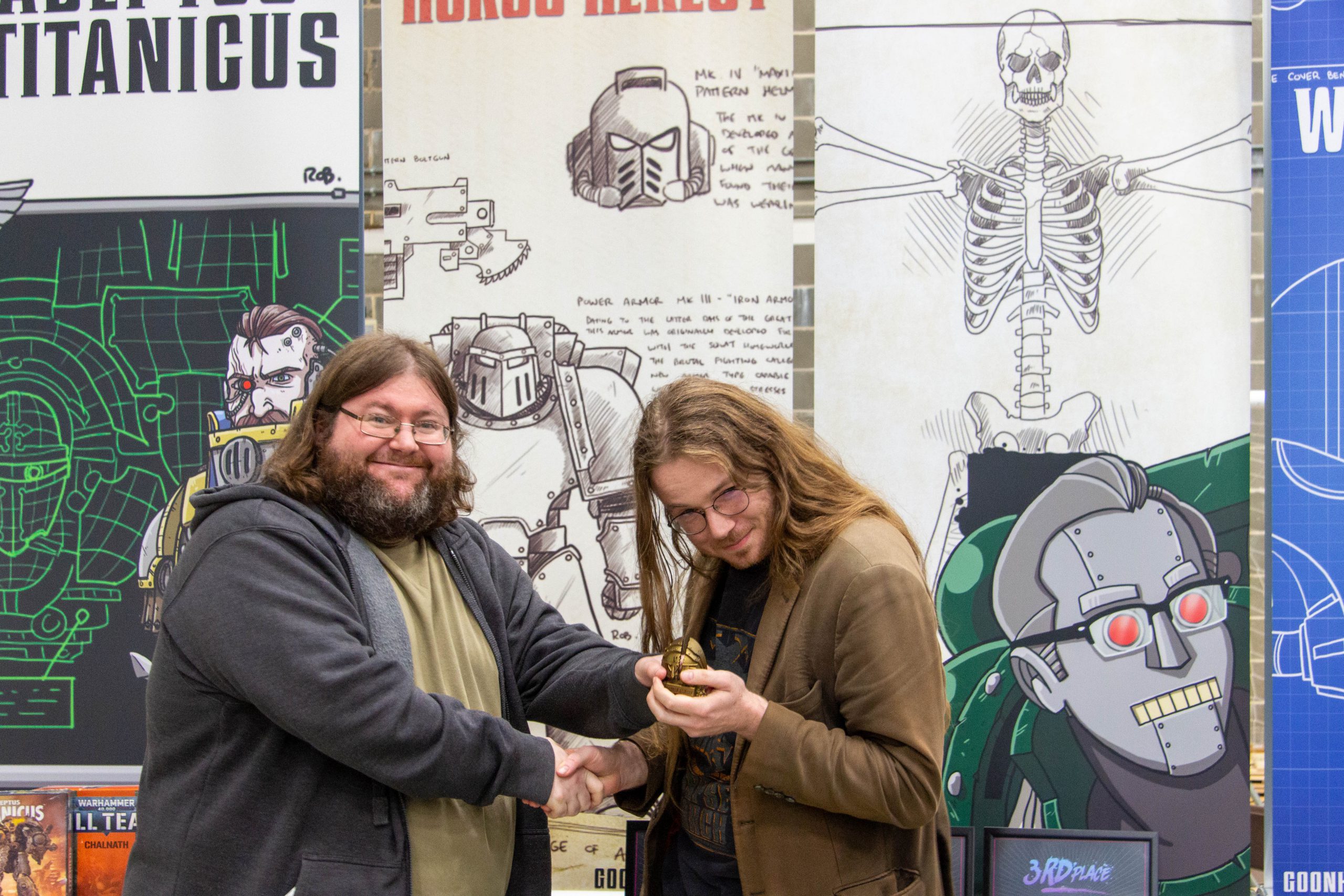 Thanks again to everyone, and especially to Factorum for so much support with the terrain as well as all the other supporters, contributors and members who provided terrain to make the tables look as good as they did.
Until next time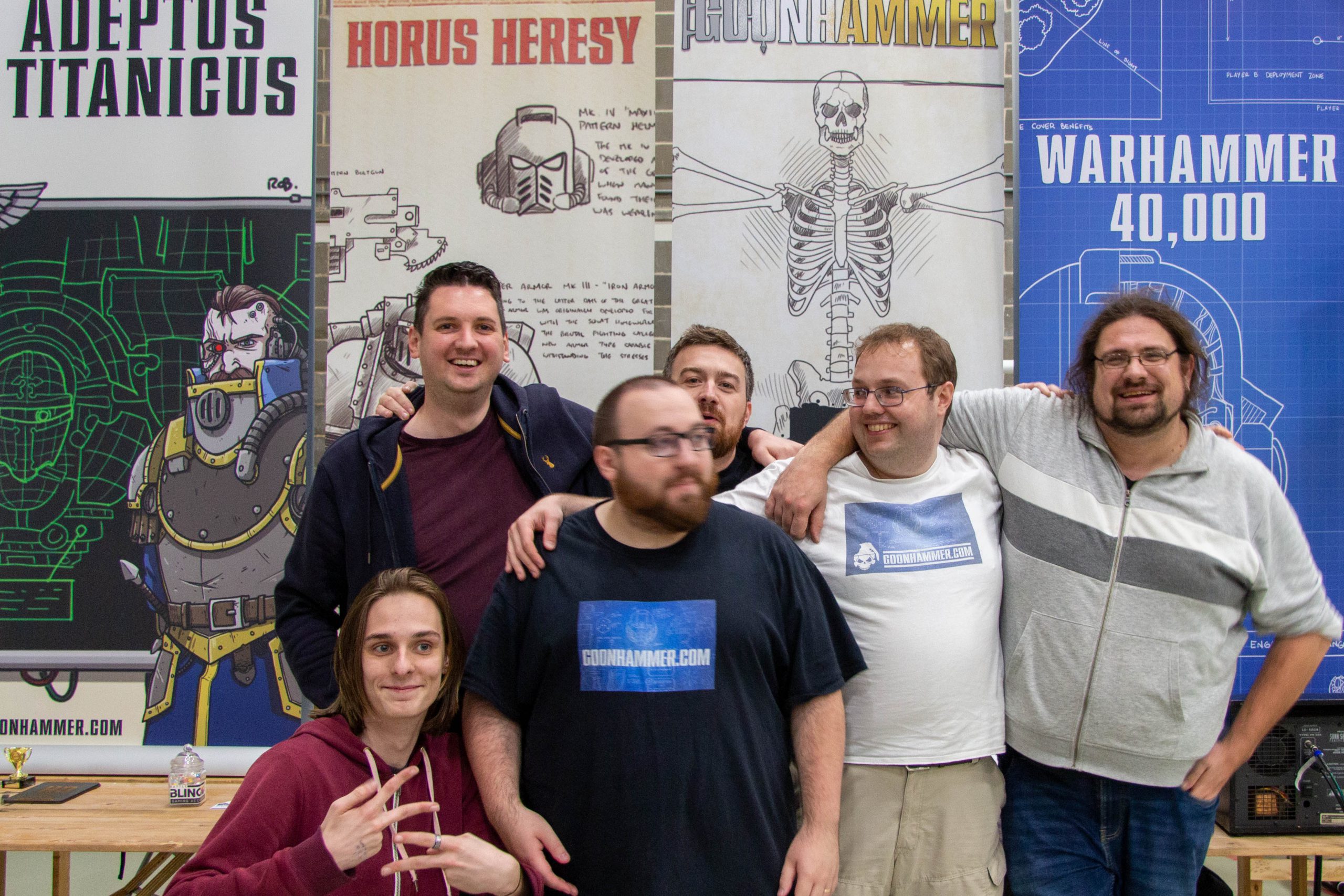 Lastly, thank you you again to our crew our crew and helpers – without which these events would simply not be possible.
Surveys will be going out for feedback this week, please let us know how we can improve and make the next one even better – we hope to see you there.
Have any questions or feedback? Drop us a note in the comments below or email us at contact@goonhammer.com.