It may not have escaped your notice, but Christmas is nearly here. Here at the Goonhammer offices we are, naturally, all paragons of preparedness so have all our presents neatly wrapped and under the tree, but many people in the world are still dashing around getting a last few things sorted out. If there's still a present-shaped hole in your gifting plans for someone who's in to 40K, making a final dash to your FLGS (if local COVID regulations allow) might be on your agenda, but if you aren't super familiar with the game or their army you might be a bit overwhelmed by the huge number of choices on offer.
Well fear not – Goonhammer is here to help! Drawing on five months of intensely studying all the best army lists, I've put together suggestions for things to buy for each army that are the most likely to be useful to any player of that faction. Most armies have some units that turn up all over the place, and often in multiples, and thus should be helpful even for players who already have a decent collection (though for dedicated tournament grinders you might be better off just buying a voucher). I've also tried to pick units that are usually available in boxes in stores, avoiding the stuff that needs to be ordered online, maximising the chances of you being able to grab them at the last minute. Where possible, I've also linked the GW product page, as this can help you identify them in store. Let's get into it!
Imperium
Space Marines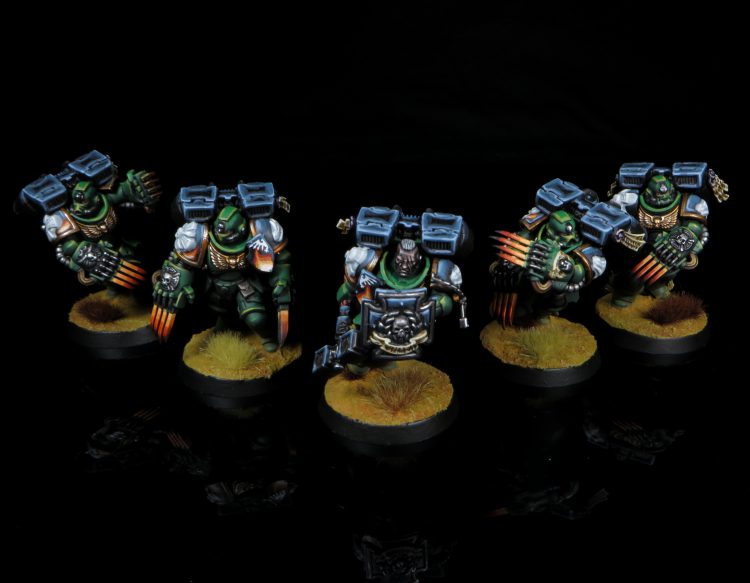 This section applies to all flavours of Space Marines. If the person you're buying for tells you that they play "Blood Angels", "Space Wolves", "Deathwatch" or "Dark Angels" this section is where to look.
My Picks
Why Pick These?
These are two of the best units in the Space Marine army right now, and every chapter can use them. Multiple units are also a common sight, so even if your recipient already has some, more are probably helpful. The Vanguard Veteran kit is also packed with useful bits for converting captains and other characters, so is usually a helpful addition to their collection even if they don't need the actual unit.
If you know you're buying for a Dark Angels (especially, as they can't use the vets) or Deathwatch player probably go for the Inceptors, while for a Space Wolves player you should favour the Vanguard Veterans (who can become jump pack Wolf Guard). Pretty much any other chapter can use either equally as effectively.
Astra Militarum/Imperial Guard

My Picks
Why Pick These?
Scions are probably the safest bet to buy for a Guard player when you have no further information, because they can be slotted in to any army and you need quite a lot of boxes of them before you've got the maxiumum number that can reasonably be used in a list. Having more also lets a player kit out their squads with a wider variety of special weapons.
If you're sure your giftee doesn't want those, most guard players won't say no to another Leman Russ – they get used a lot in competitive lists, and having access to more gun options is always good.
Adeptus Custodes

My Picks
Why Pick These?
Custodes are nice and easy – their two core infantry units are both pretty good, and both kits can be built as a mix of characters and extra models if full units aren't needed. The Custodian Guard squad is especially likely to be useful at the moment, as a lot of players are re-kitting theirs from spears to sword/shield.
Adeptus Mechanicus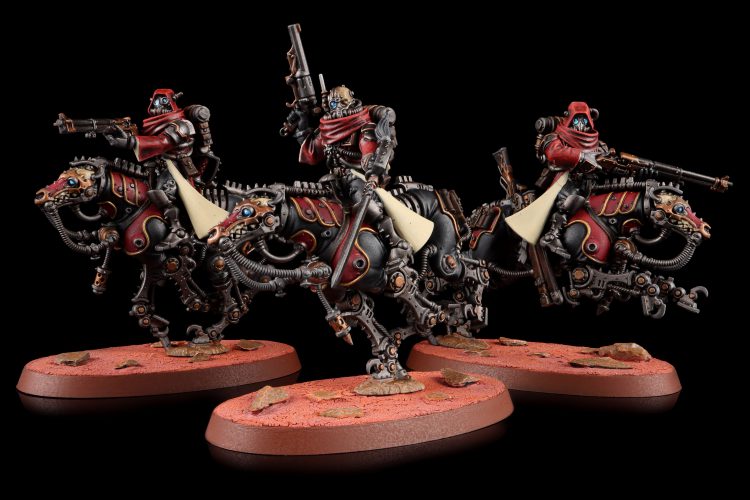 My Picks
Why Pick These?
They're two of the Adeptus Mechanicus's best units, can be used by most variants off the army, and you need a lot before you stop wanting more!
Adepta Sororitas/Sisters of Battle
My Picks
Why Pick These?
Never mind best in army – Retributors are one of the very best units in the game, almost any serious player wants access to three units, and because each box only has two of each weapon, more tend to be welcome. If you're feeling more cautious, it's honestly very difficult to go wrong with just the basic Battle Sister squad, as it can be built as three different units, all of which are useful.
Imperial Knights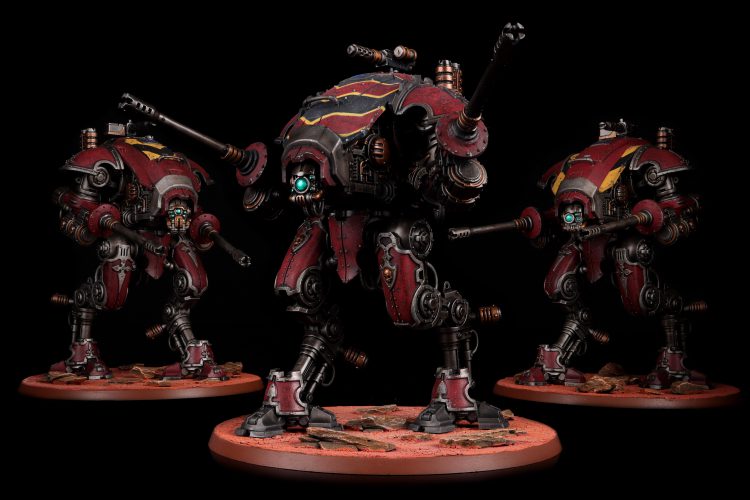 My Picks
In the first instance, ask – Knights are quite specialist.
If you need to get something, then Armigers.
Why Pick These?
Imperial Knights really only have one unit in the "last minute pickup" price range, which is Armigers. This could be fine – plenty of players will want more of these, but some will own enough and not really need them. For those players, Scions from the Astra Militarum section or Serberys Raiders from the AdMech section might be better picks, as these are often combined with Knights.
Chaos
Chaos Space Marines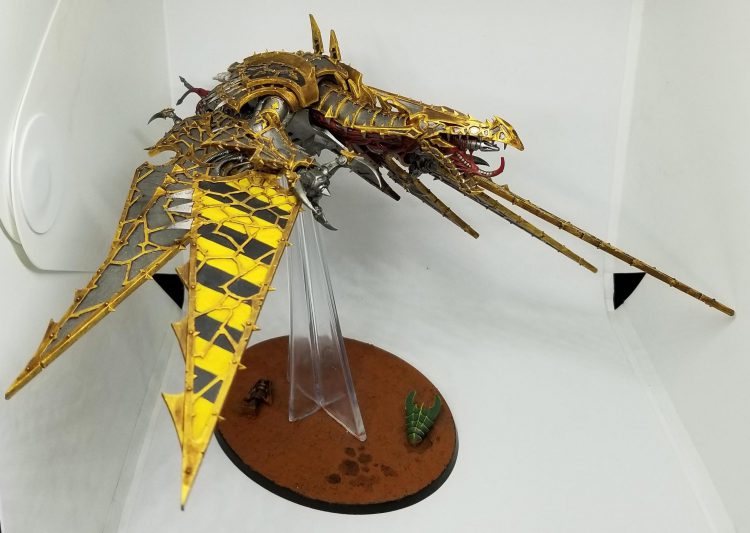 My Picks
Why Pick These?
Chaos in general is a bit harder to pick for, as the armies tend to be highly specialised need quite different things. Terminators are the closest thing to an exception – they can be constructed very flexibly and be useful to most armies, and are one of the more powerful options right now. Like some of our other picks, players also tend to need more boxes than they might expect because of how many of each weapon you get.
Heldrakes, on the other hand, are a little bit more niche but are suddenly a very good unit in 9th. Many different Chaos subfactions can use them, and they're a gift with a bit more of a wow factor for someone who doesn't already have one.
Death Guard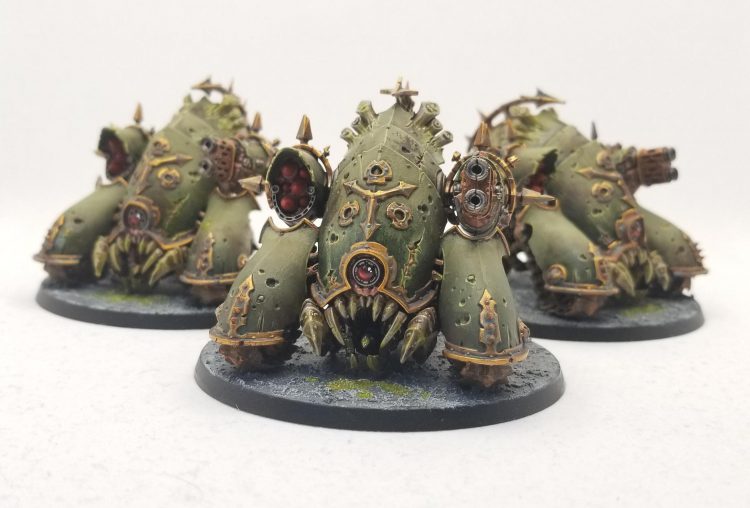 My Picks
Why Pick These?
Death Guard are hard to choos for right now, because they're about to get a new book which could shake everything up. Both of these units seem like fairly safe bets though – the Blight Hauler is their best unit right now and players need a lot of them, while pretty much every flavour of Terminator has proven extremely good in 9th, making Blightlords seem likely to end up decent at the very worst.
Thousand Sons
My Pick
Why Pick These?
Thousand Sons are in a super rough spot right now, but the Terminators are one of their brighter spots and, as with the Blightlords, thus far betting on Terminators has tended to work out well in 9th Edition.
Daemons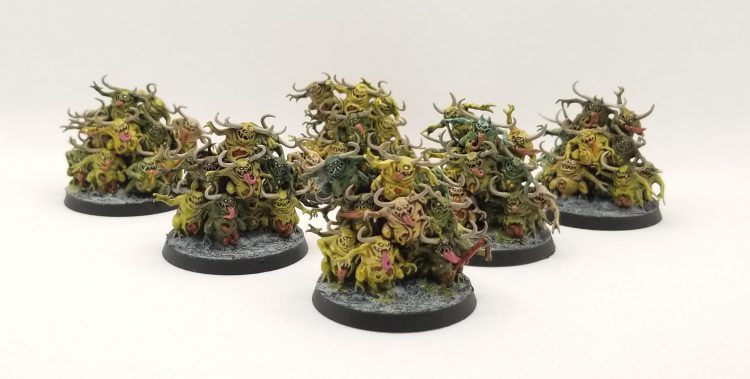 My Pick
(Note: These will often be in the Age of Sigmar section)
Why Pick These?
Daemons are another very specialised army, but Nurglings are by far their most commonly used unit, and more will usually be welcome.
Chaos Knights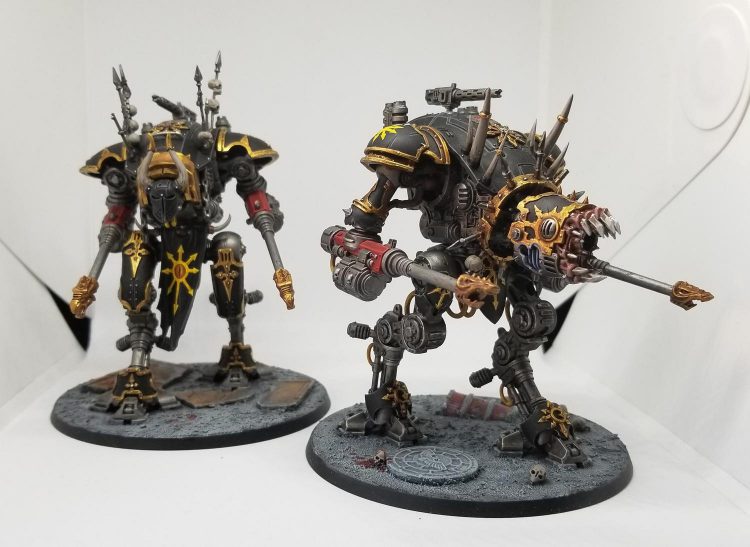 My Picks
In the first instance, ask – Knights are quite specialist.
If you need to get something, then Armigers (here called War Dogs, but it's the same box).
Why Pick These?
Like Imperial Knights, Chaos Knights players might need more of their only small-ish unit, but they may also already have enough. In that case, Nurglings from the Daemon section might be your best option.
Xenos
Craftworld Eldar/Asuryani
My Picks
Why Pick These?
Anything up to the maximum 9 War Walkers has shown up in army lists, and they come with helpful additional weapons. Meanwhile, most Craftworlds lists can make use of a couple of Serpents, though if your recipient already has three they probably don't need any more.
Dark Eldar/Drukhari
My Picks
Why Pick These?
Drukhari are another army in the slightly risky spot of having a new book on the horizon, but both of these should be reasonably safe picks. Venoms see play in huge numbers in lots of lists, while Incubi are something that not many players have lots of, and have already had a partial preview showing a big improvement in the new book.
Harlequins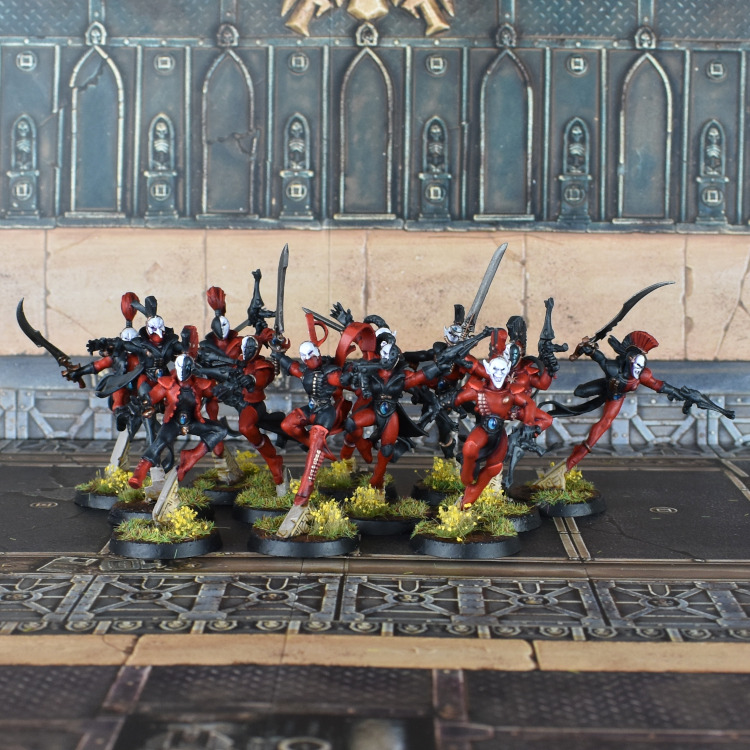 My Pick
Why Pick These?
Honestly you could basically buy any plastic Harlequin box and be fine right now, every unit is good, but the very basic Harlequin trouper is the thing most players are most likely to need more of.
Tyranids
My Picks
Zoanthropes – note that these are packed as Venomthropes
Why Pick These?
Zoanthropes are a strong unit that many players don't have that many of, and can be built as a different unit as a fallback. Termagants aren't the flashiest choice, but armies running north of 100 of them exist and you thus won't usually be able to go far wrong by picking up some more.
Genestealer Cults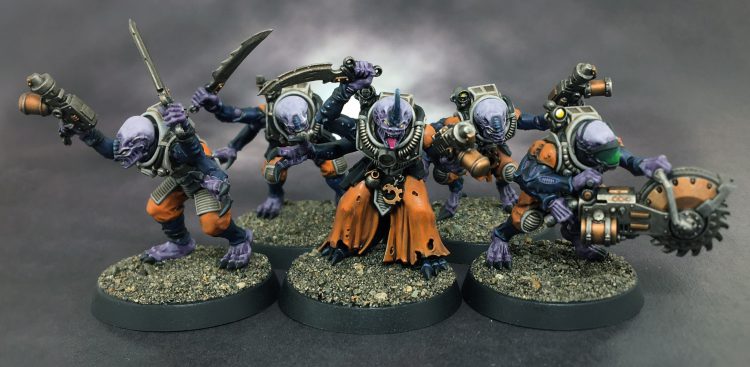 My Picks
Why Pick These?
These are the best two non-character units in the Genestealer Cults army, and players can put a lot of both of them to good use.
Orks
My Picks
Why Pick These?
The Ork plastic range is pretty forgiving, with a lot of units that can comfortably slot into many armies. These three stand out as your best bets – Meganobz and Scrapjets are hot competitive picks right now, while it is basically impossible to have too many Boyz.
Necrons
My Picks
Why Pick These?
As a freshly updated army Necrons are in a great spot, and most units you can buy will find a place in someone's army. The above three are especially safe bets right now – Wraiths and Spyders are super good and go with everything, while lots of Warriors and Scarabs (which come in the box with them) go great in any list.
Tau
My Pick
Why Pick These?
Crisis Teams are one of the few units Tau players have in their arsenal to try and make things work right now, and with the units being extremely configurable, more weapon parts and drones are usually going to be welcome pickups.
Wrap Up
We hope that helps with any last present minute decisions you have to make so you can finish things up then safely bar the doors against whatever horrors 2020 has left for us. Comments, questions or suggestions to contact@goonhammer.com.