It is now March 18th and less than one week until the big day. I have completed all my painting needs, and now we enter the final phase before the convention, packing and preparation. 
If you haven't figured out by now Adepticon has become "my thing", in fact, it falls close to my birthday and as a result it takes the place of any gift or special party my friends and family might feel compelled to organize. All I ask for is 5 days of interrupted gaming, drinking, and socializing…a pretty good deal considering how little of that I get to do these days.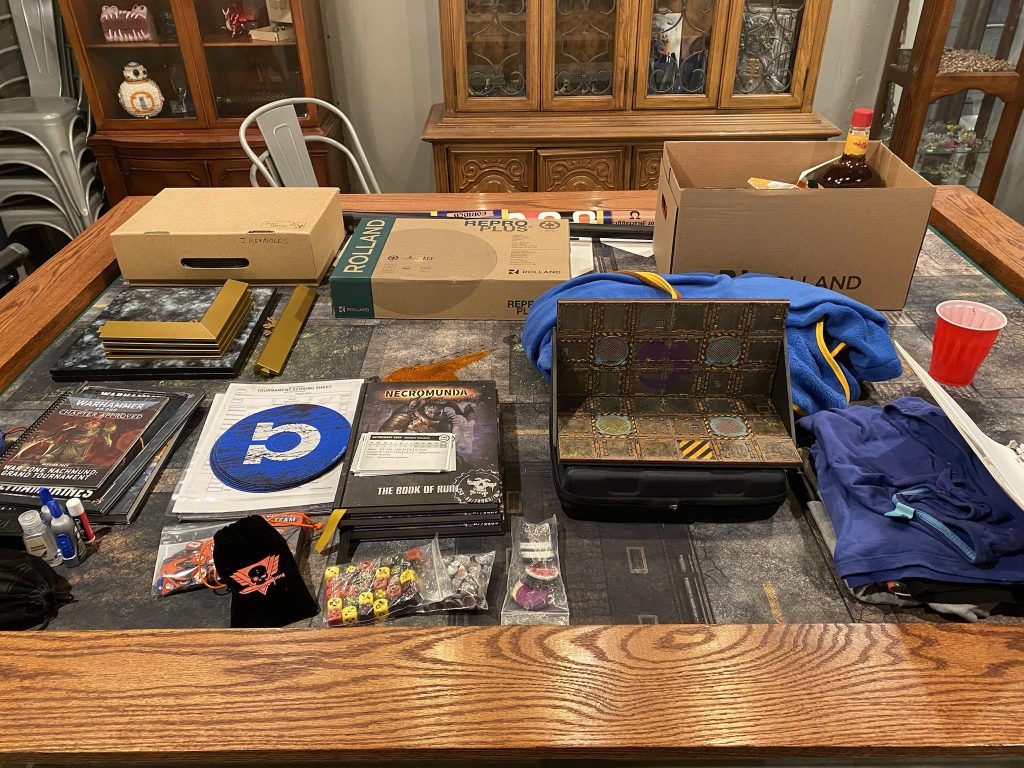 DID YOU READ THE RULES?
So it might seem obvious, but the most important thing one should do prior to a big event like this is double check the rules. Each event has its own rules packet, and thus its own requirements. Given how much time and money I am investing it's always prudent to go over them again just to make sure you've got your bases covered. If you're like me and you have a big event every single day of the convention you want to make sure you have all your ducks in a row. 
With this in mind I printed off the rules packet for each event, and then lists for my forces. I then went to the GW website and printed off the most current errata and FAQs that are relevant to me, and put it all into a handy binder. I then double checked to ensure that I had all the relevant gaming aids: rulebooks, dice, measuring devices, score sheets, etc. I even went so far as to laminate things like my Kill Team Roster and Gang Cards so I could better keep track of what I am using from game to game.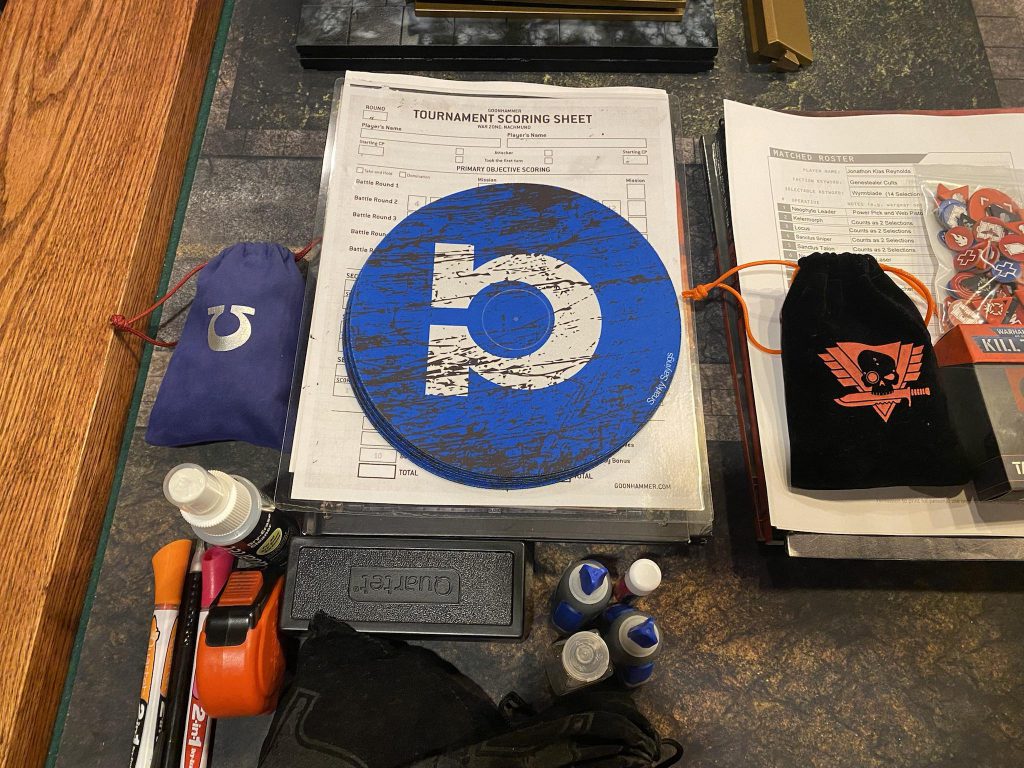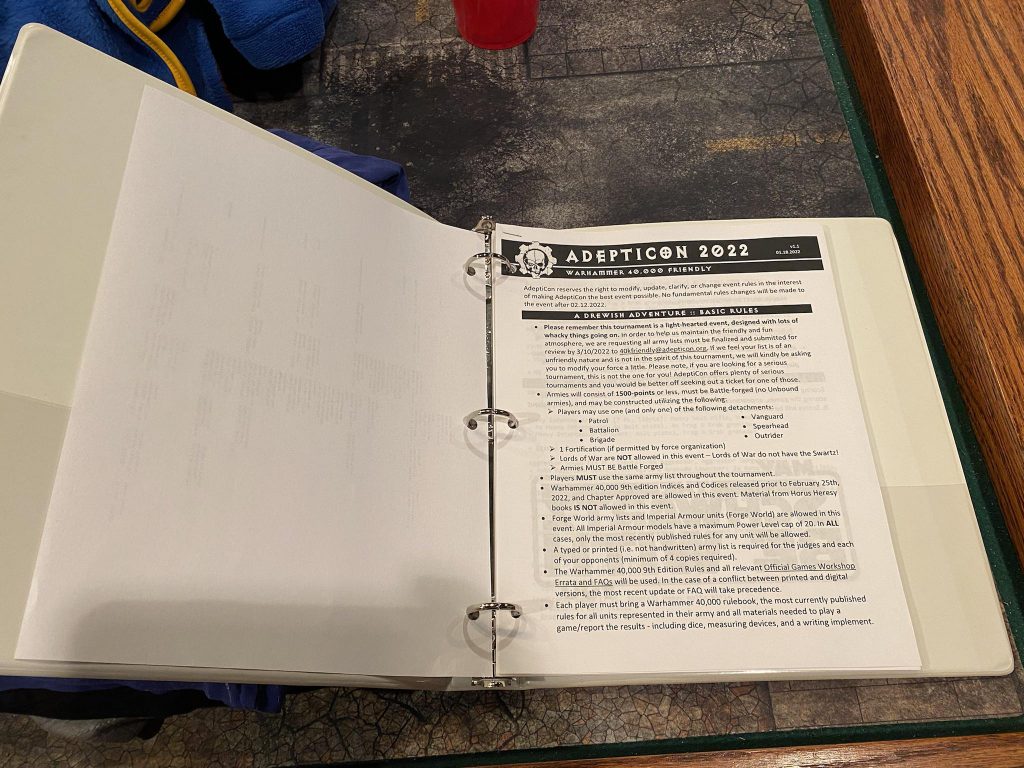 NOW FOR THE FUN PART!
With the book keeping out of the way it is time to decide how you want to represent yourself. Day-to-Day I am not really one to really tailor my wardrobe, but at an event like Adepticon everyone is representing their team, whether its the convention itself, their favorite faction in the lore, or even their own little gaming club. With this in mind I always take the time to ensure I have the proper apparel for each event. For the convention itself that means athleisurewear is the way to go, be it gym shorts or simply sweats, the most important thing one can be over 5 intense days of gaming is comfortable.
Wednesday – Check-In and Set-Up…might break a sweat. Crossfit T-Shirt. This is important because my gym shirts are super comfortable, and it lets everyone know I do Crossift, the most important aspect of Crossfit.
Thursday – Kill Team Tournament – Got to start this off hard. Cult of the Swole Armed Emperor tank top from the boys over at the Badcast.
Friday – 40K Friendly – Ok we are in the heart of things…maximum chill mode. Ultramarines Bathrobe! Next!
Saturday – Necromunda – X-mas themed tank top with a sloth on it. This is for my fellow Goons, it was a gift for the Discord Secret Santa, a baffling item that I have only worn once.
Sunday – Final Kill Team Event and Clean-Up – Space Force t-shirt where General Mattis is a Space Marine…maybe I need to pick up some new cloths.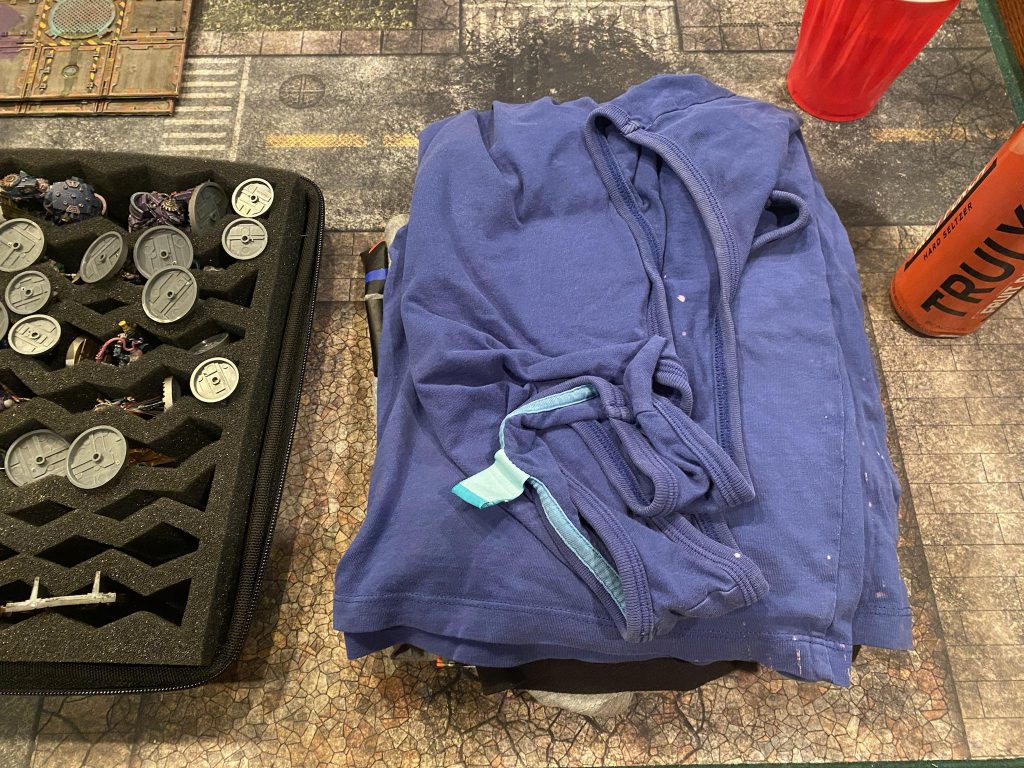 And now for the most important part: Treats!
Adepticon has no small amount of alcohol flowing, and it is important to come prepared. Not only is important to have your own, but you should be prepared to treat your opponents (SO THEY MAKE A MISTAKE!!).
Additionally, you're going to want snacks. The food is great and I fully plan on taking advantage of it, but it is also expensive.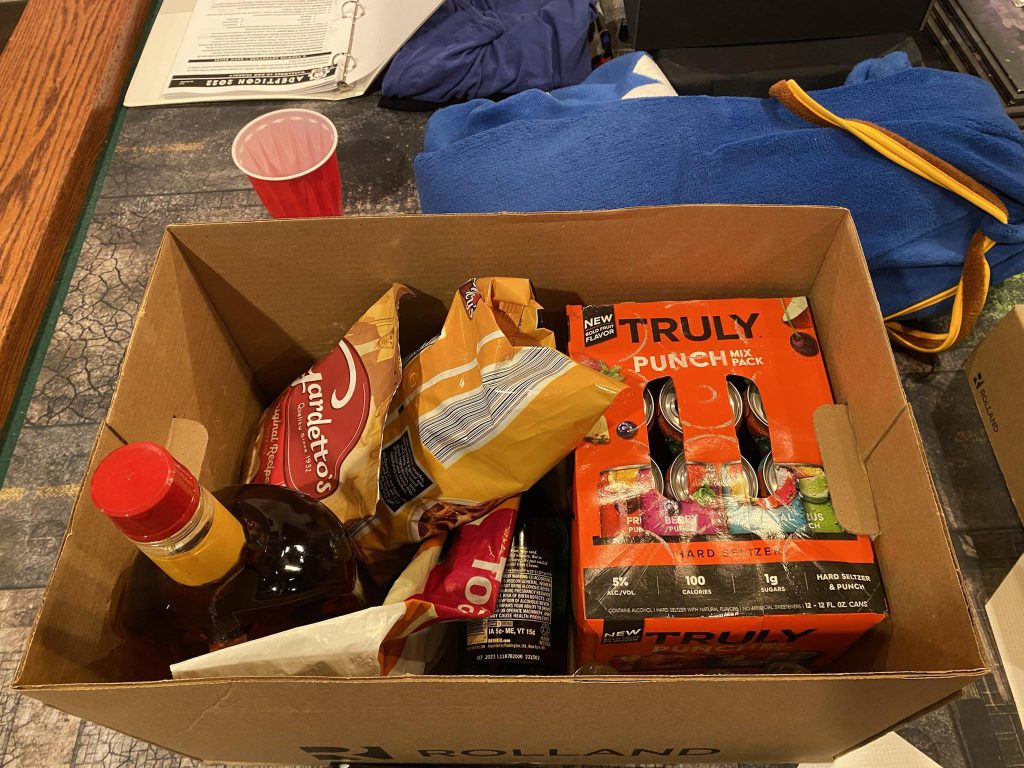 FINAL THOUGHTS
See you at the convention.
Have any questions or feedback? Drop us a note in the comments below or email us at contact@goonhammer.com.