The Story So Far…
Three long years have passed since the last Adepticon, and in that time, life has likely changed for all of us. While the absence of large events has been a damper on my Warhammer life, none has been more acutely felt than Adepticon's. Some of you may even remember that more than a few of us had been in the process of sharing our preparations for the big event in 2020. At the time, like many, I did not consider just how badly COVID would disrupt future events, but by the time 2021 rolled around I was not surprised when Adepticon was canceled yet again. However, this cancellation was accompanied by the announcement that Adepticon would return in 2022.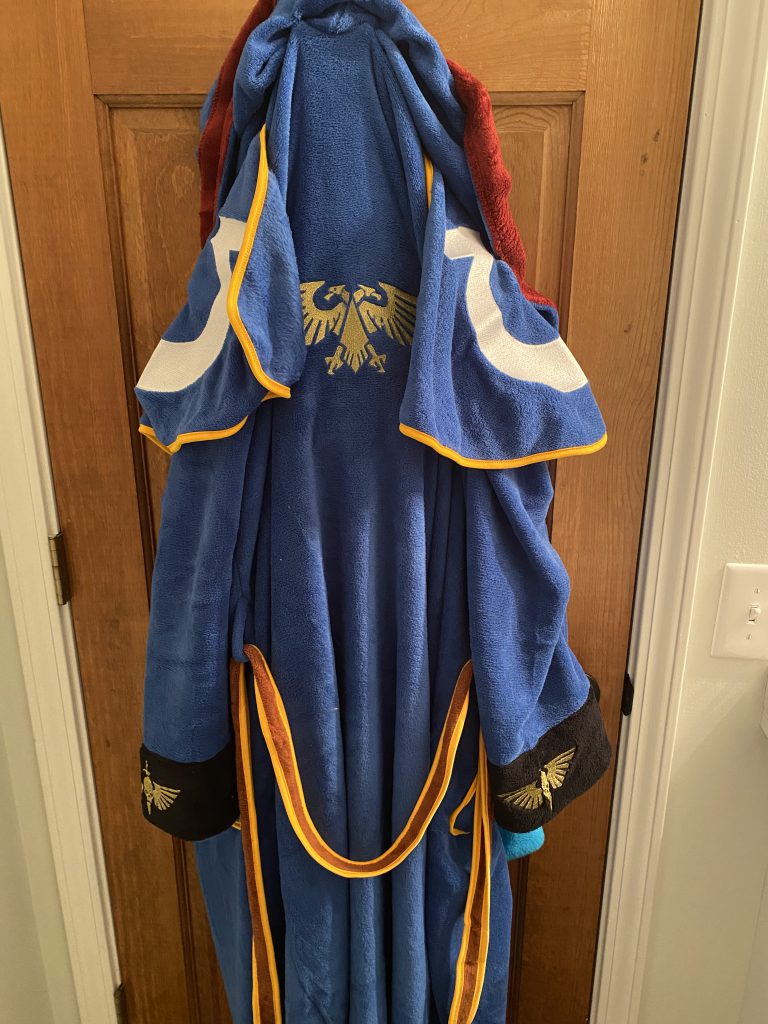 Now the moment has finally arrived, it is time to go back!
The Sign-Up
As a veteran of the convention I knew that the pent-up anticipation for this event would utterly dwarf previous years. Anyone familiar with the event knows that you need to be absolutely on your A-game when it comes to signing up for both a hotel room and the convention's events. With the former occurring usually in the Summer, and the later in the Fall (postponed until Winter this time), I made sure that I was at my computer the moment sign-up for both of these went live, with rooms selling out in less than 10 minutes, and most popular events selling out in roughly the same amount of time. 
My initial plan had been to sign up for the same events I had in 2020, with the Team Tournament being the main focus of the weekend. Unfortunately, a combination of Ultramarines being in an even worse spot in the Meta than they were three years ago and an inability to find any players willing to commit to the Team Tournament in advance (in 2021 the possibility of a third cancellation was still a worry) meant I'd have to abandon that plan once the event preview list was released. With this in mind I decided this would be a good chance to take a break from painting Space Marines, and refocus on a game that I had grown particularly attached to over the course of the Pandemic, Necromunda!
The Events
While I decided that Necromunda would be my hobby focus over the next two months, that didn't mean I'd entirely abandon Warhammer 40K — I also signed up for the Warhammer 40K Friendly. I covered that event a bit in my previous, aborted series on Adepticon, and I'll expand on it more in future articles.
With the Team Tournament on hold I signed up for a day-long Necromunda: Dark Uprising Campaign, and two Kill Team 2.0 Tournaments. I'm fully committed to understanding the new edition at this point.
Let the Preparation Begin!
With only two months between buying tickets and the convention, I had to set myself the goal of completing a Van Saar gang for the Necromunda event, and a few Genestealer Cult character models to complete the newly released Wyrmblade Kill Team that I had coincidentally painted over a year ago for Necromunda. This would hopefully prove to be a relaxing goal, free from the crunch that often comes with trying to force my poor Ultramarines into something resembling a competitive list.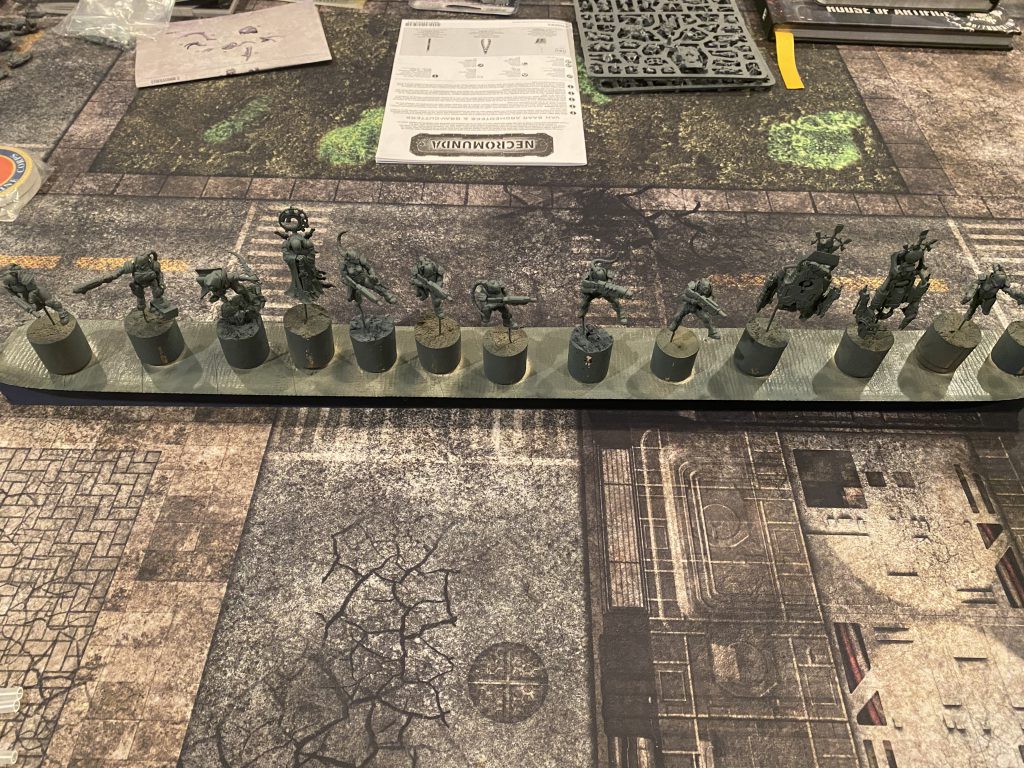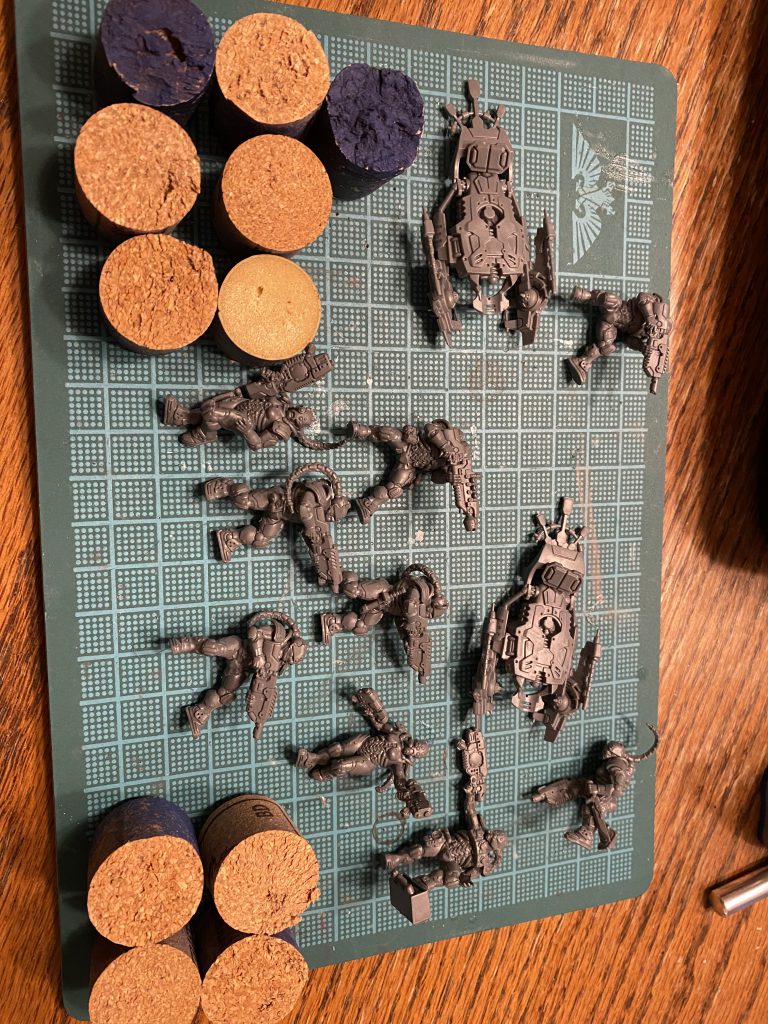 Next Time: The Hobby March Continues
That wraps up my intro but I'll be back next week with more progress. In the meantime, if you have specific questions about Adepticon feel free to contact me directly on the Goonhammer Discord, drop a note in the comments below, or simply revisit my previous Road to Adepticon series where I go into greater detail about the event, and why you should attend it. 
Have any questions or feedback? Drop us a note in the comments below or email us at contact@goonhammer.com.