Here we are at the end of 2022, and this year has really been the highlight year of nearly a decade in the hobby. In the last two years my involvement with the hobby has only deepened, with me becoming the organizer for my own local gaming scene and a semi-active writer for this website. This, combined with my dwindling free time as my children continue to grow both physically and in the amount of attention they require, only served to bring my excitement levels for the small list of events I attended this year to a fevered pitch.
Hobby Progress
The biggest downside, of what has otherwise been my best year in the hobby, is that my painting progress has slowed to a glacial pace. This has been due to a combination of my aforementioned real life commitments, and my determination to put even more effort and detail into the models I do. As we will see when I cover my achievements for the year, this effort has borne fruit, but with every success comes the desire for more.
In total I painted a mere 22 Models in 2022 (cute), all infantry, or equivalent in size.
I began in January with 5 Primaris Infiltrators, and then set plans to paint a gang of Van Saar for Adepticon.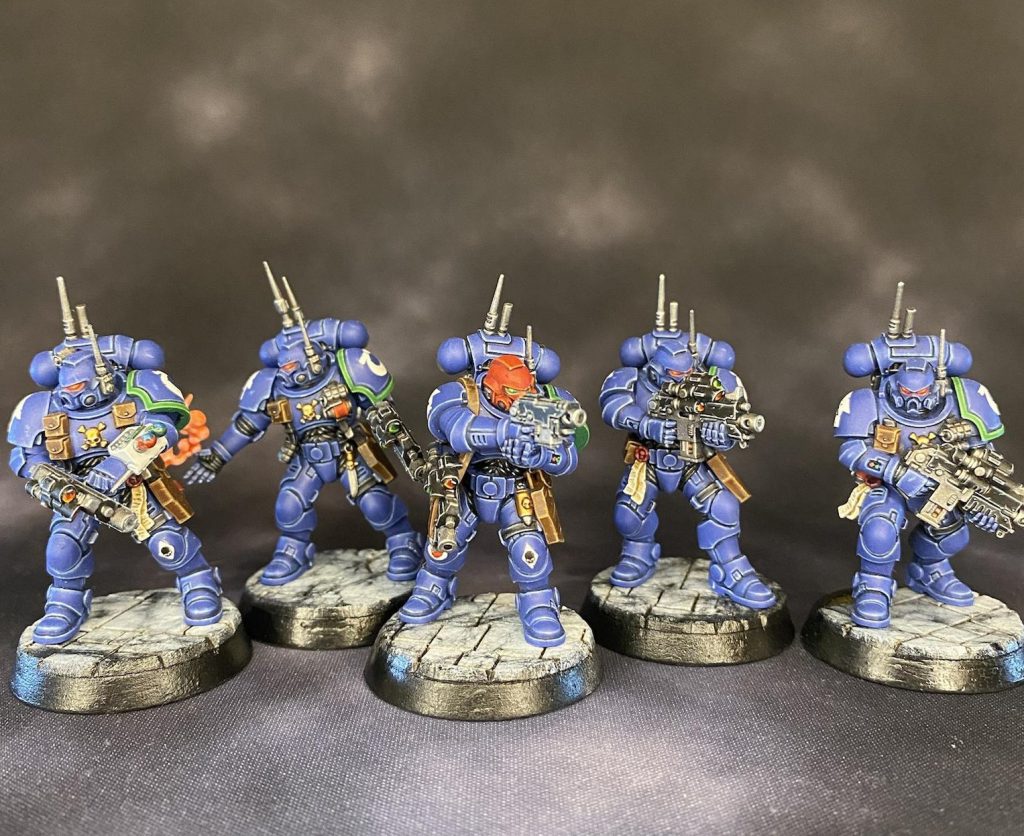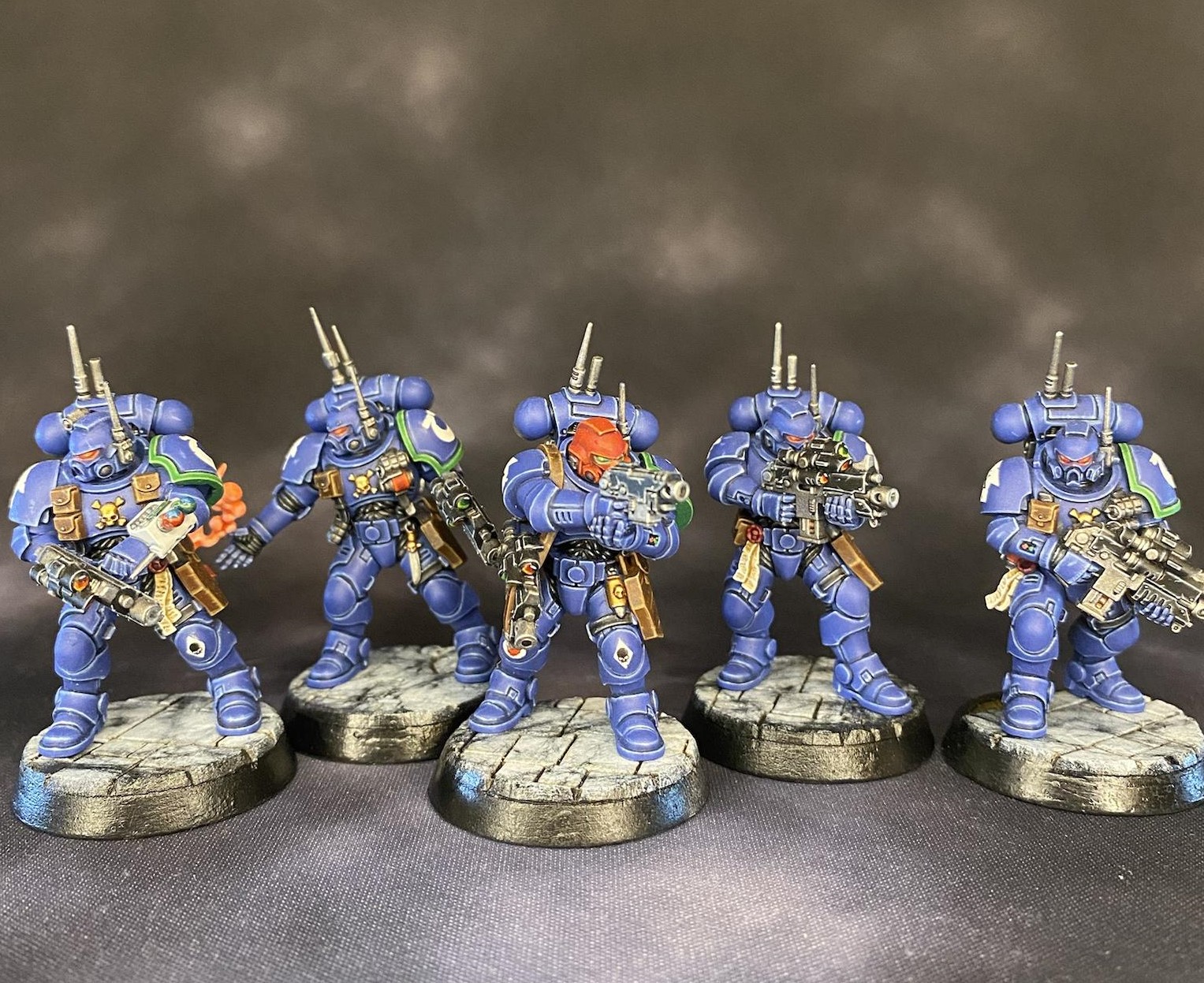 Unfortunately, I had to bench my Van Saar plans as the release of the Wyrmblade rules resulted in a strong pivot to Kill Team, and I instead painted a small display along with a Genestealer Locus and Sanctus to be fully prepared for the event.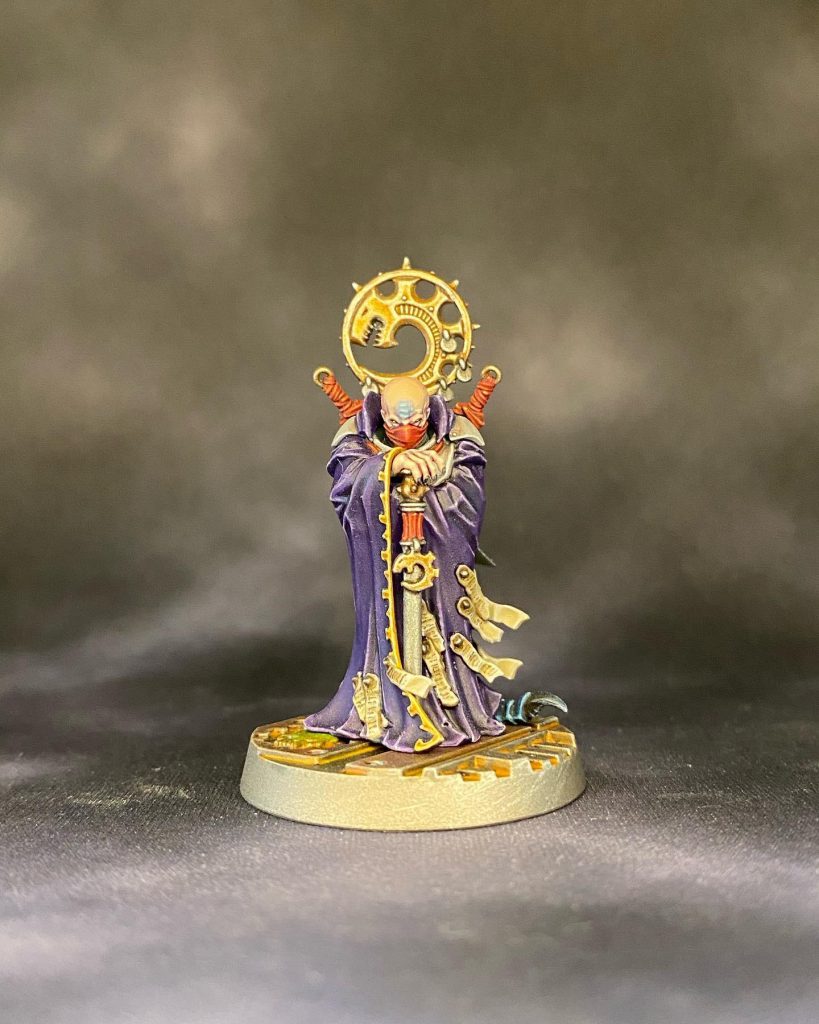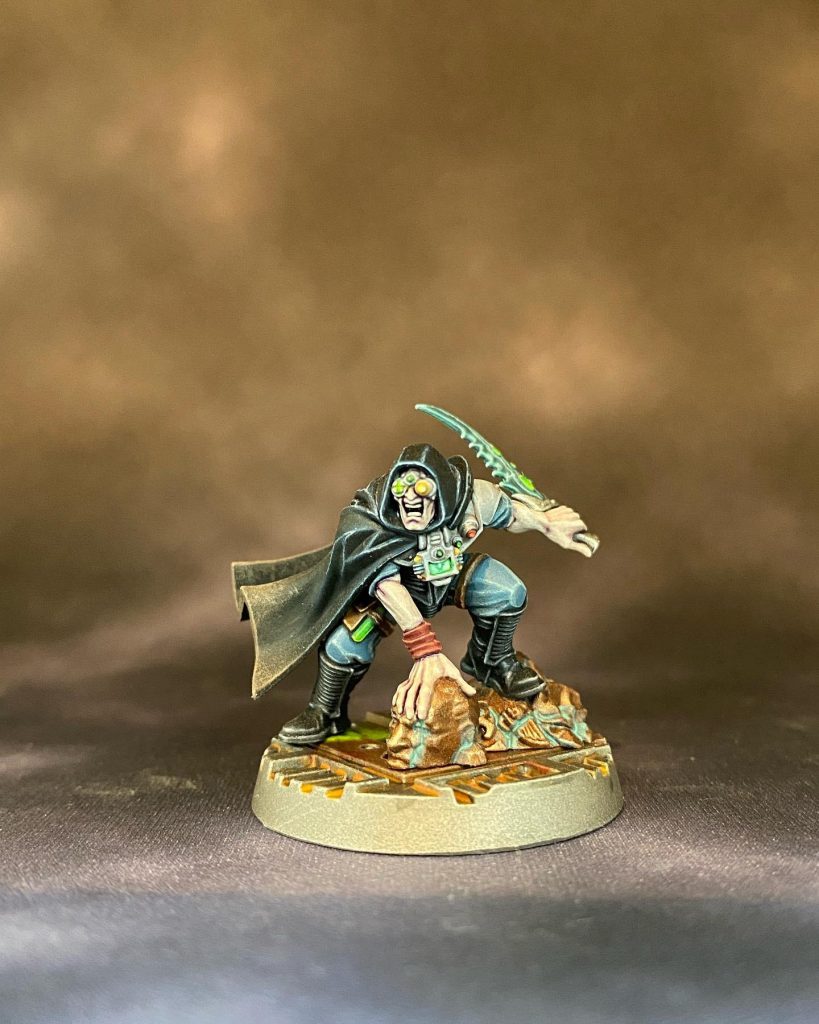 I then made the decision to continue painting my Ultramarines as I had not fully pivoted away from competitive Warhammaer 40K, and came up with the bird brained decision to paint a Phobos Captain, Primaris Champion, and 3 Primaris Eliminators. These 5 models would end up occupying my time from mid April to mid July! Three full months. UGHHH!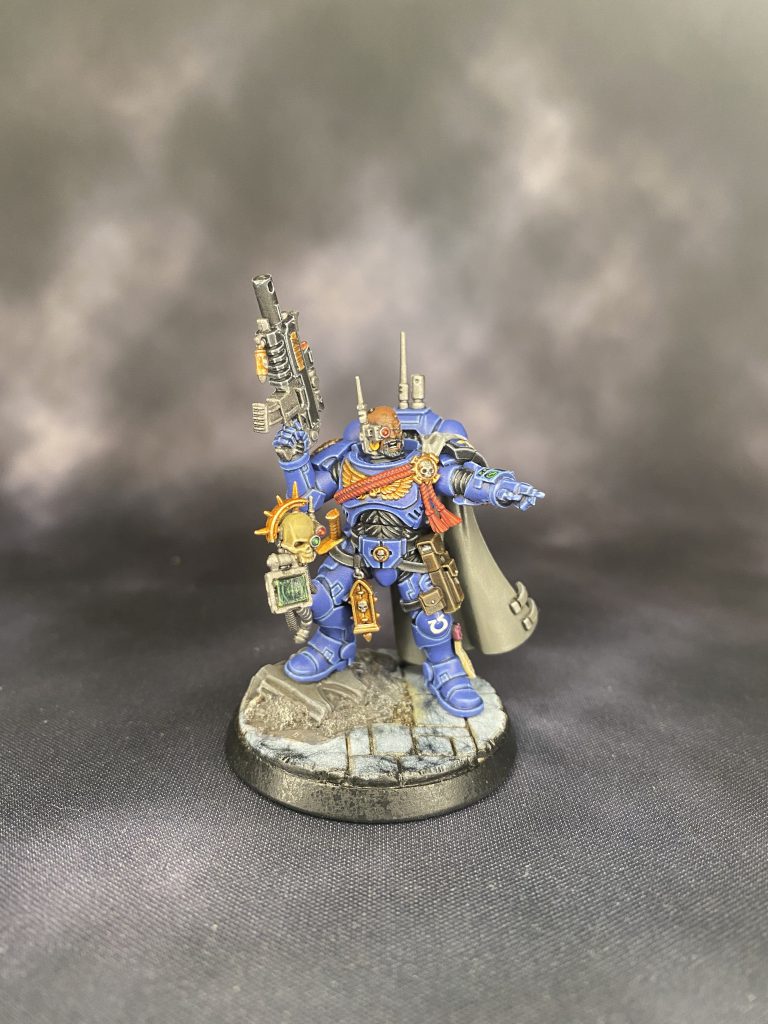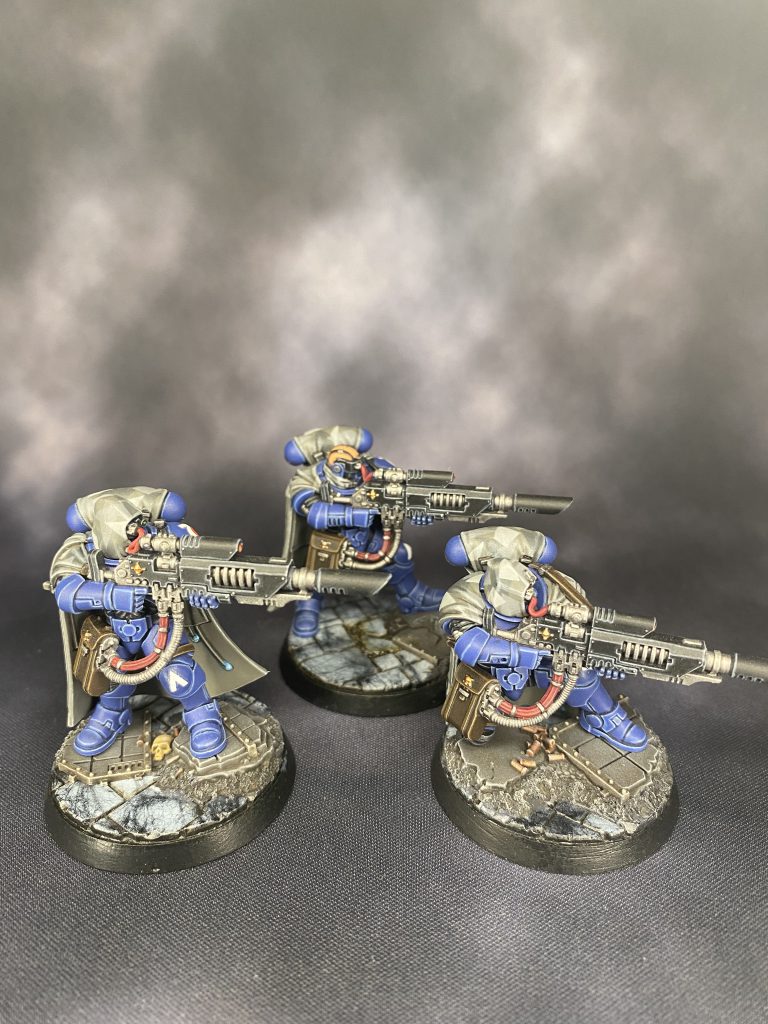 I then decided to fulfill the promise I made back in my Road to Adepticon article and finish my Van Saar. This is fitting since I will likely be taking them to Adepticon 2023, but it should be no surprise to anyone at this point that I vastly underestimated how long 9 gangers would take to paint. By all accounts if I include the prep time I spent on them back in March and then restarting them at the beginning of August it took me an insane 4 months to complete these models.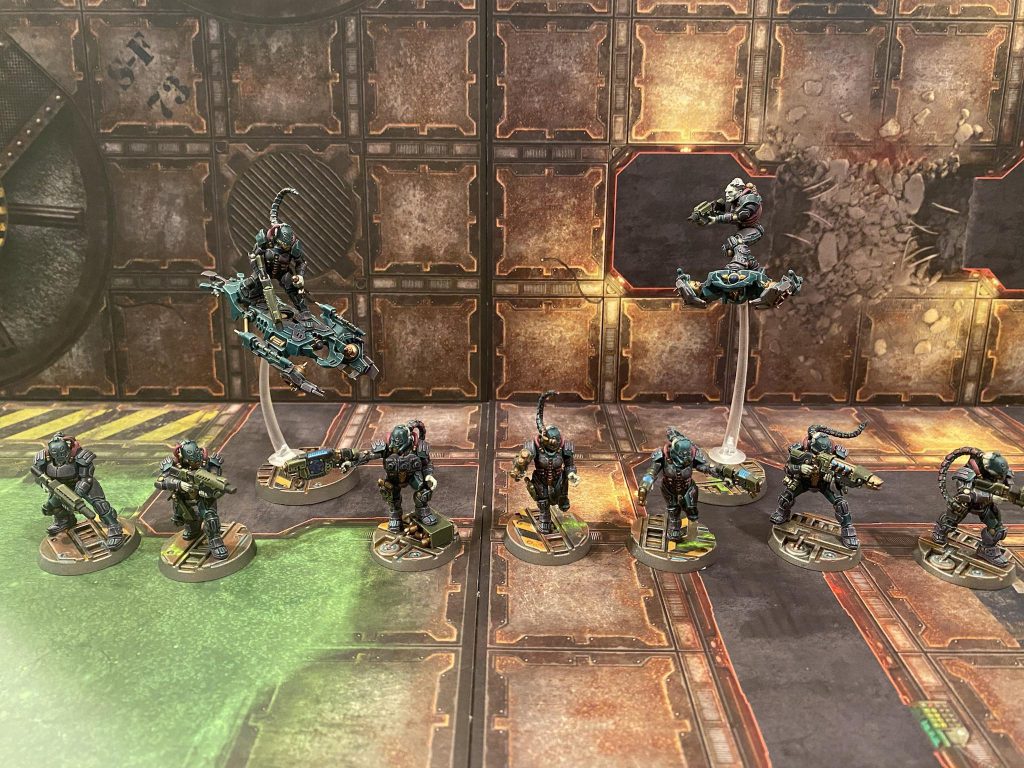 I don't want any of this to sound like I am not happy with the results of my painting efforts, but as we will see a lot of the recognition I received for my painting in 2022 was due to miniatures I painted more than two years ago.
Some of you may notice this doesn't add up to 22, but I am currently working on a Van Saar Arachno-Rig, which will get me to that number by the year's end. Emperor willing…
The Events
Adepticon
You can read all about it in my Event Review Article, and while I greatly enjoyed every single event I attended in 2022, Adepticon remains the top one. It is really hard to state just awesome this event is. Someday I hope to attend NOVA, or perhaps even the LVO, but it is hard justify flying to either of these when you have this gem a short car drive down the road. Adepticon was the first large hobby event I attended back in 2014, and it still remains the gold standard by which all others are held. It is also the place where I first met many of the individuals who have become fixtures in my hobby family, like the hosts of the Badcast, Dan and Campbell, or my regular convention companion Craig Sniffen.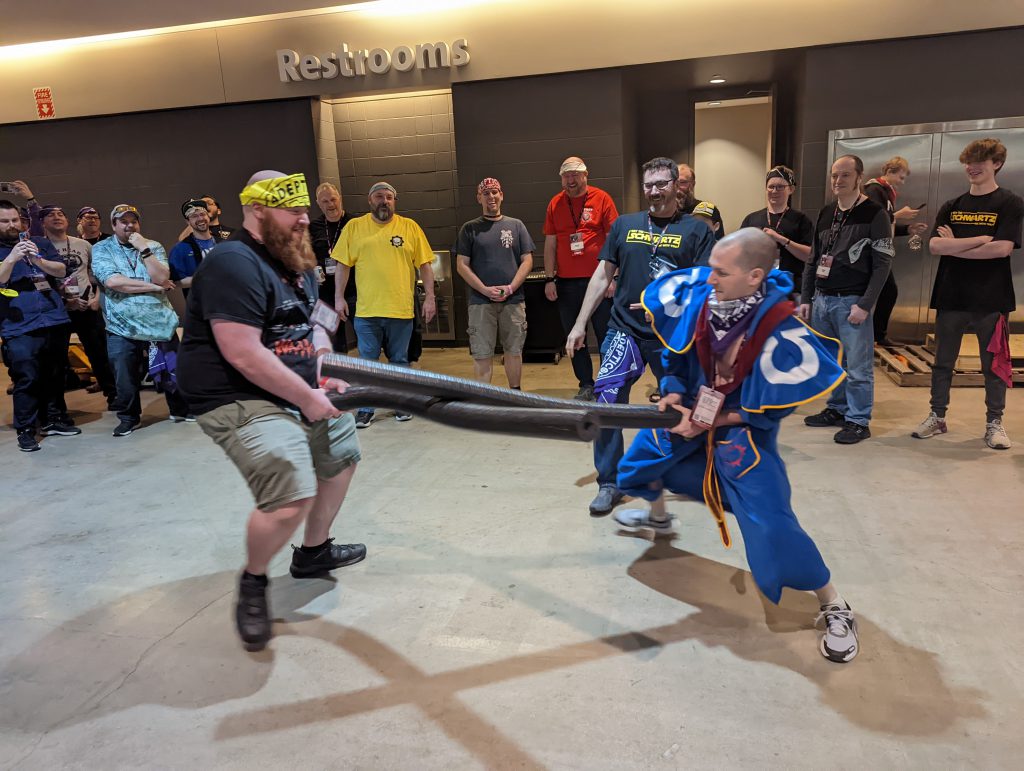 I participated in a total of 5 activities that had prize support: 5-Round Kill Team Tournament, 3-Round Kill Team Tournament, 3-Round Necromunda Tournament, The 40K Friendly, and 40K Trivia, winning both Necromunda and Trivia, and walking home with a Top 3 placement AND Best Painted in Kill Team.
The largest tabletop gaming convention in North America, what more can you say? Well, a lot more, but its important to note that this is a rather small blip on the Warhammer competitive scene, which is a shame. GenCon much like Adepticon is an experience unto itself with more events going on than any one person could attend in a hundred weekends. This is one I recommend for the generalist gamer, if Games Workshop is your only focus, maybe don't bother unless you have the extra time or money, however if you geek interests extend into any other sphere this is a fantastic event to bring a group of friends.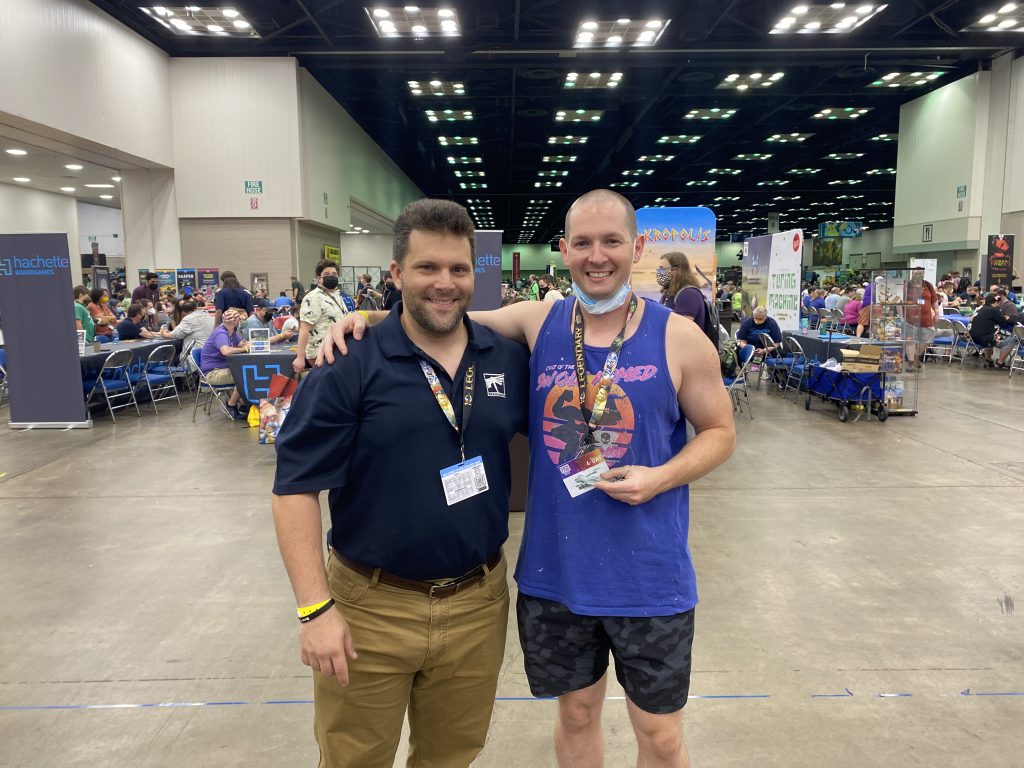 For my part I attended the three 3-Round Kill Team tournaments that were sponsored, and won all three of them, which probably makes me a huge jerk.
Games Workshop US Open – Chicago
My third non-local event of the year. If I had to rate all of them this would be considered the "worst", but I have to once again point out I had a great time at all of them. That being said if you're in the Midwest and short on time to attend an event this would fall below both GenCon or Adepticon in terms of maximizing your experience. The GW Open events are definitely more for players looking to partake in the competitive scene, and they will attract many of the more well known players in the community. True, there are non-competitive events at these along with hobby classes but they are utterly overshadowed by something like NOVA or Adepticon.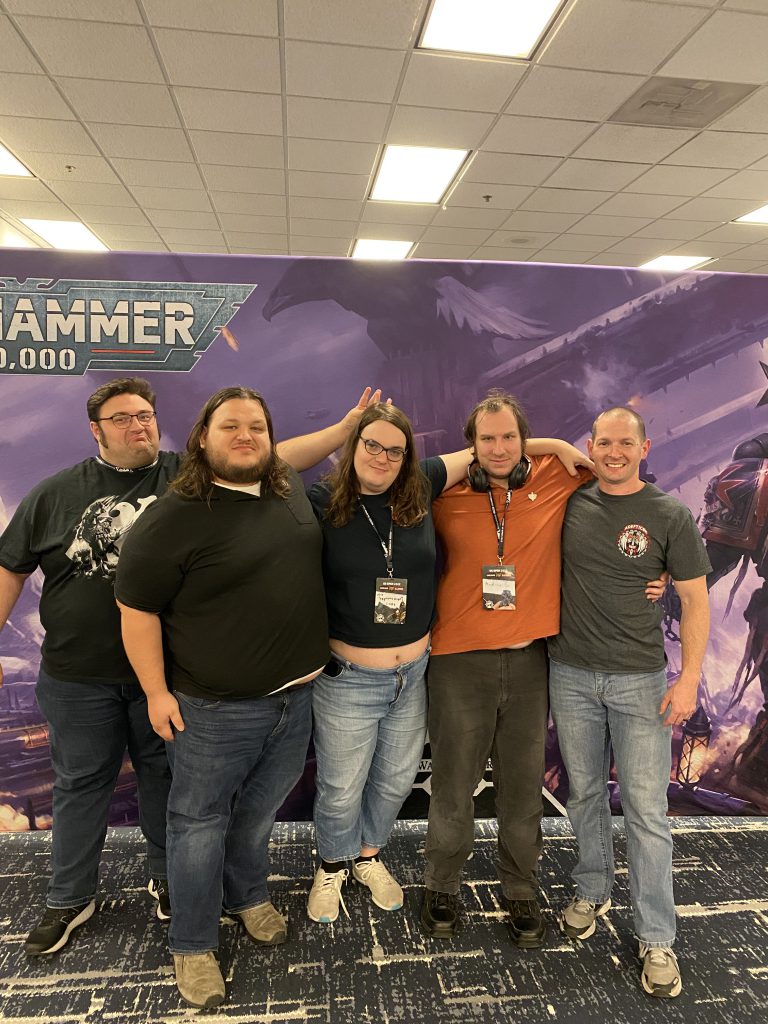 Here I made my attempt to win the Number#1 spot in the 5-round Kill Team tournament, but fell short of that goal landing at number 5 for the weekend, but received another Best Painted Award for my effort.
Games Workshop Grand Narrative Finale – New Mexico
A large amount of virtual ink has been spilled over this event, so I am going to save you guys from going into to much detail about my experience. I have nothing to contribute that you haven't already read somewhere else. That being said, this was a great event, that is likely to only improve if it becomes an annual staple of the GW Circuit. This was also the first time I met a large number of the Goonhammer crew that have become staples of my online social group, which in itself made it well worth the trip. However, what really cemented New Mexico as the perfect capstone to my year in the hobby was that I won one of the three Painting Awards for my Ultramarines, what made this even cooler was that nearly half the awards given out went to fellow Goonhammer members, including Craig Sniffen who finally received well deserved recognition.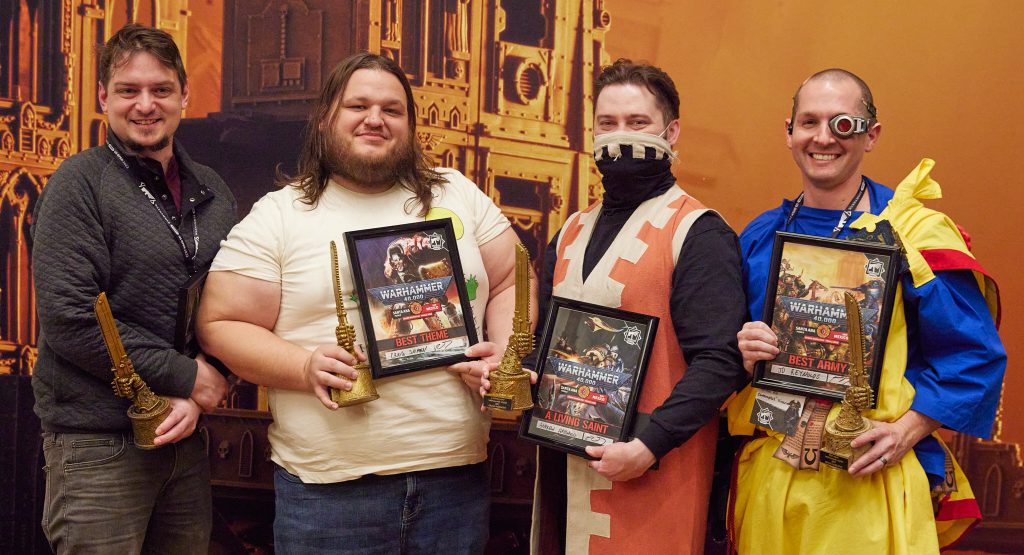 Frankly, it is hard to understate just how fucking pumped I am to have won an award at such a large event, which makes it a really difficult thing to top. My decision to paint up a gang of Genestealer Cultists at the beginning of COVID-19 is easily the most productive decision I've made in terms of awards won, but to have the near ten years of painting my boys in blue be recognized at the first event of this kind is simply next level.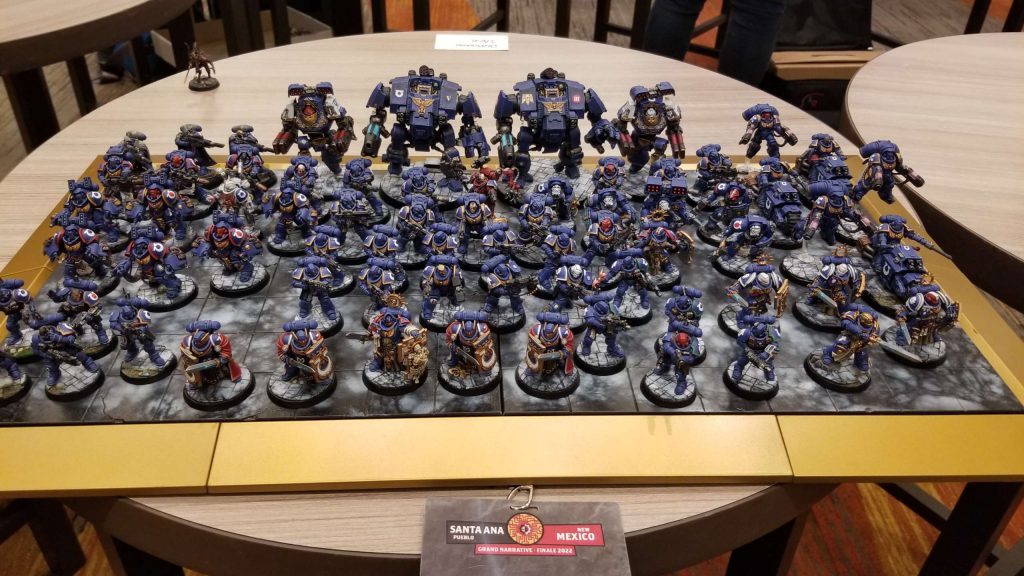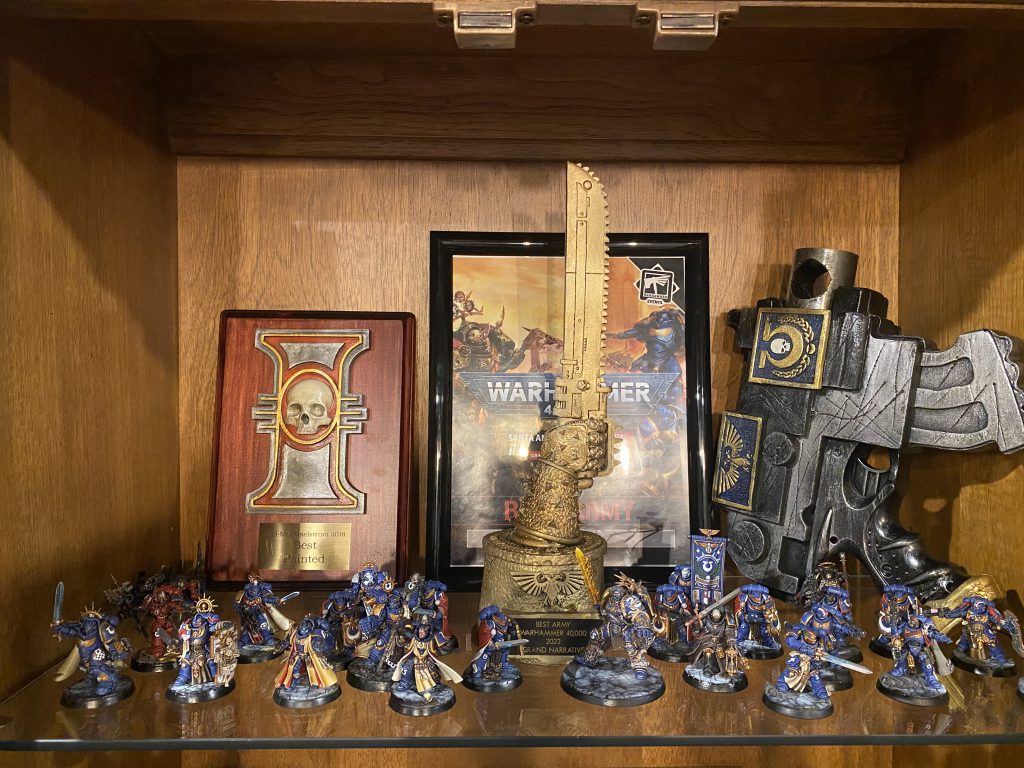 What's Next?
With the conclusion of New Mexico my bank account needs to recover, and this means that I won't be attending anything until Adepticon 2023, while waiting to see what GW hosted events will be within driving distance. Nothing short of qualifying for an event will see me get on a plane in 2023. While this hobby has become dramatically less expensive for me over the years from a merchandise perspective, traveling to events can really put a dent in the pocket book if you're not properly prepared.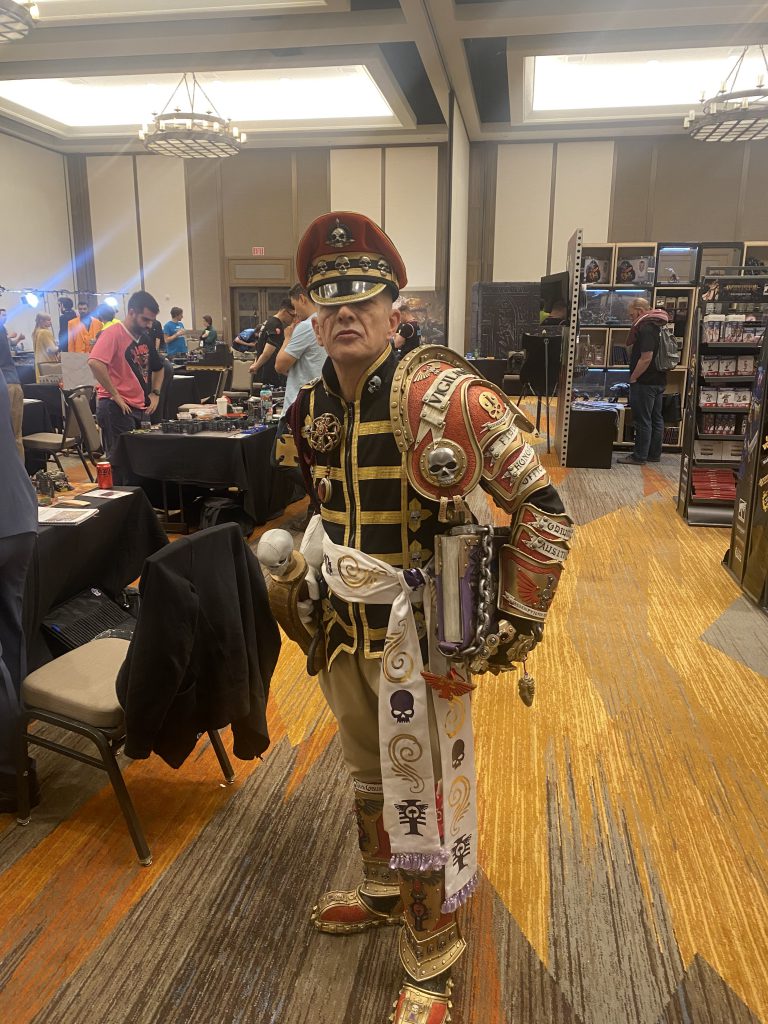 This being said, my ambition has only grown thanks to New Mexico, which means my next Warhammer 40K goal would be to win Best Overall at one of the Grand Tournaments. Unfortunately, the Narrative reminded me why I had grown bored with my Ultramarines, meaning this is a goal that is best left for a new edition of Warhammer 40K and thus unlikely to be my focus in 2023.
With the above in mind I decided to continue my focus on skirmish games, and thus will likely in both 5-Round Kill Team Tournaments at Adepticon, while rounding out the weekend with Necromunda. In terms of painting this means I will finish my Van Saar Gang, and then set out to finish my Genestealer Cults for the foreseeable future, painting all the possible model combinations that could conceivably be found in Necromunda or future Kill Teams. Given my current painting rate this declaration is likely to consume most if not all of 2023.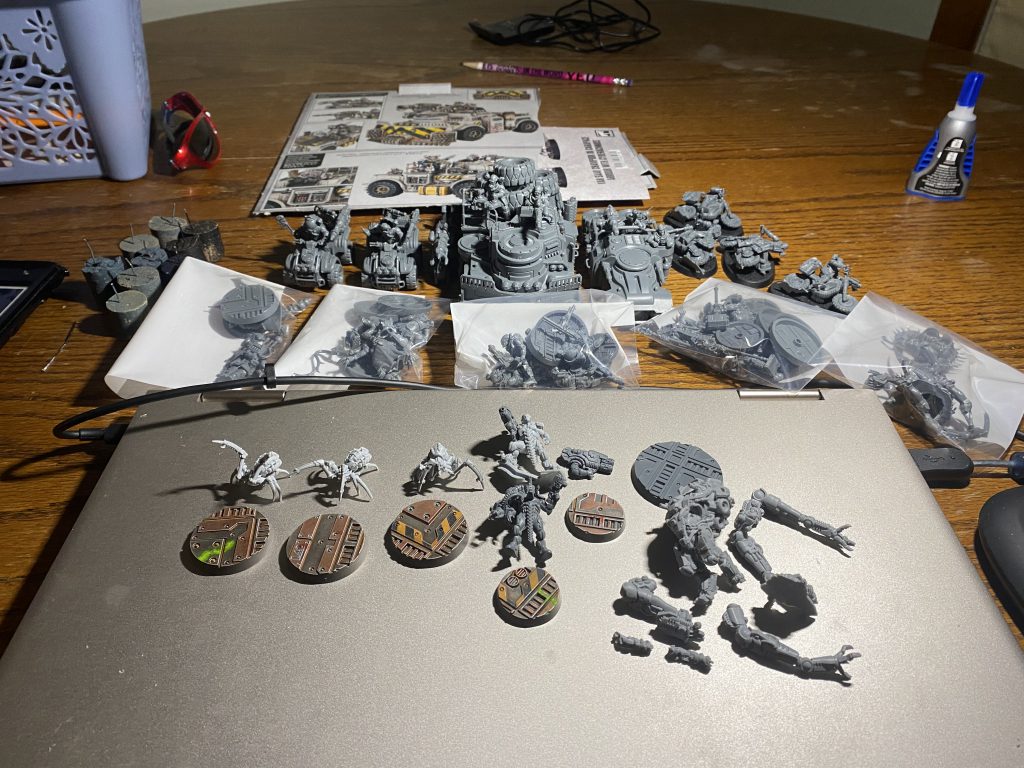 I assume by the time I have completed this goal we will be in a new edition of Warhammer 40K, and will begin my road to finally finishing my Ultramarines along with a new and improved display board to take them to the highest point I can in 2024 and 2025.
Have any questions or feedback? Drop us a note in the comments below or email us at contact@goonhammer.com.